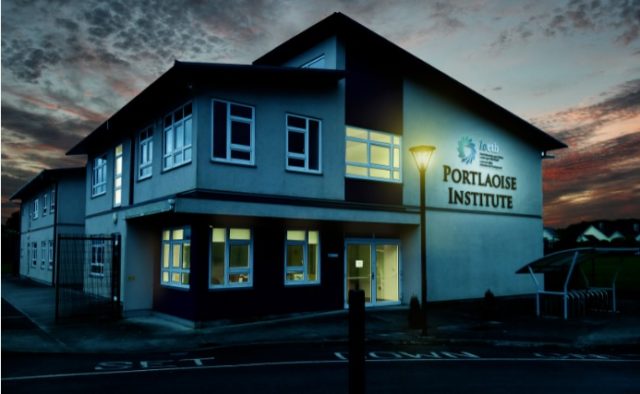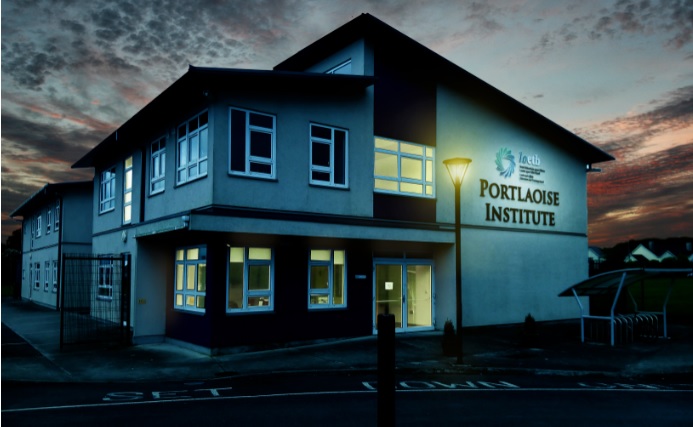 Due to the demand in our community for skilled care workers, Portlaoise Institute offers students an opportunity to gain a full QQI Level 5 qualification in both Applied Social Studies and Community Health with Psychology. 
These courses are suitable for both mature students and school leavers, who would like to work in community health and social care.
Completing these courses provides you with the opportunity to pursue a fulfilling and rewarding career providing care and support to vulnerable people in the community.
You will acquire knowledge of health and social care theories and best practice.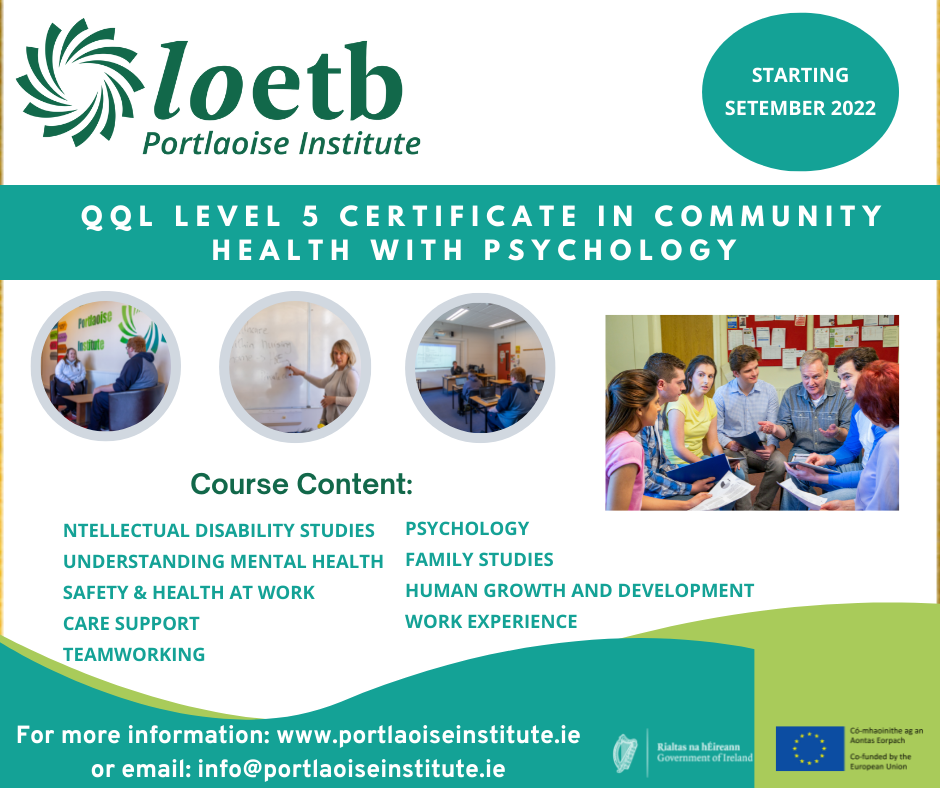 As part of this course, you will complete 60 hours work experience in a range of caring situations, such as working with people with learning difficulties; people who experience mental health issues, people with a physical disability or working with disadvantaged youth.
This qualification will give you an opportunity to gain employment in the sector or progress to further or higher education.
Deputy Principal Keith McClearn outlined that: "Due to unprecedented demand, Ireland's health system is currently recruiting qualified staff who can treat and support dementia, disabilities, mental health and social issues.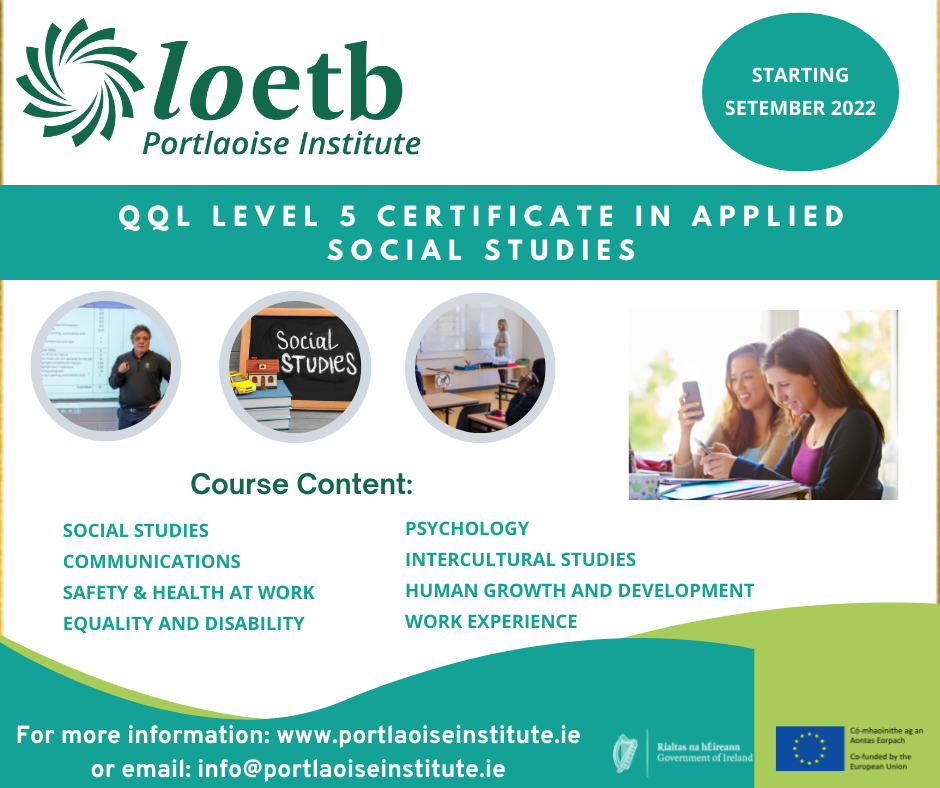 "Our Applied Social Studies and Community Health with Psychology courses are an ideal stepping stone for either employment or educational progression in these specialist areas.
"Students can apply to start in September through our website www.portlaoiseinstitute.ie and will be fully qualified by the following June". 
Student Testimonials 
"The course was very interesting to study. The lecturers will not make you feel left behind or left out because they will involve you in the topic that we are learning via wanting to hear your opinion on the certain topic that we are discussing in class.
"I would recommend participating in this course to anyone who doesn't fully know what field they want to work in via Social Care or Psychology for their further education choices"
Robert Pigott, Applied Social Studies Student 2021/22 
"Overall my experience with Portlaoise Institute was a pleasant one and I learned a great deal.
"I thoroughly enjoyed my time here and I am pleased with my new skills. The tutors were very helpful and supportive to the class, and helped me stay motivated throughout the year." 
Jordan Gibson, Community Health Student 2020/21