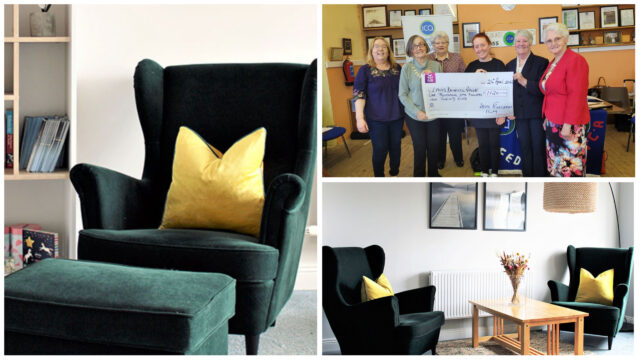 Laois Chamber CEO, Caroline Hofman, recently chatted with Marna Carroll, Service Director at Laois Domestic Abuse Service, a Charity Member of Laois Chamber …
Tell us about Laois Domestic Abuse Service and who do your work with?
The organisation was established in late 2006 and became operational in 2007.
Initially we worked with women subjected to domestic abuse and coercive control, but in 2019, following years of petitioning, we secured funding to work with children subjected to domestic abuse and coercive control too.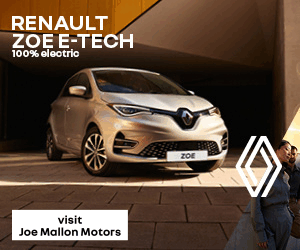 We operate a countywide service, bringing in parts of Kildare, with a small team of skilled domestic abuse specialists.
Usually women and children come to our offices on the Mountrath Road in Portlaoise to see us, but we arrange appointments in the community when appropriate too.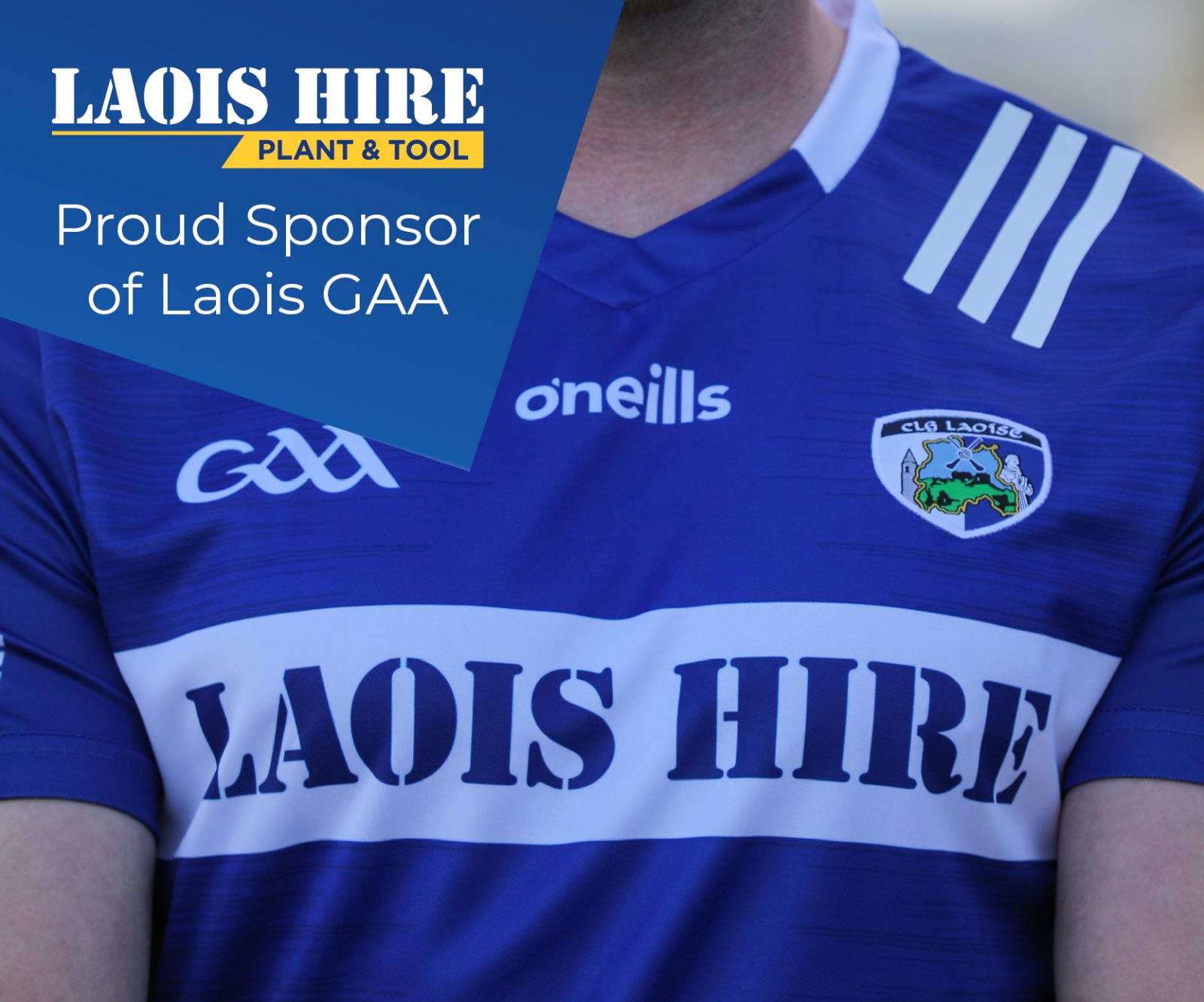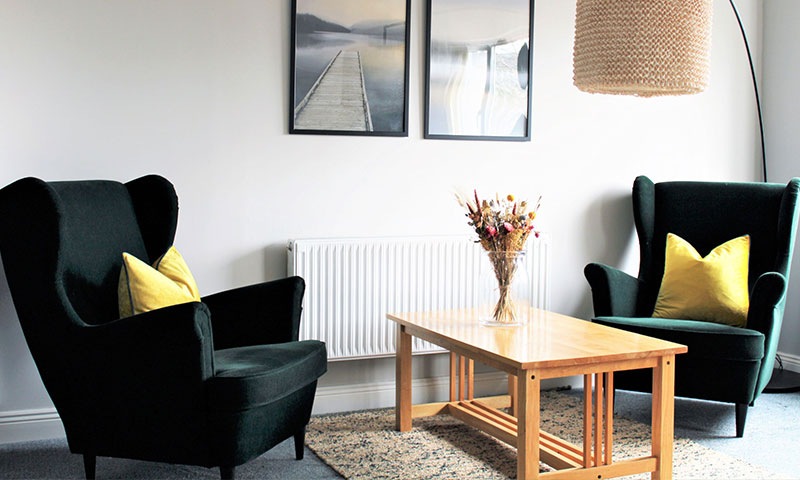 Were your service users affected by the Covid-19 pandemic, and what innovations did Laois Domestic Abuse Service develop in response?
The women and children we work with were locked in with their abusers for months on end – the impact of this has been enormous.
The small windows of opportunity that women may have found pre-pandemic, to call us or come in to see us were gone.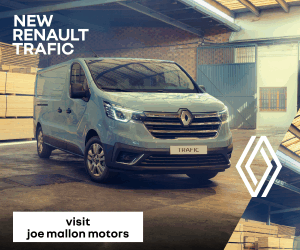 The terror and intensity of abuse that women and children were subjected to in that period was unthinkable and quite frankly unbearable.
Women and children are still recovering from that trauma and to be honest, it's going to take time to recover from that experience.
The team had to adapt to women and children's needs during the pandemic and moving building for health and safety reasons as well as to build capacity to meet the demand on the service was difficult.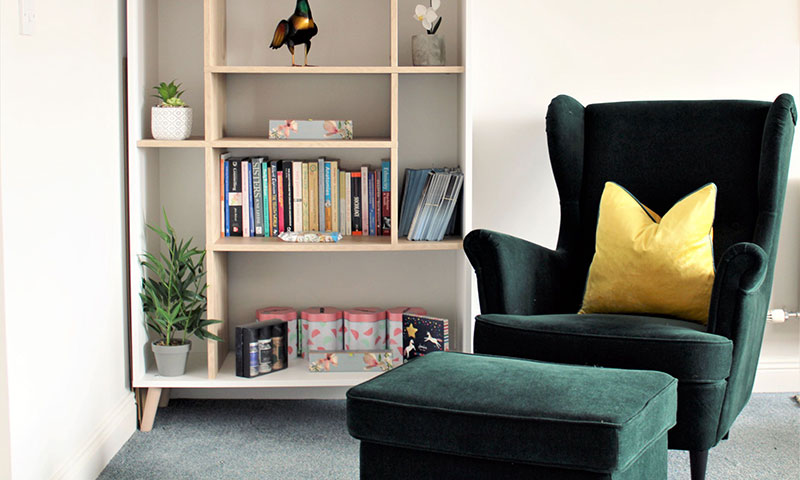 Given the longevity of the Covid-19 pandemic, what impact did the crisis have on Laois Domestic Abuse Service?
It was immensely challenging to sustain the service over those two years.
Like I said, the service operates with a very small team, so one of our priorities had to be keeping staff safe from infection. Unplanned absences would have had a colossal impact on our capacity to deliver services.
The service had limited opportunities to access women and children, and so each contact was crucial, we were acutely aware of the fact that the assessed risk in all cases was high.
Requests for support increased as did the complexity of women's circumstances.
Add in the fact that most if not all of our partner services were working remotely, communications took longer and when dealing with the level of risk that domestic abuse and coercive control brings – time is everything.
We also couldn't fundraise, and we are very dependent on donations in order to sustain the service.
How can businesses and people support and get involved with Laois Domestic Abuse Service, both now and in the long term?
Firstly by talking about the issue, with your friends, your family, your colleagues and employees/employers.
This is the single most powerful action a person can take in supporting women and children subjected to domestic abuse.
Take time to educate yourself about domestic abuse and coercive control, try to understand it and then talk about it.
The service depends on the support of our local community to keep doing what we're doing.
Laois didn't have an operational domestic abuse support service until 2007, we were the last county in Ireland to establish a dedicated service for women.
The service has grown and developed over the year to better meet the need of our community, but needs are ever-changing as are challenges.
Some people may not be in a position to offer financial support, but may be able to offer mentoring/have a skillset that they could share, or help with arranging events/fundraisers.
What are the main priorities of Laois Domestic Abuse Service over the coming months?
Laois needs a refuge and our priority is to build one, so this will occupy our focus over the coming months.
We completed a strategic plan recently which is available on our website.
Additionally we need to expand our support services and in that case will be looking for opportunities to resource additional team members.
Visit www.laoisdomesticabuseservice.ie
---
Business news
€6 million in funding was recently announced by the Department of Rural and Community Development to develop 200 outdoor adventure projects nationally.
Seven Laois outdoor projects share almost €220,000 from this Outdoor Recreation Scheme, enhancing the offering of outdoor activities at these locations. Find out more about the projects here.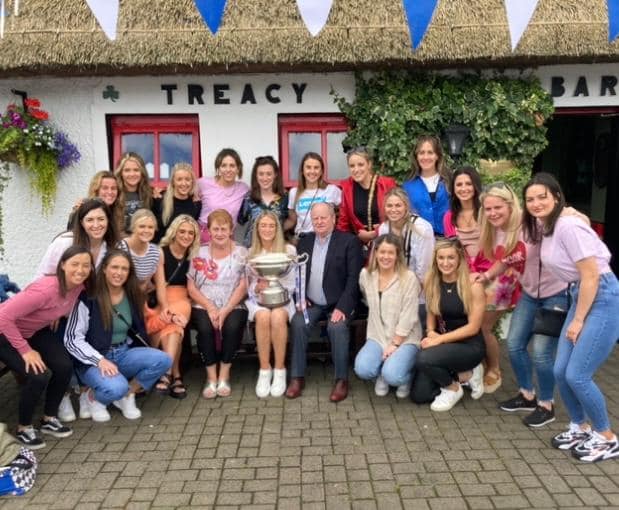 All Ireland celebrations
Treacy's Bar and Restaurant recently welcomed the All-Ireland Intermediate Champions 2022, the Laois Ladies Football team following their fantastic win.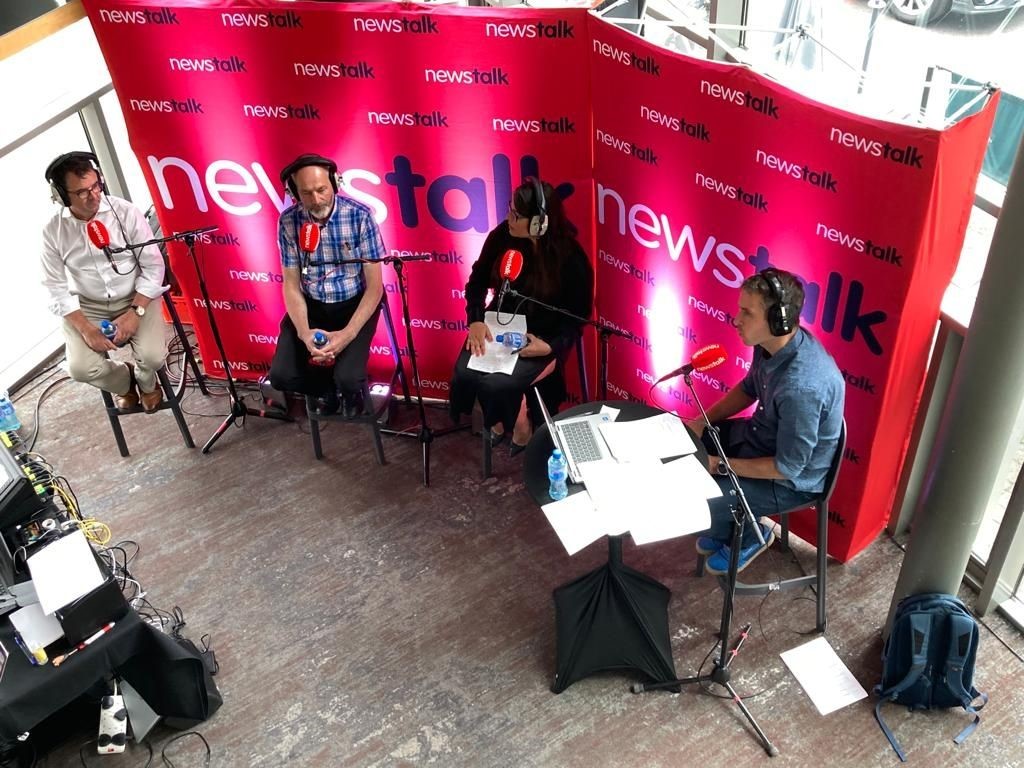 The Hard Shoulder in Portlaoise
Newstalk FM's 'The Hard Shoulder' recently broadcast live from The Killeshin in Portlaoise for a special Laois-focused show. Special guests included Clement Herron, Vincent Booth, Pat McDonagh, and Anna Maria McHugh.
Age Friendly Strategy
Laois County Council recently held a public consultation event in Bloom HQ, Mountrath, in order to seek the input and opinions of the older citizens of the county. The feedback received from this event, will help inform the new Age Friendly Strategy for County Laois.
Budget 2023 submission
Chambers Ireland have launched their Budget 2023 Submission. This year housing, energy, and skills and talent are the three principal areas which Chambers Ireland has identified as key priorities for the government to focus on. You can read more here. 
Business Supports
Portlaoise Facade Enhancement Scheme
The Portlaoise Facade Enhancement Scheme is currently open to applications. Find out more here: Portlaoise Facade Enhancement Scheme (Phase II) – Laois County Council
Business Sustainability and Environment Studies
Portlaoise Institute is delighted to offer a new QQI Level 5 in Business Sustainability & Environmental Studies.
This course will give learners the opportunity to develop business skills that can complement areas such climate change, renewable energy and sustainability.
This course also compliments the Urban Regeneration and Development strategy that recently invested €9m in the Portlaoise Low Carbon Town Centre Project. Find out more here. 
Remote working hubs
Check out the fantastic remote working hubs available around county Laois and avail of the Connected Hubs Voucher Scheme, which offers you 3 free days of co-working up to the 27th August. Visit http://ConnectedHubs.ie to book your desk.
Night-Economy Support Scheme
The Night-Time Economy Support Scheme to support off-peak entertainment in venues across the country has been extended and applications will remain open until noon on Wednesday August 10 or until the fund is exhausted, whichever occurs first.
With an additional investment of €1.4m now bringing the total allocated to this Scheme to €4m. Find out more and apply online here: NTESS | NTESS Applications (tcagsm.gov.ie)
New Frontiers
Are you an early-stage entrepreneur ready to take the leap? The Enterprise Ireland New Frontiers programme offers a combination of practical and interactive workshops, personalised mentorship, co-working spaces and funding. Find out more at https://newfrontiers.ie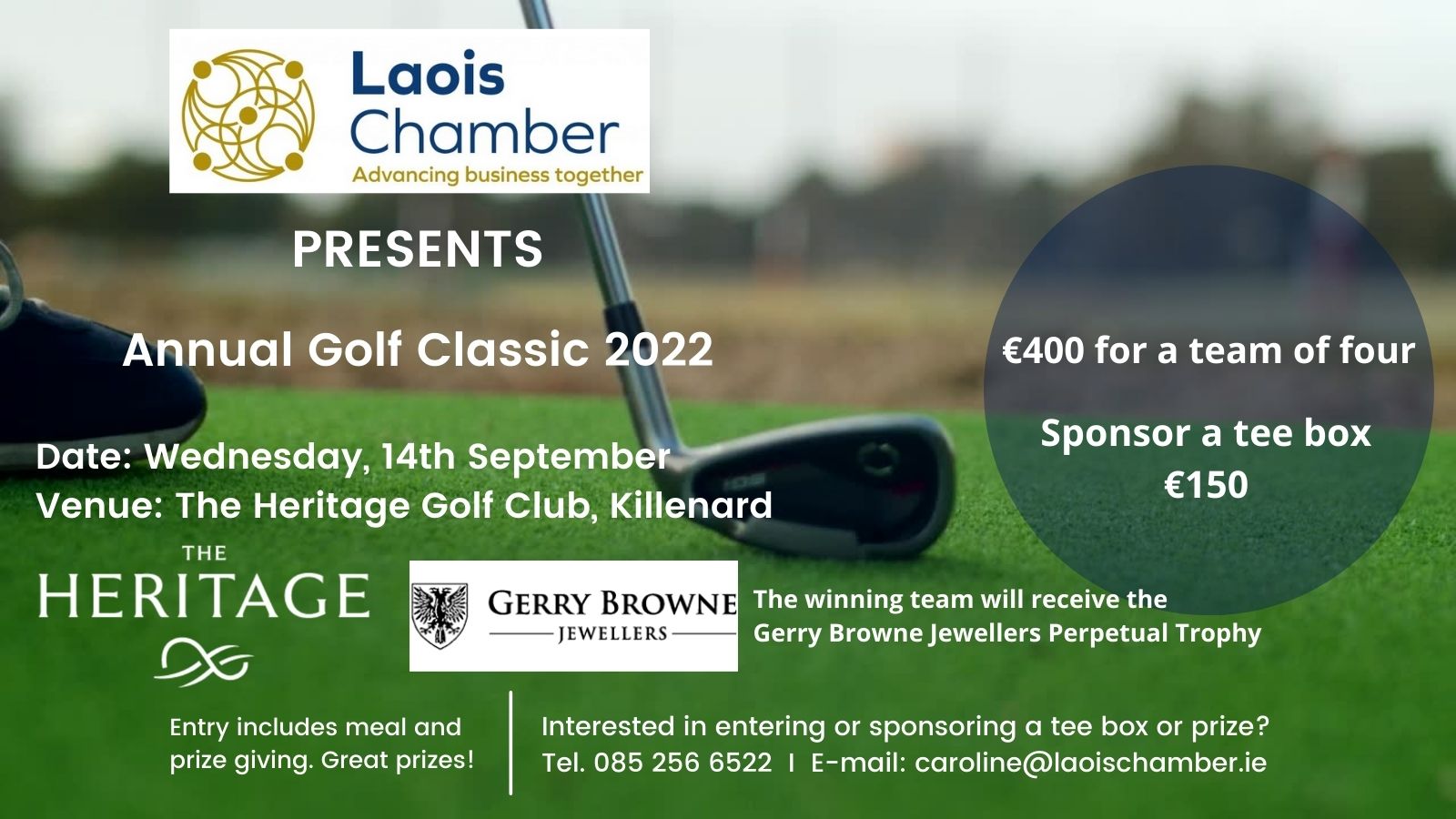 What's coming up?
Laois Chamber Golf Classic
The 2022 Laois Chamber Golf Classic takes place in The Heritage Golf Resort, Killenard, on Wednesday 14th September, home to Ireland's only Seve Ballesteros designed championship course.
Interested in entering a team or sponsoring a tee box? Get in touch with the Laois Chamber office.
Local Enterprise Autumn training schedule
Local Enterprise Office Laois have launched their 2022 Autumn training schedule, with excellent free and subsidised courses available and open to all. Find out more about the range of training opportunities available here: Online Bookings – Laois (localenterprise.ie)
Laois Business Awards
Nominations are now open for the Laois Business Awards 2022, with over 500 nominations received to date. The nomination form can be found here. Find out more about each of the 11 awards on offer and the criteria for each by visiting https://laoischamber.ie/awards/
Winners will be announced at a gala black tie event on Friday, 4th November in The Heritage, Killenard.
Craft makers and artisan food/drink producers
Call all local craft makers and artisan food/drink producers! An excellent opportunity to showcase your products and represent Laois County Council in their marquee at the World and National Ploughing Championships this September. Register at https://submit.link/Xu