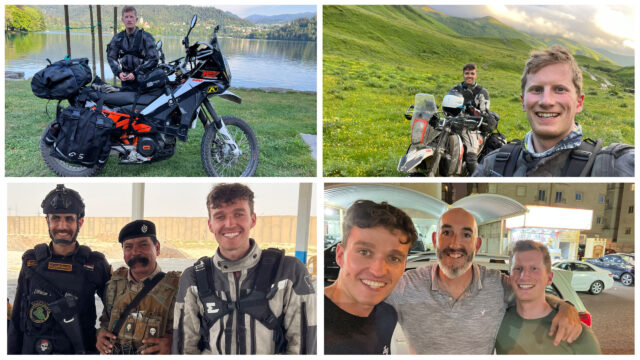 It all began with Ewan McGregor and Charlie Bourman travelling from London to Africa by bike in a docu-series in 2008.
Philip O'Connell from Portlaoise was just 14 years old and looking for something to watch while at home on a few sick days from school.
He stumbled upon the docu-series 'A Long Way Down' which featured McGregor and Bourman documenting their journey.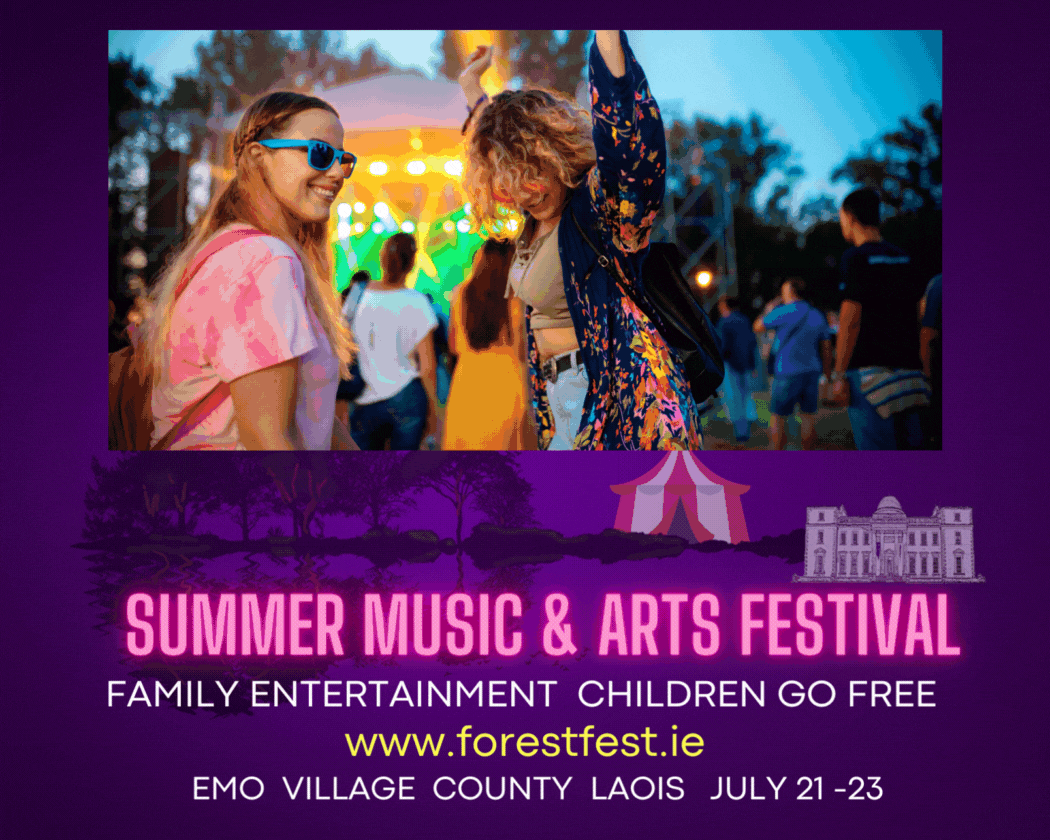 Years later, having had the opportunity to travel in 2020, Philip approached his friend, fellow Portlaoise man David Seale, with the idea of going from Portlaoise to Magadan in Russia, the most easterly city in continental Eurasia. 
Two days of teasing out the idea and David couldn't resist. The two men got to planning licenses, researching, reading 'The Lonely Planet' books for each of the countries they wanted to get to. While originally they planned to hit the road in June 2020, Covid 19 had different ideas.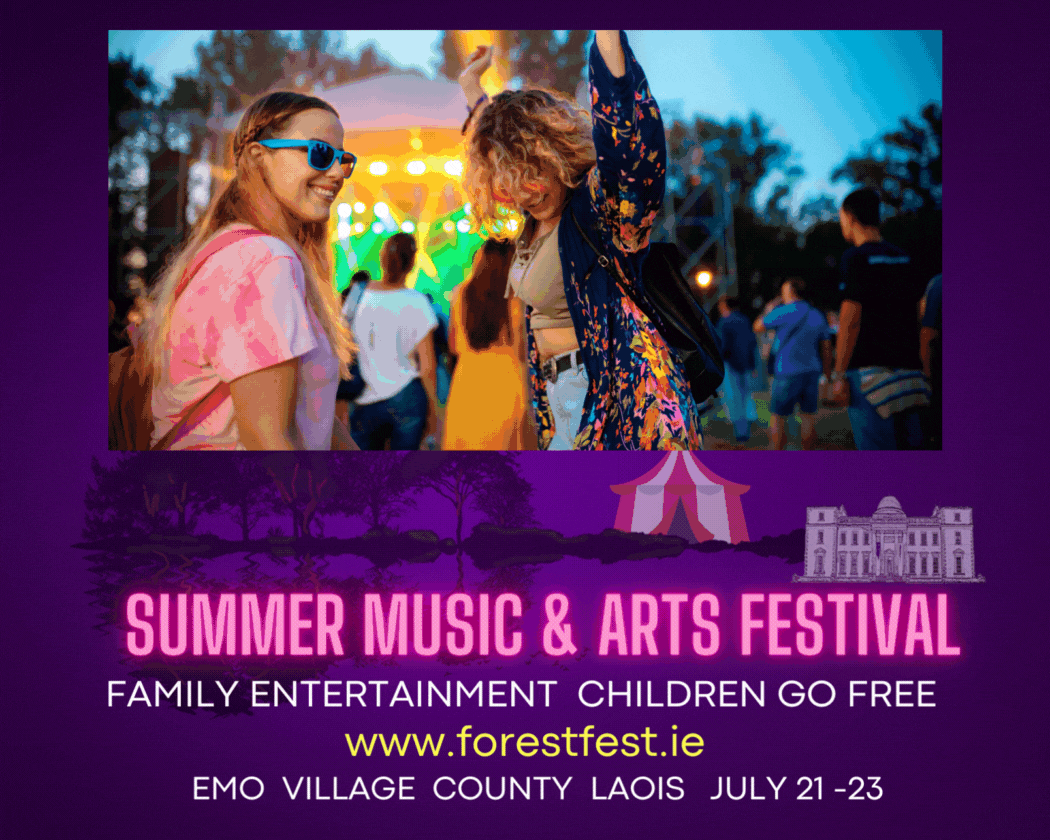 Skip forward to 2022 and now two Portlaoise men are telling us their own story of the good, the bad, the beautiful, the ugly and the unforgettable experiences they've had so far on their journey. From arm wrestling Russian men on a Georgian mountain to being rescued by a Yemense truck driver carrying a truck full of ice creams, it sounds like one hell of a ride.
Who are they? They are called 'The Biking Irish' after David adapted their situation to the infamous 'The fighting Irish'.
David and Philip hit the road on their bikes on June 11th with the aim of returning home at the start of October. All going to plan this gives them time to get through Europe, Turkey, Georgia, Armenia, (Iran initially), Iraq, Kuwait, Saudi Arabia, Sudan, Ethiopia, Kenya, Uganda, Rwanda, Tanzania, Malawi, Zimbabwe, Zambia, Botswana, Namibia, South Africa.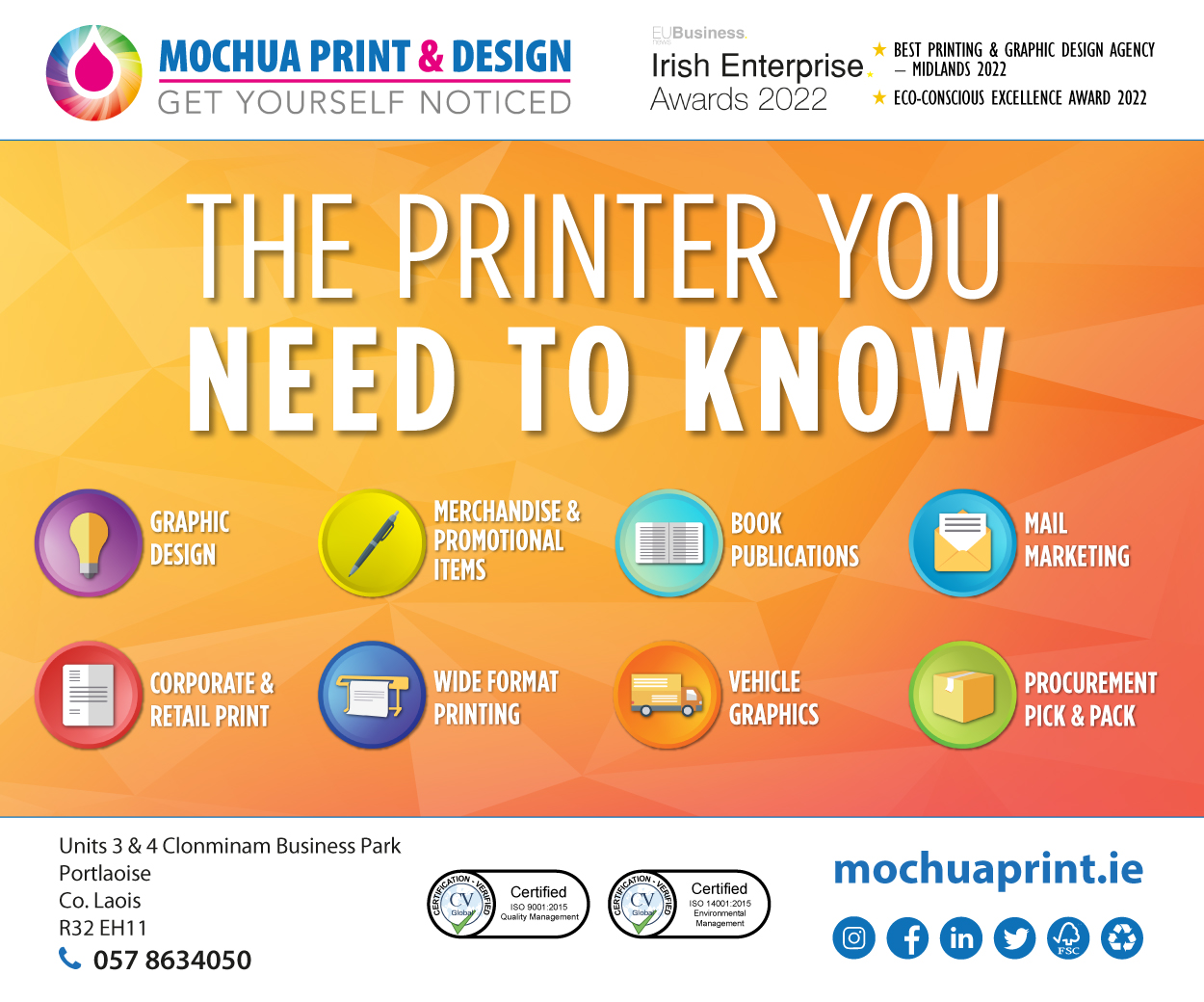 The original plan changed due to both Azerbaijan and Turkmenistan borers being closed meaning David and Philip would be blocked from going east  so instead they chose to go south with the aim of reaching South Africa. 
Chatting to us all the way from Sudan, the Laois men explained why they chose bikes as their mode of transport. 
David explained: "For the craic! Bikes just offer that extra sense of adventure, you are exposed to the elements more, you can see everything clearly without any obstruction and we think they can get you to some places a 4 x 4 might not even be able to. We want to meet new people, experience their culture, their way of life just."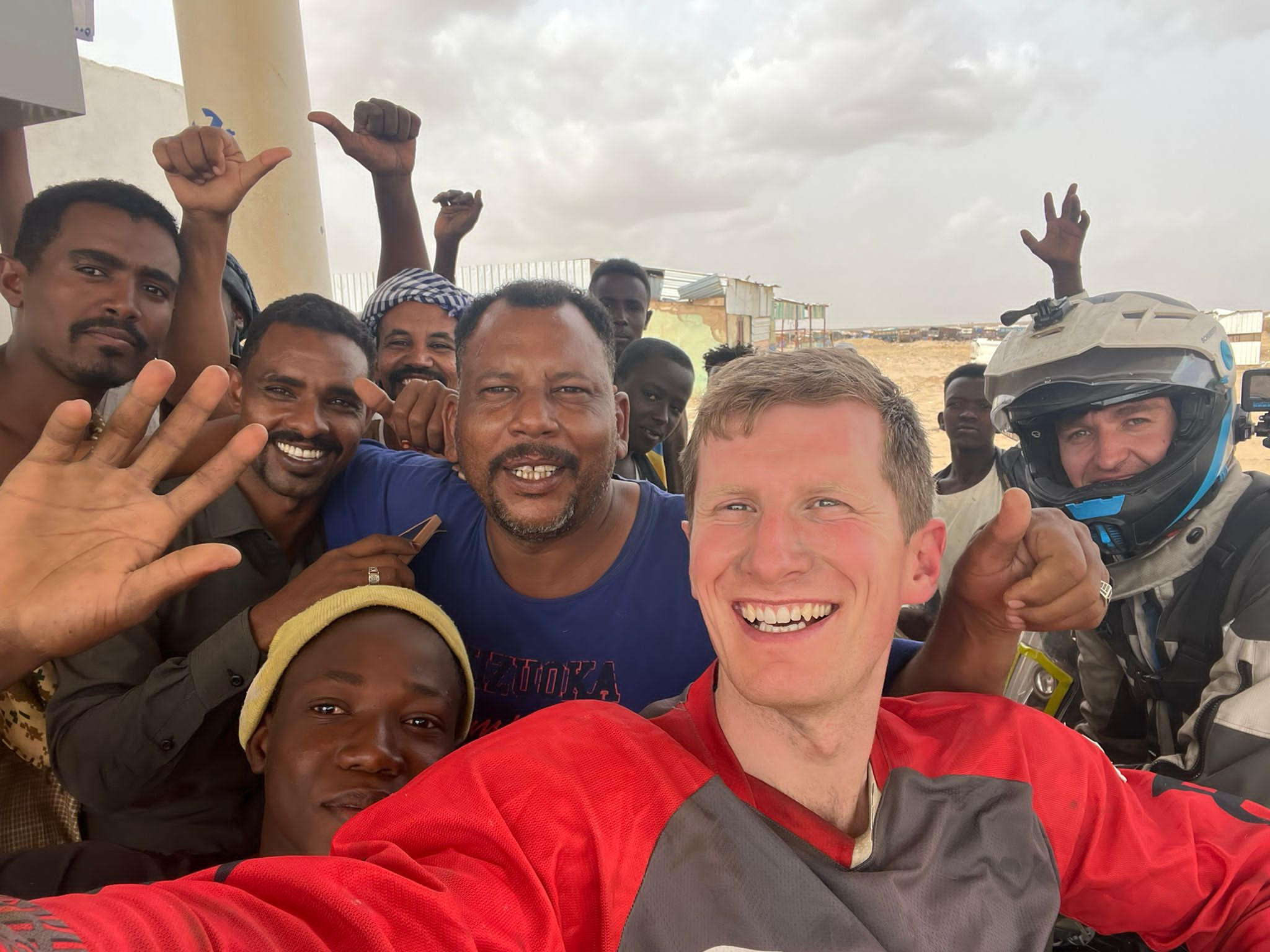 "We travel this way because of the freedom it provides. Luckily we have an Irish passport which is one of the best passports in the world to have in terms of visas and access to countries. Our bikes are our home, our method of transport and our electricity all in one. Everything we need for the trip is on the bikes. 
By camping it saves costs but it also enables us to stay in some of the most scenic places we have ever seen," Philip added.
So far Philip and David have travelled through Ireland, France, Italy, Slovenia, Croatia, Serbia, Bosnia & Herzegovina, Montenegro, Bulgaria, Turkey, Georgia, Armenia, Iraq, Kuwait, Saudi Arabia and are currently in Sudan. 
The 30-year-olds had set a budget at the beginning of the trip but they both insist it is well gone out the window. Originally their budget was $6,000 each but that was with the original plan of travelling east.
They have just begun the most expensive leg of the trip having already surpassed this and as we all know, the cost of fuel has not helped the budget either. 
It hasn't all been plain sailing along the way between changing routes, costs and the hassle involved in trying to sort visas. With the aim of the trip being to get to South Africa, David explained why they might not make it there thanks to some issues with their visas.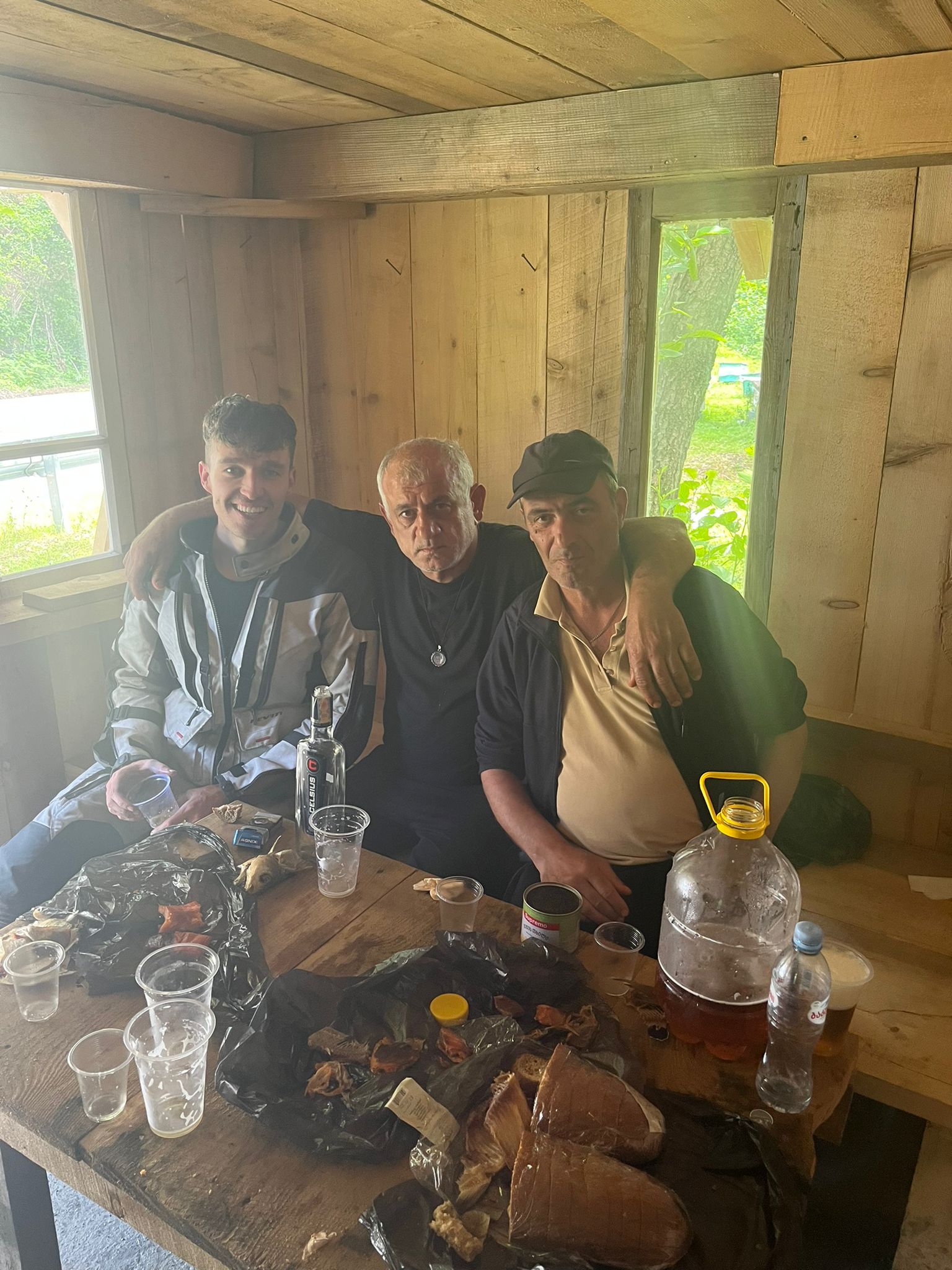 "We just don't have enough time. We have lost over three weeks with our initial delay and due to both visa issue with Iran and Sudan so we just think that it is not possible."
"The Iranian government decided to change the entry requirements for citizens of Ireland. We tried to apply pretending to not know of these changes as they were just brand new. Philip actually got his visa approved but I didn't. One thing we have learned is that different embassies for countries have different rules and none of them communicate with each other ever."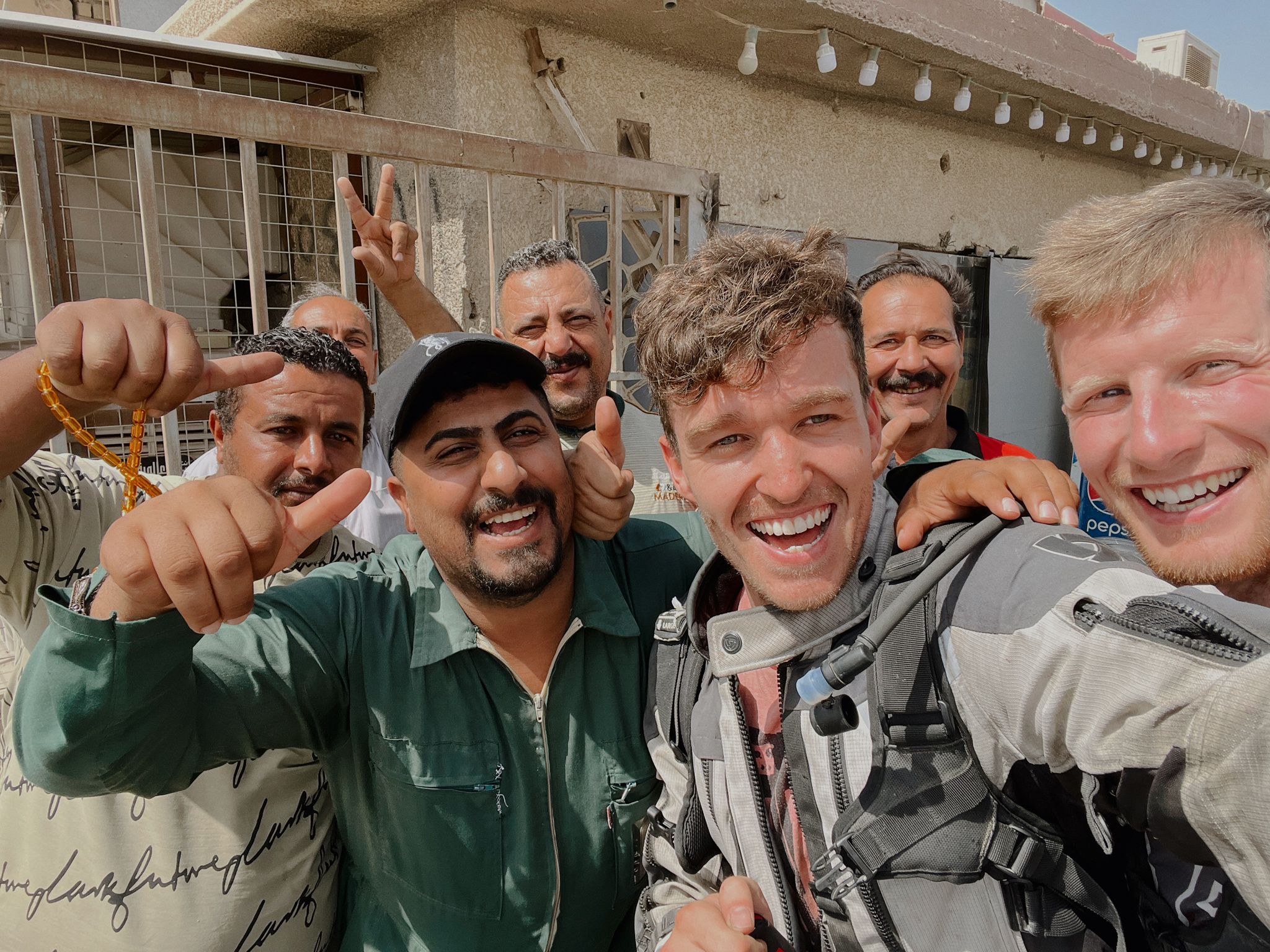 "We could get to South Africa if we wanted and tick off every country by driving every day and not stopping anywhere along the way but we want to see things, meet people and experience day-to-day life in the countries we visit so that is what we will be doing," he explained.
Despite the visa issues, Philip and David are continuing on and enjoying the experience, the cultures, the places they've seen and the people they've met along the way. There have been many highlights along the way so far. 
Philip spoke of his highlight which was the road to Dartlo in Georgia as well as "Georgia for landscapes and off-road adventure, Iraq, Saudi, and Kuwait for their hospitality and kindness. Montenegro is a hidden gem within Europe." 
David's was also in Georgia when he had an arm wrestling contest with a Russian man on top of a Georgian mountain – not an everyday experience. 
The story goes – "We were literally going to bed when this 4×4 rocked up and out get three Russians. After some small talk they decided to say their goodbyes and when giving a goodbye handshake one of them did not take too kindly to David's firm handshake and challenged him to an arm wrestle to demonstrate his manliness."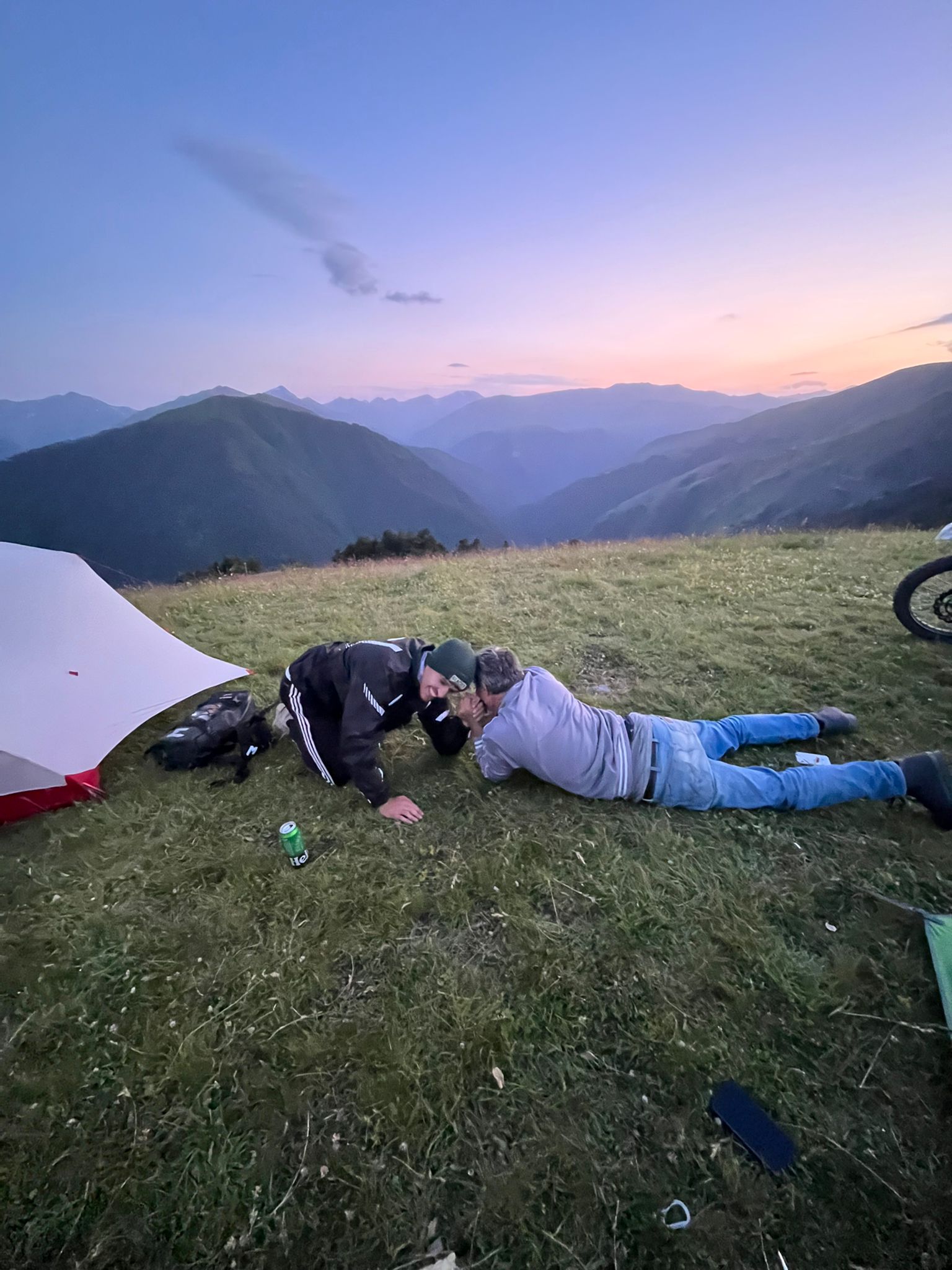 "So both of us onto our bellies and arm wrestled man to man while Philip was shouting "Dvii, Dvii Sealer's" which is "go, go" in Russian. We have yet to find an official announcement of a winner from that arm wrestle but the Irish are claiming the victory."
Iraq has stood out as an interesting location also. 
"It's not something people do very often. People would see it as a very unsafe place but if you do your research correctly you will hear that most of the country has been free from trouble for quite some time now. Driving through Iraq in 45-50C heat and meeting the friendliest population of people we have met to date will definitely be an experience to remember."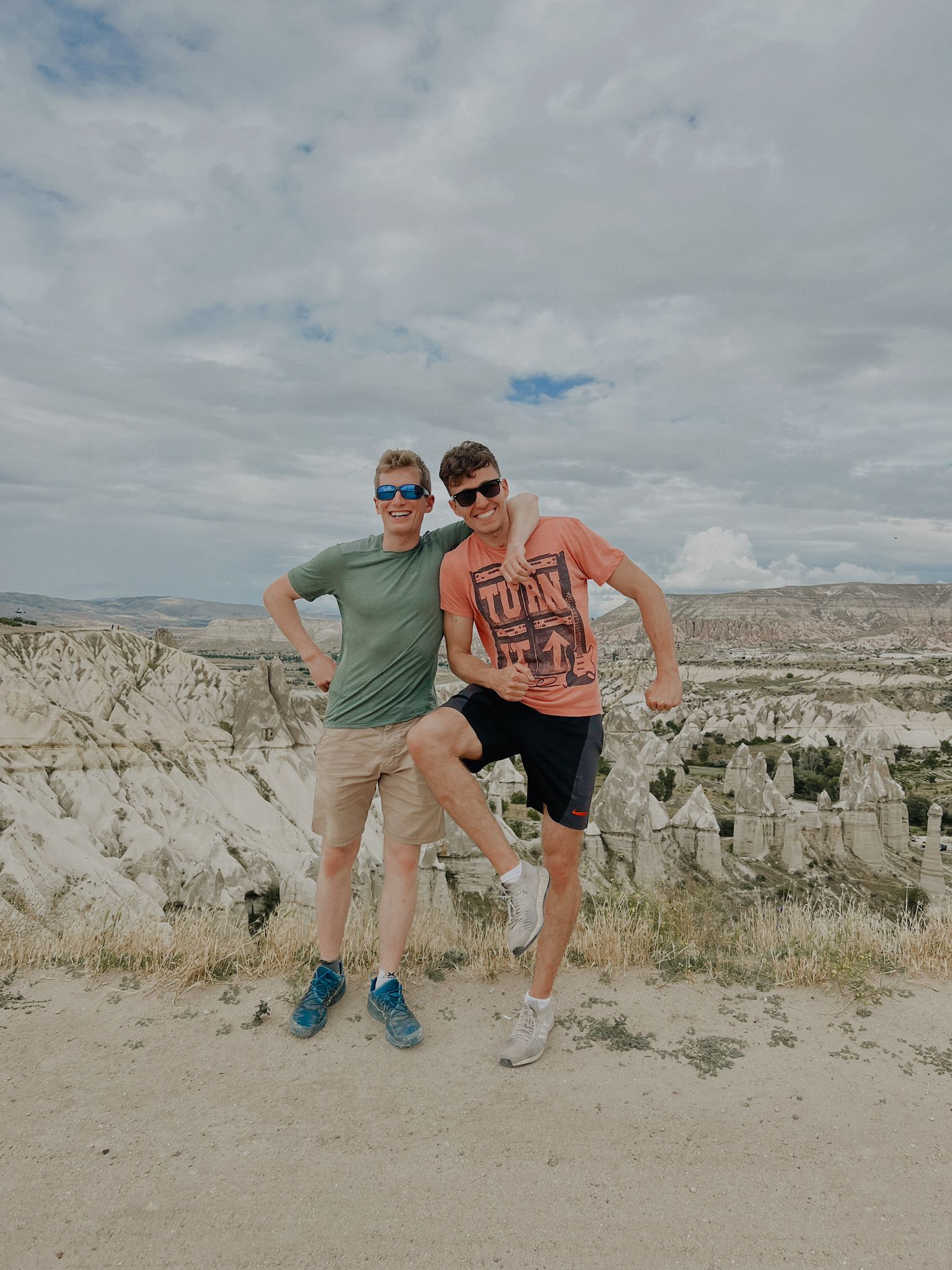 "The border checkpoints in Iraq were interesting but also tiring. Lads loaded up to their eyelids with guns, knives, body armour, helmets and helmet cams, night vision goggles, magazines, grenades you name it, they had it. 
"At each border we had to go through the same process of stopping getting our passports checked, talking to the guys via Google translate and sign language," they reminisced. 
Philip added: "They would hold up all of the other traffic to take photos with us. David has also gotten a video call or two from some of the soldiers since. Did we mention that they love social media over there? The first thing they ask you when they see you is "YouTube Channel?"
In the midst of all the madness, Philip and David realised they were never too far from Laois. They were well-looked after by a fellow Laois man, Daragh Meredith, from Killenard, and his girlfriend Huda when they visited Kuwait.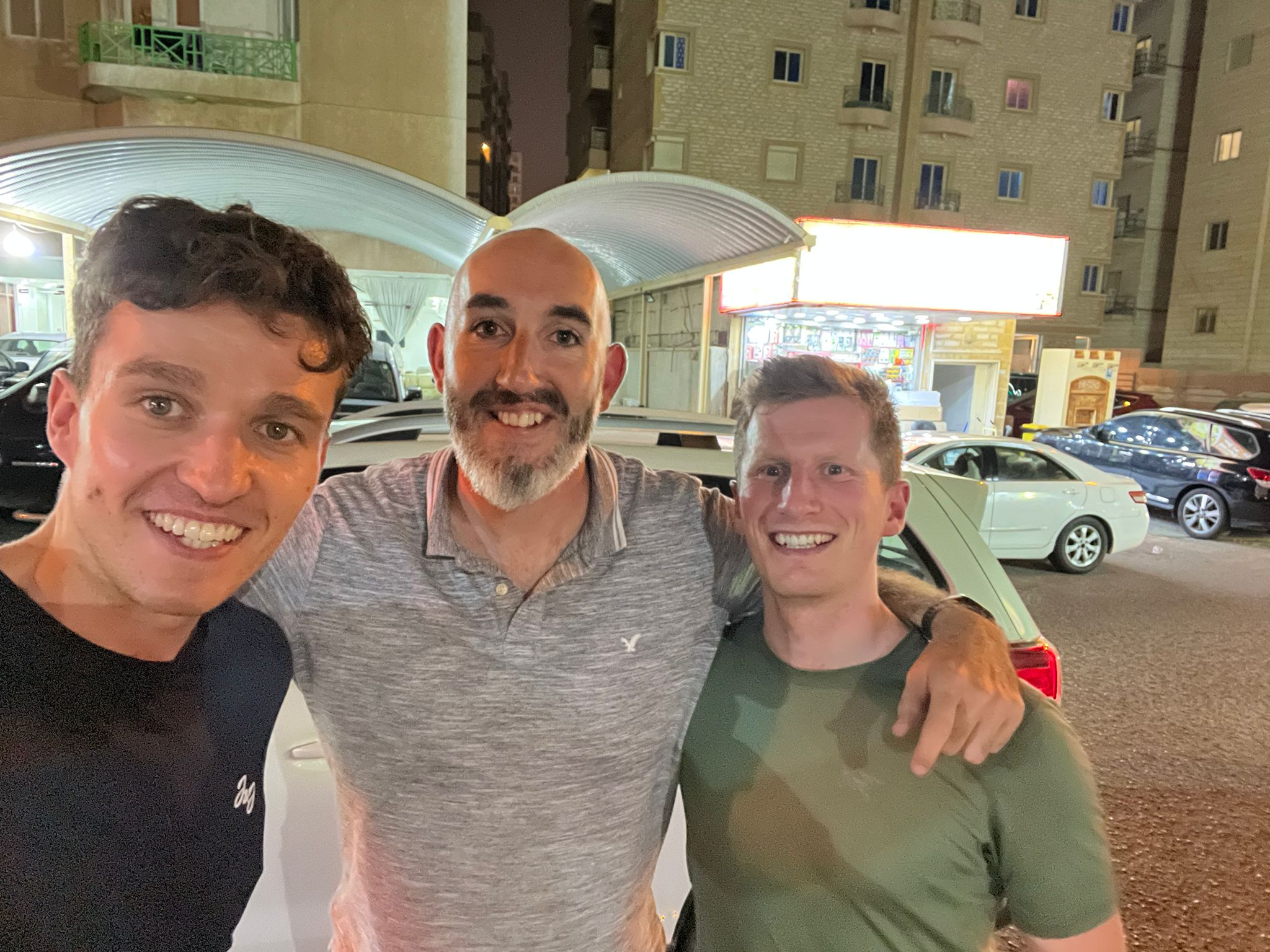 Not only have the bikers learned much about different countries, cultures, and people but also they've learned about themselves. 
"I forgot how much I like to learn different languages as it's the only way you really understand a place, its people, and culture," Philip assured.
David added: "I learned that I can survive without eating about 10 different meals a day. Some days we could have one maybe two meals and my body has been coping just fine. Oh and I've learned to love camping."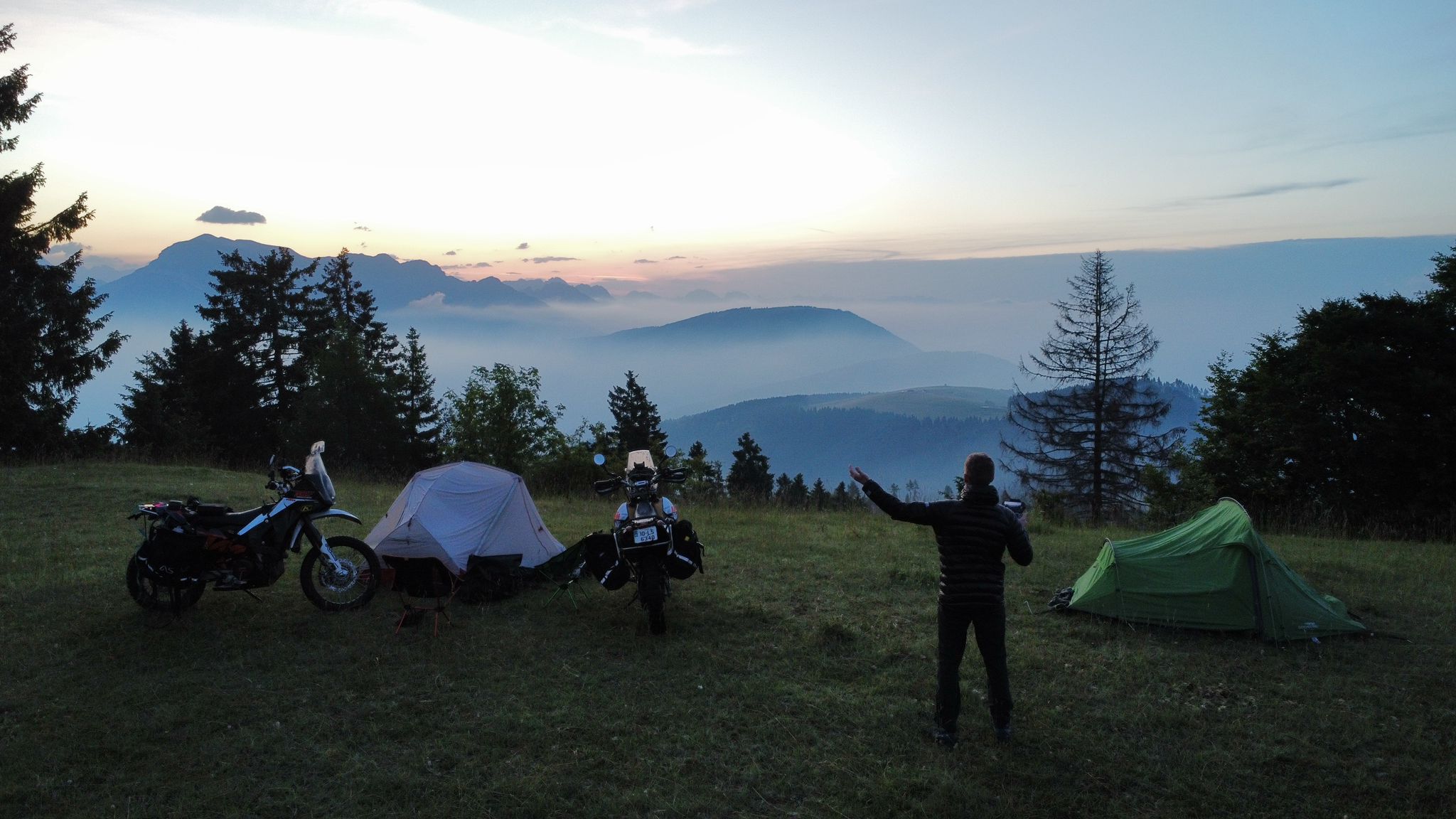 From Sudan, the Biking Irish aim to get to Ethiopia, Kenya, Uganda, Rwanda, Tanzania, Malawi and Zambia. Though they've learned the hard way, not everything goes to plan.
As Philip and David reminisce on their adventure so far, they insist that there are so much more to countries around the world than the image portrayed by the media and no matter where they have gone they have met some incredible people with great stories. 
While they are enjoying the experience, the proud Portlaoise men made it clear that they are looking forward to getting home for many reasons. They have often wished they could share these same memories with their loved ones back home and it is those loved ones they are most excited to get home to.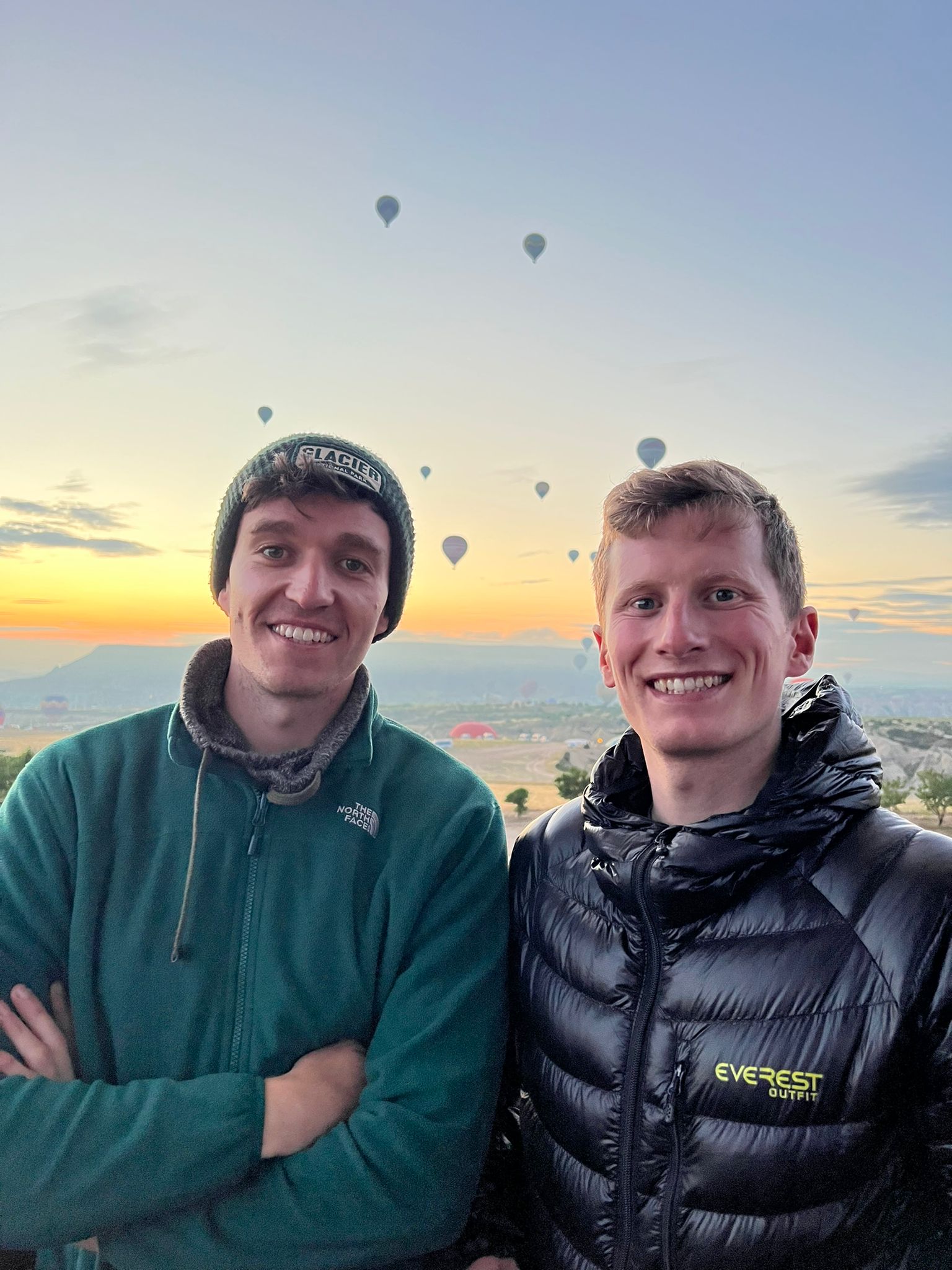 As proud Portlaoise GAA men they also made it known that they will be "home for the county final and see Portlaoise and Benny Carroll lift the Jack Delaney cup once again."
If you want to have a look at Philip and David's journey so far and follow them as they continue, you can do so on their Instagram page – thebikingirish which they set up to keep friends and family updated as well as having a digital portfolio to look back on. It's worth the viewing!
SEE ALSO – Alan Meredith – the Mountmellick designer seeking to grow his international custom base