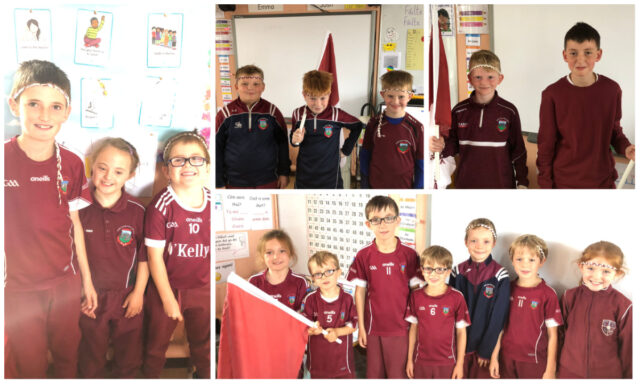 County final fever has descended upon Arles National School this week as the children prepare to shout on their heroes.
Friday night will see Arles-Kilcruise and The Heath do battle in the Intermediate football final.
It will be the first time since 2012 that Kilcruise will have competed in a county final – so for most of the pupils in the school, this is a brand new experience.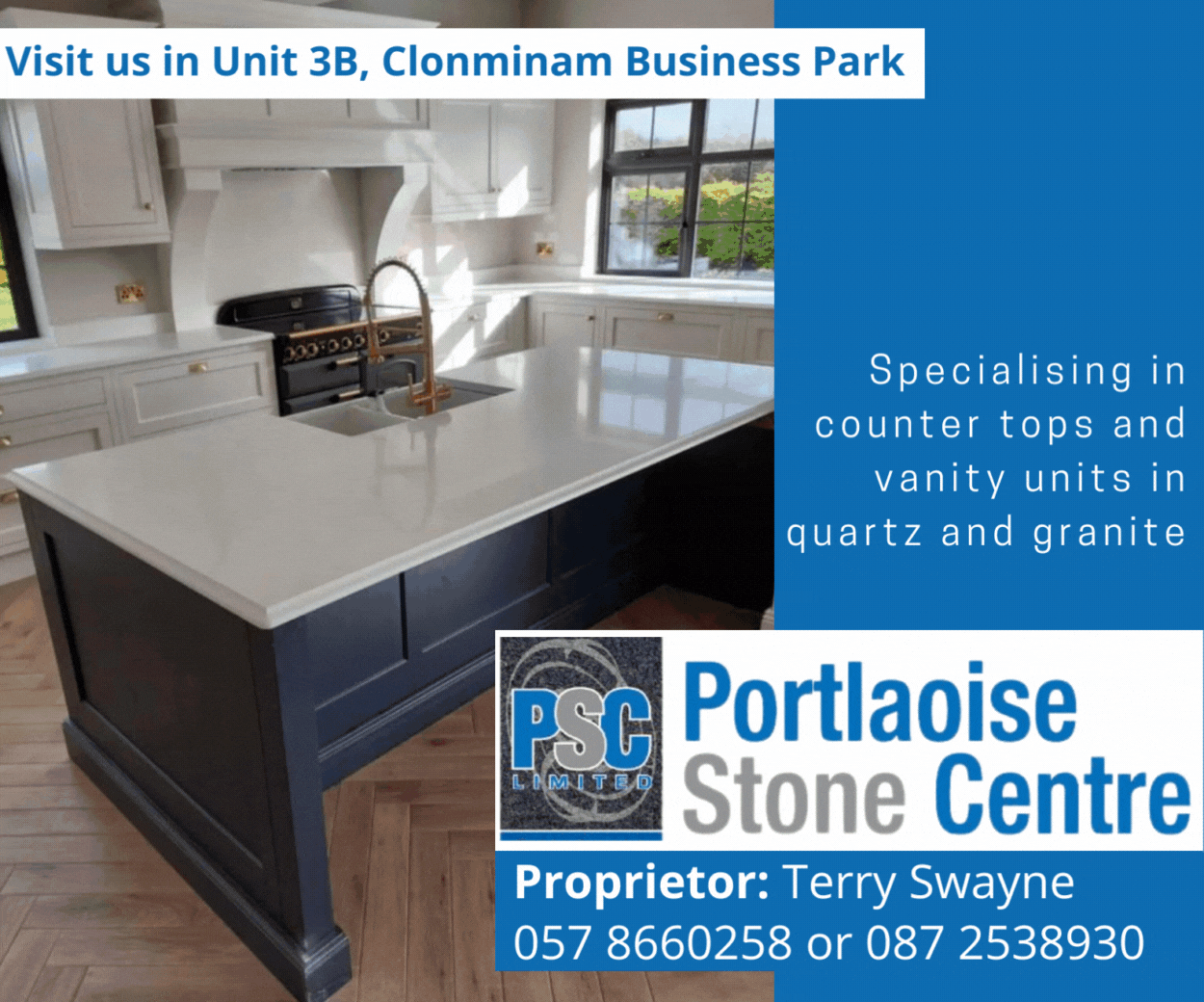 And we met plenty of children with connections to the current panel of players.
Arles-Kilcruise are managed by James Conway and his children Charlie and Grace were present.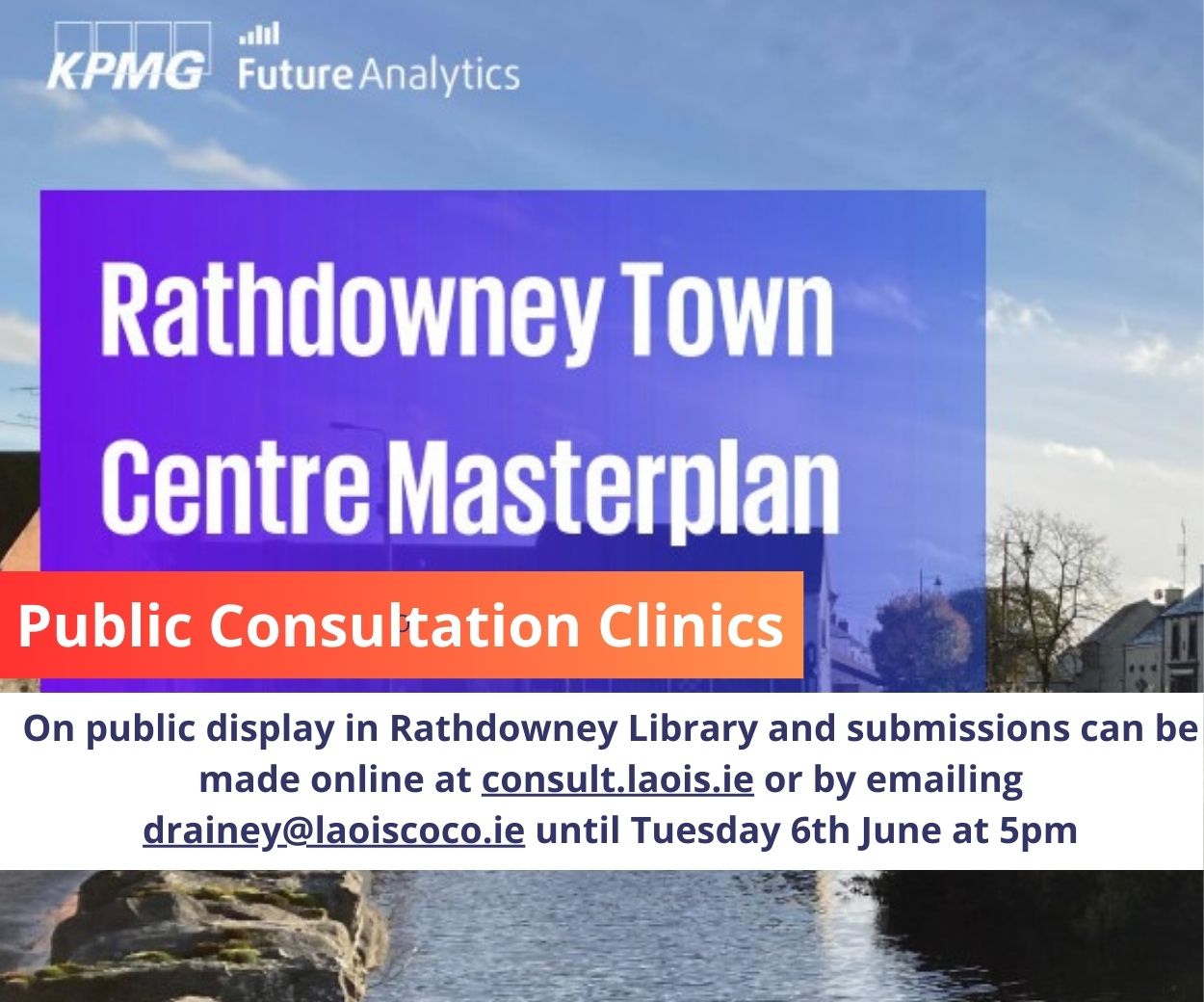 They will be cheering on their dad and their older brother Jamie who has been an integral part of the team this year in his first season at this level.
Christy Maguire, who owns the Stradbally Fayre restaurant, is part of the management team and his son Oisin attends Arles NS.
Ben and James Conway will be shouting on their dad Brendan in the final while John P Conway's trio of John, Anna and Aidan will be doing likewise.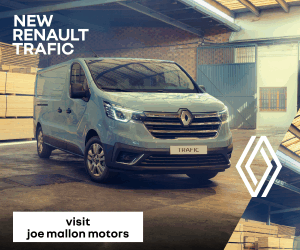 Kilcruise are captained this year by Mark Wall and his younger brother Jim is in Sixth Class.
Shane and Colm Kealy will be shouting on their brother Darragh while Darragh Murphy will have support from his siblings Rian and Keaton.
Fran Egan's nephews Fionn and Michael plus niece Aoife Campbell were also in great form this morning.
Arles National School has 50 pupils split into three classrooms and there is a lovely family-feel to the school.
The Principal is Annette Fitzpatrick while Catherine Lawlor is the Deputy Principal.
Ms Caroline Mahon teachers Junior and Senior Infants plus First Class.
While Second, Third and Fourth class are taught by Ms Eve Houlihan.
Check out some great pictures from our visit below: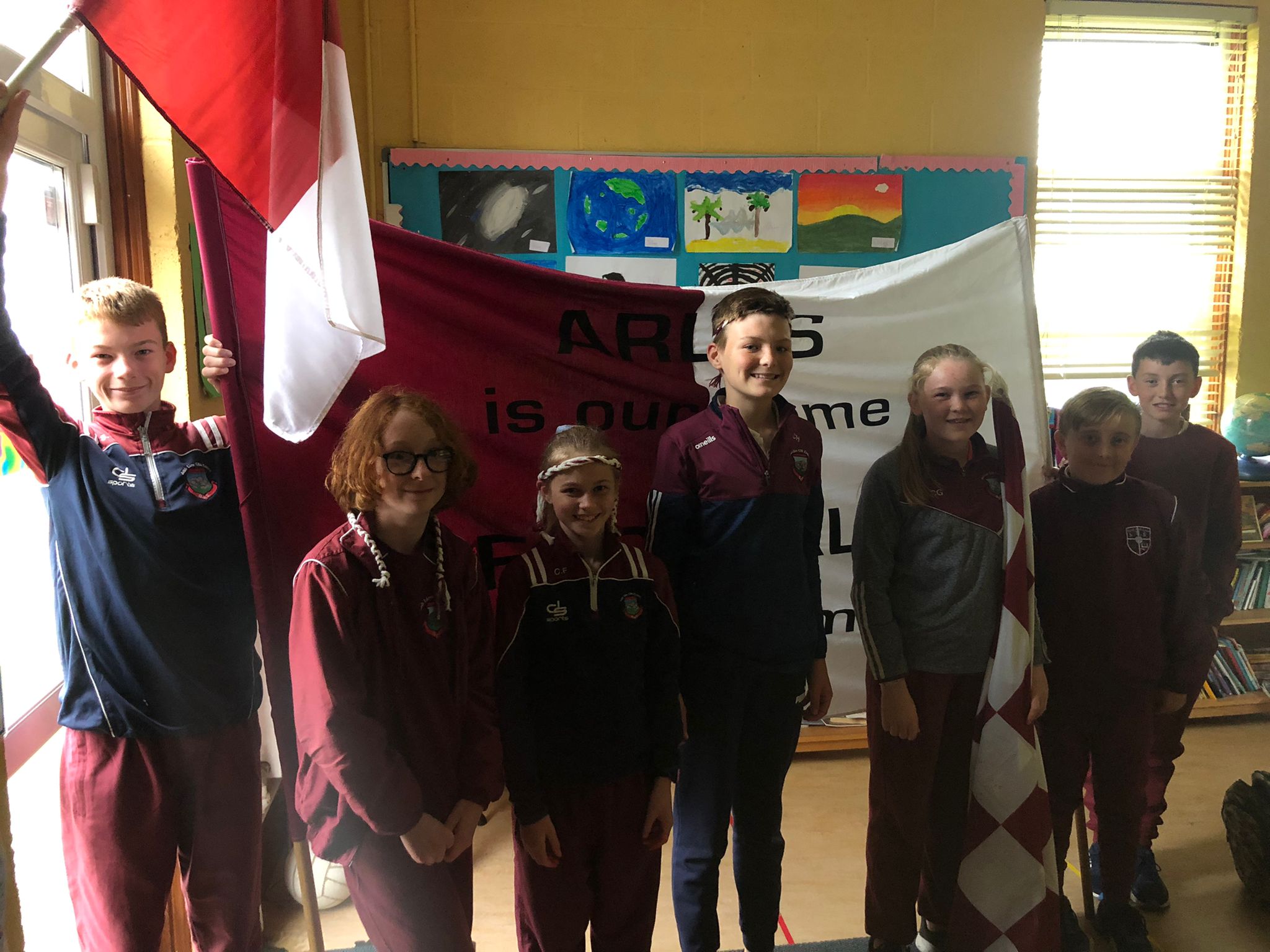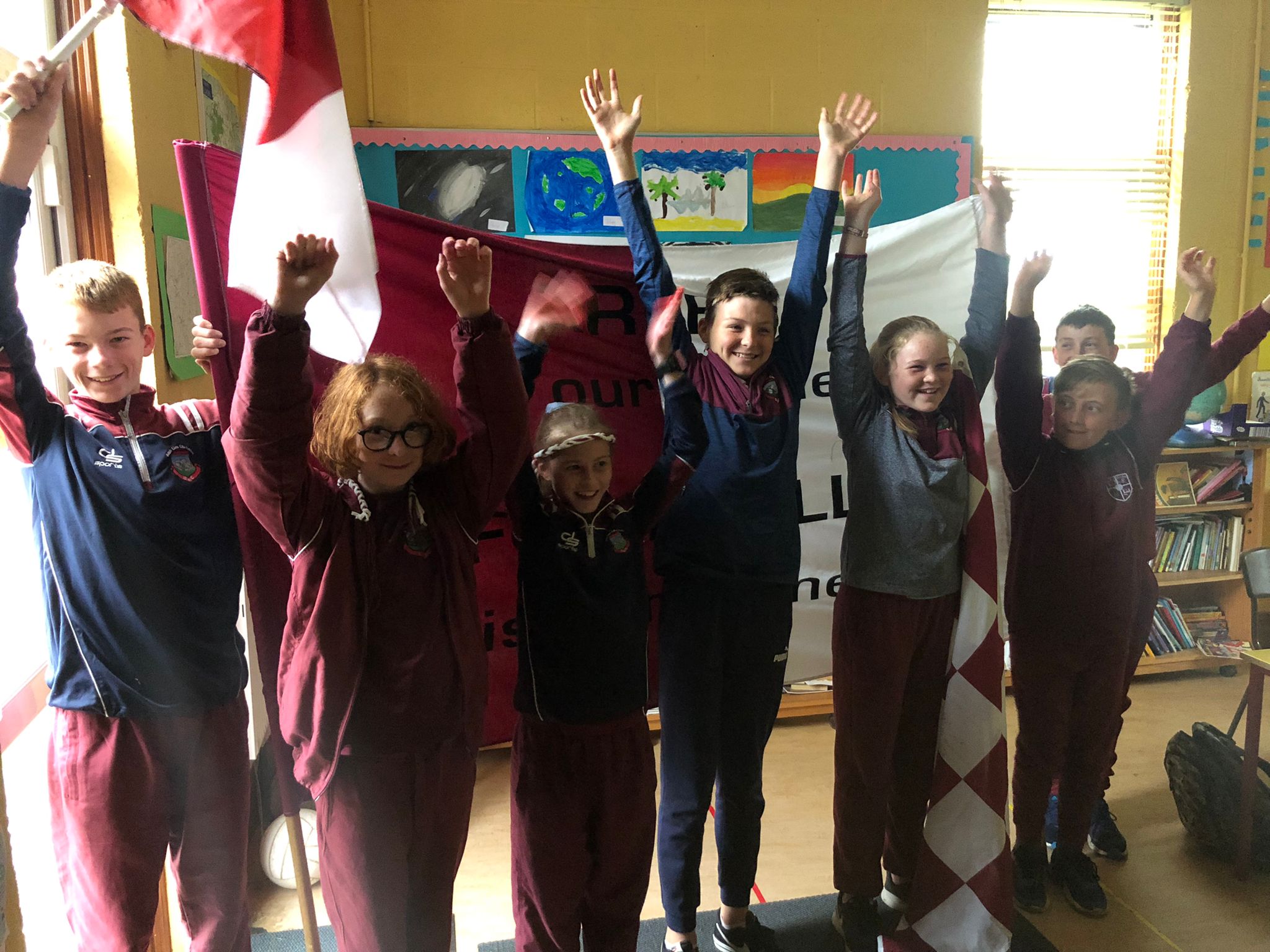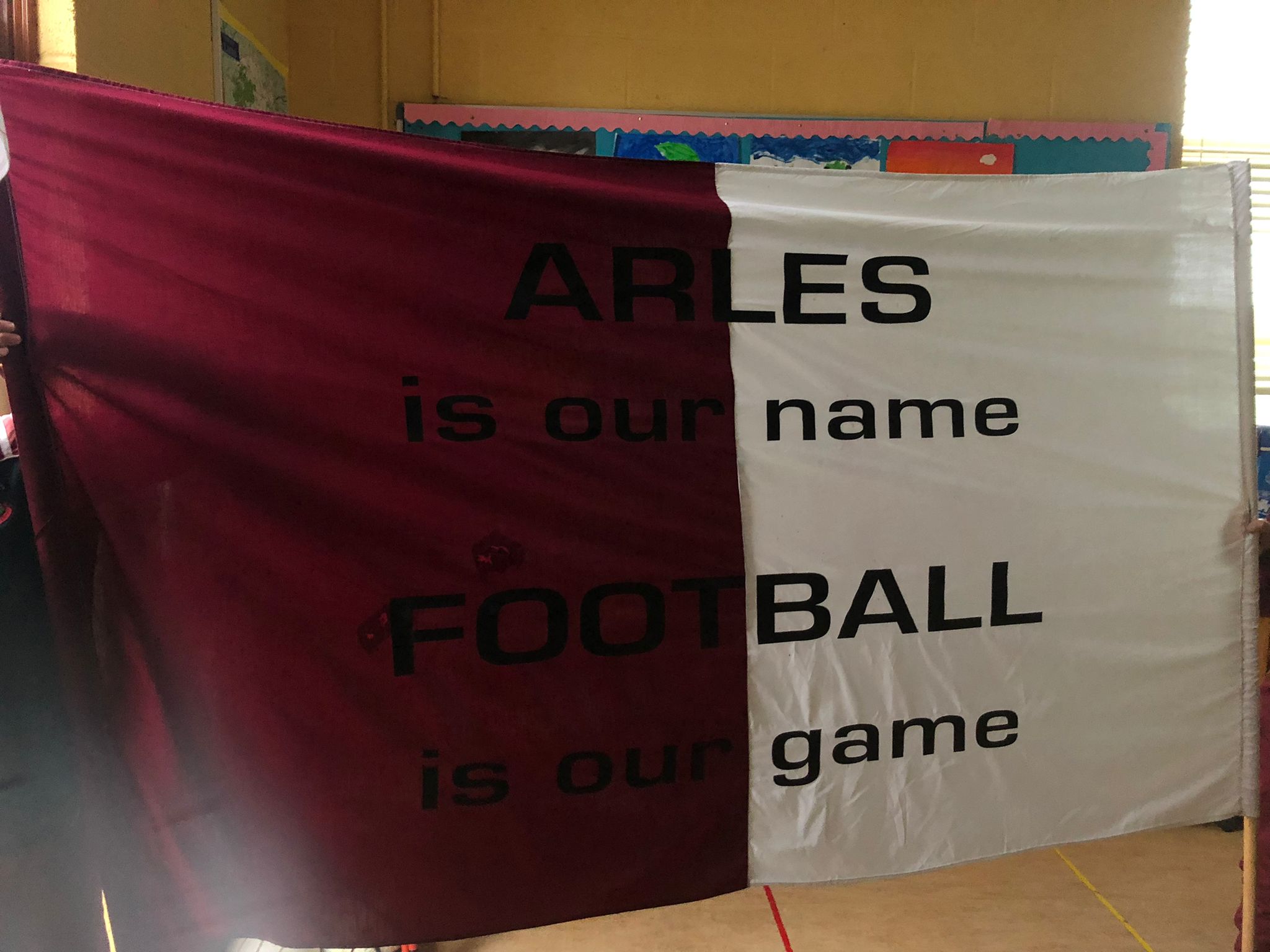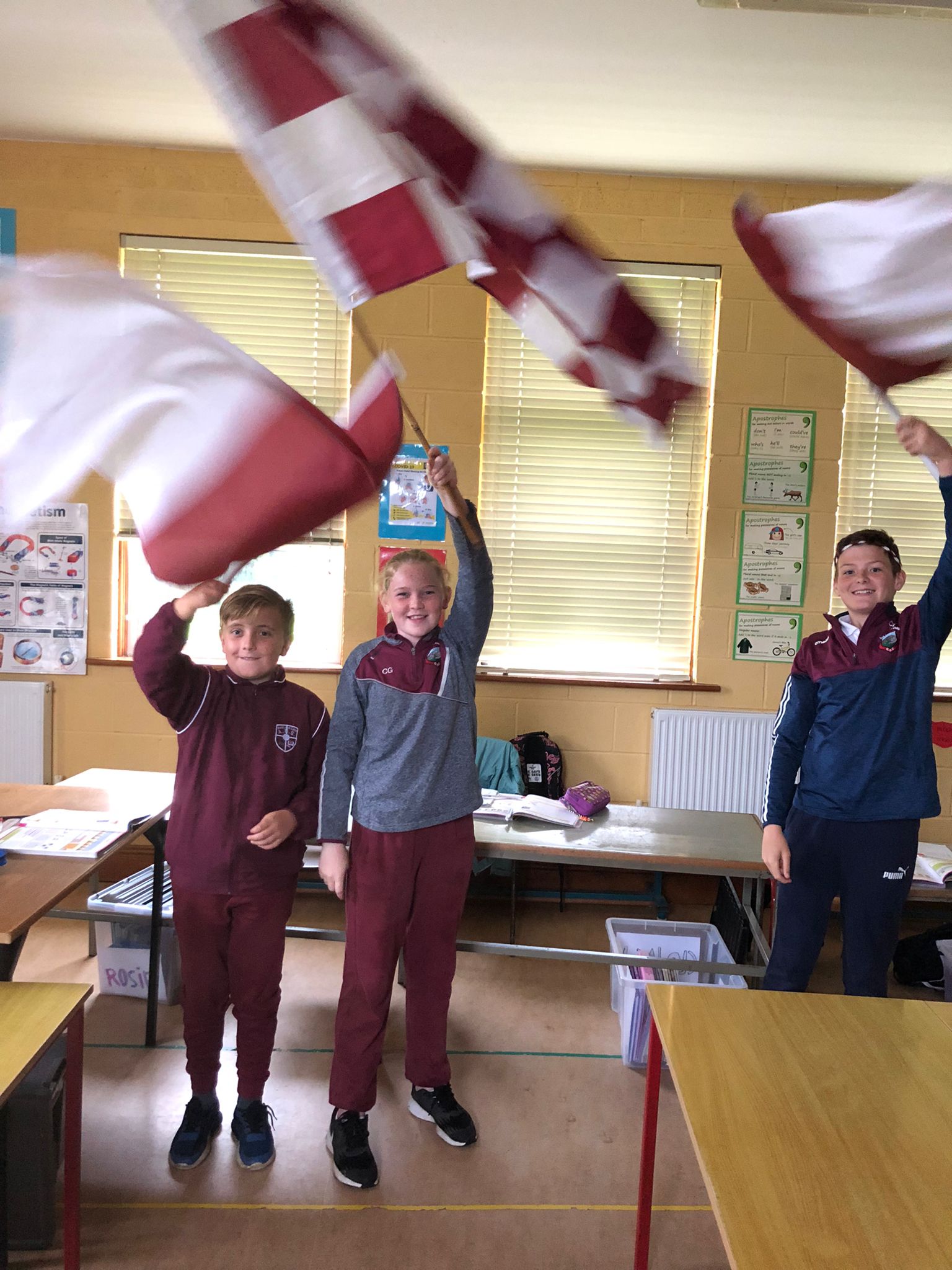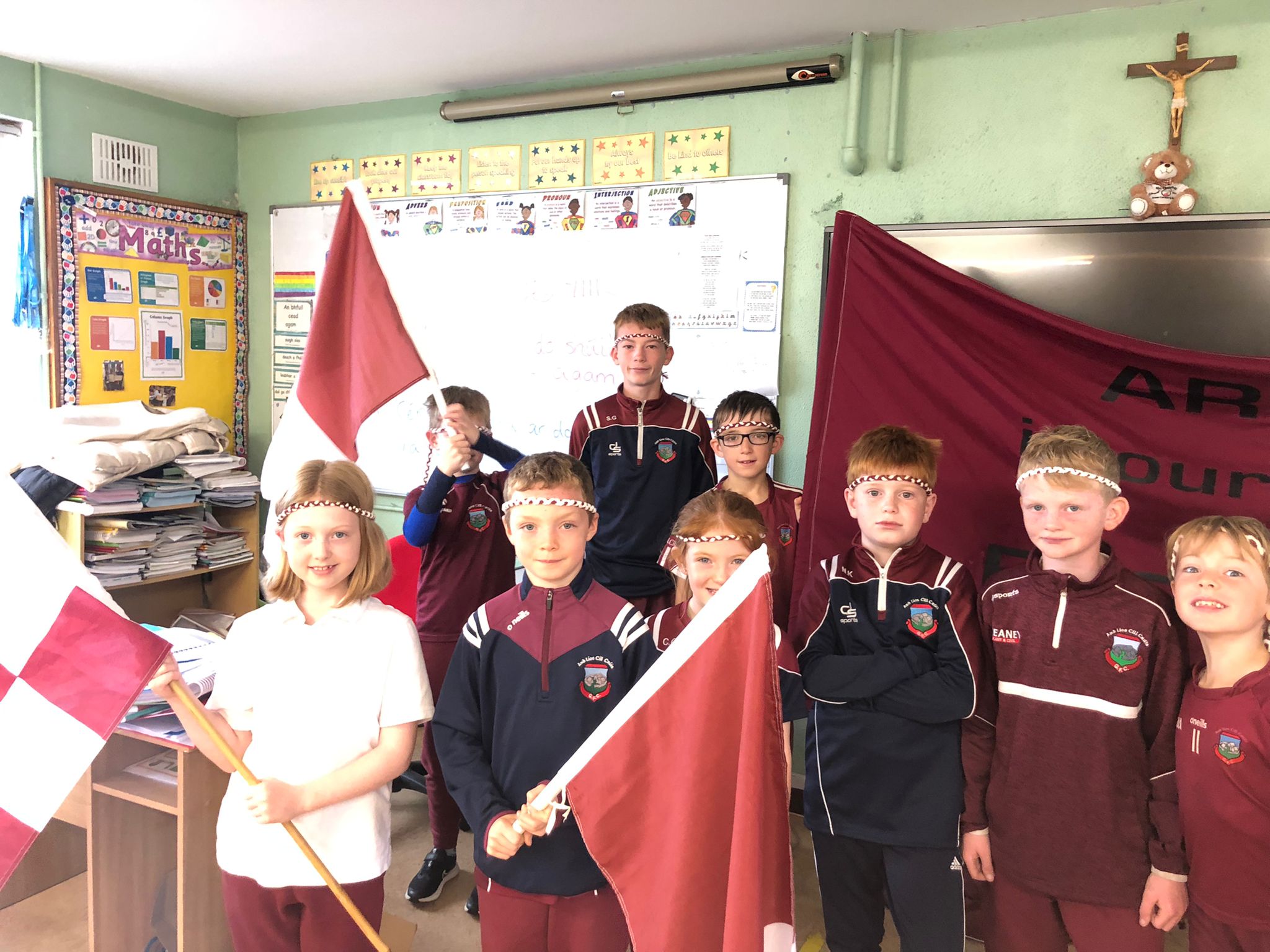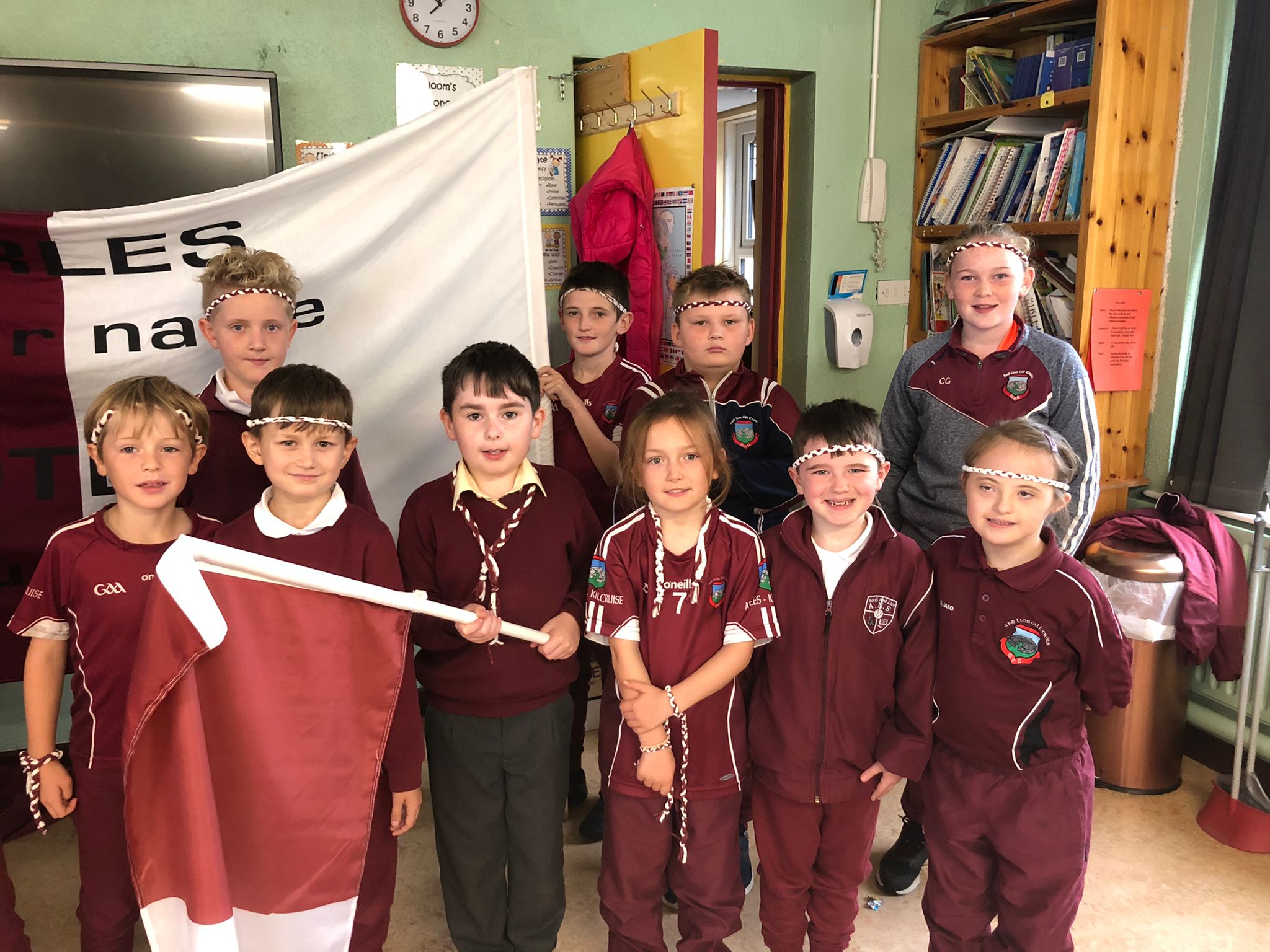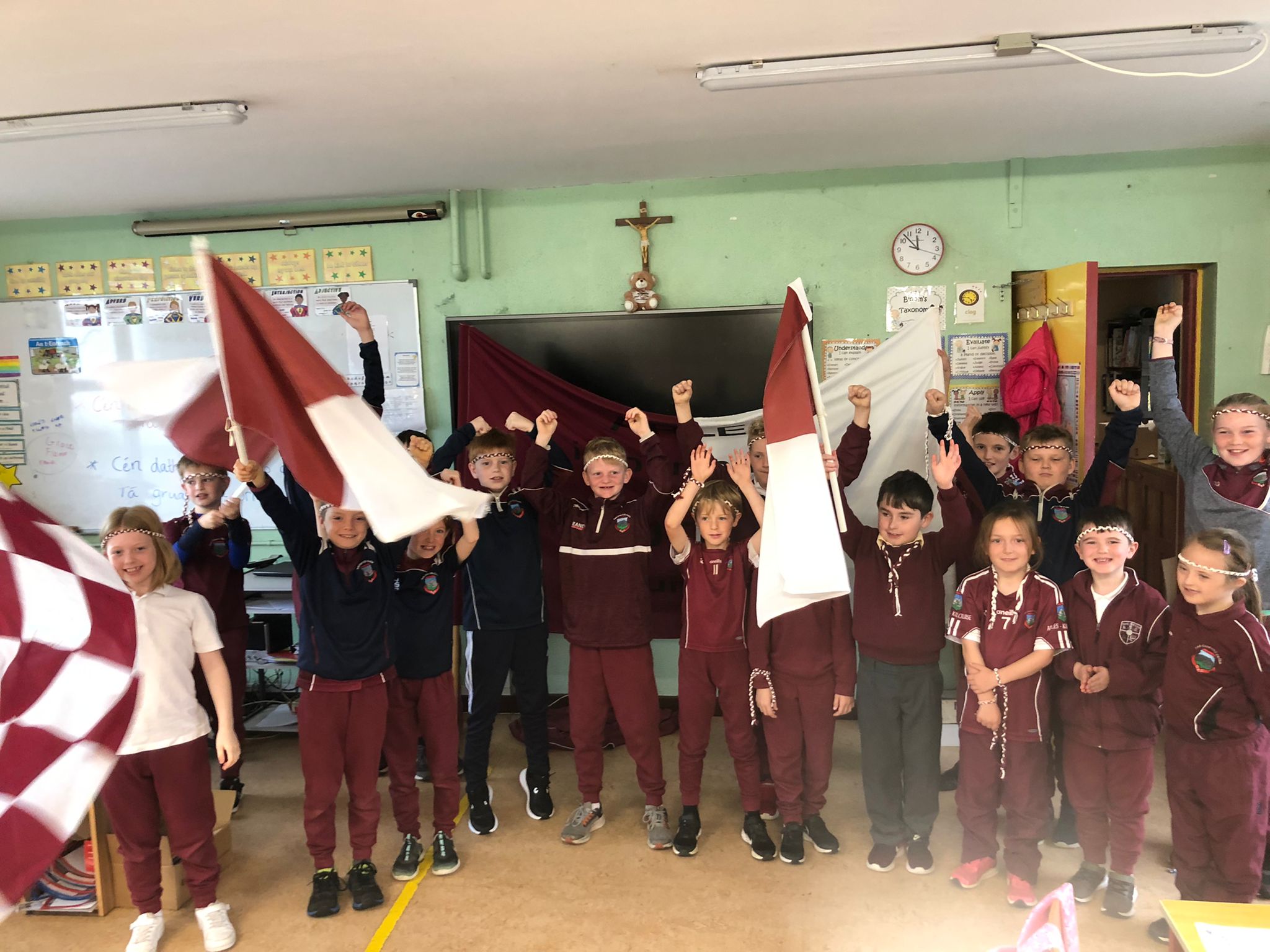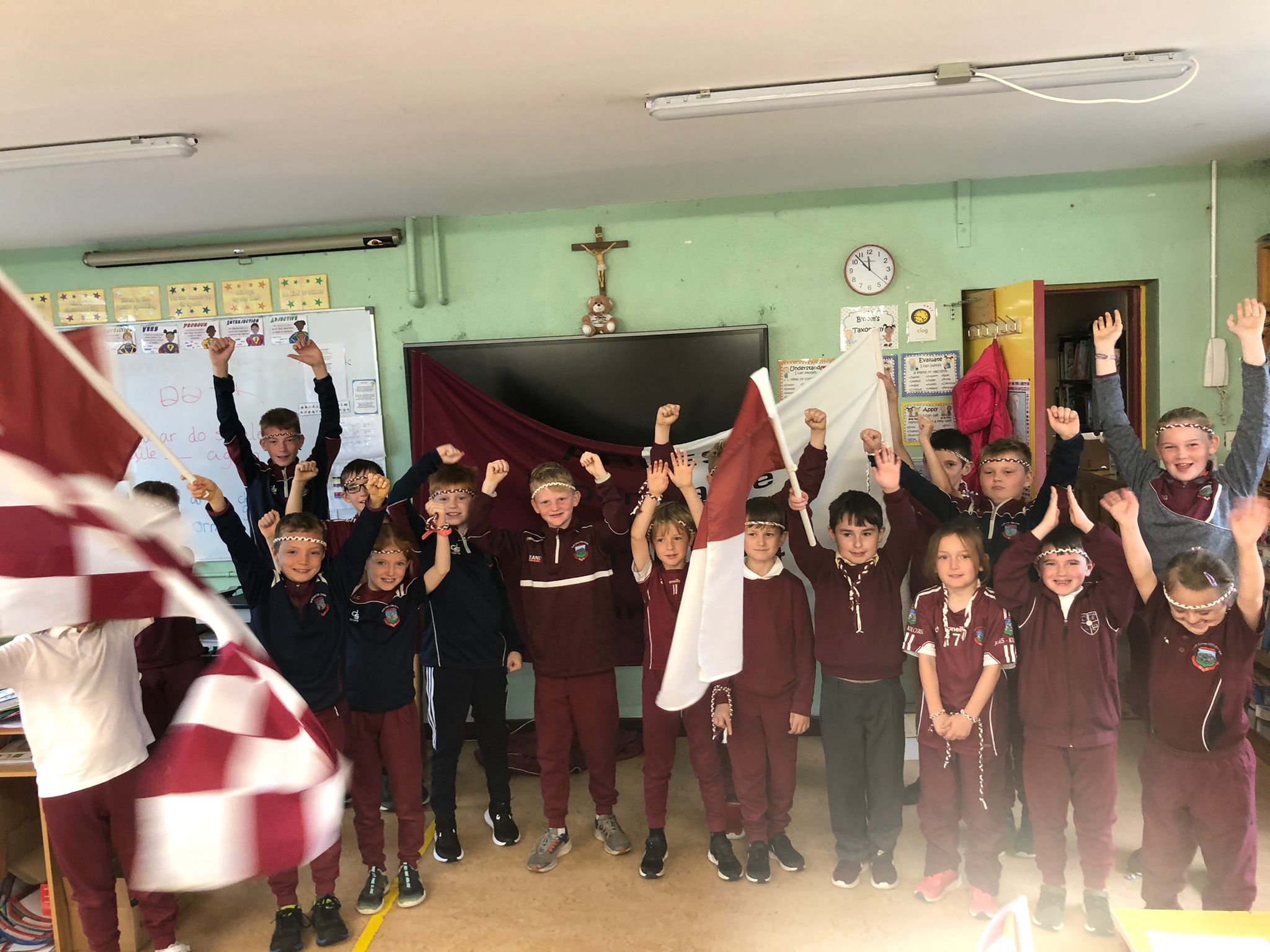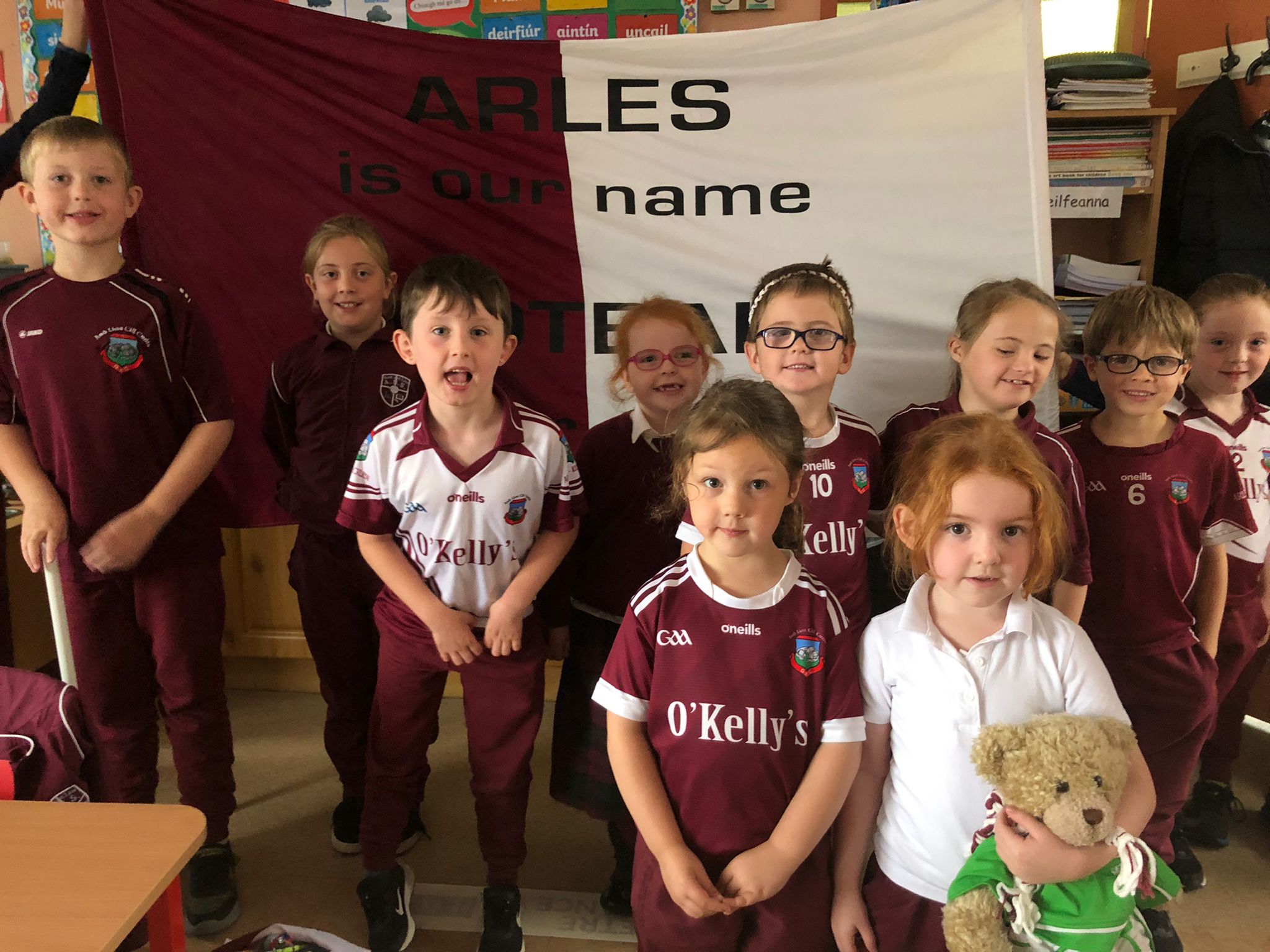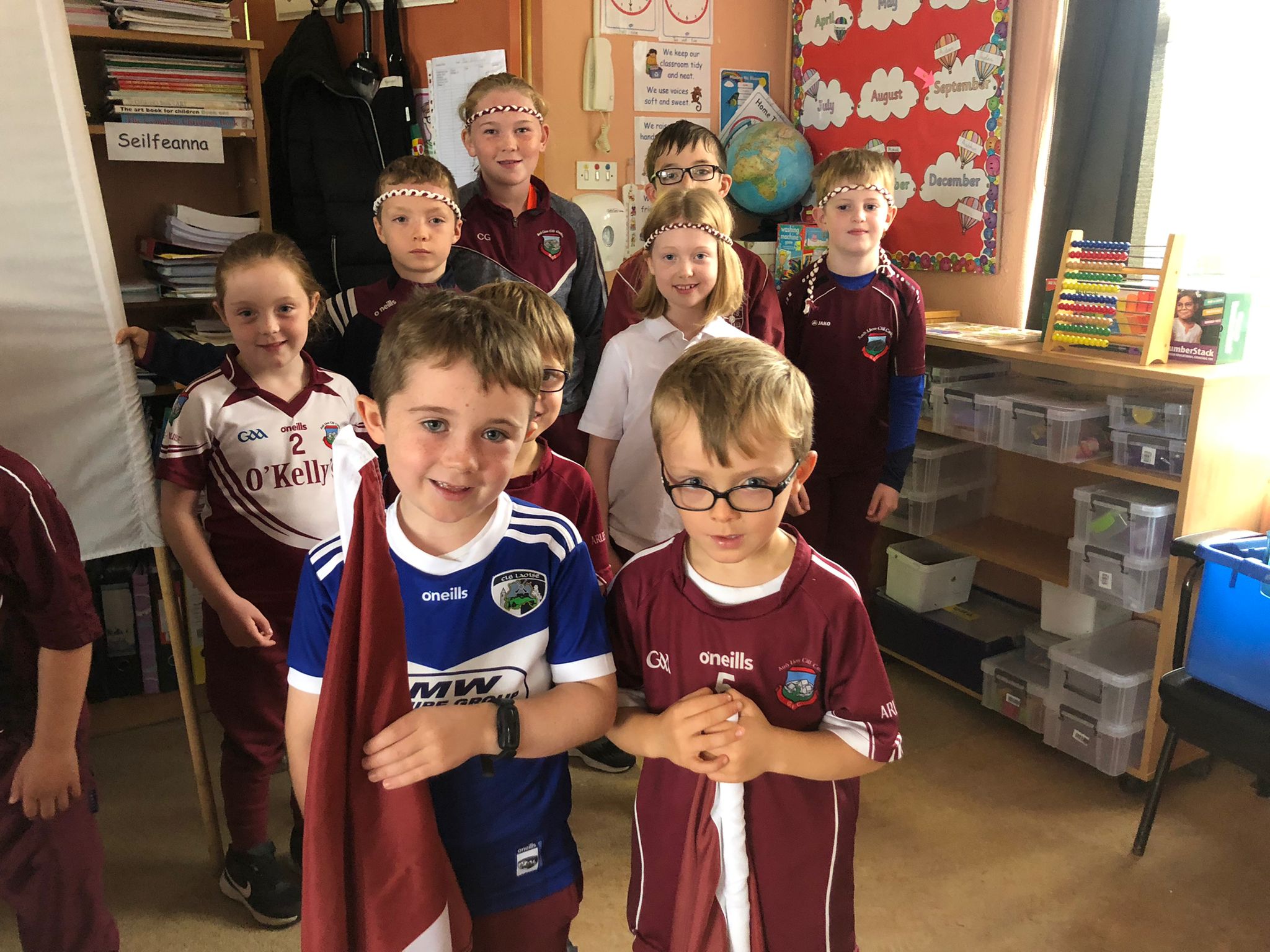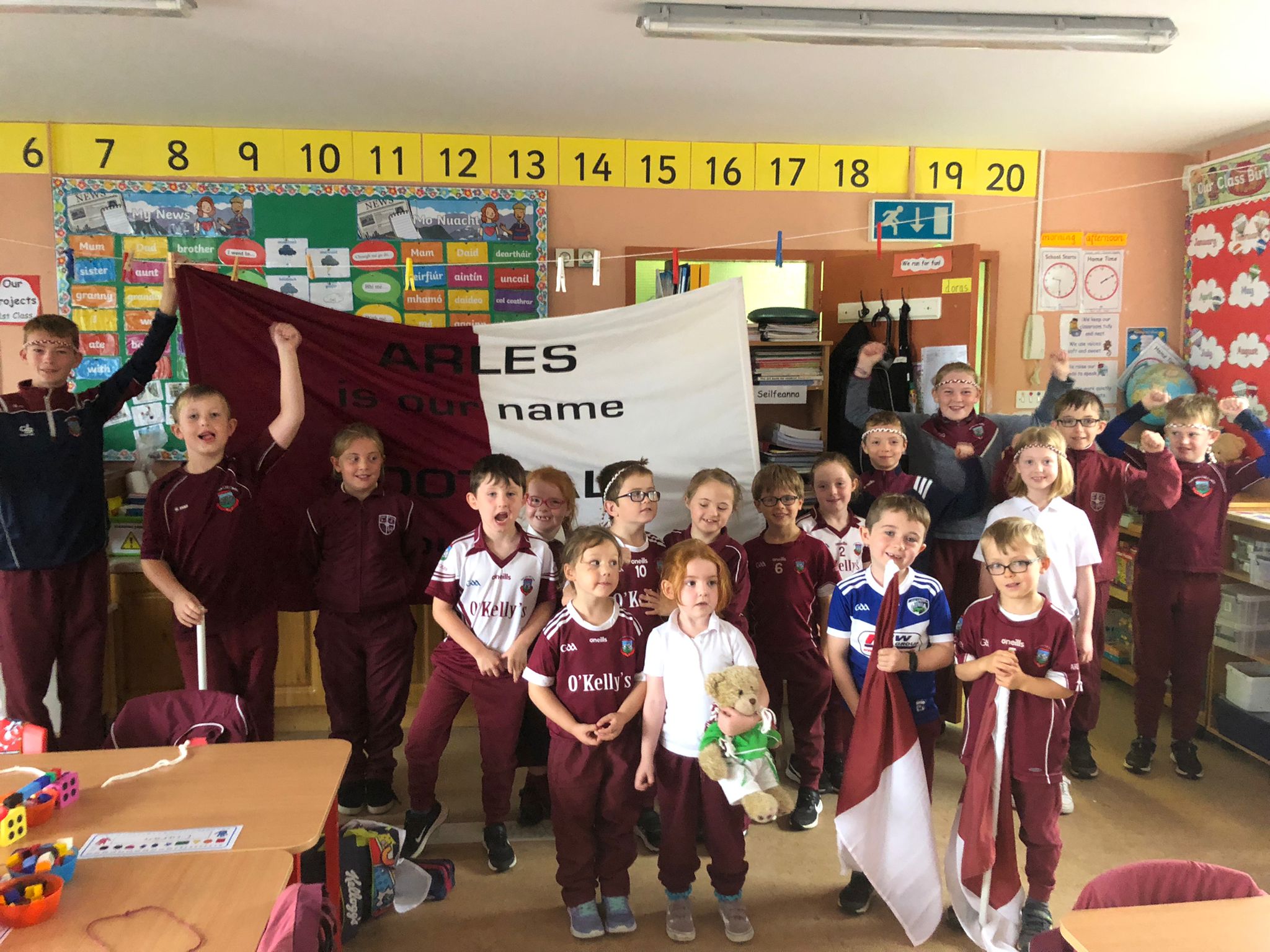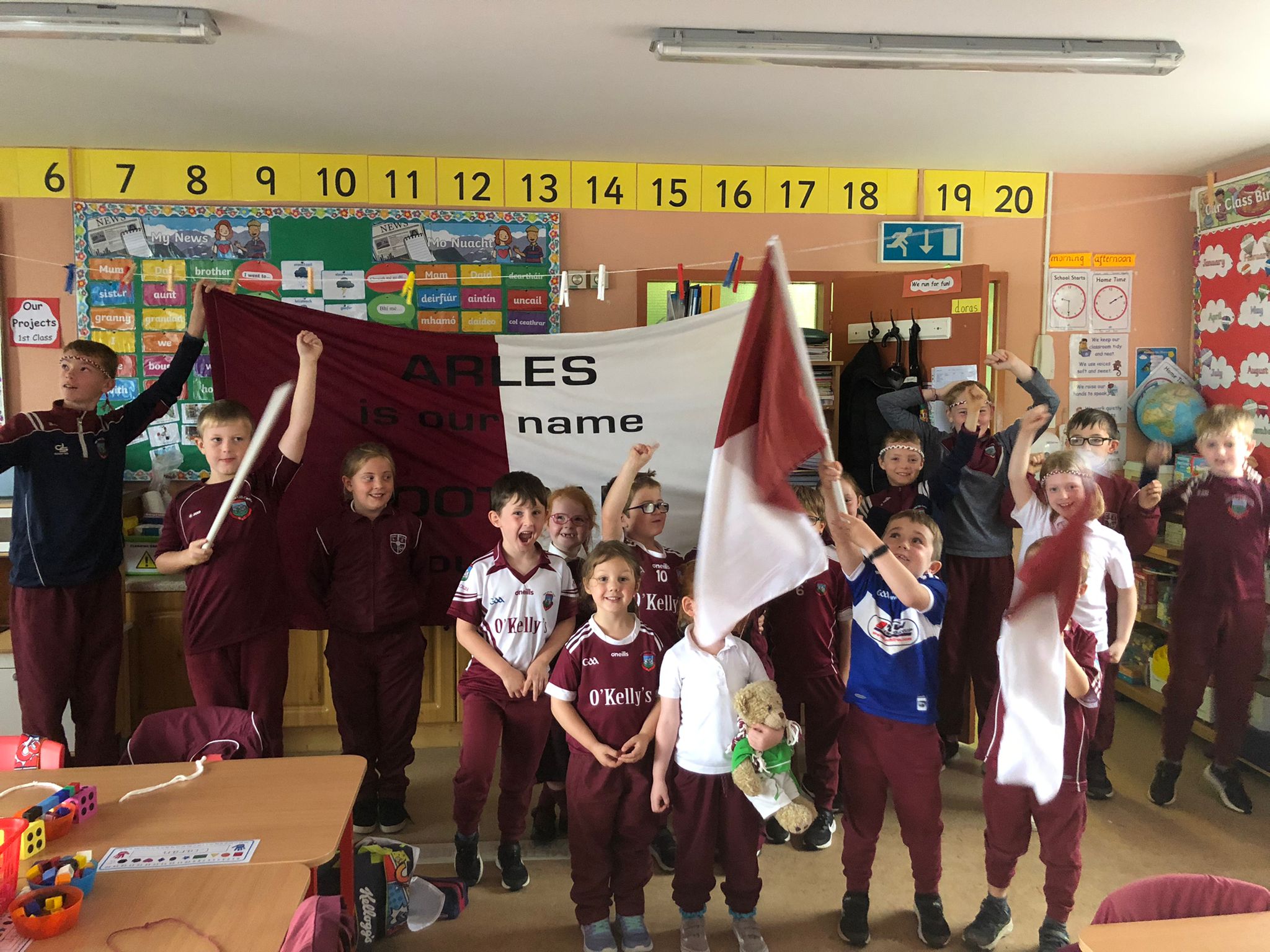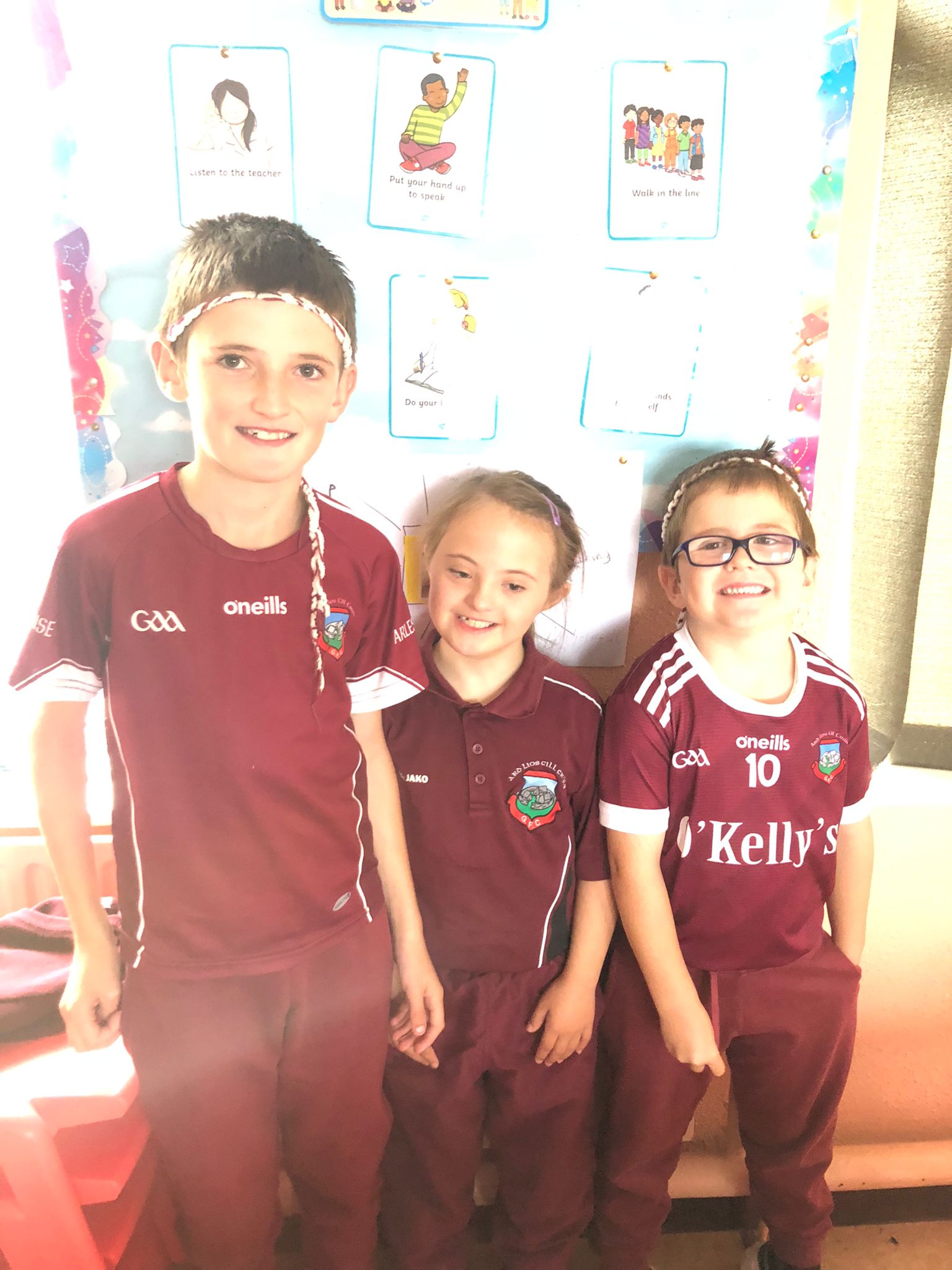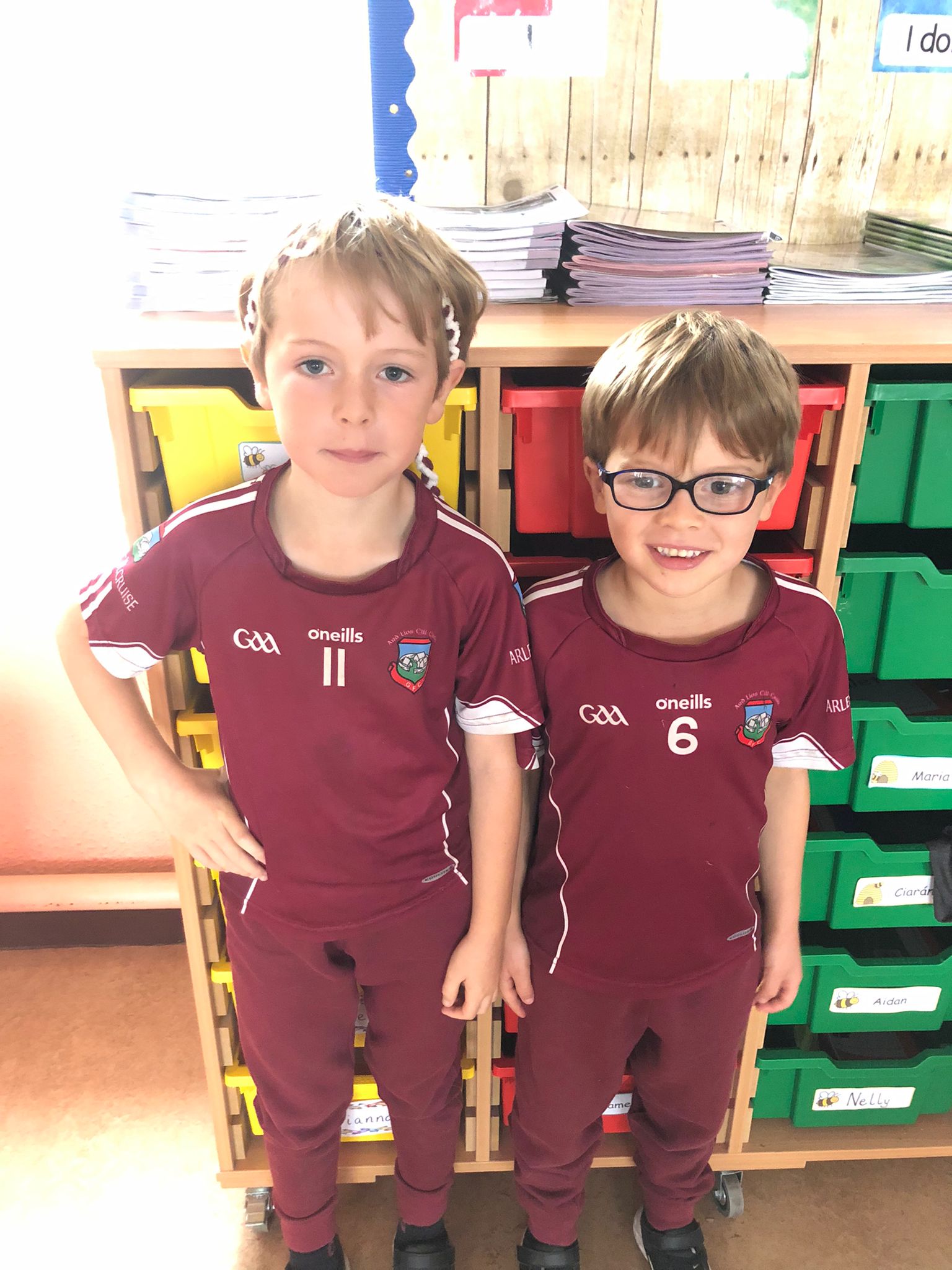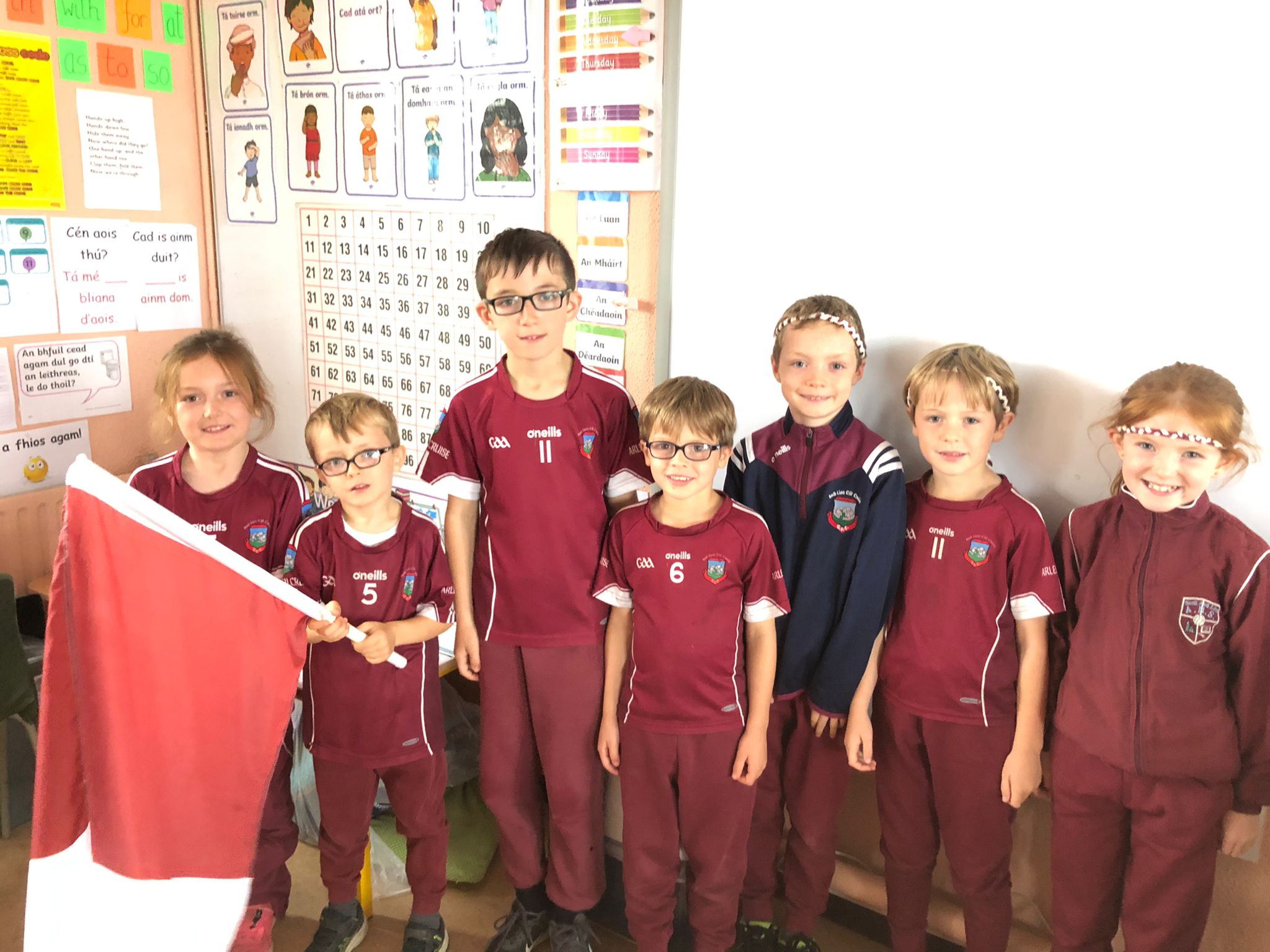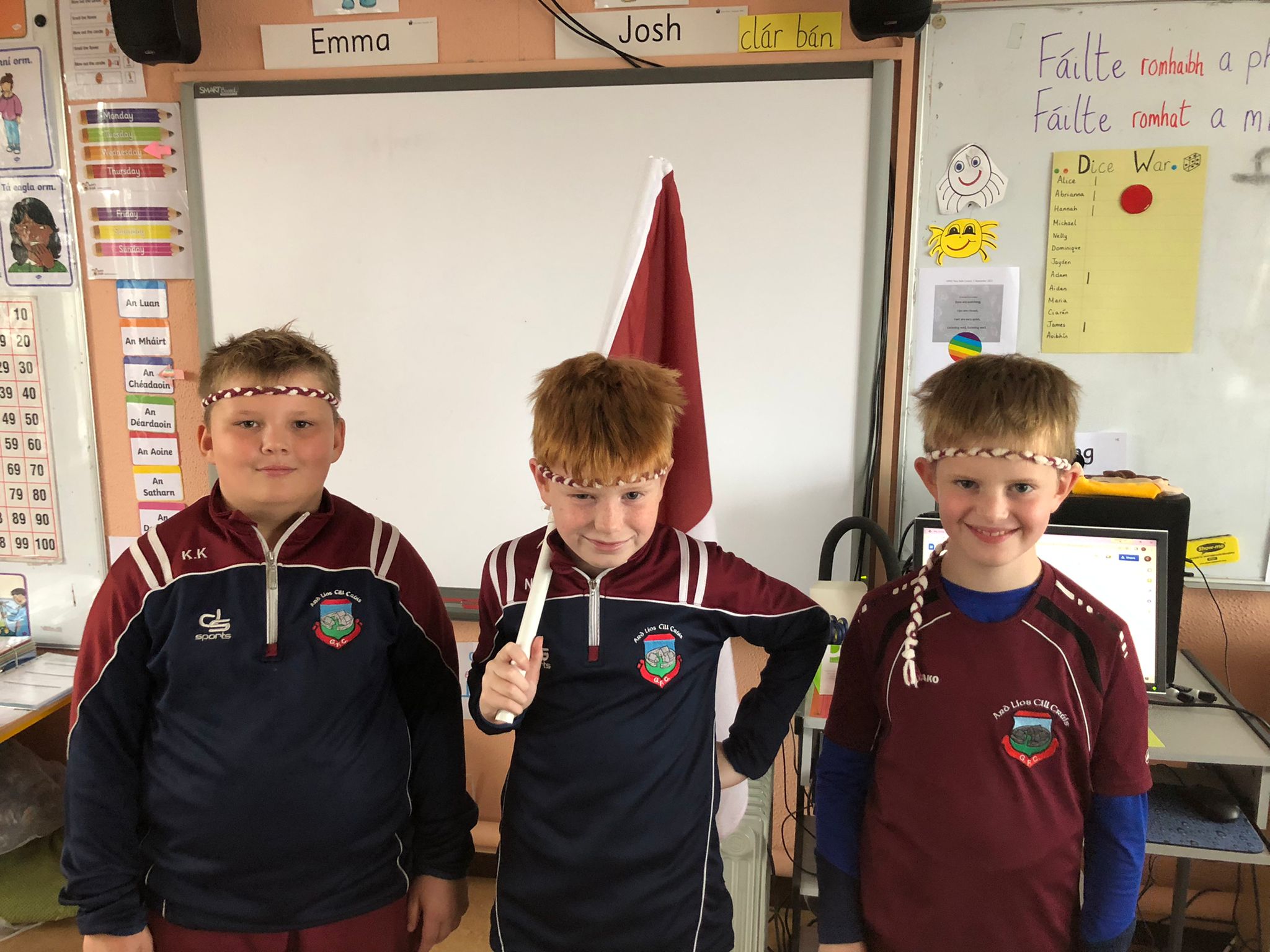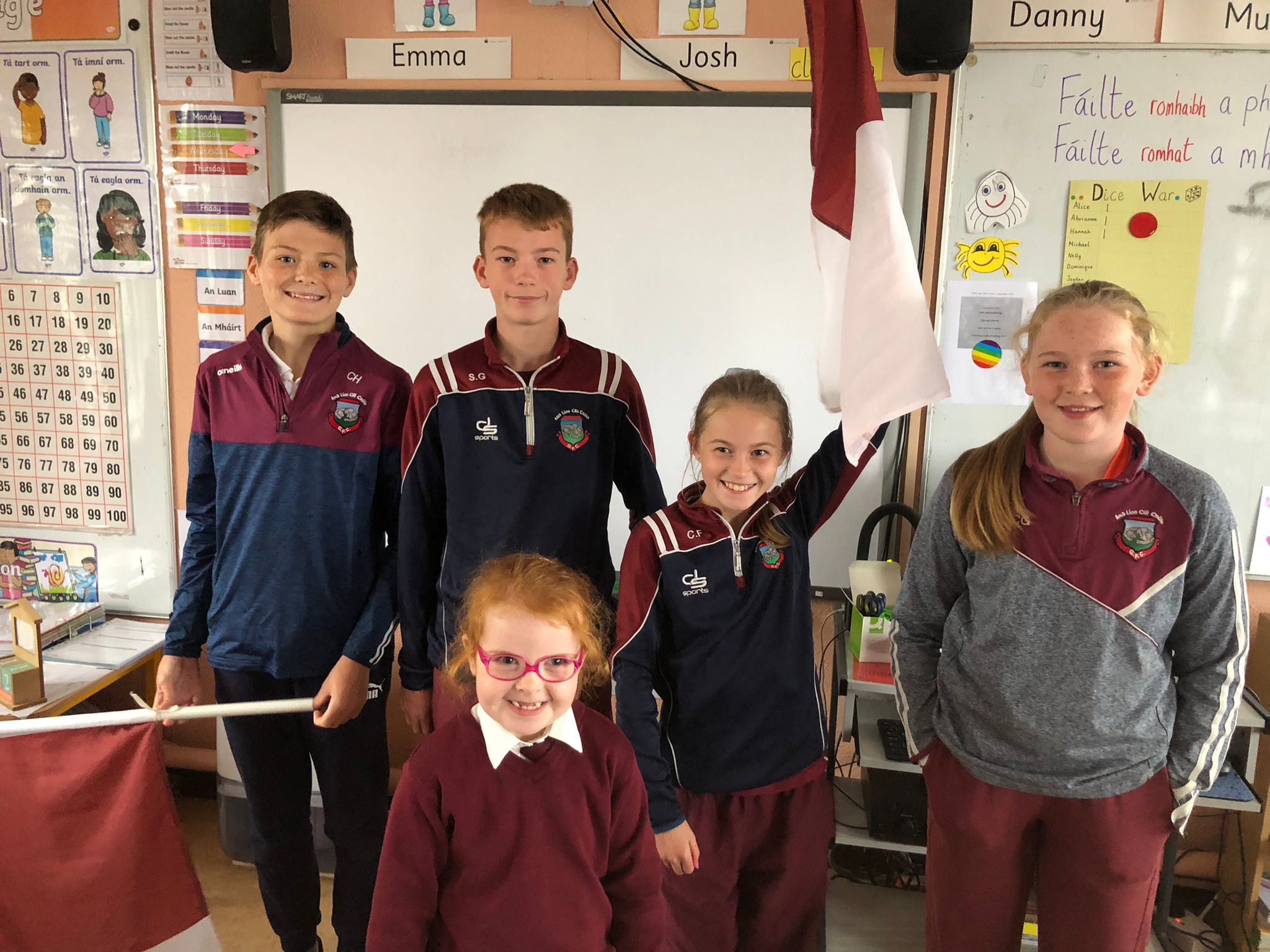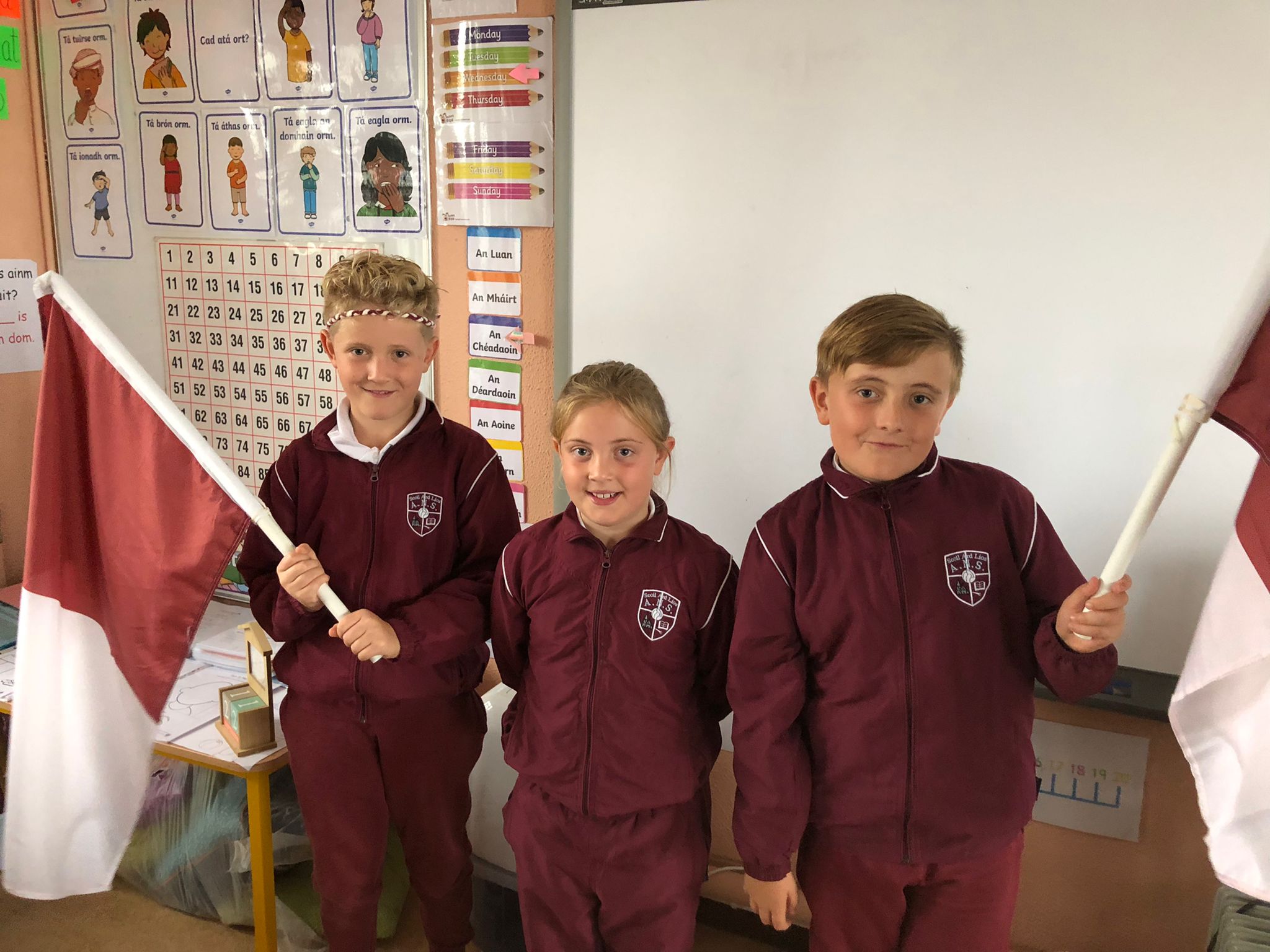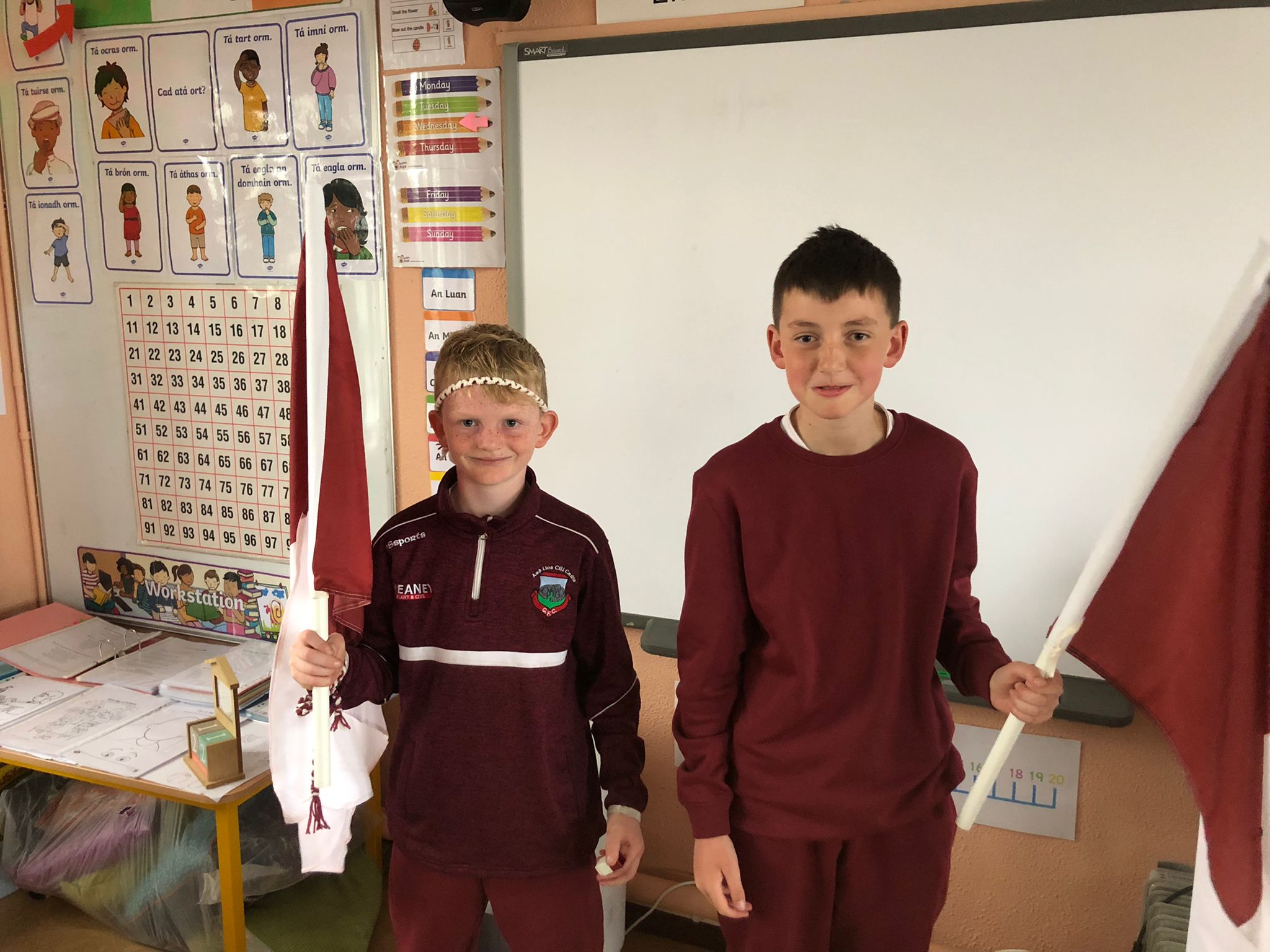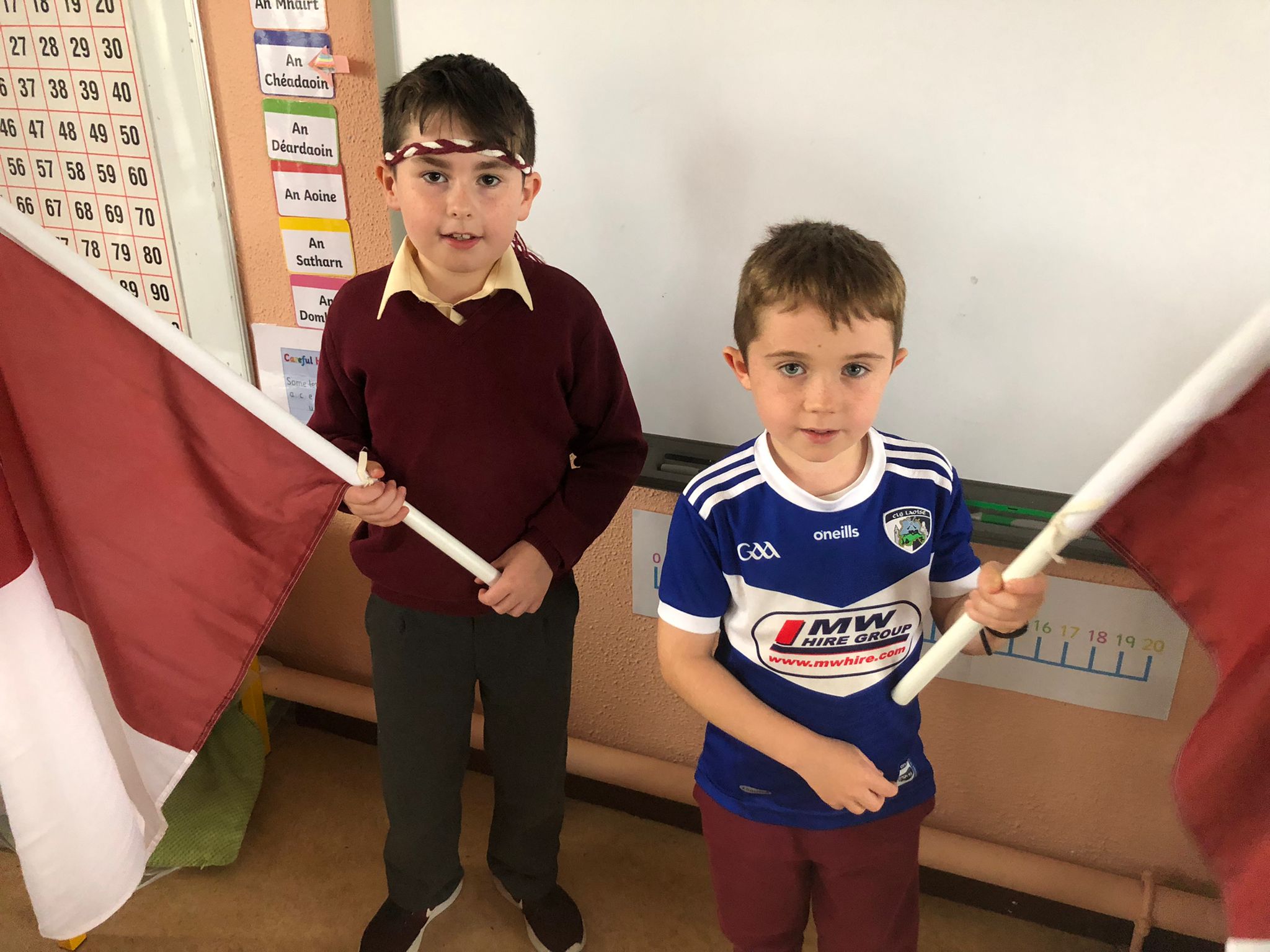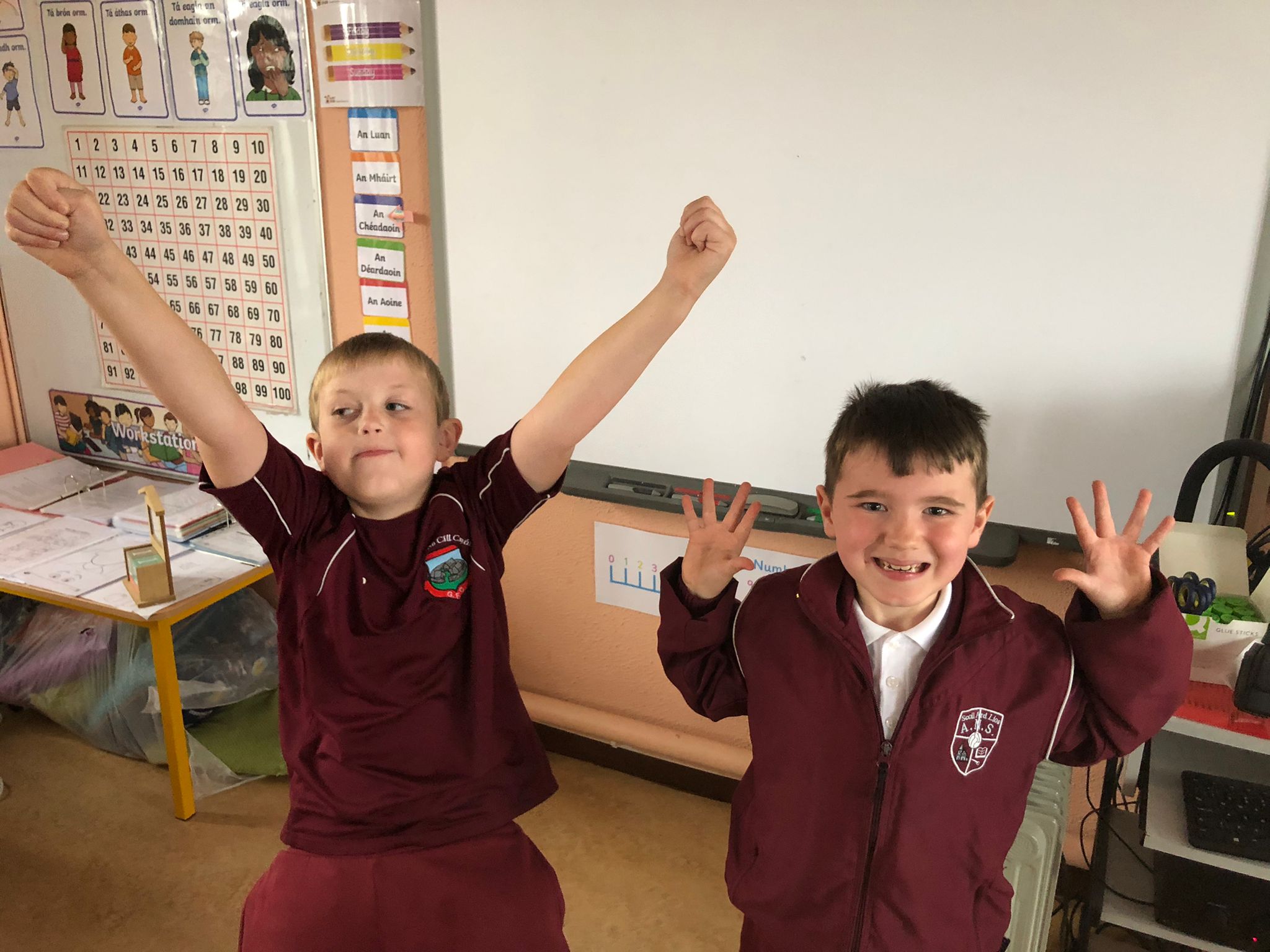 SEE ALSO – In Pictures: Wonderful selection of images from Day 1 of the Ploughing