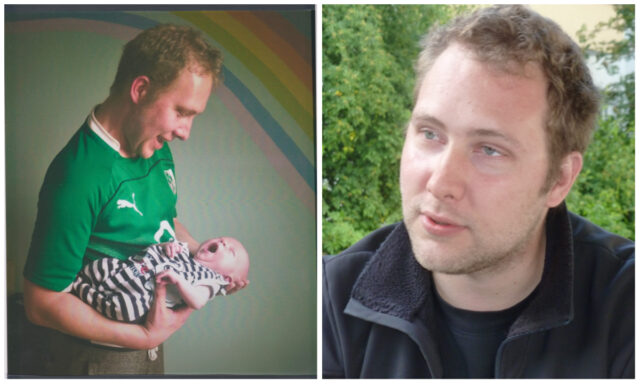 A Laois-born mother has spoken of her heartbreak at the shooting dead of her son at his home in Hamburg by German police three years ago.
Katrina Osborn, nee Culliton, is the eldest of seven children who lived in Ballinaclough, outside Timahoe.
Katrina, who attended primary school in Timahoe, and boarded at Castleconnell outside Limerick, her English born husband David whom she met while studying, and their son Aelfric, along with Oisin's widow, Nicole, were all left devastated after the incident which happened just ten days after Oisin, who was an engineer with Airbus, living in Hamburg, became a father.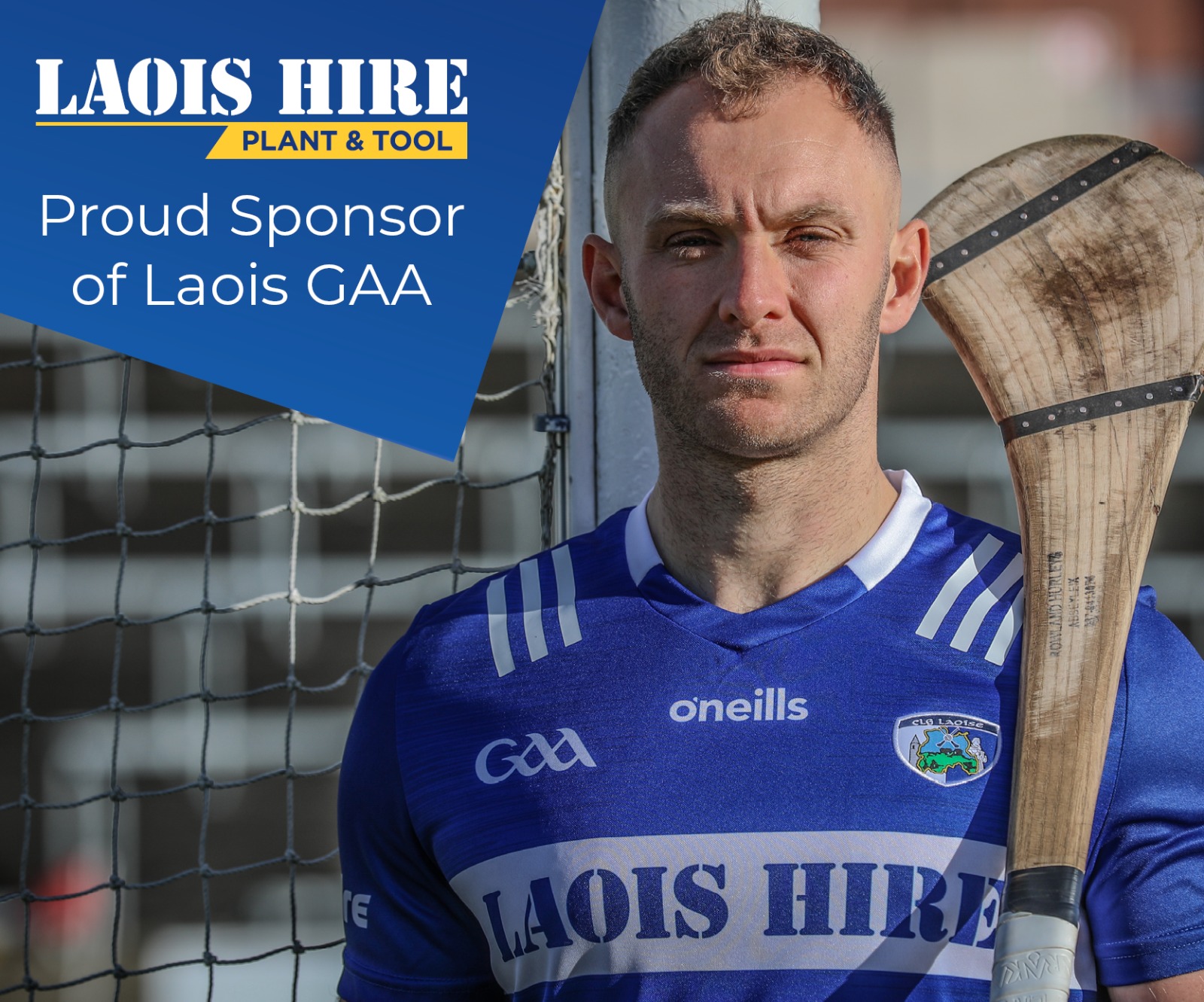 "On the morning of May 22, 2019, I woke up seeing that Oisin brought all kinds of kitchen stuff in the bedroom, closed the mirrors with the blanket and towels, was running around and mumbling something," said Nicole.
"I couldn't realise what was happening, couldn't reach him either. The only thing I got was that we had to stay in the bedroom for our own protection and all those metal things should serve as protection from evil."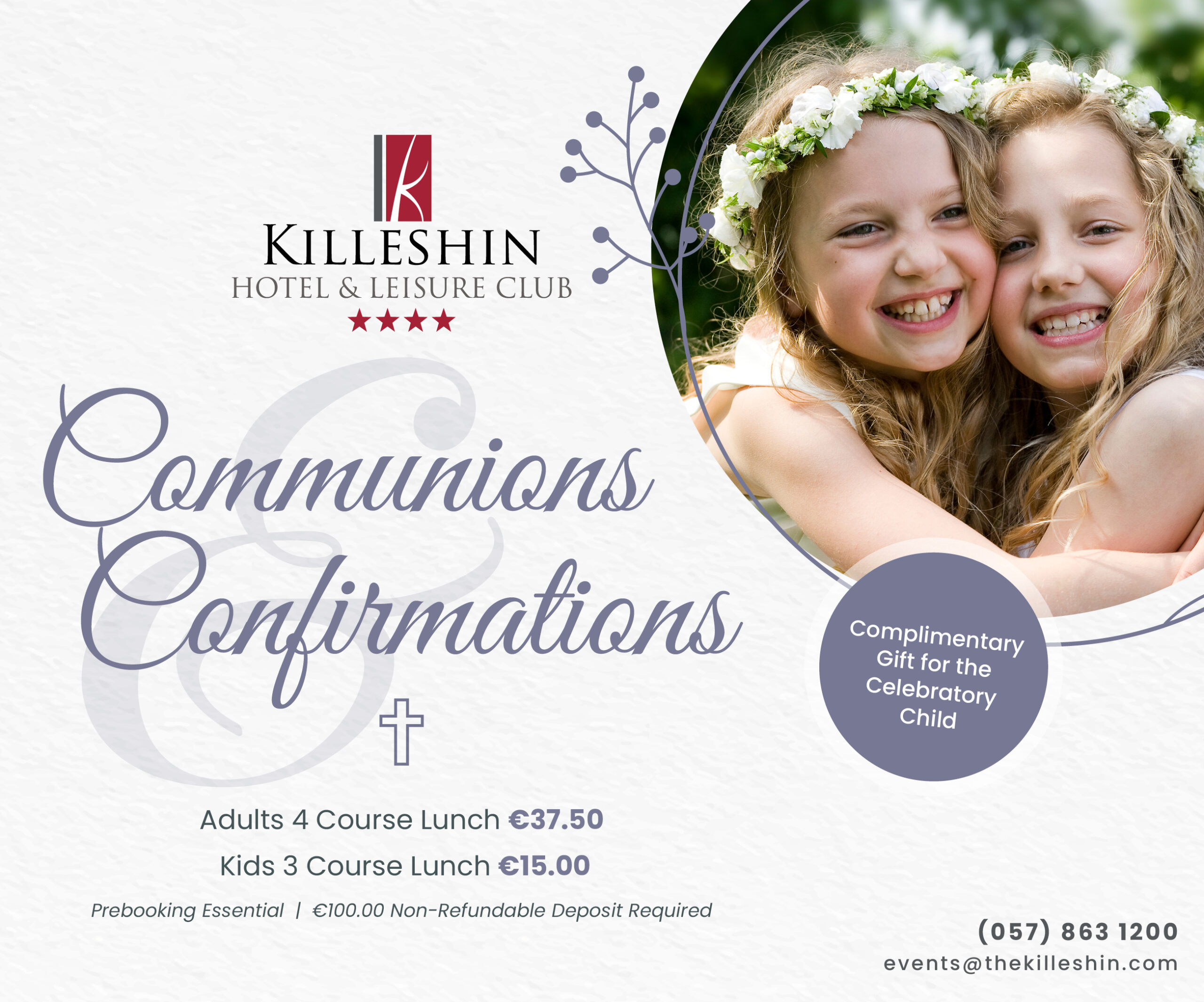 Nicole dialled 112 and the operator put her through to the police. Minutes later, shortly after 10am, it is understood, there were sirens outside.
Officers reportedly said they were confronted by a man on the stairs carrying what appeared to be a knife – a matter under investigation – and opened fire.
According to both Nicole and Katrina, Oisin had never displayed any mental health issues beforehand and had never been violent.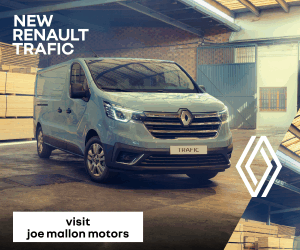 'We were both interested in languages, different cultures and travelling and we hit it off straight away," she said as she recounted how they met through a couch surfing website in 2008.
During the year he died, Oisin had been working hard to get a promotion in Airbus, Nicole said. "Approximately a month before the birth, he sometimes had two interviews a day for a possible new position.
"Approximately a year before he also got a patent on something he was developing for Airbus. He had been constantly talking and thinking of other possible improvements and patents for his work. He got quite passionate about his work. He had always been so.
"Unfortunately, the last interviews didn't go that smoothly and of course he kept on thinking of improvements and possibilities," Nicole recalled.
"I was two weeks late on my due date and during these two weeks we were expecting the beginning of contractions every day, but they didn't start.
"Eventually I was given an appointment to provoke the birth because not having the birth could have been unhealthy for the baby.
"I was given some medicaments to start the process. It wasn't very effective for me, and I ended up having a C-section as my waters broke green. The baby, Martin, was born and got a small cut on his check during the C-Section. Apart from that everything seemed to be fine," Nicole said.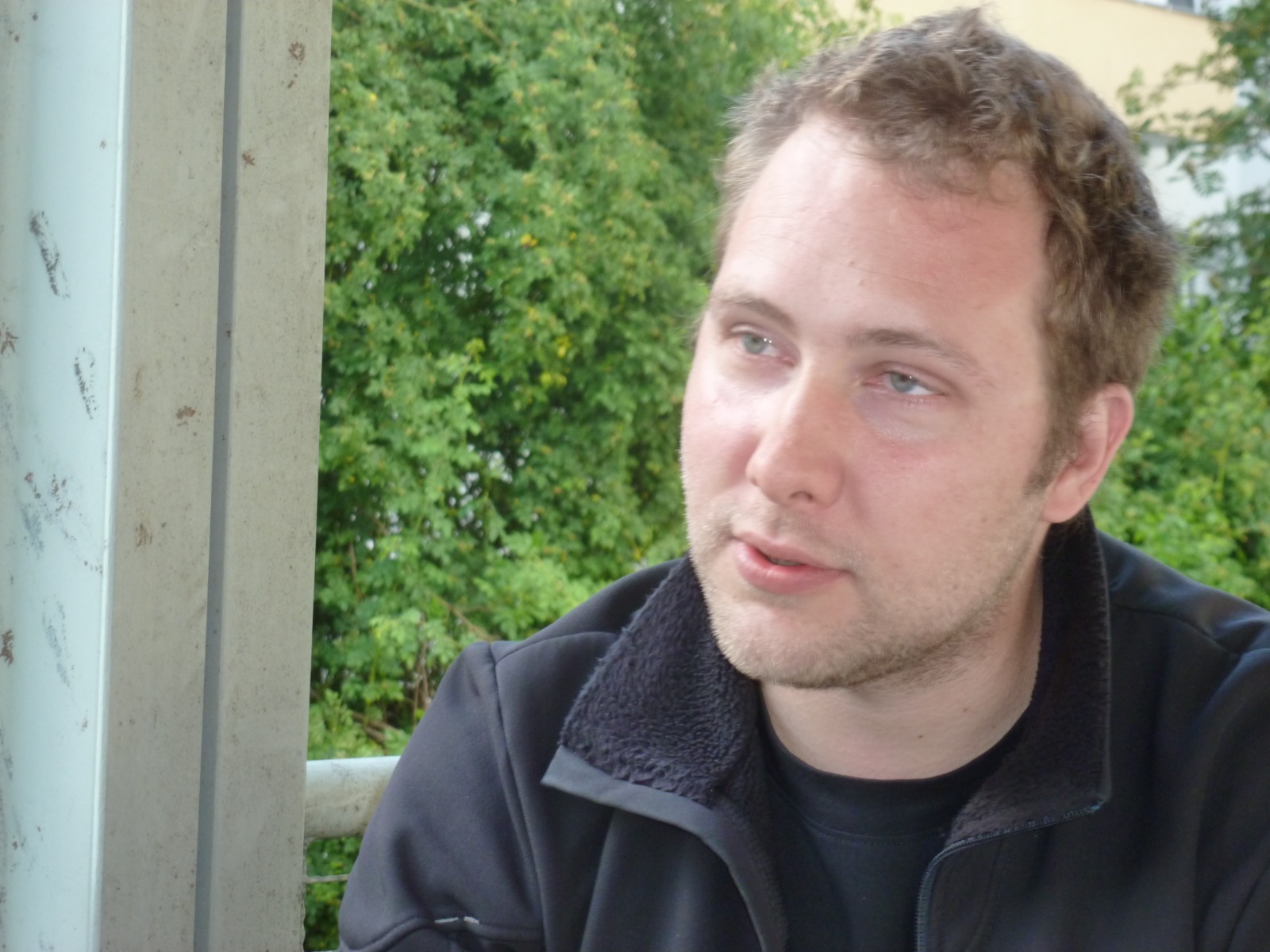 However, he had a difficulty with feeding and a few hours later the doctors found a high percentage of infection and put him into an intensive care station.
"Practically at the same time, Oisin had developed some kind of allergic reaction to a hospital disinfection and got some kind of panic attack.
"Just having had some treatment of my own and having just visited my son in the intensive care, I was informed that I needed to bring an insurance card for my husband as he was in an emergency room in the hospital," said Nicole.
"Oisin looked quite anxious, not his usual self. It took some time until he was examined, and I had to call the doctor a few times before he eventually came.
"As much as I remember, they said everything was fine. Oisin was told to go to his GP and get a prescription for the allergy. He didn't receive any pills or cream to alleviate the allergy at that moment.
"That made him feel quite disappointed and lost. He started developing mistrust. In seven days, I and our son were finally at home. It seemed to be fine. However, Oisin was having a difficulty with sleep. I was also exhausted," Nicole recalled.
The investigation into the incident, Nicole said, has been ongoing for three years.
"A few months ago, I got a report/conclusion from the main State court. As I understood it, the police acted according to applicable law or directive.
"They followed the instruction/protocol. So, I don't doubt their competence in that. However, as a citizen, I doubt the competence of the law itself," said Nicole.
"As far as I see, the emergency services understood that my husband wasn't himself, that he was in an altered state, and I wished for a doctor for him that could calm him down and they followed the existing instruction applicable to the developing situation.
"And I do believe that it wasn't easy for them either. It seems that generally there aren't many steps in between available to deal with difficult situations like this.
"What still concerns me is that a citizen was immediately treated as a criminal with an evil intent, and the current guidance/instruction doesn't seem to provide as many steps to deal with citizens in extraordinary situations.
"It seems to me that there is no difference in the law between criminals or people who are behaving strangely or finding themselves in an altered state or emotionally deprived for whatever reason and there is no other way to deal with them as to follow the most brutal way," Nicole said.
"Society itself isn't prepared for people in these kinds of situations either. We don't talk about it and we don't know how to handle these people and these people don't realise what is happening to them.
"Society expects us to work hard, work hard with our head, for instance. And when this head has a glitch or misbehaves what services are out there to help?
"How and to whom can we report correctly and clearly if our dear one seems to behave abnormal? Are these services prepared to treat this person as a human being, citizen, taxpayer and actually help him or her? What are the possible preventive actions and diagnostics?
"How can we distinguish a troubled citizen from a criminal? Who should instruct the city services about the existence of these kind of people or situations and how to deal with them?
"My husband isn't the first case, when it came to a brutal end with a non-criminal. And in practically all cases, the police acted according to the existing instruction.
"Do we want to live with that instruction further? As a citizen, I do not wish this type of situation to be repeated.
"And I'm currently thinking more in the direction of how to prevent such situations or reduce the pressure from both sides – 'victim' and rescuer – by improving instructions on how to deal with similar situations, also instructing citizens on how to handle the situation properly explained in case similar emergencies arise.
"But I'm not sure what that path might look like. Maybe a public discussion on that topic might be a start.," Nicole said.
Oisin's mother, Katrina who did European Studies including French and German at University of Limerick and moved to England after meeting David, then going on to work in Germany, Spain, Oman and near Toulouse in France where they are still based, is working to raise funds in a bid to get answers as to why he died in such a manner.
"Oisin was born in Spain but did most of his schooling in France and the final Erasmus phase in Dresden, Germany. He did his engineering studies at a prestigious engineering school – Grande Ecole – in Metz in the north of France," she recalled.
"As he had done part of his primary schooling in Spain, he spoke Spanish, then he had French for his secondary stage and he studied German and Russian during his higher education. As he had English through us, his parents, he was quite fluent in five languages," Katrina said.
"We were concerned about Oisin as we spoke on the phone just two days before the event and he spoke about not having been sleeping and about how the clinic had treated them with indifference when care and medication were needed," Katrina said.
Her contention is that the police broke into the house in an aggressive way, which aggravated Oisin's state of mind. "Instead of defusing the situation by standing back and calming the victim, they came up the stairs and shot him six times in his body.
"We were informed by an unfamiliar person – a colleague of Oisin's – who happened to be at the house, about his death.
"The police failed to inform us or the embassies – Oisin held dual citizenship, Irish/British. David was so shocked that he tried to contact the Hamburg police for confirmation but it was the Red Cross that announced that it was true.
"We then travelled to Hamburg to find that we were interrogated by the Hamburg police before the funeral took place.
"We were not allowed to take the ashes out of the country so it was agreed they would be poured into the Baltic Sea," said Katrina.
"We are aware that this kind of shooting victims of severe anxiety attacks occurs relatively frequently in Germany," she contended.
"We have tried to make contact with the family of a similar case in Bremen. I've been in touch with the local newspaper that reported the event but haven't yet been sent the contact details.
"Already this year there have been three similar cases, two recently: one in Dortmund and one in Leipzig. We have yet to be in touch with the families but we hope to make contact with them," Katrina said.
"We waited three years for the results of the Hamburg prosecutor's investigation," said the Laois native.
"It confirms our view that the police failed to follow standard procedures, having already known the state of mind of the victim," she claimed.
"We hope our case will now be taken to the Court of Appeal. Taking the German police on is a mammoth task as there is no answerability built into the state institutions," she alleged.
"Our lawyer is finalising his statement for the court of appeals and we will take it as far as we can," says Katrina who lives with David 100 kms south of Toulouse.
"Our second son, Aelfric, has a lpartner and two children, who we see for family gatherings," said Katrina as she struggles to come to terms with the fact that Oisin who had so much to look forward to, was so brutally gunned down.
Elvis Jochmann, the Osborn family's lawyer told LaoisToday that he has appealed the termination of the investigation against the police officers.
"Now the Attorney General has to decide whether the termination was lawfully correct or whether the investigation has to be reopened."
Nicole's lawyer has also issued an appeal. "However, we both doubt the outcome as again, instruction has been followed.
"I would still wish to claim for the protection of honor and dignity for my husband. He wasn't a criminal."
Donations to the Oisin Osborn fund can be made on: https://www.gofundme.com/f/justice-for-oisin-help-with-lawyers-fees
SEE ALSO – Osborne the hero as Portlarlington keep quest for three in a row on track by edging out Portlaoise