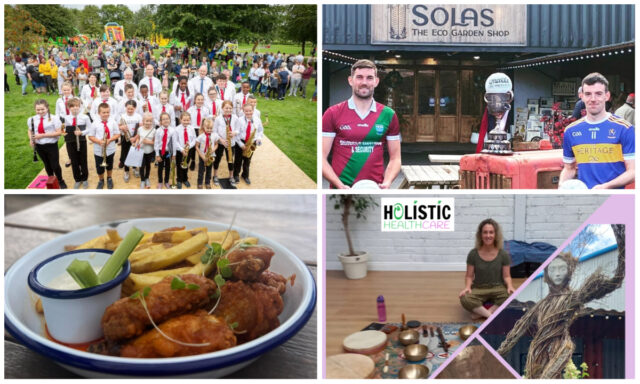 Last weekend saw two hugely successful markets – with the monthly Sunday Craft Market at SOLAS now consistently drawing great numbers of stall holders and customers.
Numbers were of course boosted by all the recent media coverage from the RTE Budget broadcast live from SOLAS and the front-page coverage on the Farmer's Journal did hurt either.
Another great first for SOLAS is that this week it catered for 140 Transition Year students from Nass CBS to attend what seemed to be a really well received 3 hour course on (a) a business case study of SOLAS, (b) picking and packing online orders for the www.thegardenshop.ie and finally (c) hands on experience of making Pizzas and coffee along with how to recycle.
David Maher of SOLAS said: "This is really a sector we want to concentrate on as it really plays to our strengths as it is great destination venue and covers the topics that we are passionate about – Food, the Environment and getting young people excited about business and entrepreneurship.
"Over the next three weeks, we are producing a catalogue of 12 different courses which we have designed with TY students in mind and hope to post them over 120 Secondary schools mainly in the Leinster region."
SOLAS News & Events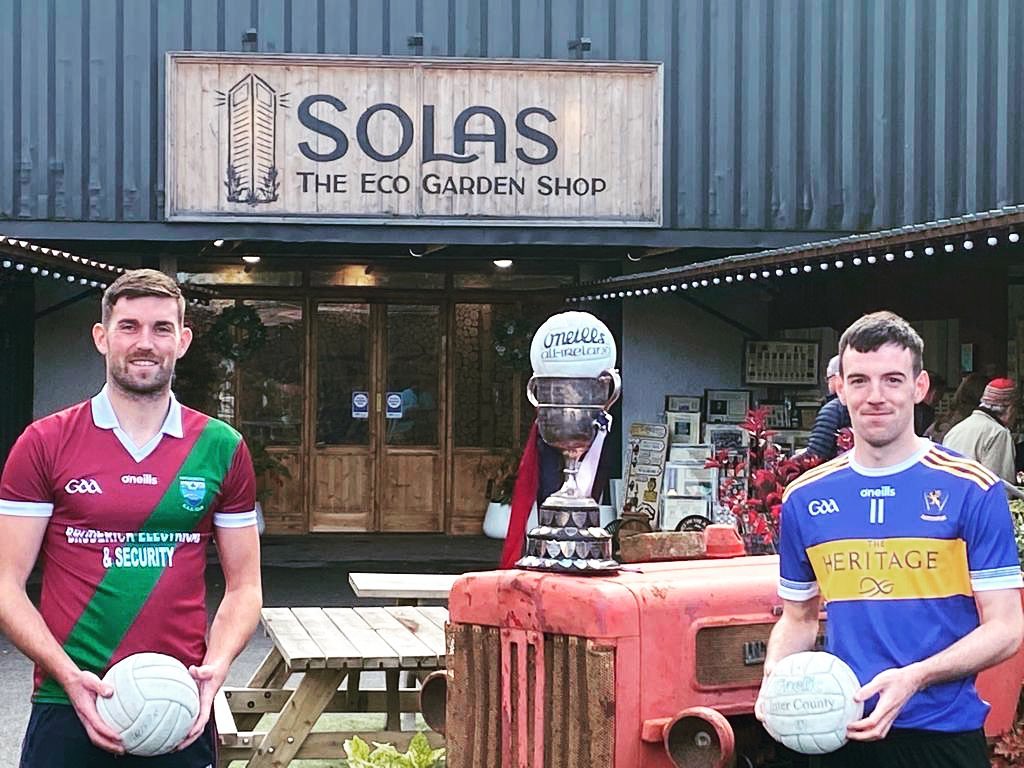 SOLAS Food
Special for weekend
Louisianan chicken wings with celery and blur cheese dip
Spicy chicken and chorizo pasta with garlic bread
Progress on construction of the new indoor heated 'Cosy Café @ SOLAS' is a pace – the café will effectively be built in terms of walls (used to be a side walls and roof of a 40ft refrigerated food container), décor etc for this weekend.
The plan then is to install the coffee machine and oven etc the following week in time for a grand opening on the Saturday 15 October.
David Maher of SOLAS said: "This is going to be such a fantastic warm, comfortable and trendy meeting point."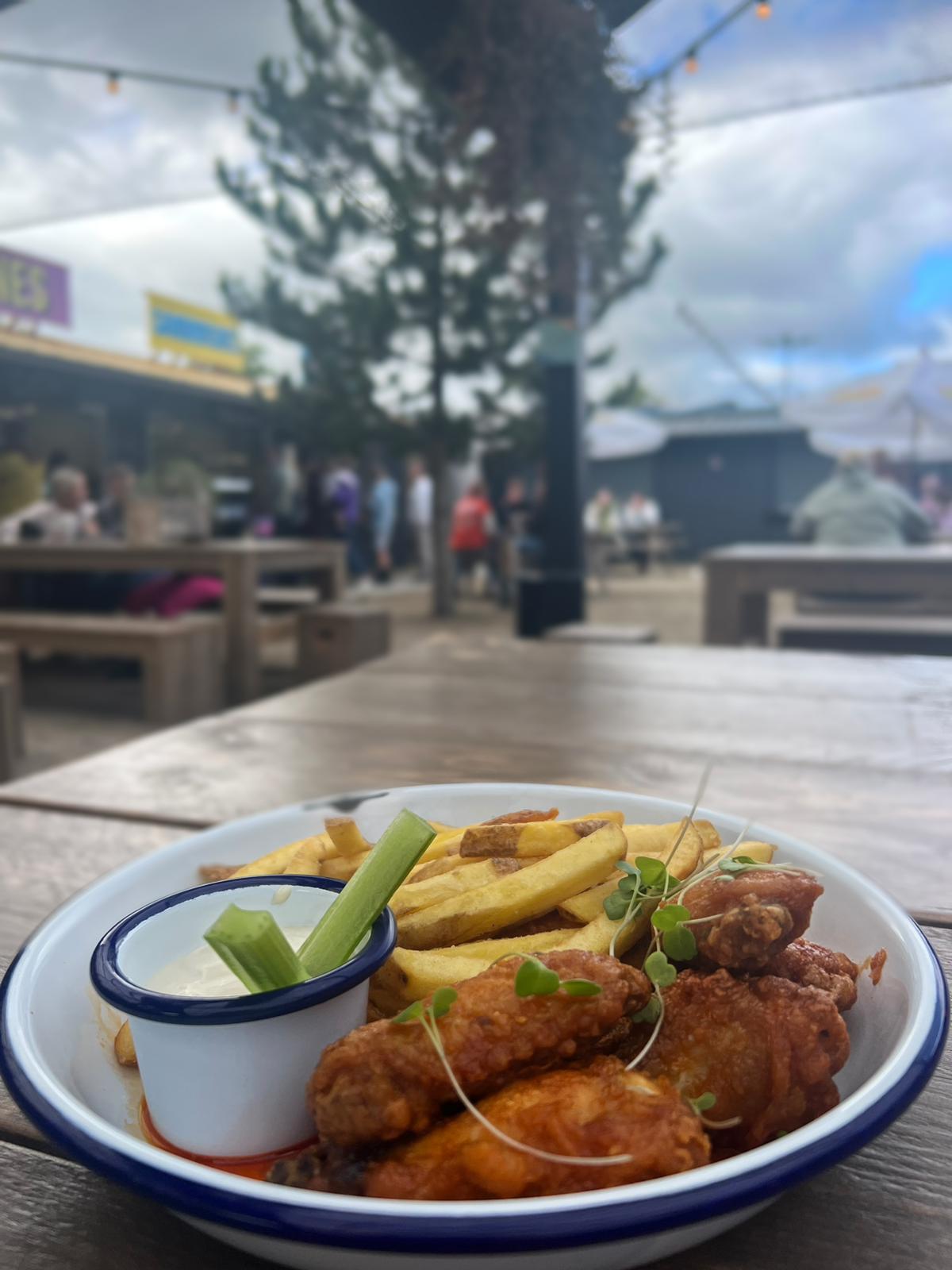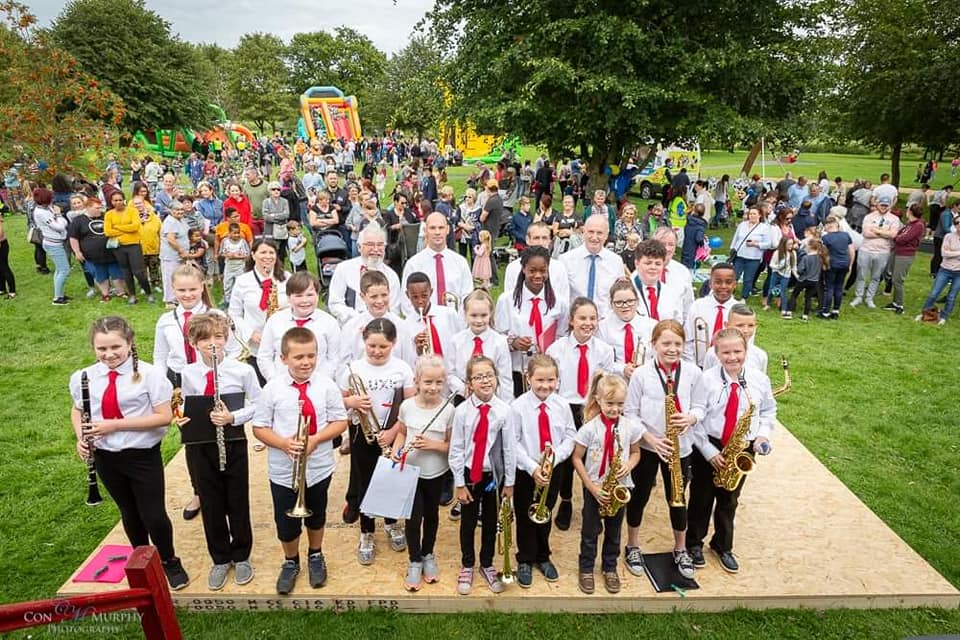 Saturday's Farmers' Market
This Saturday 8st October 10am-2pm will see a very full market with a wonderful range of bakery, fresh meat, fish and organic beef.  As ever the focus of the market is on fresh, local and organic.
The featured Food stall this week is our 'Four Crosses Cheese' who will be @ SOLAS with a double stall containing over 25 different cheeses, including the best of Irish (Old Irish Creamery cheese, German (including Cambozola), Spanish (goat cheese & goats' cheese with honey), Mexican (Mexican cheese) and French. Positioned right next to Crean's Artisan Bread stall – a magic combination.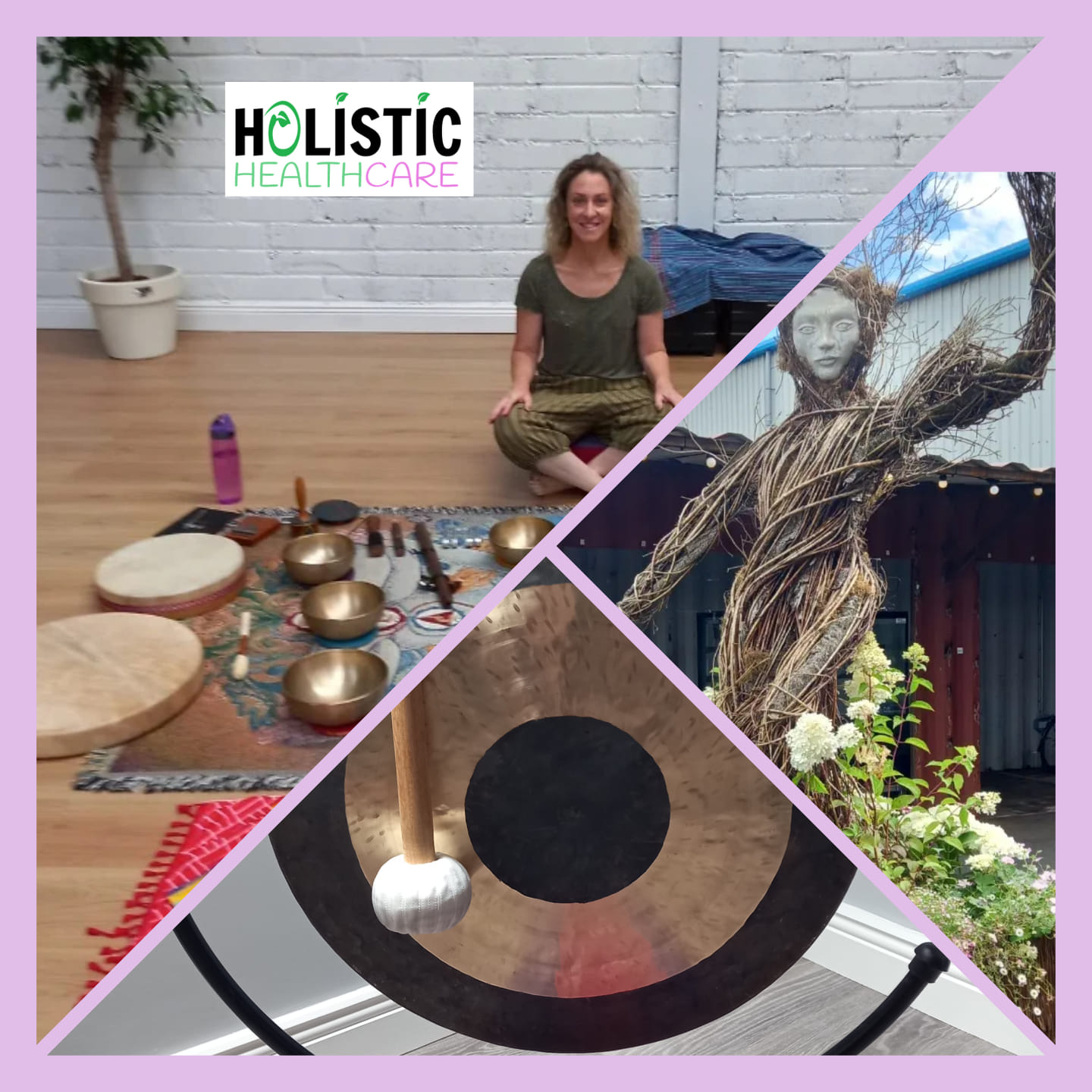 SOLAS – Plants
Our 'Plant of the Week', this week are Berry Plants. These decorative trees and shrubs give colour and beauty all year through. Flowering in spring, beautiful green leaves in the summer and berries in the autumn and winter.  Perfect food for birds throughout the colder months.
Cotoneaster hybridus 'Pendulus'
Cotoneaster 'Coral Beauty'
Malus 'Golden Hornet'
Malus 'Red Sentinel '
Sorbus vilmorinii
Sorbus aucuparia
For advice on this and other gardening matters our team of horticulturists are on hand 7-days a week.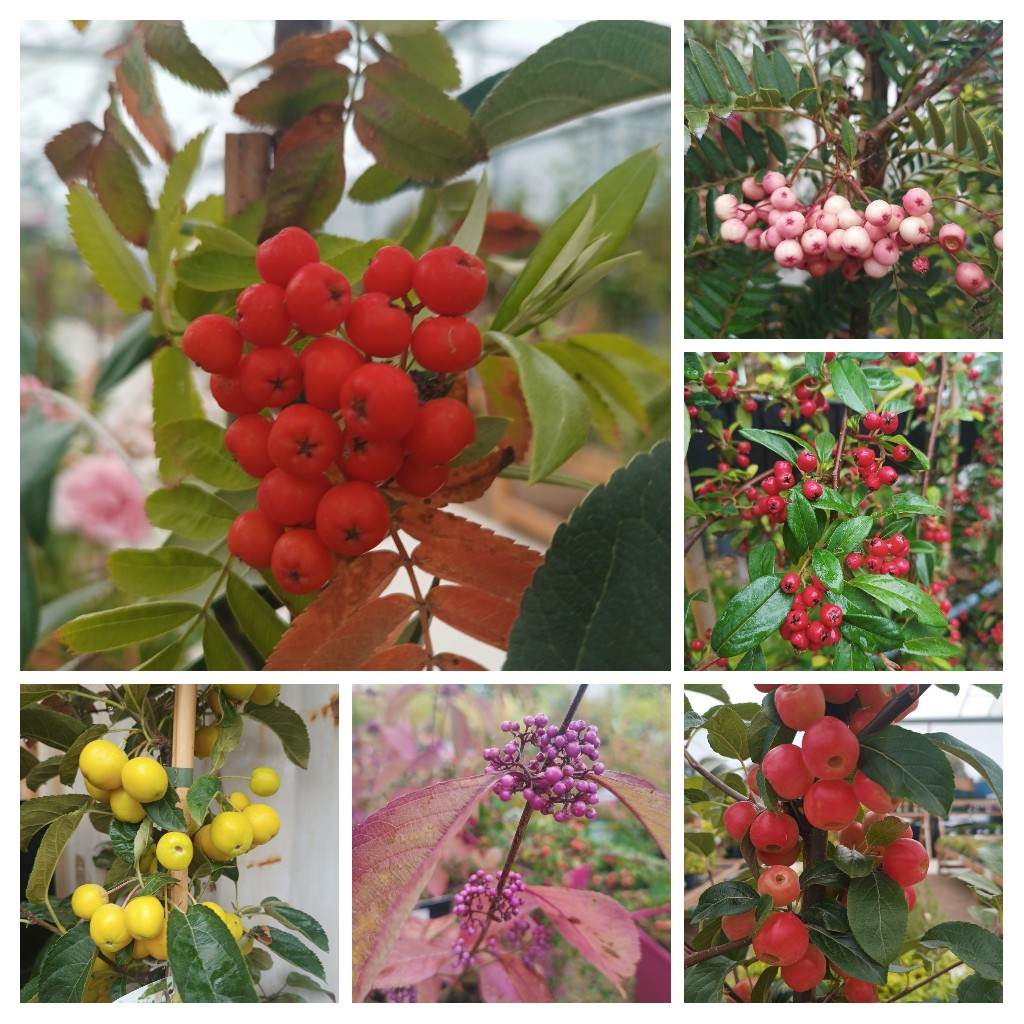 SOLAS – Shop
The product of the week in the shop is our '3 in 1 Leaf Rake' by (Kent & Stowe®). This rake is very much 'in season' as autumn is here and the leaves are falling from the trees. This rake sturdy design (and 10-year warranty) makes it ideal for raking up weeds, stones, bark chippings & more
Extra Wide for Large Areas
Detachable Head for Clearing Around Tighter Spots
Effortless Leaf Pick Up with Detachable Leaf Grabber
Available instore or online https://www.thegardenshop.ie/rake-for-leaves/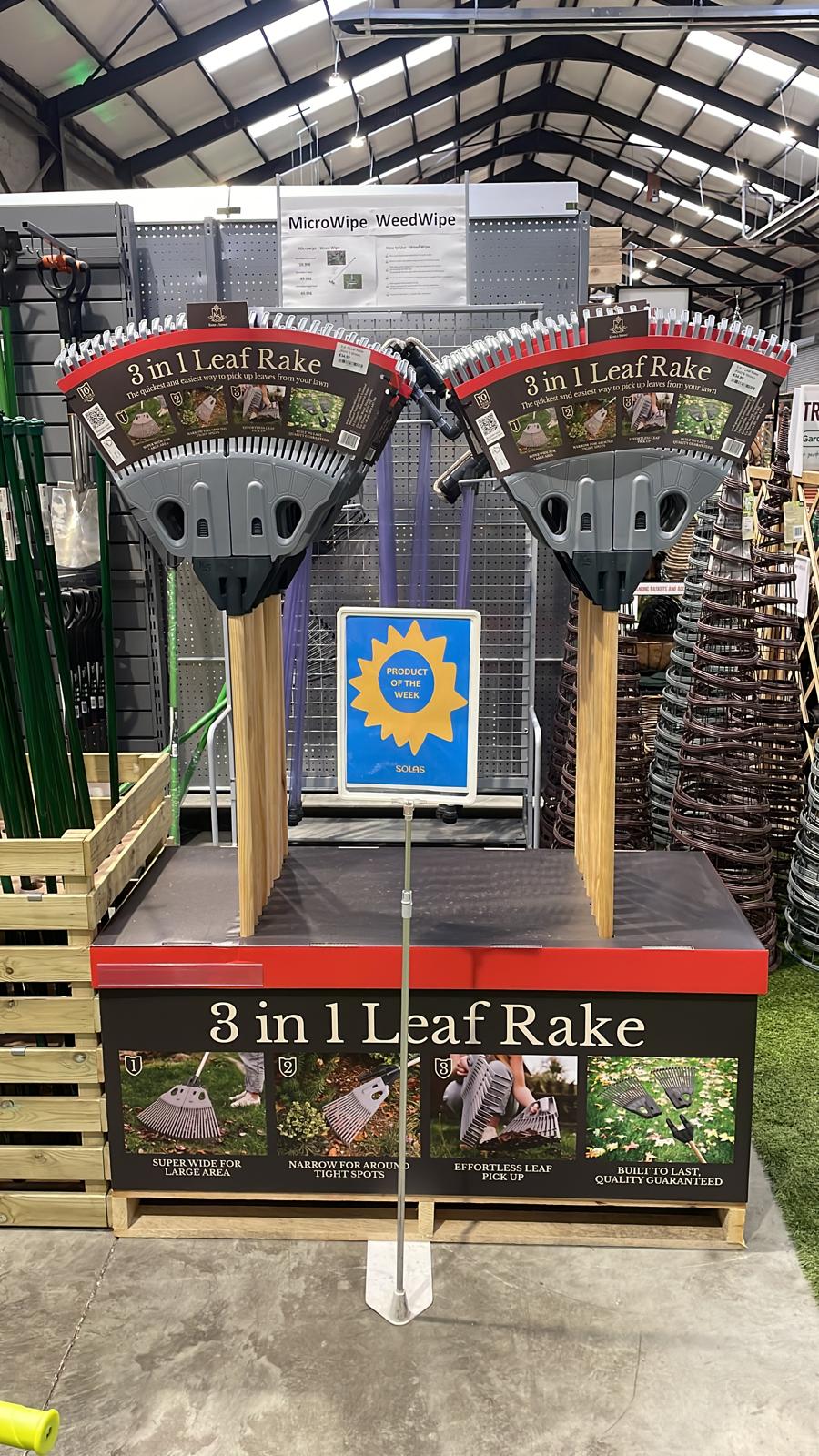 SOLAS Weather
The weather forecast for the next weekend is OK – it is to dry, sunny at times and moderate temperatures.
But note at SOLAS is designed as an all-weather events location with covered farmers' market and a food court with heating and a retractable roof.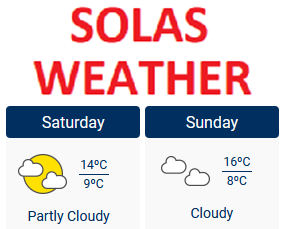 SEE ALSO – Portlaoise student receives prestigious Naughton scholarship for outstanding Leaving Cert results