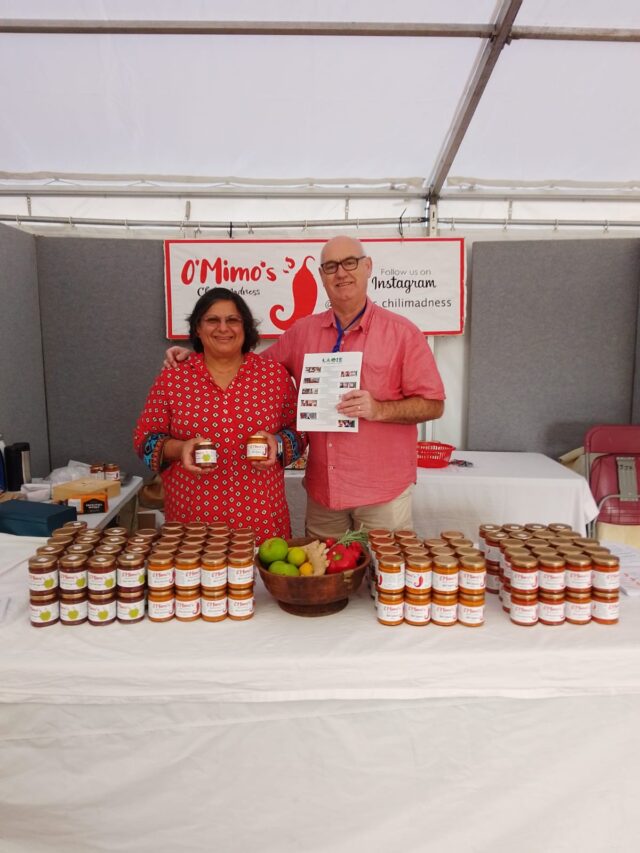 A Portarlington-based couple is perking up palates with a range of hot sauces under the O'Mimo's Chilli Madness brand.
Seamus and Mimo O'Flynn of the Good Globe Pantry have travelled widely and are tempting the tastebuds of Irish people with their three hot sauces, all with the same spices but different pepper combinations, to vary the heat.
"We also make an apple chilli sage jam and are in product development for a chilli, garlic and onion crunch," said Mimo whose heritage is South Asian.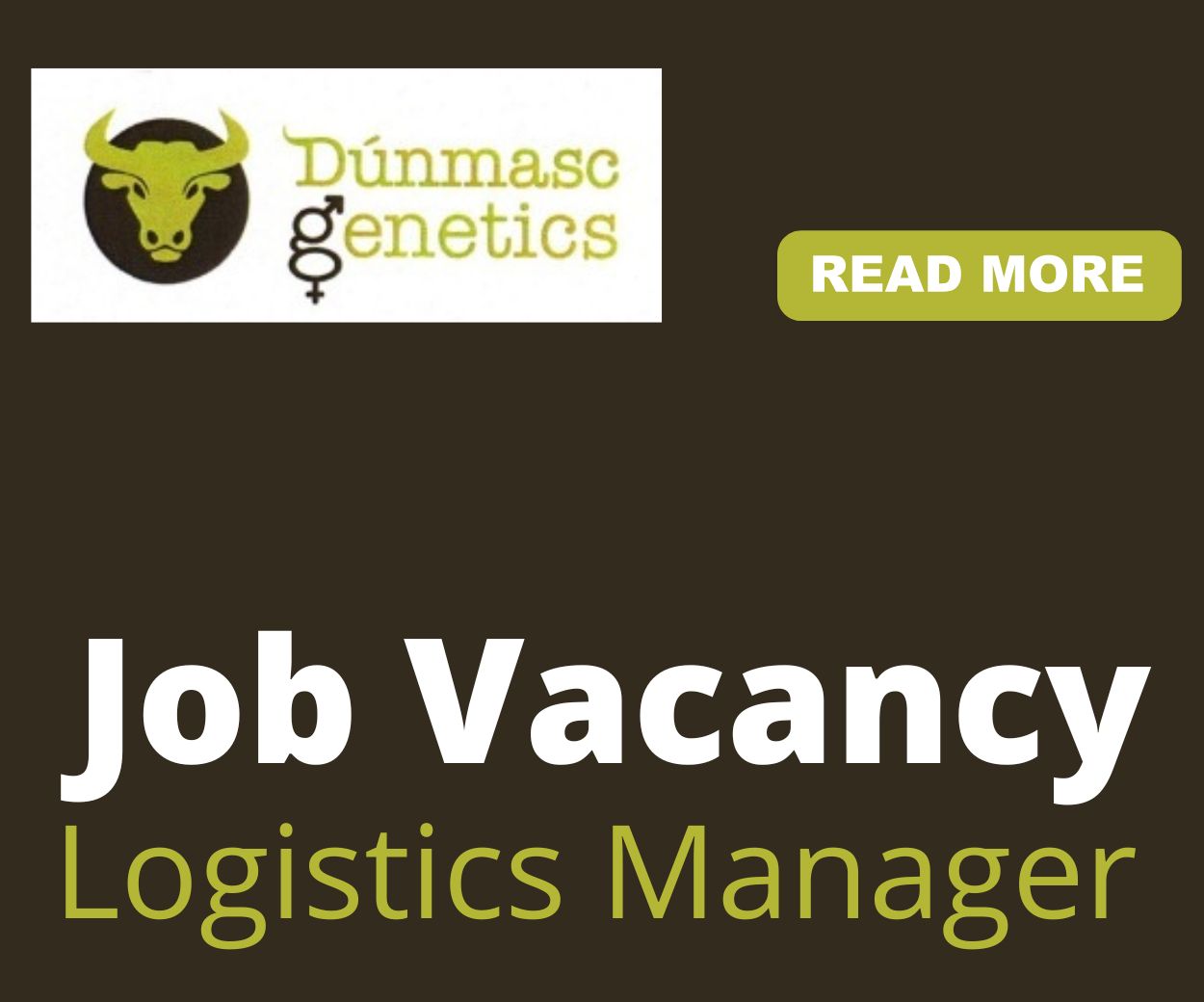 "I am American and am hoping to become an Irish citizen soon. I have been a big chilli afficionado since a very young age. I would have chilli eating competitions with my dad growing up, and then with friends."
Seamus, a native of Mallow, Co Cork, is a retired engineer who worked on an international posting. Mimo was in the club and restaurant business.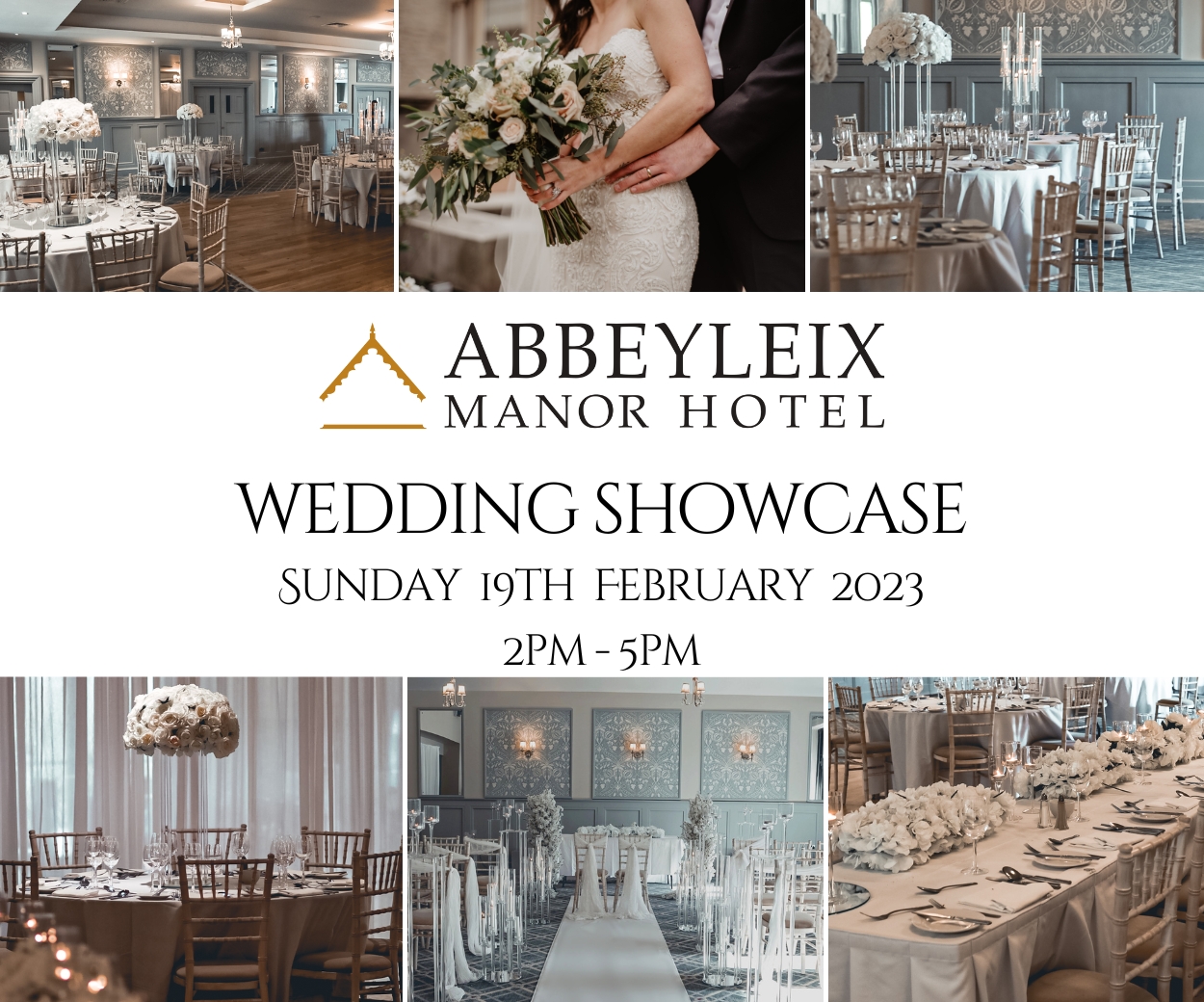 They have lived and worked all over the world including: Pakistan, Malaysia, Indonesia, Ghana, Spain, Austria, Turkey and The Philippines.
With a love of cooking and gardening, Seamus and Mimo got their food venture off the ground on March 1, 2020, just before the Covid-19 lockdown, working from a HSE approved commercial kitchen at their home.
Despite the challenges that Covid brought, along with supply chain issues because of Brexit and an increase in the price of pepper due to the drought and fires in Spain and Portugal, they have been growing the business.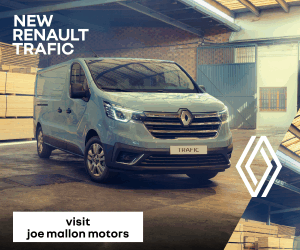 "We have found that the Irish palate is very willing to be adventurous and to try our products.
"Initially we thought our target age group would be 18 to 50-year-olds but we were pleasantly surprised that all age groups are interested in our products," Mimo said. 
"Our chilli sauces are primarily fresh chillies. Because the chilli oils have nothing to mix with, when the taster samples the sauces, they taste the spices and then the chilli oils release.
"It is hot yet flavourful initially in a non-hot way.
"The apple chilli sage jam is made with fresh Irish Bramley apples and sage from our garden and fresh hot chillies. The flavour combination is unique and is our biggest seller," said Mimo.
Seamus and Mimo were kept very busy at their stand at the Laois Ploughing Championships, as part of Laois County Council's marquee, along with other Laois Taste producers.
"Our first sale was to a 10-year-old. We have had a six-year-old try our products and like them," Mimo said.
O'Mimo's is part of the Food Academy brand at Super Valu and hopes to grow organically in the next two years. "We are very local to Laois and Kildare right now but hope to be expanding more and more in the coming year," Mimo said.
They are happily settled in Laois. "We bought a house in Portarlington in January, 2010 because, at the time, Seamus was working in Dublin and we wanted to be in a rural area.
"We chose Portarlington because it has excellent train links to Dublin, being a junction station.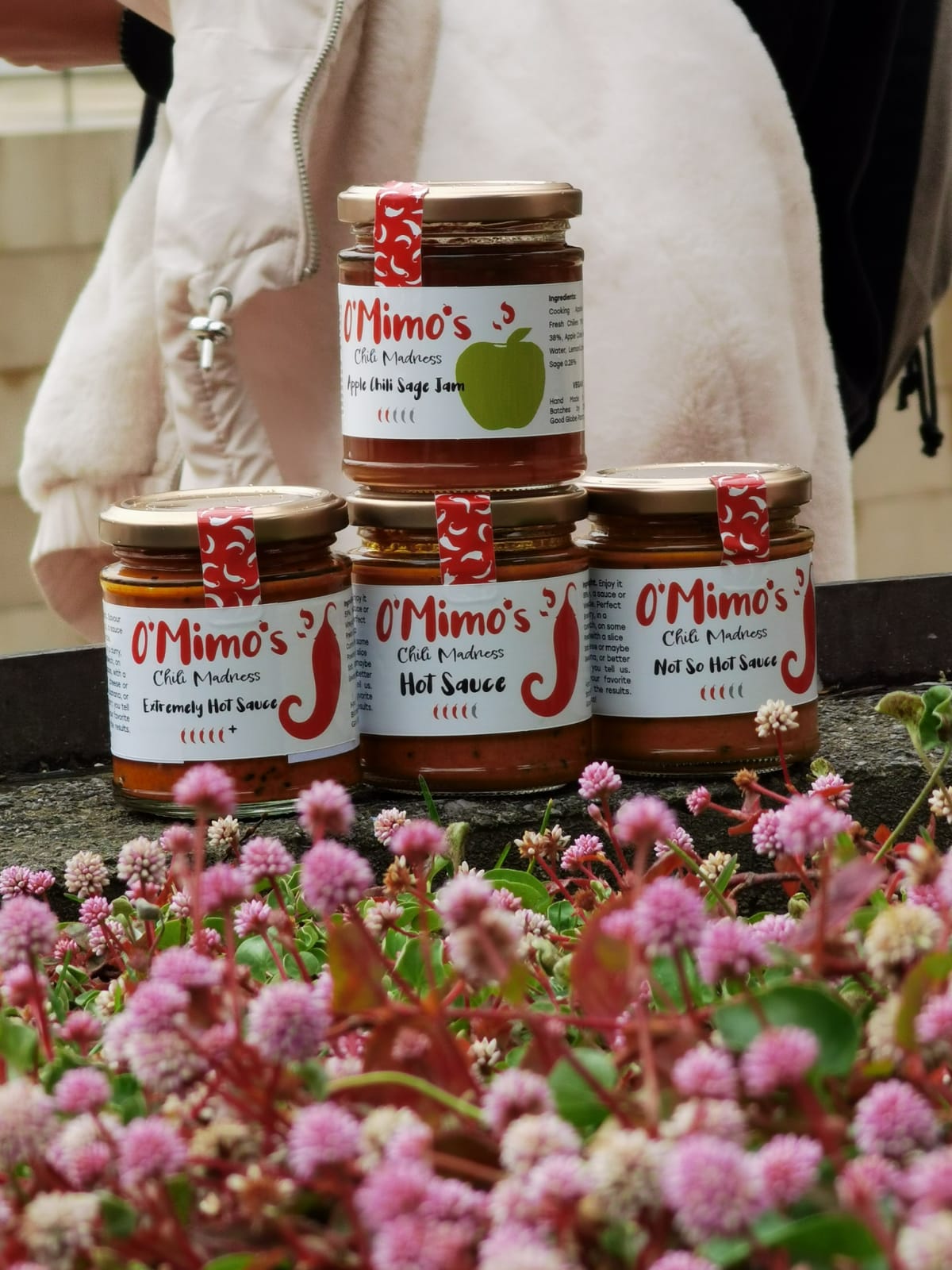 "The close proximity to the M7 and all in all very good infrastructure also played a part in our decision making.  I am an avid swimmer and the leisure centre in town is a big bonus," said Mimo.
"We enjoy living in Laois and have lots of natural amenities at our doorstep in addition to places like Heywood Gardens, Emo Court and Derryounce," she said.
"We have found an incredible amount of support through Laois Taste, Laois County Council, Laois Chamber of Commerce and the Local Enterprise Office.  
"Our local shops have also been very generous with their support. 
"Al's Fish Shop has one wall dedicated to local producers and it was the first store to carry our product. Since then we have had a lot of local support and now hope to be expanding further afield."
"Earlier this year we were at Shine 2022, Buds and Blossoms and the Scarecrow Festival in Durrow. Last month we were at Electric Picnic with Laois Taste and showcased our hot sauces and the apple chilli sage jam in the picnic box and in the picnic bag."
They will be at Savour, Kilkenny, over the bank holiday weekend and at the Ballymaloe Christmas Craft Fair in November.
O'Mimo's Chilli Madness is available at: Al's Fish Shop, Solas Eco Garden Centre, Portarlington; Village Coffee, Ballybrittas; Grape & Bean, Portlaoise and Abbeyleix; Portlaoise Farmers' Market on Fridays; Gee's Farm Shop and Woodlands Farm Shop, Ballacolla and Firecastle, Kildare.
SEE ALSO – Grave concern expressed at recent IDA figures which show Laois 'bottom of the table' for jobs