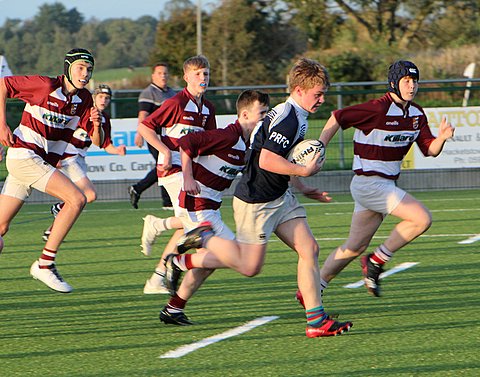 Tullow RFC 7 Portlaoise RFC 33
Leinster Rugby U-15 League 
On a perfect Saturday evening for rugby in Tullow, Portlaoise U-15s continued their fine start to the league season with another win that demonstrates the quality and depth of their squad.
After an even start to the contest where both teams tested each other out, Portlaoise began to exert their influence with some great tackling and rucking by the forwards, with the excellent Joey McGuinness, Bill Rigney, Mark Ging and Cormac Drea laying down the markers early on.
It wasn't all about the forwards though and after a brilliant try saving tackle by outside centre Daniel Whelan and full-back Eoghan Kennedy, Portlaoise won back the ball.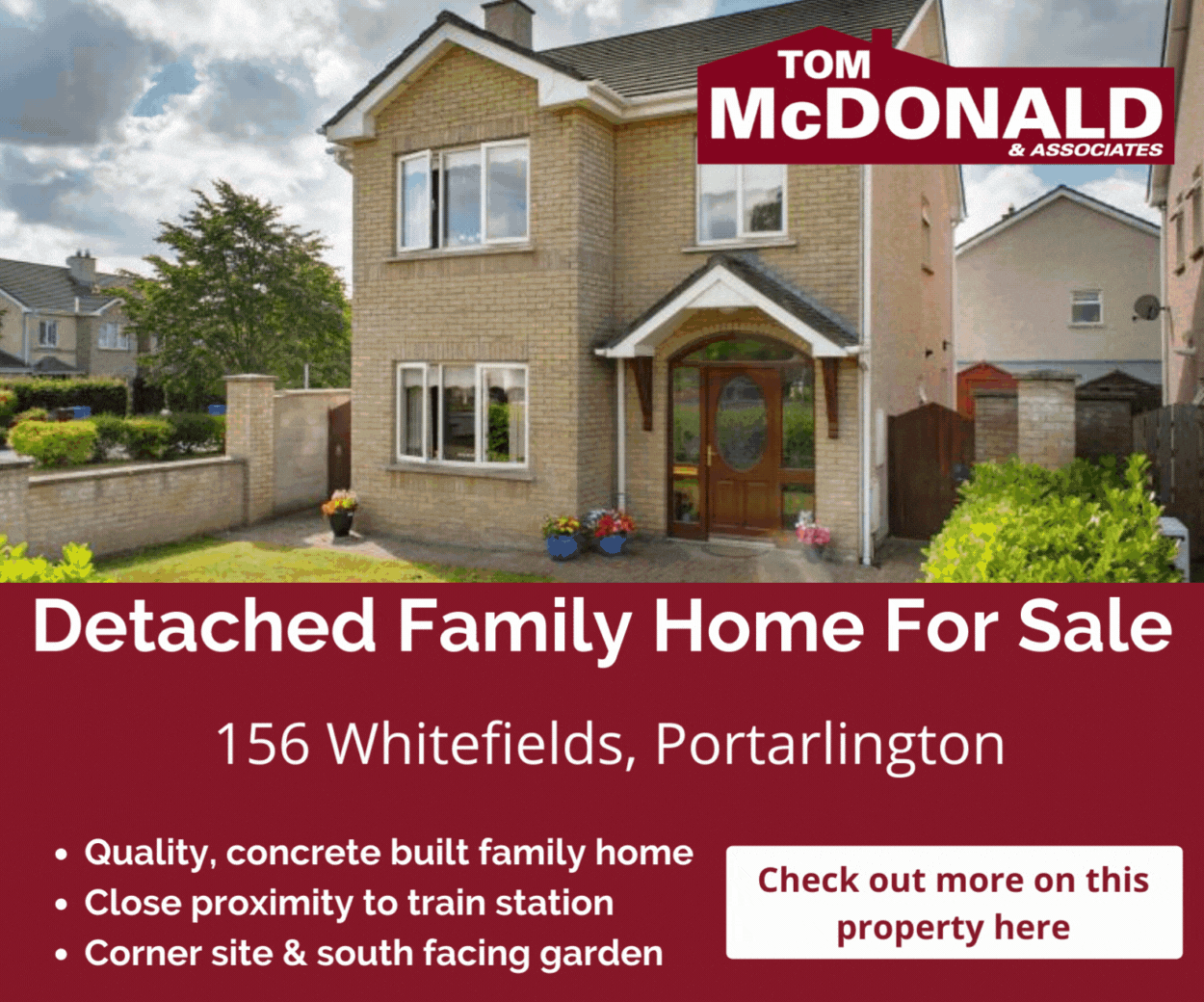 After a few phases of play, Portlaoise executed a lineout move starting with a Conor Deegan throw in that was won by Mark Ging.
The ball whipped out to the backs by scrum-half Darragh Coffey and after some lovely hands between Matt Cunningham and inside centre Aaron Fitzpatrick, Daniel Whelan showed a clear pair of heels to dot down under the posts, with the extras added to make it 7-0.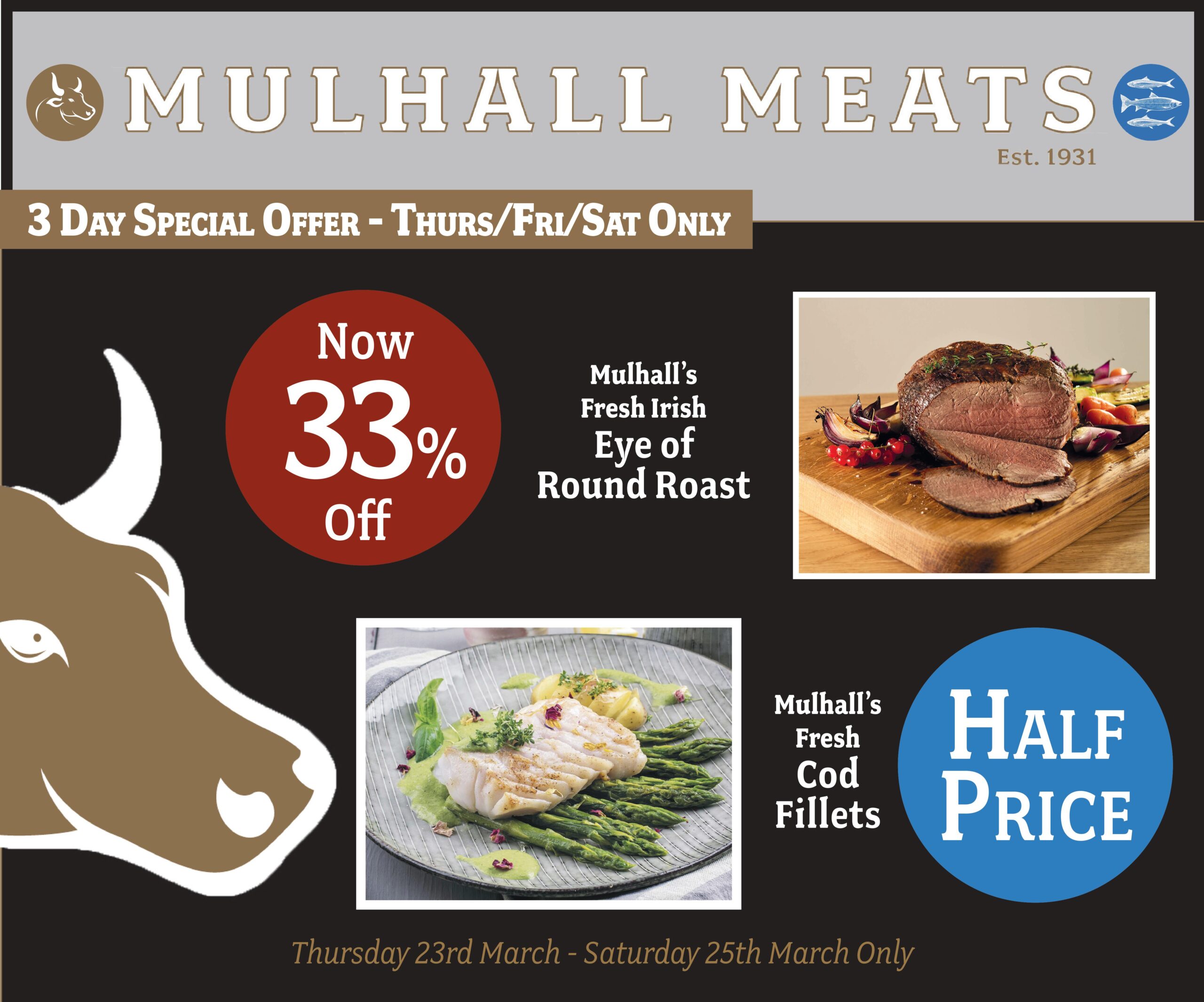 Portlaoise were gathering momentum now and after powerful carries by Mullen, Rigney, Moynihan and Iguma, Portlaoise won a lineout on the Tullow 22.
Portlaoise secured the lineout and after a couple of phases Cormac Paige fed Conor Deegan who threw a beautiful skip pass to Daniel Whelan who used his pace to grab his second try of the match.
Cunningham made no mistake with a beautiful kick to make it 14-0 with 20 minutes played.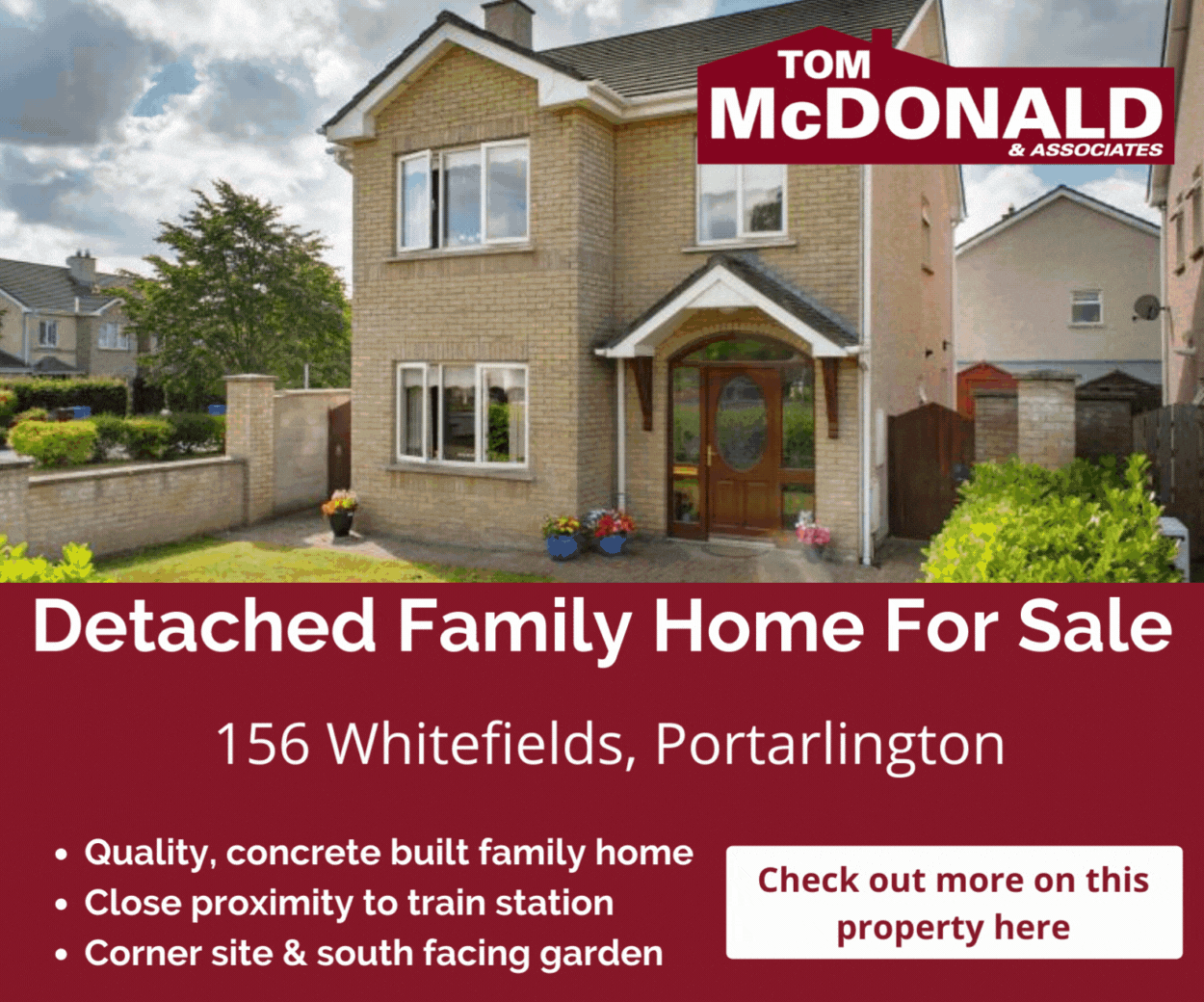 Portlaoise were on a roll now and the backs in particular were really clicking into gear. A combination of excellent defence, highlighted by a superb tackle by winger Cormac Paige, and accurate passing were on show.
After some lovely interplay between the backs, Darragh Coffey fed Donnachadh Carroll who showed great skill and bravery to draw the tackler and feed Moynihan who raced clear beating three defenders to dot down in the corner.
From the wrong touchline for a right-footed kicker and with a stiff breeze to contend with, Cunningham made no mistake on what was a kicking exhibition on the evening for the outhalf. The first half ended 21-0 with Portlaoise in control.
The second half started with a carbon copy of the last try of the first half. Once again, Carroll was the key to unlocking the Tullow defence, drawing the defence and this time putting Cunningham into space.
The outhalf raced clear beating the Tullow defenders to make the score 26-0.
Tullow were not out of the contest though and responded quickly with a lovely breakaway try by their outside centre.
This spurred Tullow on and they were beginning to grow in confidence and gather momentum.
However the half-time additions of Ricky Lyons, Ethan Kelly, Fionn Cuddy and Nicolas Jose Ibanez were bringing extra energy and impetus to the Portlaoise performance.
After some strong Portlaoise defence, they won a scrum on the halfway line. No. 8 Eanna Moynihan picked the ball off the base of the scrum and showed great pace and feet to beat the Tullow defence and score the final try of the match.
Cunningham made no mistake to make the final score line 33-7 to the visiting team.
Darragh Maher and David Alley came on to make sure Portlaoise closed out the last 10 minutes of the match, which was highlighted by a textbook tackle from Fionn Mullen and some great covering defence from Fionn Cuddy on the wing.
Overall, this Portlaoise win was down to a strong collective team performance with positive signs Portlaoise are re-discovering their excellent performances from last season.
PORTLAOISE: Eoghan Kennedy, Declan Iguma, Daniel Whelan, Aaron Fitzpatrick, Cormac Paige, Matt Cunningham, Darragh Coffey, Joey McGuinness, Conor Deegan, Fionn Mullen, Mark Ging, Bill Rigney, Cormac Drea, Donnchadh Carroll, Eanna Moynihan(c).
Replacements: Ricky Lyons, David Allely, Darragh Maher, Nicolas Jose Ibanez, Ethan Kelly, Fionn Cuddy.
SEE ALSO – Dates confirmed for cost of living lump sum payments as announced in the Budget