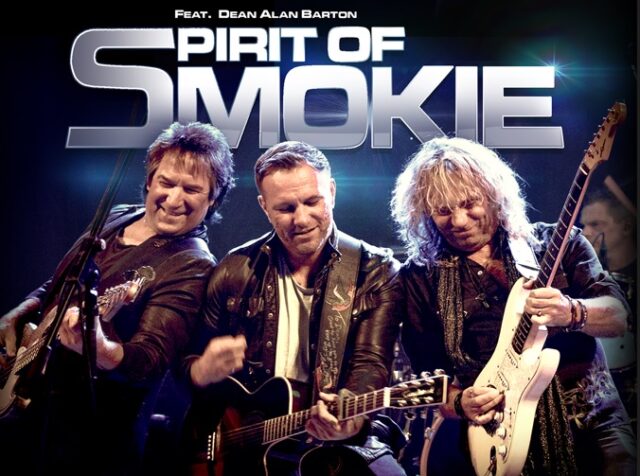 The Spirit of Smokie appears live at the Midlands Park Hotel on Thursday, December 29, bringing the hits of the 70s and 80s along with new material to an audience young and old. 
Originating from Bradford, England the first line up was formed by school friends Chris Norman, and Alan Silson.
In July 1975, after several name changes and recording contracts Smokie had a top-five UK hit with 'If you think you know how to love me'.
Further success followed with a total of 15 top 20 hits including 'Living Next door to Alice' which was No. 1 in Germany for nine weeks other hits including "Don't Play Your Rock 'n' Roll to Me," "Lay Back in the Arms of Someone", "Oh Carol", "Mexican Girl", "Needles And Pins", sold in excess of 40 million records worldwide. 
Disaster struck the band on 19th March 1995. Travelling home from a concert in terrible weather conditions, the bus carrying the band crashed.
Alan Barton, the band's lead singer and guitarist was taken to hospital in Cologne (Koln) where his injuries proved to be fatal. He lost his battle to stay alive on the 23rd March 1995 aged 42.
In March 2008 a memorial concert was held for Alan Barton, fronted by his son Dean Barton, and "Spirit of Smokie" was born.
Dean's undeniable "Smokie" voice and on-stage charisma completed what is now an established world-class band. Like his father before him, he added "je ne sais quoi" and was "the icing on the cake", complementing the excellent present-day musicians.
For a night of pure nostalgia get along to the Midlands Park Hotel on December 29. You can purchase tickets online here.
Tickets are also available from the Dunamaise Arts Centre.
Tickets are €25. Doors are at 8pm with the show starting at 9pm.