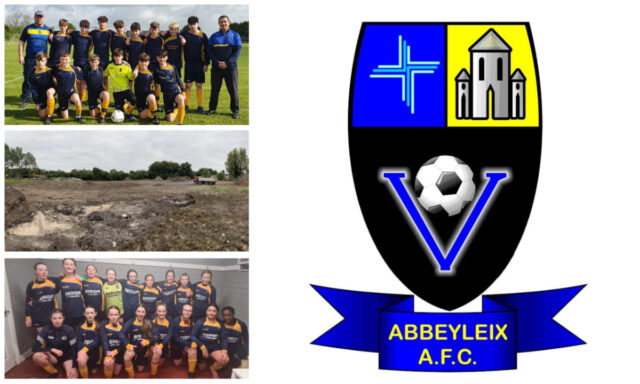 Abbeyleix AFC's juvenile committee have announced plans to develop a new playing pitch on the outskirts of the town, adjacent to the former Stonearch facility.
This ground breaking moment for the club is the fruition of months of hard work by the committee.
They have not acted alone and have received plenty of assistance from local representatives, members of the senior club and indeed parents their young players who have shared advice and knowhow in their particular fields of expertise.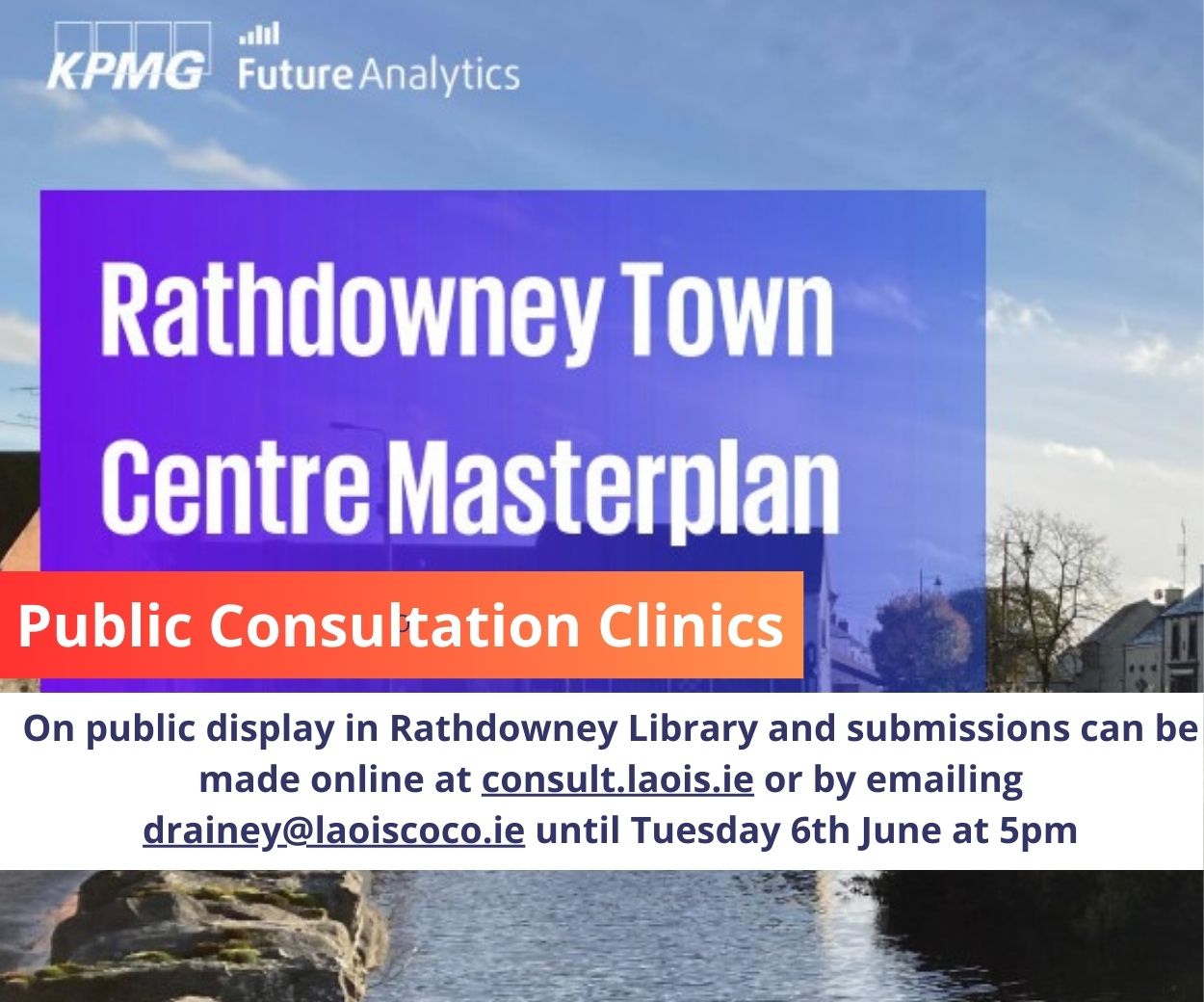 The one common goal among all is to secure the future of soccer for boys and girls in the community.
The club is extremely indebted to the land owner Billie White who has been to the forefront in negotiations and commitments to provide the community with additional facilities.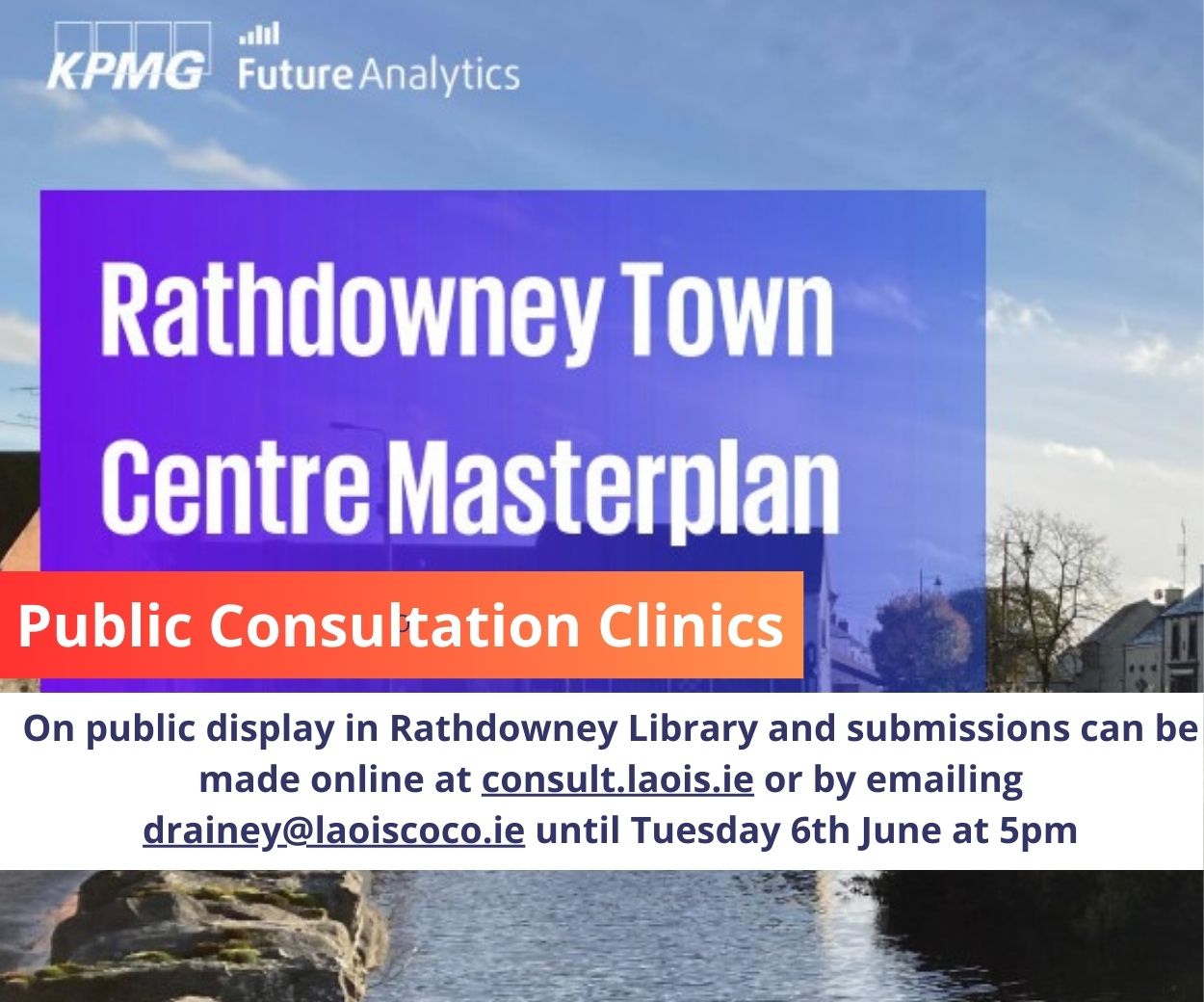 These, the club say, will no doubt be of great benefit to countless boys and girls for many decades to come – and they would like to take this opportunity to sincerely thank Billie.
Formed in 1950, Abbeyleix AFC competes to an excellent standard with remarkable success over the years at Fr Breen Park which became the club's home circa 1962.
Prior to this, the club first played their games at Killamuck and remarkably, in 1960, were located in almost the exact location of the new pitch being developed – seeing the club come almost full circle some sixty odd years later.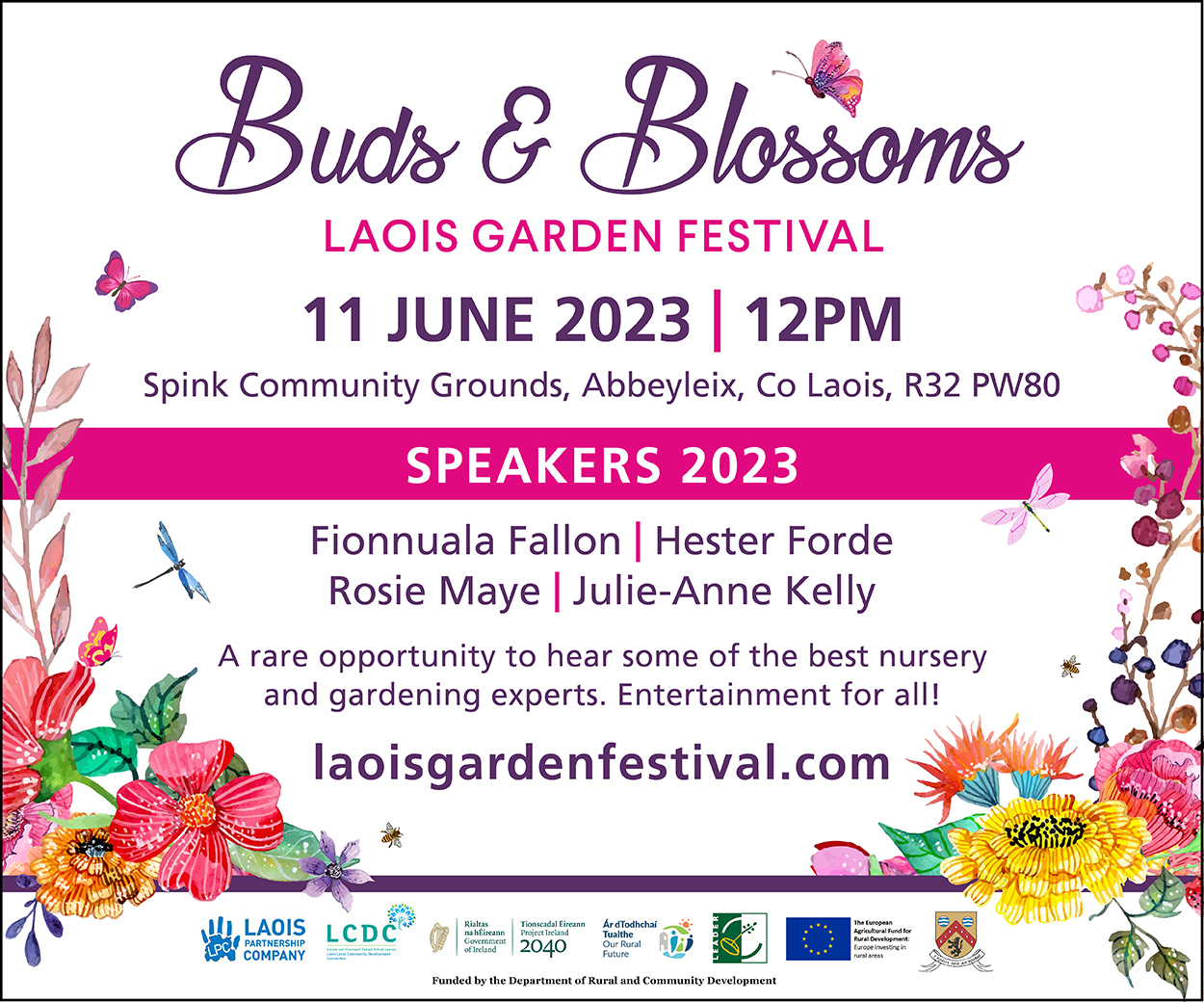 The juvenile club currently caters for in excess of 170 boys and more recently 45 girls playing on three all girls teams bringing the total to 14 teams across age groups from 7 to 16 years of age.
The desire and need to secure additional playing areas has long since been on the agenda and as above it is hoped the future of the game for all will be secured in the years and indeed decades to come in light of this new development.
As with any undertaking of this scale there will be considerable cost implications.
Phase 1 is estimated to cost in the region of €50,000. The club are working on a series of initiatives into the new year aimed at fundraising, all are very thankful in advance for any support available from our community and indeed those living further afield.
Local businesses who feel they can contribute or wish to get involved in any form going forward are encouraged to get in touch with any of the committee or direct to Club Treasurer Mick Moran on 087-2765871.
A spokesperson said: "With the above in mind we are kicking off the first of our fundraising drives with a GoFundMe page.
"Donations of any amount will be very gratefully received and will go a long way to seeing boys and girls out enjoying the game on the new pitch in the very near future."
SEE ALSO – Christmas convoy road run to take place in Ballyroan on St Stephen's Day in memory of Tom Kinsella