A major good news story from July as Sarah Walsh made a triumphant return to her passion project, Miscellany Cakes. 
From crunching the numbers to having her cake and eating it, Sarah Walsh followed her passion in opening Miscellany Cakes.
Today (Friday, July 29), she is reopening the premises at 56 Main Street, Portlaoise, having taken a hiatus while undergoing cancer treatment.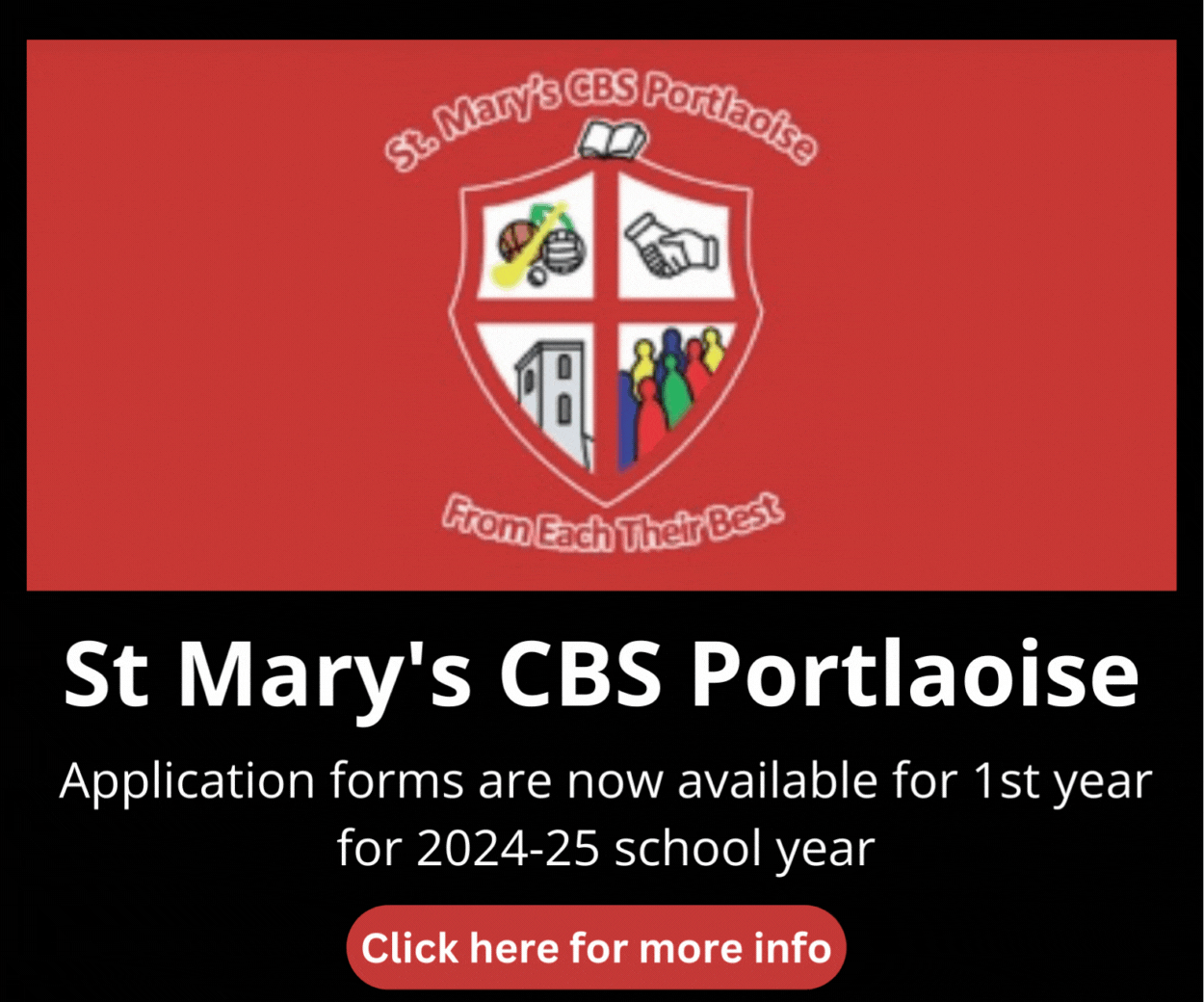 "My grandparents Paddy and  Mary opened their business, O'Sullivans, when they moved here from Abbeyleix in 1951.
"They were famed for their ice cream sundaes and other pocket money type treats which a lot of people in the town still fondly remember," recalls the former business analyst.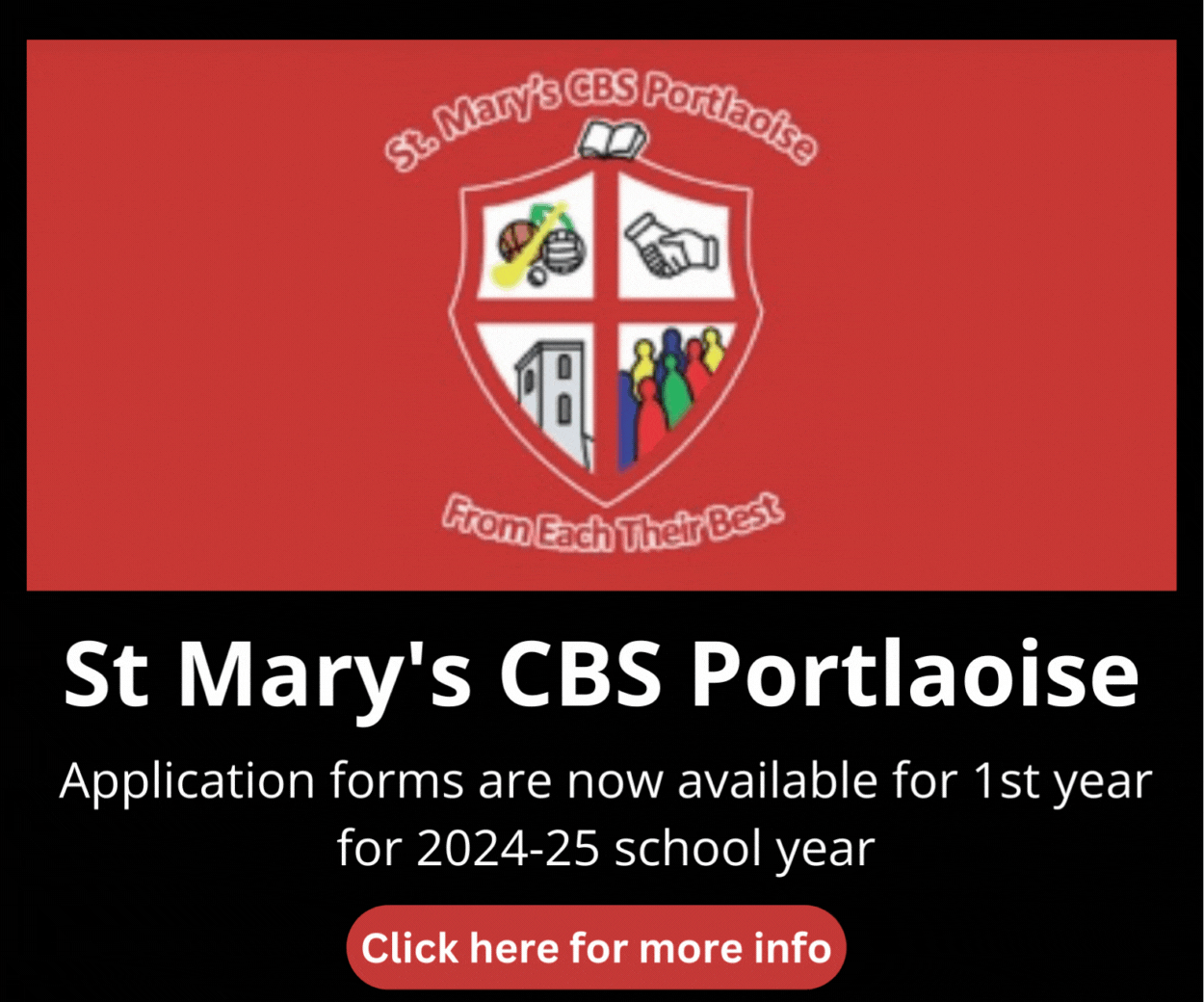 "My aunt, also Mary, and affectionately known as Molly, started her business called 'Miscellany' in the late '70s and she sold beautiful cards, crafts and gifts.
"She was a great advocate of the arts in the town, was one of the organisers of the former jazz festival and also at one time had the local box office for events in her shop.
"Portlaoise is my mam Helen's hometown and I'm very proud to be a third generation of business owner in a premises so full of family history.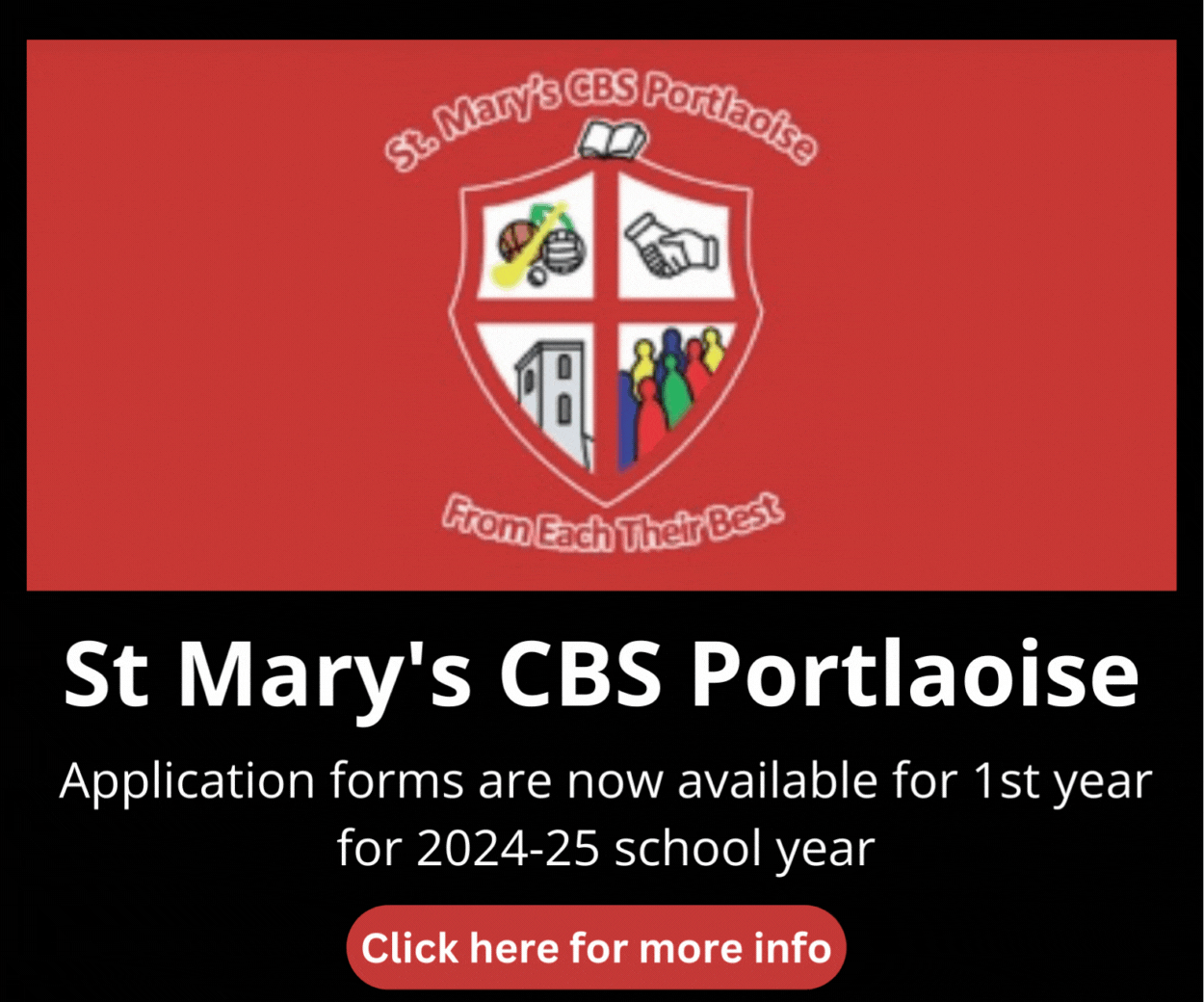 "My dad, Fred, was a Kildare man who after working for many years at Eólas, the Irish science and technology agency, took up self-employment as an acoustic consultant. Sadly he passed away in 2019, just a few months after I opened Miscellany Cakes."
Sarah grew up in Dublin as one of seven children. "I loved to visit my granny and Molly here in Portlaoise.
"Unfortunately, the ice cream parlour was before my time but I remember the novelty of helping Molly in her business, the delight of unpacking the orders of new stock and as a young teenager, I felt very grown up whenever she trusted me to 'mind the shop' for her.
"Both my aunt and granny Mary were trailblazers of their time as women in business and are an inspiration to me.
"There are entrepreneurs on both sides of my family, so I'm lucky to have lots of advisors in that regard," says Sarah.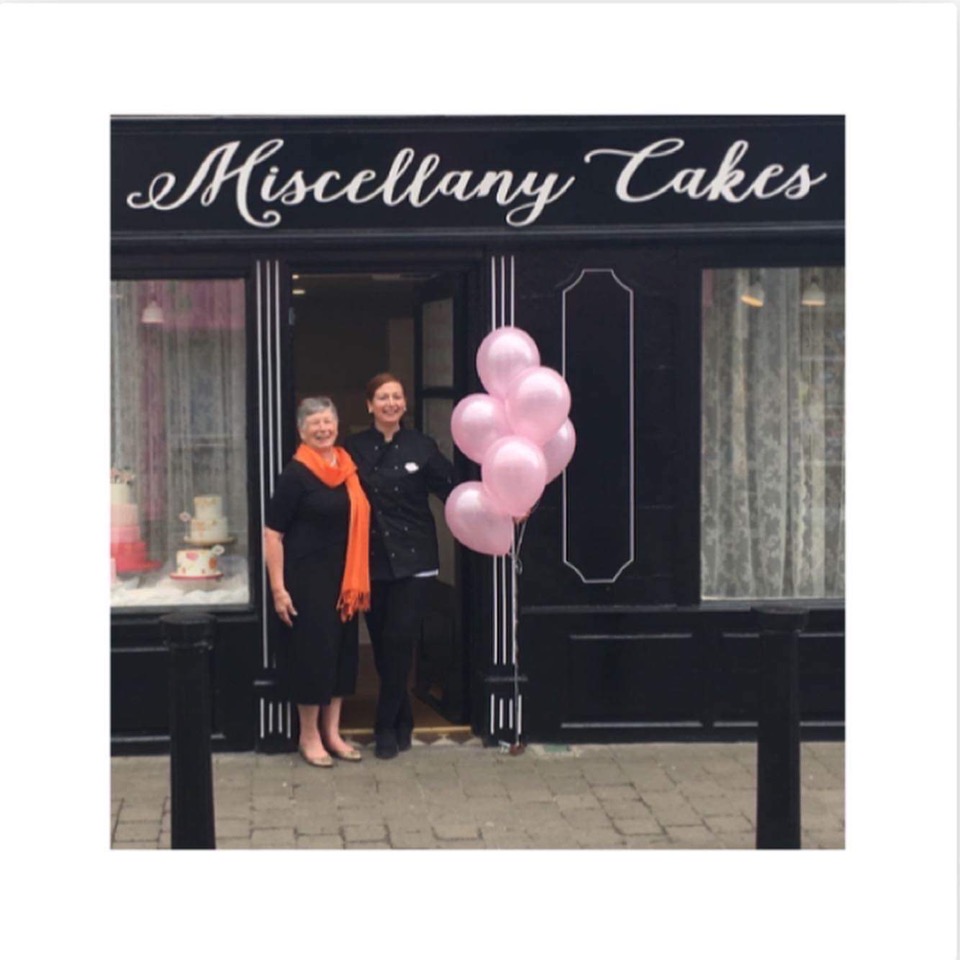 "On my opening day I met a lovely lady who was a 'shop girl', as she described it, for my grandparents when she was young.
"She spoke fondly of them and recalled something that my grandad Paddy instilled in her. Apparently he would say: 'Remember every customer pays our wages and everyone who walks through the door is paying you a compliment.'
"It was lovely to hear about this as I never knew my grandad who passed before I was born, but my granny was very special to me and I'm delighted to have some of her old baking paraphernalia on display in my shop."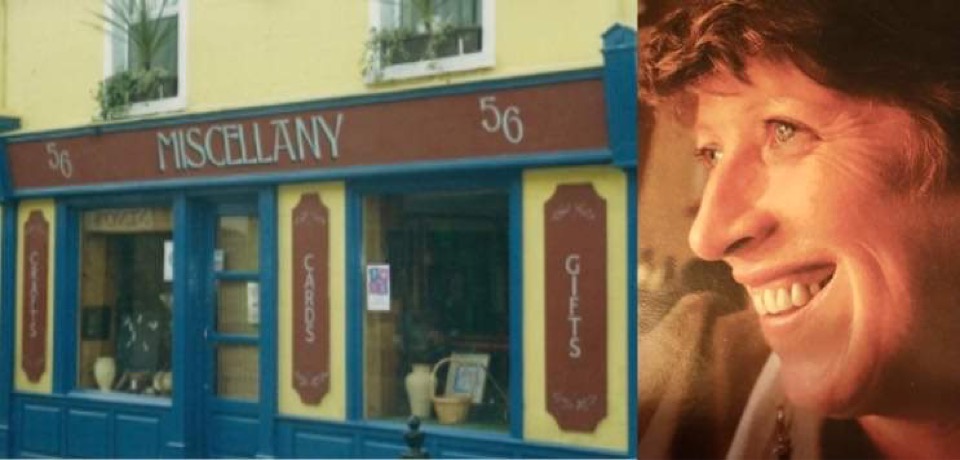 Sarah worked for many years in banking, in various roles while studying part-time to do her degree.
She then moved to stockbroking and was a business analyst before deciding to leave the high flying world of finance and follow her dream into specialty cakes.
"I made decorated cakes for family and friends and decided that to make a career of it I would get some professional training. So off I went to North America.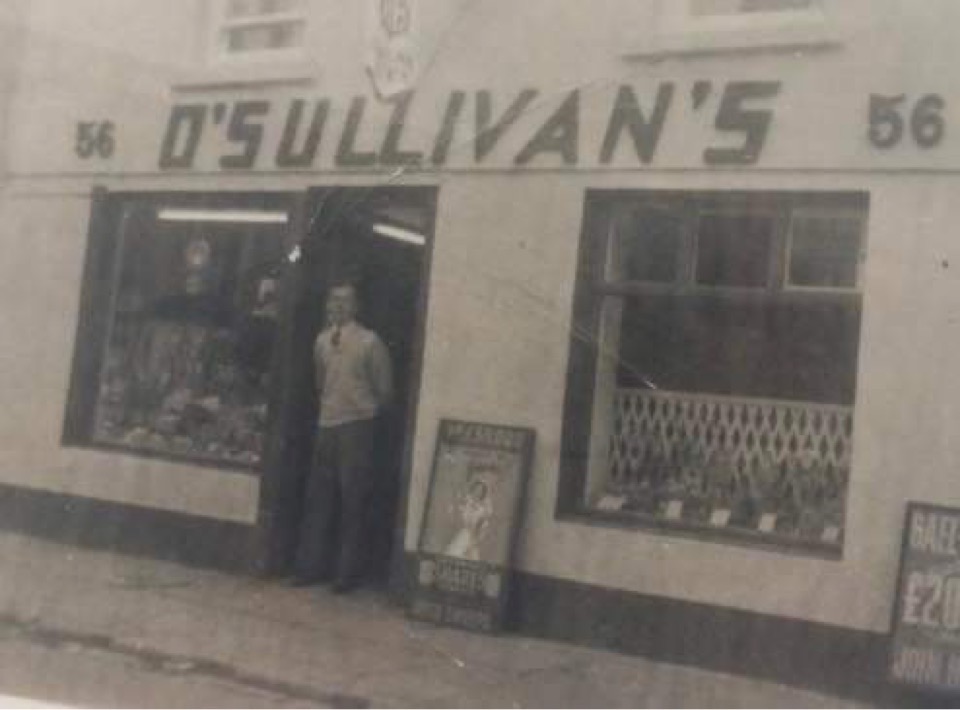 "I studied in Toronto with some amazing pastry chefs before landing an intern position with a highly acclaimed wedding cake designer, Ron Ben Israel in New York.
"It was an amazing experience and set me on the path to open my own business. Portlaoise seemed a good fit, given the family ties and I was drawn by the romantic notion of trading in the premises where my grandparents and Molly had done before me. Its midlands location is also ideal for its proximity to so many wedding venues," says Sarah.
"My tagline and ethos for Miscellany Cakes is: 'Where cake is art, flavour is full and celebration is the order of the day.' My aim is to make one-of-a-kind handmade high quality cakes for weddings and special occasions.
"The gluten-free and dairy-free vegan flavours I offer are popular with those who have special dietary requirements. Handcrafted decorations are my speciality and sugar flowers are my absolute favourite to make.
"I relish the intricate and delicate techniques that bring them to life."
Having got the business up and running, Sarah was shocked to get a diagnosis of breast cancer last summer after discovering a lump.
"It was what seemed like another blow after having weathered the effects of the pandemic as well as my dad's death in the couple of years prior to that.
"But I'm very fortunate that the tumour was caught at an early stage, so it hadn't spread and my surgery was a success," she says.
"As I began talking to friends and family about my diagnosis it was surprising to hear about so many other young women who had been through this and I never knew before that men are also susceptible to breast cancer, although the statistics for those cases are much lower.
"I was very encouraged by hearing many positive stories of recovery. Treatments have really advanced over the years and continue to do so thankfully.
"It was due to an advanced type of testing that I was prescribed a short course of chemotherapy to prevent recurrence.
"Chemotherapy was a really tough experience but I'm fortunate to have had the treatment which I thought of like an insurance policy for continued good health or short term pain for long term gain as the saying goes.
"Since I am a one-woman business, I took the decision to close the shop and focus on my recovery.
"I'm excited to be reopening today, Friday, and I'm dedicating the day to raise funds for the Cuisle Cancer Support Centre based here in Portlaoise, where I've received amazing support in the last few months.
"They offer a whole host of services and therapies for people living with and beyond cancer, as well as for their families, which are all available free of charge.
"It means a lot to me, to be able to give back to the Cuisle Centre through fundraising and I'm absolutely delighted with how many people are so generously donating.
"There will be lots of baked treats available to buy, with all proceeds being donated and there'll be a fundraising cake raffle too."
Sarah is looking forward to baking for her customers again. "I'm excitedly planning a new schedule of sugarcraft and cake decorating classes for later in the summer and autumn.
"I love teaching and sharing the skills that I've learned from my professional training with some amazing pastry chefs.
"I enjoy seeing people develop from complete beginner at the start of a class to completing their own sugar flowers to take home with pride at the end.
"A lot of people have taken up baking and cake decorating at home in the last couple of years and my classes can suit baking enthusiasts of all levels."
This year and next are, Sarah says, some of the busiest years ever for weddings. "It's a pleasure to be back working with couples in the planning phases of their special day.
"I got to take part in a couple of styled wedding photo shoots in between the lock downs of 2020, working with teams of other wedding industry professionals and I would love to do more of that.
"One of the shoots was on location in Ballyfin Demesne and oh my goodness, that was a dream day, like visiting a lavish and idyllic private world.
"The second shoot took place in the Powerscourt Estate, another stunning luxury venue with the spectacular backdrop of the Great Sugar Loaf mountain adding to its charm."
It hasn't been a cakewalk for Sarah to get to where she is today but she is determined to continue the family legacy of entrepreneurial women and to make her mark in the Portlaoise business community and further afield.
SEE ALSO – Check out all our 2022 Remembered stories here