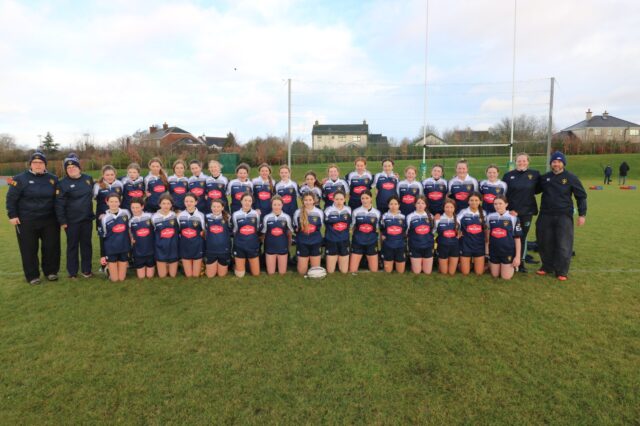 Portlaoise RFC 34 Greystones 20
Leinster Rugby U-14 Girls Cup Final 
A strong Portlaoise panel of almost 40 girls descended on Carlow, for the rearranged Leinster Cup Final against Greystones on Saturday.
Captain Elisha Gilligan got proceedings underway and Portlaoise immediately applied the pressure boxing Greystones inside their 22 for the opening minutes of the half.
Impressive tackling led to Amy Peters turning the ball over in the breakdown before line breaks from Saffron Adams and Lilly Brophy had Portlaoise within touching distance of their first try – with Mary O'Hara in space a quick ball was delivered to her.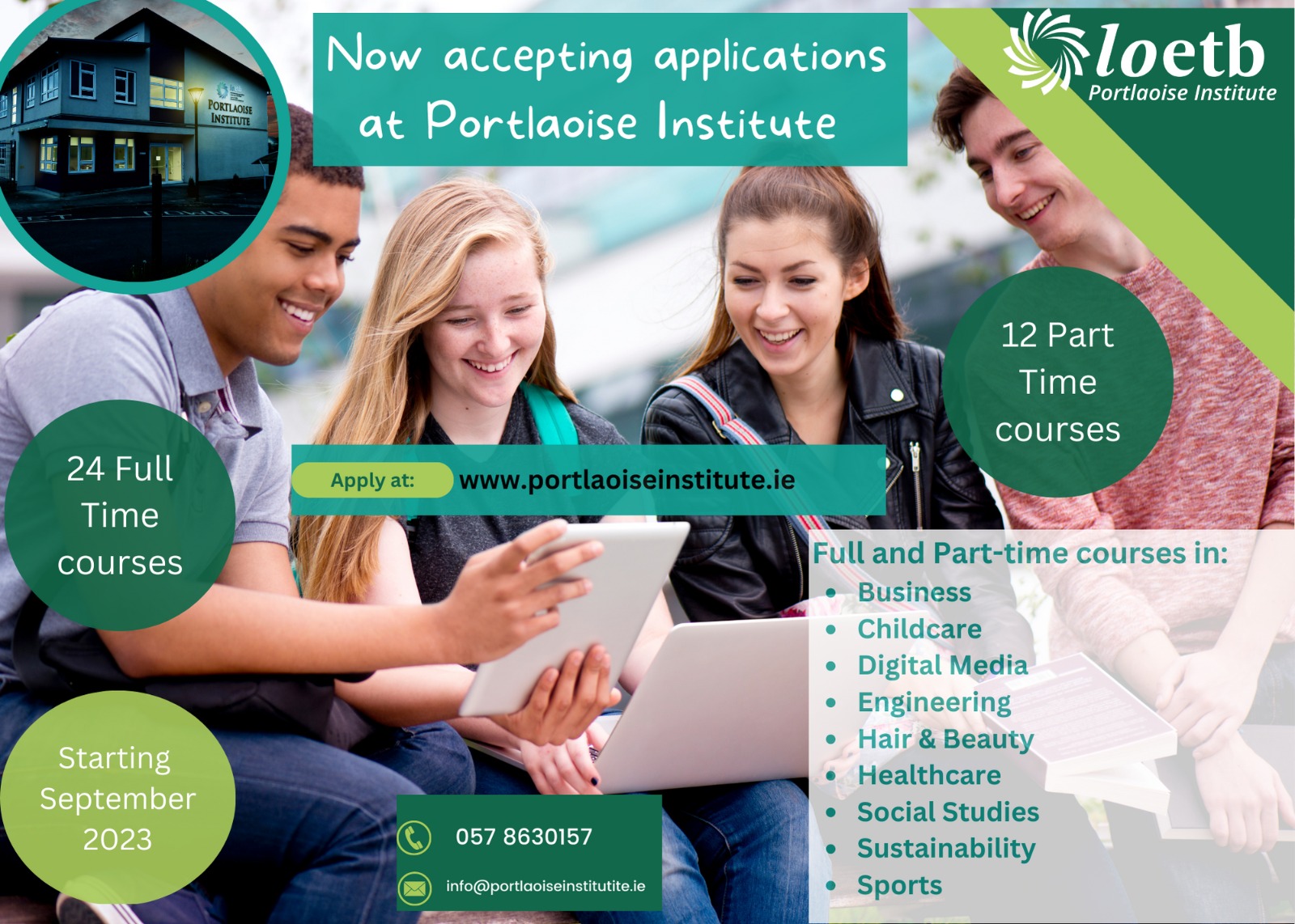 Greystones crowded Mary out on the line but first in was Jessica Delaney who powered over the line for an impressive team try.
After the restart Greystones began to show why they are Leinster finalists. In a repeat of the opening 10 minutes, Greystones pegged Portlaoise into their own half.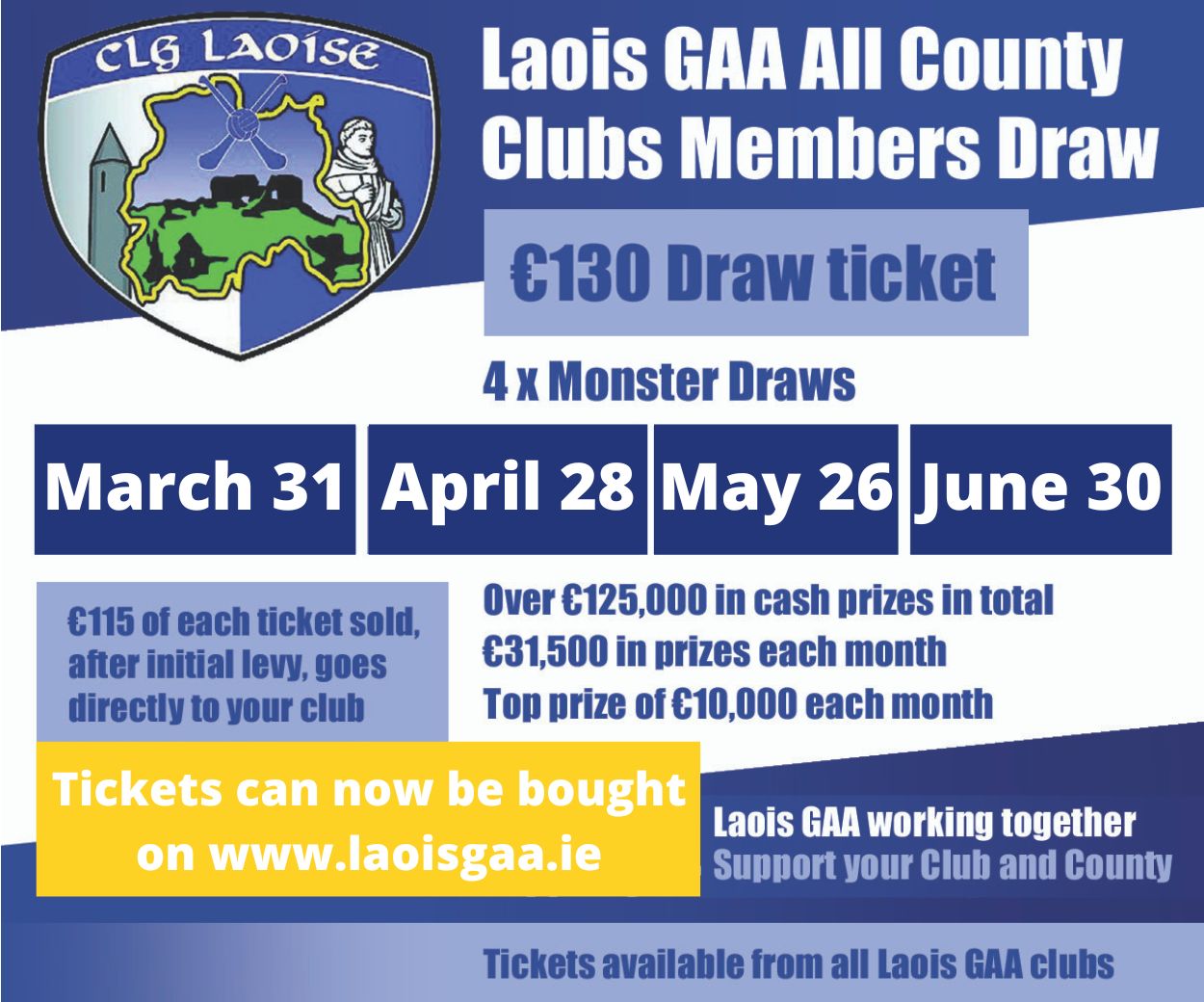 Freya Stanley marshalled the back line, impressively shoring up the defence from left to right. Some last-ditch tackling was holding the green and white army at bay but the onslaught could not last and Greystones were on the score board with an equalising try.
For the rest of the half Portlaoise would control the game. Strong running again from Mary O'Hara would bring Portlaoise bearing down on the Greystones' try line.
A quick interchange between Rachel Connolly-Ferguson and Molly Jane Dempsey set the latter free on the wings and despite close attention of four Greystones players, Molly Jane Dempsey managed to drive her way over the try line.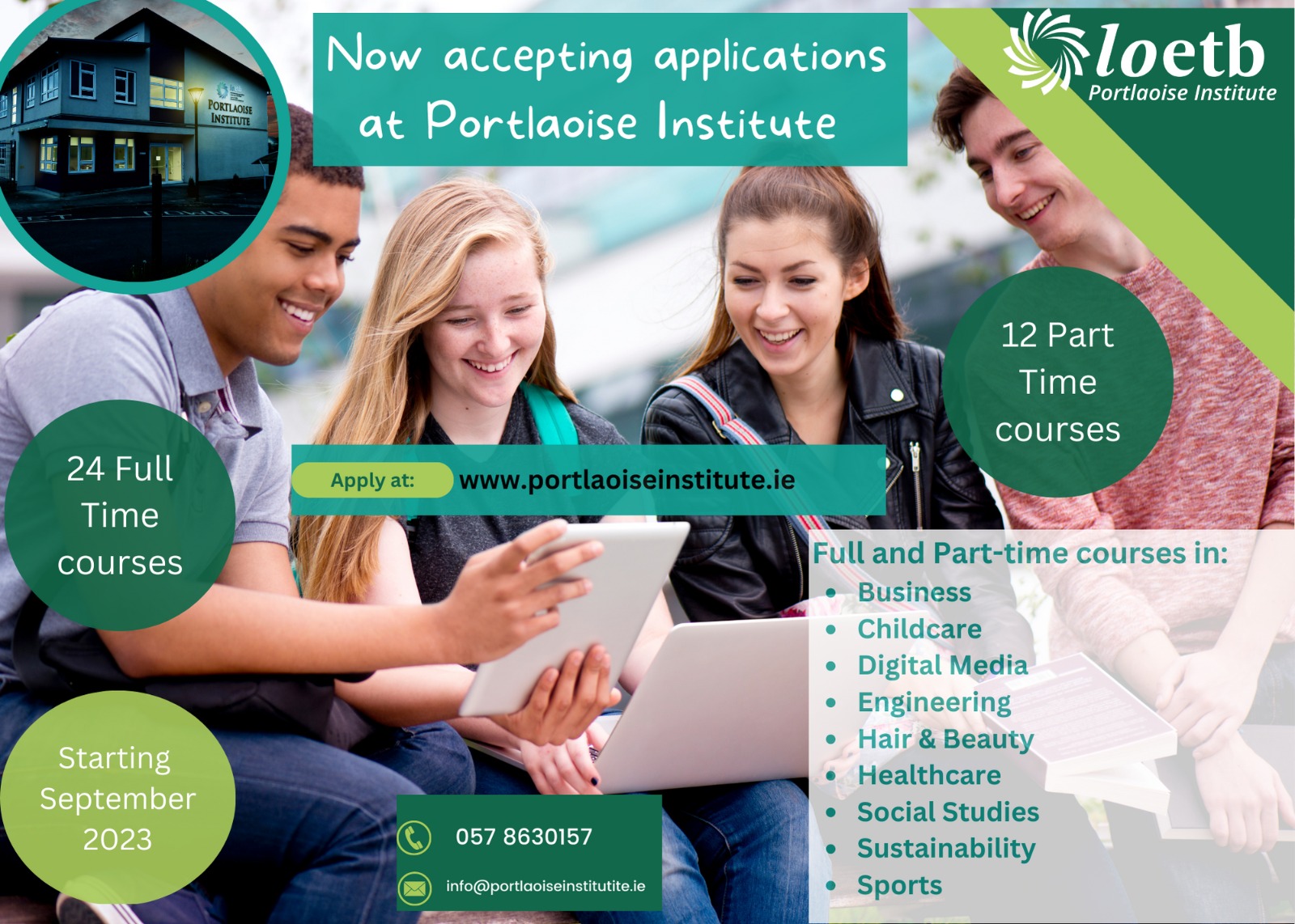 That made it 10-5 and a scrum from Portlaoise outside the Greystones 22 would set up the next try.
A quick ball to Freya Stanley saw her ghost through the defence only to be stopped a meter out. As in every single instance, the ball was protected and quickly shipped into the hands of Lilly Brophy who dived over the line to leave it 15-5 at half time.
Greystones kicked off the second half and Portlaoise began applying all the pressure again. Strong carries from Daisy Whitten and Chloe Kavanagh were allowing Portlaoise to make serious inroads towards another score.
A quick ball out to Molly Jane Dempsey saw her tear through the Greystones defence as if they didn't exist only to be dragged down 5 metres out.
The ball would be turned over momentarily only to be won back again. Captain Elisha Gilligan was a constant threat and again it was her running which brought about the next try.
A quick ball out to Erin Powell saw her put her head down and power over the line. Portlaoise perhaps were celebrating in their heads at 20-5 but Greystones had other ideas!
They scored two quick tries with the second being the try of the day. An exceptional run inside her own 22 saw their full back break several tackles and race under the posts.
The gap was down to five points and Portlaoise needed to settle and settle they did as cometh the hour, cometh Molly Kelly.
With Aoibheann Conroy, Keelin O'Brien Crossland and Kate Ging now making in-roads into Greystones's territory, a good Mary O'Hara run was tackled inside the 22 allowing Molly Kelly to pick and go for Portlaoise's fifth try of the day.
This was excellently converted by Saffron Adams to make it 27-15. Greystones had a scrum in their own half, a moments hesitation from the scrum half saw Molly Kelly pounce, stealing the ball and running straight under the posts which wasconverted again by Saffron Adams to put 19 points between them.
With 5 minutes to go Portlaoise were celebrating, the side line was celebrating to. A large following cheered these impressive girls on which included Irish international Emma Hoban.
Greystones would have the final say in this game as they crossed the try line once more before the final whistle.
PRFC U-14 panel of players would like to thank their very own, Koren Dunne (who now plays her rugby for Barnhall RFC while having also represented Leinster and Ireland at U-18 level) for her continued support of this talented team.
Also thanks to managers Ritchie Harvey, Jack Kavanagh, Graham Peavoy, Ivan Whitten, Bob Hovenden, Mary Kavanagh, Susan Delaney and Lynn O'Brien-Crossland.
A special thanks also goes to Portlaoise Plaza, DFC Advisory, Crettyard Stone, Susan and Andrew Delaney for all their sponsorship.
The girls are reportedly currently looking for further sponsorship for some warm winter training in the Caribbean which they say needs to include all their parents and families!
PORTLAOISE: Jessica Delaney, Erin Powell, Daisy Whitten, Amy Peters, Rachel Connolly Ferguson, Chloe Kavanagh, Molly Kelly, Lilly Brophy, Molly Jane Dempsey, Elisha Gilligan, Saffron Adams, Mary O'Hara, Freya Stanley, Kate Ging, Keelin O'Brien Crossland, Emily Harvey, Molly Fitzpatrick, Abbie Delaney, Aoibheann Conroy, Tara Peavoy, Rachel Hovenden, Ella Sherlock, Emma Heffernan, Faye Scully, Ruby Maunsell, Orlaith Costigan, Louise Hyland, Ellie Mahoney, Ruby Coyle, Grace Pearson, Rosa Conroy, Ciara Cuddy, Emma Fitzpatrick and Eve Thompson.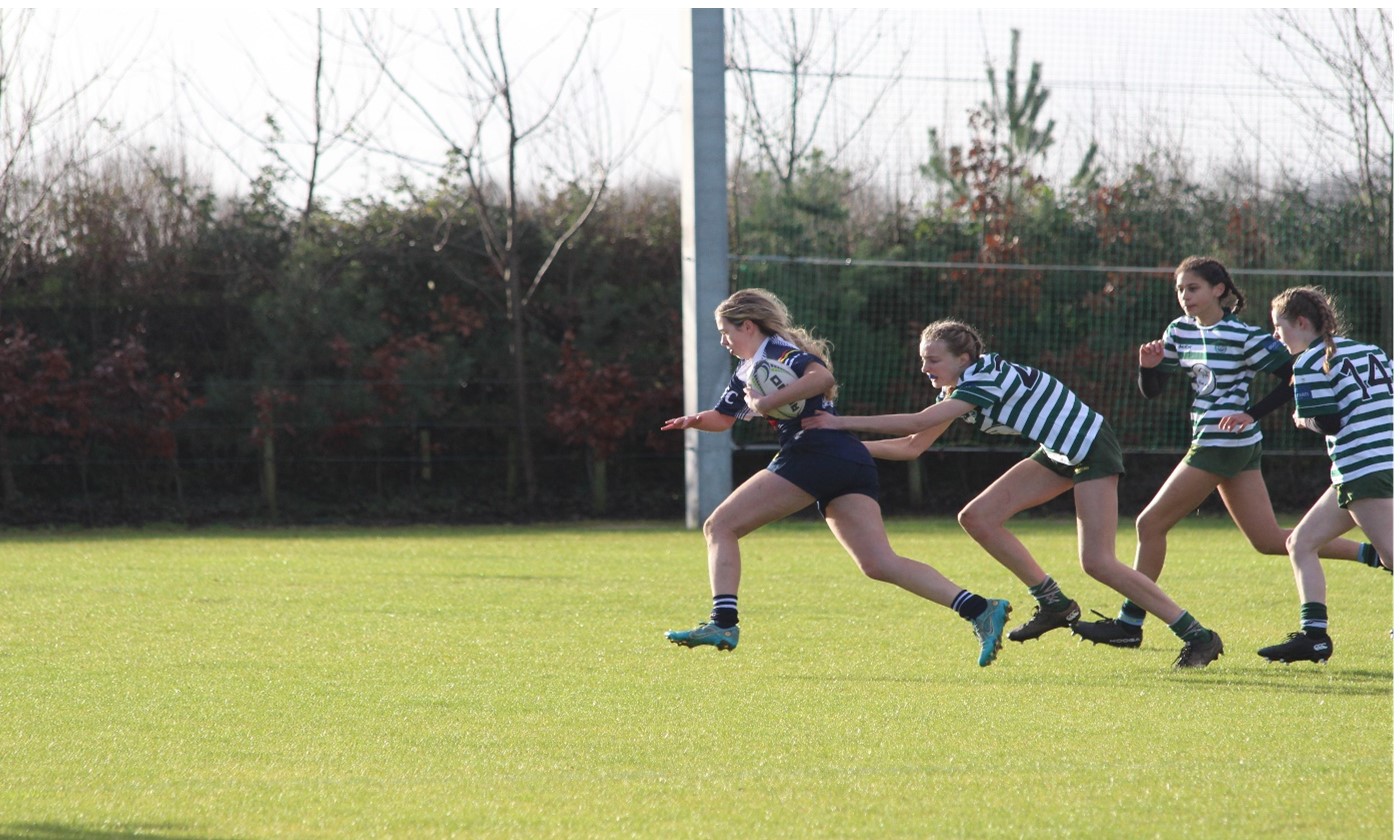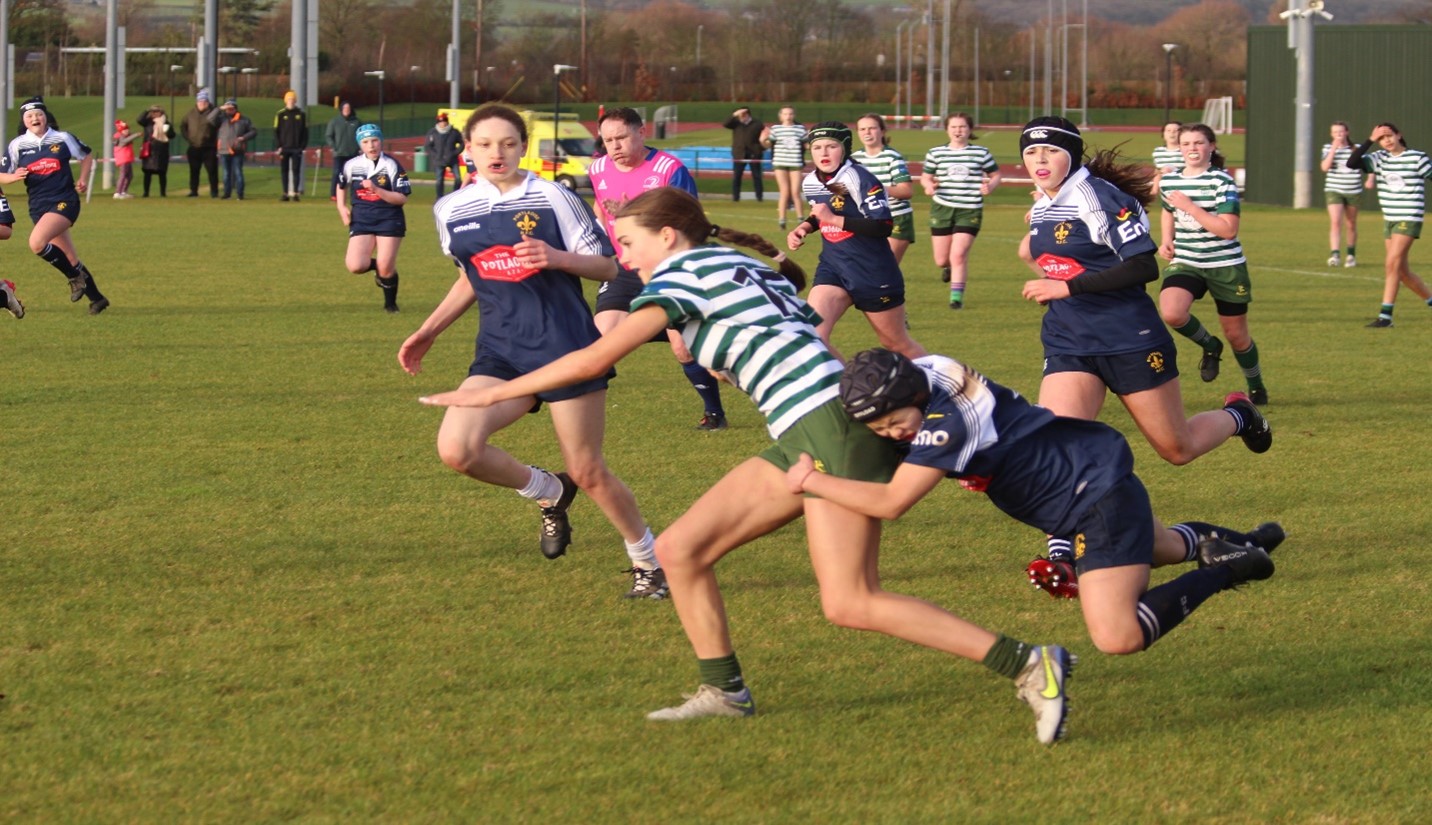 SEE ALSO – Check out the dedicated Podcast section on the LaoisToday website