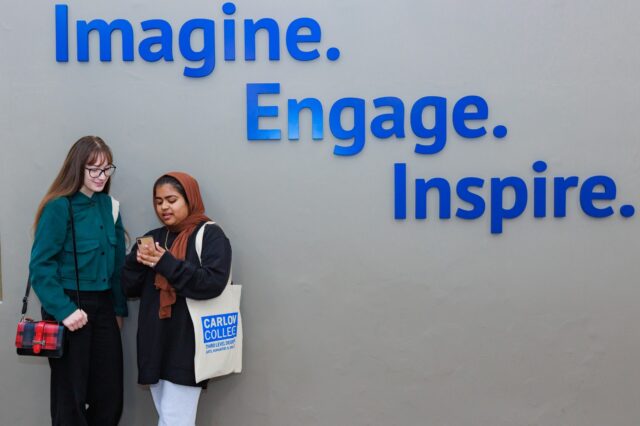 Carlow College, St Patrick's, is holding an online CAO Choices Open Evening this Thursday, January 19, for school and Further Education students, parents, teachers and mature applicants.
The online Open Evening will highlight the range of courses on offer with online information sessions about each course, admissions, student supports and life as a student in Carlow.
With direct bus routes from Laois and parking on campus for commuting students, Carlow College offers Laois students a great opportunity to student in arts, humanities and social sciences without needing to move or commute to a major city.
The Open Evening will run from 6pm – 8pm and also provides students with the opportunity to chat directly to College staff from lecturers, admissions, Students' Union and student supports with a live Q&A running throughout the full two hours.
CAO applications close on Wednesday, February 1.
Carlow College, St Patrick's is a Higher Education Institution specialising in degree programmes in the areas of arts, humanities and social sciences. Located in the heart of Carlow town, in Ireland's South-East region, the College has a long, proud history of supporting students to succeed in their studies and future careers. 
The College also has a number of long established international partners.
The College currently offers Level 7-9 degree programmes in Arts, Humanities and Social Sciences, as well as a number of new part-time programmes covering disciplines such as, creative writing, psychology, theology, media studies, history, politics and society.
SEE ALSO – Check out the Carlow College St Patrick's website here