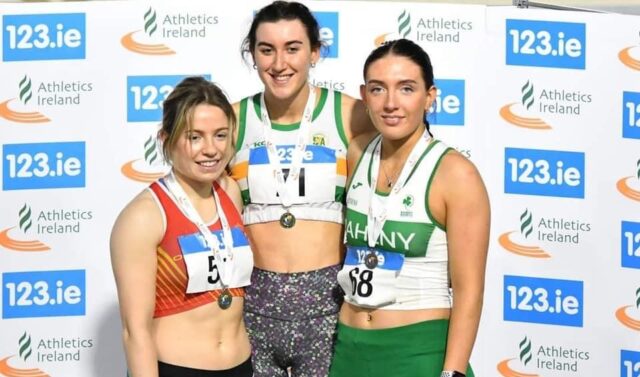 Ruby Millet was the star of the show at the National Junior and U-23 Indoor Championships which took place at the National Indoor Arena in Abbotstown on Saturday last.
A record entry of athletes saw over eight hours of competition across the day, however it was the St Abban's AC athlete who stood head and shoulders above the rest.
Ruby began the day by claiming gold in the 60m hurdles in 8.47 seconds.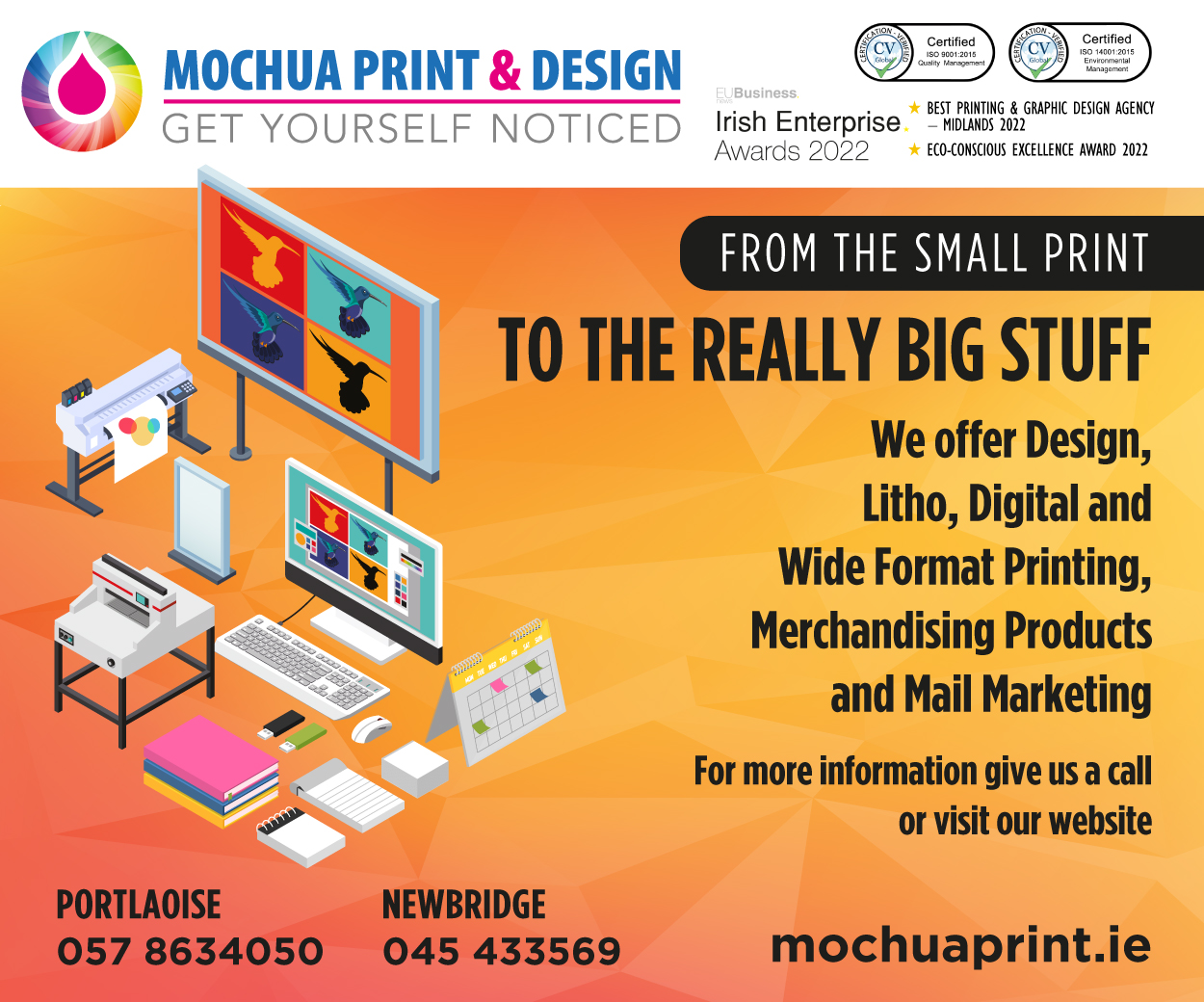 From here the priority was rest and recovery in preparation for the Long Jump which took place later in the day.
Ruby got off to a fantastic start in the Long Jump, with an opening round jump of 6.31m to set a new Championship Record.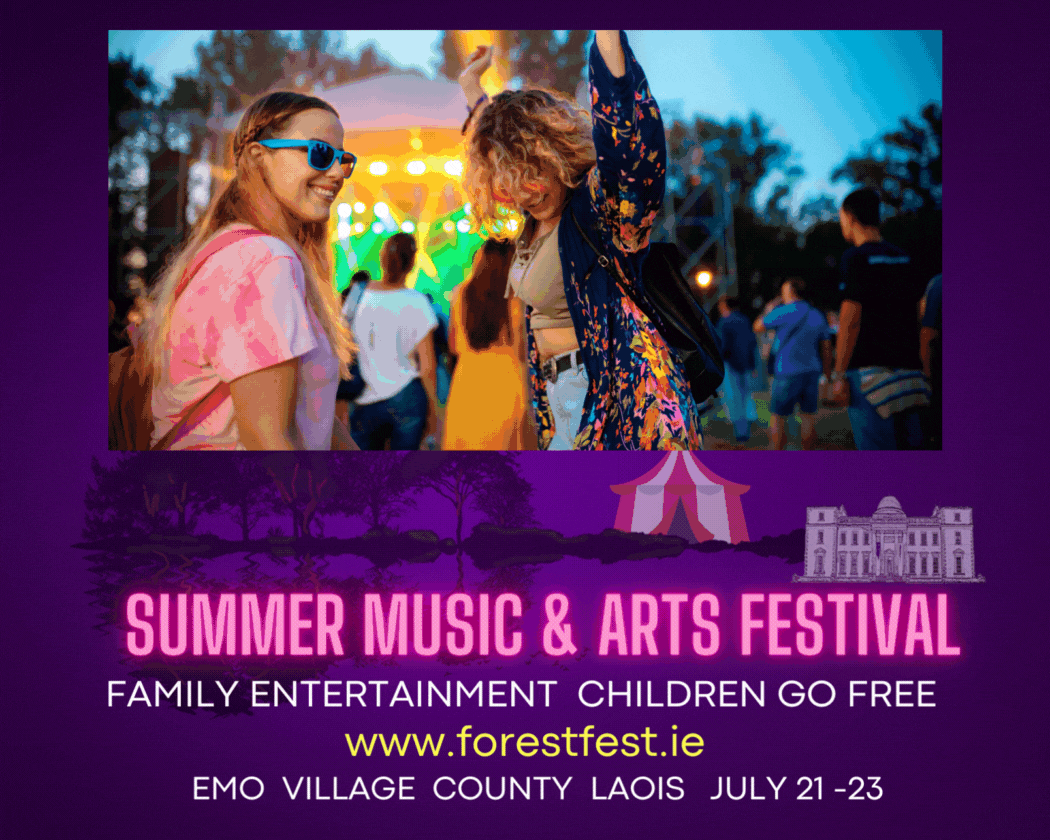 She eclipsed the old record of 6.07m held by Sarah McCarthy since 2015.
Ruby followed this up with a 6.02m and 6.12m jumps to round out the competition and claim her second gold medal of the day.
In the lead up to this event, Ruby spoke about Kelly Proper's 6.59m Irish record and this mark will certainly be on her radar as she continues to progress through the indoor season.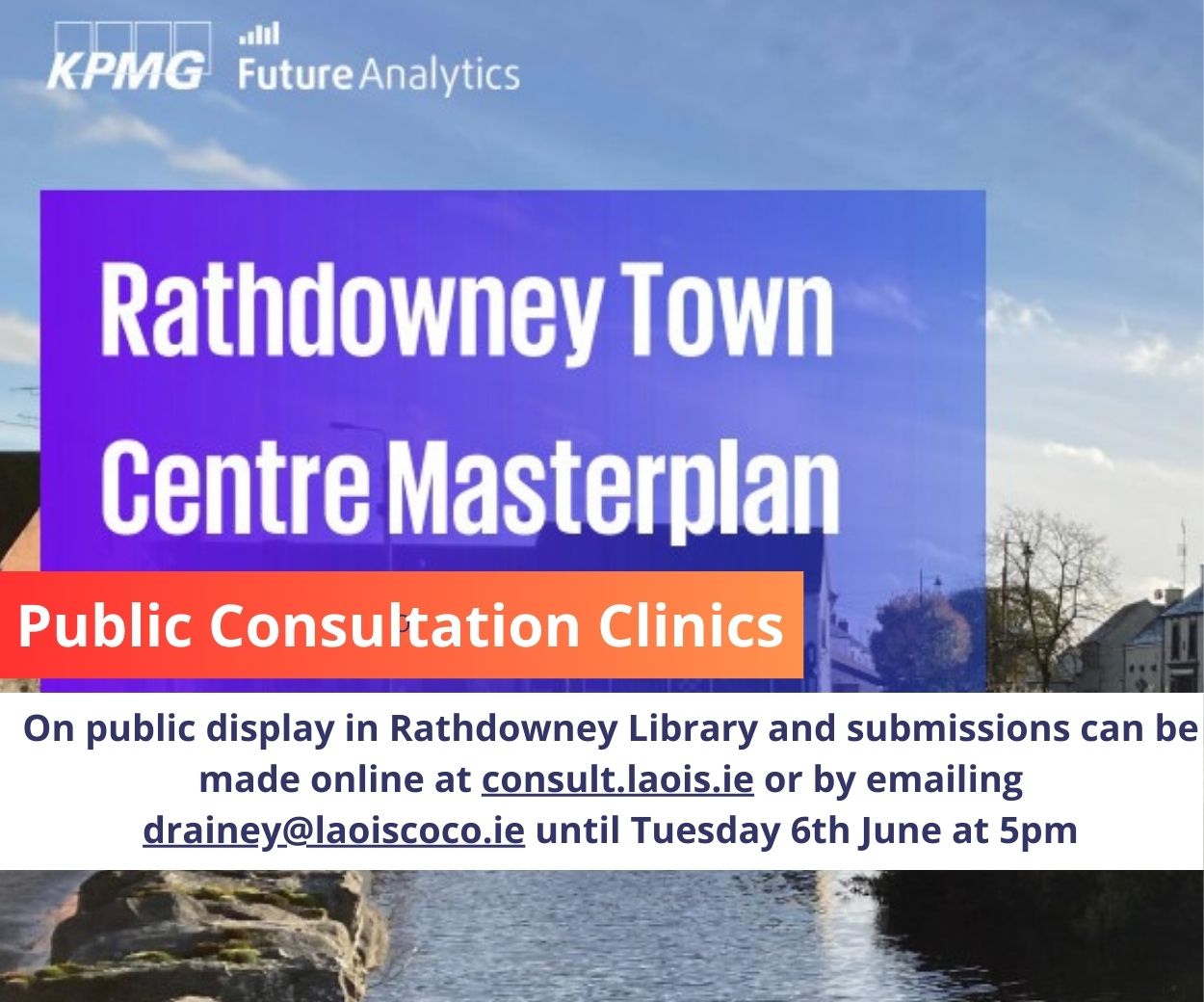 Congratulations to Ruby and her coaches Micheal and Eoin Kelly who have put in countless hours of hard work over the winter months.
Another athlete who was in record setting form was Aoibhin McDonald in the Junior Women's Pole Vault.
Aoibhin set a new Pb and club record of 2.80m to finish in 5th place in the competition.
Katie Baldwin finished 9th in the Junior Women Triple Jump with a best of 9.41m and went one better for 8th in the Long Jump in 4.25m.
St Abban's claimed 12th and 13th in the Junior Women's Shot Putt, with Holly Byrne 12th in 8.40m, while Grace Heydon was 13th in 7.39m.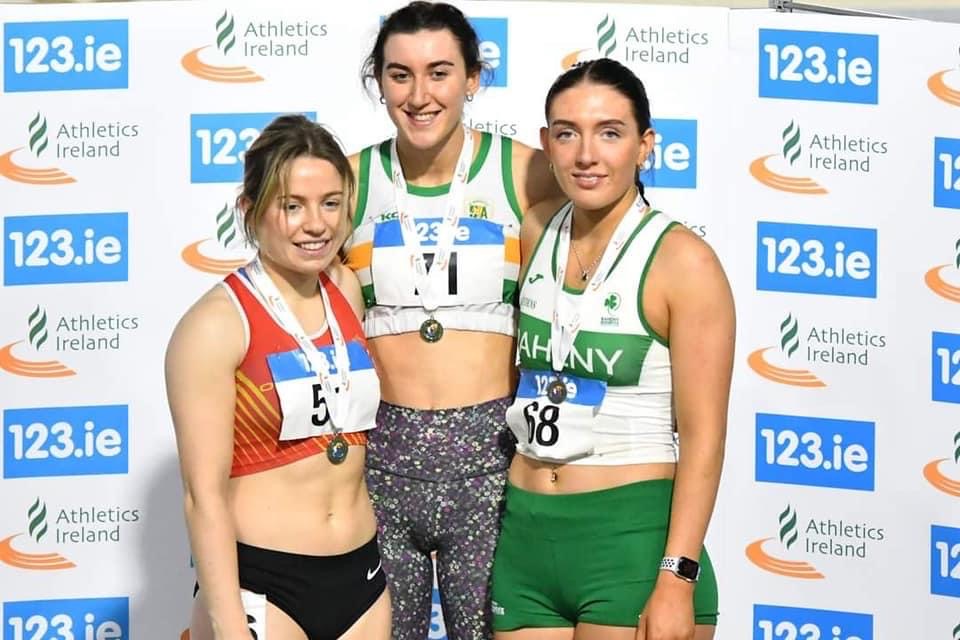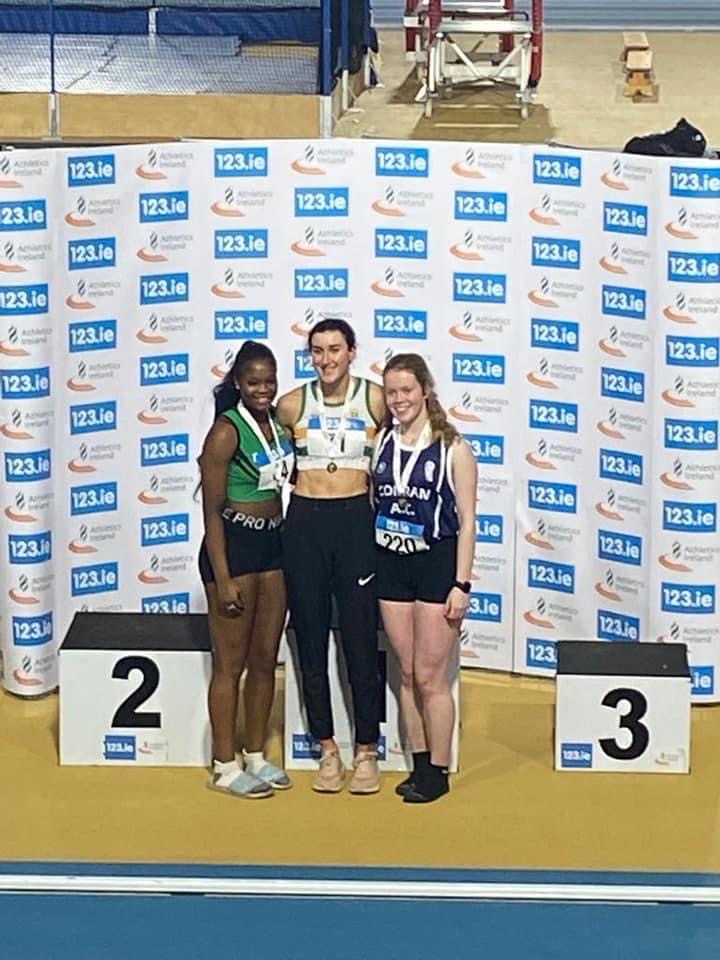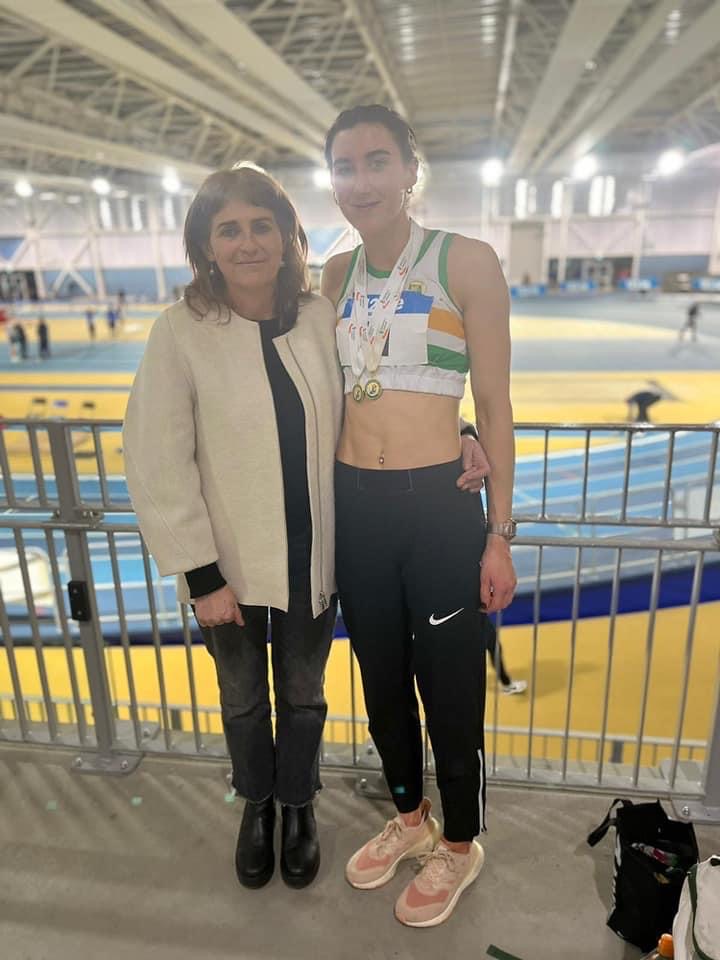 UK Cross Challenge
St Abban's Rachel Ayers made her international debut over the weekend competing on the Irish team at the UK Cross Challenge in Scotland.
Rachel received the call-up for the event having finished 7th at last year's Cross Country Championships in December.
She had a fantastic race finishing in 37th overall, and she battled her way to 3rd Irish scorer on the team.
The U-17 and Junior events were ran together which made for large fields and greater competition for all athletes.
Well done to Rachel on a great achievement and there's no doubt that it will plant a seed to help continue her excellent progress in athletics and inspire many more young female athletes to continue to progress in the sport.
Leinster Intermediate and Masters Cross Country Championships
Claire Phelan and Dick Mullins made the trip to Avondale, Co Wicklow on Sunday last to compete at the Leinster Masters Cross Country Championships.
Many of the age categories are ran together at these championships which adds to the competition in each of the races.
Claire finished 21st in her age category and 52 overall in the race. While in the M65 event Dick came home in 13th place overall and 6th in his M70 category.