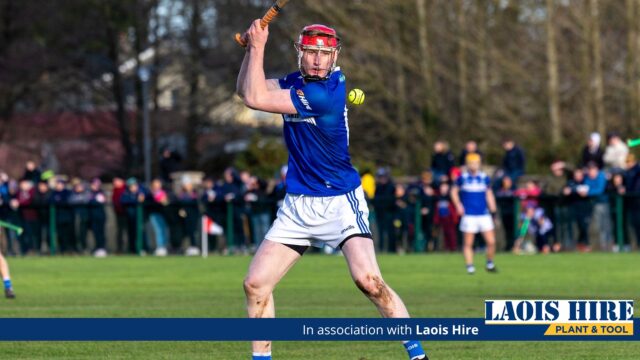 Laois succumbed to a dogged Offaly side in their final Walsh Cup game of the year in Tullamore on Sunday afternoon.
Laois led by eight points at the break but a capitulation in the second half led to Offaly coming back and claiming their sole victory in the campaign.
We'll take a look at some of the main points of the game below.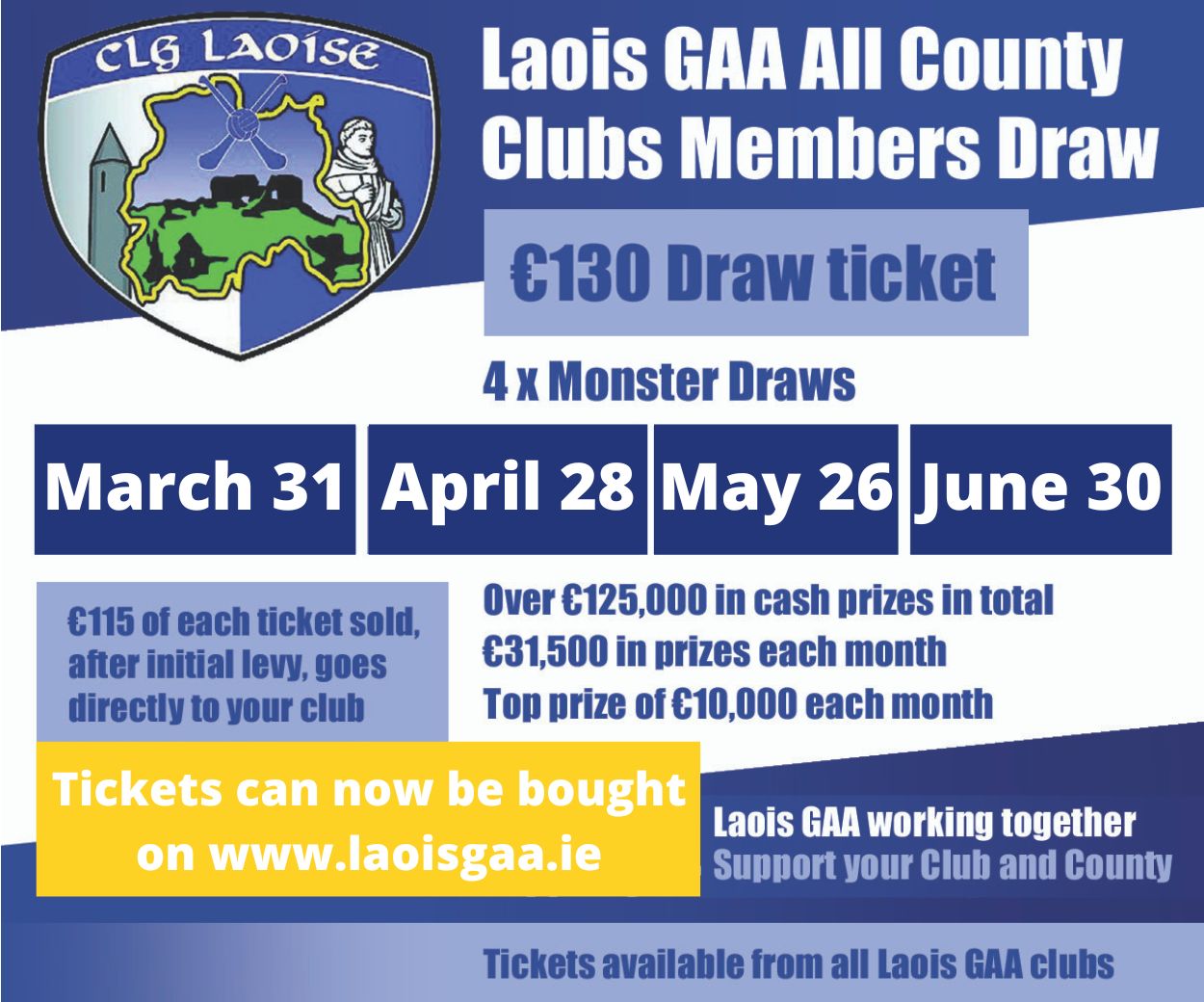 1 – Man of the Match – PJ Scully (Borris-Kilcotton)
There were a host of names in contention for this award in the first half as Laois were on top all over the field.
The performances waned, but PJ Scully kept the scoreboard ticking over for Laois as he was spot on with his frees throughout. He had another highlight reel sideline cut to add to his collection, making it three in the Walsh Cup this year.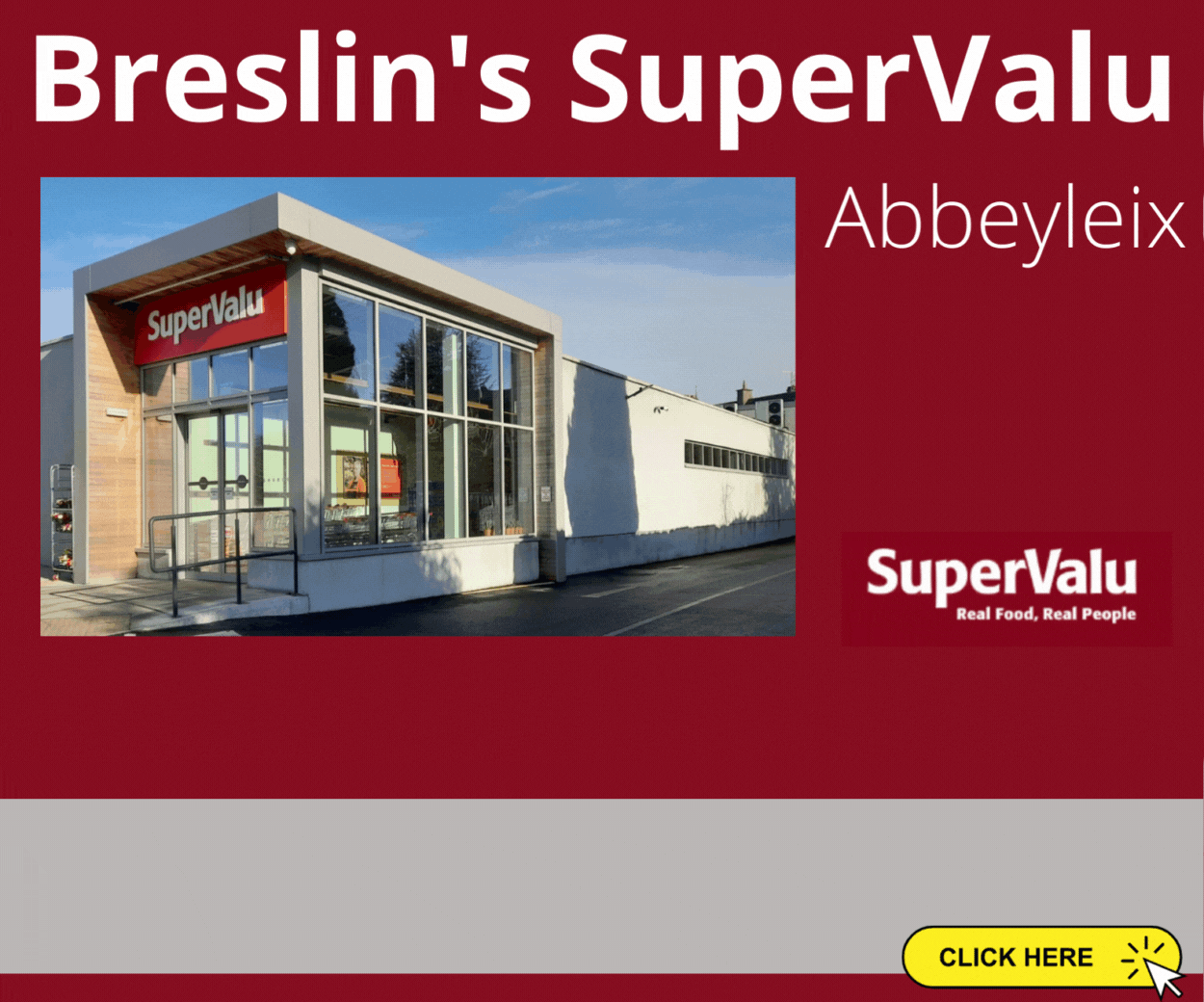 2 – Good first half performance again
For the second week in a row Laois went in at half time on the back of a positive opening 35 minutes, but failed to keep it up in the second half.
Against Kilkenny they were perhaps unlucky to go in trailing by five points after conceding 1-2 late in the half, but against Offaly they held an eight-point lead that could have been more.
They were all over Offaly in the first half on Sunday and didn't let them play. Offaly were reduced to playing high balls in towards the square which the Laois full back line spat back up the field with ease.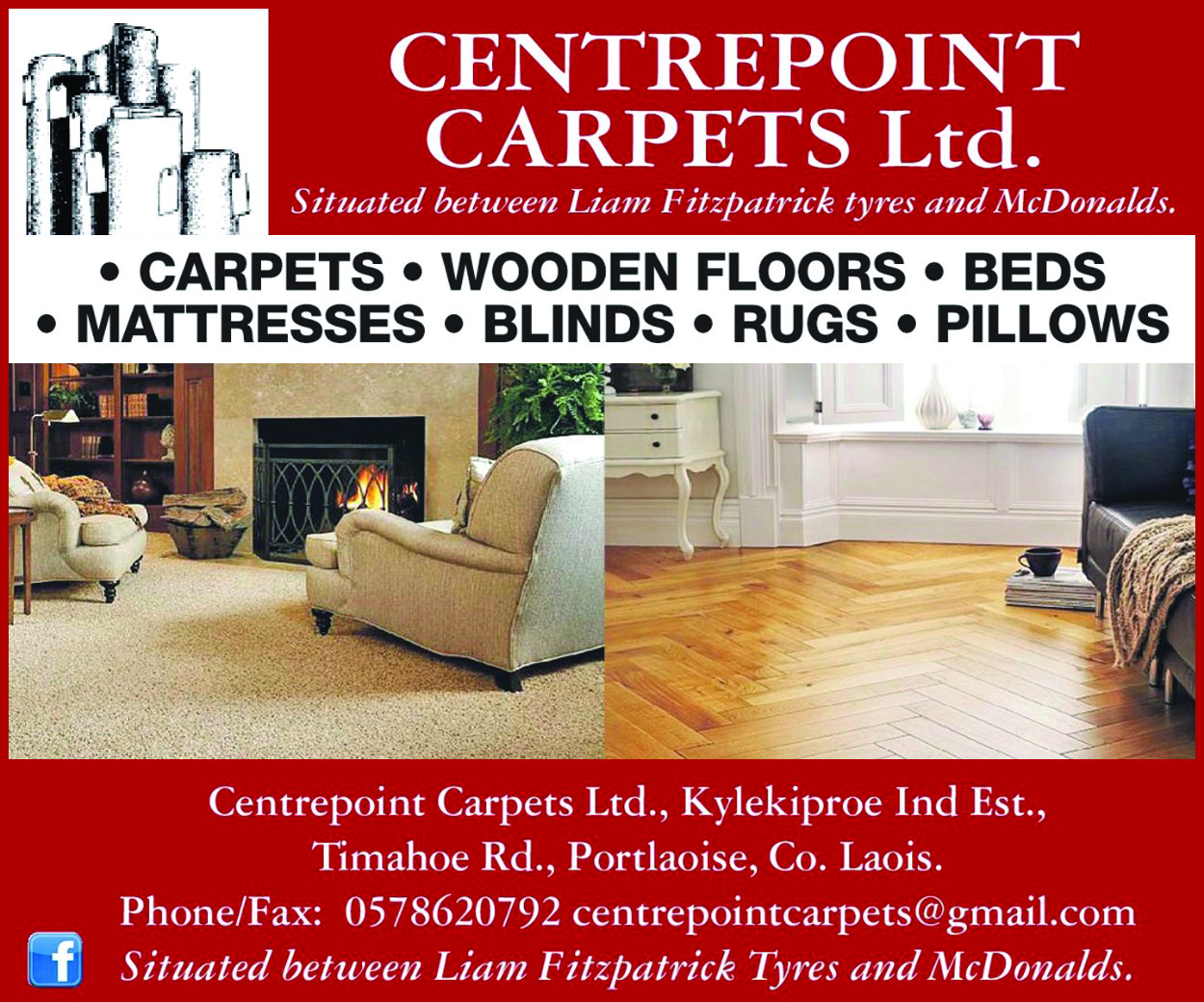 The forwards were constantly probing the Offaly goals and winning numerous frees as a result, and with PJ Scully on form Laois benefitted greatly.
3 – Second half struggles
As alluded to above it all came undone for Laois in the second half for the second week on the trot.
Offaly were reduced to 14 men during the first half and Laois looked to have enough of a gap between them to at least hold out for victory, if not push on and lay down a serious marker for the year ahead.
It wasn't to be though as they allowed the hosts back into the game, and much like Laois in the first half Offaly benefitted greatly from refereeing decisions that went against them and Eoghan Cahill was on fire from frees initially until he was subbed off, then Cathal Kiely stuck over three from three to see it out.
Podge Delaney also saw the line when he received a second yellow card in the second half which certainly didn't help Laois' chances of holding out, but Offaly were already on the charge by that point.
4 – Positional changes
There were a number of changes on the teamsheet from what we saw in the previous games, but moreso positionally rather than personnel.
Podge Lalor was the only starter that hadn't yet featured in the Walsh Cup and he put in a decent shift in midfield, although generally better known as a back.
In the backs we saw Ryan Mullaney shifted to full back, where he had a fine battle with Shane Dooley in the first half. Podge Delaney was moved up to centre back and Paddy Purcell drafted out to wing back which seemed to go well as he made some very positive runs up the field to kickstart attacks.
It will be interesting to see going forward how Willie Maher utilises his players as many of his backs and forwards are very versatile and can play along the lines.
5 – Some controversial decisions
Both sides had their complaints about the referee throughout the game as Laois racked up the frees in the first half, but there was somewhat of a shift when Brian Duignan was sent to the stand for an off the ball incident.
Laois conceded a huge amount of frees in the second half which allowed Offaly back into the game, but one decision in particular left the Laois fans in attendance irate.
Ross King found the net on the stroke of 70 minutes which would have probably sealed the game for Laois, but it was very controversially ruled out for a square ball, given he was no where near the square when the initial ball was played. Offaly duly went down the field and won the game with a free from Cathal Kiely.
6 – Smaller Laois support
As to be expected there was a much lower cohort of people donning blue and white in Tullamore than there was in Rathdowney and Mountrath.
Given that those were both home games against big name opposition the support was always going to be massive compared to an away game to Offaly which was effectively a dead rubber. However, it would be a shame to see the support from those games dwindle, given the great excitement and buzz generated over the last number of weeks.
It's a tough year ahead for Laois as they take on some serious opposition in the National League and Joe McDonagh Cup, a big support behind them can play a huge role.
7 – Plenty of positives to take from the Walsh Cup campaign
Despite succumbing to two losses there are certainly more positives than negatives coming away from the Walsh Cup campaign.
Willie Maher stressed throughout the competition that his main aim was to see what players he had as his disposal, and he proved that by using almost 40 players in the three games.
Some of the new faces and younger members of the panel have shone throughout, in particular Mossy Keyes, Martin Phelan and James Duggan.
It's very easy to see from the outside looking in that Maher has instilled confidence in his team to go out and play their game and that showed all the games, with Wexford being the obvious highlight where they saw it out right to the end.
There is a noticeably positive attitude amongst the players on the field in their play as they are intent on pushing forward and pressing from the front, often swallowing up the opposition backs. The trick now is to carry that into a tough National League campaign and see games out right to the end.
8 – What's next?
Things don't get any easier going forward as Laois' National League campaign kicks off with a trip to Thurles to face Tipperary, a team led by Willie Maher's clubmate Liam Cahill.
Tipperary also came out on the wrong side of a comeback on Sunday as they led Cork by 1-18 to 2-9 in the 65th minute of the Munster League final only to be beaten by a point in the dying embers of the game.
The National League sees Laois travel to Tipperary, Antrim and Dublin whilst they will host Kilkenny and Waterford in O'Moore Park.
NHL fixtures:
February 4th (Saturday) – Tipperary in Thurles at 5pm
February 11th (Saturday) – Waterford in O'Moore Park at 5pm
February 26th (Sunday) – Kilkenny in O'Moore Park at 2pm
March 12th (Sunday) – Antrim in Belfast at 1pm
March 19th (Sunday) – Dublin in Parnell Park at 1.45pm
SEE ALSO – A poor second half costs the Laois hurlers a big win away to Offaly