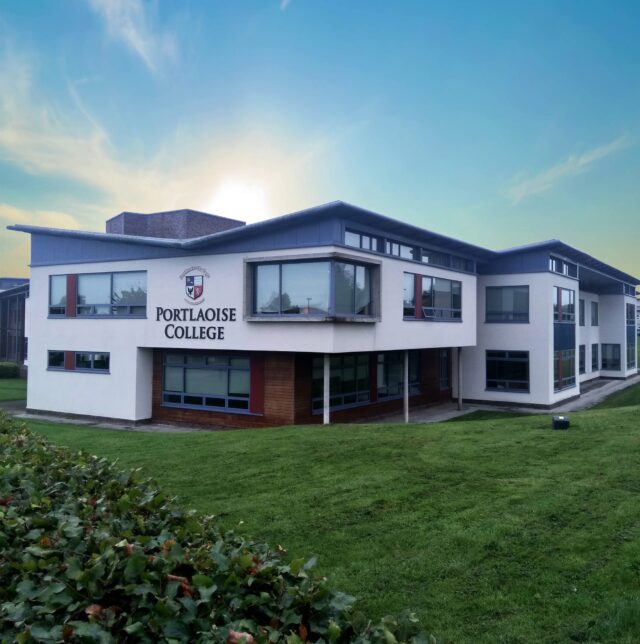 Supporting students in their educational journey in the core business of any school.
However there are many influences that can impact how a student reaches their full potential. 
Portlaoise College is hosting a panel discussion where various educational stakeholders will outline how their roles support students in giving them a positive secondary school learning experience. 
On Thursday, February 9, at 7pm join representatives from the Department of Education and Skills and Laois & Offaly Education Training Board along with internal stakeholders such as Students, Teachers, Senior Management, Parents Council & Board of Management members.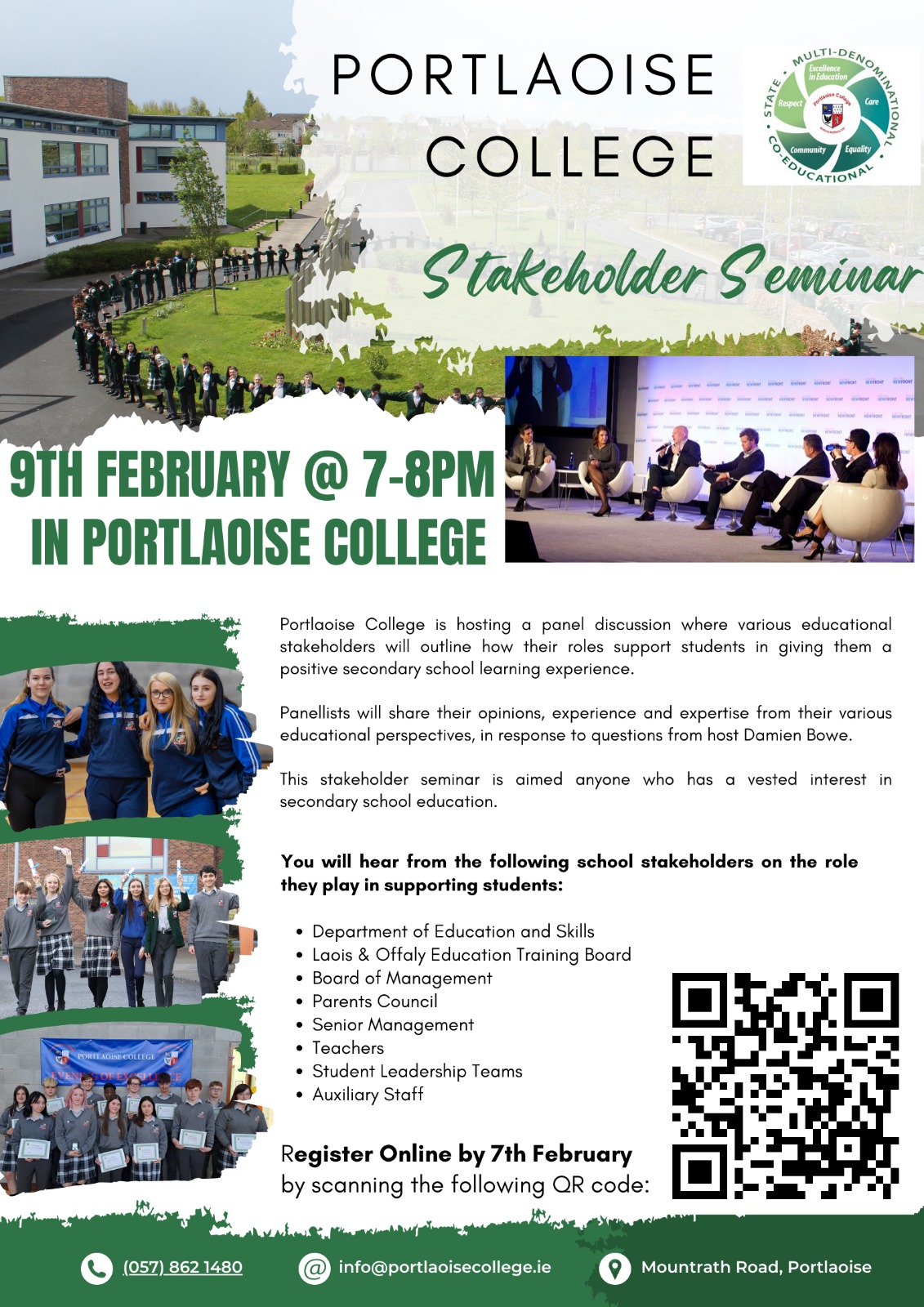 These panellists will share their opinions, experience and expertise from their various educational perspectives, in response to questions from host Damien Bowe, Chairperson of the Portlaoise College Board of Management.
Panellists will also weigh in on important issues relating to the future of secondary education, including digital learning, innovation and community impact. 
This stakeholder seminar is aimed at anyone who has a vested interest in secondary school education. This conference is especially suitable for parents whose child is about to start secondary school.  
Register today by clinking on the following link: https://forms.gle/NB6PPH6QfpsZURPH9