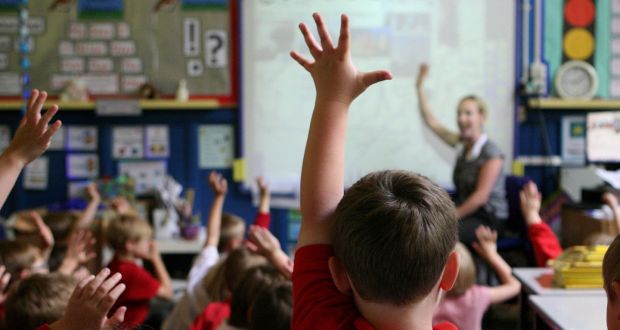 St Pius X National School in Ballacolla now accepting enrolments for the 2023-24 school year.
St Pius X NS is a Co-Ed school and offers classes from Junior Infants to Sixth class.
Mr Aidan Keenaghan (Principal) teaches 3rd, 4th, 5th and 6th class, Mrs Frances Theloke teaches Junior Infants, Senior Infants, 1st Class and 2nd Class and Mrs Kay O'Connor is the Special Education teacher for Literacy and Numeracy based in St Pius X National School.
The school is located in the centre of Ballacolla village, close to the local GAA grounds and community hall.
Extra-curricular activities are key part of life in our school. Sport is seen as an important part of each child's time in St. Pius X N.S. We field mixed boys and girls teams in hurling, football and soccer and have won competitions in all three sports in the recent past.
We are incredibly proud of the success our past pupils are currently having with the local GAA club, Clough/Ballacolla, winning the Senior Hurling Championship for the past three years.
It was also a great occasion this past year when the recently formed camogie club claimed their first underage title, with many current and past pupils involved. 
Each child is encouraged to participate in all sports, regardless of their ability levels, and every child from 3rd to 6th Class takes part in matches in both hurling and football.
In recent years we have also taken part in handball and rounders activities involving other schools as well as having dedicated basketball, athletics and gymnastics coaches coming into the school.
Swimming lessons are also available for children in all classes.
The hurling pitch, community hall and community walkway which are right beside the school and are used for both curricular and extracurricular activities.
In recent years the children in the school have also learned the tin whistle, recorder, flute, ukulele and drums and we are delighted that for the first time since Covid we will be able to put on a play this year.
The people of Ballacolla will be treated to our own unique version of Robin Hood this summer!
The school's small numbers in the school mean the staff can develop a close understanding of the needs of each child and all children in the Junior classes take part in early intervention literacy initiatives which give them a great advantage as they progress through the classes.
Another additional positive for parents is the Before and After School Den which operates on the school premises.
This is a separate, not-for-profit, company run by parents of pupils within the school and it allows children to be dropped off from 8 a.m. and it is also available after school. This is a great resource for working parents.