Siun Lennon wrote this piece on LaoisToday in January 2019.
---
In October 2018, the news broke that a French-born Stradbally woman, Elizabeth O'Kelly, who passed away in December 2016 at the age of 93, left €30m to five Irish charities.
Elizabeth lived in a Georgian House near the Market Square in Stradbally, and left €6m to the Irish Cancer Society.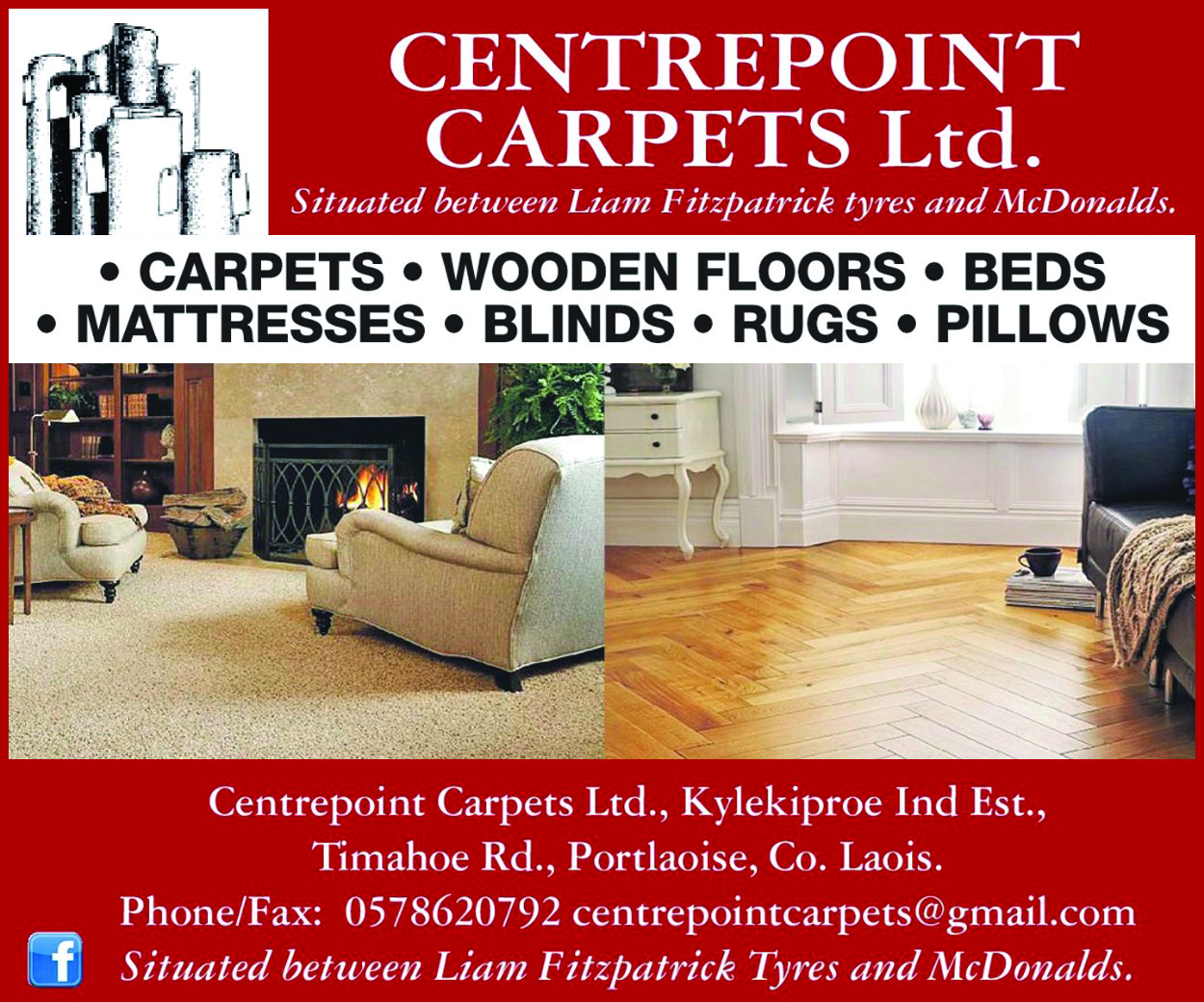 Other charities the French-born woman donated to are the Irish Heart Foundation, the Irish Society for Autism, the RNLI and the Irish Kidney Association (IKA).
However the adopted Stradbally woman was highly fascinating woman not only in death but in life – as Irish Times writer Rosita Boland dug deep to discover.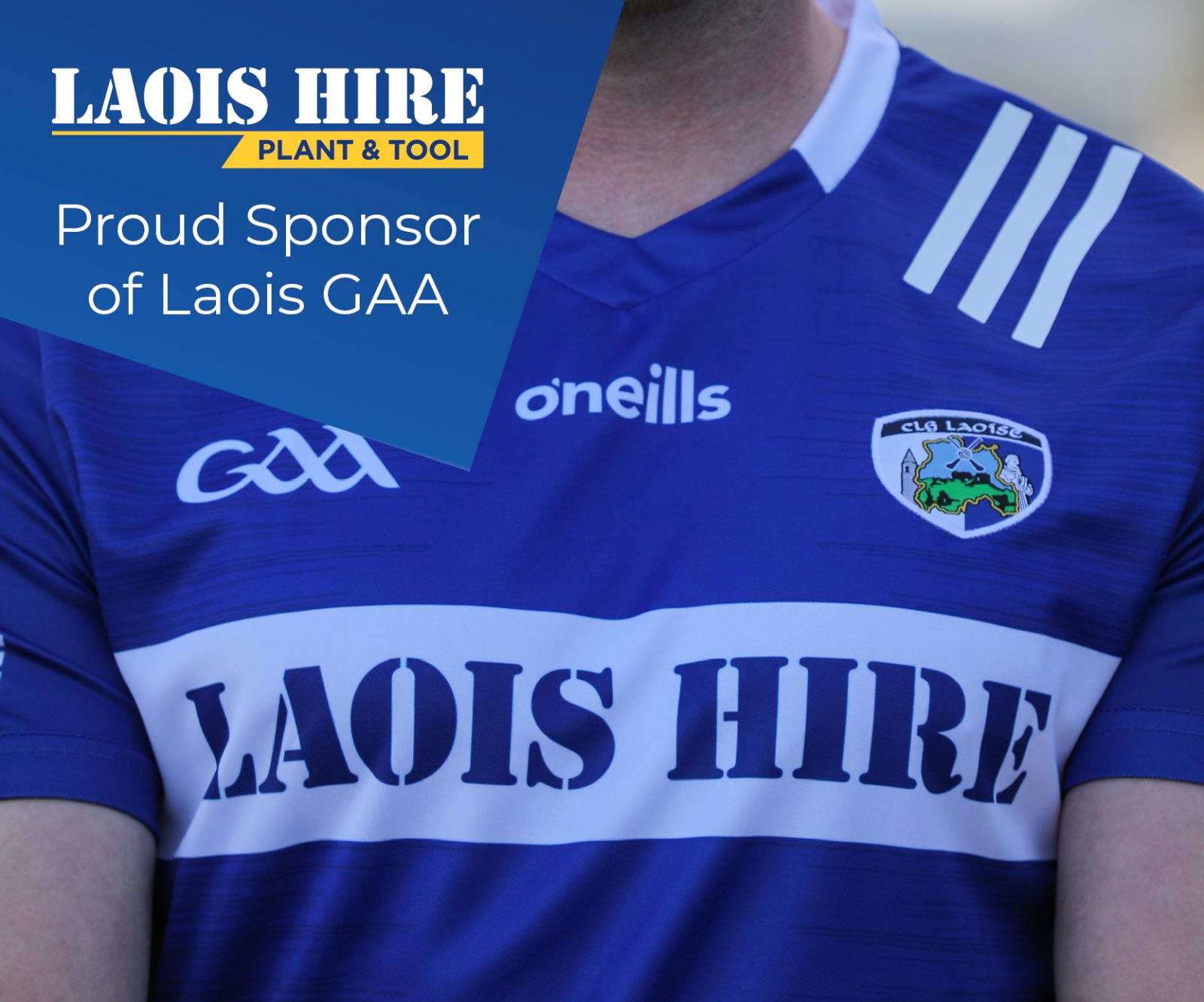 After O'Kelly's death, eight boxes of her papers were left to Maynooth University in the Special Collections and Archive section of the university's library.
Although the diaries, letters, estate papers, legal documents and photographs are not yet available to the general public, The Irish Times was permitted to see them and from there Boland wrote about the mysterious French-born O'Kelly.
Boland immersed herself in the life of the French orphan – from her bereaved early childhood years to how she amassed her great fortune later donated to various charities.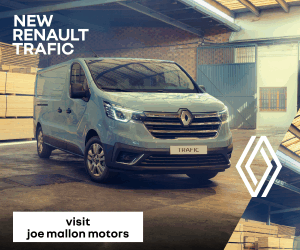 In a brilliant feature titled 'Elizabeth O'Kelly: The Irish orphan who gave away €30m', the Irish Times delved into the intriguing life of O'Kelly, brilliantly put forward by senior features writer Boland. The piece was published over two broadsheet pages on the Saturday before Christmas and stretched to over 4,000 words.
Elizabeth Annette Alice Sykes was born on January 14, 1924. Boland uncovered a letter sent from Elizabeth's mother, Alice Marie Victorine Hubert Sykes, to her sister-in-law Annette Kathleen Sykes.
Annette's brother was the deceased husband of Alice, Otway Richard Sykes. Alice Marie, who lived in France, wrote to her later husband's sister about the future of their daughter Elizabeth.
"You really are the only person in the world who I could trust to leave her to… "
Alice had correctly predicted that she did not have long to live after contracting tuberculosis.
Less than two years later, Alice Sykes had died. Her two year old daughter was brought to Ireland to be raised by her aunt.
Boland featured a short unpublished essay by O'Kelly about her earliest memories of Dublin.
"When the French nurse handed me over to my aunt she returned to her native land, and then I had to learn to speak English as I was just starting to speak French. That set me back a lot and I did not start speaking again for several years."
Elizabeth had a privileged upbringing with her aunt Annette.
Among Annette's household staff was a cook, a parlour maid, a scullery maid, a chauffeur and a children's nurse on hand.
Elizabeth received piano, French and Italian lessons and went on summer excursions to the Wheeler-Cuffe family at their vast Lyrath estate in Co Kilkenny, which is now a luxury hotel.
According to the archives in Maynooth, Elizabeth and Annette frequently visited, "the Savoy Cinema, the Abbey, Gaiety and Gate theatres, to the RDS to hear lectures, and to the Central Catholic Library on Merrion Square to borrow books. They liked to take tea together at the Automobile Club on Dawson Street."
Elizabeth kept diaries from her teens, all of which are included in the archives of Maynooth University and Trinity College.
When she was 17, Boland states she attended a technical school, where she learned cookery, dressmaking and food preservation.
In December of 1941, she wrote: "Auntie and I went to the bank after breakfast and I got my first check book. Sad I think because it makes me no longer a child."
Elizabeth also depicts feelings of heartbreak in her diaries.
"After lunch today Wilson (not his real name) called… had sent him to ask me if I would go to the Ward Hunt Ball tonight. I said I would be delighted.
"Then rushed off on my bicycle to Miss Casey to get my opera cloak. Wilson called for me at 9.30 and I had a most enjoyable evening. I did not get home next morning till 5.30."
At the back of this 1942 diary on a blank undated page, she wrote: "I wonder what 1943 will foretell. Will I be married? And will the war come to an end?… I keep thinking of [name crossed out]. I hope I am not in love… I would like to put down some of my impressions but am afraid of people reading them.
Boland admitted she felt 'a wrench' for the young O'Kelly when reading those words.
In January of 1943 she continued her dairy entries. "Auntie and I went down town and met Wilson in Grafton Street. Auntie asked him to come to tea this afternoon and he said he would … he never turned up. I was very disappointed.
"It is funny to meet him today as I had made a resolution for the new year to try and forget him and put him out of my mind completely and after tomorrow I will have to start again which makes it harder."
On July 24 she wrote, "I do wish I could forget about Wilson. I made that my promise last New Year's Day but I have not been able to keep it up. I dreamt the whole of last night about him. I know I am quite mad."
The following January, Elizabeth turned 20. "Today is my birthday and I am 20. I feel sad. My life is passing. I have done nothing in the time. Auntie gave me a handbag and some bonbons."
Elizabeth's heartbreak was to continue as her aunt Annette had a heart attack the following month.
On February 16, Annette Kathleen Sykes died at the age of 83. Elizabeth would not write in her diary for another month.
When she did on March 16, she wrote: "This loneliness is terrible. It is at night time I feel it most having no one to speak to. I feel it is growing more as the pace of time grows more every day since the funeral. I miss my aunt more as time passes. It is terrible." Her dairy entries stopped in November.
As Elizabeth was not yet 21, she was made a ward of court. Her guardian named as Lewis Herbert Winckworth of Westminster in London.
Her aunt's considerable estate included ground rents of various Dublin streets, and was to be held in trust for her until she turned 21 or married.
On March 14 1945, Elizabeth married widower and retired army officer Major John William O'Kelly. She was 21. He was 62.
Boland writes: "The couple lived together in O'Kelly's large house at Ballygoran, Co Kildare. They took several long cruises in the following years.
"The O'Kellys travelled by ship to South America, Canada, South Africa, Japan, Malaysia, and several other countries."
In January 1954, she wrote: "My birthday today. I am 30 years of age. Youth is gone."
Her late husband passed away in 1962 at age 80. Elizabeth never remarried or had any children.
With her husband's death, she inherited a large number of stocks and shares. These investments would later contribute a substantial amount of her donations to charity.
After Major O'Kelly's death, she began to travel even more. She sold their Ballygoran house in 1964 and traveled to Argentina and Uganda.
She later bought a house at Knockaulin in Leixlip, Kildare and, according to Boland, took up membership of the Kildare Archeological Society and the Irish Georgian Society.
It was then that she met Cholmeley-Harrison, a former highly successful stockbroker and member of the London Stock Exchange.
British-born Cholmeley-Harrison bought Emo Court estate in Co Laois from the Jesuits in 1969 and renovated the house. In the 1970s, he rented Emo's Dower House to Elizabeth.
Elizabeth's former home, Dower House, is now a café in Emo Court.
In the late 1990s, Elizabeth had successful treatment for cancer at Portlaoise Hospital.
Seventeen years later, the Irish Cancer Society recieved their largest single donation to date – a €6 million bequest from Elizabeth.
In the 90s, Elizabeth moved to a Georgian house in Market Square, Stradbally.
In 2005, Elizabeth received an astonishing €30 million from her shares in a company.
That year, the Leinster Leader group of newspapers, which included the Leinster Express, was sold to British regional newspaper group Johnston Press for €138.6 million.
At the time of the sale, she was the largest shareholder with 140,000 shares. Elizabeth was a silent shareholder and didn't get involved in the day-to-day business operations.
She had inherited her shares in the group from her late husband, who had in turn inherited them from his first wife.
Boland reports that in December 2005, Elizabeth anonymously gifted a sum of €3,000 to each staff member of the group.
Elizabeth died in December 2016. Although only 41 names were down in the register as having attended her funeral, the quiet, humble French-born millionaire was well-respected in Stradbally.
In the end of her article, Boland eloquently uses Fr Harper's description of Elizabeth to sum up the woman who has since helped so many.
"The reason she waited to leave her bequests is because she did not want the notoriety of making these magnificent donations in her lifetime."
"If she did something for you, she would let you thank her, but just once. She hated fuss. Elizabeth had the courtesy and style of a bygone age."
SEE ALSO – Former X Factor star sings praises of Laois hotel