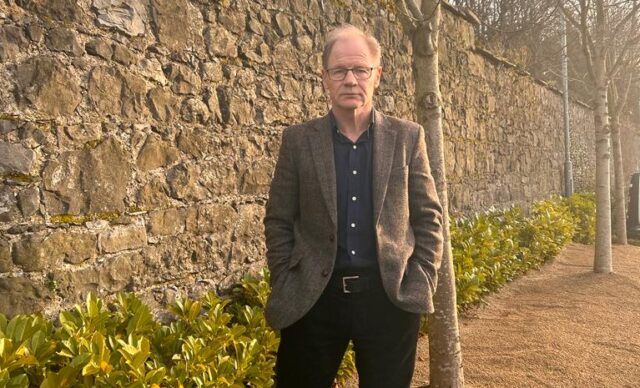 It's a long way from Portlaoise to Pennsylvania Avenue – the home of US presidential power – and Wall Street but it has been a fascinating journey for financier John (Seán) Conroy.
The Portlaoise man – named John on his birth cert but called Seán by his parents because of the proliferation of Johns locally- looks back on his childhood in St Brigid's Place, Portlaoise, with affection. 
"I had what I consider to have been a privileged upbringing, growing up as a working class kid in a town which, for its day, was open and inclusive, possibly because of the influx of people working in the various regional headquarters located in Portlaoise such as Garda, the then Midland Health Board, the prison and Telecom Eireann," he said.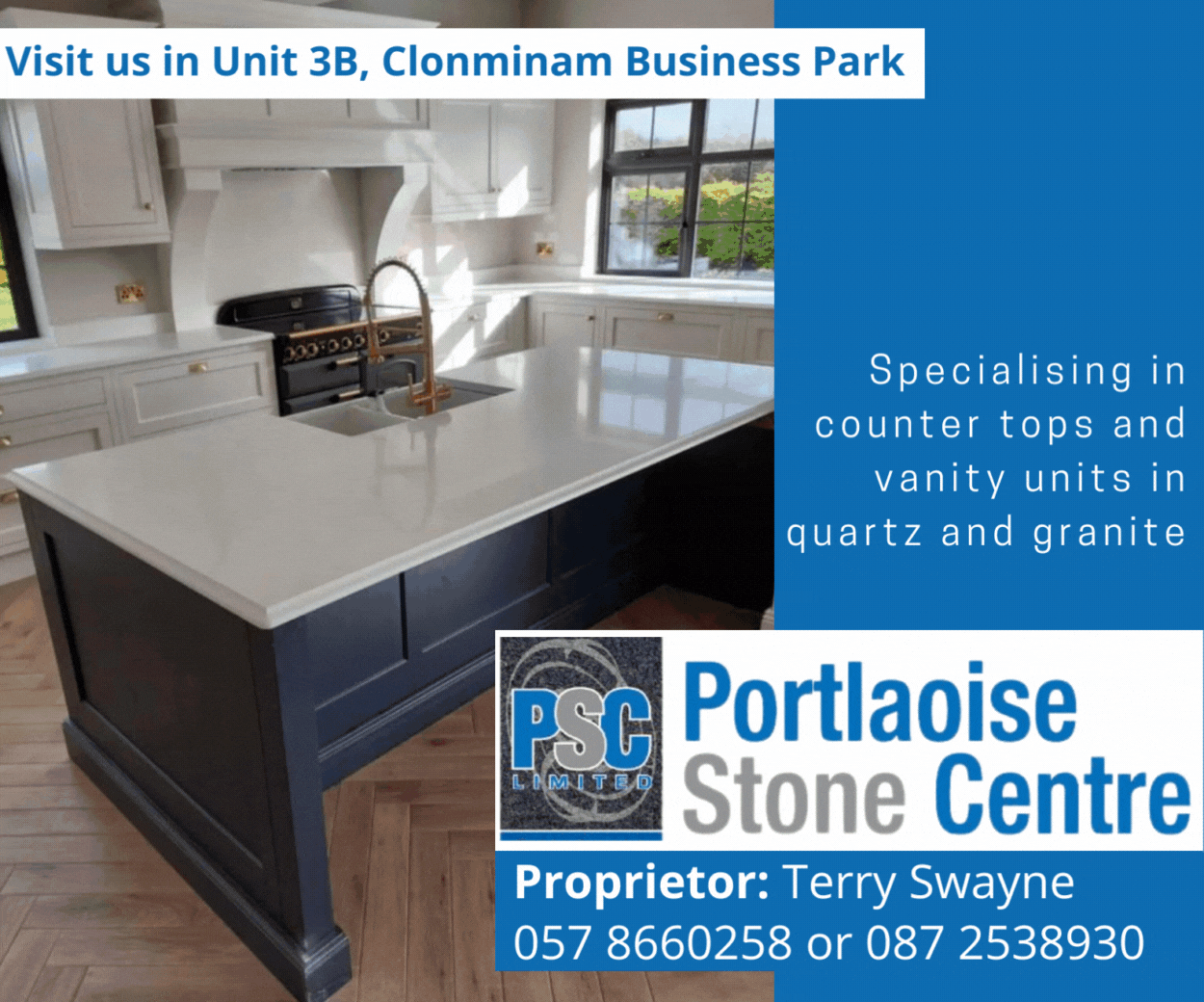 "And then the extreme good fortune of having a home in a small row of houses in St Brigid's council estate with the best neighbours one could wish for, the Bohanes, the Critchleys, the Griffeys, the Fennellys, the other Conroys and the O'Loughlins.
"The concentration of top-tier sporting talent in such a cluster –  I exclude myself here – has been remarked upon in many circles and was probably not replicated anywhere in the country," said a modest Seán who played football for Portlaoise.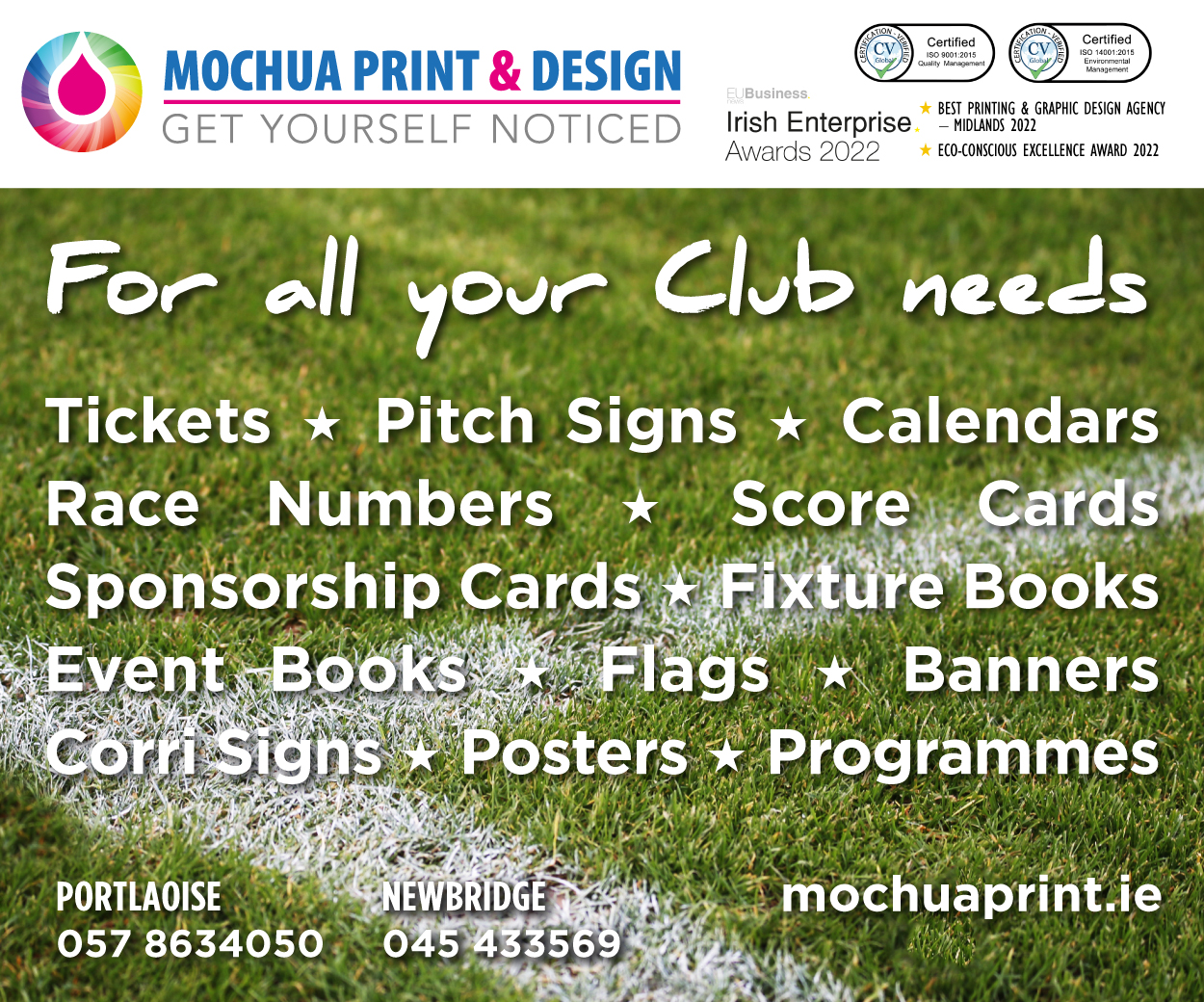 "There were indeed many happy memories on the sports fields but whether your thing was playing the piano, football or appearing in the school play, you still got unswerving family and community support. Here, large families helped each other out in difficult times. 
"The Critchleys were the first in the neighbourhood to have a phone.
"It was a pay phone and it was open to us all. How Mrs Critchley put up with the constant flow of traffic into the house I do not know. But they weren't frivolous calls.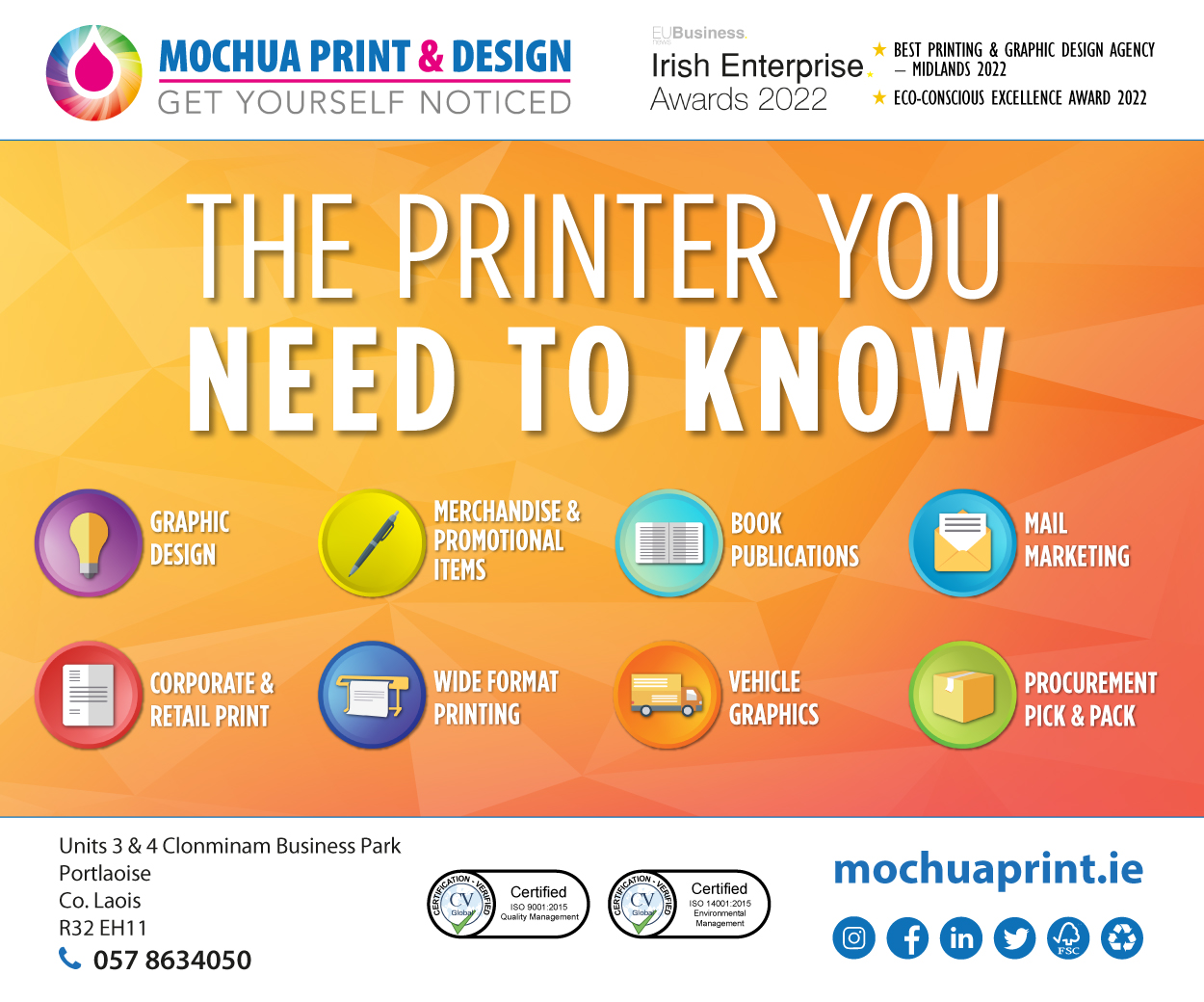 "They were often to make enquiries about family members in hospitals, or calls to fathers who worked far away so I guess she understood. 
"Most important, of course, was the home itself and the value system set by our own parents, parents who put others before themselves in dealing with problems.
"It was an upbringing that bred confidence and resilience, qualities needed to cope with the slings and arrows that life will inevitably throw at you, as you get older.
"Overall I was extremely lucky and I say to this day that I would not have swapped St Brigid's for Beverly Hills."
He attended the local CBS secondary school in the early '70s.
"It was towards the end of a transition era when sons and daughters were fully availing of the opportunities to complete second level education, something we take for granted now, but opportunities which were not readily available to their parents at the same age.
"It was effectively a free education and it was a great leveller, providing a route for some to third level education, often the first in family histories.
"Portlaoise CBS didn't offer the wide range of study options then as it does today but it had some very good teachers.
"I'm thinking of Mr Keary, who effectively provided an honours maths course on his own bat in my last year without which I would not have been able to pursue my chosen course of engineering in university.
"This did wonders for our morale as he allowed a number of the top performers – speaking academically of course –  from the Presentation Convent to join the class.
"I'm thinking too of our English teacher Ms Prendergast who I remember as having an unparalleled understanding of the torment of poor Hamlet, as well as the best legs in teaching.
"And of course the much-loved Mr O'Brien or 'Chippy' as he was widely known. 
"If the school had charged fees, I would somehow have found a way to pay them for the sheer entertainment value of attending Chippy's classes.
"He was a born entertainer but with a strong erudite leaning and a love for the classics.
"One of the subjects he taught was Latin, now sadly becoming a subject of the past – less than 100 students in the entire country took Latin as a Leaving Cert subject last year – and he managed to make it interesting and relevant.
"Outside school in my late teens, I was fortunate in being able to spend a lot of my time among a group of guys, some older and most with more life experiences who looked at life somewhat differently than I had been used to, questioning convention and  challenging the status quo.
"They were knowledgeable and interesting: the Delaneys, Byrnes, Gallaghers, Dempseys, Foster/Fennells and O'Callaghans. Endless discussions across a range of topics, sharpening the enquiring mind and developing a critical eye in preparation for life beyond 'the town.'
"On many occasions in my later life, sitting in board rooms or executive offices in London or New York and looking across at top executives waffling on with half-baked ideas, I would remark to myself how so many of those I grew up with and went to school with in Portlaoise would knock the socks off any of these 'elites.' Portlaoise was always quite the talent pool.
"After graduating in civil engineering from UCD, the first job I landed was as an engineer with a major contractor who had just won the contract for one of the biggest construction projects in the country, the building of Dublin City University (DCU).  
"I was all set to take the engineering world by storm and set new milestones for building techniques, cost management and beating deadlines," he laughs.
"I got a rude awakening. I discovered very quickly that the general foreman ran the show and, as a junior engineer, my role consisted of carrying a theodolite and serving an apprenticeship until I knew what engineering was really all about.
"For a young man in a hurry, this had very limited appeal, so I quickly decided that a career change was called for."
His plan was to do an MBA in Trinity College but first he had to grow his bank balance to pay the fees.
"I took a job in Dublin County Council and was seconded to McCarthy & Partners, Consulting Engineers, to work on site on a large infrastructural project in North Dublin.
"The attraction for me was the very generous civil service rates for car travel and subsistence allowances given to engineers on the project. This paid my Trinity fees.
"For balance, I must say that having more patience in my first job may not have been such a bad idea at all.
"The two guys who started with me on the project went on to have very successful careers in engineering, both establishing their own engineering companies in time," said Sean.
"I have absolutely no regrets about studying engineering in college and would certainly not discourage others from doing so.
"The MBA got me in the door of the business world but the course itself only scratched the surface of a long list of subjects; by contrast, the engineering degree gave me a deeper grounding in analytical thinking.
"In the business world, my observation is that engineers have a clear edge in identifying the key components of an opportunity or a financial/political trade and its prospects for success, enabling quick decision-making," he said.
After his MBA, he did an interview with NCB Stockbrokers in 1986 for a job as an equity analyst.
"I hadn't a clue what the work of an equity analyst really entailed but I was taken with the energy and buzz in the room.
"My interviewers were Dermot Desmond and Eamonn Rothwell, the two key figures in shaking up the stuffy world of stockbroking in Ireland at that time and, in the process, offering opportunities to outsiders like myself."
It was, Sean acknowledged, all a bit surreal.
"Less than six months after bumming around the bars and restaurants of Trinity, I found myself sitting in front of the CEOs of Ireland's leading quoted companies, asking questions of them about their companies and their performances, many of which I had just made up on the taxi journey over to meet them.
"This was privileged access indeed and, if it taught me anything, it was to think big and aim to be part of that circle.
"Winning is nearly always exciting and particularly so when it is against the odds or big incumbents.
"We worked hard and played hard and built lasting friendships. But excitement in young companies also depends on the people around you. 
"By the end of the decade Dermot had sold his shareholding and left. I had advanced to deputy head of the firm but it was now owned by Ulster Bank.
"It had lost the entrepreneurial feel and I saw limited scope for further advancement. It was time for me to move on too."
Having broken away from NCB, he set up Merrion Capital in 2000 in a move that hit the headlines.
The famed US investment bank, Allen & Co. took a 30 per cent stake in Merrion.
In 2005 Landsbanki, an Icelandic bank, came calling, keen to buy Merrion as part of its expansion into Europe. In mid-2008 Landsbanki held 84 per cent of Merrion.
However, the collapse of Lehman in September 2008 and the subsequent drying up of liquidity in the wholesale banking market led to major bank failures and one of the first to go was Landsbanki.
In late 2008/early 2009 Seán led Merrion's buy back from Landsbanki, at a steep discount.
Since leaving Merrion in 2014, Seán has gone on to establish the Redesdale Food & Beverage Fund.
"It is the only venture capital fund in Ireland wholly dedicated to investing in start-up companies in the food and food science area and aims to invest in the next generation of food entrepreneurs in this country."
On the personal front, it has been a difficult 15 months for Seán who is married to Yvonne with their son Seán living in New York and their daughters Charlotte and Amelia still in education in this country, following the loss of his dad, John-Joe and sister Margaret (Harding.)
"We've  had more than our fair  share of grief. It's been particularly hard on my mother, Rose, who as well as losing her daughter and husband, also lost a brother, Michael McCormack who she was close to  – all within three months of each other.
"But she's resilient and will bounce back. She has been less mobile of late but she keeps her mind active, which, I'm convinced, is the key to longevity. 'Mens sana in corpore  sano,' as Chippy would say.  
"She's a keen reader and is moving online so I have to  be careful what I say in this article.
"She's been lucky in one department: she's got extraordinary support from my brothers and their families in Portlaoise.  
"It's fully deserved payback for the years of unselfish effort she put in in raising her family. Second oldest, Michael,  works for eir; Kevin has retired from the ESB; Pascal is an investment manager – and a damned good one at that – and Donal works for Enva, an environmental company.  
"The youngest, Joe, is the unelected Lord Mayor of Portlaoise. I don't think there's a family he hasn't helped out. Surely we are going to see Portlaoise's second beatification – after Hesh McCormack," he laughed.
At 63, he said, the main challenge in business is not to become bored.
"So I try not to be restricted by my training and try to play in as many fields as possible.
"In life as in business, it's equally important not to become a pontificating old bore as new ideas are introduced.
As Siobhan, Kerry Condon's character in The Banshees of Inisherin would say, 'the last thing the world needs right now is another fecking boring man'."