A Laois man who was named the National Heritage Hero in 2022 received a Civic Reception recently.
This is the highest honour that Laois County Council can bestow upon someone in the county – and it went to Portlaoise native Teddy Fennelly.
The National Heritage Hero is presented to the event that successfully encouraged a greater appreciation of our natural world.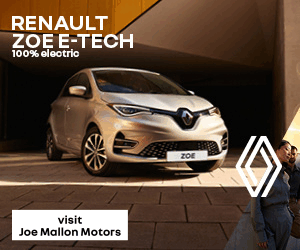 It also en-composes a consideration of the variety of plant and animal life in the area, and/or conservation of native species and natural landscapes, and/or that considers a resilient and sustainable future for the environment.
Teddy Fennelly has been an advocate and enthusiast for local history and heritage in Laois for over 50 years.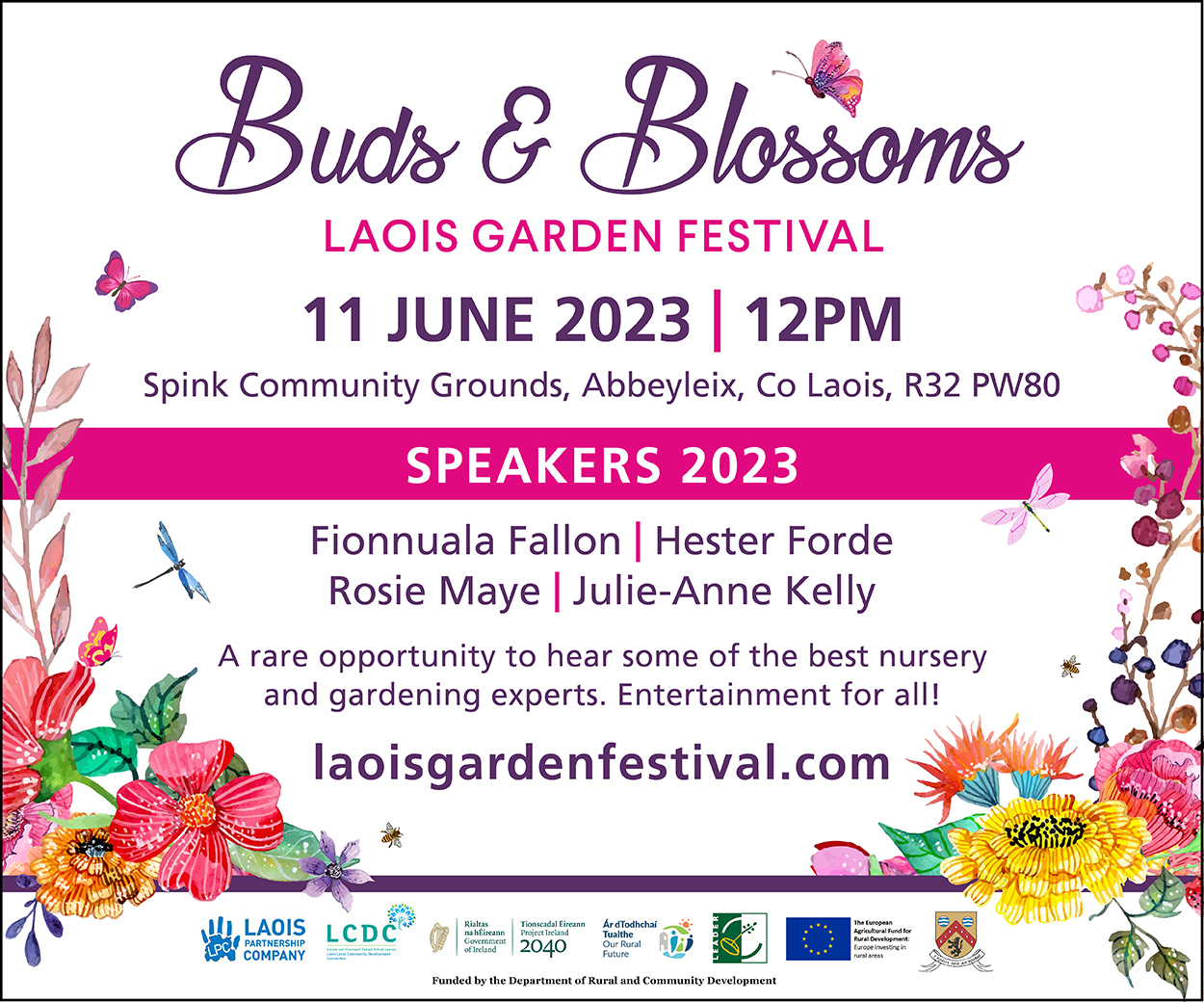 A former owner of the Leinster Express newspaper, Teddy is also well known for his involvement with Portlaoise GAA – and he also represented Laois.
He has written books on everything from the cooperative movement and Donaghmore Workhouse to the history of Laois GAA.
As Chair and President of Laois Heritage Society he has been responsible for publishing journals, promoting research and carrying out practical conservation projects.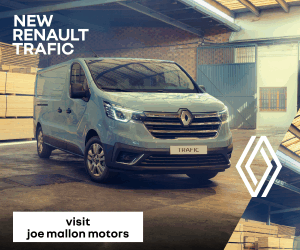 Teddy was joined by his family and members of the various organisations that he featured in over the years.
Photographer Michael Scully was present on the evening and captured some great images.
Check them out below: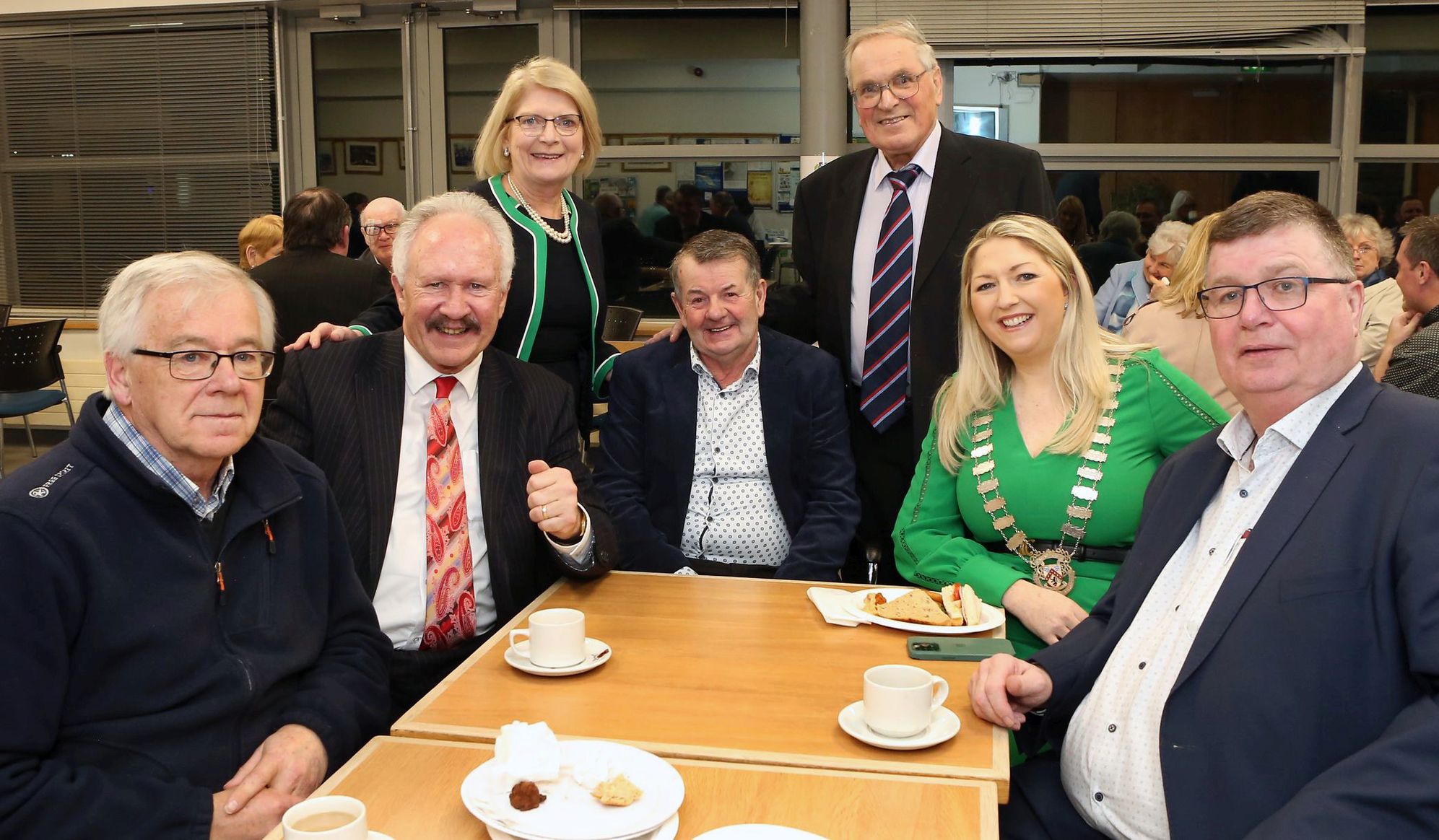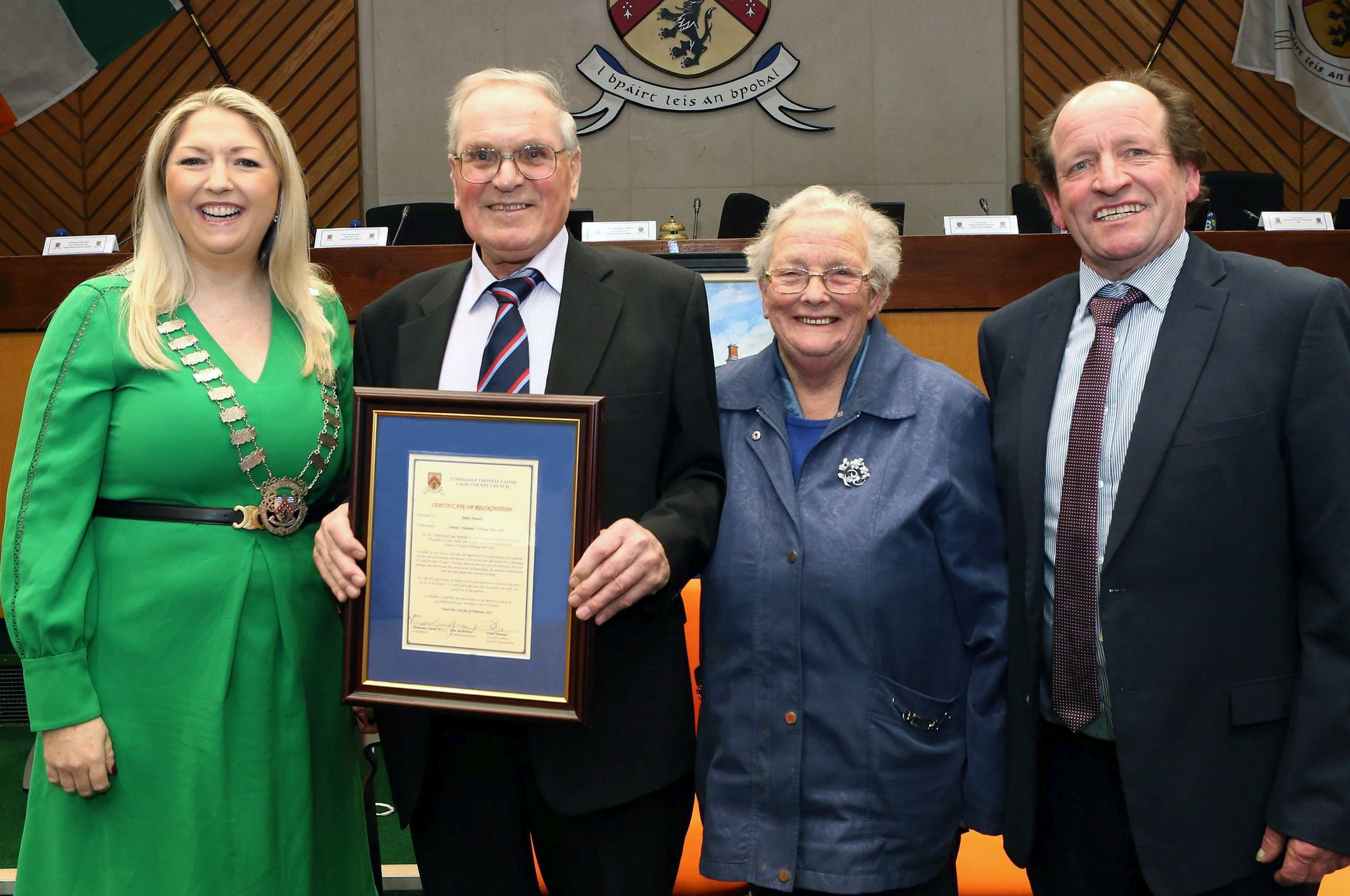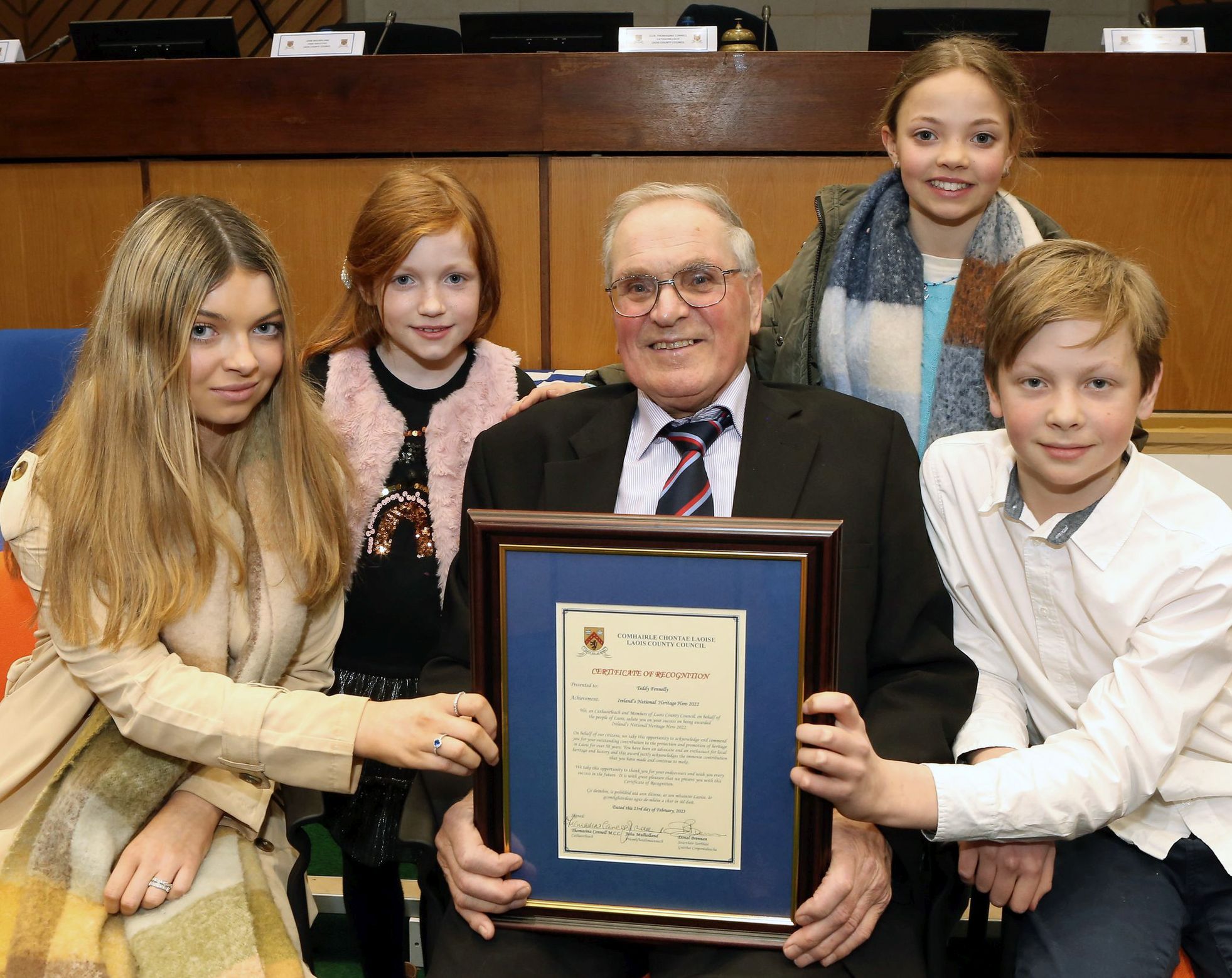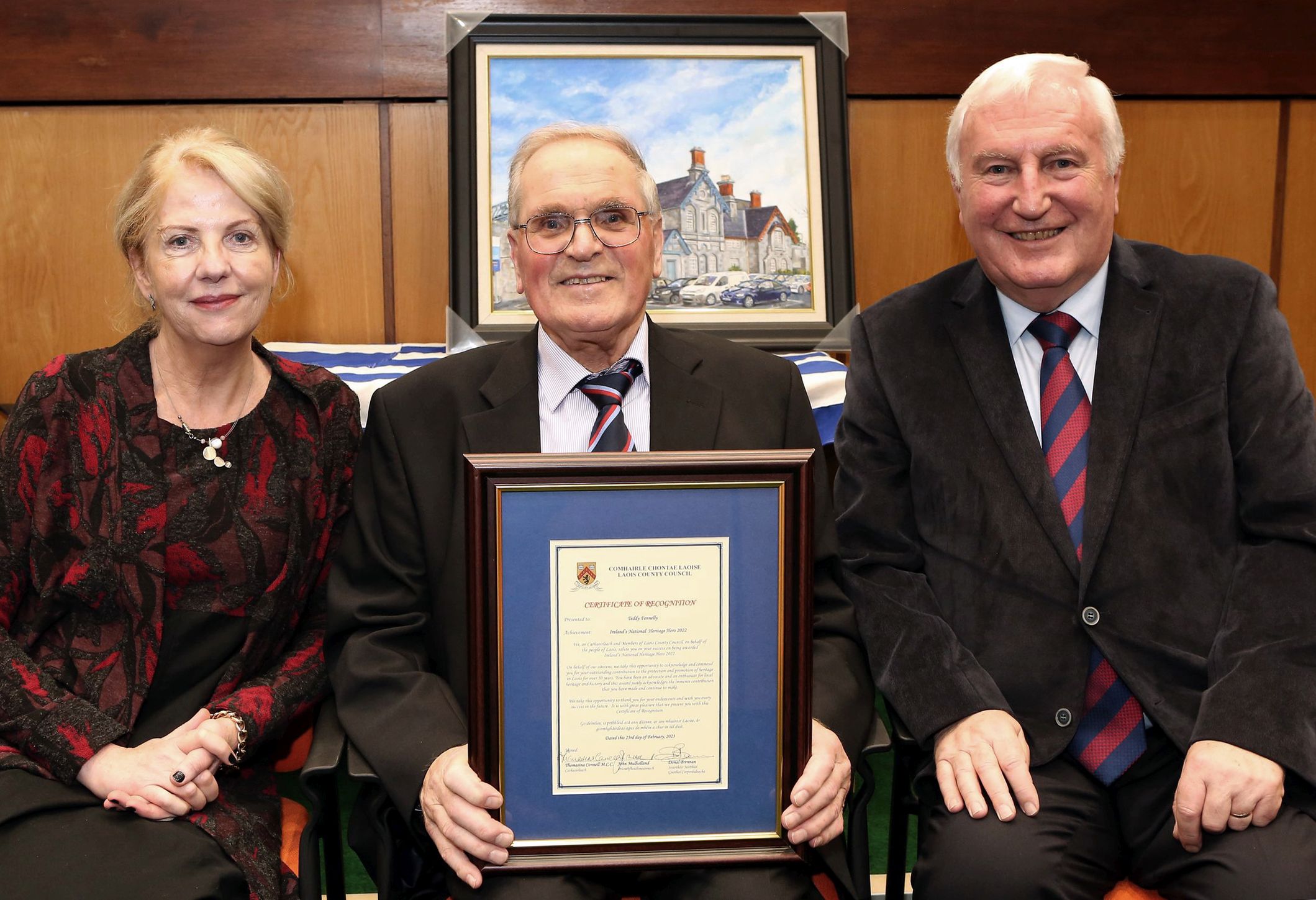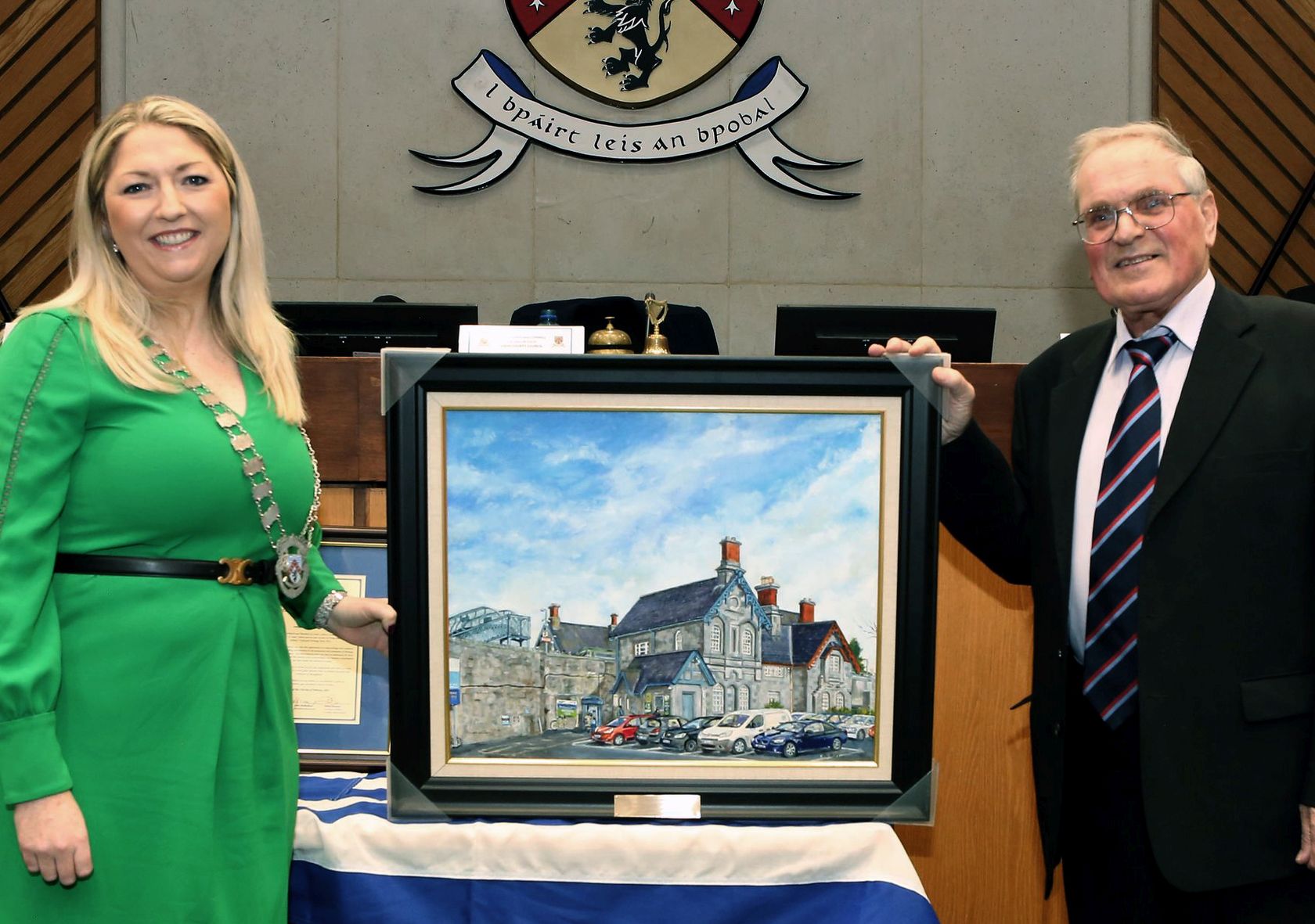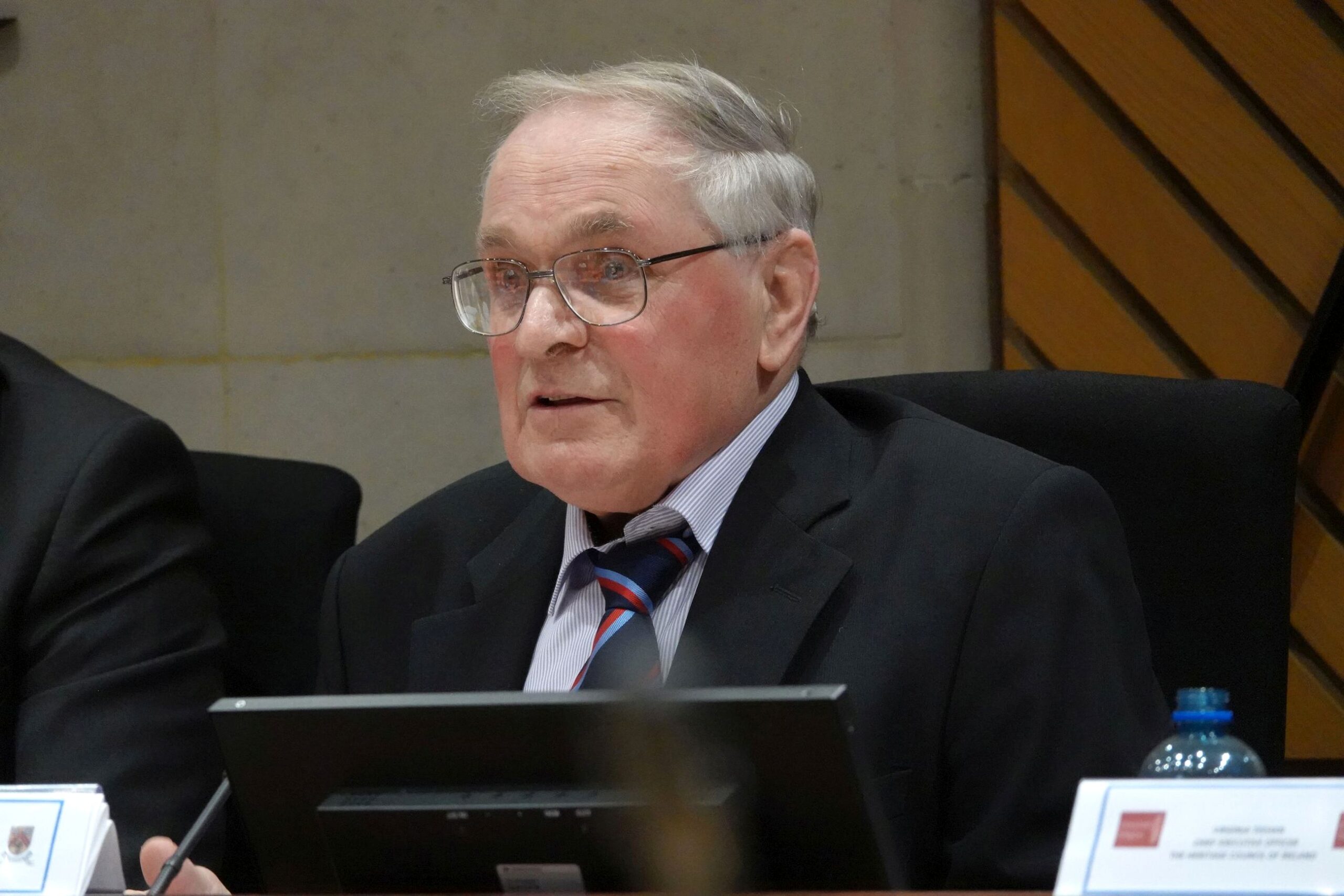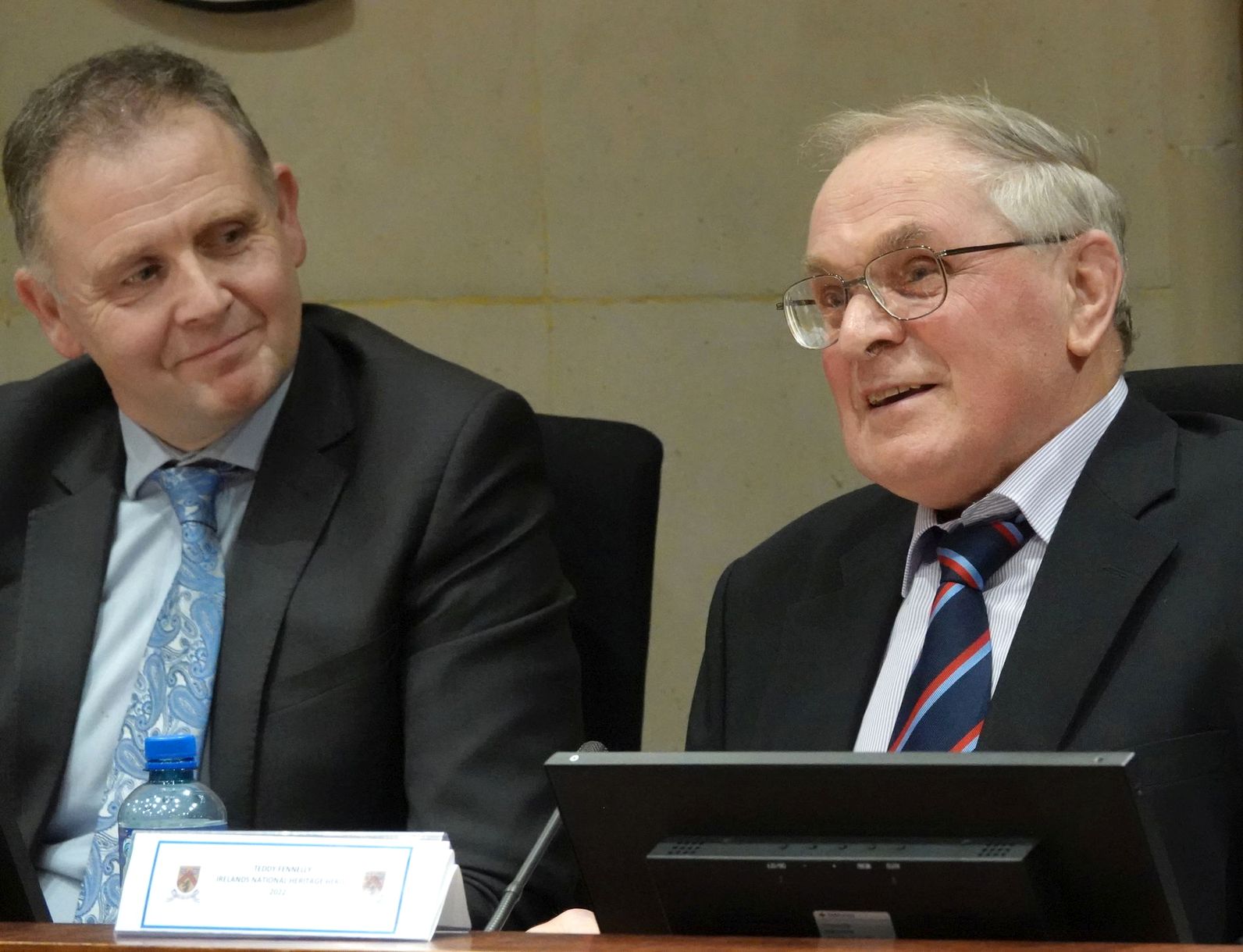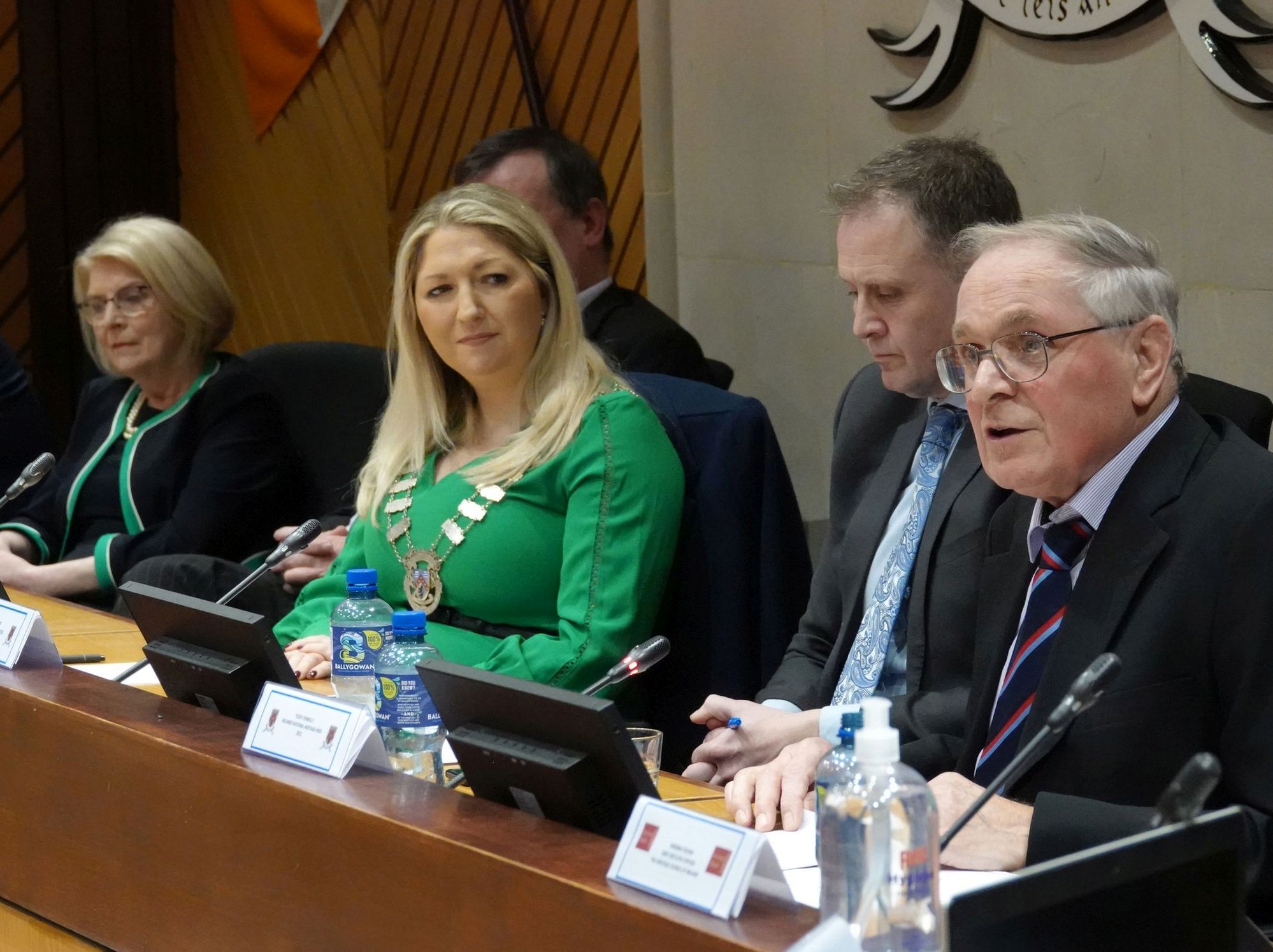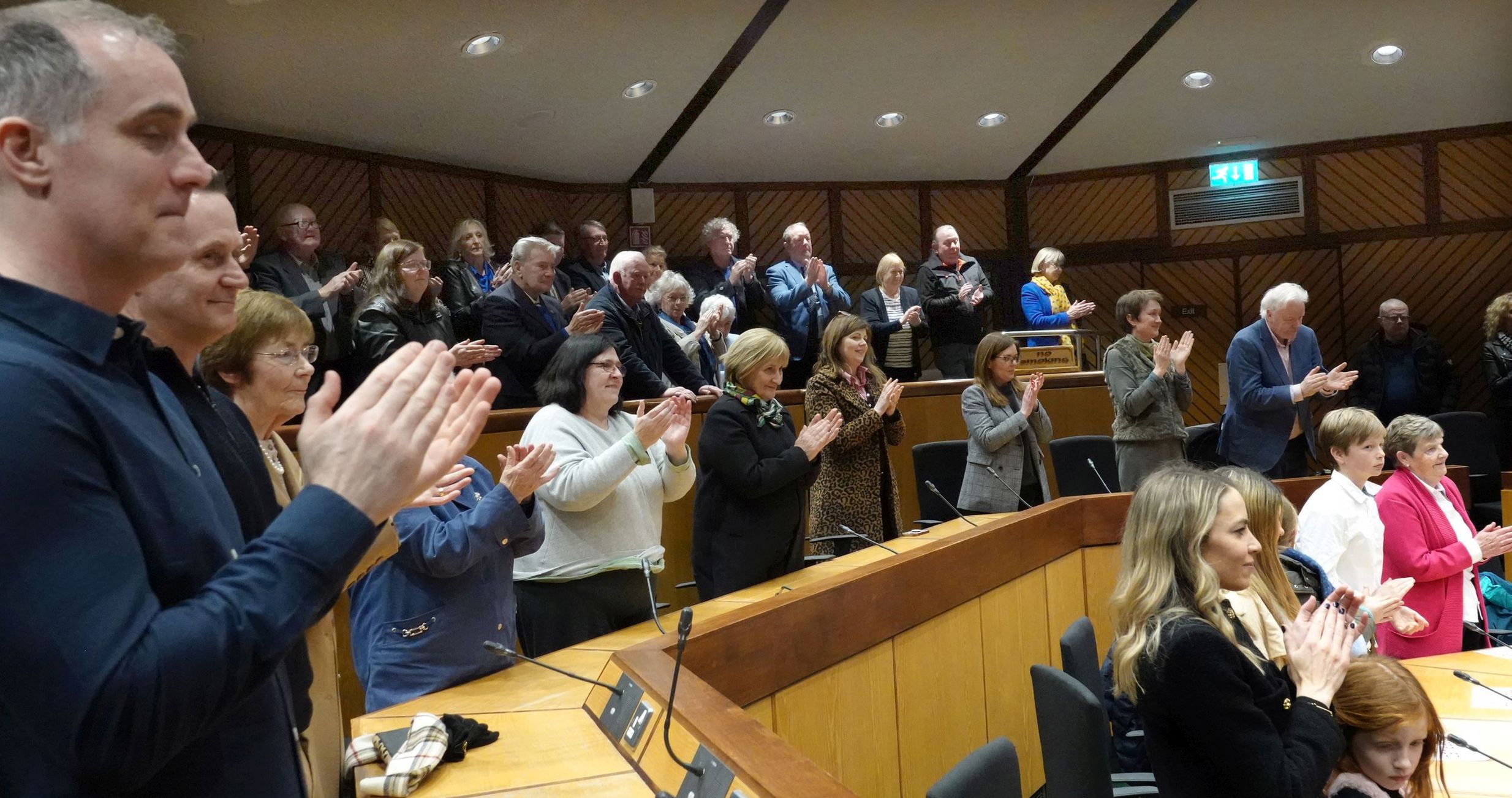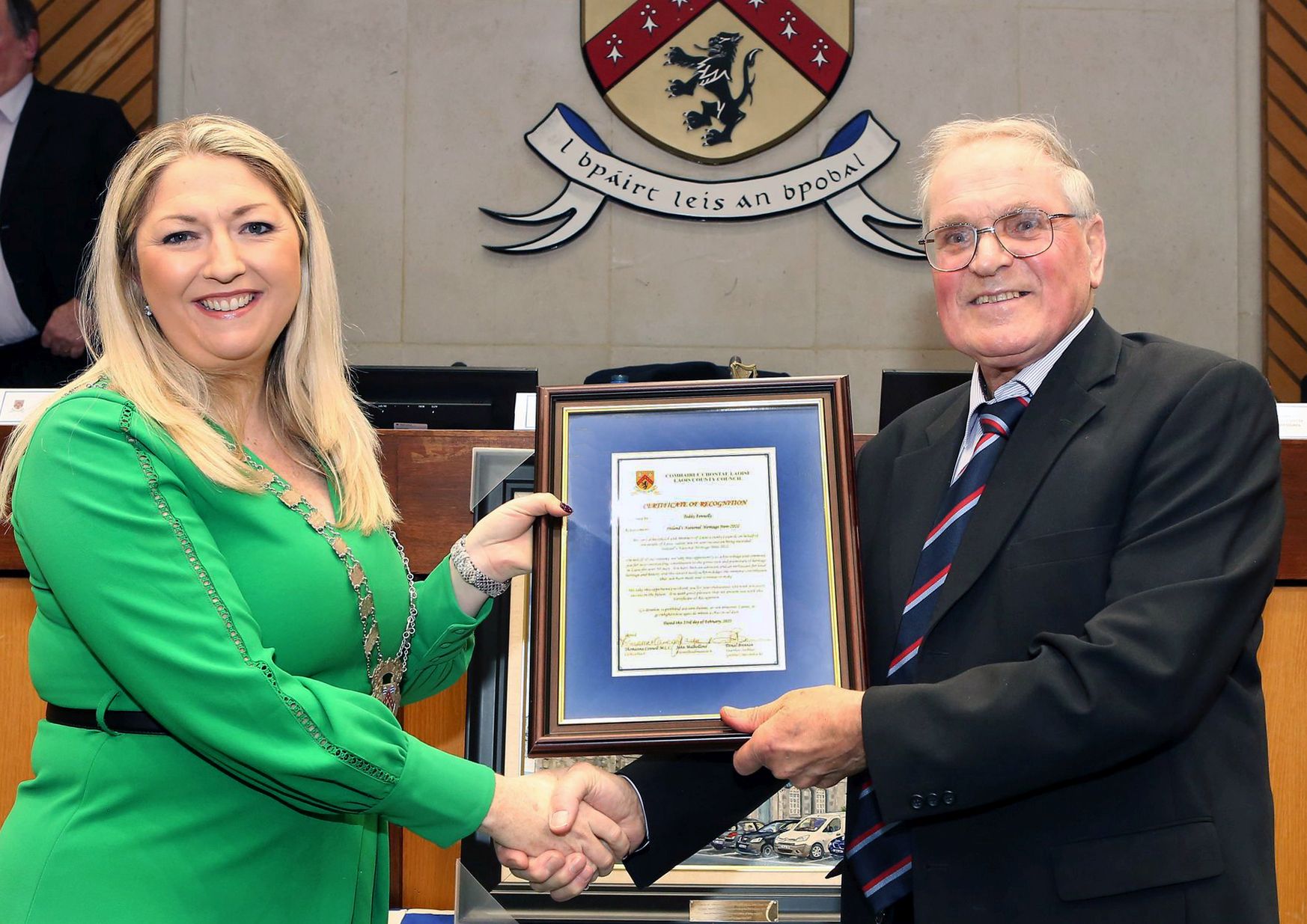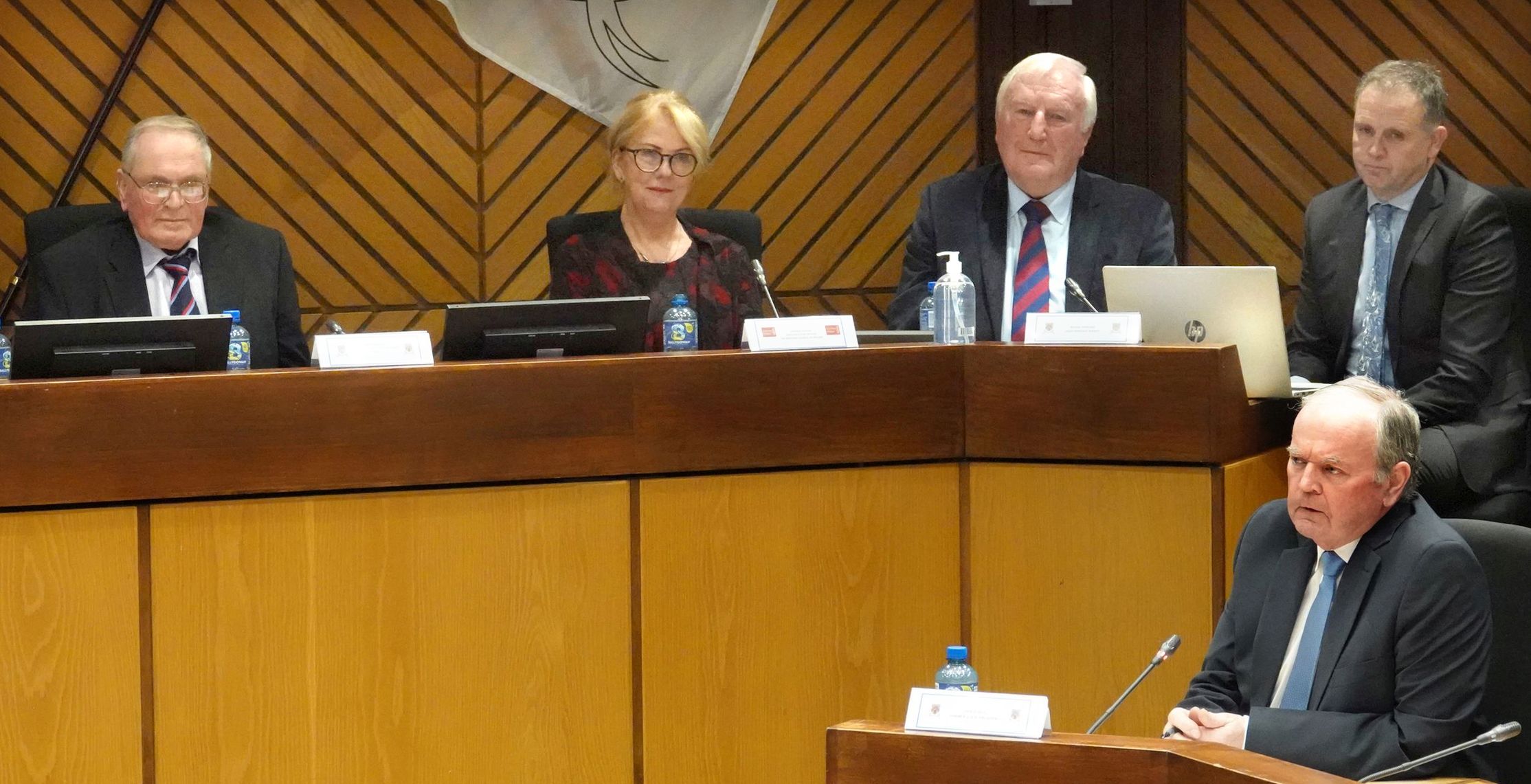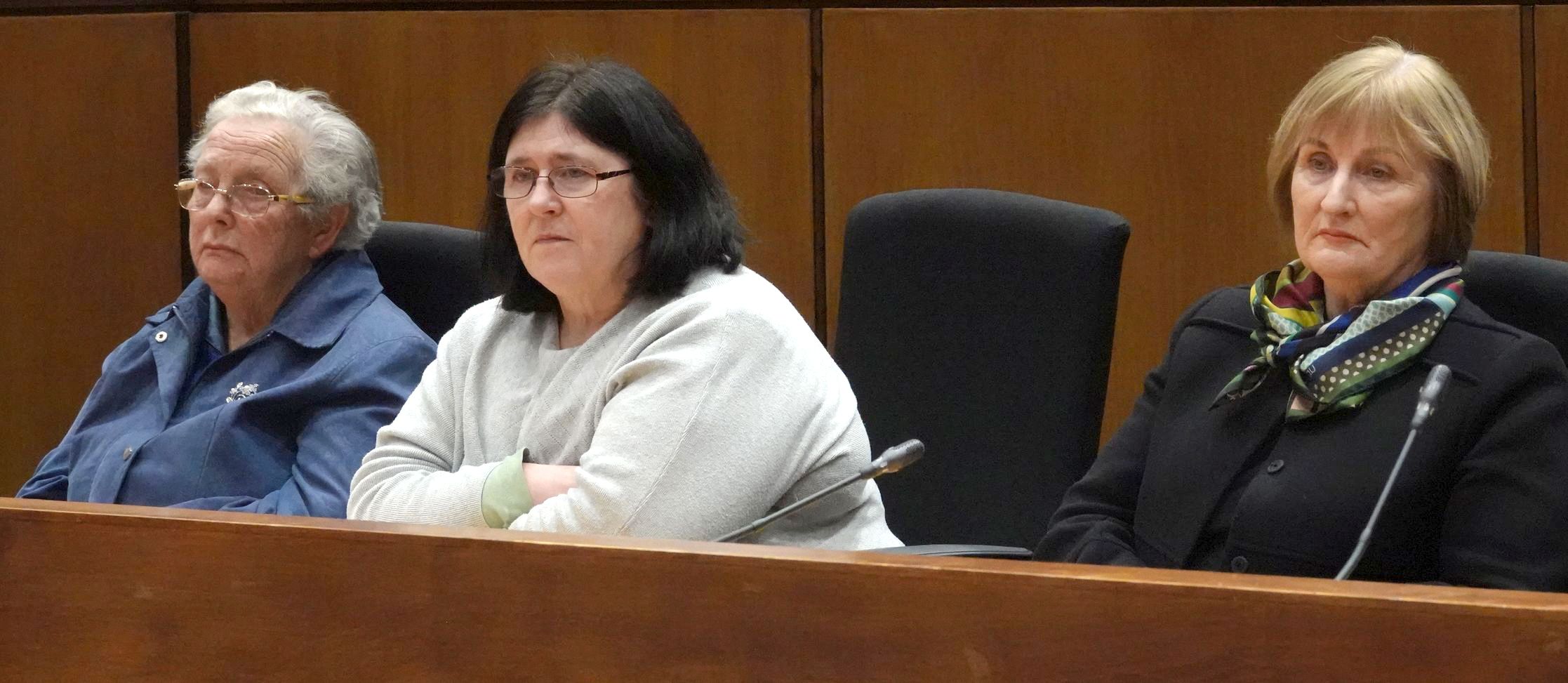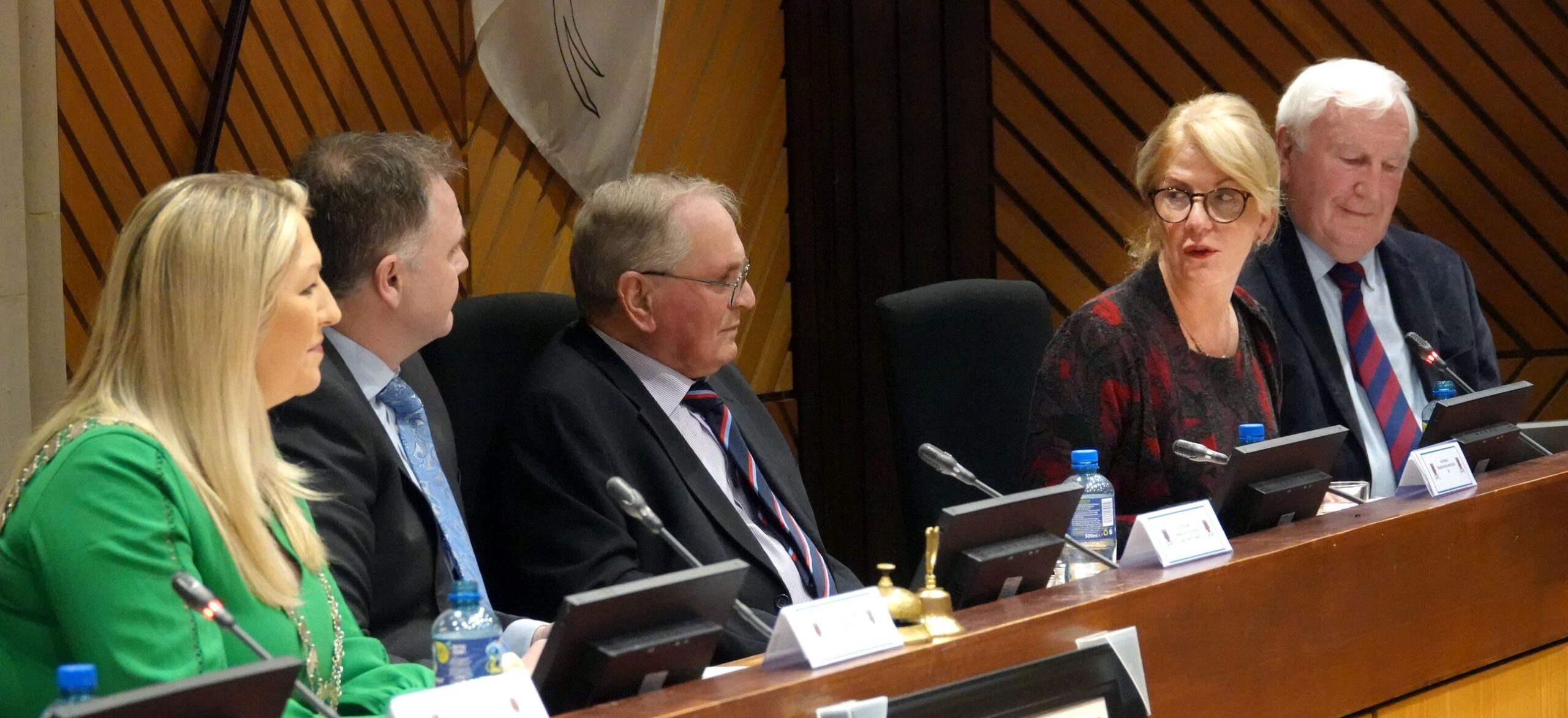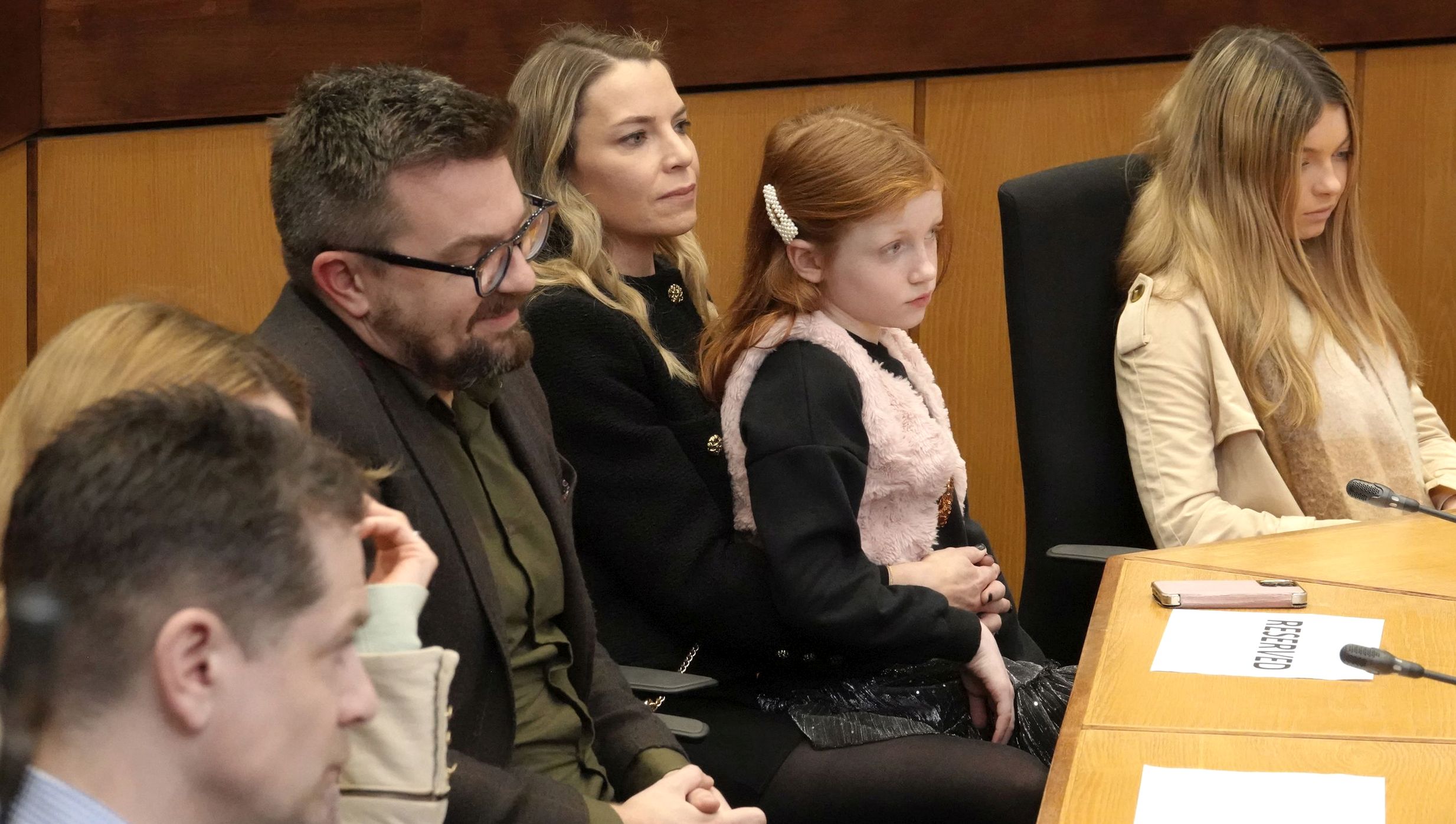 SEE ALSO – #LoveLaois: The Ridge of Capard – boardwalk, the stony man and views for miles all round