Barnhall 10 Portlaoise 31
Leinster Rugby U-18 Premier League 
There was sadness in the air as both teams showed great respect in a minutes silence for the late great past President of Portlaoise Pat Hooban.
Pat would be proud of this 5 star performance from the young men of Portlaoise who thorn Barnhall apart in the bright lights of the Maynooth University grounds.
Portlaoise took any early lead, a lead that was never relinquished with some hard running by Ivan Okonkwo and Dara Phelan and set up a delightful platform for Dylan Kelly to get the ball out wide where the full back Ciaran Culleton joined the line to perfection to take the ball at full speed and was impossible to stop.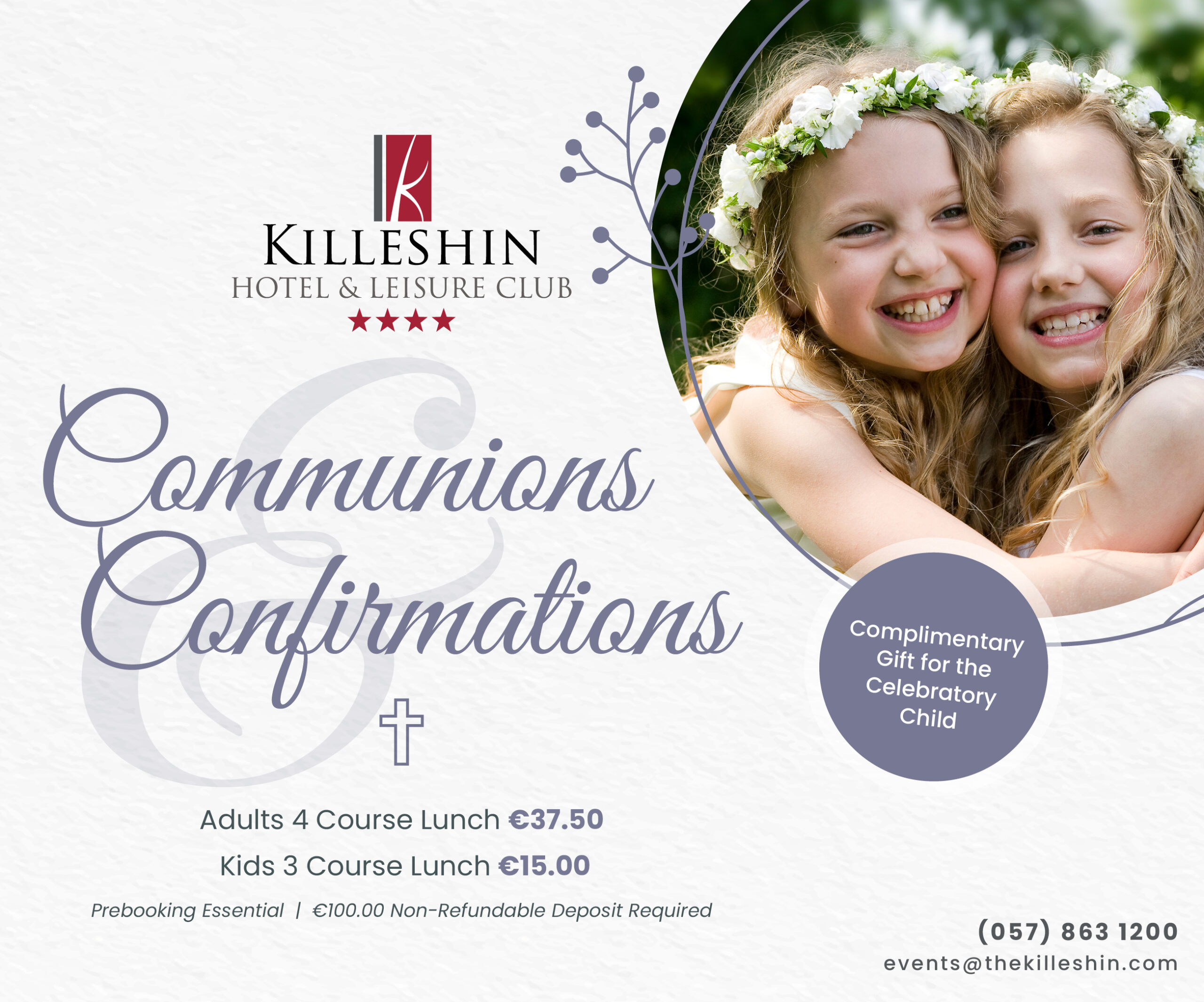 Portlaoise defence was outstanding as any open fractures were well and truly casted by a superb centre partnership of Conor Raggett and Sam Browne.
Barnhall were getting frustrated and were guilty of conceding a lot of penalties and Mathew Coonan was not in any forgiving mood and notched over two kicks to stretch the Portlaoise lead.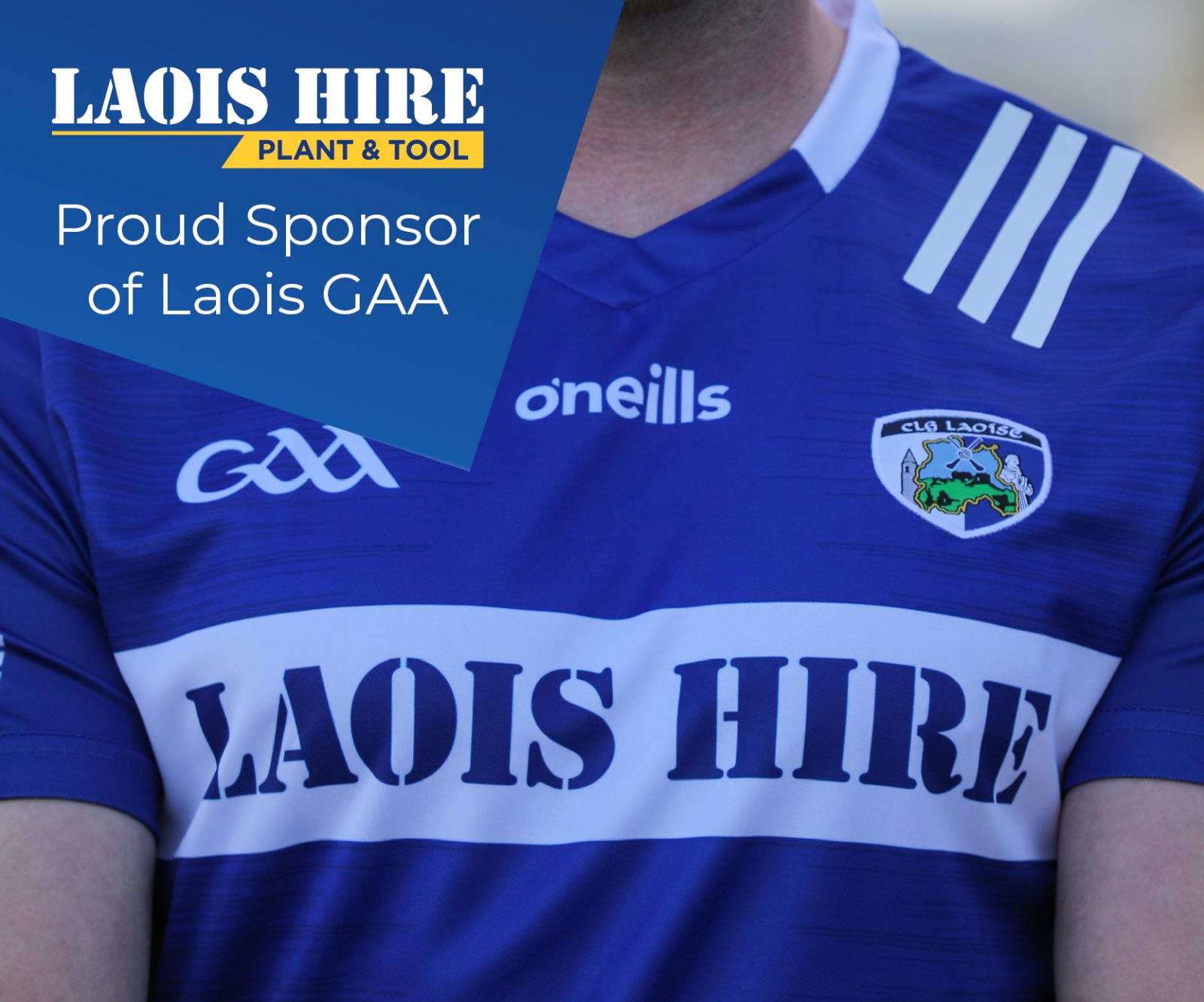 Daragh Townsnend and Adam Gylnn were outstanding all day and proving that they are more than catchers in the line out as they drove Portlaoise forward on every occasion and their ability to get to rucks on time and kept the Barnhall snipping hands away from any Portlaoise ball.
If Barnhall found it difficult to get around the Portlaoise defence they changed strategy and started to go route one and it paid dividends as their forwards got 5 points back after some extremely hard work.
But Portlaoise were on top form and responded immediately and it was that man again Ciaran Culleton, playing a captains role, sliced through the Barnhall defence like a hot knife through butter. Coonan converted and left the score 18 -5 to Portlaoise at half time.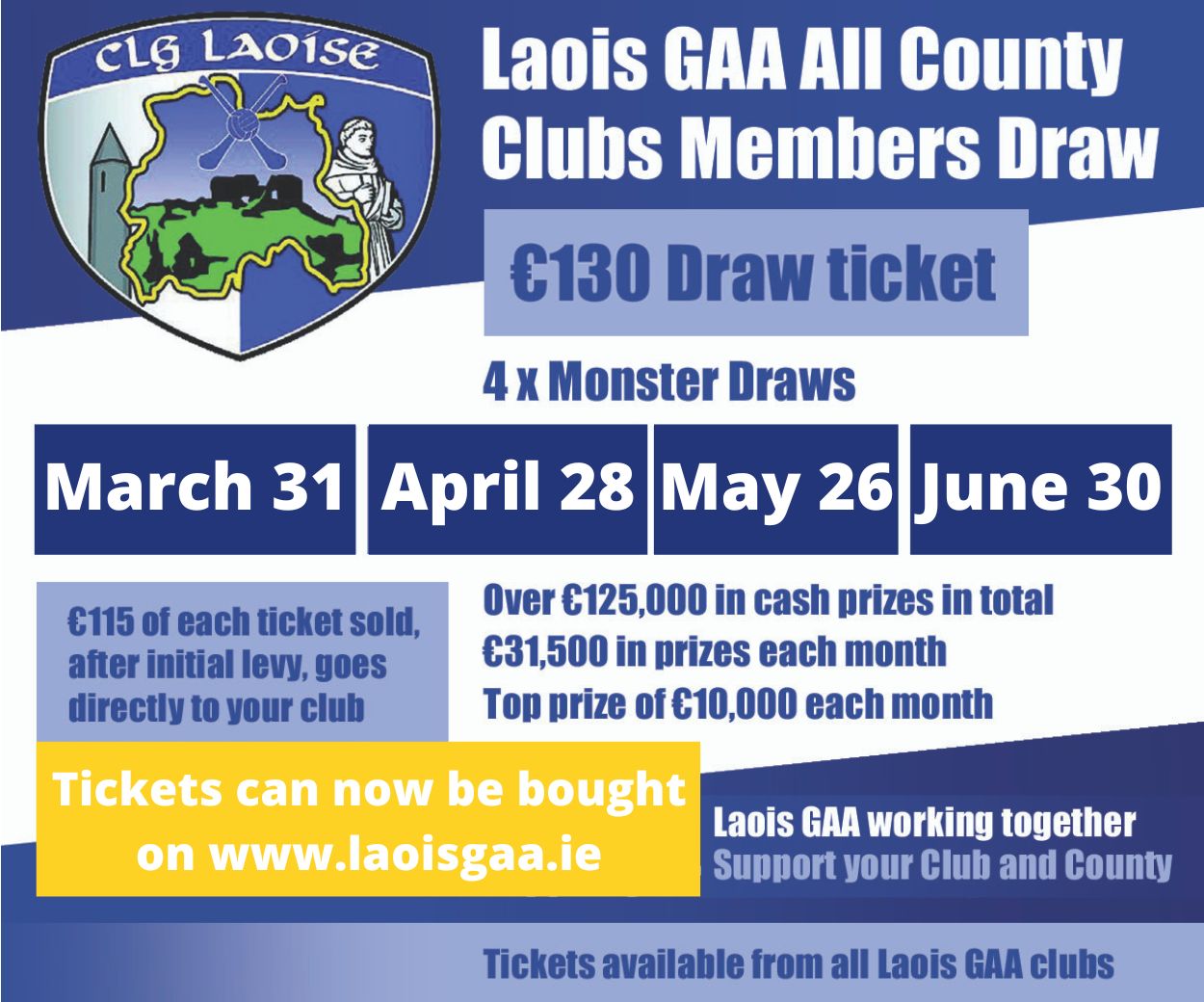 The second half took time to match the intensity of the first but when it did, Portlaoise were on fire. Evan Bergin, getting a reputation for been the best Jackler in the game was a menace all day and won Portlaoise a penalty that Coonan struck it over for another three points.
With time running out Jake Colbert picked up a stray ball and drove at the Barnhall tacklers but its Portlaoise ability to speed things up when required was most impressive as the try of the day came from a beautiful move where Daniel Thornton received the ball on the 22 metre line and he only had one thing on his mind and that was 5 more points.
The extras were taken plus another penalty for good measure and just one blip from Portlaoise as a dropped ball led to Barnhall trying to put some respect on the score sheet with a try at the final whistle.
Afterwards, a spokesperson for the U-18s dedicated the win to the late Pat Hooban.
They said: "On behalf of the players, coaches, managers and parents – this one is for you Pat.
"We appreciate every thing you have done for the club and if it wasn't for people like you, matches like this wouldn't be possible."
Portlaoise consolidate their position at the top of the table and next game up is away v Ballbriggan on the 5th March.
PORTLAOISE: Ciaran Culleton, Mathew Coonan, Stephen Delaney, Dara Phelan, Cian Coffey, Brian Barry, James Kidd, Billy Kerry, Adam Glynn, Cathal Kenny, Killian O'Keefee, Conor Raggett, Daniel Fingleton, Dylan Kelly, Evan Bergin, Evan Caffrey, Ivan Okonkwo, Jake Andrews, Jake Culbert, Jake Darcy, Jamie Baldwin, Paddy Reddin, PJ Larkin, Ross Bradley, Killian McHugh, Sean Peters, Nathan Duffy, David Duggan, Daniel Thornton, Andrew Schiller, Nathan Flanagan, Killian Bowe, Eoin Rooney, Darragh Townsend, Aran Coiley, Euan McCann, Callum Carroll, Aaron Kingston, Conor Stack, Ryan Gilligan, Jake Byrne, Robert Keane, Dylan Browne, Sean Dunne, Ryan McEvoy, Rory Costigan, Josh Grogan, Sam Browne, Robbie Murtagh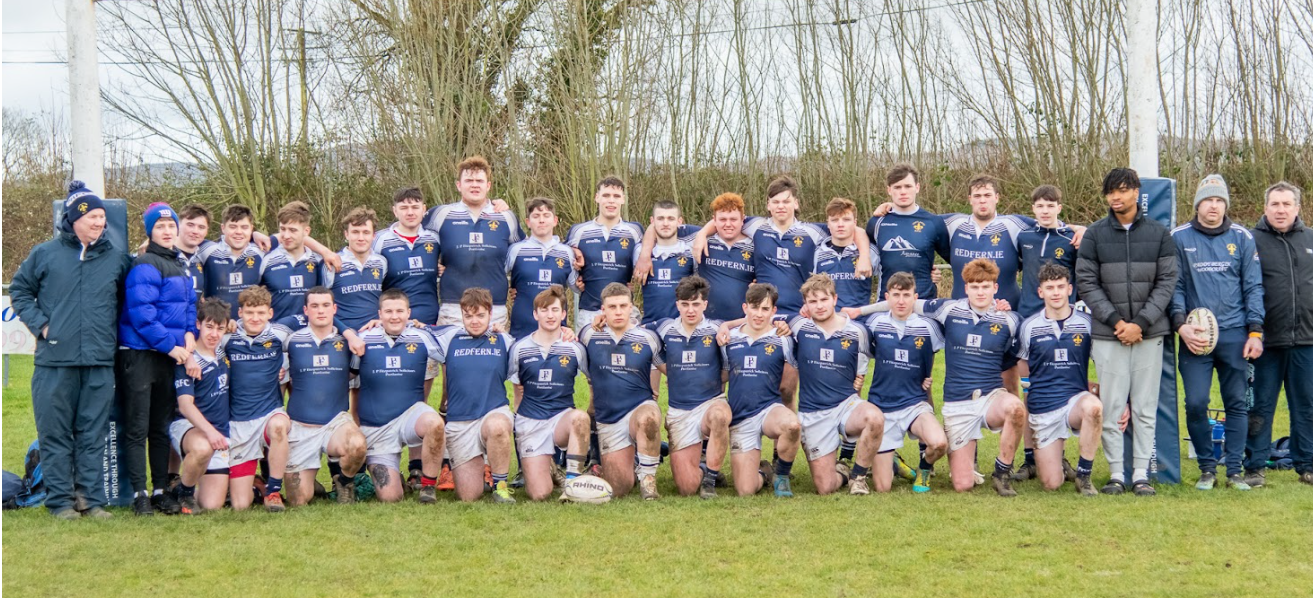 ---
New Ross 26 Portlaoise 41
Leinster U-14 Girls Rugby
An early coach ride for the Portlaoise girls on Saturday morning as they made their way down to New Ross.
The trip down was entertaining, to say the least, with donkeys loose on the main road in Carlow and two ladies from Aldi ushering a swan from their store back to River Barrow in Bagenalstown.
With confirmations in full swing around Portlaoise, the squad was reduced but by no means weakened. Like the current Irish rugby team these girls have strength in numbers.
Captain Elisha Gilligan got proceedings underway and Portlaoise were under pressure from the word go. The defence, like in so many previous games, would hold out again.
Portlaoise would turn over possession and in an instant Molly Kelly cut through the New Ross defence for the first try which was converted by Saffron Adams.
Constant pressure from Amy Peters and Kate Ging would free up space again for Molly Kelly to again breeze through the New Ross defence for her second try of the day.
Portlaoise now had control of the game, great penetrating runs from Lilly Brophy, Saffron Adams, Elisha Gilligan and Freya Stanley were paying off.
New Ross were now feeling the pressure. Another Molly Kelly break would see her cross the white line for her hat-trick of tries.
Portlaoise were just warming up at this stage. Strong carries from Erin Powell and Jessica Delaney would put Portlaoise inside the New Ross 22 again. A quick ball out to Molly Jane Dempsey would see her cross the line in the corner for the fourth try of the day.
Aoibheann Conroy was making strong runs on the wing, this freed up space for Molly Kelly to score her fourth try of the day.
Keelin O'Brien Crossland and Ciara Cuddy rammed the New Ross defence back into their 22 again. Lilly Brophy spotted the gap and went over for Portlaoise's sixth try of the half and leading 36-0 at half time.
For the second half Portlaoise would empty the bench giving game time to all who made the trip down.
Defending would be the weapon of choice. Fine displays from Faye Scully and Daisy Whitten would hold New Ross at bay for the opening five minutes of the half. Mary O'Hara was making evasive runs out of defence.
However, the New Ross pressure would pay off and they ran in their first try.
A great carry into the middle of the field by Tara Peavoy would release Freya Stanley for another Portlaoise try.
New Ross would continue adding pressure, but constantly being met by tackle after tackle from the likes of Eve Thompson O'Dwyer and Rachel Hovendon.
Abbie Delaney, Emma Heffernan and Emma Fitzpatrick all put in serious defending which would see Portlaoise run out the eventual winners on a score line of 41-26
PORTLAOISE PANEL: Jessica Delaney, Erin Powell, Daisy Whitten, Amy Peters, Rachel Connolly Ferguson, Chloe Kavanagh, Molly Kelly, Lilly Brophy, Molly Jane Dempsey, Elisha Gilligan, Saffron Adams, Mary O'Hara, Freya Stanley, Kate Ging, Keelin O'Brien Crossland, Emily Harvey, Molly Fitzpatrick, Abbie Delaney, Aoibheann Conroy, Tara Peavoy, Rachel Hovenden, Ella Sherlock, Emma Heffernan, Faye Scully, Ruby Maunsell, Orlaith Costigan, Louise Hyland, Ellie Mahoney, Ruby Coyle, Grace Pearson, Rosa Conroy, Ciara Cuddy, Emma Fitzpatrick, Eve Thompson O'Dwyer.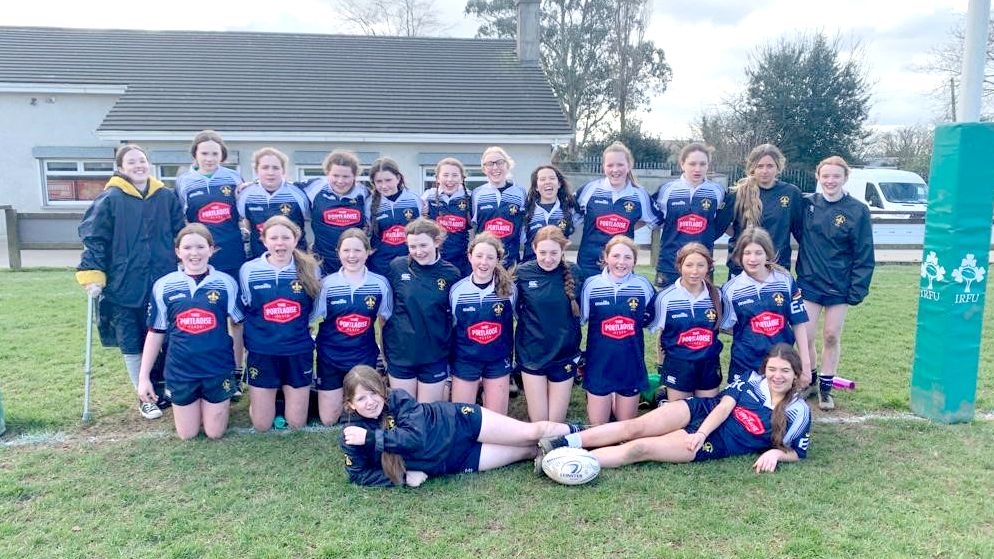 ---
Portlaoise 20 Enniscorthy 26
Leinster Rugby U-14 Boys
Portlaoise came into this game as underdogs and were so close to pulling of a major shock as Enniscorthy had to pull everything out of the locker to get over this determined and resolute Portlaoise U-14 side.
The Portlaoise centre, Excel Onosedeba Exemhenrekhian finished off an amazing continuous pick and drive from the Portlaoise forwards and had the home team 5-0 with only five minutes on the clock.
Enniscorthy had to pull their socks up after that and knew they were going to be in a game and they weren't long racking up scores with a try coming from the back of a scrum and their big No. 8 drove over the line and another seven points added when Enniscorthy took a quick tap from a penalty and got the ball out to the tramlines and scored in the corner.
It was all Portlaoise for the rest of the half as Denis Phelan scored another up the jumper try and a super try from Finn Darcy after the Portlaoise forwards sucked in the Enniscorthy defence.
Alex Sheehan got the ball out to Darcy who had to beat three men to spearhead over the whitewash. Portlaoise were in dream land leading 15-14 as the half time whistle went.
Portlaoise started the second the way they finished the first with another thunder-bolt of a try as Dan Downey waltzed his way through from half way to make it 20-14 and the Wexford side were shell shocked.
However, the Slaneysiders weren't going down without a fight and it took them 20 minutes of the second half to get more scores as Portlaoise legs were beginning to tire.
A wonderful conversion from the Enniscorthy number 10 put the away team 21-20 ahead with only minutes left.
The gas was gone in Portlaoise and Enniscorthy finished off the game with another try but Portlaoise can be very proud of their ever improving performance and plenty to look forward to before the end of the season.
PORTLAOISE: Jack Dowling, Conor Phelan, Leon Walsh, Ryan O'Brien McCormack, Daragh Lalor, Ciaran Dunne, Denis Phelan, Excel Onosedeba Exemhenrekhian, Alex Sheehan, Rian Weston, Odhran Fitzpatrick, Finn Darcy, Tadgh Roberts, Jack Rice, Daniel Downey, Josh Bowe, Josh Kearney, John Cuddy, David Cunningham, James Fitzpatrick.