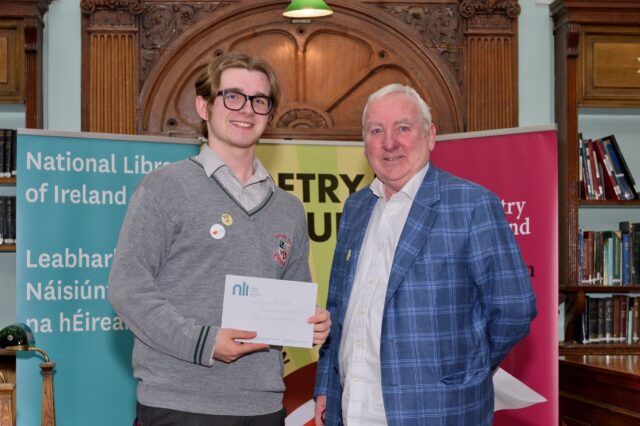 A Portlaoise college student has been announced among the winners of this year's Poetry Aloud competition.
This is a competition which challenges second-level students across the country to recite a prescribed poem from memory.
Organised by the National Library of Ireland (NLI) and Poetry Ireland, in partnership with UCC, this year's competition drew 303 entries from schools across the island.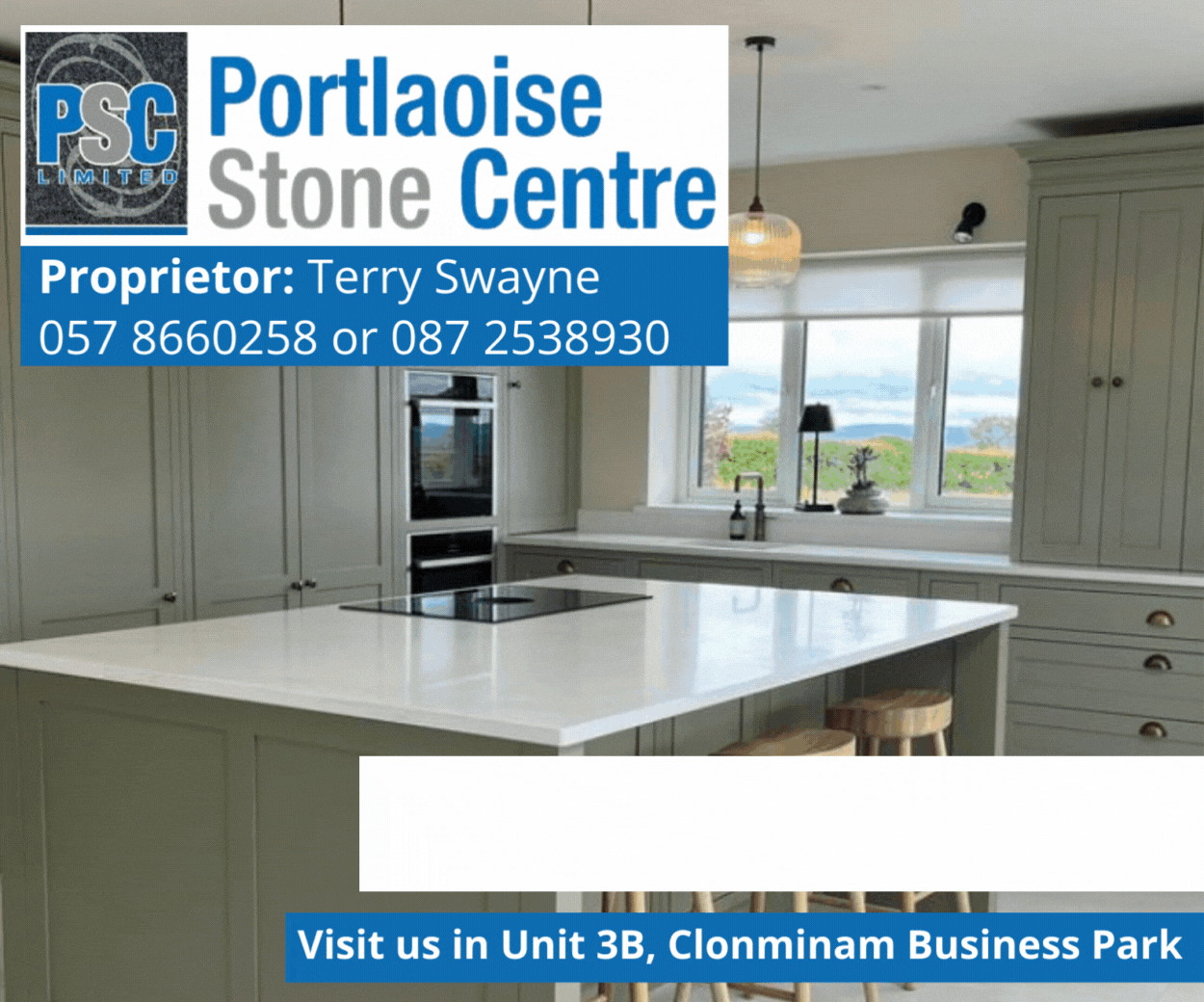 There were 22 finalists in this year's competition from across 12 counties, from Armagh to Laois to Cork.
Ben Campbell from Portlaoise College has been named as the runner up winner of the competition's senior category, and received a Seamus Heaney Poetry Aloud certificate from the new Director of the NLI, Audrey Whitty.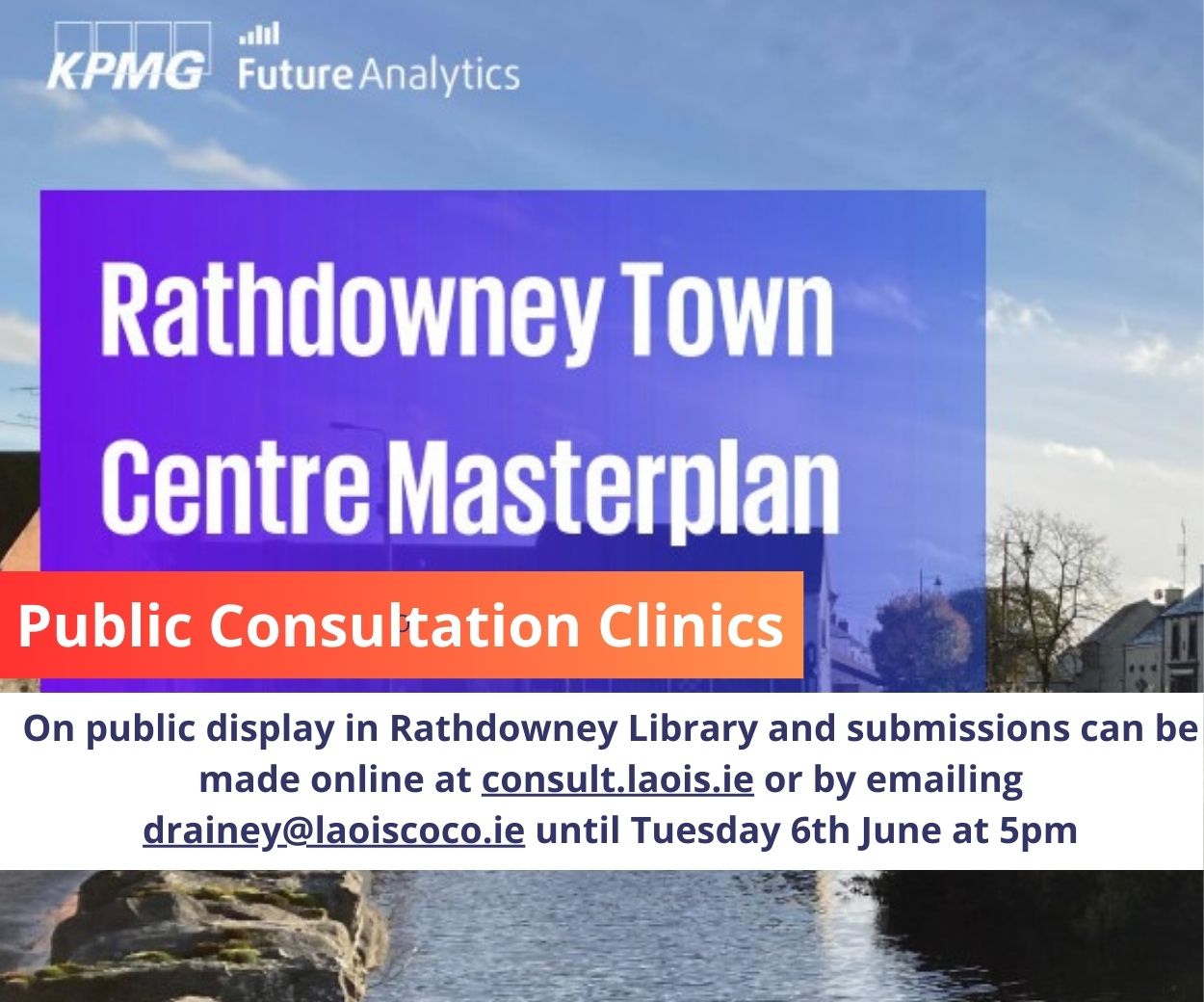 The competition has been putting poetry to the forefront of students' minds since 2007. It has three categories: junior, intermediate, and senior.
The prescribed poems for this year were 'The Gift of Time' by Tony Curtis (junior); 'That Hat' by Nikki Griffin (intermediate) and 'The Road at my Door' from WB Yeats' 'Meditations in the Time of Civil War' (senior).
The late Seamus Heaney was a significant supporter of the competition, citing the extraordinary way in which the competition seeks to celebrate the joy of speaking and listening to poetry, as well as the fact that there is a strong North-South dimension to the competition.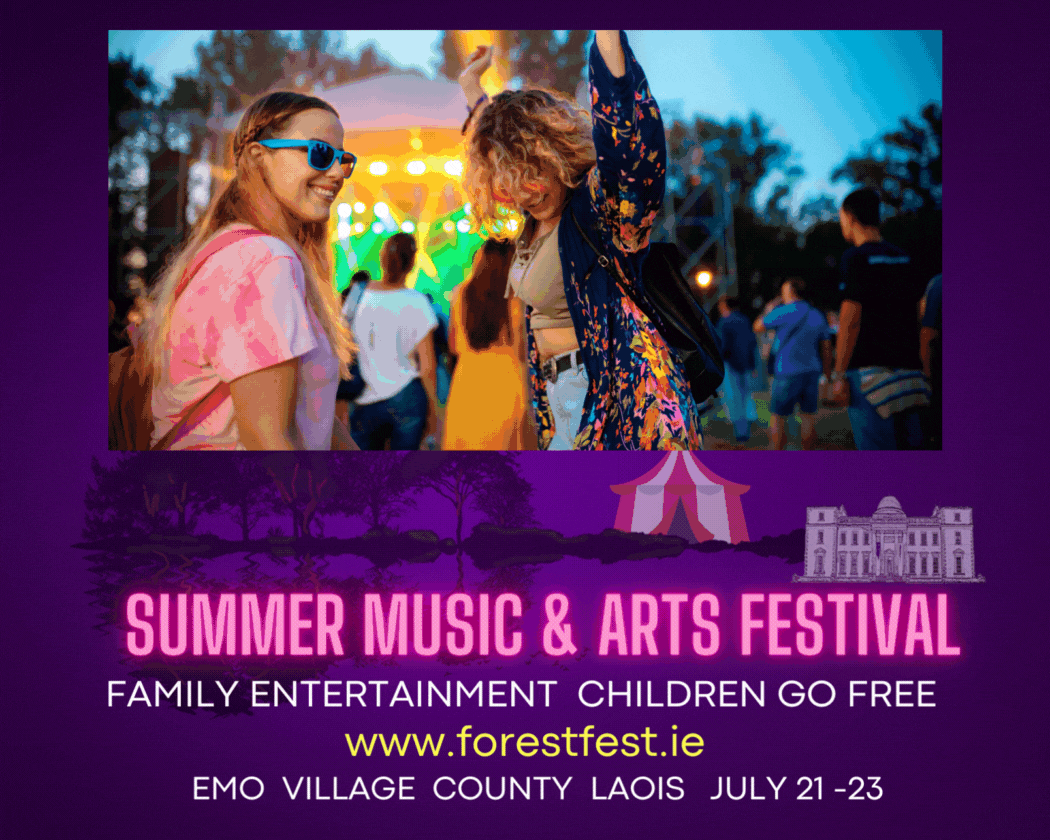 Commenting, Bríd O'Sullivan of the NLI's Learning and Outreach Department said: "Poetry Aloud aims to celebrate the art of poetry speaking and to nurture the talented second-level students who practice it.
"The competition has been a highlight in the National Library of Ireland calendar for more than a decide.
"We keep the manuscripts of some of Ireland's greatest poets in our collections, and it is wonderful to hear their works spoken with such emotion and skill during the Poetry Aloud competition each year.
"Having the students return to the library after running the competition virtually since 2020 is a delight for us and we are delighted to welcome the students, their teachers and parents back to the NLI.
"We strive to, as Seamus Heaney put it, bring "poetry into the memory and affections of the young in a way that will make it a lifelong possession and value."
Speaking about their support of the competition, Moira Cardiff from Poetry Ireland said: "Poetry Ireland is delighted to be back with our partners at the National Library of Ireland for the Poetry Aloud final.
"It is an absolute pleasure to listen to these young voices from around the country reading their chosen poems.
"Throughout the competition the level of engagement from both teachers and students has been particularly encouraging and we wish all finalists and indeed participants the best of luck in what promises to be a bright future ahead of them."
SEE ALSO – Laois student granted prestigious scholarship in UCC for outstanding Leaving Cert results