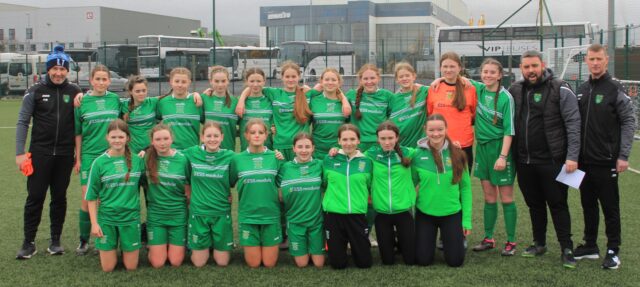 Peamount United 3 Portlaoise AFC U-15 4
SAFI Cup U-16 quarter final 
Portlaoise U-15s made their way up the M7 to Peamount for a SFAI U16 Quarter Final match up.
Peamount have a strong pedigree in girls and ladies' football, so Portlaoise knew this would be a stern test.
With three players having moved on to national league sides in recent weeks there has been some enforced changes in personnel, but the squad have responded well to the challenge.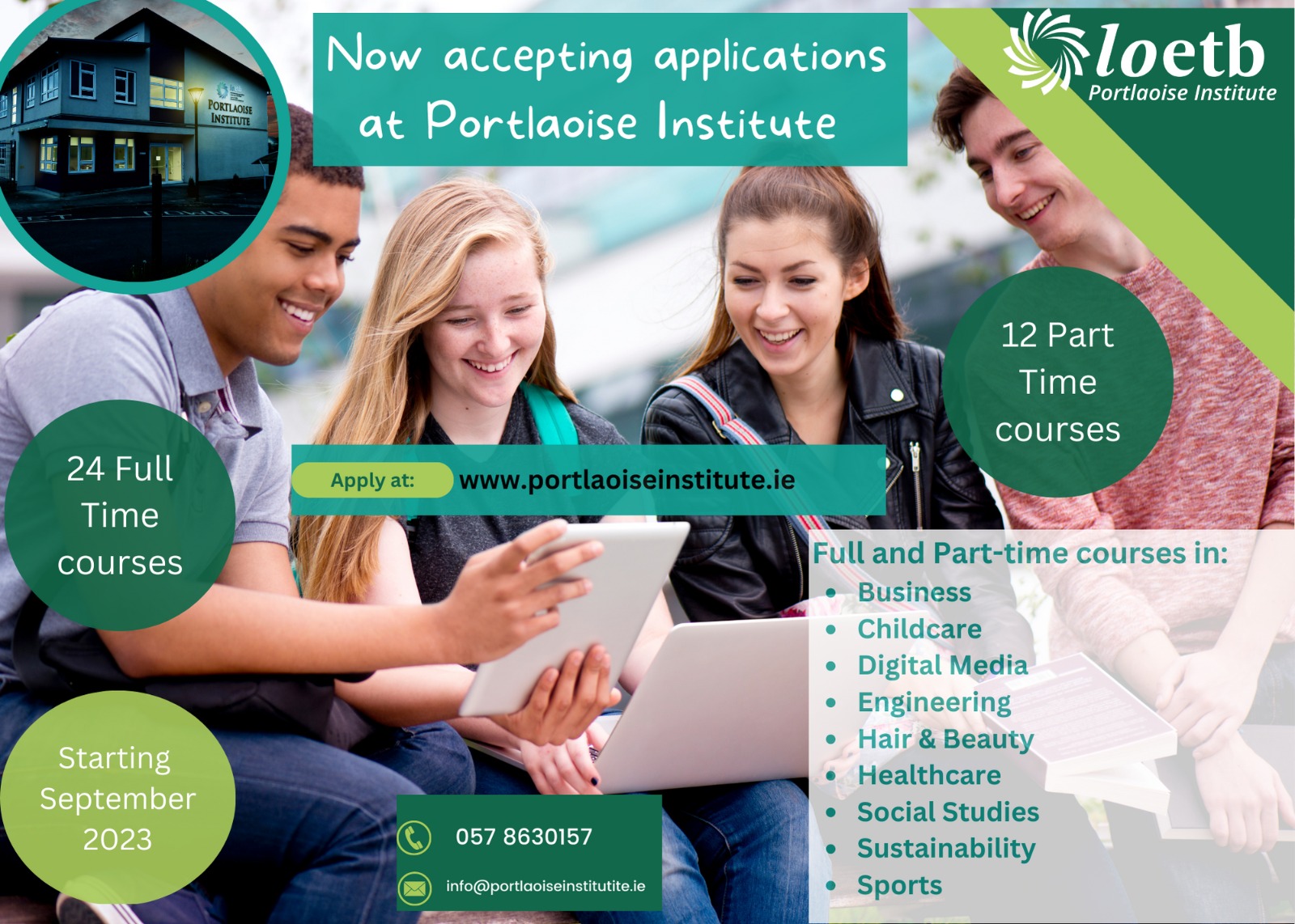 After away wins in Meath and Donegal in this year's competition another away game almost seemed like a good omen, but against a team from a club with Peamount's pedigree nothing could be taken from granted.
In good but breezy conditions Portlaoise lined up with a back 3 of Holly Murphy, Emily Flynn and Anna Keegan looking to protect their new keeper Abi Swift. Peamount kicked off and immediately pushed Portlaoise back.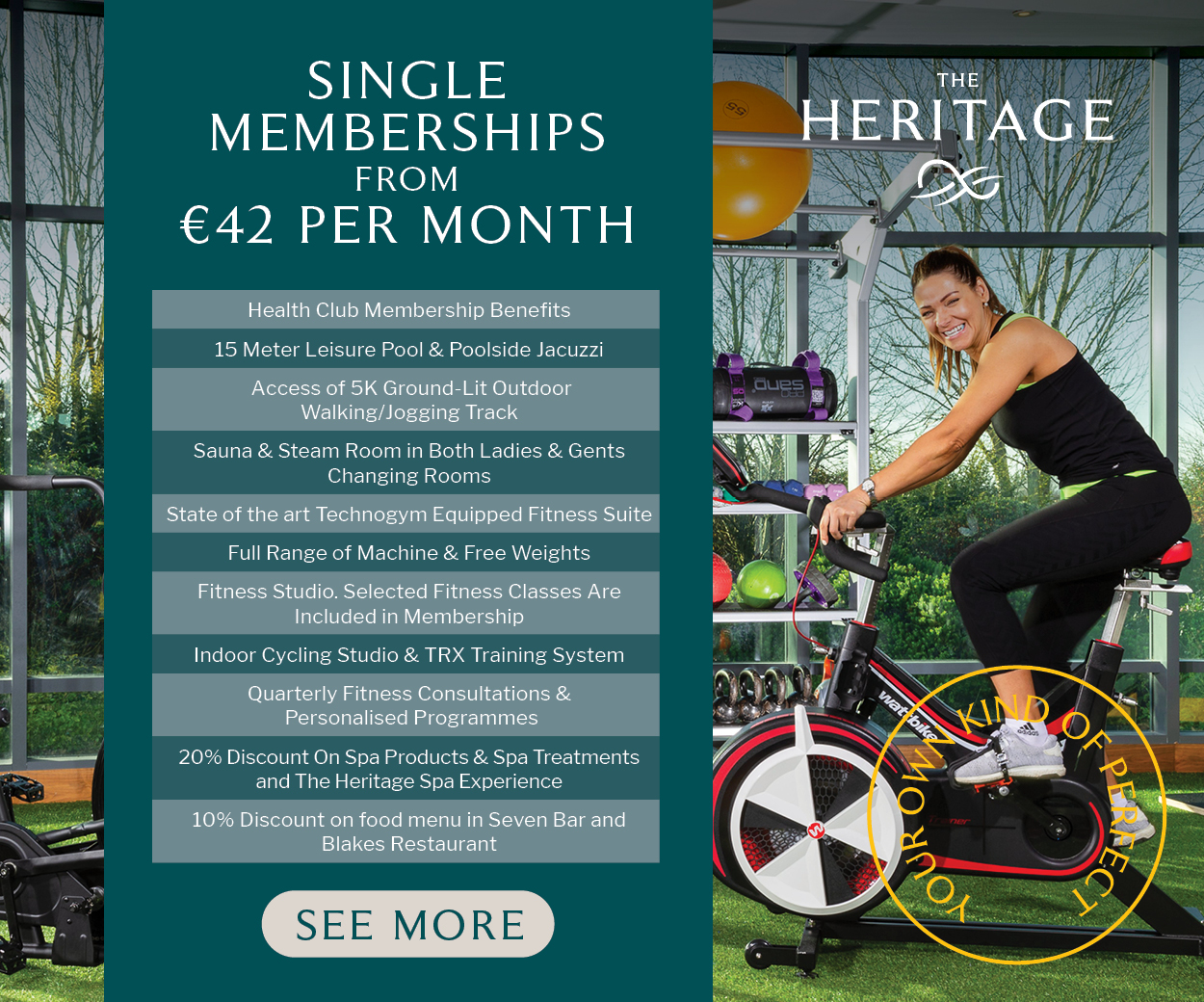 It was clear from the opening minutes that his was a very good technical and confident Peamount side. Portlaoise looked strong in defence and were quick in biting into tackles in the opening exchanges. Sally Morgan started well in midfield.
A good ball from her set Leah Brennan away, but her cross was cut out preventing a goal scoring opportunity. Peamount mounted several attacks, but didn't manage to unlock the Portlaoise back 3 in the opening minutes.
The breeze was in Portlaoise's backs, but in reality it made it difficult for both sides on the super slick 3-G Astro surface. First touch and control were really tested for both sides.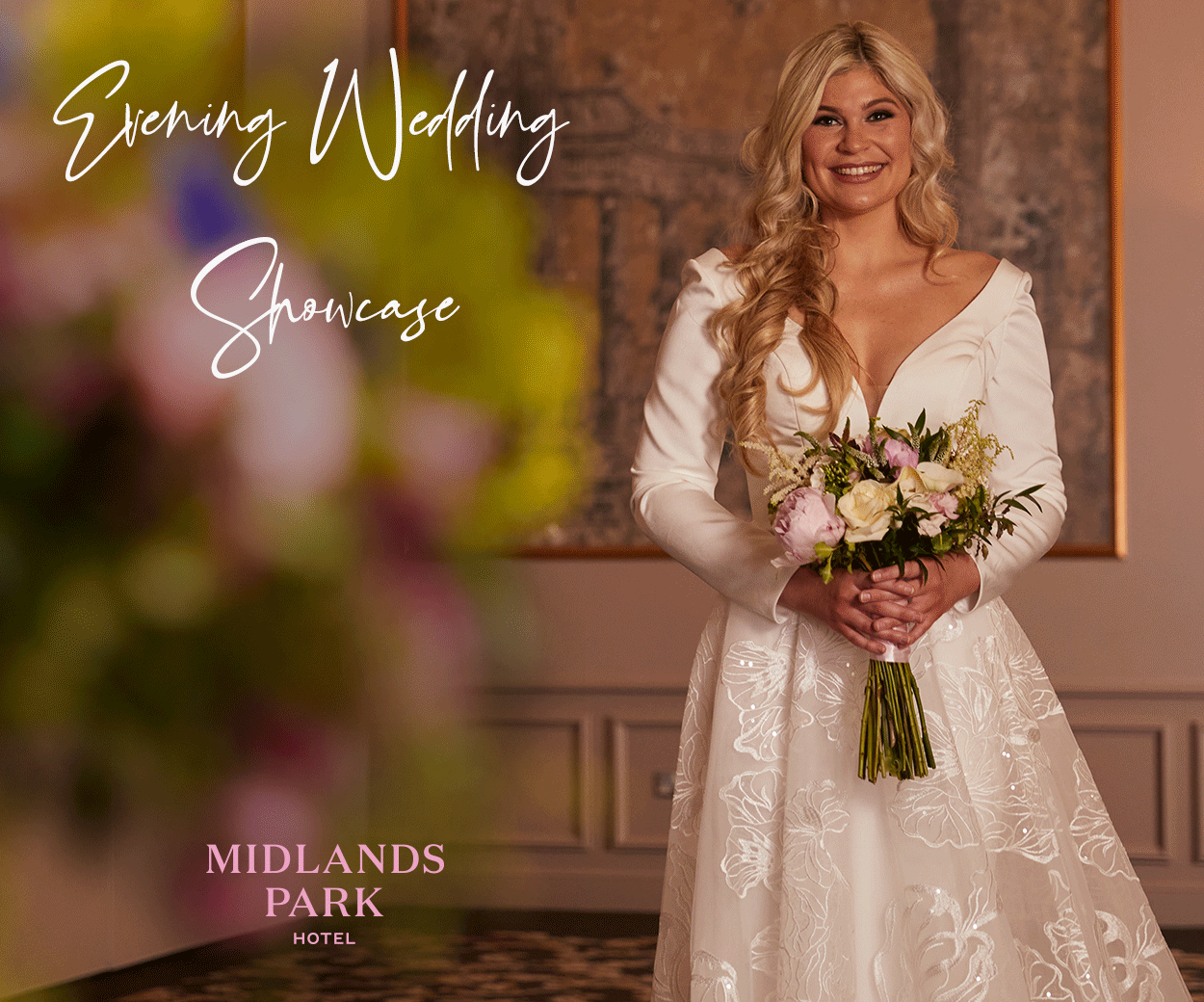 Portlaoise saw several through balls run through to the Peamount Keeper. However, on the 20 minute mark they got things right. An excellent through ball was played to Keelin Moore.
The Portlaoise forward held off her marker and controlled the ball to take it into the Peamount penalty box. She showed a cool head to slot the ball beyond the keeper to put Portlaoise 1-0 up.
Peamount had defended really well into the breeze and must have felt aggrieved at being 1-0 down. The Portlaoise 11 were definitely boosted by the goal and pinned Peamount back in their own half for next few minutes.
On 25 minutes they pulled together an excellent move. Emily Flynn played the ball out to Aoibheann Bourke on the right wing.
Bourke played the ball down the wing to Maisie Kerry. Kerry beat her marker and got to the by-line. She put in the most perfect of perfect crosses, the Peamount keeper jumped to catch, but could only get her finger tips to it.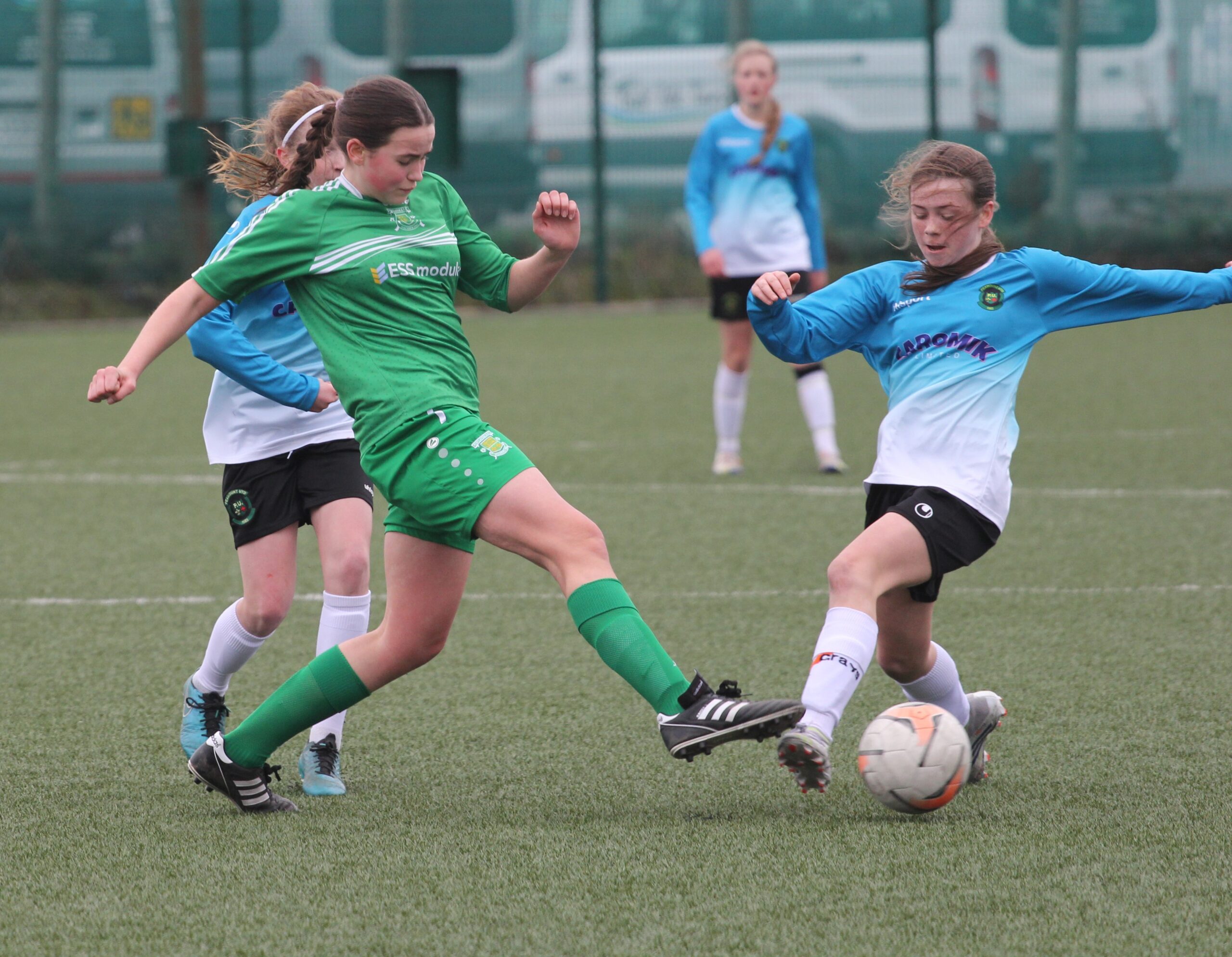 It dropped behind the keeper to Leah Brennan, who had made up 50 yards to get into that position and just bundled the ball into the net.
Peamount were not going to roll over. The battled back and showed their attacking capabilities with a couple of half chances. With 10 minutes to go in the first half they struck back.
A hesitation in the Portlaoise defence allowed a Peamount forward to get onto the ball on the edge of the box and she unleashed an unstoppable shot to bring them back to 2-1.
Portlaoise rotated with Saoirse Carroll-Connell and Lucy Moran coming on.
With Portlaoise on the back foot after conceding the goal these two brought additional energy and physicality which helped to steady the ship.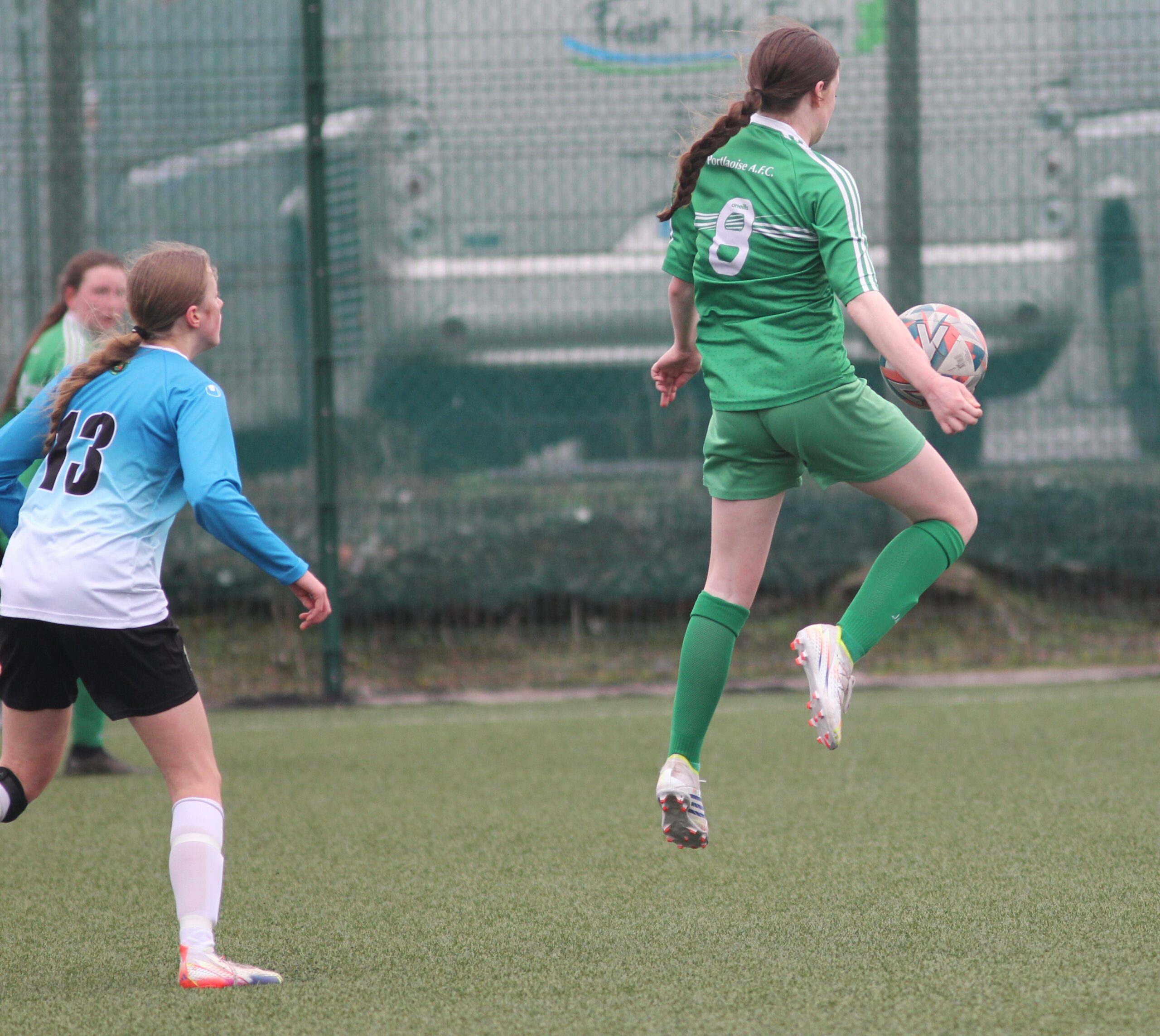 Work rate has always been the hallmark of this group and it was pure work rate that brought about the third Portlaoise goal. A good ball in behind the Peamount defence had them running back towards their own goal with the ball at their feet.
The Peamount defender gave a short ball back to her keeper in a very tight position and Leah Brennan was again on hand. She closed down the keeper and got the block in to deflect the attempted clearance into the back of the net.
A cumulative total of 2 yards for 2 goals, but each was celebrated with great enthusiasm by the Portlaoise support.
3-1 at halftime looked a comfortable score line, but turning to face into the strong breeze Portlaoise had a huge task ahead of them to hold out.
Peamount never stopped pressing and passing during the first half and had some excellent players on show.
Peamount did not disappoint and within two minutes of the start of the second half they had an excellent chance that Abi Swift managed to scramble clear.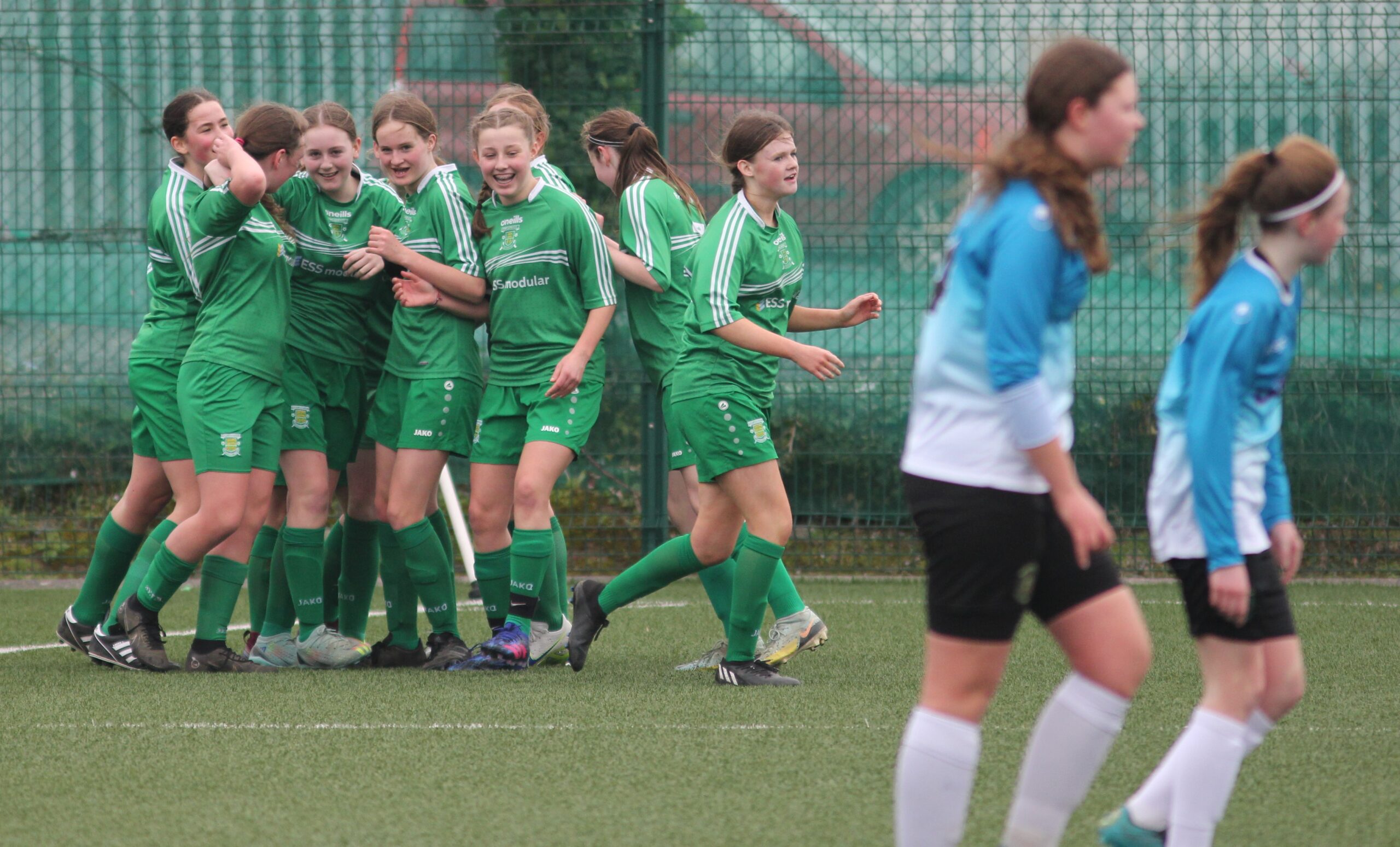 Not two minutes later Keelin Moore was set clear the Peamount keeper made and excellent block at her feet.
Over the next ten minutes Peamount increased the pressure. Their excellent passing and movement meant that the Portlaoise midfield always looked one pass from being overrun.
Sally Morgan and Emma Frances blocked, tackled and passed in the middle of the field like their lives depended on it. Holly Murphy, Emily Flynn and Anna Keegan were pushed to the limit of their abilities to keep Peamount out.
Peamount controlled possession and territory for the next 20 minutes. They controlled the ball and passed excellently. Portlaoise were limited to long balls forward that the Peamount defence easily managed.
Still at 3-1 the game was very much Portlaoise's to lose, but Peamount pegged one back with half an hour to go when a hesitation for a bouncing ball in the penalty box was picked up by a Peamount attacker and bundled into the net.
Peamount kept the pressure on and five minutes later a long range shot found it's way past Abi Swift into the back of the net. 3-3 with 15 minutes to go and Peamount had the momentum in a big way.
Portlaoise looked shell shocked and hanging on for extra time looked like it would be a good outcome. However, extra time was not going to be needed. Emma Frances and Sally Morgan somehow took the initiative again in midfield.
Balls sent forward were no longer being cleared easily by Peamount. With 5 minutes left Maisie Kerry got hold of the ball outside of the Peamount penalty area.
She dropped her shoulder and go the ball onto her favoured right foot. Her shot looked like it was heading for the top corner only to be denied by the crossbar.
Portlaoise were winning the tackles again and passing the ball with purpose. Two minutes later Kerry was put through again.
She held off the defender and slotted the ball home to put Portlaoise 4-3 up with only 2 minutes to play! Peamount did manage to push forward in the final minute of the game, but Holly Murphy and Emily Flynn held firm.
This was another excellent squad performance. The team rotation throughout the game didn't change the flow of the team with every player doing their jobs and doing them well.
To regain control of the game when Peamount drew level showed huge character and ability from the group. Another national cup semi-final awaits this group, which is not only well deserved, but can be approached with confidence.
Picking out individual players after a performance like this is difficult. Leah Brennan got two goals. Emily Flynn and Hollie Murphy did two matches worth of defending in a single game.
Keelin Moore led the line brilliantly, Maisie Kerry set up a brilliant goal and scored the winner, but for an overall 80 minute performance Sally Morgan is the POM.
She defended when called upon and was always cool in possession, her energy and work rate were excellent.
Portlaoise AFC: Abi Swift, Emily Flynn, Hollie Murphy, Anna Keegan, Leah Brophy, Aoibheann Bourke, Emma Frances, Leah Brennan, Sally Morgan, Keelin Moore, Maisie Kerry, Lucy Moran, Saoirse Carroll Connell, Elizabeth O'Connor, Ava Donovan, Aoibhin Moran