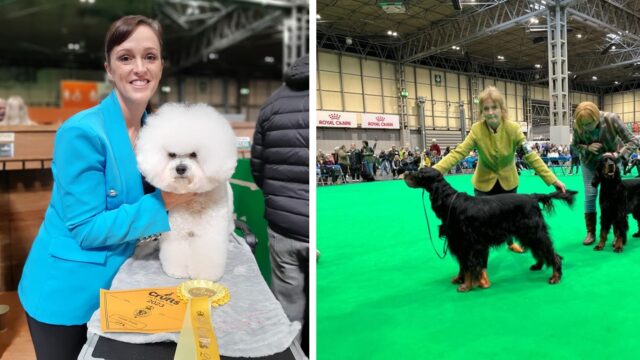 The competition was keen but Laois canines showed that they are top dogs at Crufts, the world's biggest dog show, which was held last week at the NEC Birmingham.
Show champion and international show champion Ludstar Giacometti at Kilnacourt, a Gordon Setter showed by Marie Quinn, won best veteran dog in breed on Thursday last.
"Giacometti is a national, international, veteran champion and centenary veteran champion along with being a Benelux winner and golden winner 2019 secured in Liège in Belgium," said Marie who got him as an eight week old pup.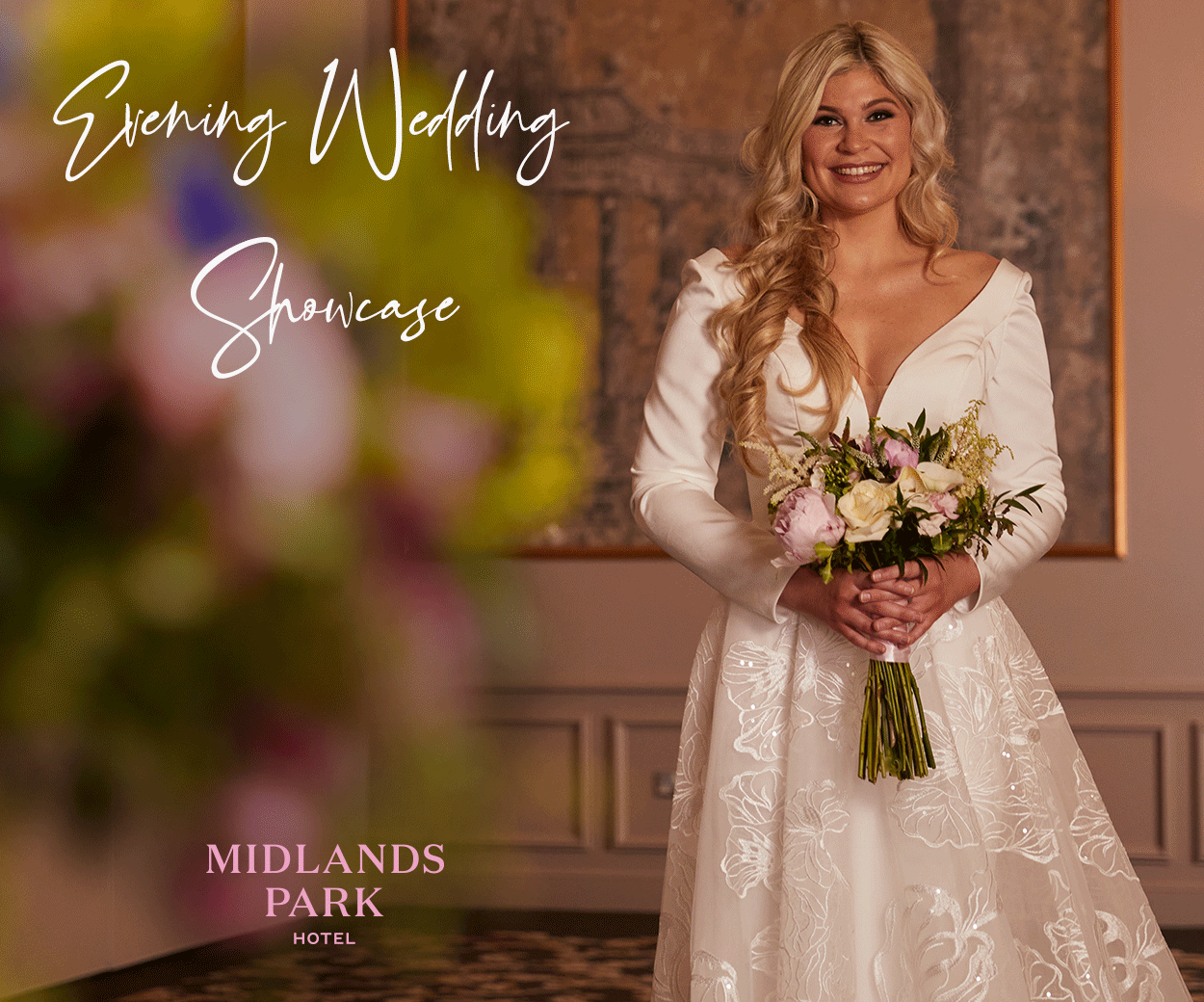 "He came to Ireland from Milan when he was ten months old," she said.
"At the World  Dog Show in Amsterdam in 2018 he was reserve best dog in breed out of 77 Gordon Setters entered on the day.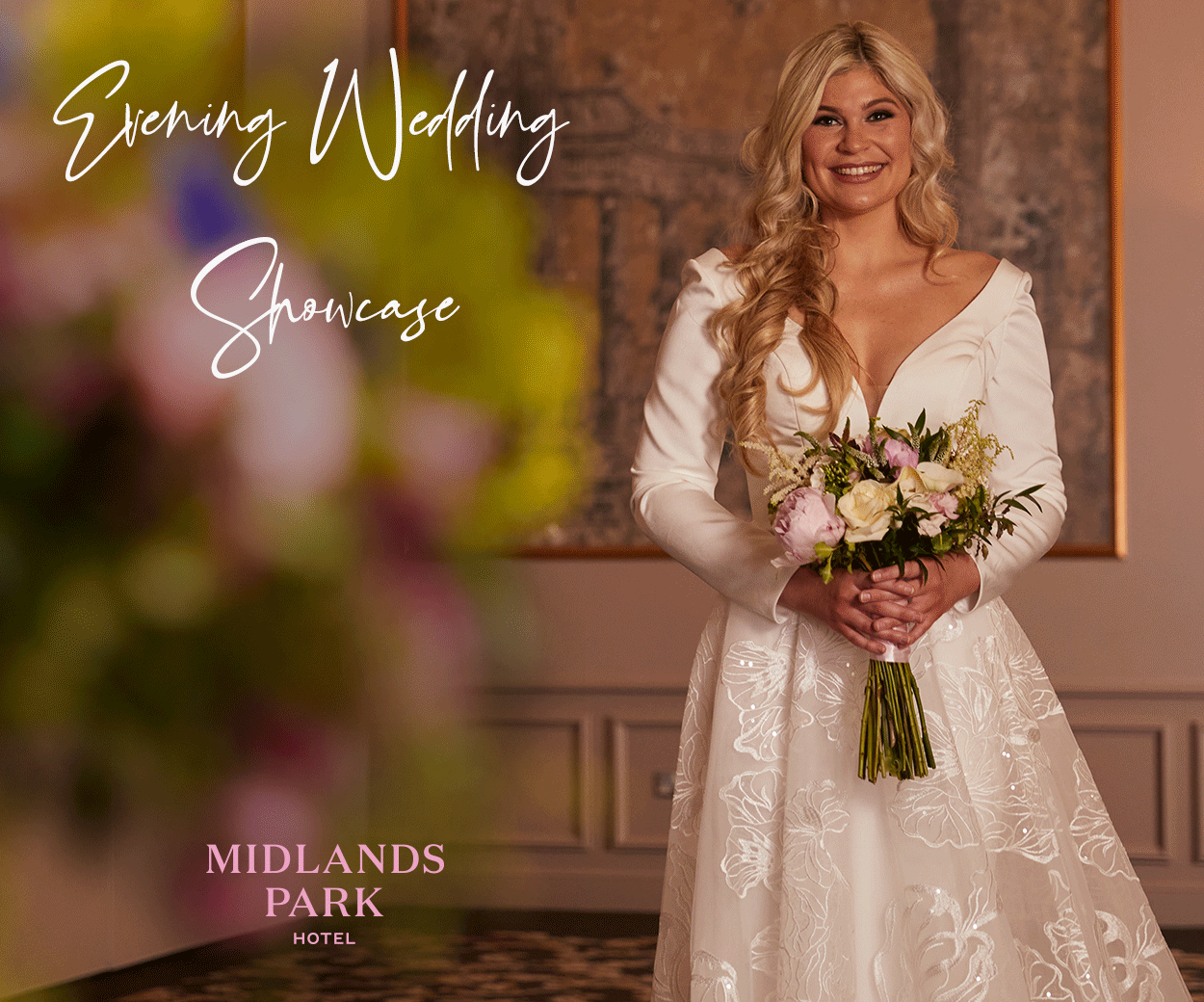 "As a young dog he won special yearling dog at Crufts 2014 and was placed second in the veteran dog class, behind the present day breed record holder, his half-brother Ludstar Freddie Frankenstein, at Crufts 2022," said Marie who has a total of five dogs, all champions.
"This year at Crufts Giacometti was best veteran dog in breed under renowned judge Frank Kane whom I wish to thank along with all the other judges who thought so highly of Giacometti over his career in Ireland, UK and at European level," Marie added.
"He came to Ireland from the renowned Ludstar kennels in Milan where he was bred by Ludovica and  Dr Michele Ivaldi who breed both Gordon Setters and Irish Wolfhounds to a very high standard and co-own the top winning Gordon in the UK breed record holder with 49 challenge certificates.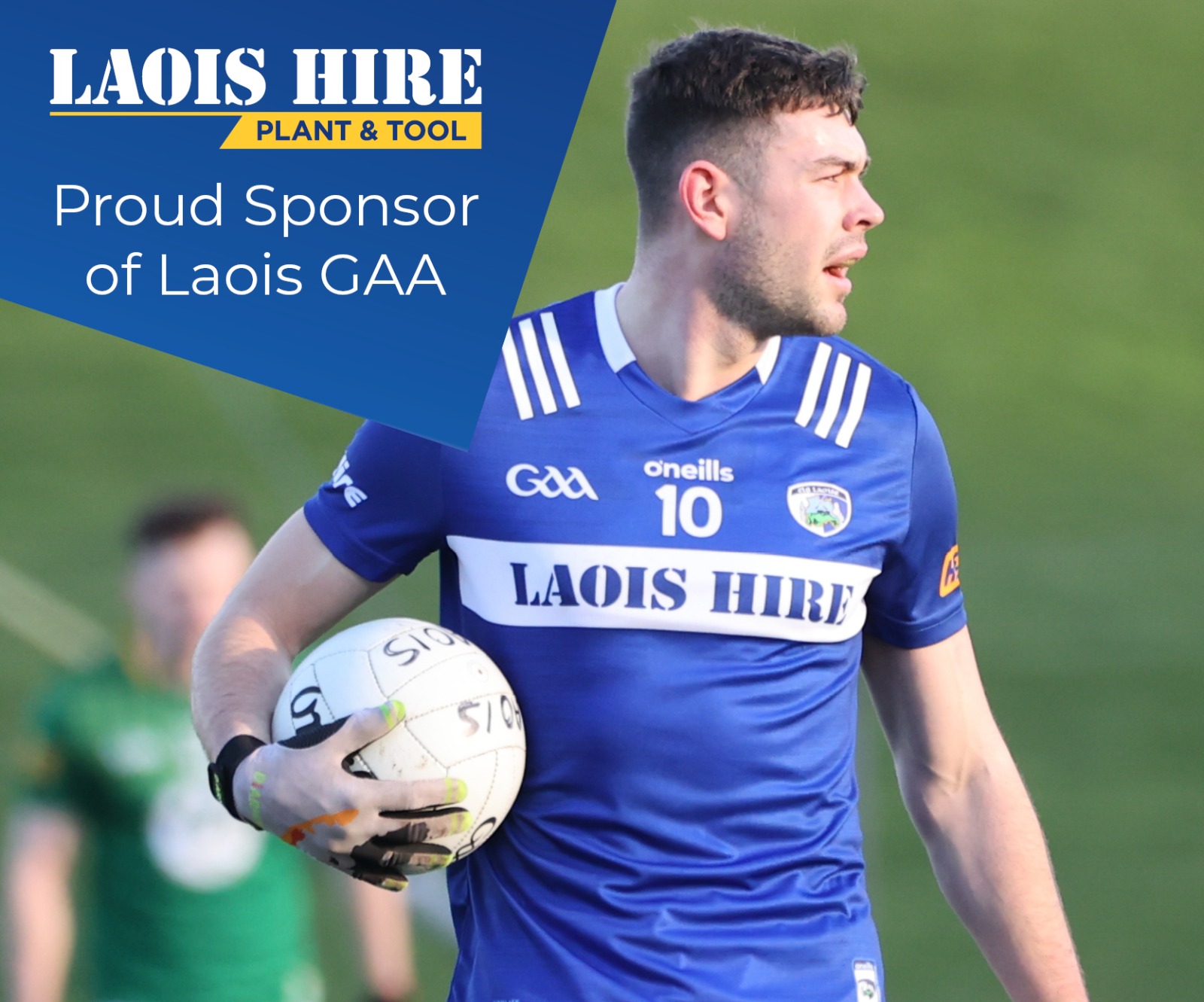 "I would like to say thank you to the Ivaldis for allowing Giacometti come to Ireland and for all their support over the years. Giacometti is truly a special boy," said Marie who co-owns Giacometti with Fran McNamara.
Gordon Setters, Marie said, are incredibly strong, very powerful and highly intelligent.
Moonshadowdream Girl, owned by Donna Dunne from Garryhinch came third in the junior class Bichon Frise junior bitch competition on Sunday last. The 14 month old whose house name is Jackie coped wonderfully with the ferry trip, the hotel stay and the largescale event.
Having always had a love of animals, particularly dogs and horses, Donna who also has Jackie's mother, only started showing in the middle of last year. Jackie won several prizes at competitions around the country.
Donna is thrilled with Jackie's first Crufts rosette. "She was in the puppy class up to a few weeks ago. I have been bringing her to classes since she was six months old.
"She performed very well at Crufts. She was very well behaved and got very excited to see all the other dogs. She has plenty of energy."
Donna who previously had her own hairdressing business, is doing a grooming course to ensure Jackie is perfectly preened.
"I just got involved in the show side of things as a hobby. Seeing as Jackie did so well, we will keep going. She will qualify for a higher category at Crufts next year so we are looking forward to that."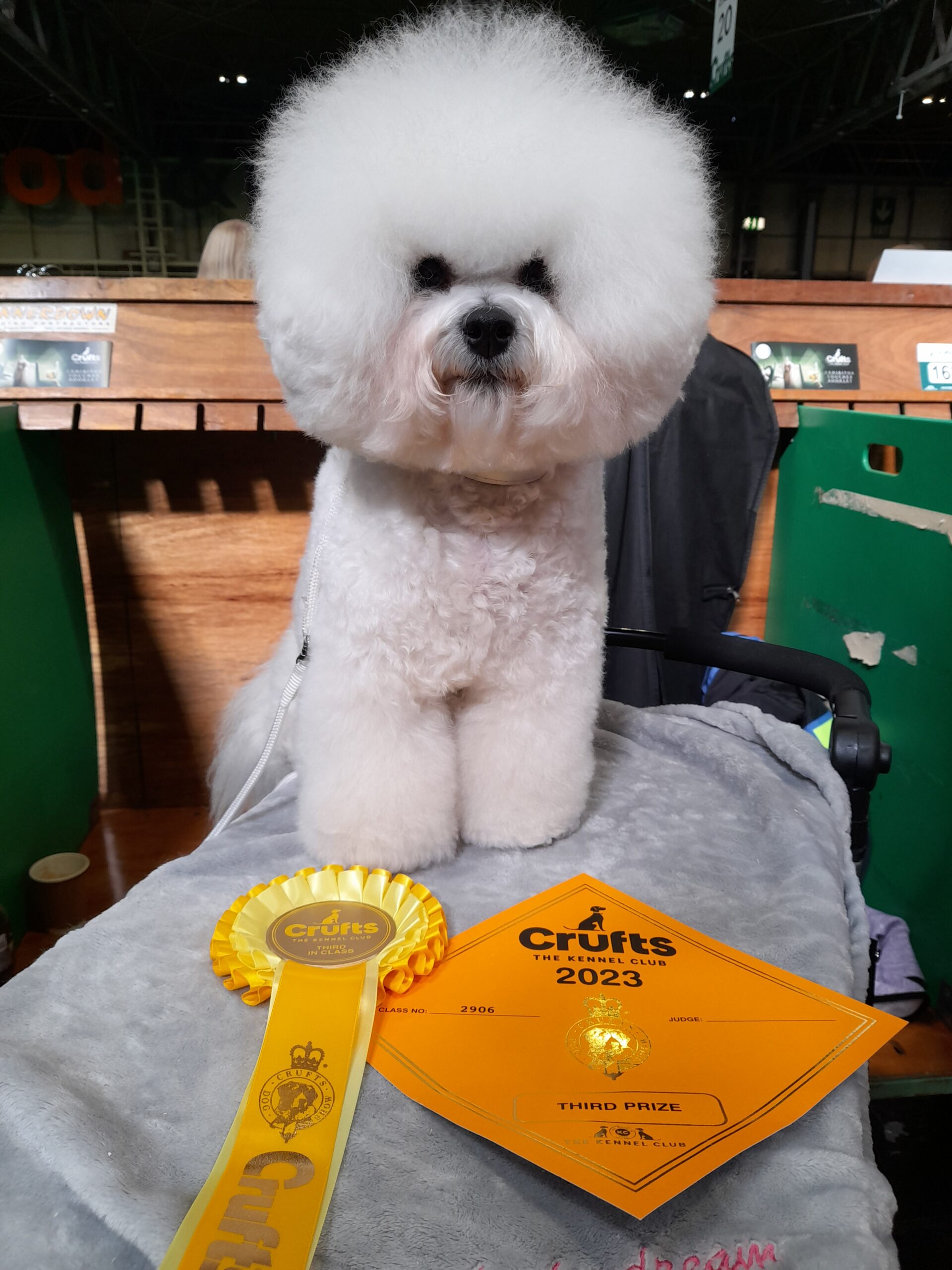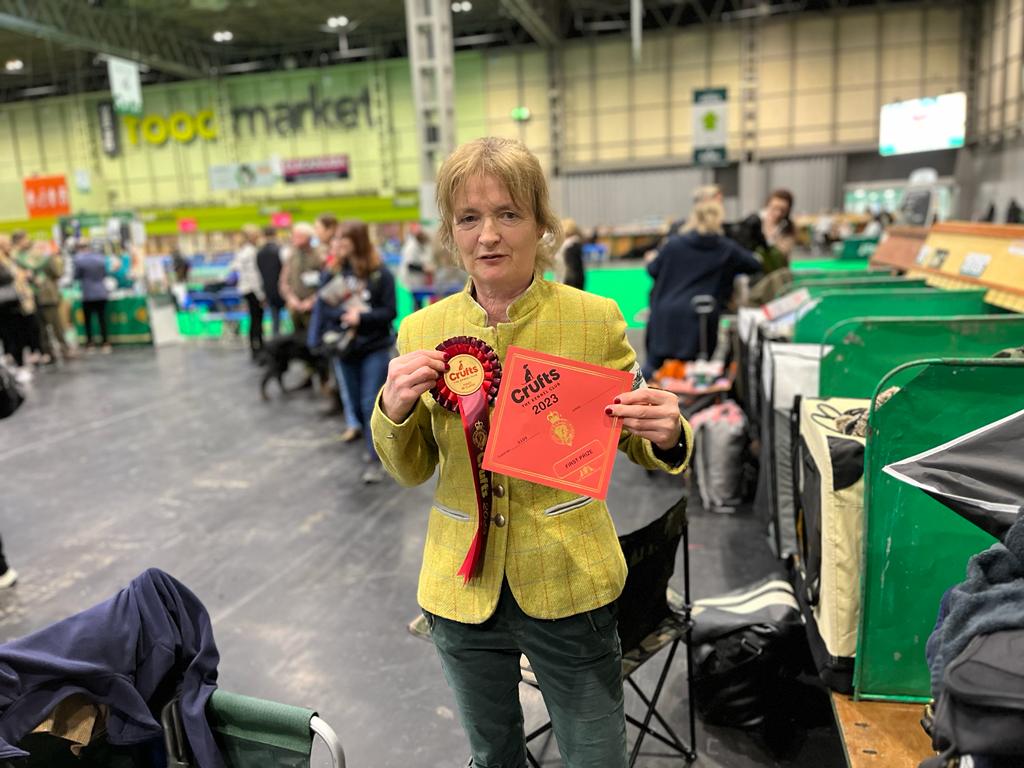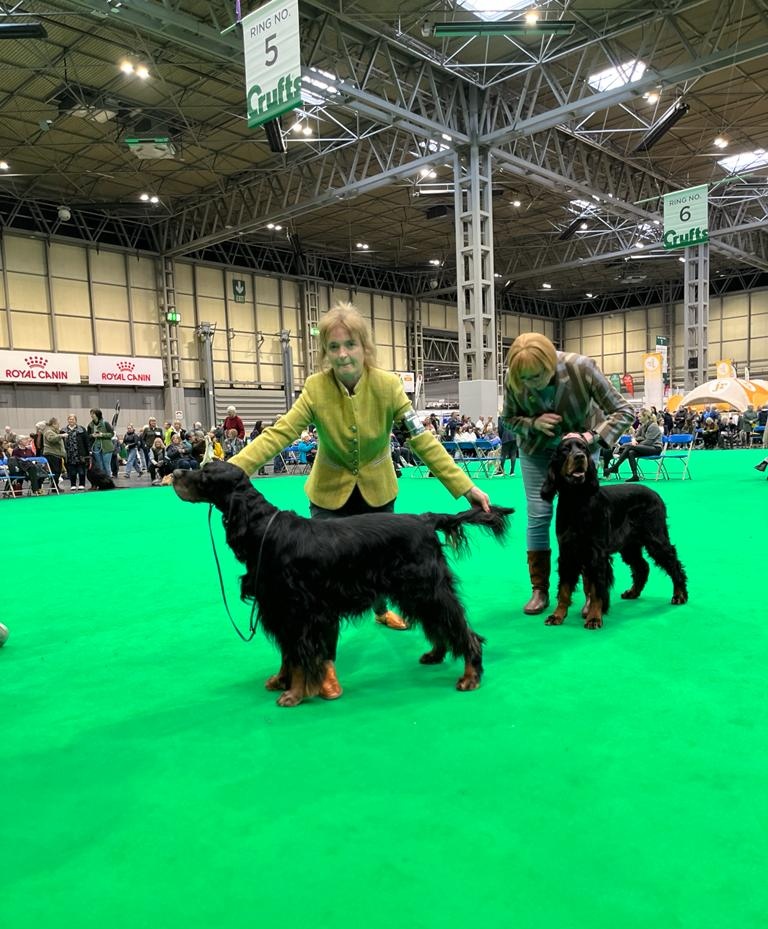 SEE ALSO – Well-known Laois man appointed to new Biodiversity Officer role with Offaly County Council