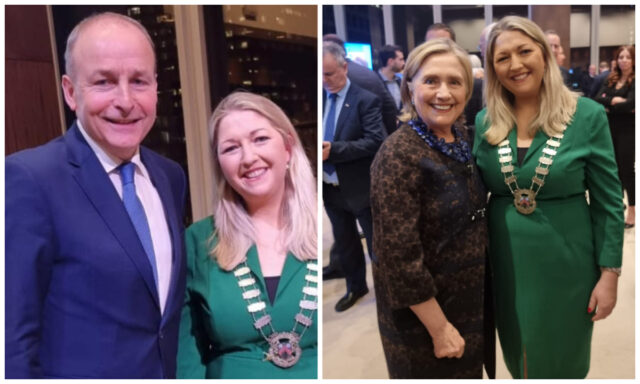 Laois were represented at an event in New York City recently to mark the 25th anniversary of the signing of the Good Friday Agreement.
Cllr Thomasina Connell, Cathaoirleach of Laois County Council, was among the attendees at the star studded event.
In attendance at the event were former U.S. Secretary of State Hillary Clinton, Tánaiste Micheál Martin, Ireland's Consul General Helena Nolan, and the Chair of the Congressional Friends of Ireland Group, Congressman Richard Neal.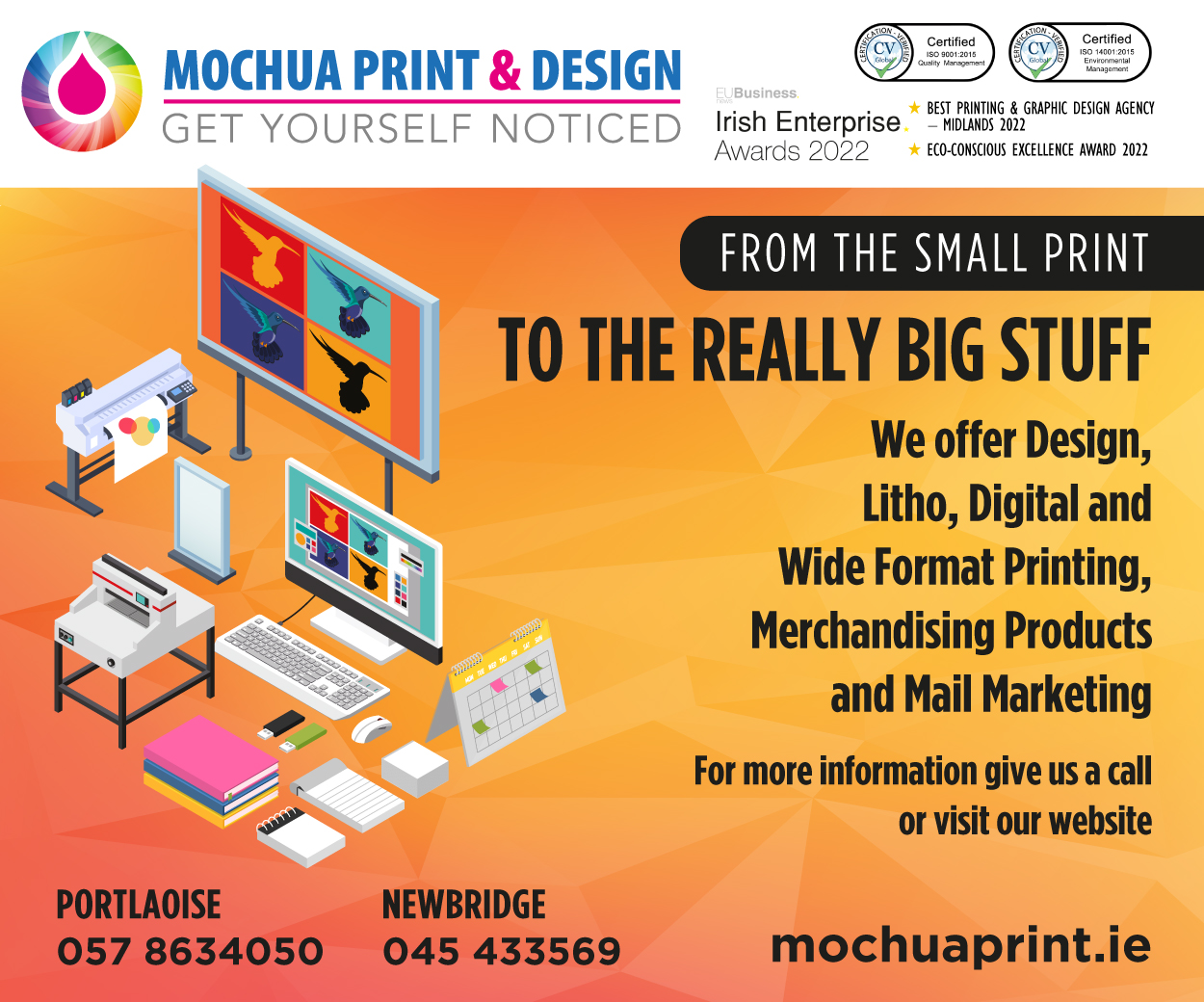 "It was a huge honour to represent Laois at this event in New York as we celebrate 25 years of peace since the Good Friday Agreement was signed in Belfast in 1998," said Cllr. Connell.
"It's important to recognise how difficult it was to achieve lasting peace on this island and that, after 25 years, we must never take it for granted.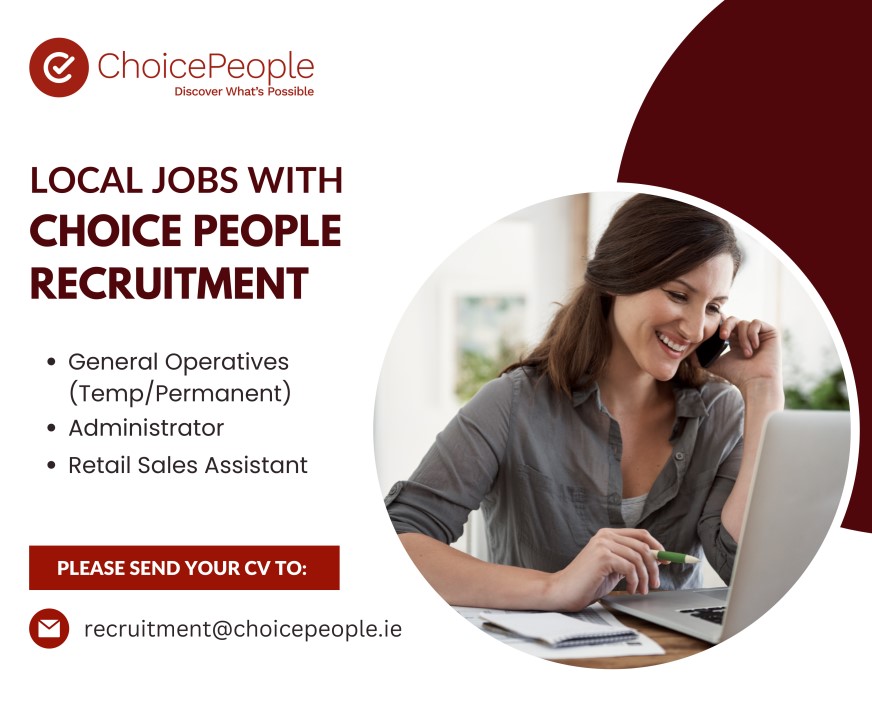 "While so much progress has been made in terms of the Peace Process, the vision of the architects of the Good Friday Agreement has not been fully met.
"Brexit has obviously created significant challenges, and political deadlock in Stormont is currently preventing the North's institutions from being fully operational.
"It's important that we find a way forward for all communities in Northern Ireland, and the United States continues to play a key role in that work.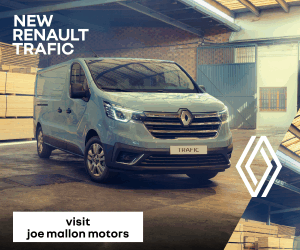 "It was a privilege to meet so many great friends of Ireland at the event in New York.
"I had the honour of discussing the impact of the Good Friday Agreement with former Secretary of State Hillary Clinton, who remains committed to Ireland and who is set to visit our shores along with her husband, the former President Bill Clinton, next month.
"I spoke to the Tánaiste, Micheál Martin, about Irish-American economic opportunities, but also about matters closer to home.
"The Tánaiste commended the part played by our Laois communities in Ireland's response to the war in Ukraine.
"I also took the opportunity to raise the need for funding to be secured for the Kolbe Special School in Portlaoise, and asked that the Tánaiste discuss this with his colleague, Education Minister Norma Foley.
"What remains absolutely clear is that the U.S. administration is fully committed to Ireland and the Peace Process.
"There is great excitement about the visit of President Biden to Ireland next month, as part of the celebrations to mark 25 years of the Good Friday Agreement."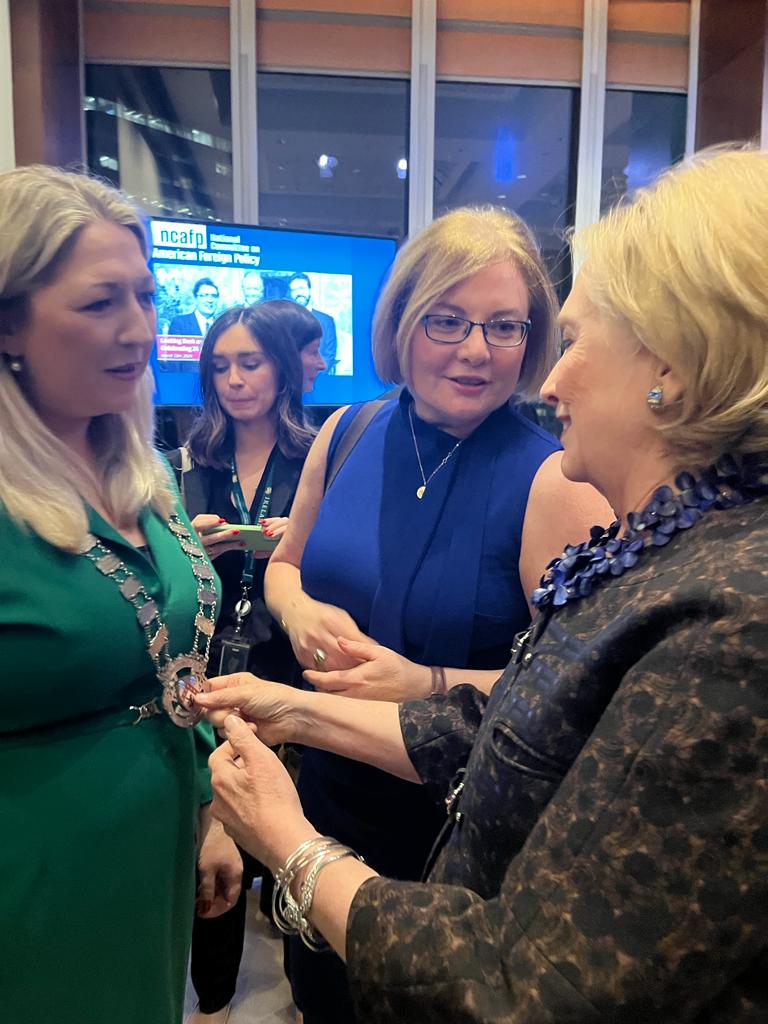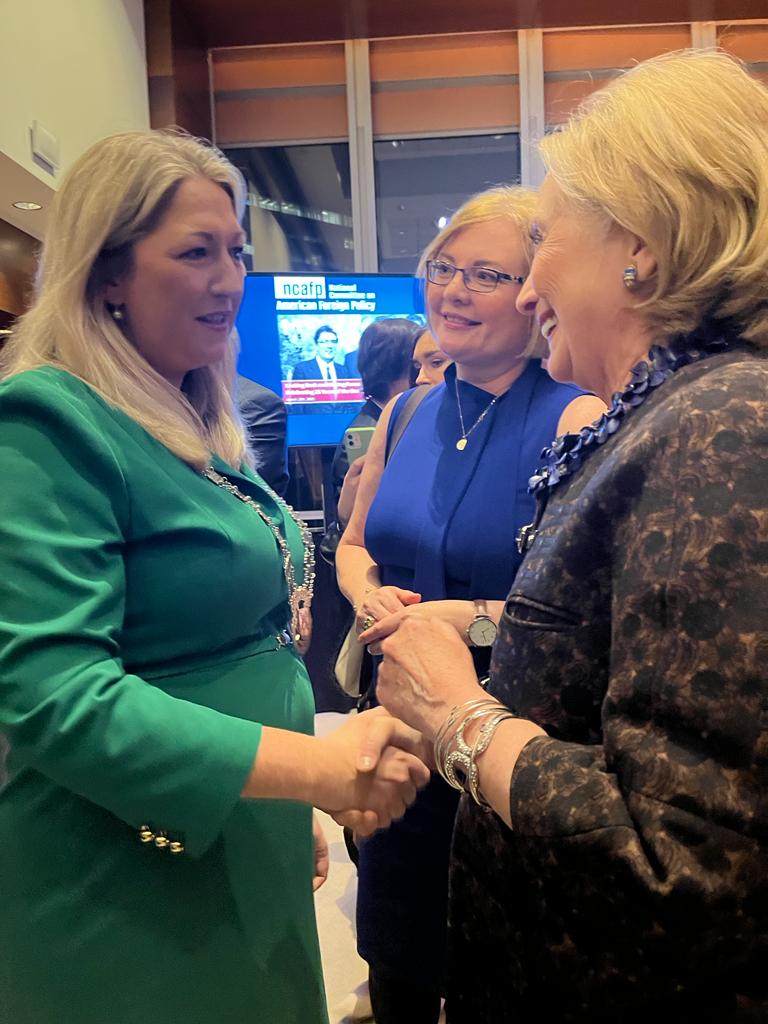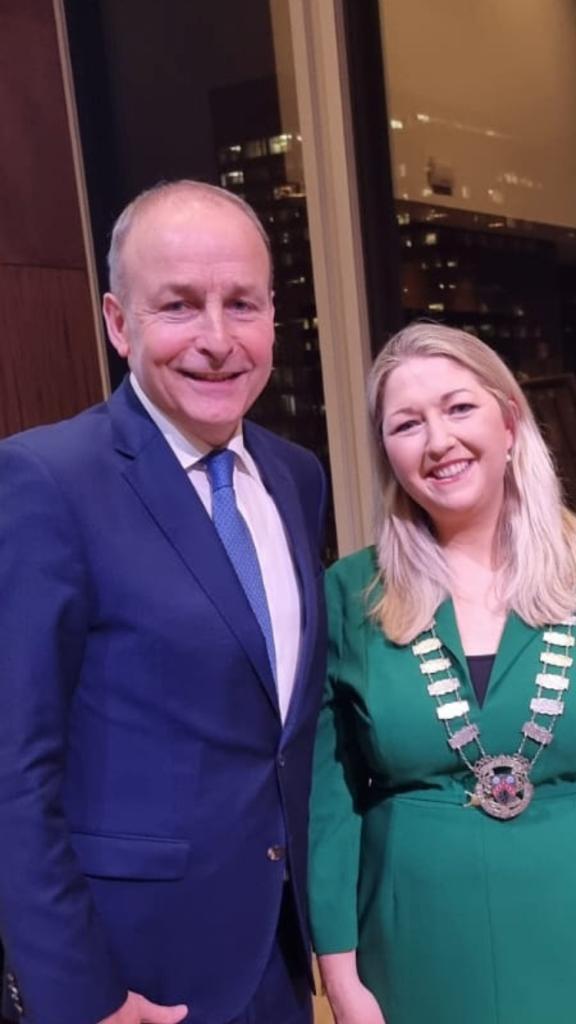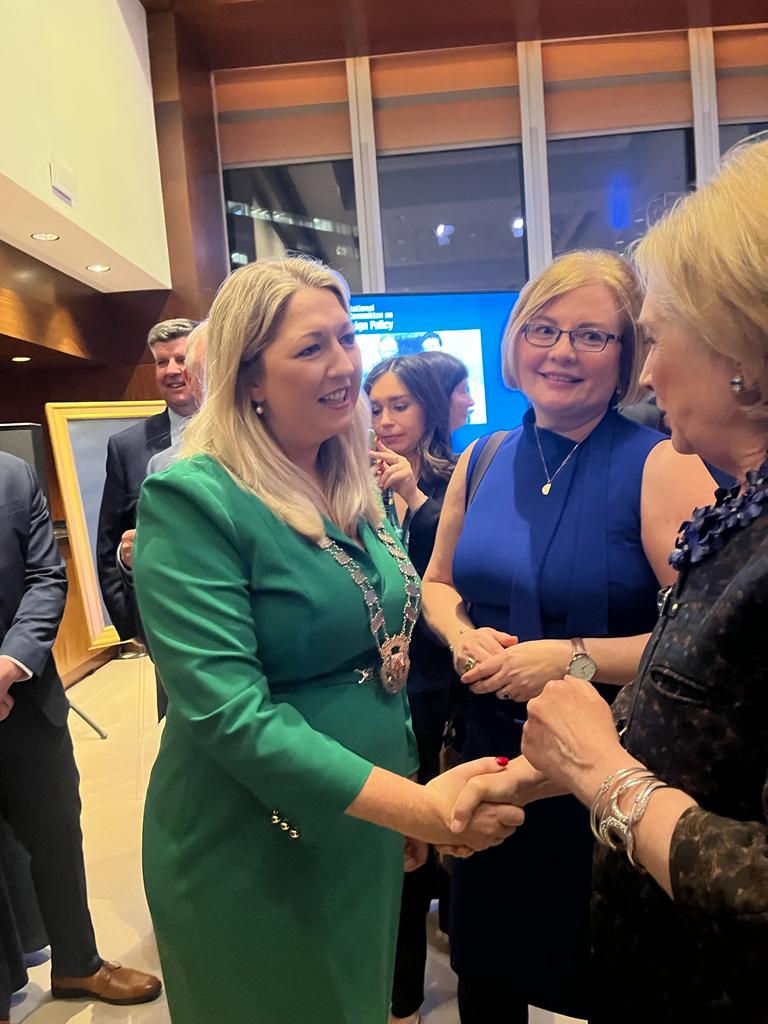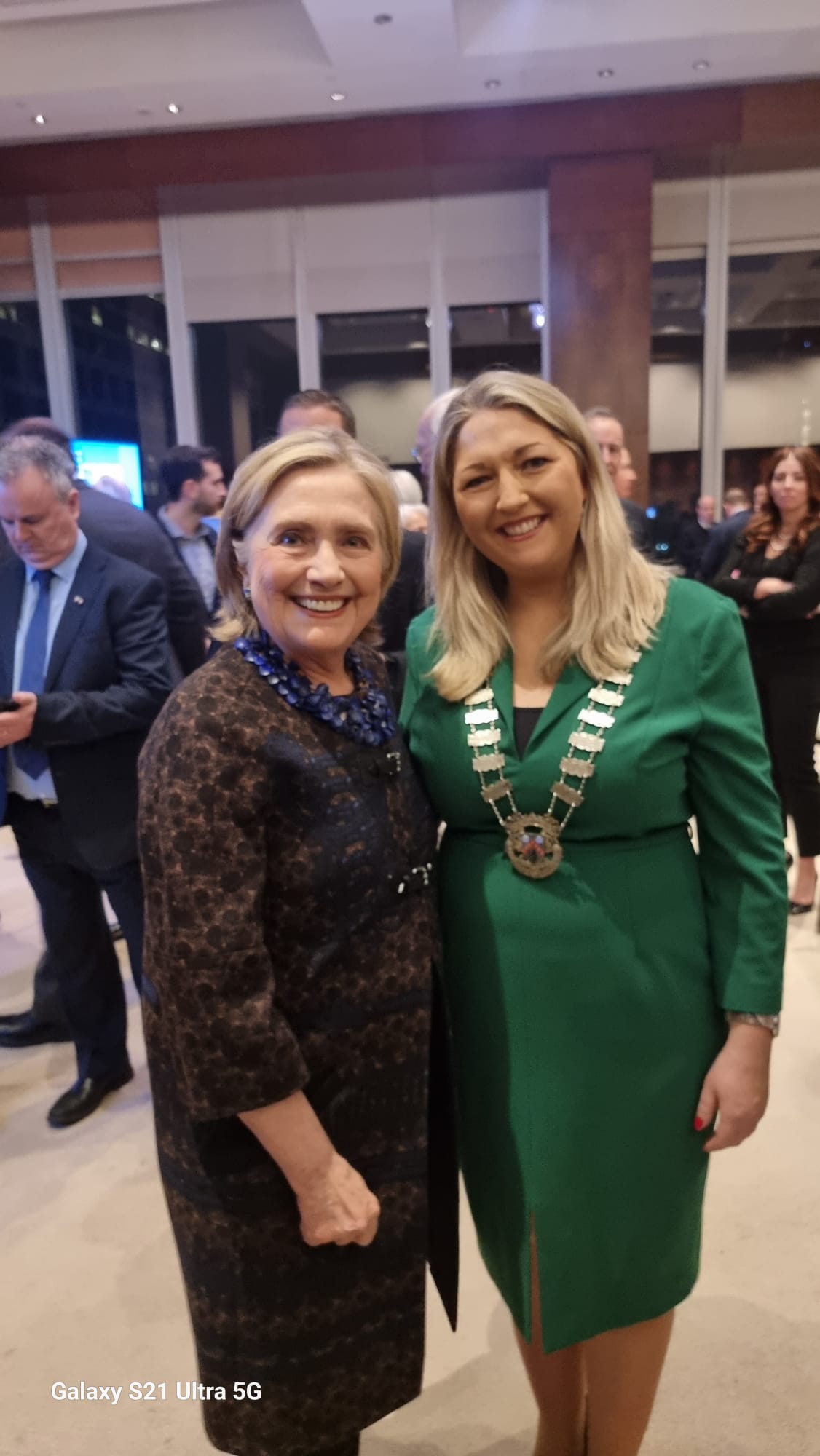 SEE ALSO – 'Help Jamie to reach his full potential' – Mam makes plea on behalf of 10-year-old Laois boy