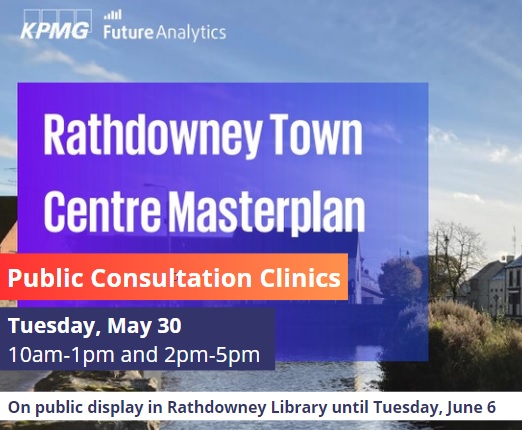 Consultants KPMG Future Analytics were commissioned by Laois County Council in June 2022 to undertake a Town Centre First Masterplan for Rathdowney in collaboration with the Rathdowney Town Team.
The Town Team is made up of resident, business and community representatives and has been established in Rathdowney to oversee the plan and its implementation.
After considerable fieldwork and consultation, the draft masterplan is now ready for public review. The plan charts out how Rathdowney town centre can be transformed into a dynamic meeting place with a strong economic role.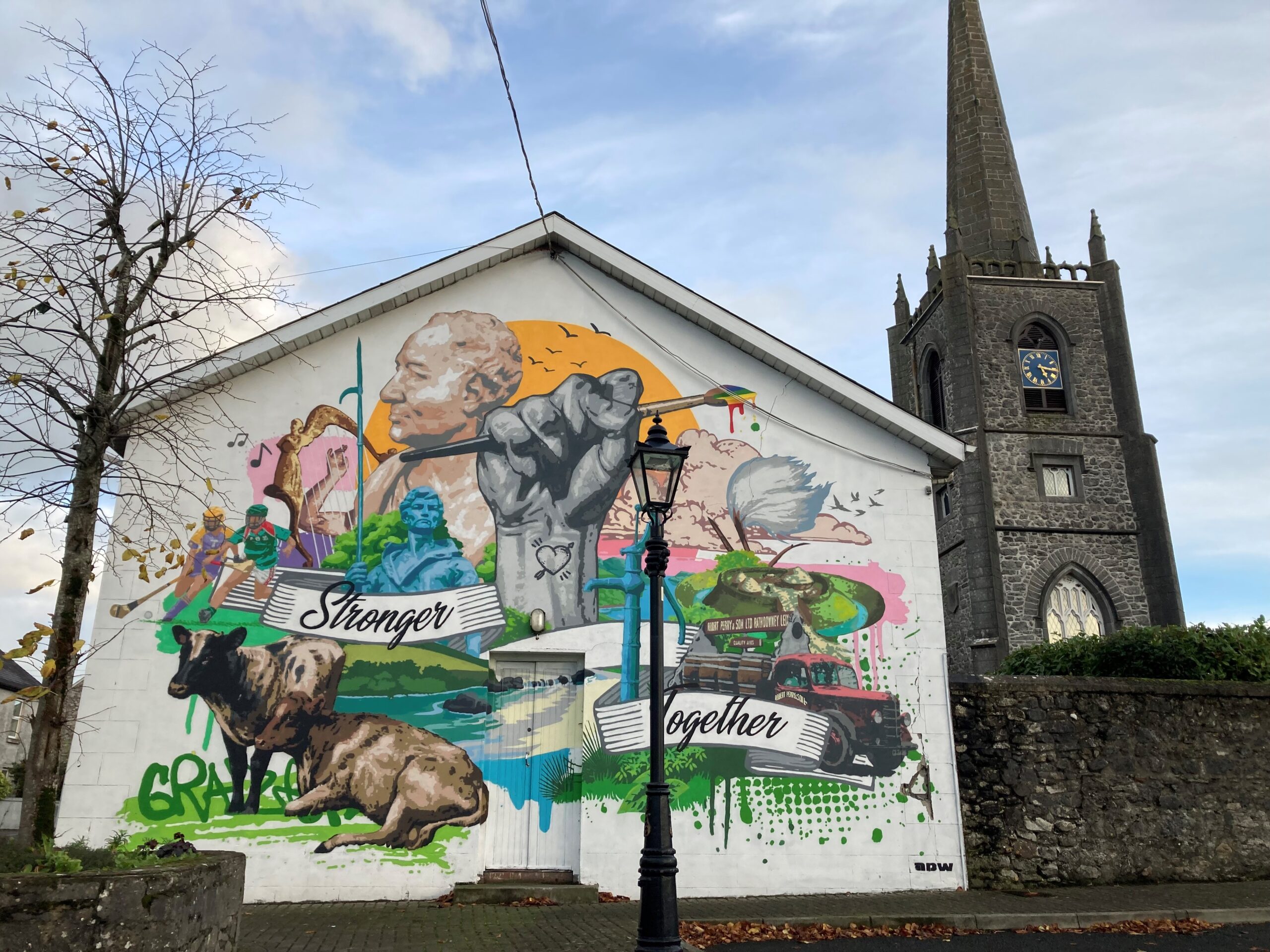 This final plan will set out a vision and strategy for the development of Rathdowney over the next 10 years. It contains 5 key infrastructural projects and a range of actions designed to revitalise the Town Centre. The closing date for submissions is Tuesday, June 6, at 5pm.
The importance of making a submission cannot be underestimated. Residents of Rathdowney and surrounds are encouraged to have their say on what they see for the future of Rathdowney.
Submissions and feedback will directly impact the final plan for the development of Rathdowney and the revitalisation of the Town Centre.
Denise Rainey, Town Regeneration Officer with Laois County Council will be in Rathdowney Library on Tuesday, May 30, to attend public consultation clinics on the plan.
Also present on the day will be the Consultants – KPMG Future Analytics.
This is your chance to find out more, give feedback and help the development of Rathdowney Town Centre.
Public Consultation Clinics
When: Tuesday, May 30
Workshop no 1: 10am–1pm
Workshop no 2: 2pm-5pm
Where: Rathdowney Library
For people who cannot attend either workshop, you can view the draft Town Centre First Masterplan here and submit an online observation, or  by emailing your submission to drainey@laoiscoco.ie by Tuesday, June 6, at 5pm.
---
If you would like to advertise a job vacancy, get in touch with LaoisToday by calling 057 8670722, 085 7180700 or emailing info@laoistoday.ie
SEE ALSO – Check out the dedicated jobs section on LaoisToday