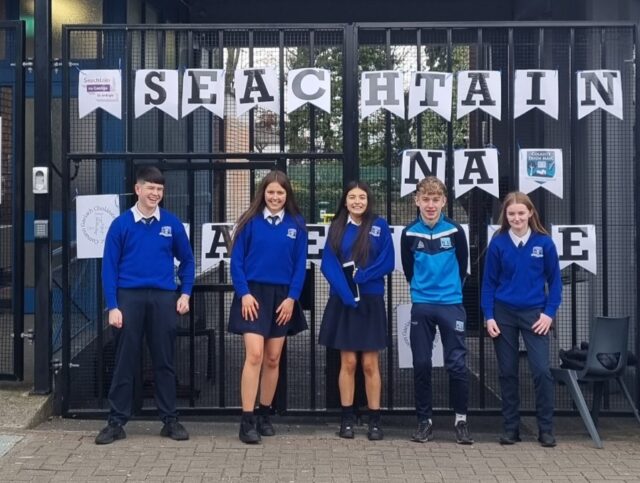 This year Dunamase College welcomed the establishment of the Cumann Gaelach (Irish Society) within the school community.
The Cumann Gaelach was created by teachers Chloe Ní Ghealbháin and Niamh Strong with the core aim of promoting the Irish language and culture, within both the school and local community as well as offering students the opportunity to embrace Irish as a living language and celebrate the Irish culture in their daily lives, both in and outside of school.
Dunamase College offers students the unique opportunity to study through the medium of both Irish and English.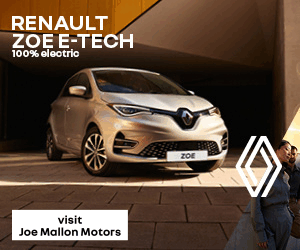 The Cumann Gaelach is comprised of over 30 students (and growing) from both the Irish and English stream who actively work together in promoting Irish.
The students benefit from their participation in the society as they develop a variety of skills such as leadership, communication, teamwork and creativity as well as developing their Irish language skills.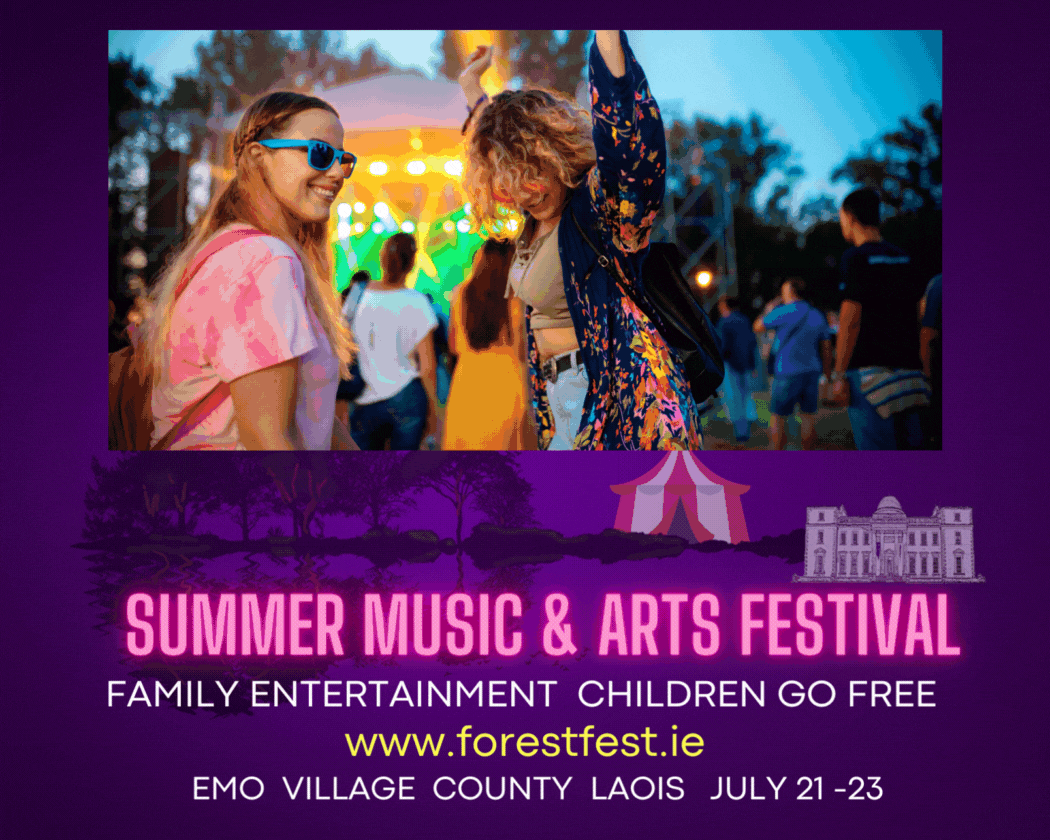 The Cumann Gaelach have had a very successful and productive first year.
As part of Seachtain na Gaeilge, members had great fun visiting local primary schools to teach some Irish and Irish céilí dancing to students.
The Cumann Gaelach also held a Ciorcal Comhrá in Portlaoise Library inviting members of the community to come and practice their 'cúpla focal'.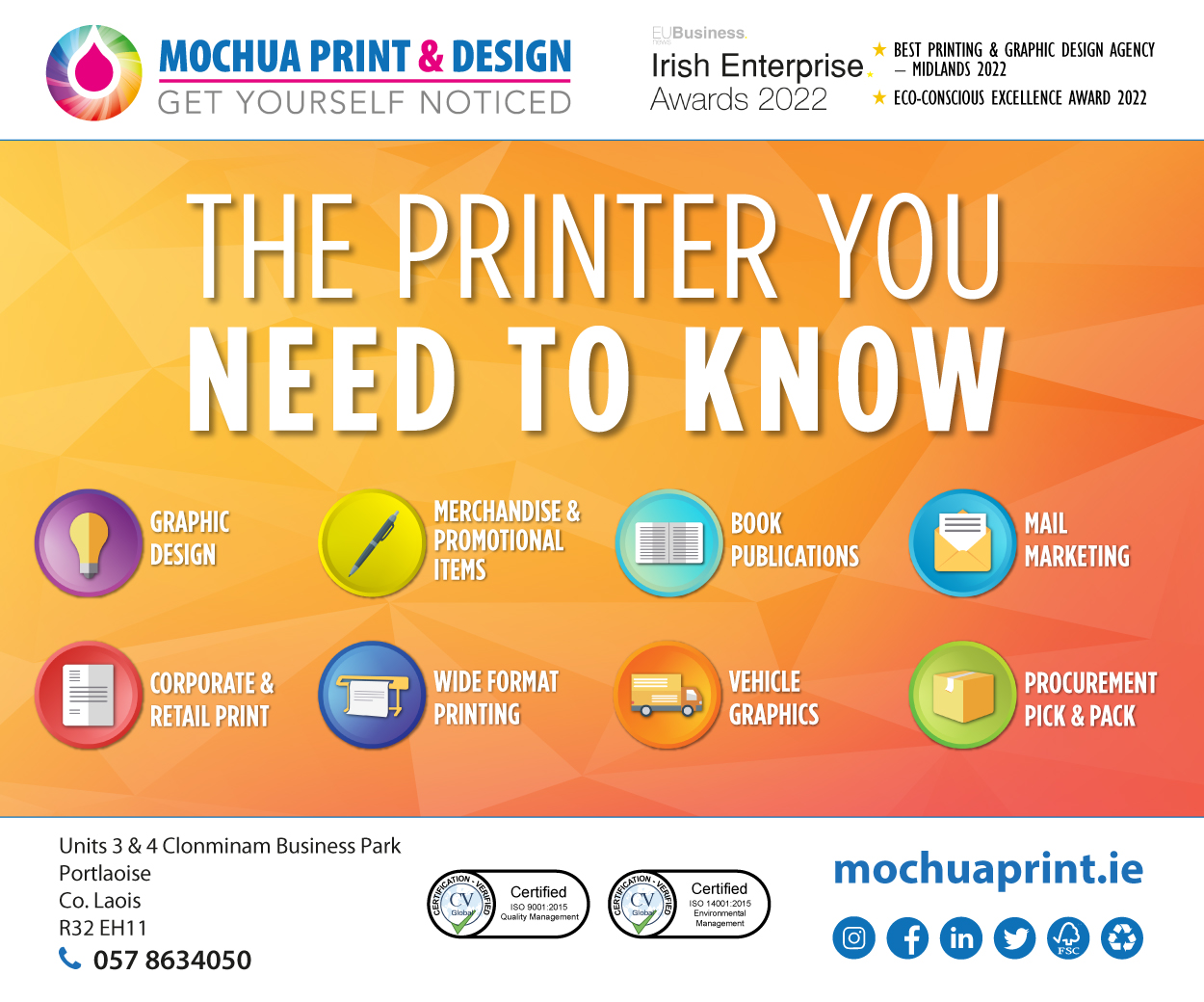 Members were busy visiting local businesses in Portlaoise, where they distributed posters with some Irish phrases that people can incorporate into their daily lives.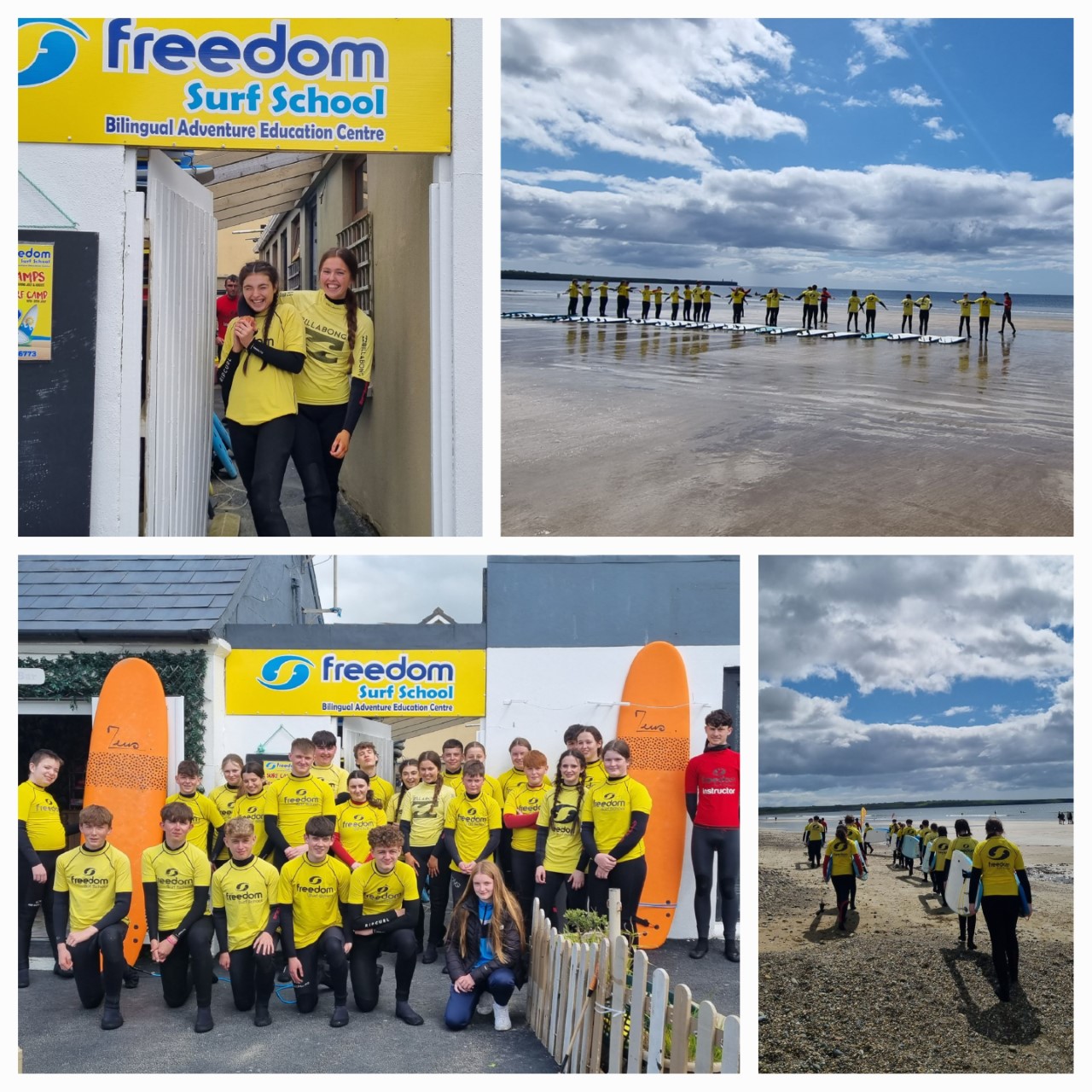 To end the Seachtain na Gaeilge festivities, the society hosted a PopUp Gaeltacht in the school, for members of the school and local community to enjoy some Irish music and dancing, led by a number of our talented students.
Attendees also had the chance to practice their Irish and celebrate the Irish culture. The event was a fantastic success for all, in bringing the Gaeltacht into the local community.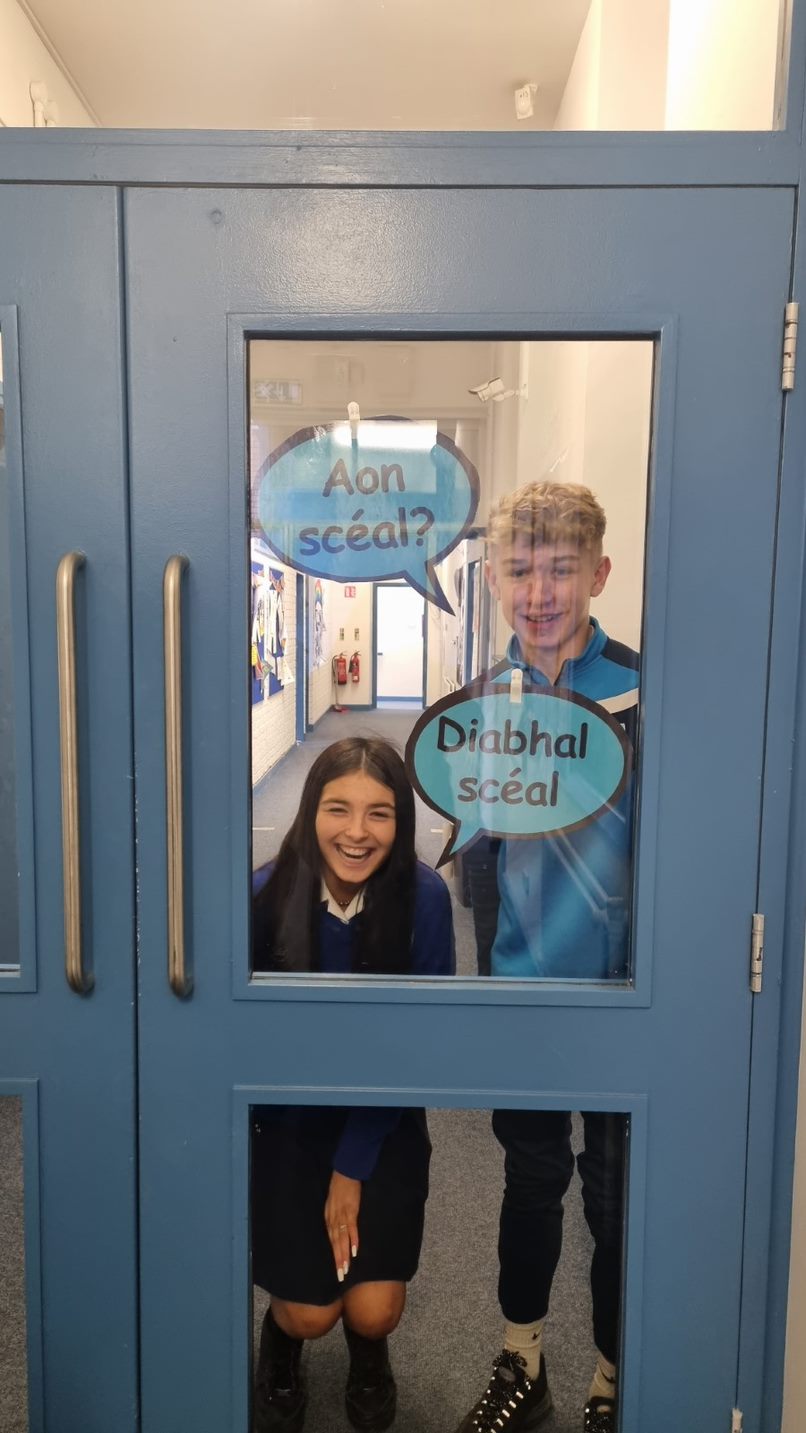 Throughout the school year the Cumann Gaelach have promoted Irish in the school with posting a 'Seanfhocal' (old Irish saying), phrase and mistake of the week to help and inspire both staff and students in improving their vocabulary and overall Irish ability.
This term members are focused on promoting Irish amongst the school staff.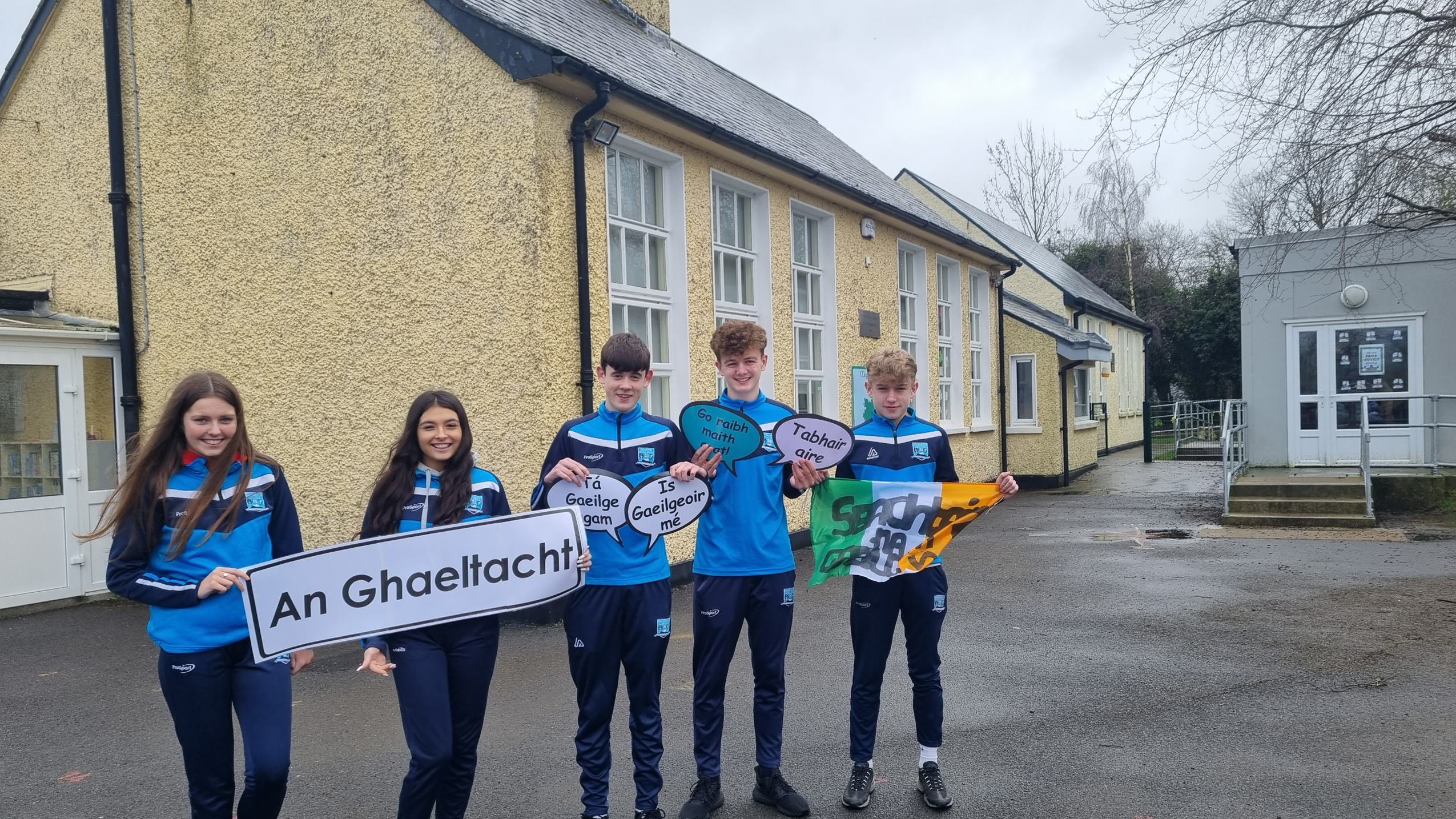 Members of the Cumann Gaelach have been tasked with interviewing teachers to both encourage and support them with their Irish.
Staff members were also invited to a Ciorcal Cainte during lunchtime on Wednesdays to use their 'cúpla focal' and enhance their Irish conversational skills.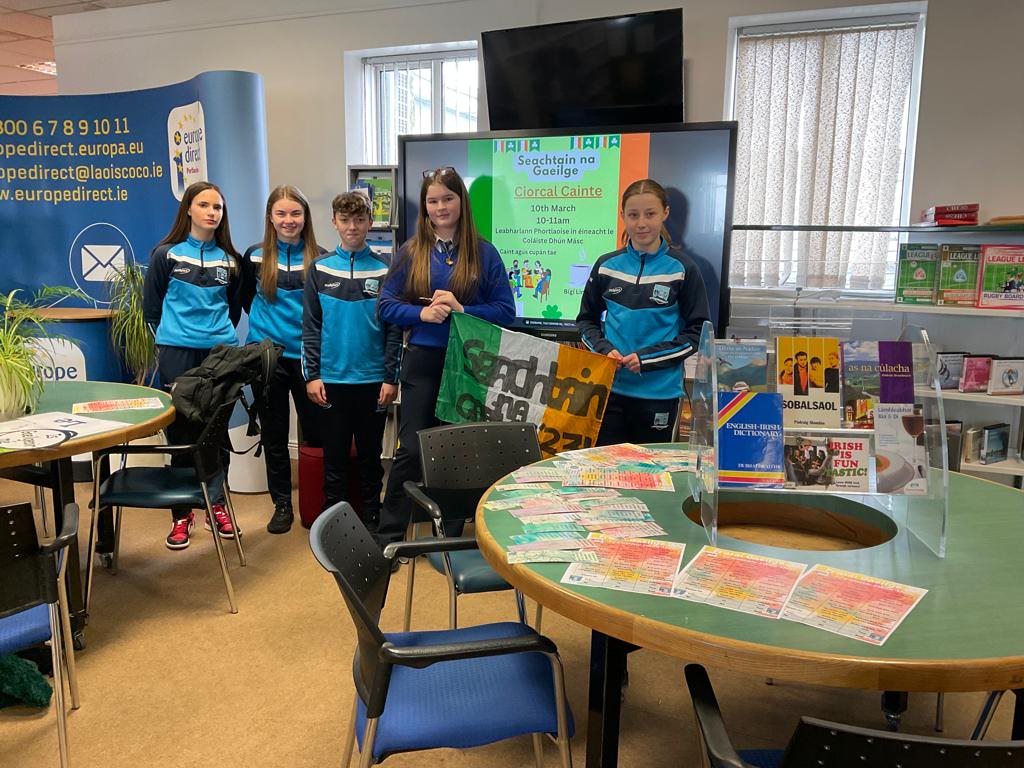 Members of the Cumann Gaelach recently had a trip to Freedom Surf School in Tramore where they took part in a surf lesson through Irish.
The students thoroughly enjoyed the opportunity to learn a new skill and complete an activity through Irish.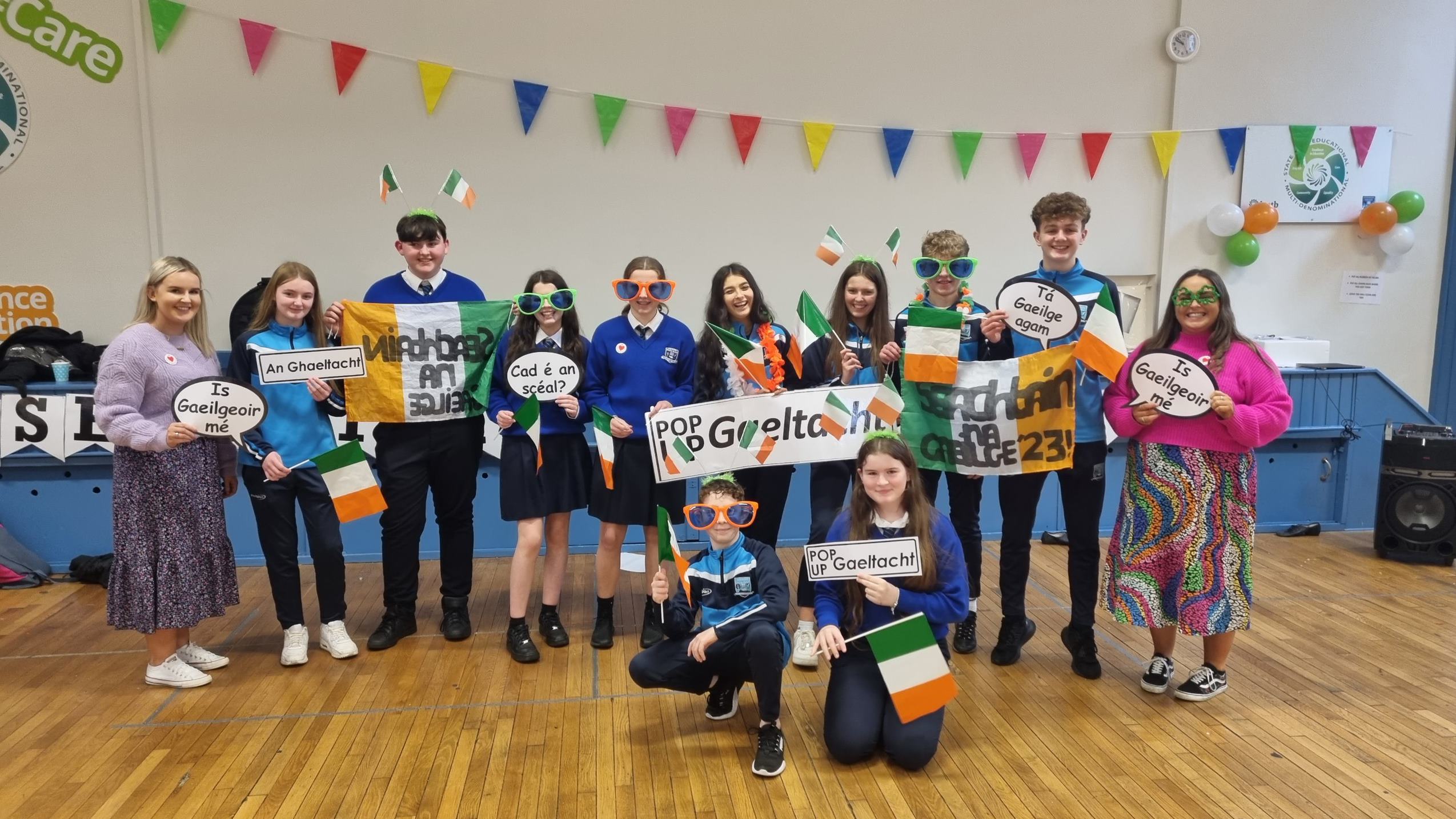 This trip was an exciting end to an exciting, active and productive first year of the Cumann Gaelach.
All members look forward with great enthusiasm to continuing the dedicated work in promoting Irish in the school and local community with many plans already in motion for the next year.
Below some of the members have kindly provided an insight into the Cumann Gaelach and their involvement.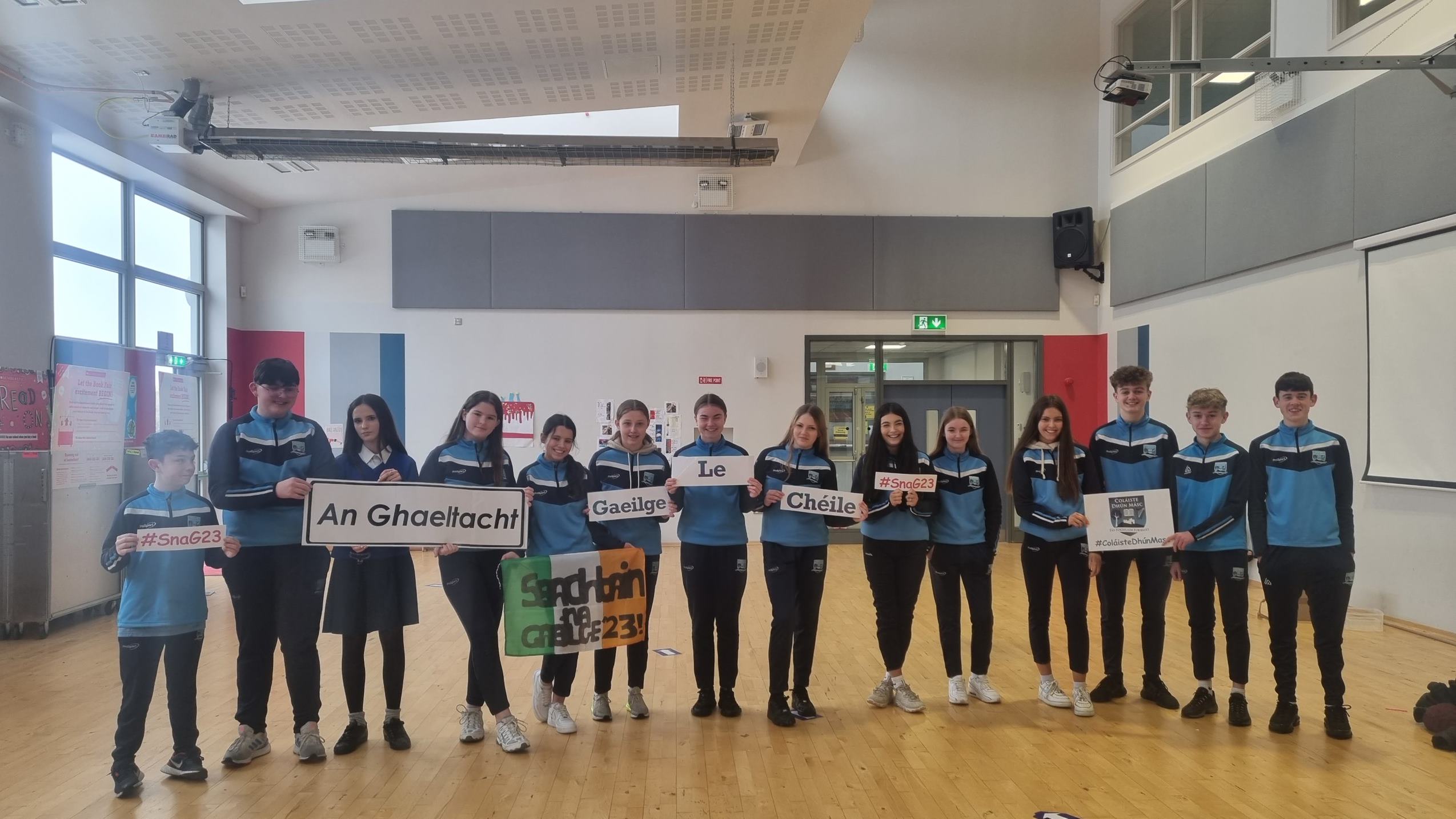 Cuileann Ní Mhurchú and Niamh Ní Nialláin said: "We both went to Gaelscoil Phortlaoise and are now in the Aonad Lán-Ghaeilge in Dunamase College.
"When we heard about the Cumann Gaelach we thought it was a great opportunity to improve our Irish skills and promote Irish everywhere around us.
"We also get to mix with other students who are on the English side of the school and from other year groups and help them with their Irish too.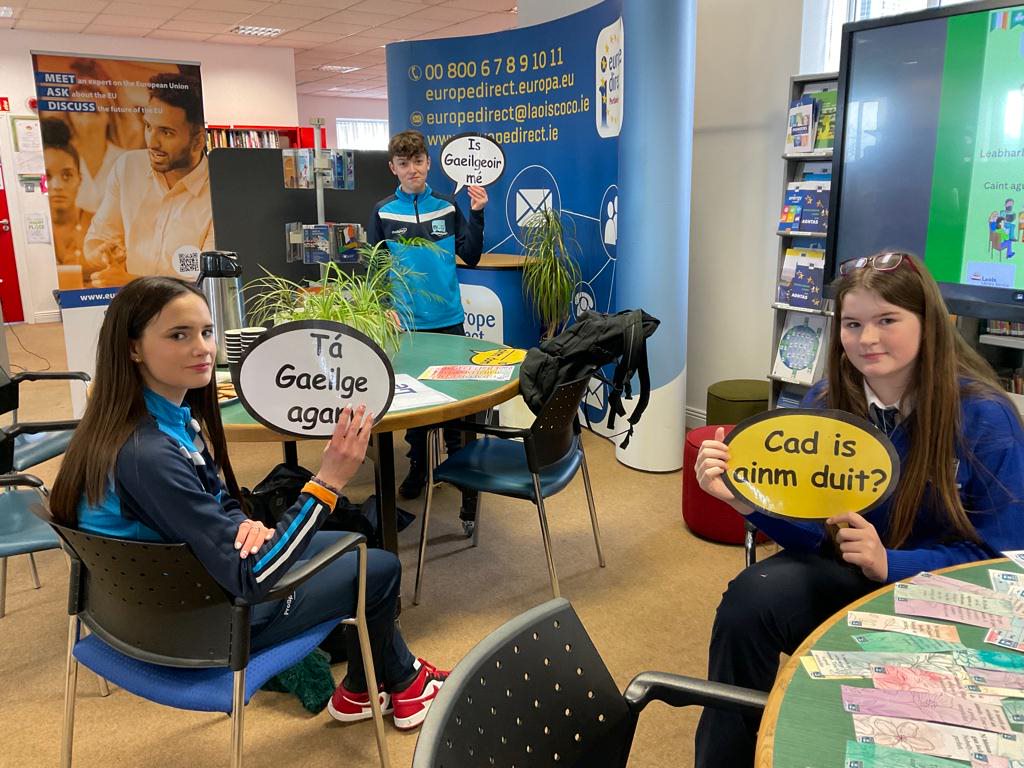 "We had lots of fun going on different trips and doing activities like surfing through Irish."
Ben Peacham and Cormac Harney said: "We joined the Cumann Gaelach as we wanted to improve our Irish and get to experience Irish outside of the classroom in a fun way.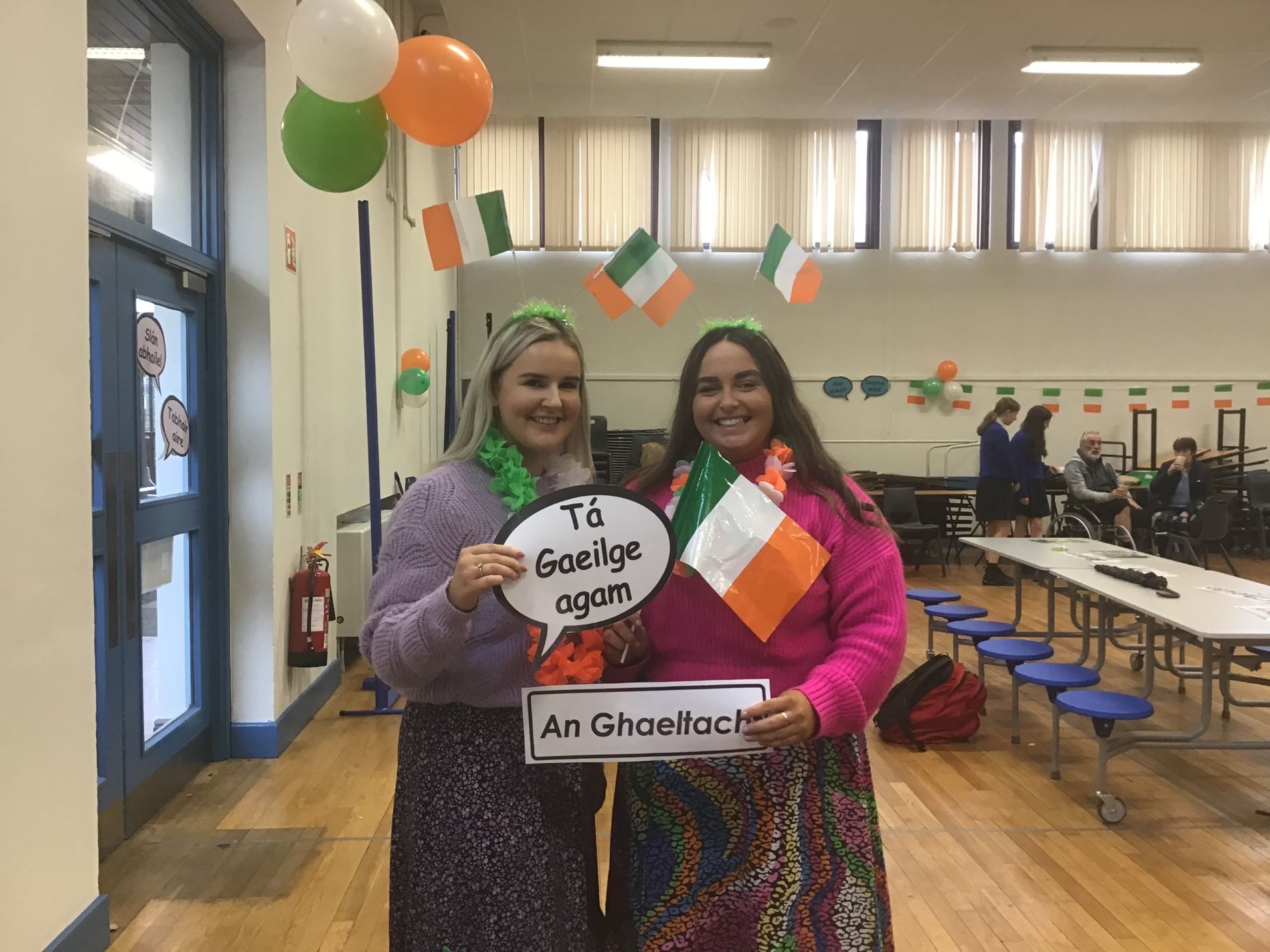 "Since we joined the Cumann Gaelach we have more confidence in Irish and our spoken Irish has improved.
"It was really satisfying and rewarding to be involved in promoting Irish and helping others learn Irish too. We had great fun and laughs doing the céilí dancing with the local primary schools. We can't wait to do it all again next year and more.'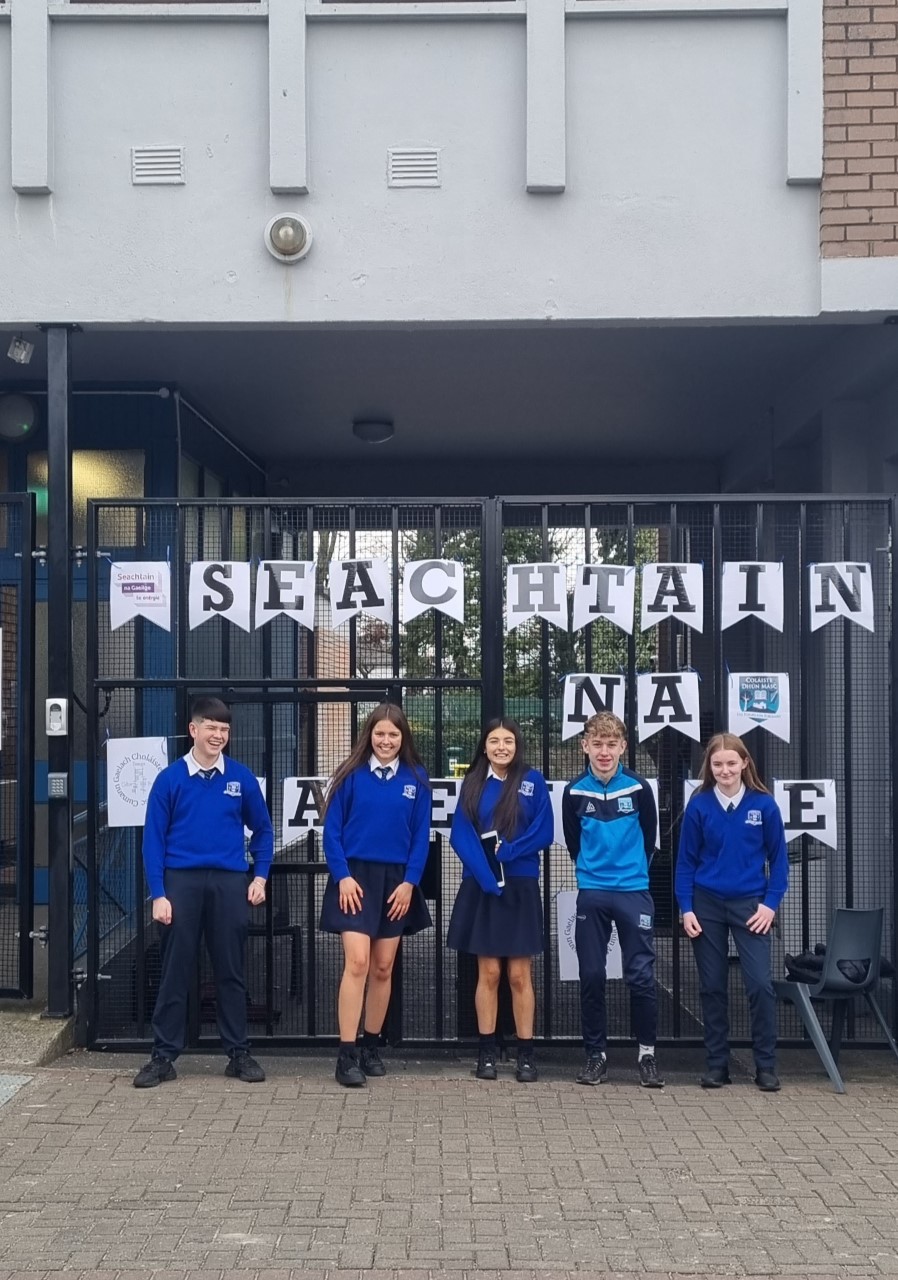 Issey Bailey and Caoimhe Fingleton said: "The Cumann Gaelach has helped us see Irish as more than just a school subject.
"It really helped us to enjoy Irish more and encouraged us to improve our Irish too. We loved our trips to the primary schools and helping them learn some Irish and céilí dances.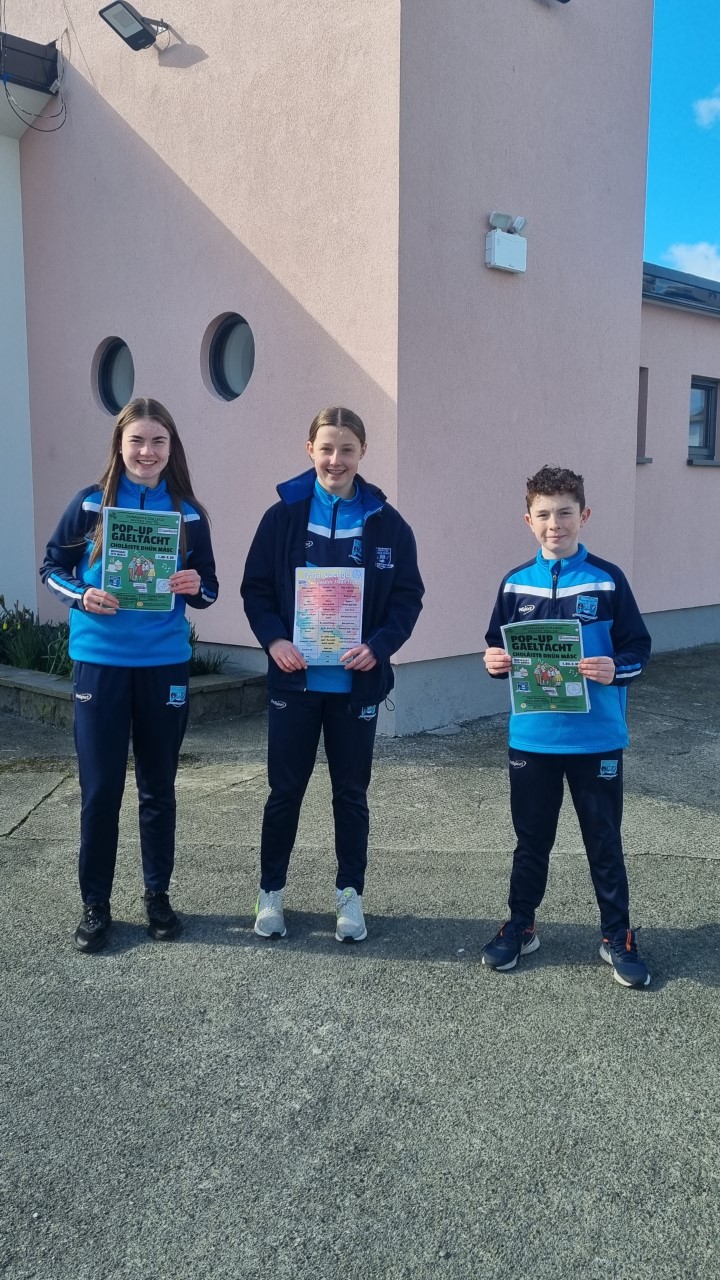 "We also mix with students from the Irish side who speak Irish more fluently and frequently, which helps us with our Irish.
"It's comforting to hear our own language being spoken in daily conversations by people our age. We can't wait for next year and what the Cumann Gaelach has in store for us."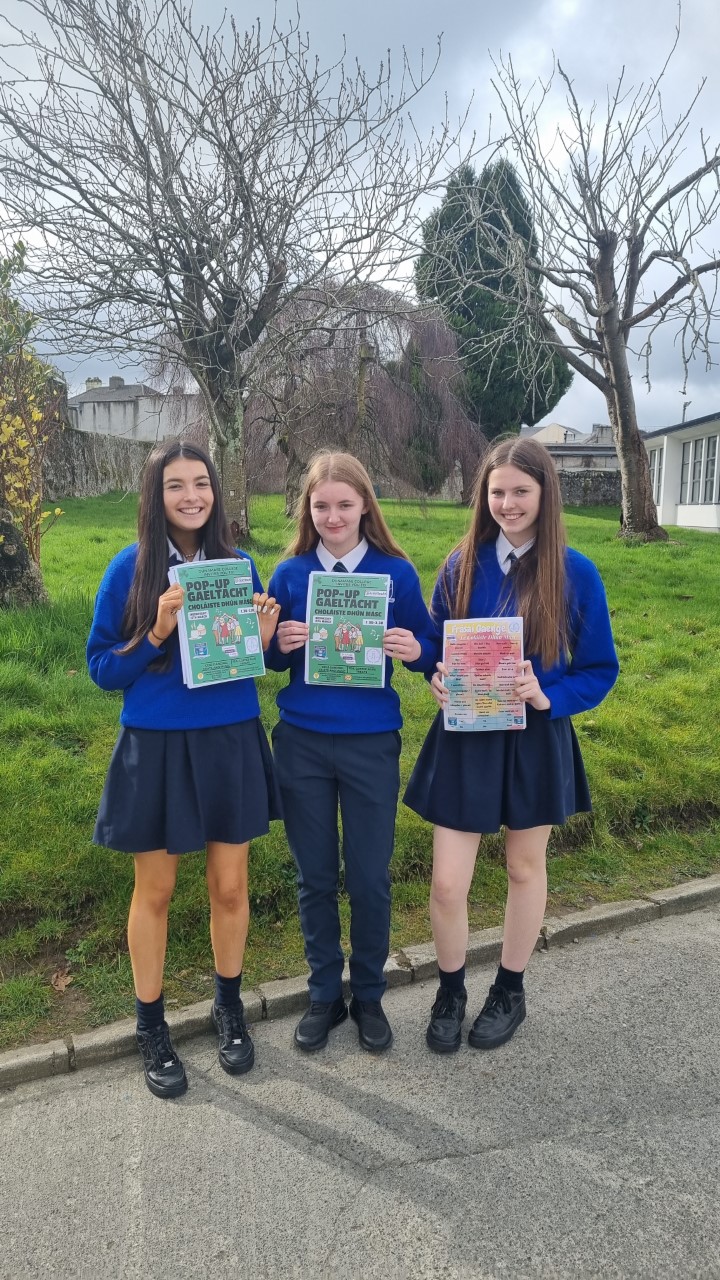 Finally, Múinteoir Chloe and Múinteoir Niamh wish to offer a heart-felt thanks to all students, staff, parents and to the local community for their contribution in making this endeavour a huge success.
They said: "We'd like to offer a special thanks to every single member of the Cumann Gaelach, as without their hard work and enthusiasm, none of this could have been achieved.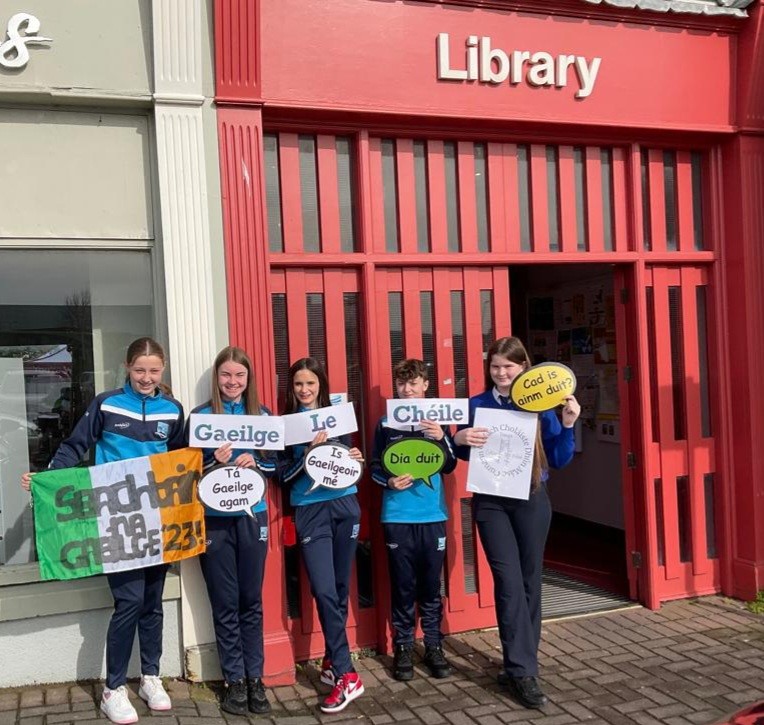 "We are overwhelmed with the success of this little society and the impact it is making in our community. We look forward to continuing to spread our 'grá' for Gaeilge and to help you all find your 'grá' for Gaeilge too.'
'Tír gan teanga, tír gan anam' – A country without a language is a country without a soul'."
SEE ALSO – In Pictures: Late Late Show host pays a visit to popular Laois restaurant