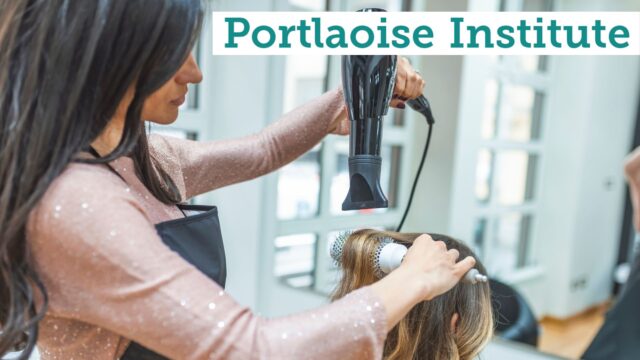 Portlaoise Institute is pleased to announce the launch of its Hairdressing Apprenticeship Program, which aims to empower individuals seeking a rewarding career in the hairdressing industry and provide them with the necessary skills and knowledge to thrive in this dynamic field.
The Hairdressing Apprenticeship is a fantastic route into a career in hairdressing where students will earn while they learn.
Apprentices work four days a week with their employer and spend one day a week in college.
Apprentices will be supported in the workplace by an approved mentor and in the classroom by their teacher.
Apprentices will graduate after three years as a fully qualified Hairdresser with a QQI Level 6 award on the National Framework of Qualification. 
To coincide with the launch, Portlaoise Institute will stage two Hairdressing Apprenticeship briefings aimed at aspiring hairstylists and hairdressing employers who are interested in participating the National Hairdressing Apprenticeship programme.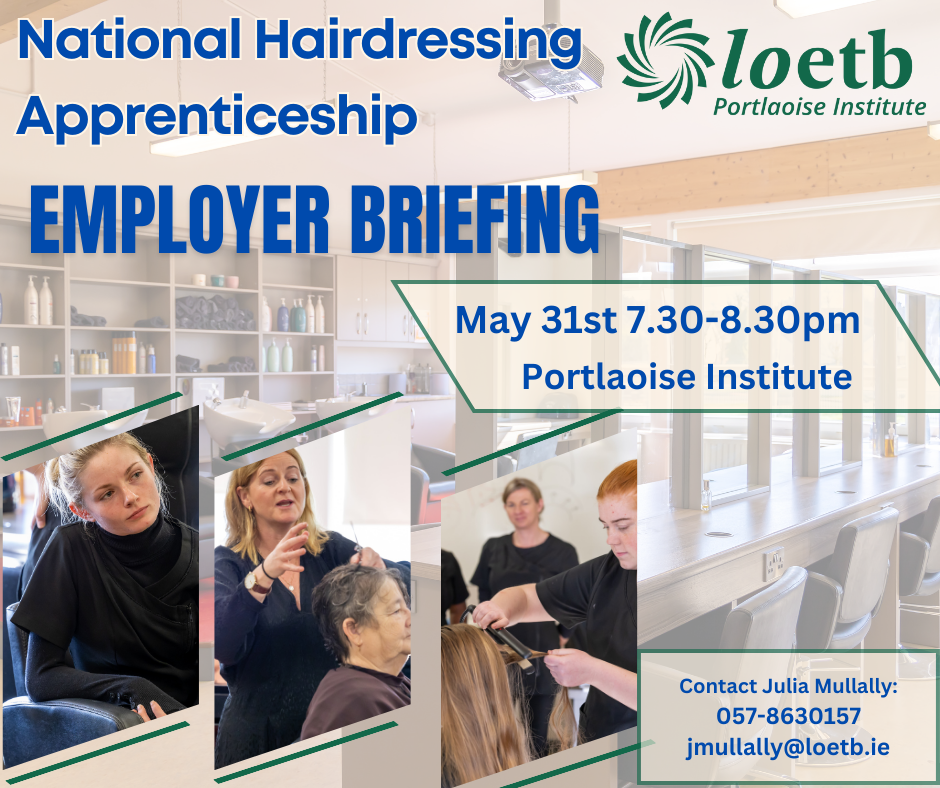 The first briefing will be held on Wednesday 31st May at 6pm for potential applicants to the Apprenticeship programme, where a detailed overview of our comprehensive apprenticeship program will be outlined, highlighting the range of skills and knowledge that participants will acquire throughout their training.
Guidelines on the application process will be provided during the briefing, allowing attendees to understand the necessary steps to apply for our apprenticeship program.
Information regarding eligibility requirements and key dates will also be covered.
This will be followed by a second briefing at 7.30 pm for employers, where they will be advised how to become an Apprenticeship Employer and receive details on the financial support which consists of a €2,000 grant annually for each registered apprentice.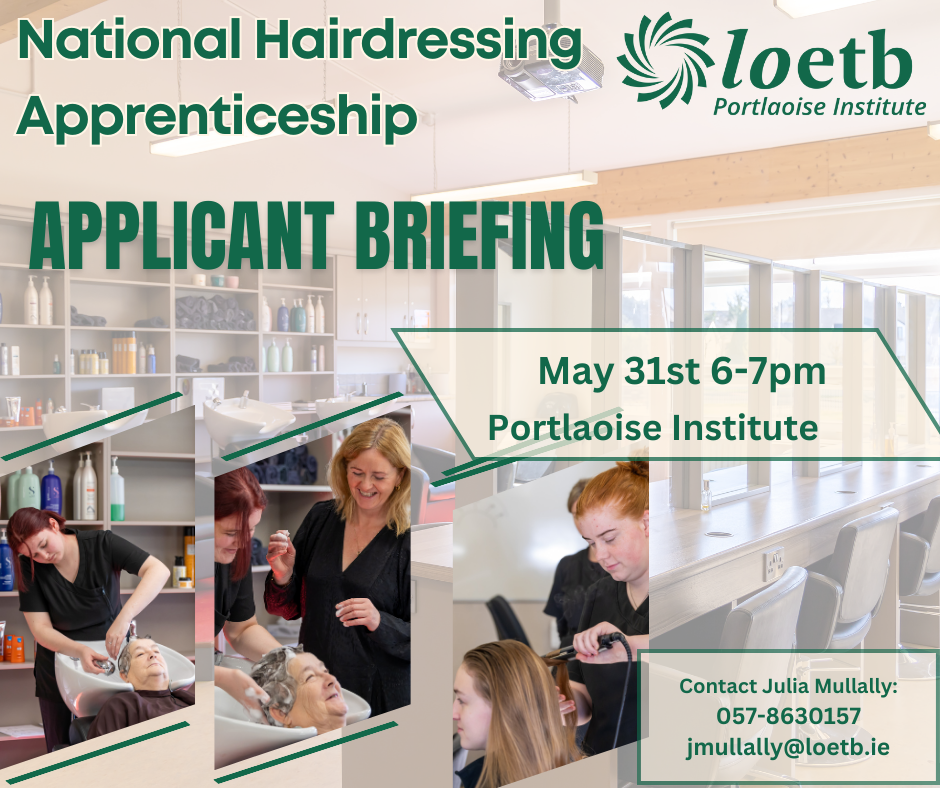 Principal of Portlaoise Institute, Keith McClearn said: "Currently there is a skills shortage in hairdressing and many salons across the region are struggling to find suitably qualified hairdressers to sustain and grow their business.
I firmly believe that our new Hairdressing Apprenticeship will help to serve local employers in Laois and Offaly by addressing skill shortages and offering support by way of training grants and learning mentors.
This programme is an opportunity for apprentices to launch an exciting career in hairdressing with many varied opportunities by giving them the necessary knowledge and exposure to the hairdressing industry" 
Hairdressers and potential apprentices seeking further information on this new Apprenticeship can contact info@portlaoiseinstitute.ie or by telephone on 057-86-30157. 
---
If you would like to advertise a job vacancy, get in touch with LaoisToday by calling 057 8670722, 085 7180700 or emailing info@laoistoday.ie
SEE ALSO – Check out the dedicated jobs section on LaoisToday