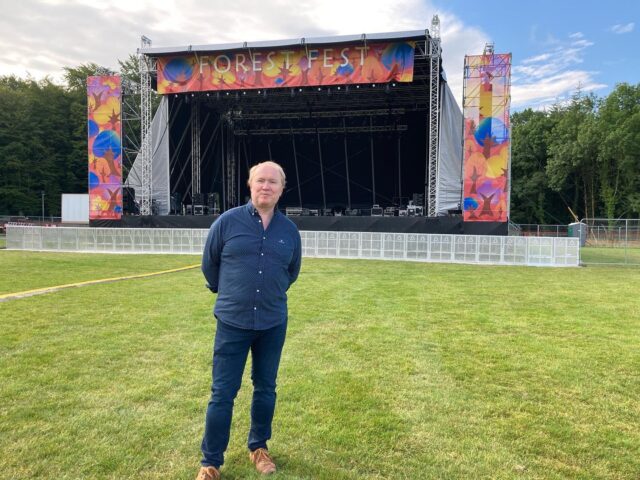 Philip Meagher is a long-established Portlaoise-based solicitor but in recent years he has become the man behind the new three-day music festival in Emo, Forest Fest, which will take place this year from July 21 to 23.
Philip took time out of his hectic schedule to sit down with the LaoisToday LoveLaois Podcast to explain how he got involved in such a project – and how plans for this year's festival are taking shape.
"I've always had a great interest in music and live music – and live performances specifically," he said.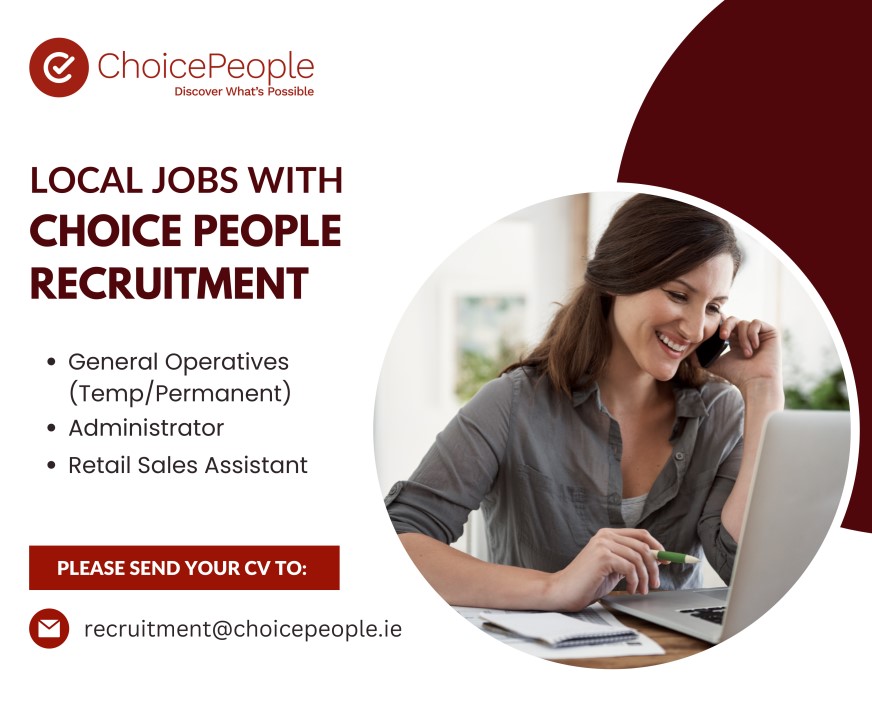 "Myself and a couple of friends were at Electric Picnic about four or five years ago, and we all had the one discussion afterwards: great event and it's fantastic for the county but we felt it wasn't catering for our age group anymore.
"We had all, I suppose, cut our teeth with festivals going to the Electric Picnic for the first ten years or so; I suppose that's where the discussion began.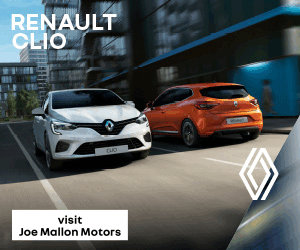 "A number of people that were involved in that discussion sort of fell by the wayside, but I said I'd continue on with it. I went on holidays one year and got a bit bored; found myself sitting beside a pool a laptop and about two hours later we had the spine of Forest Fest 1 booked, with The Stunning and all the great Irish acts we had last year.
"I was really interested to do it; I thought it would be great fun. That's what's happened and we're thrilled to be back again this year.
"We were thrilled to be recognised as the best festival in the Midlands last year and we were so thrilled to have so many people in Emo last year having a great time.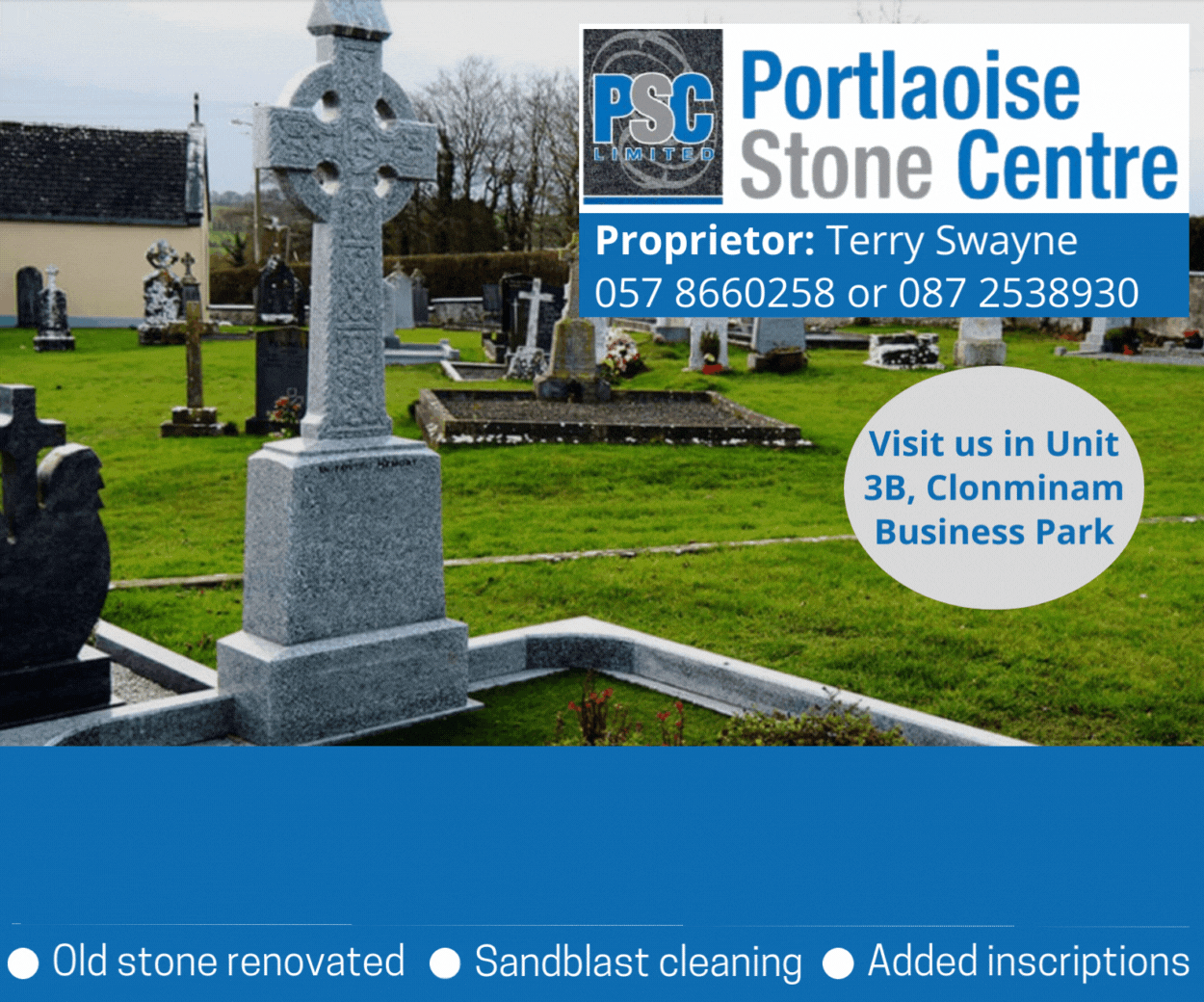 "So that really encouraged us to get bigger and better this year. I'm really looking forward to having everyone back in Emo in July, it's going to be an absolutely savage party," he said.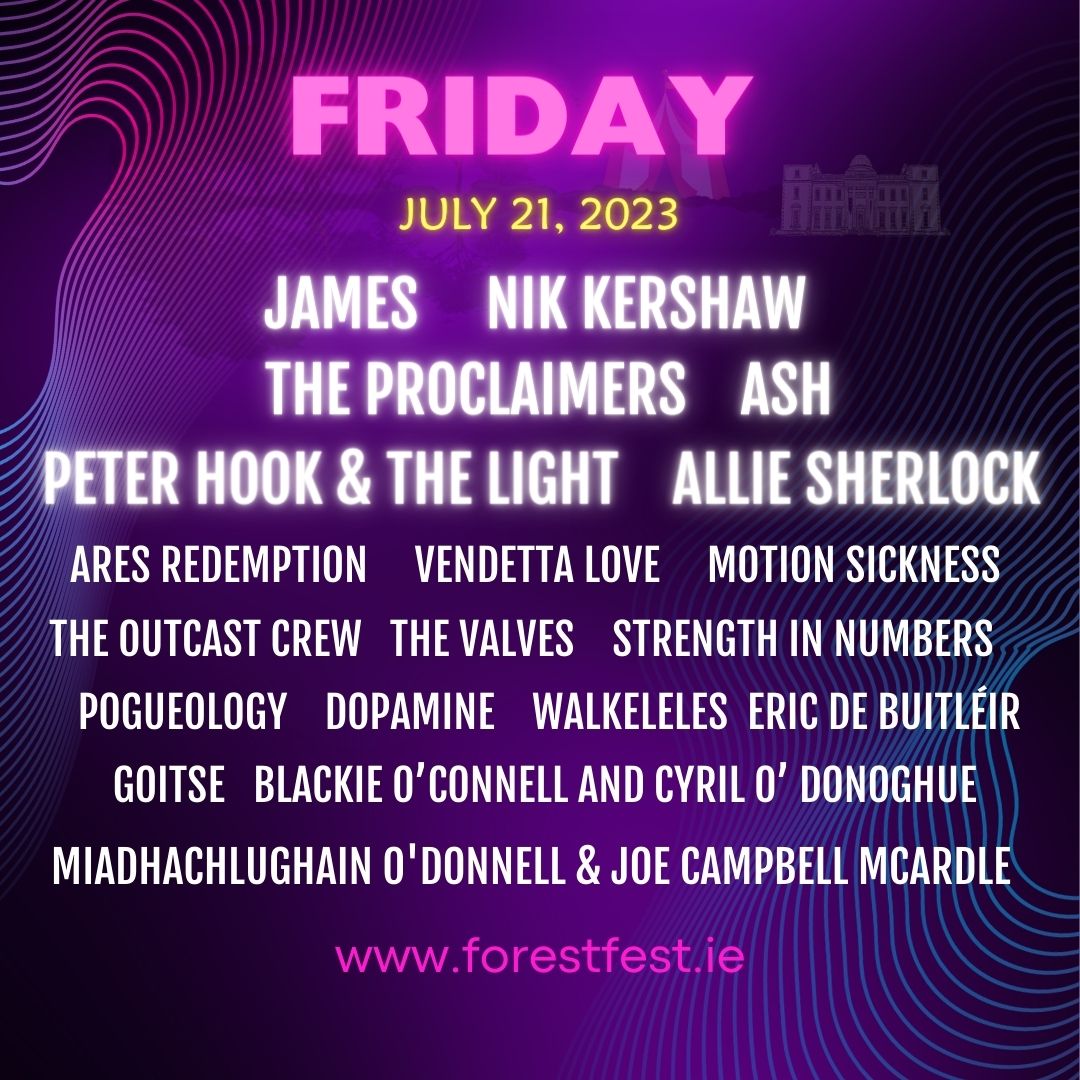 Philip, who grew up in Portlaoise, is a long-time resident of Emo.
"Emo was always somewhere I loved growing up as a child – going out with my parents to Emo Court and the parkland out there and the lake and everything.
"So, when I came down from working in Dublin, I was always keen to move to Emo if at all possible. It's just an amazing community of people out there.
"It's a very vibrant place, full of creatives, great families, great support for everything that goes on out there, so, I'm, just thrilled to be part of it and we're extremely lucky to be able to have an event like this in such a special place.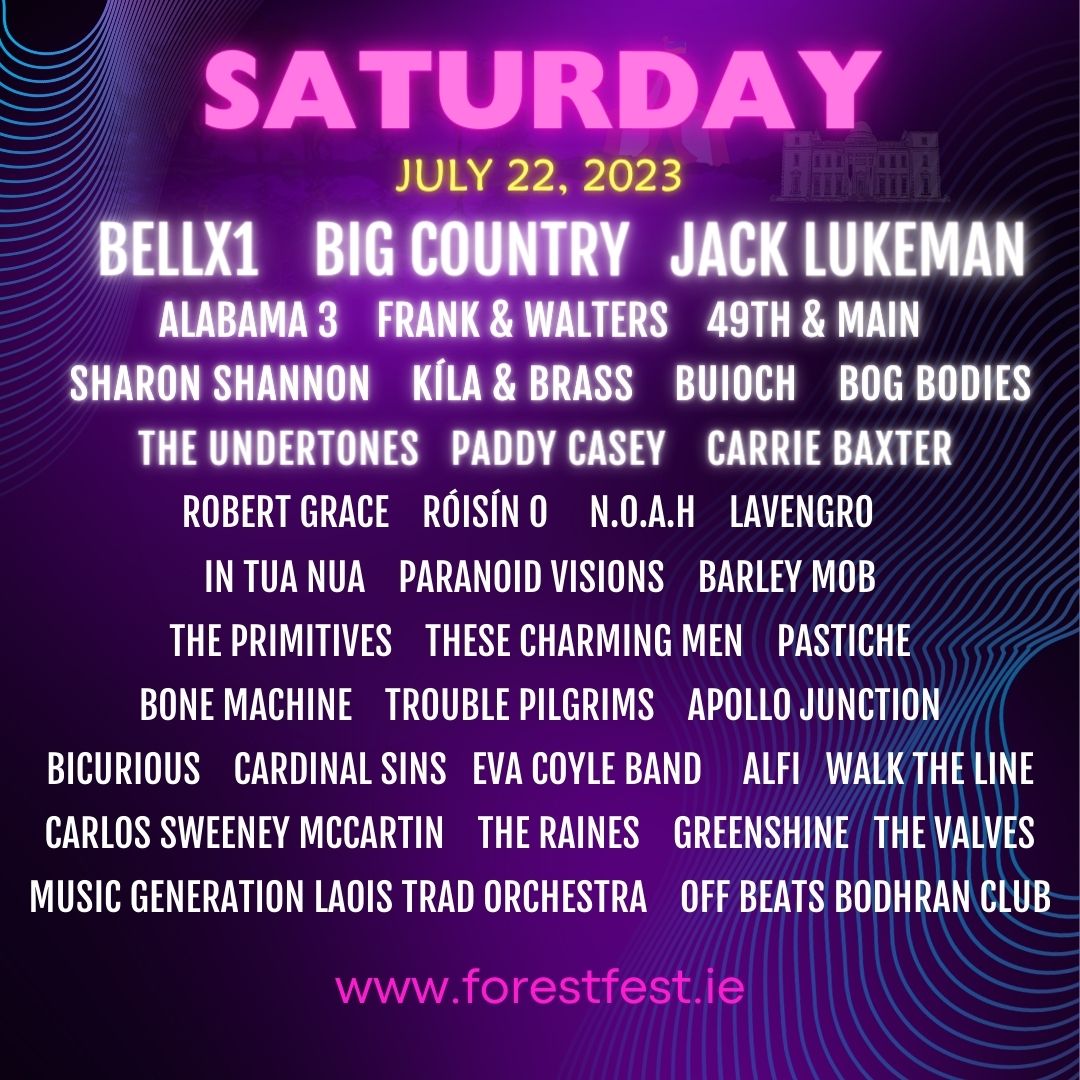 Forest Fest 2022 was a major success and Phillip sees this year's event being even bigger.
"Last year, especially after Covid, we were keen to give as much support as possible to the Irish music industry and nearly 95% of our acts, support crew, staging, lighting, sound came from Ireland.
"They did Ireland proud, they put on an incredible show. This year we were happy to repeat that and get a lot of the acts back, but we also wanted to expand on that and we kind of threw our net out further.
"You'll see from the line-up on forestfest.ie that we have a lot of international superstars coming in; everybody from James, Nik Kershaw, The Proclaimers, to our own Irish legends like Bellx1, Jack Lukeman, and so forth.
"We're thrilled to have so many fantastic acts coming – I'm like a kid in a candy shop looking at the line-up for every night at this stage.
"They're all heroes of mine; Nik Kershaw would have been a favourite of mine back in the day when I was in college, so looking forward to that.
"Suede and Gabrielle and Suzanne Vega in particular I'm really looking forward to meeting. She is an incredible artist who is going to be playing on the Sunday night.
"It's not that easy to encourage her across the Atlantic, but she really bought into the type of event we were creating. After a few discussions she was more than happy to come aboard.
Philip says the success of last year's event coupled with the level of production and staging put in place caused word to spread within the industry.
"Suddenly we had a lot of contact in August and September from places we had tried to contact a year before who weren't answering the phones.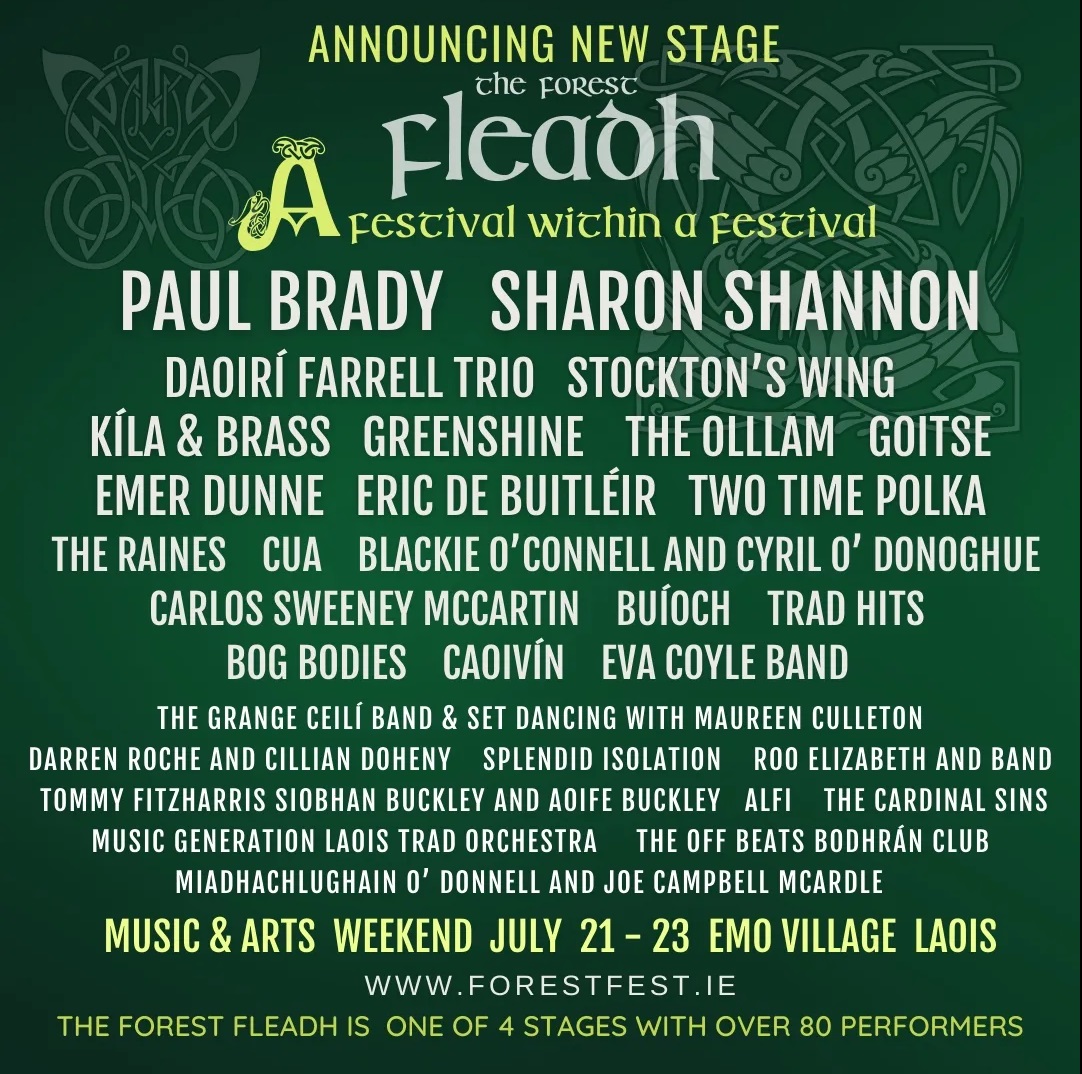 "It's amazing when you make some nice footprints that people look and say 'OK, we'll have a bit of that.'
"So, it was a lot easier this year and when we were looking to talk to people, we had recorded a lot of what we did last year – both from a technical point of view and also people performing and enjoying themselves – so, we were able to go to the big acts with footage of what had gone on last year and that made things a lot easier.
"We didn't have any experiences where people didn't want to talk positively with us. While we were knocking on big doors this year, the bigger doors quietly told us 'come back after your 2023 event and we'll see.' So, we're hoping to build on what we're doing and get some bigger acts again next year."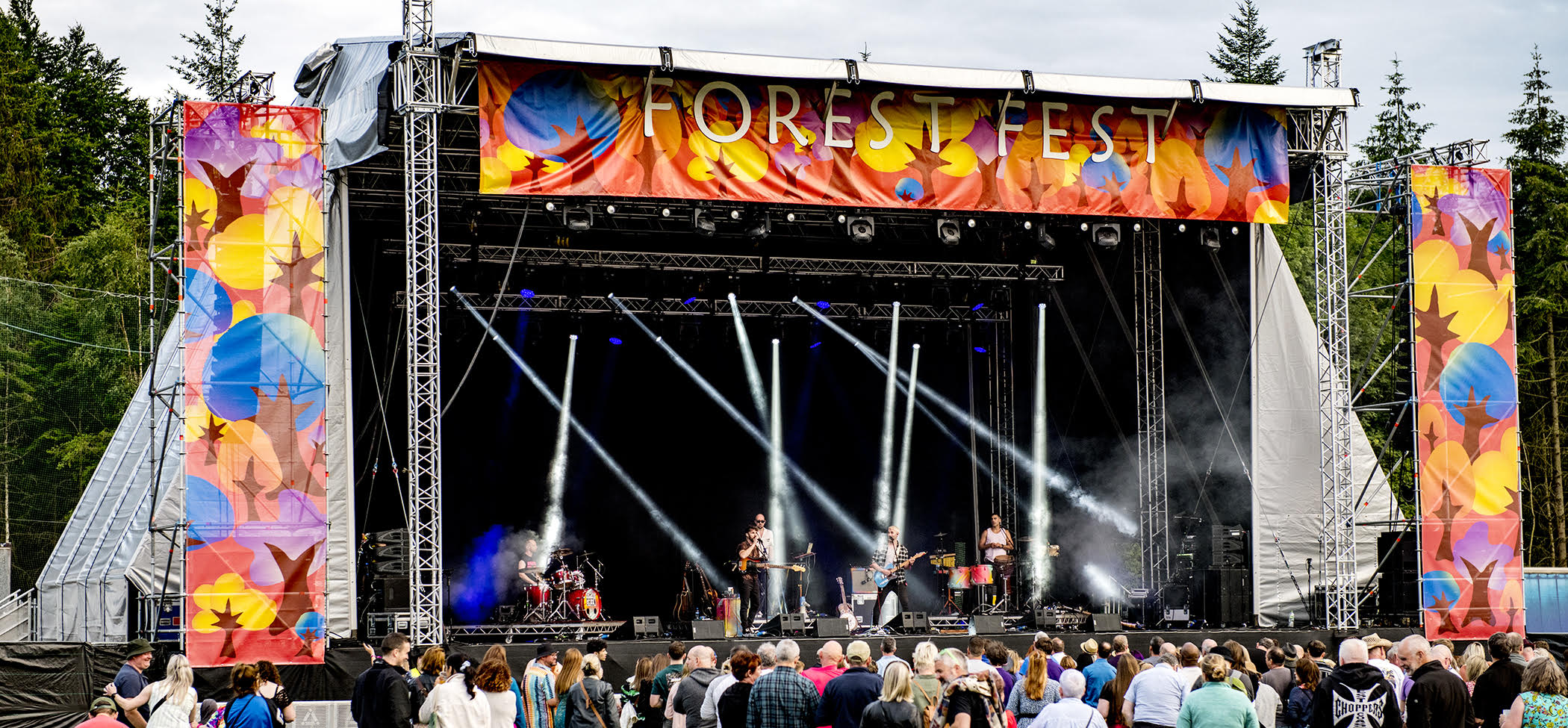 Philip is eager to stress that this is far from a one-man operation.
"I have a huge team of people behind me," he says. "From the event organiser, Stiles Events, to a security company, to promotions people; John Whelan and Paul Owens locally helping me with all the social media and everything like that, so, there's an absolutely massive team behind the scenes.
"The vast majority of my work was done between last August and December with the booking and negotiation for the contracts and all that.
"Now we're into advancing all the bands and making sure they're all looked after as regard the tech end of things, putting them up in nice hotels, nice buses all of that kind of business."
But even with that army at his back, the pressure of selling the tickets still looms large over Philip's head.
"It is a big gamble," he said. "You're hoping that people will like the product that you've put together and that they'll put their hands in their pockets.
"I'm very conscious of the difficult times we're living in and obviously this is a real discretionary spending item, but we've really pitched it to give huge value to people.
"If people go to the website and see the schedule of events that we have lined up, each day represents huge value; people can buy weekend tickets but they can also but one-day tickets as well.
"We've sold out of camper vans and caravans – a lot of people have chosen to make Emo their home for three or four days, so, we're looking forward to welcoming those. We're about four or five times the number of camper vans and caravans from last year.
"The rest of the tickets are selling really well and looking at the patterns at the moment, it looks like we'll probably be selling out about two or three weeks before hand, so, we'd encourage people to have a look at the various options."
Weekend tickets are €190 with more than 90 acts set to entertain the crowds; Day tickets are €85 and can be exchanged in advance (Friday ticket for Saturday ticket, Saturday tickets for Sunday ticket etc).
The Saturday headliner, which has recently been signed, but is yet to be announced, will "blow the roof off" according to Philip.
The Main Stage last year was the stage used at Glastonbury – the biggest stage in Ireland or the UK that particular weekend. That alone helped lend credence and credibility to Forest Fest in its very first year. 
"We were lucky to get that stage and we have it again this year. Our sound system and lighting system is bigger again because we did want to enhance the experience for people.
"We've arranged screens for the main stage as well; we've added a number of stages; in terms of our carnival offerings, we've got a big wheel and some big rides that at night-time will just look spectacular up against the backdrop of the forest in Emo."
There will be a brand new stage at this year's event. Forest Fleadh will be dedicated entirely to traditional Irish music and will add a local element to the festival.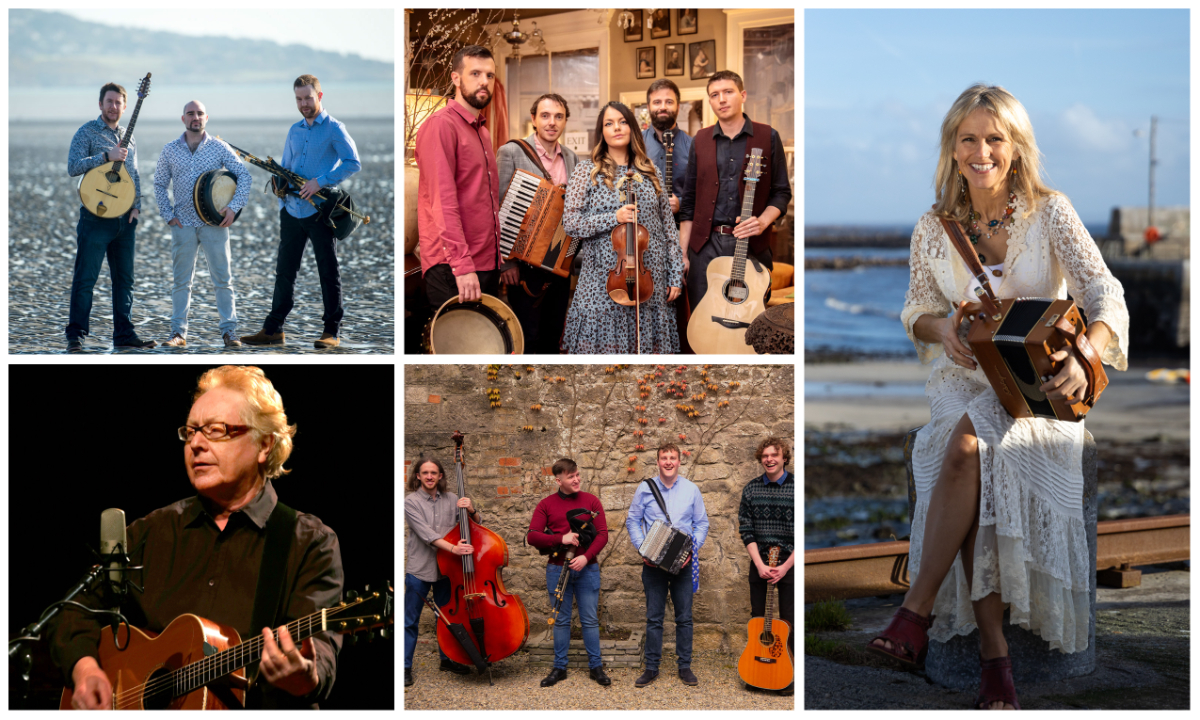 "I went to Mullingar last summer after our event, up to the fleadh and I was just blown away by the quality of the music and the vibe and the atmosphere and the whole community that were following the music," Phillip said.
"I thought it would be fantastic to incorporate this into Forest Fest. Dale (Mckay), our organiser for that, has been fantastic in putting together an incredible selection of people.
"I contacted people like Sharon Shannon and Paul Brady and a few of those bigger acts to just supplement the amazing local talent that we have.
"That's just going to be a stage of pure craic and madness I think for the whole weekend."
Last year was such a success that music magazine, Hot Press has already likened Forest Fest to "a young Electric Picnic," which is very much music to Philip's ears and it seems the festival may be here for to stay.
"The inspiration for the initial conversation was that if we could create something that resembled the first four or five years of the Electric Picnic then we'd be incredibly happy," he said.
"Just keeping it a boutique festival, safe for families, great fun, the very best of music, the best of food, a good offering of the arts as well.
"So, you have lots of interesting things going on at any given time. We really just wanted to concentrate on top-end quality music in a safe, friendly, happy atmosphere and that's certainly what happened last year.
"The day-to-day job (of being a solicitor) is very stressful and I'd love to be looking at this as an alternative in years to come. We'd like to maybe keep it at the scale it is this year and then just gradually add some gold dust over the years," he said.
Tickets for this year's Forest Fest are available here. 
The full interview with Philip Meagher will be available to listen to later this week on the latest episode of the LoveLaois Podcast. 
SEE ALSO – In Pictures: Wonderful atmosphere again as huge crowds flock to Emo Court for Shine 2023