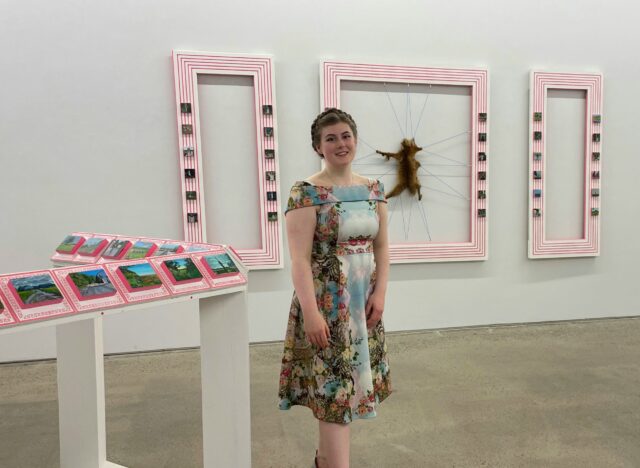 A Laois artist has captured her experience of living and growing up on a sheep farm in the county.
Emily Miller from Vicarstown, currently has an exhibition of her work 'My Eyes Were Formed There' at the Kevin Kavanagh Gallery in Chancery Lane, Dublin 8.
"The starting point for this was actually my piece 'After Julien Dupré' which contrasts the French artist's romantic view of farm life with the more isolated, challenging reality," said Emily.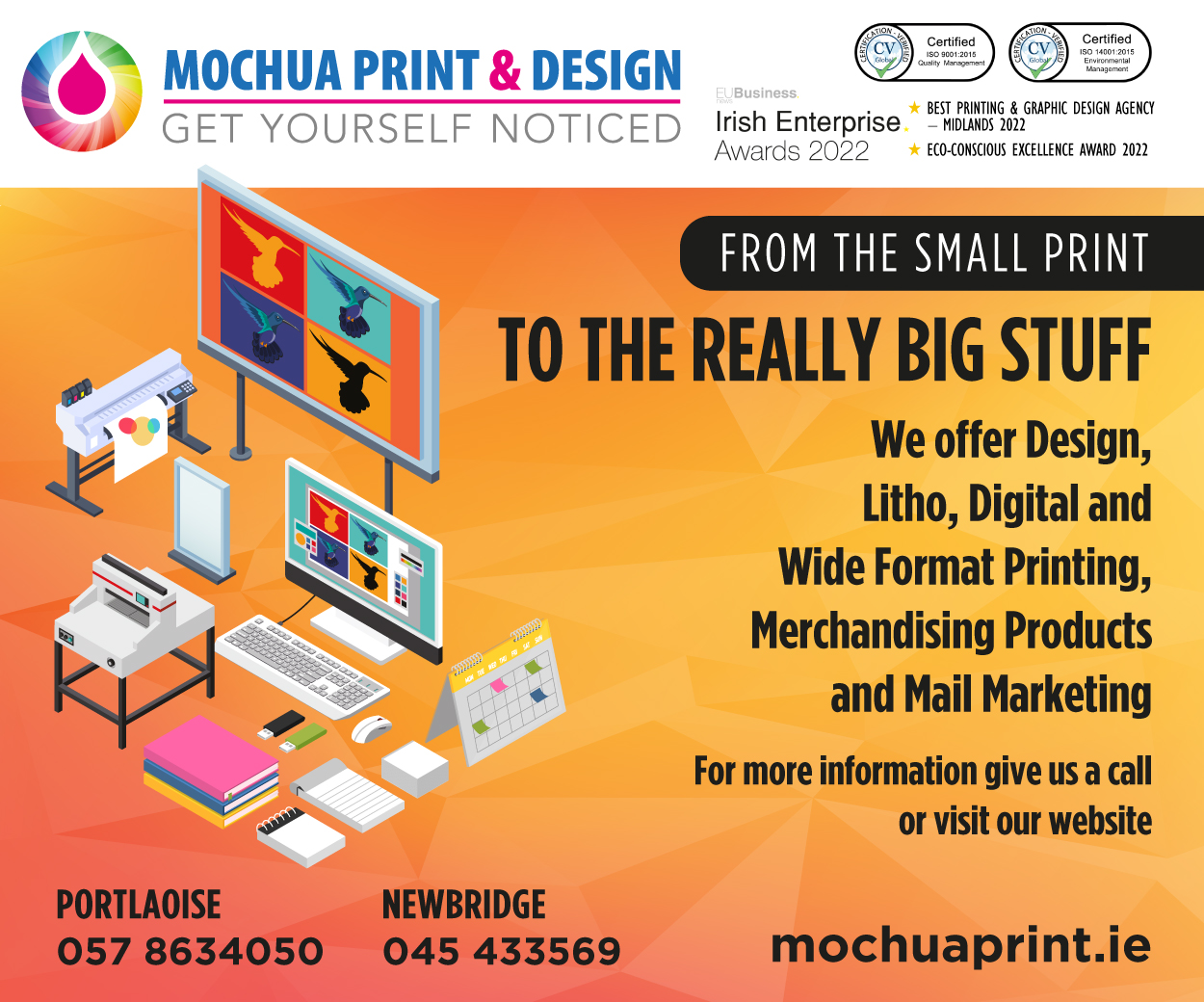 "His paintings are beautiful and so I painted 24 small wooden panels after him. From this, I painted 96 3×4" landscapes of the farm I grew up on. Each piece is painted onto fallen red wood that was found on the farm and was then shaped by Pat Phelan Joinery.
"The 96 paintings are on stands that mirror altar pews to draw attention to the larger wall-based pieces, the altarpieces which I cut up and built myself," Emily said.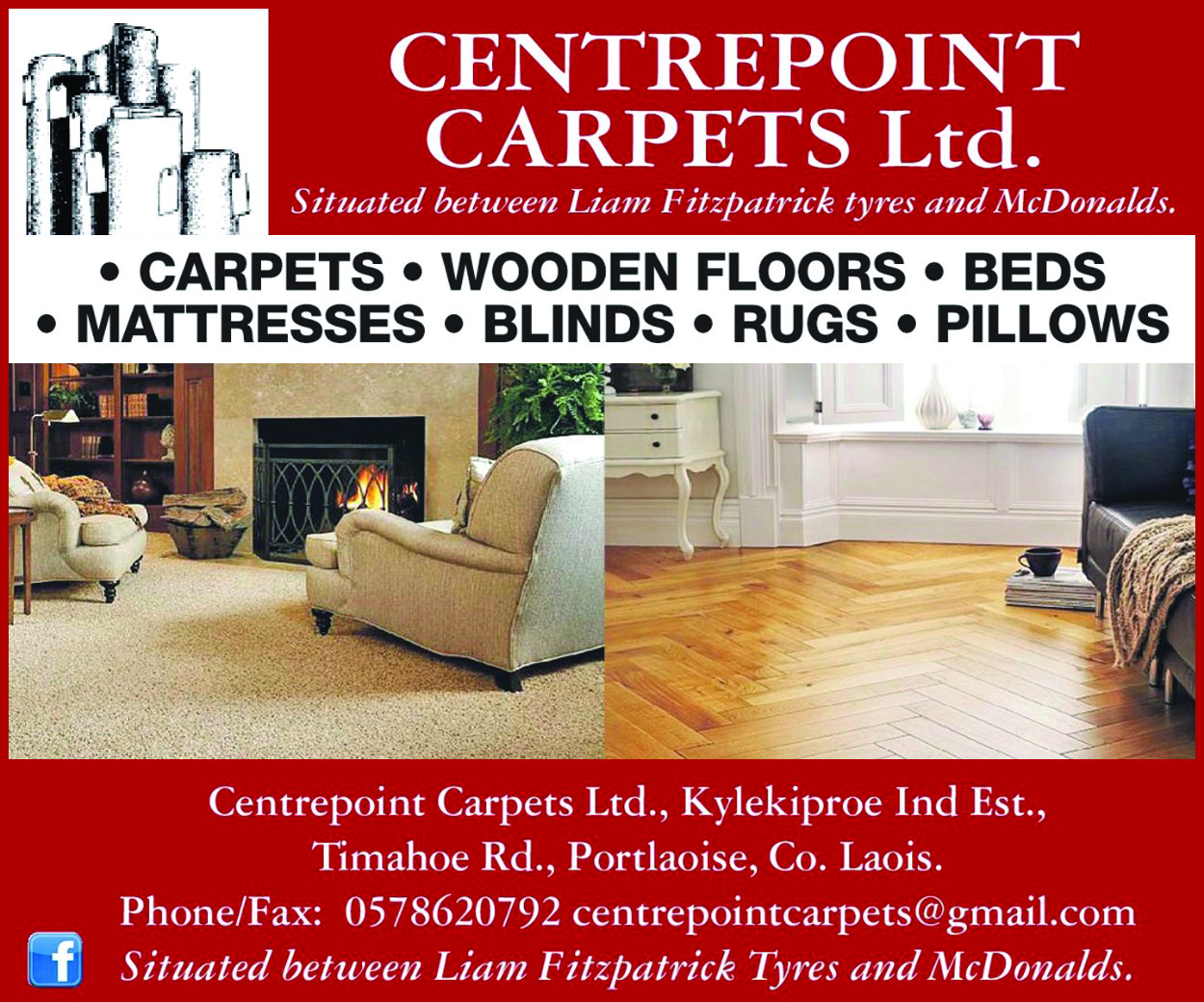 "Helping my dad on the farm has immersed me in the natural world and this has really been the focal point of my practice. I hope my work encourages people to take care of our beautiful natural landscape so that future generations can enjoy it for centuries to come."
The Vicarstown native went to St. Leo's College secondary school in Carlow where she flourished. "It was lovely to go to a school where my artistic endeavours and achievements were celebrated and encouraged. I was delighted to get to bring my classmates on a trip to Strasbourg twice when I won the Euroscola poster and video competitions in 2017 and 2018," she said.
Prior to this, Emily was the first and second  place winner of the Toyota 'Dream Car' art contest in 2014 and 2013 respectively. She  won the 2016 Mountmellick Library EU poster competition, Green Schools Ireland's 2040 poster competition, its water conservation poster competition in 2017 and the Drugs.ie poster competitions of 2017 and 2018. She was also highly commended in the Texaco children's art contest in 2014 and 2018.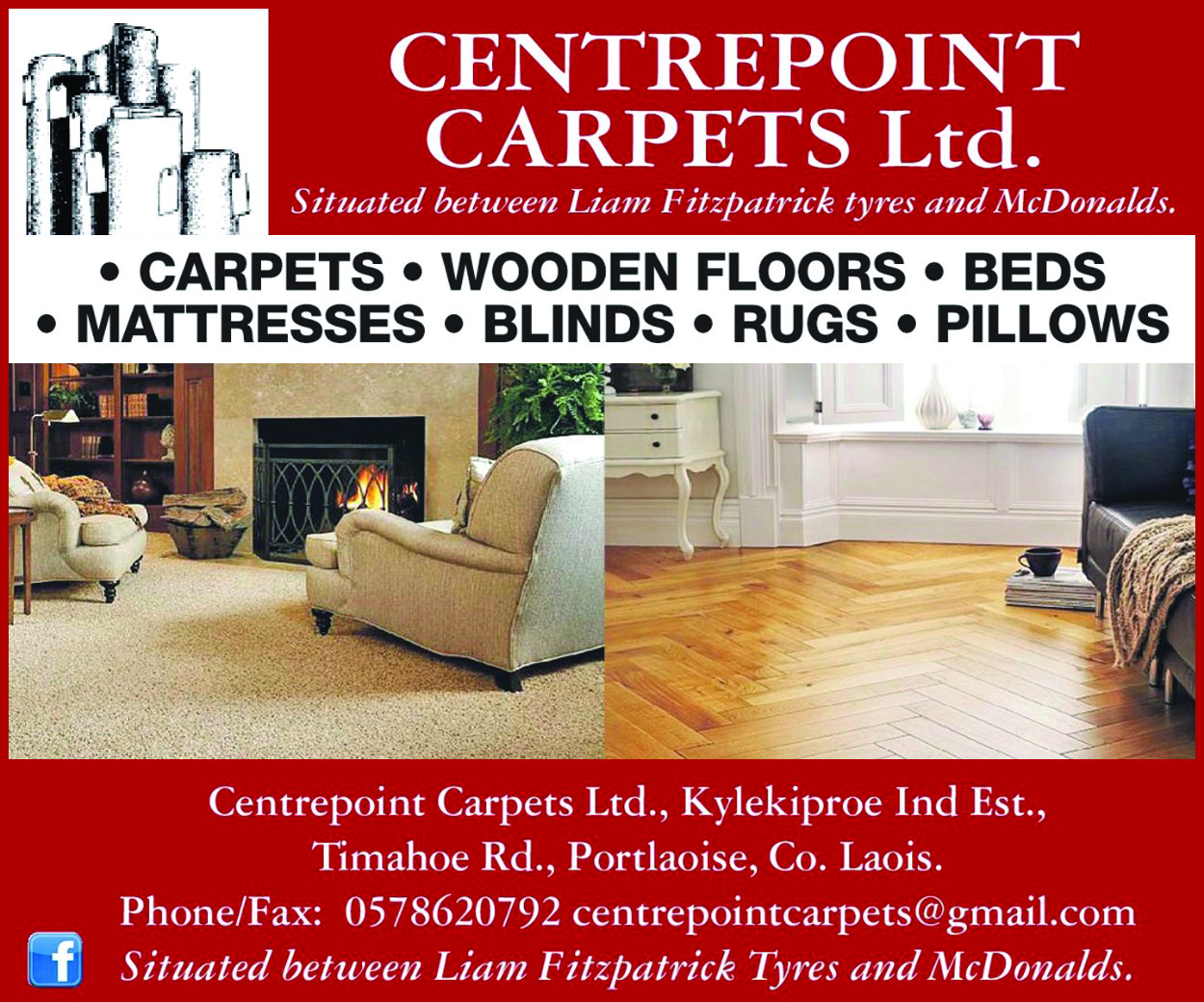 "My creative pursuits were not only encouraged by the then principal, Clare Ryan and the head of the art department, Tara Gooch, but also by Seán O'Flaherty in film studies. I was a shortlisted finalist in St. Patrick's 2017 'Walk in my Shoes' video competition, a finalist of the 2017 Fresh Film Festival and winner of the Europe-wide 'Digital Tomorrow' youth video contest 2017, for which I won a trip to Malta and an array of film equipment," she said.
"It was so nice to be reminded of this connection when I was awarded the Carlow Arts Festival's Wedge Fund for my 'Postcard Interrailing' video project in 2020 for which I made a series of animated drawings from postcards my sister sent me when she interrailed across Europe in 2016," Emily remarked.
She has since enjoyed amateur video-making and have been a finalist in the Europe-wide 2020 Procarton video contest, finalist of the 2021 international children's film festival of Bangladesh and a finalist of the 2020 'Seeing is Reading' video contest, Madrid. "I was also lucky enough to be head girl, senior prefect, Transition Year student of the year and 2019 art student of the year," she recalled.
These uplifting school experiences influenced her decision to study fine art, paint at the National College of Art and Design (NCAD). "It was an very positive experience from 2019 – 2022," said the Vicarstown woman who graduated last November with a first class honours degree. "I got to meet so many talented artists including my tutor, Krsitina Huxley, who has been a tremendous facilitator and role model for me.
"I was lucky enough to be shortlisted for the 2022 NCAD staff prize, longlisted for the 2022 RDS visual art awards, a finalist at the Osten Biennial of Drawing in Skopje, North Macedonia, a winner of the 2020 special prize on The Mellow App in Japan and an awardee of the Arts Council's agility award in 2022," she said.
"In addition, my local community, my immediate and extended family have all been very positive factors in my development as an artist. In 2021 I was selected to be a performer by Rebecca Deegan's Equinox live art event in Kavanagh's pub and a selected artist for Caroline Keane's 'Leave a Light on' public display with Dunamaise Arts Centre, Portlaoise. I had my first residency at Laois Arthouse in September of 2022 which was awarded to me by the Laois Arts Officer, Muireann Ní Chonaill," Emily said.
She was excited to welcome Portlaoise native Kevin Kavanagh to her studio as part of the visual artists mentoring scheme with Creative Laois in November 2022.
"This fantastic opportunity is what led to my solo show at his gallery. I was also very happy to welcome Denis Connolly and Anne Cleary's Eco Showboat project to the Vicarstown Community Centre this July, which was enthusiastically welcomed by the local community."
From 2019 until recently, Emily worked in numerous administrative roles in the Dublin art world. "After my Leaving Certificate, I started out at Emo Court where I invigilated the Oliver Sears Gallery's exhibition, 'In Living Memory', from July to August. When I moved to Dublin for college the following September, Oliver generously welcomed me to his gallery on Fitzwilliam street, where I continued to assist and invigilate through my college years. This was a fantastic and formative learning experience," she remarked.
Emily also worked with the Office of Public Works (OPW) and since leaving NCAD, she has worked at the Coach House Gallery and Holocaust Awareness Ireland.
She was selected to be a member of the Douglas Hyde Gallery's Student Forum, as a member of the National Gallery of Ireland's first youth panel and to be on a panel of eight performers at Sarah Pierce's exhibition at the Irish Museum of Modern Art.
Since leaving full-time work in early April, she has been striving towards her first solo show at the Kevin Kavanagh gallery.
She has taken place in numerous solo and group exhibitions over the years including 'Earth Rising' in March 2022, curated by Siobhán Mooney and Annie Fletcher, Irish Museum of Modern Art, (IMMA) Dublin, who has Laois connections. Her work has also been shown at other exhibitions in Dublin, and shows in London, Louth, Portlaoise and Tramore.
"I'm really excited to start one of the best Master of Fine Arts courses in the world in painting and drawing at the School of the Art Institute of Chicago from September. I feel very happy and honoured to be a George Moore Scholar for the two years of my degree. This will largely cover my college tuition, accommodation, travel and other expenses," said Emily.
'My Eyes Were Formed There' will continue until September 2 at Kevin Kavanagh Gallery, Chancery Lane, Dublin 8., Tuesday-Saturday, 11am-5pm.
SEE ALSO – An 'original' talent for Electric Picnic as Laois girl set to perform three times this weekend