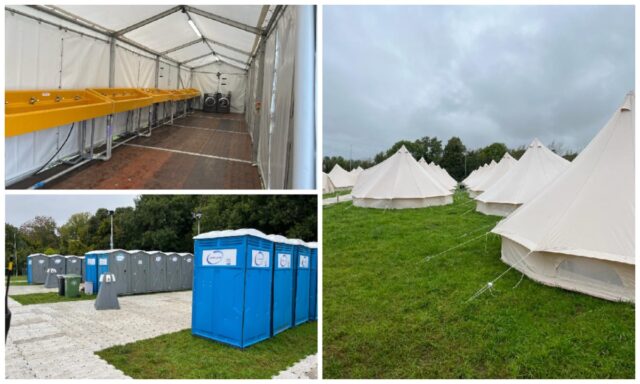 A Laois County Councillor has hit out at the facilities that the Ukrainian refugees who are living in Stradbally are using.
Independent Councillor Aisling Moran, who attended a meeting in Stradbally last week, brought the matter up at the end of the Graiguecullen-Portarlington Municipal Meeting.
Cllr Moran said that she gained access to the site this week and captured some images which are contained in this article.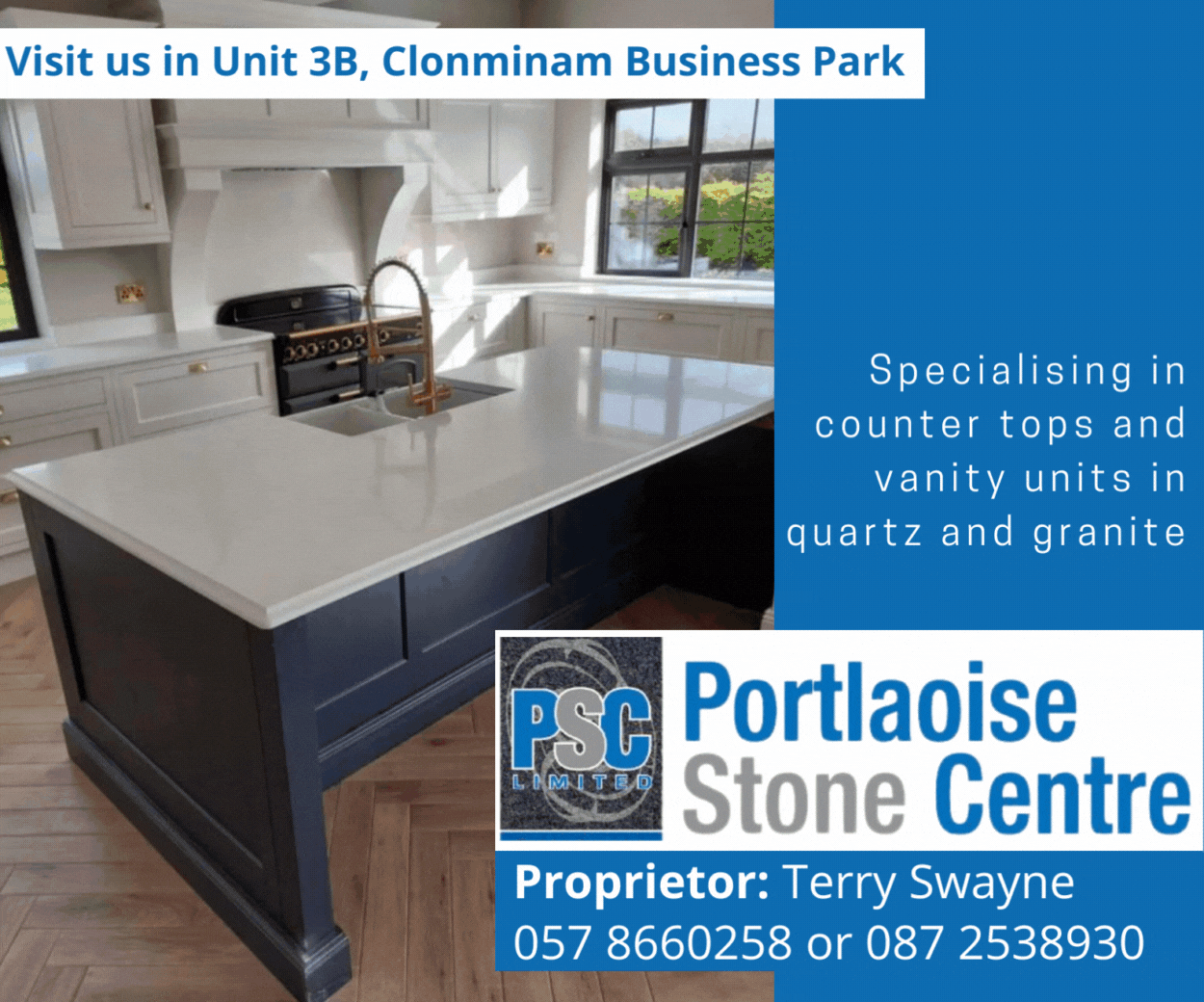 She said that she went down because she had concerns that not everyone working on the site was Garda vetted – something that is legally required where children are.
She said: "I drove in and then management wanted to remove me – did everything in their power – but I got in and got to take some pictures.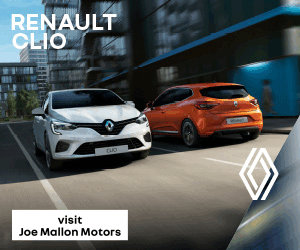 "These people, as we know, are living in tents. For starters, the toilets. These are portaloos and all co-ed – no designated area for men or women or children – just all in the one area.
"The area where they wash themselves – freshen up, brush their teeth – is one area like a little marquee with a big long sink the whole way down.
"Once again this is co-ed – no area for women and men.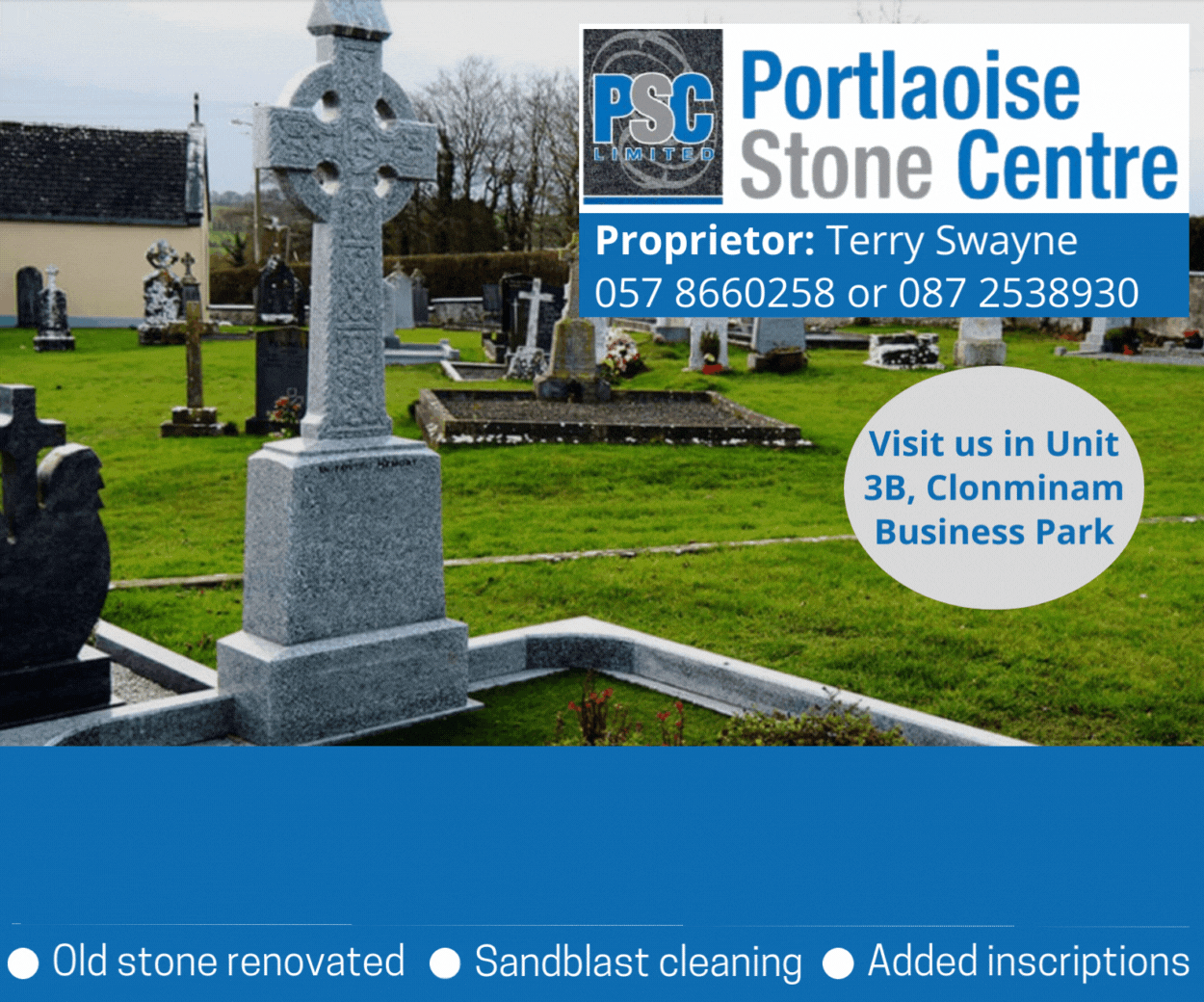 "In the middle of the night, if someone wants to go to the toilet, they have to get out of their tent and walk over to the portaloo and then into this area to freshen up. It is not sufficient.
"If we are going to take people into this country, we take them in and look after them properly. If we can't do that, we have to stop.
"Then I went and looked at the showers. Another marquee area of eight showers for men.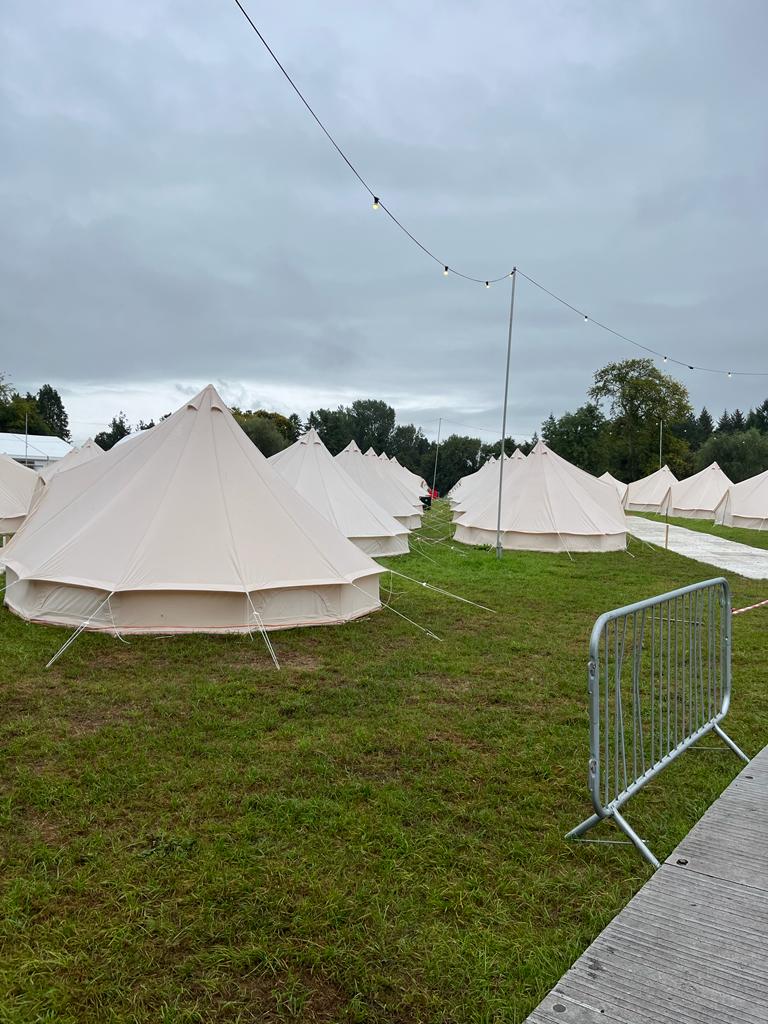 "No cubicles, no area to store your bag or get changed – open and anyone can look in through the side.
"The kitchen and dining area will do three servings which is fine. But there is nowhere for anyone to cook separately.
"So if they want something different they have to go off and buy it as there is nowhere to cook it.
"They have a little bus which they have transformed into an area for kids to play like a WiFi Cafe. But I spoke to a number of people who were trying to do some work there but they were unable to do so as the kids were in and out making noise as you would expect.
"There will be an area for children. It seems to be a dome area and that looks ok.
"The tents, under fire regulation as I understand them, need to be 3-4 metres apart and from my pictures they are not even one metre apart.
"I have tried to contact the fire safety officer for the fire cert and am calling on this to be sent to me."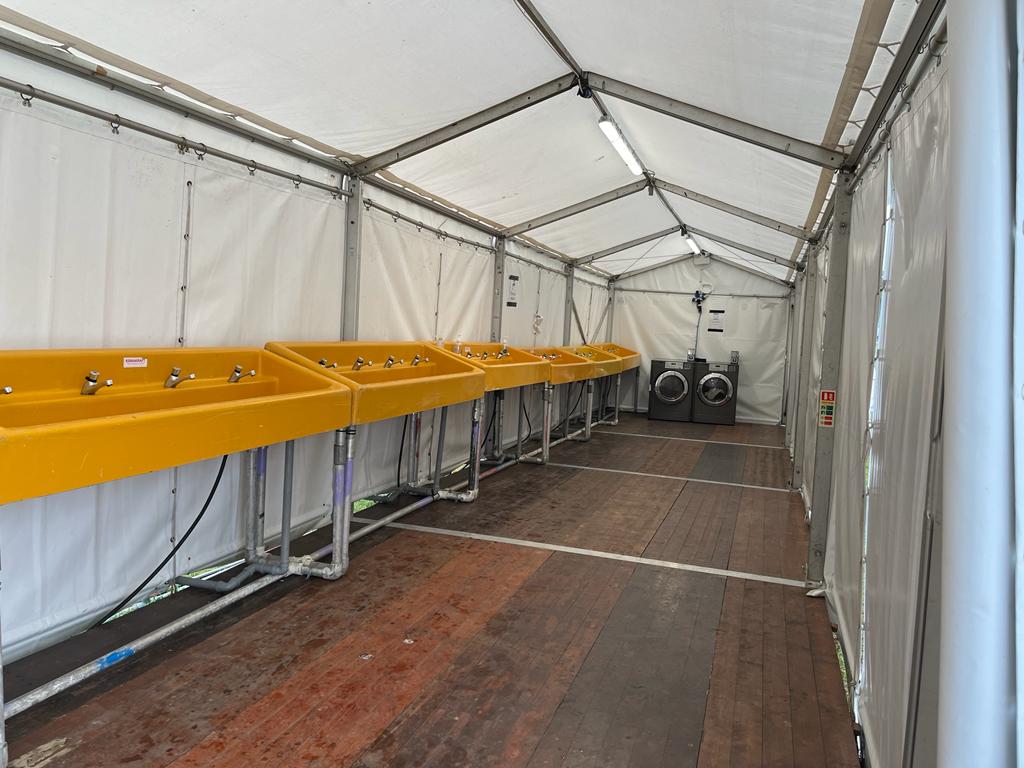 Cllr Moran was challenged by Cathaoirleach Ben Brennan and Fianna Fail's Paschal McEvoy as to whether this was the correct forum for these concerns.
Cathaoirleach Brennan said: "We had a meeting here last week where we were told that Laois County Council had no role in this site.
"We were told this was under the Department of Children, Equality, Disability, Integration and Youth. So I must ask you to bring your concerns to them and the fire service regarding the cert."
A row then broke out after Cllr Moran said 'the information we were given by the Department, by Laois County Council and by Laois Integration Network was lies'.
Cllr Paschal McEvoy said: "First and foremost, I totally find it offensive to suggest that Laois Integration are liars.
"Laois Integration, along with Stradbally SVP and Portlaoise SVP are working for the last week to try to improve conditions in that field.
"They are not perfect, far from it, but I ask Cllr Moran what has she done on the ground to improve any of this?
"I am not telling you all of what I have done – I am doing it because I want to do it.
"You said the truth Cathaoirleach, this is a national government issue."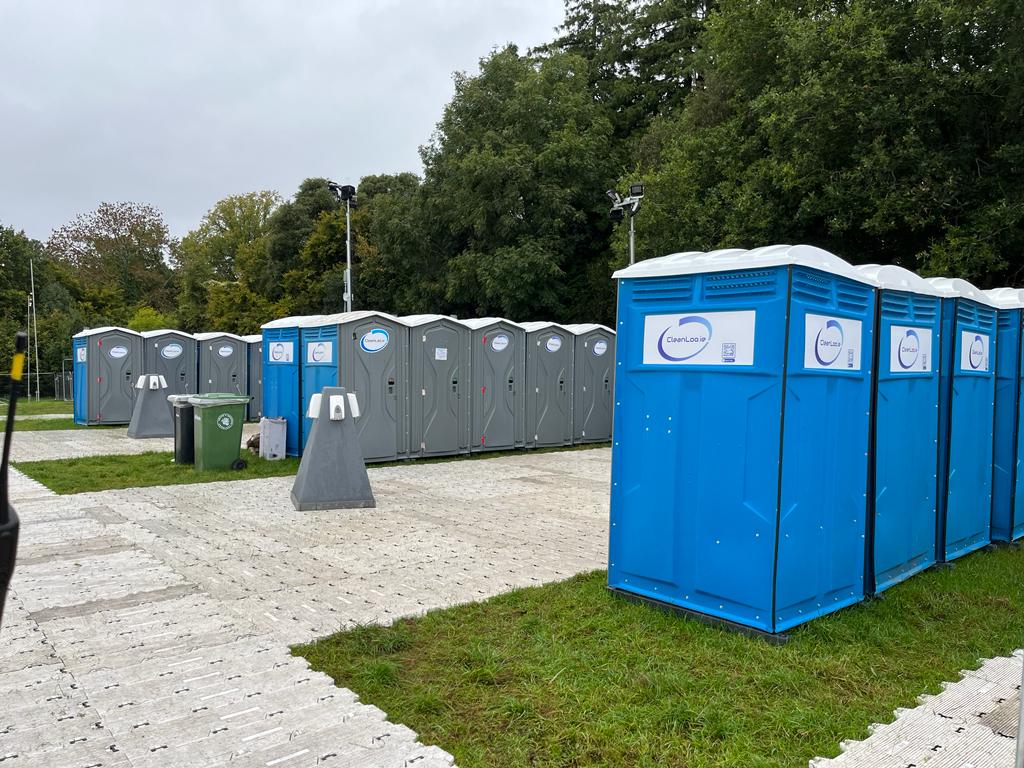 Cllr Brennan adjourned the meeting by saying: "As chair of the meeting, I have to stop this now because I don't want things said that should not be said.
"The problem is, we were told who to deal with and you (Cllr Moran) need to go to them. You cannot blame the Council."
Shortly after, an update on the site in Stradbally was circulated to Councillors and confirmed that on September 12, the total number of people on site was 244.
While a HSE update contained in this said: "We delivered a number of Welcome packs which include information about HSE services including websites and information in Ukrainian and some small bottles of hand gel.
"They include medical card application forms but as these residents will only be on site for a 3-6 week period we are not completing them until they are relocated to a more permanent site.
"We also provided hand gel and covid tests to the site manager for distribution where/when needed.
"We are in the process of arranging Migrant health clinics with a sessional GP specifically for this purpose. The sessions will either be on site or off site as we can arrange.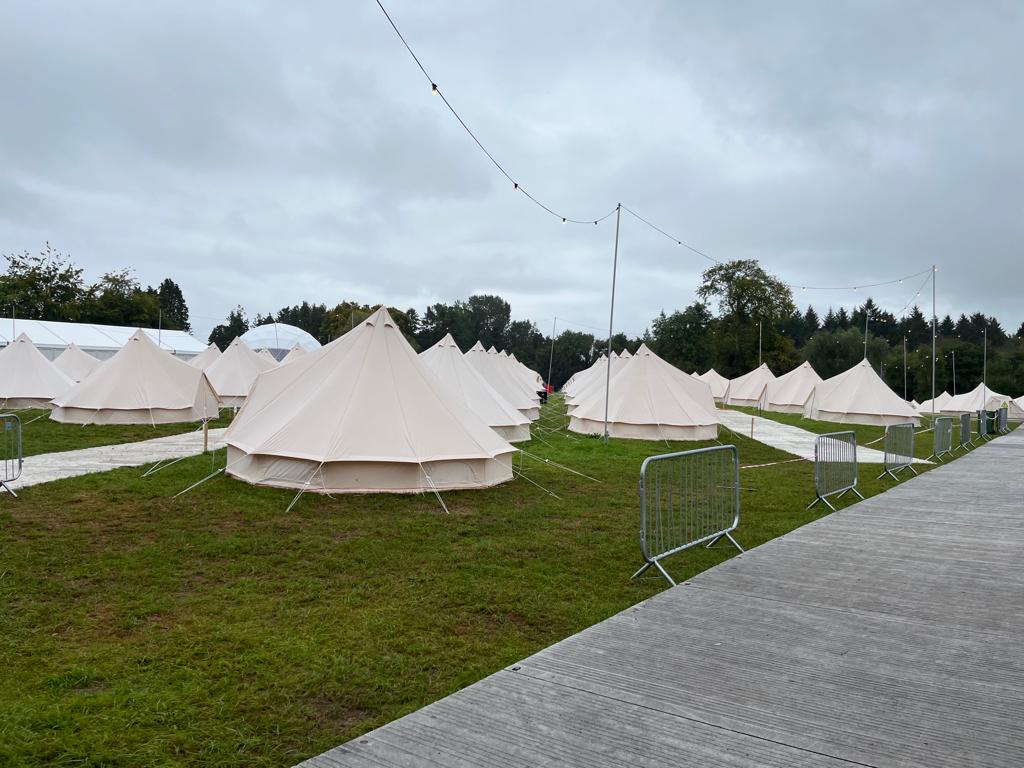 "For the past week the site manager has arranged for an advanced paramedic to visit the site daily and this is a private arrangement between them.
"We will provide services from the HSE through our Migrant team and we liaise with the centre manager who advises us of any cases that need to be dealt with."
A more general update confirmed that the fire service had conducted a satisfactory site visit.
It read: "Fire Service have conducted a satisfactory site visit.
"Council has continued to liaise with DCEDIY and contacted the onsite Manager on behalf of the Forum to establish what supports are in place and if there are other supports that might be feasible and appropriate to this transitional site, and how they can best be activated and delivered via the Forum.
"The local community has already been very supportive, SVP and Laois Integration Network are linked in and helping out.
"A local pharmacist has voluntarily attended on site. Some of the residents have very good English and are taking the lead on site assisting the site operator.
"A recreation tent is up on site, with a wide range of play available from Xbox, play station, board games, karaoke machine etc to table tennis, balls, bikes, hula hoops, books etc.
"The site owner is making a playing field available at the site also, and a gym is proposed to be set up also."
SEE ALSO – Laois councillors keen to support calls to make Portlaoise an autism-friendly town