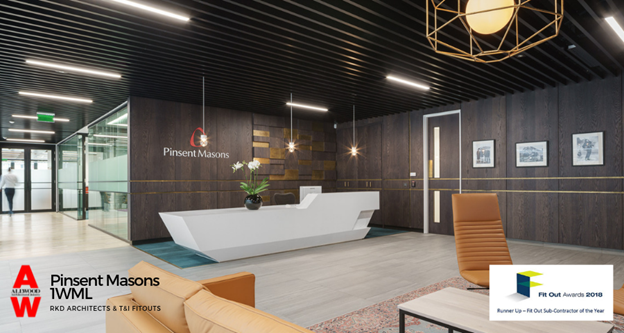 Allwood Architectural Joinery, based just outside Portlaoise, is Ireland's leading force in specialised fitout.
We are looking to fill the following roles:
Apprentices
Apprenticeships at Allwood Architectural Joinery are highly sought after, and we take great pride in our apprentices as they are our future.
Apprenticeships can be very demanding and requires determination and hard work and most importantly a passion for wood work.
Once qualified we would wish that you would stay and grow with the company but whichever the case, all our apprentices come out with the highest training standards in the country.
See full details and what you should need to know before applying for this particular position.
---
Cabinet Makers/Joiners/Fitters
We are looking to recruit Cabinet Makers/Joiners/Fitters for the manufacture of high end cabinetry and specialist joinery.
You must be capable of producing work to the highest of Quality. This is a long term position with a pensionable. Apply with CV only or you will not be reviewed. Minimum 9 years' experience.
Job Type: Full-time
---
AD & Design Technician
Join our project design team.
AutoCAD skills and experience required.
We are the only Joinery in Ireland using IMOS CAD/CAM software which is AutoCAD powered. New applicant will be sent to UK for a weeks training upon appointment.
This is the most advanced software for joinery processing on the market and the key in driving our production.
This will be an exciting new experience for anyone suitable for this position.
Minimum experience 1 year in wood processing.
Job Type: Full-time
Salary: €30,000.00 to €33,000/year
---
General Labourer
Loading of materials, cleaning workshop, assisting deliveries and other duties. Must have a proven record with clear English and be of a hard working nature and can become a member of a team.
Must be flexible and willing to learn as upskilling and training opportunities are available within the company.
Forklift experience and Manual handling required.
Job Type: Full-time
To Apply
To apply for any of the above roles, email a copy of your CV to carrie@allwood.ie
SEE ALSO – Check out the dedicated jobs section on LaoisToday