With a new baby and a spring/summer collection just launched, life is full-on for Portlaoise fashion designer, Heidi Higgins. Little Matilda Maher – Heidi and husband Gearóid Maher's first child – made her entrance on Christmas Eve at the Midlands Regional Hospital Portlaoise.
"I had everything as organised as I possibly  could beforehand. Christmas is the tail end of the season and I have a great team in the boutique and upstairs in the studio," says Heidi.
"I only finished on the Thursday night and went in to have the baby on the Friday night. It was actually good timing as everyone else was on holidays, but we were back open the first week after Christmas, organising the arrival of the spring/summer collection."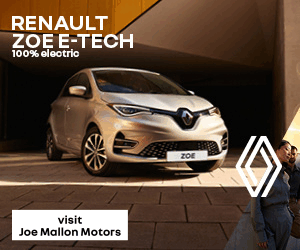 While the maternity unit in Portlaoise has come under fire in recent years, Heidi has nothing but praise for the care she received there. "I can't speak highly enough about the level of care and professionalism we received in Portlaoise hospital under the supervision of Dr Miriam Doyle while we were there over Christmas," she says.
The reality of life for the self-employed is seeing Heidi continuing to play a hands-on role in her enterprise while Gearoid works in a bank. "I'm not in work all day, every day. I can work from home and I have to make the hours I am there really count."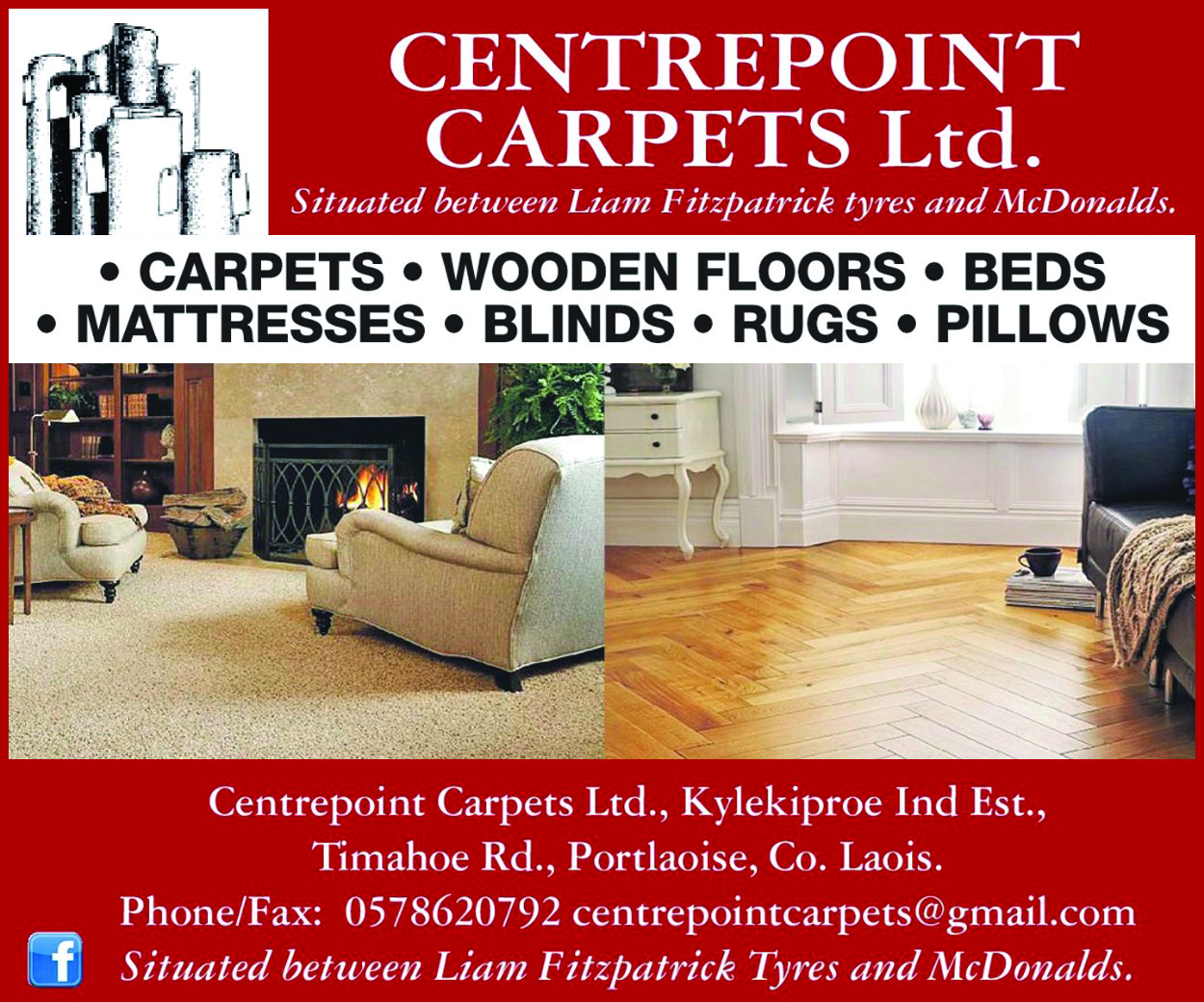 With Matilda the first grandchild on both sides of the family, there's no shortage of takers when it comes to helping out with childcare.
"We are lucky to have great family support – everyone is stepping up to look after her,' outlines Heidi who is originally from Rossleighan, just outside Portlaoise.
"I do a mix of things – I might bring Matilda into the shop for an hour or two or either mum or my sister might mind her. I'm not sure what the longterm plans will be but we are fortunate to have plenty of help."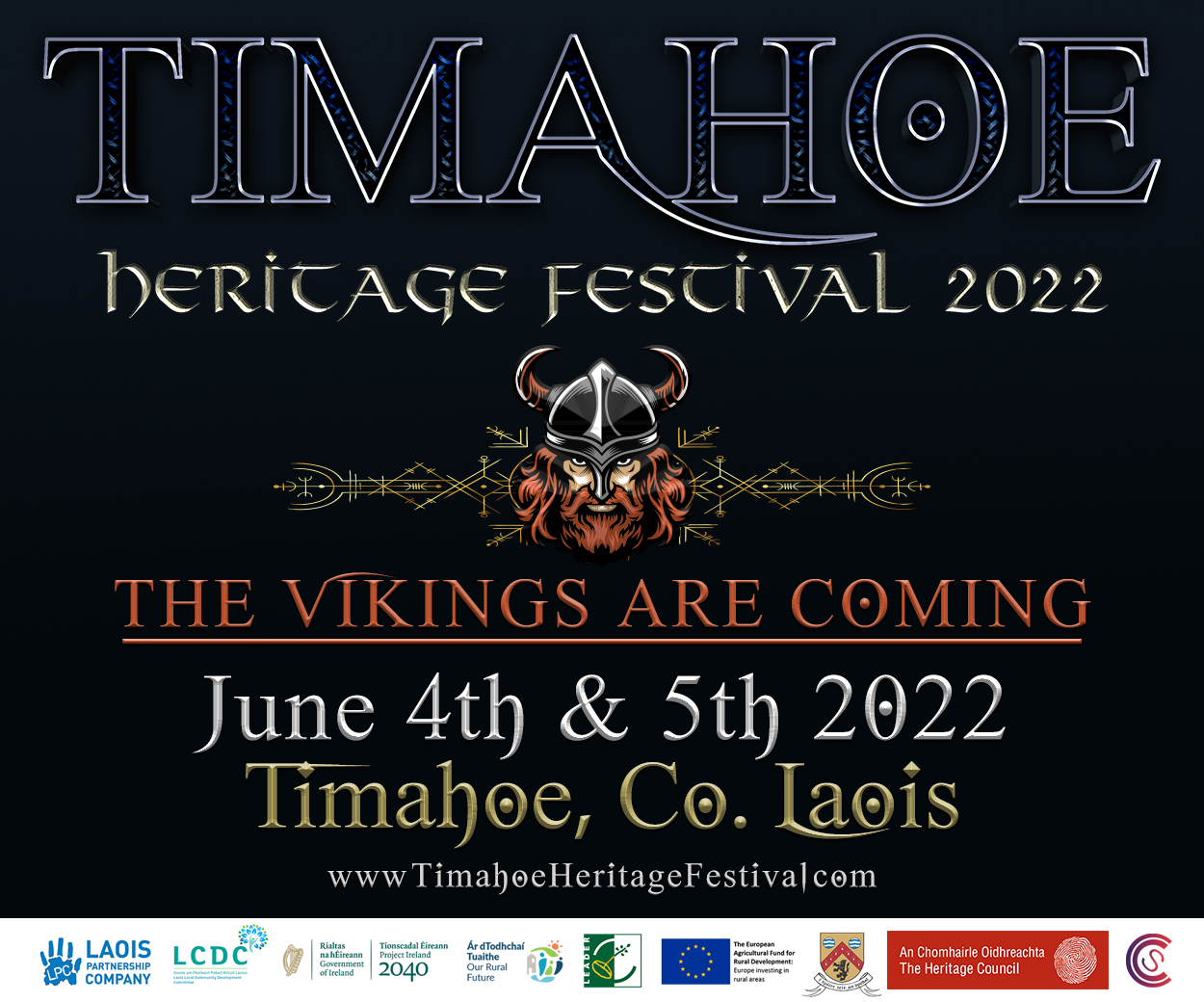 With her collection stocked in Brown Thomas Dublin and various high-end boutiques around the country, Heidi has quickly made a name for herself as the go-to Irish designer for elegant dressing on the social circuit.
Her flagship shop in Grattan Street is three years old. She previously had a premises in Church Street. The Heidi Higgins Boutique Collection is only available in her Portlaoise emporium. "It's quite a big collection, in sizes eight to 18," she says.
The former Ballyfin College pupil who studied art craft and design at  FETAC level in Abbeyleix College of Further Education before going on to NCAD, made her mark quickly. While in college she worked with the renowned Louise Kennedy.
This was followed by a stint with a designer in New York. After graduating, she worked with Louise Kennedy  again for a year before leaving to set up her own label.
"It was a case of now or never, so in March 2009 I opened the studio and boutique," says Heidi. Her work featured in some fashion shows and the response was highly encouraging. The combination of hard work and lucky breaks got her places.
"After opening the shop I won the best dressed competition in Punchestown which attracted a lot of publicity and really helped launch the boutique," Heidi says. "Over time I built up a great rapport with TV personalities and CEOs of companies, although I don't go after the celebrity market at all.".
Two years ago she won Ireland's young entrepreneur competition for best established business in Laois. She has exported some pieces to the UK but with the impact of Brexit, is looking at that market again. "Our big aim is to develop our exports but we want to do it in the right way and have to be very careful.
"It's still a very small business and everything is still very tight. We also want to look at doing more online. We are selling to the UK, US and Australia but usually people buy over the phone. We're aiming to set up a cart with all sizes."
Multitasking is the part of the job description, with various collections being worked on and February requiring attendance at Premier Vision in Paris to buy fabrics for spring/summer 2018.
"I love playing around with fabrics and colours, working on the mannequin and coming up with designs," enthuses Heidi. She describes her creations as classical.
"Elegance with a modern twist is what we are about – contemporary but classic," she reflects. Eyecatching pops of colour such as orange and pink are features of her collections. "I think they are very refreshing."
For anyone tired of the little black dress, her colour combinations make a welcome change. "We actually don't sell a lot of black dresses. Irish women love colour, particularly in the summer. We've had so many enquiries already about summer –for weddings, christenings and other special occasions. Irish women are not afraid of colour – they want to wear something colourful and bright."
Such is the seamlessness between Heidi's work and personal life that she named one of her dresses 'Matilda' before deciding on it for her baby. "I give all the dresses names, so I had loads of girls' names  from which to choose. I kept everyone guessing until her arrival."
So would she encourage Matilda to follow in her chic footsteps and carve out a career in the fashion business? "I'm sure she will spend plenty of time in the studio with me, as she has already done, so she will be well able to make up her own mind on that one."
Watch this space.