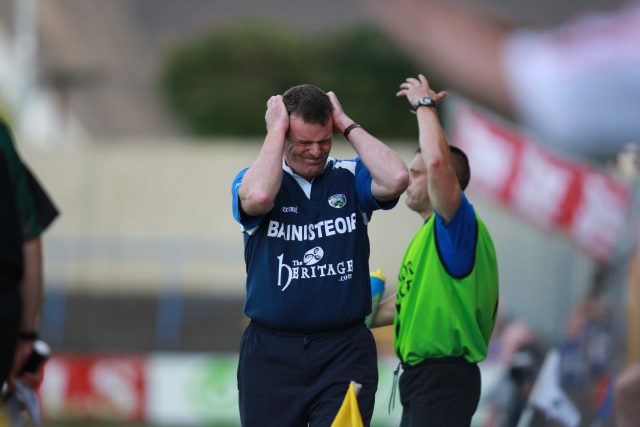 Laois and Tipperary meet in the Allianz Football League in O'Moore Park tonight with both managers having as much information on the opposition as they could possibly hope for.
Laois boss Peter Creedon managed Tipperary for three seasons from 2013 to 2015. He was succeeded by Liam Kearns who is familiar with a number of Laois players having spent two years as manager here in 2007 and 2008.
Kearns handed senior championship debuts to the likes of John O'Loughlin, Donie Kingston and Kevin Meaney while Ross Munnelly and Padraig McMahon were already established when he took charge. Many more of the current team were on the fringes back then too.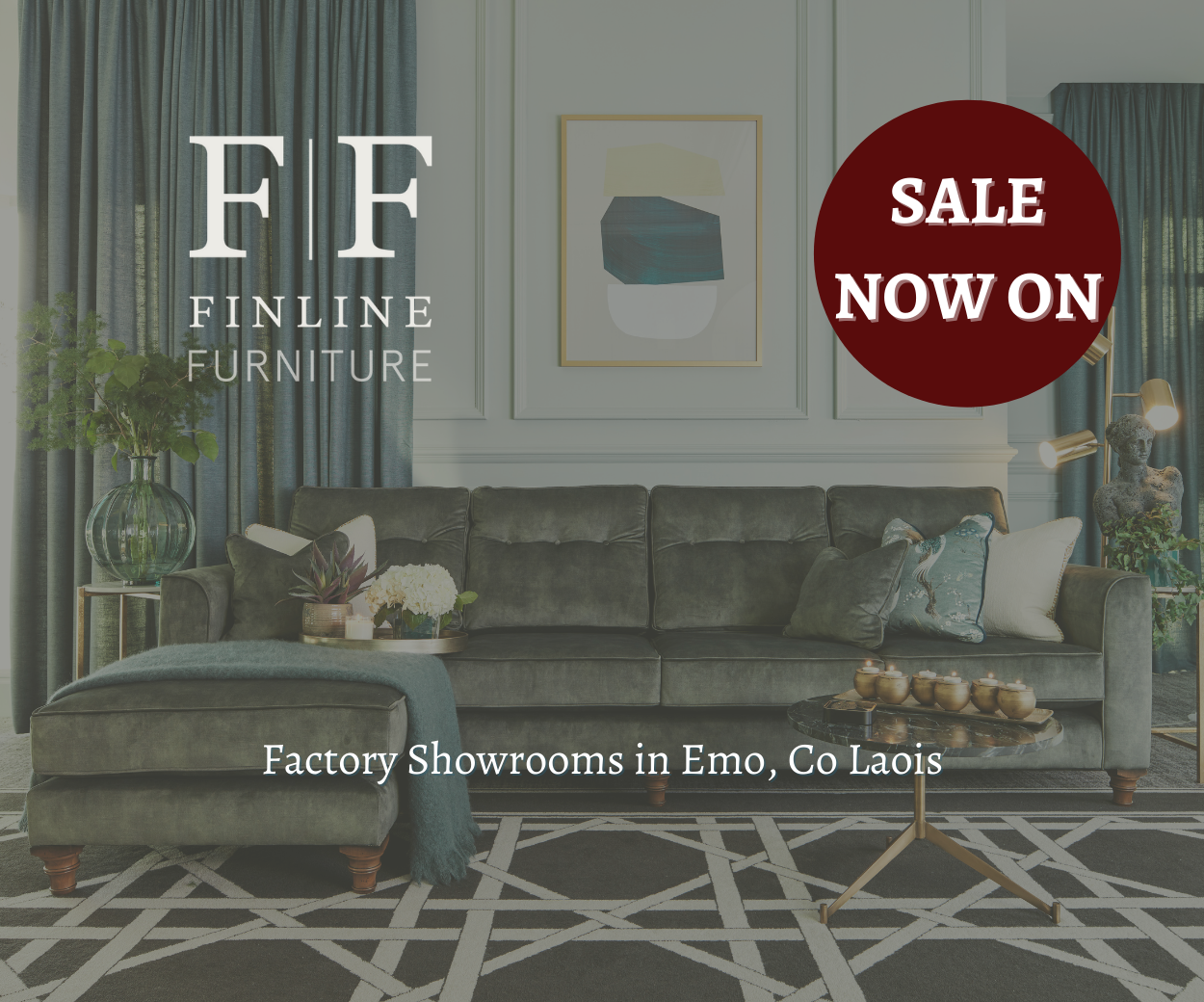 Tonight's game marks his first back in O'Moore Park since his time in charge of Laois. His last game was a narrow All Ireland Qualifier loss to Down, a thrilling Saturday night clash in July 2008.
It brought to an end a frustrating two years. He came in after Mick O'Dwyer at the end of 2006, when Laois had just been beaten in an All Ireland quarter-final, their third appearance at that stage in four years. Kearns came with a good reputation having built a fine side with Limerick but things never quite happened for him in Laois.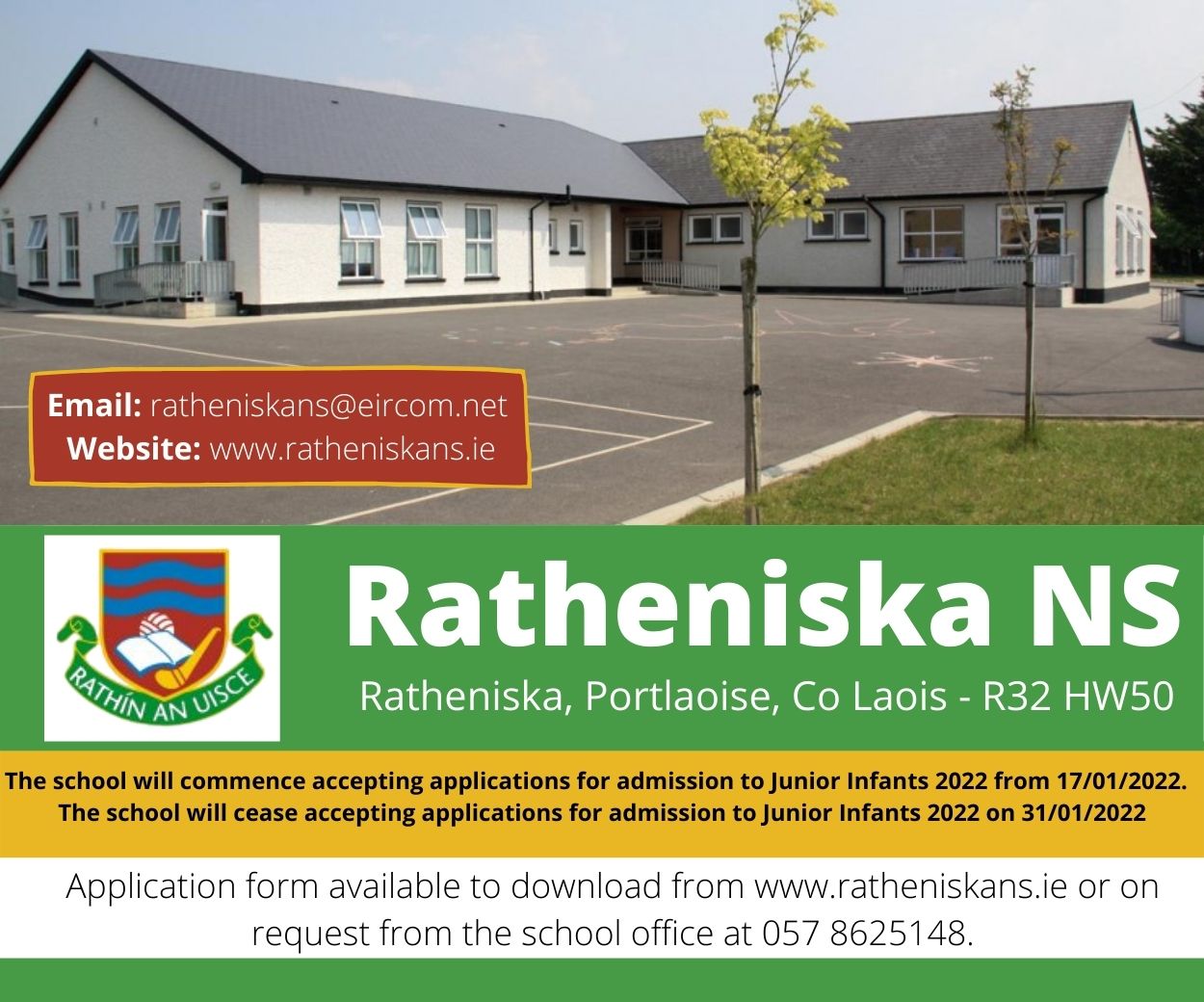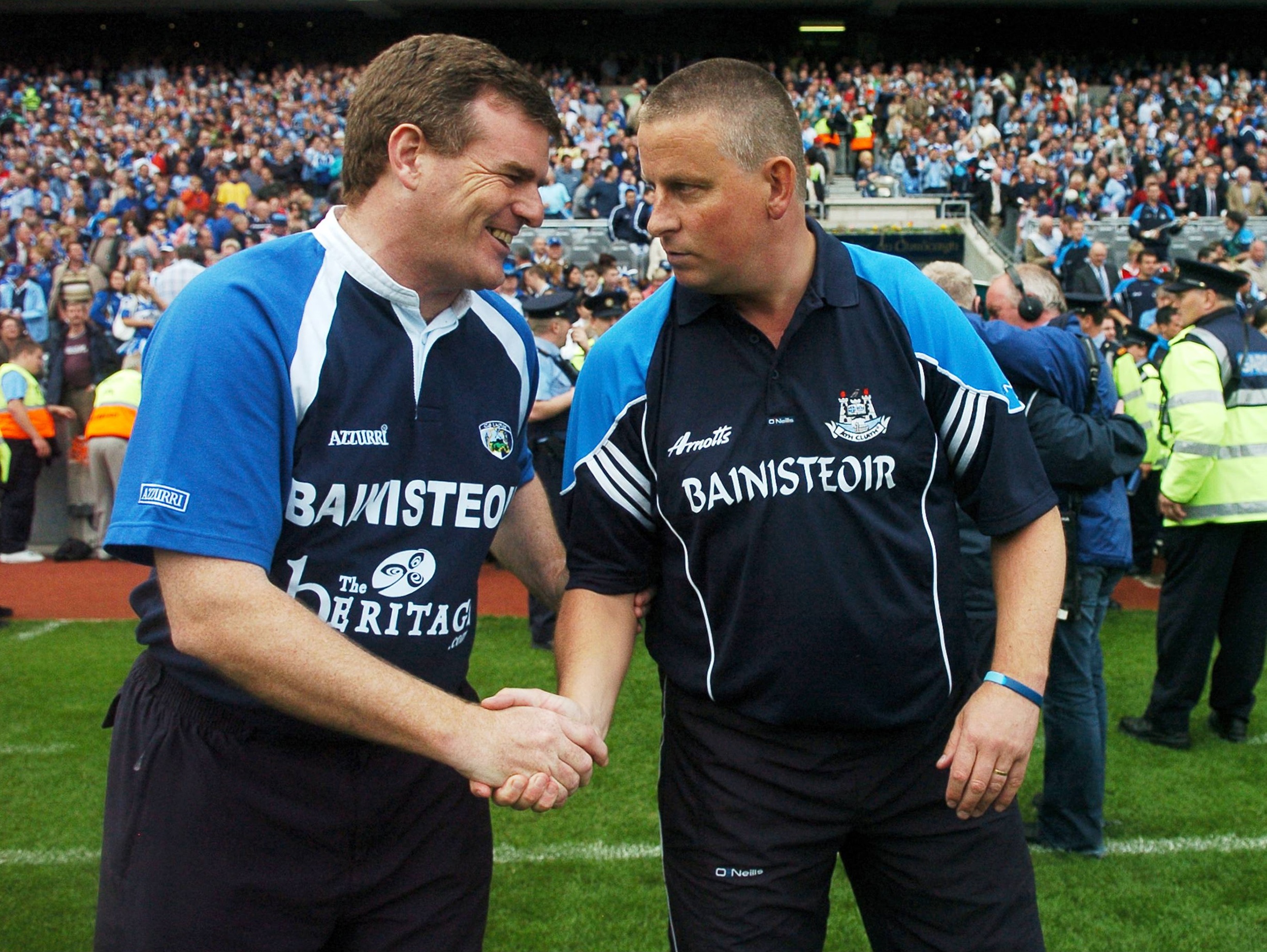 "Coming in from the outside I felt there was three or four years left in that Laois team," he said this week when reflecting on that time.
"We got to the Leinster final in the first year and put it up to a Dublin team who were really beginning to dominate Leinster and would go on to further dominate in the years afterwards.
"We were right in it but gave away two bad goals. That's ten years ago and Laois haven't been back in a Leinster final since. The following year that team started to break up. We were beaten by Wexford in the Leinster semi-final but they went on to get to an All Ireland semi-final – they were a very good team at the time.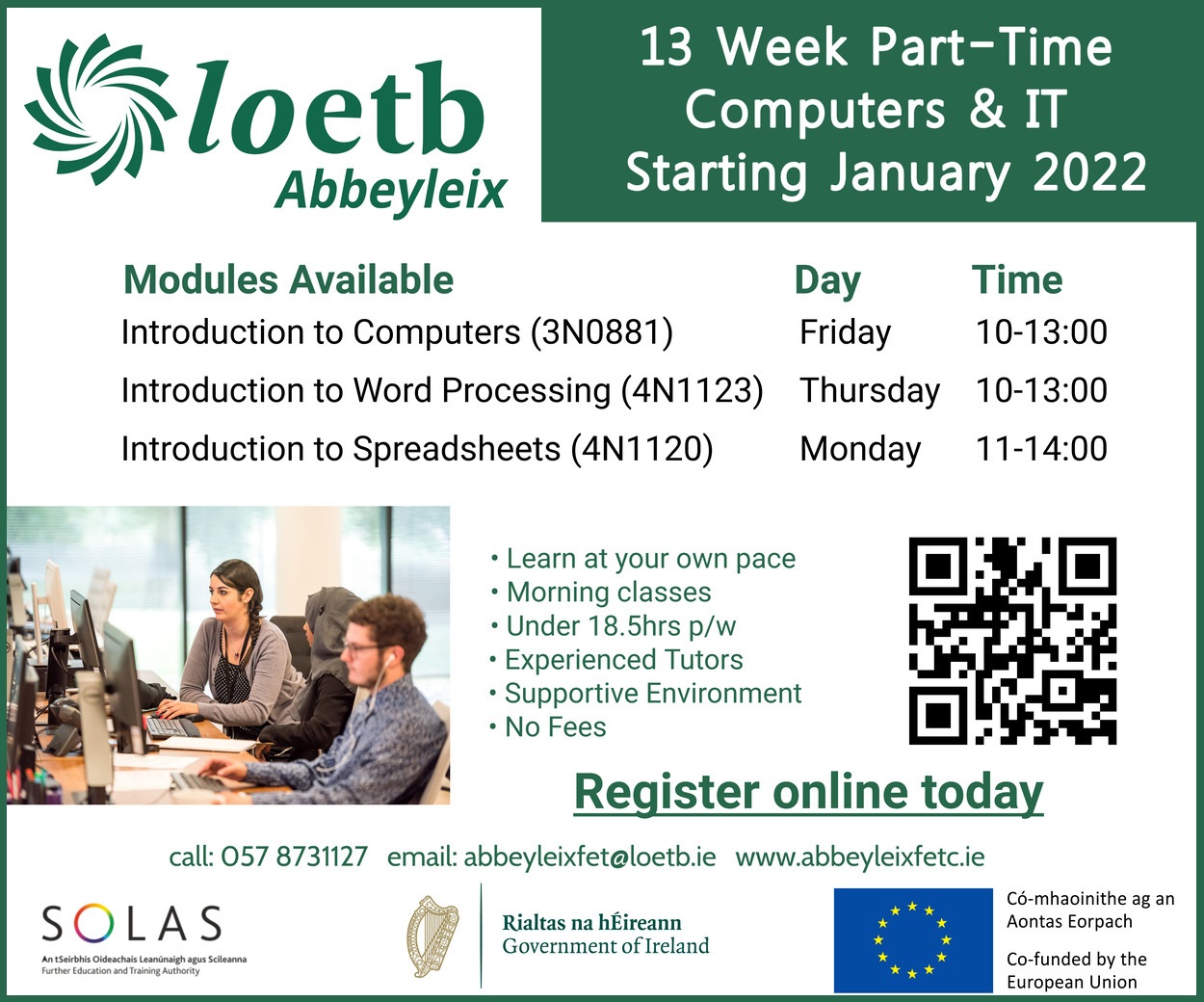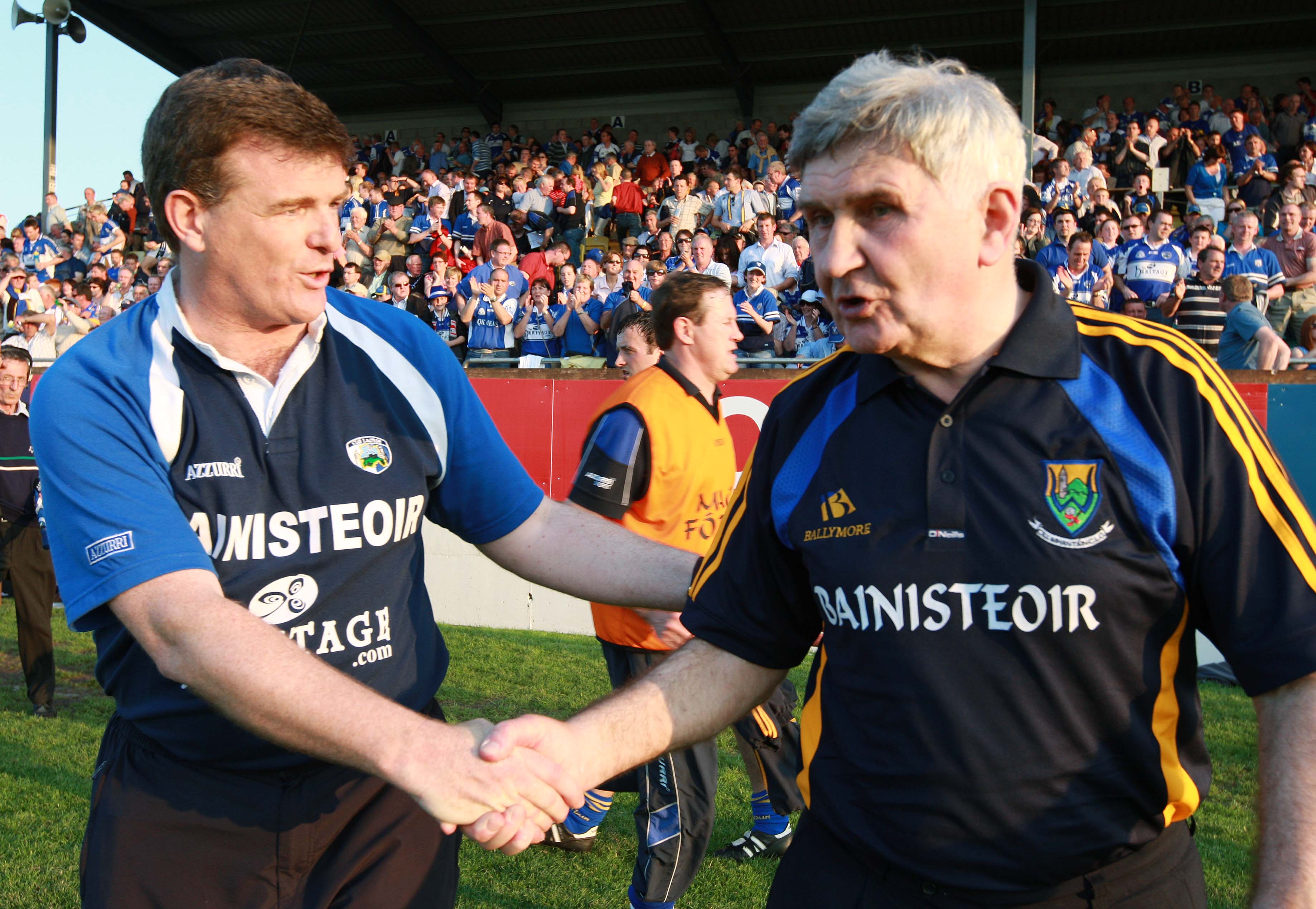 "I suppose I would have liked to have got that Laois team a couple of years earlier. Mick O'Dwyer had done very well with them and maybe they could have gone a bit further. But expectations in a lot of counties can be unrealistic and I think that was the case in Laois. Only one county can win an All Ireland any year and only four can win provincial titles."
After the Laois job, Kearns took a step back from inter-county management.
"I was still working in the Guards in Limerick and I had a few years to go to retirement so I took the time out to upskill."
He studied strength and conditioning in Setanta College and worked with a couple of club teams, most notably Aherlow, who he guided to the Tipperary championship only to be denied in the dying minutes of a Munster club championship game against Dr Crokes. He also did spells with Fr Casey's in Limerick and Rathmore in Kerry before getting back into the county scene with Roscommon.
"If you're gone from inter-county management for five years, everything has changed. John Evans brought me to Roscommon as a forwards coach and we had a good spell there. We won the FBD League and the Division 2 of the league but there was a push against John in Roscommon and he was out."
Kearns was gone too but he was ready to strike out on his own again. He was delighted with the opportunity to take on Tipperary but things seemed to unravel in the early days.
"Again, coming in from the outside you have a different view of things but before we even started we lost Colin O'Riordan (Aussie Rules) and Stephen O'Brien and Seamus Kennedy (hurling)."
Going into the last day in Division 3 of the league they could have been promoted or relegated but they finished on seven points, in mid-table. Then six of his panel dropped out before the championship.
They seemed to be at a low ebb but they recorded a famous win over Cork, a big-name scalp that had narrowly escaped Kearns during his time in Limerick and Laois. They ended up in an All Ireland semi-final after fine wins over Derry and Galway before Mayo ended their fairytale.
Division 3 of the league has brought them back down to earth. They had to come from behind to beat Antrim in the opening round and then lost to Sligo.
"We were a bit later getting back and there's probably a bit of a hangover from last year. I always found that a lot of teams in Division 3 and 4 target the league and can be really flying at this time of the year.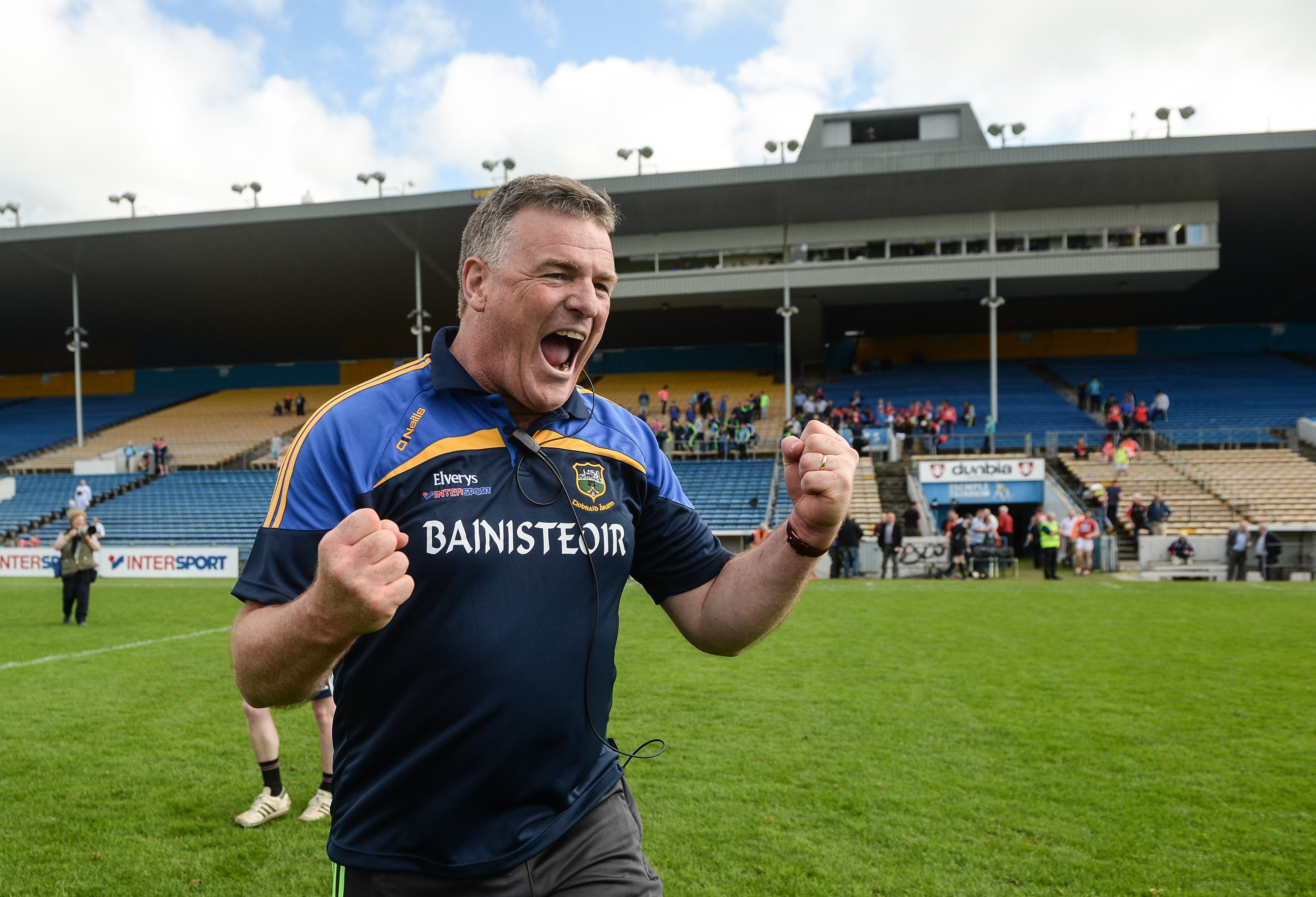 "It's hard to peak three or four times of the year and if you want to peak in the championship, it's hard to be at your best in the league. The league can be sort of a catch 22. You want to get promoted but you also want to try out players. It can be hard sometimes to get the balance right."
Comparing his time in Tipperary to his time in Laois isn't comparing like with like but there was one main difference.
"Last year with Tipperary we got a great run without injuries and had the same team for most of the championship. If you get injuries at the wrong time, things can go against you quickly. In the second year in Laois we beat Wicklow in the first game and then lost five or six players before the Wexford game.
"Back then you had John O'Loughlin and Donie Kingston coming in out of minor and you could tell that they were going to be mainstays for Laois for a good while afterwards. And they have.
"Ross Munnelly and Padraig McMahon are great servants too and are real role models for young players."
For Laois and for Kearns a lot has happened in the decade since. But they're both hoping that there's plenty of good days still to be played for.