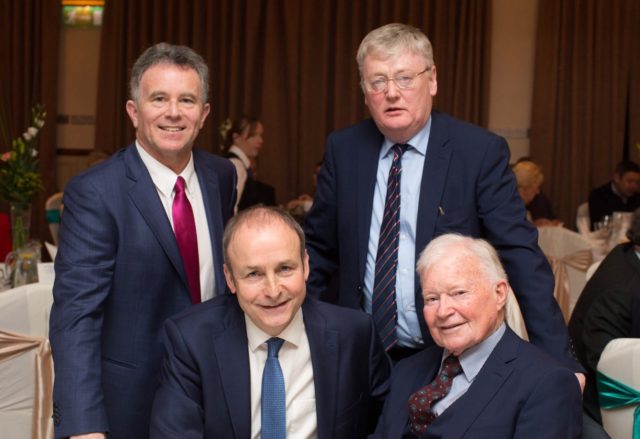 A crowd of almost 250 people attended the Fianna Fáil dinner dance in the Castle Arms Hotel in Durrow on Friday night.
Fianna Fáil party leader Michael Martin was the special guest at the event which was also attended by Laois TD Sean Fleming and former TDs Liam Hyland and John Moloney.
Photographer Alf Harvey was on hand to get capture some great images.