The Ballykilcavan farm outside Stradbally on the way to Athy is a substantial holding, made up of 400 acres of fine tillage land and another 700 acres in forestry.
David Walsh-Kemmis is the man at the helm now, the 40-year-old being the 13th generation of his family to run the farm.
He took over from his father Peter in 2004 and now, after more than a decade as a conventional farmer, is taking a different approach.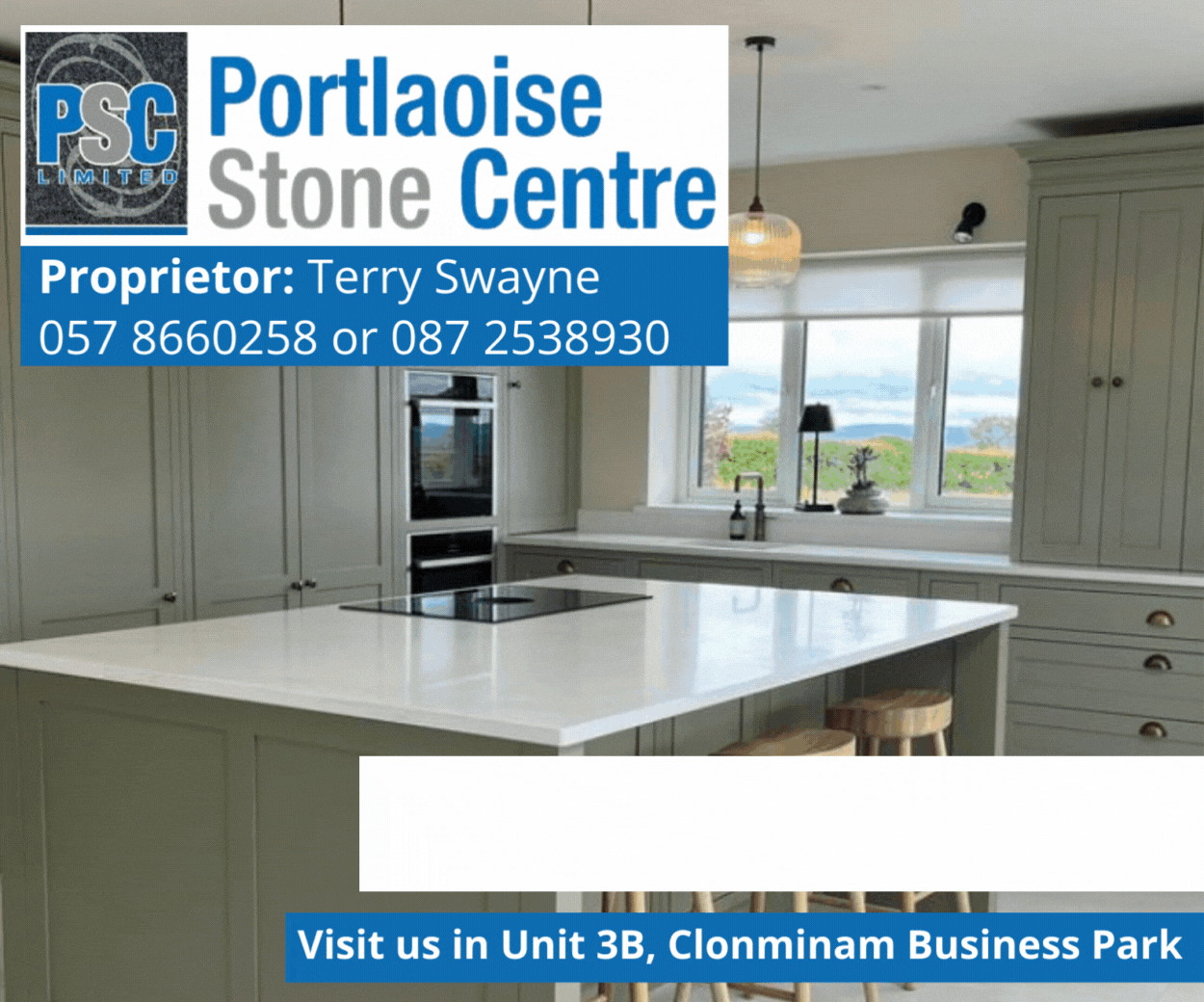 Along with his wife Lisa, they're keen to be able to pass the farm onto the next generation. They've three young sons – William (3) and 16-month-old twins John and Andrew – and the boys aren't just going to grow up on a farm, there's going to be a craft brewery in their yard too.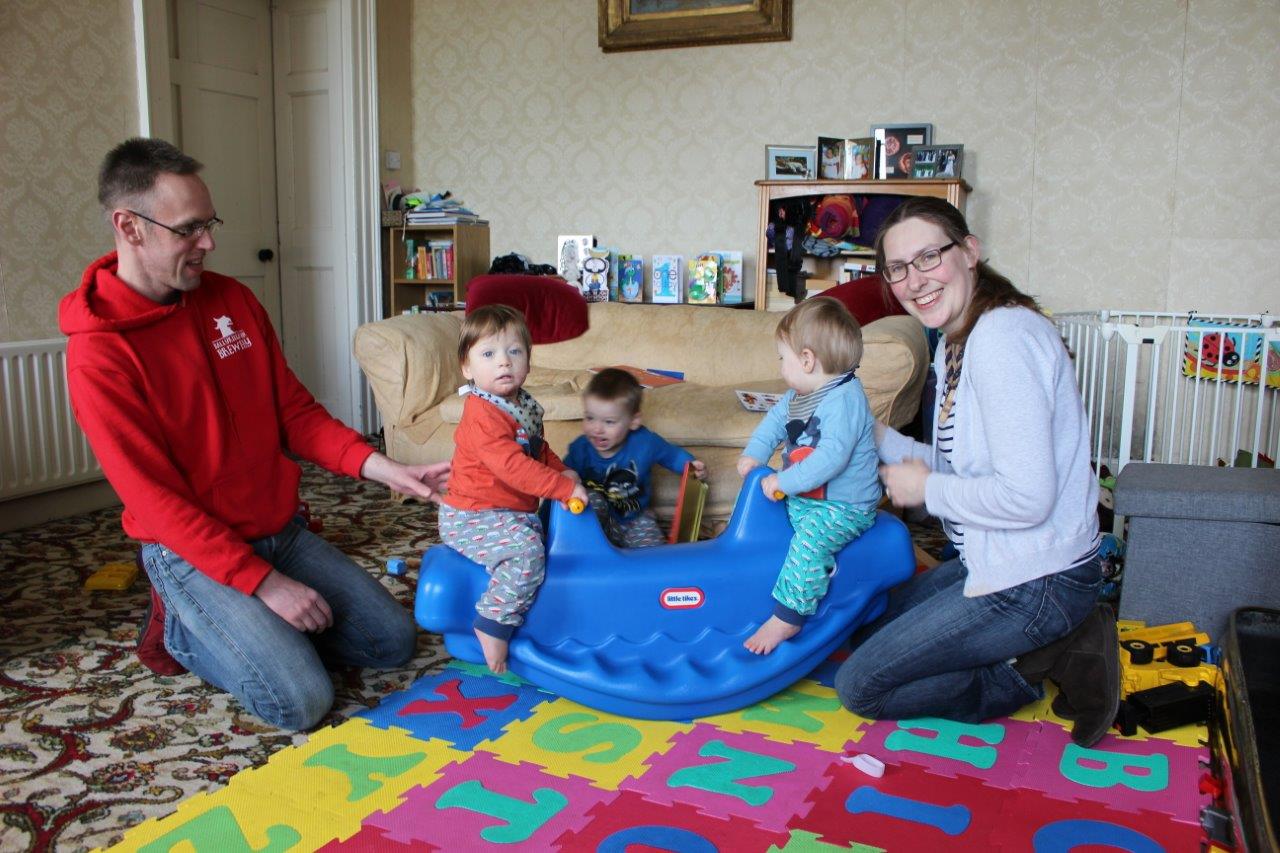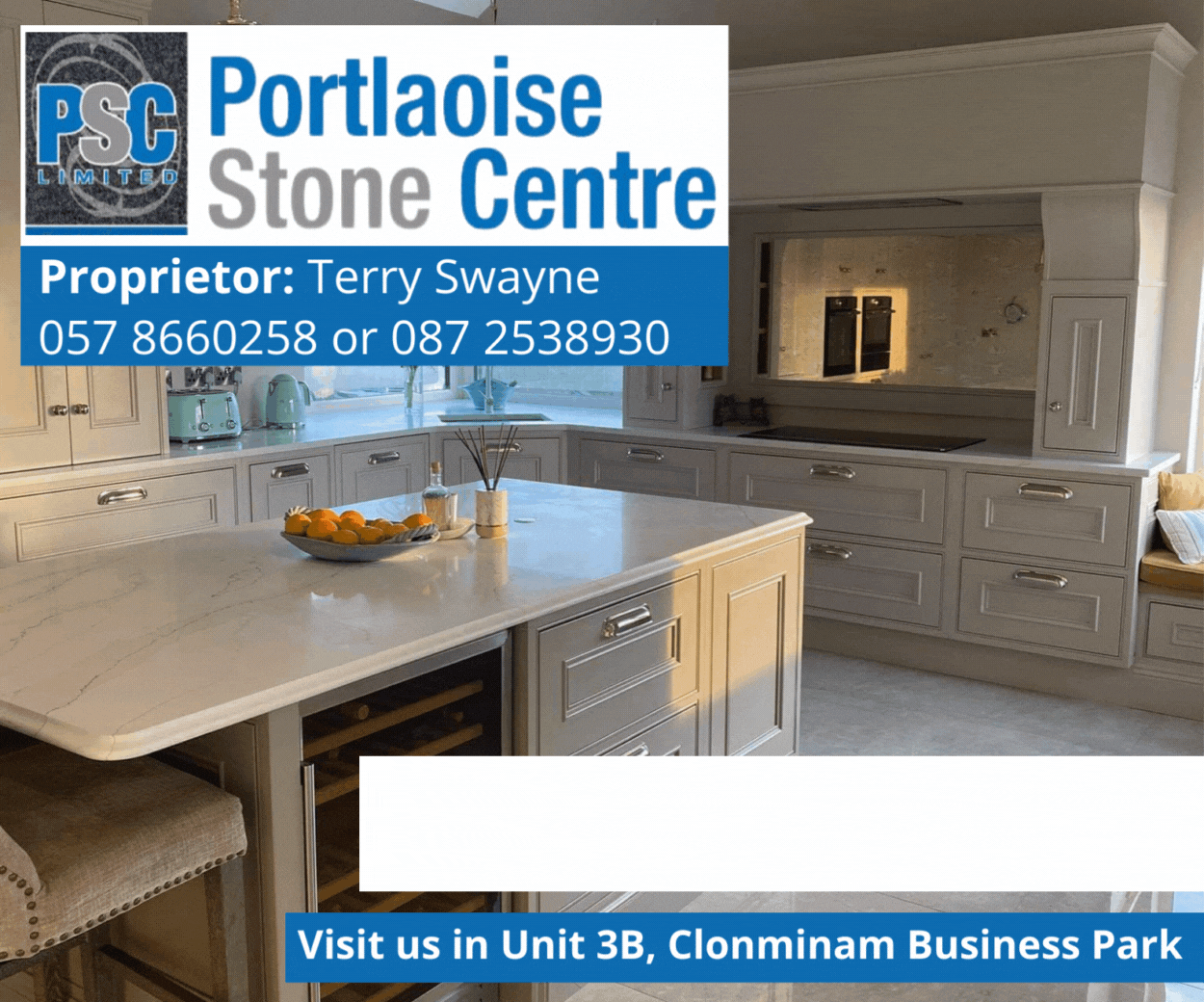 And, if David can fulfill his vision, it could well have cafes, restaurants, self-catering accommodation, walking tours and be a tourism mecca in the heart of the midlands.
David has been home brewing for more than ten years now but in recent times he gained the required qualifications. He's also just completed the New Frontiers programme, an Enterprise Ireland scheme in conjunction with Athlone IT, and he's dealing with Failte Ireland, Laois Partnership, Ireland's Ancient East, The Food Academy and the Laois Local Enterprise Office.
When up and running he plans to employ 10-12 people – brewers, technicians, admin, sales and marketing staff and distributors. And developing a product for export is the aim too. The craft beer market in Ireland was worth almost €60m last year but that was only 2.5% of the overall beer market. In the UK it's 5% and in the US – where they sell more craft beer than Budweiser – it's 20%. Ireland has plenty of scope for growth.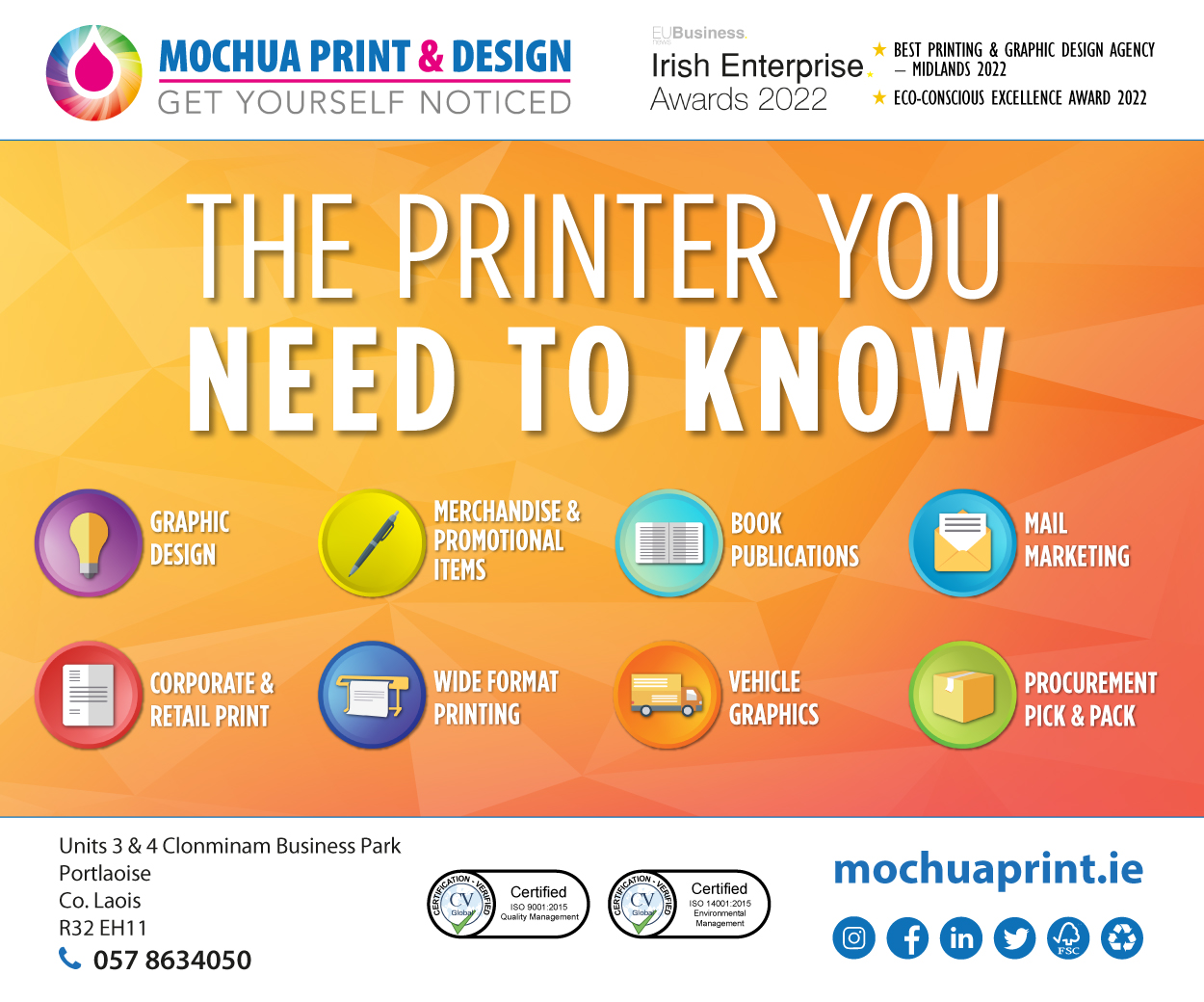 In a little over a month it's hoped that the first bottles from the Ballykilcavan Brewery will be in your local off licence or pub. Bin Bawn Pale Ale will be the first to be produced – Bin Bawn being the name of one of the fields on the farm – and there's a couple more in the pipeline.
While production – with David as the main brewer – will take place in Sallins initially, plans are in place to convert one of the old sheds to a brewery. An adjacent building will be a tap room – where the drink can be served – and he has plans for the courtyard to be converted into an artisan food hub, where local food producers can set up shop. In addition there will be the walks and trails element and for the first time the Laois Walks Festival will include a walk in Ballykilcavan at the end of July.
Many years ago the Walsh farm was a busy place, with upwards of 50 people working there at a time. Agriculture, though, has changed significantly over the years and while local man Niall Clancy is the only employee now, and has worked for the family for almost 30 years – just as his father did before him – David would only love to see that bustling environment return, albeit in a different form.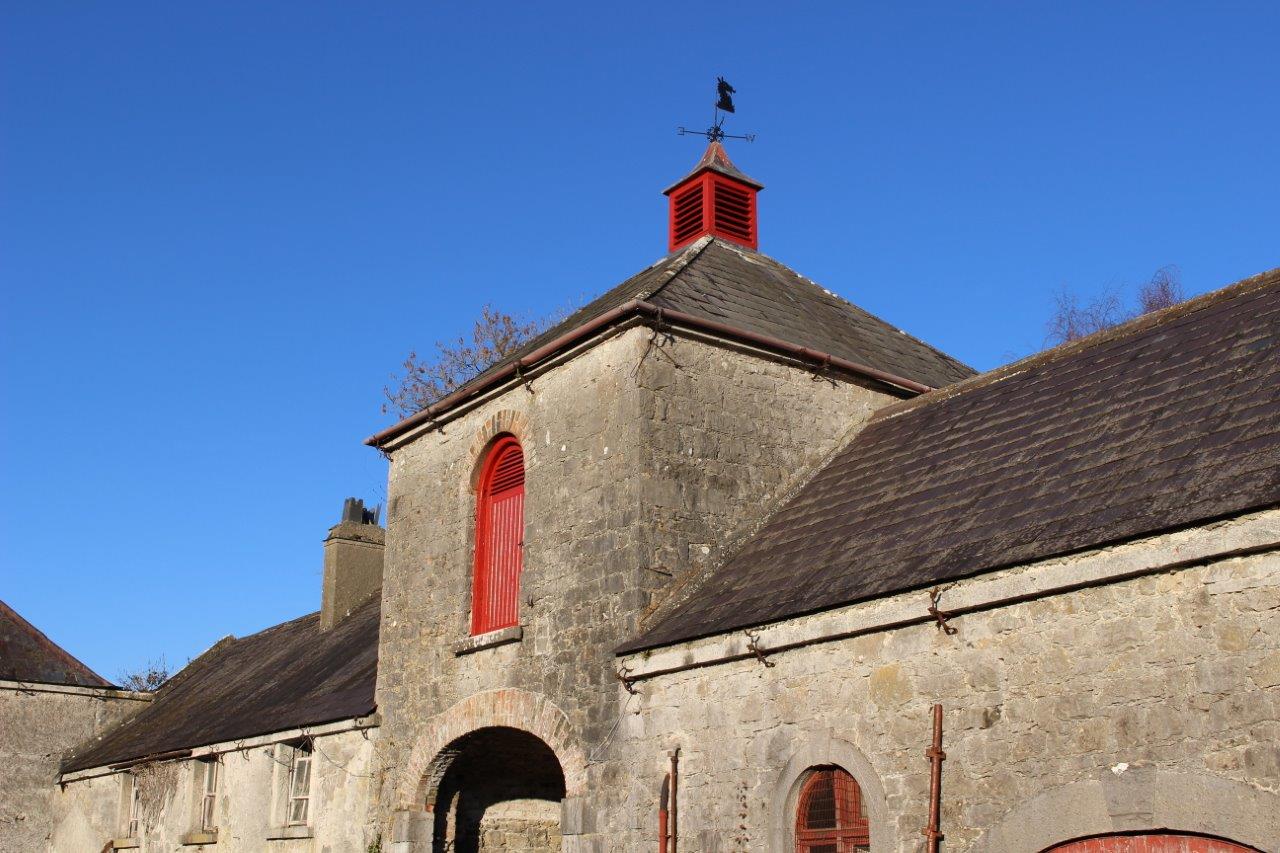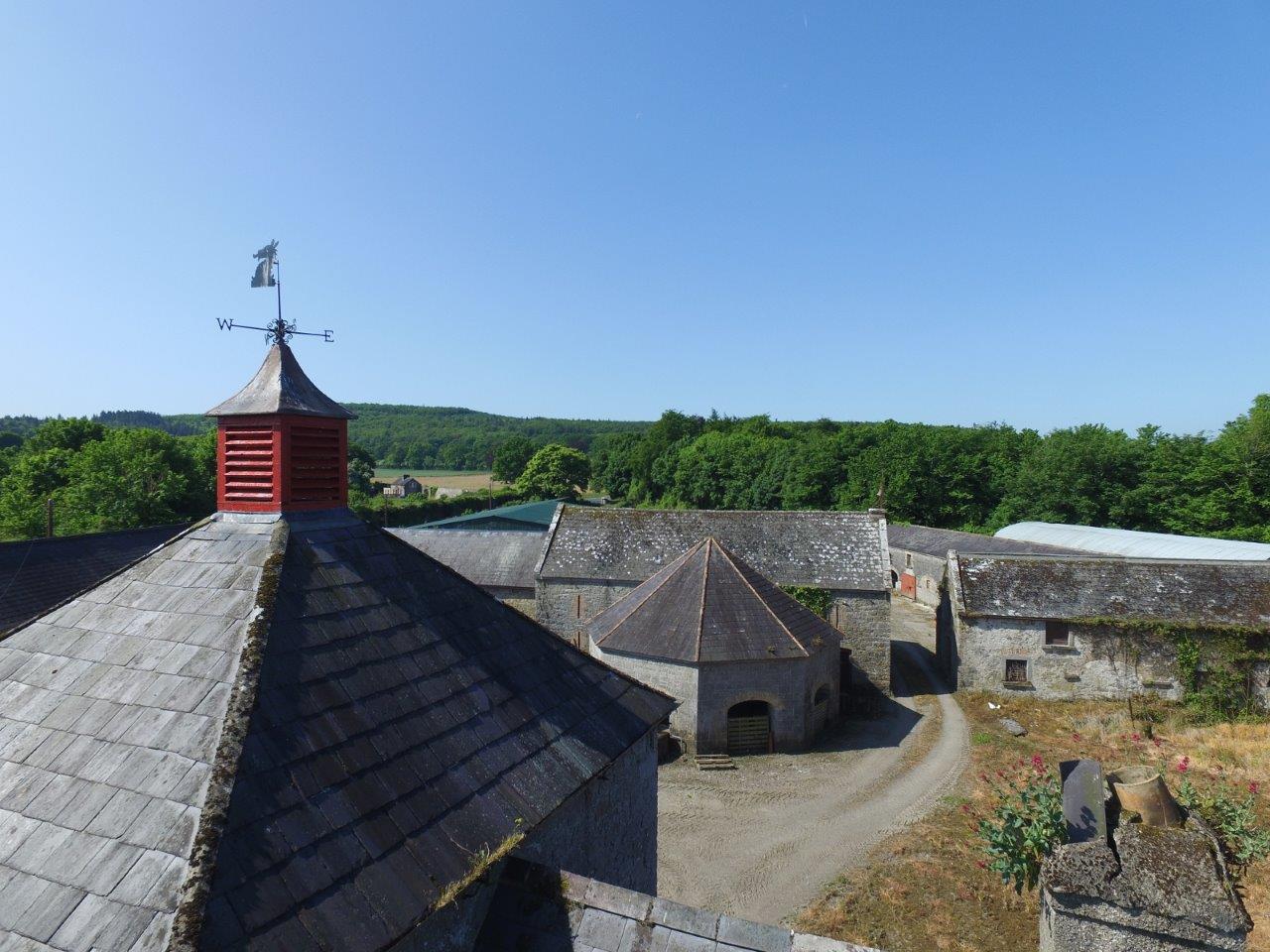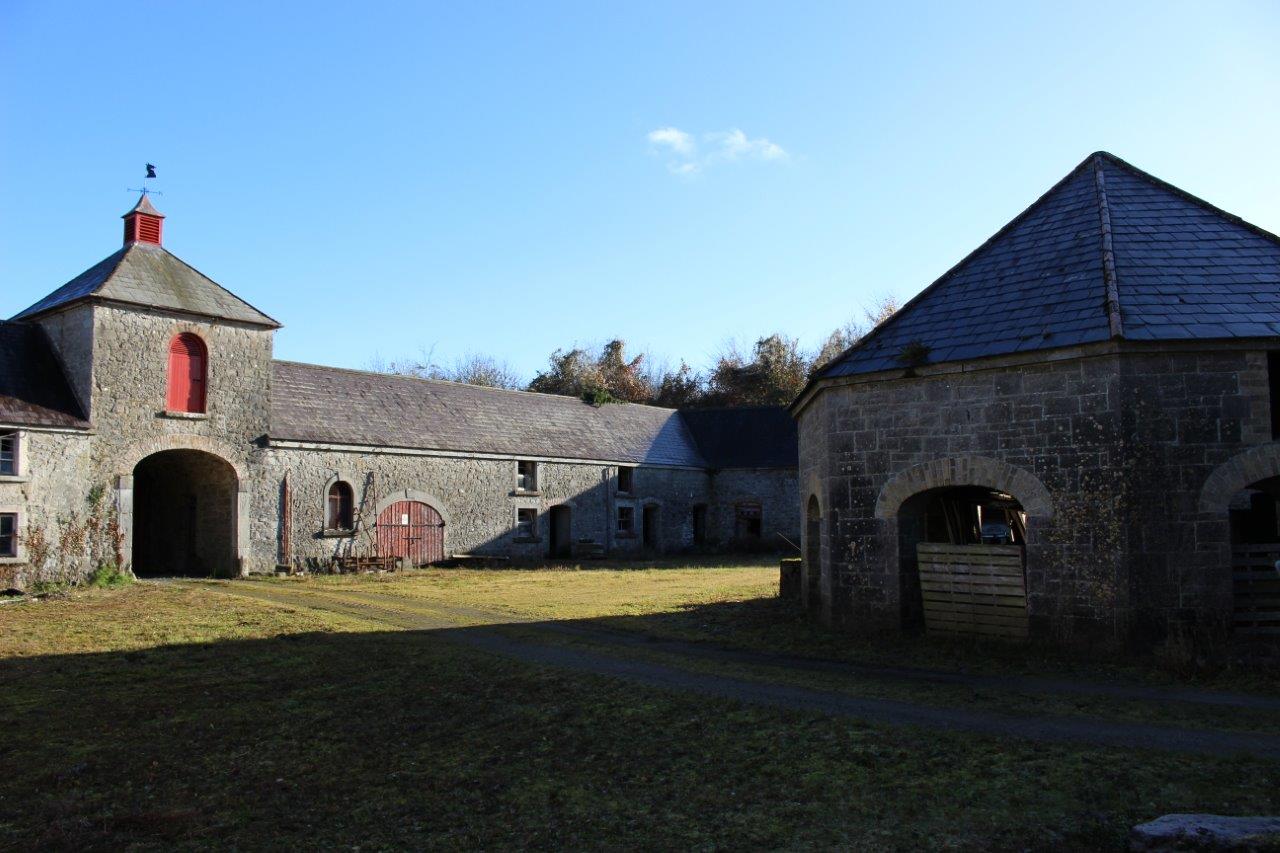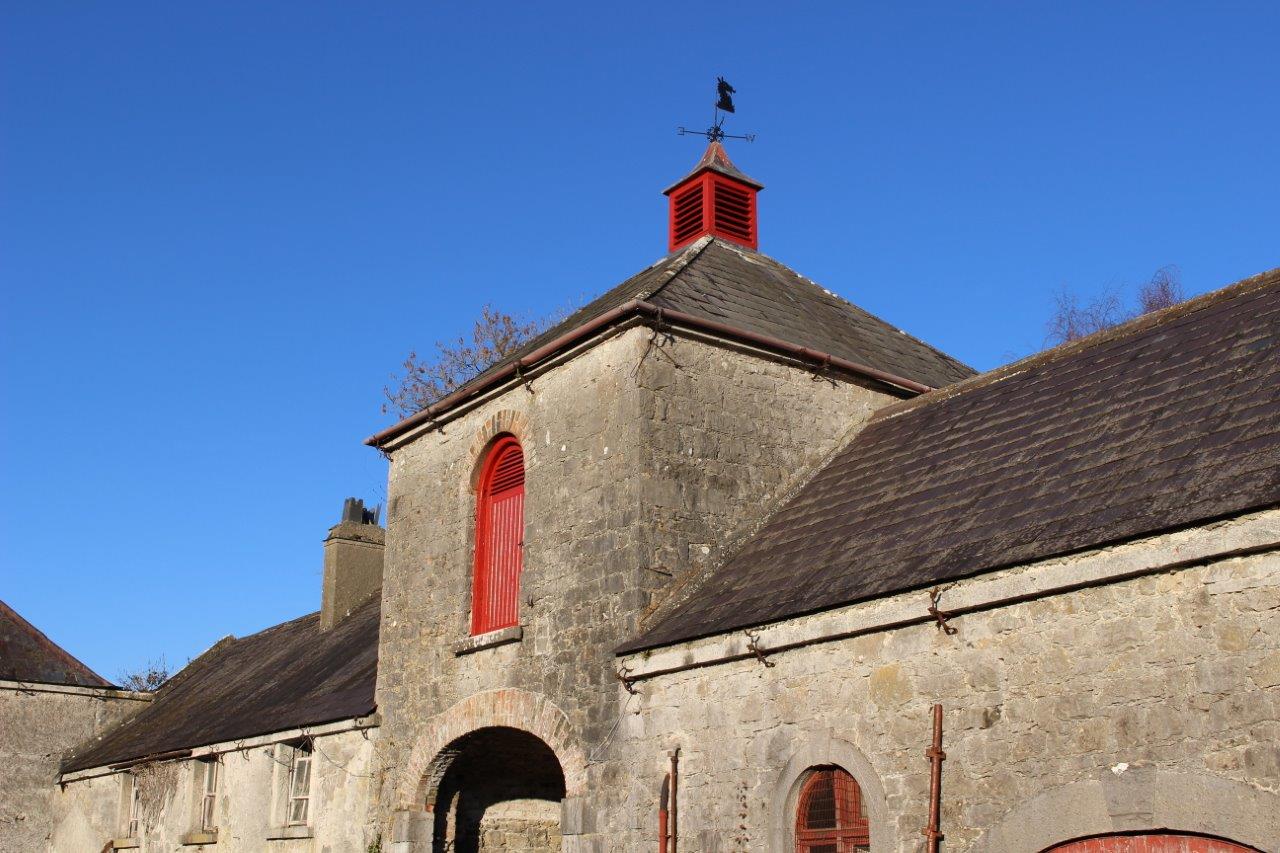 "Farm incomes are declining, or at best flat," he says as we take the tour of the yards.
"I've done the sums over the years and if it wasn't for the Single Farm Payment we'd be just about breaking even here. I don't like being at the whim of politicians. They're not going to abolish the SFP but they can always reduce it. If we're relying on politicians, things can change – and I don't feel comfortable with that.
"I've to decide how I'm going to hand this over in 25 years time and I've managed to merge what I have here with the land, what I enjoy doing in terms of brewing and there being an upward curve with craft beer.
"We're in the best area in the world for growing malting barley and the unique thing about us is that we will be the only Irish craft beer using 100% of our own barley."
The barley is ideally sown a couple of days either side of St Patrick's Day and then harvested in mid to late August and David, like many farmers in the area, has a contract with BoortMalt in Athy.
He'll only be taking a fraction of the barley he actually produces for brewing but the beer he'll be brewing will be done so using ingredients that have never gone too far from his farm and yard.
Getting to this stage has been somewhat of a circuitous route for David. But like most stories we've to go right back as far as we can to give the full tale some context.
Way back in 1639, a Walsh man – David's direct ancestor – moved from Jerpoint in Kilkenny to buy the land that David now farms. The farm passed from generation to generation with one Walsh son after another keeping the show on the road. David's grandmother – Oonah – was an only child and when she married Fred Kemmis, who came from the estate where Shaen Hospital is, the Walsh name in the area was facing extinction.
David's great-grandfather requested that they add the 'Walsh' back in, so it became Walsh-Kemmis. David's father is Peter Walsh-Kemmis. Gilly Walsh-Kemmis – known throughout the county for her involvement in Laois Community Games – was married to Peter's late brother Mike. Peter's sister Olivia lives in the UK.
David is the youngest of Peter and Ann's two children, his sister Susan living and settled in Scotland ever since her university days.
David went to Cosby NS in Stradbally and then to boarding school in St Columba's in Dublin. From there he came back a bit closer to home and did a year in Carlow studying Computers before moving to the prestigious St Andrew's in Scotland where he studied Computer Science. While there he met Lisa, who was from the north of Scotland, but they returned to work in live in Dublin.
First David worked as a computer programmer with accountancy firm PWC, then with Zenark which was a small technical firm in a Digital Hub in Dublin. By now the Celtic Tiger was beginning to roar and they bought their first home in Kildare town and commuted to Dublin.
But in 2004 he took a different approach and returned to the farm. His background in computers came to the fore. While Niall Clancy does most of the primary machinery work and neighbour Alan Salter will work the combine, David crunches the numbers and studies the yields.
"I really like brewing," he adds. "I like procedures and planning things practically. Farming is not like that. With tillage farming you are so dependent on the weather. You can have everything in place and the weather tears up everything.
"I really enjoy the brewing process – it is a very scientific procedure. But I also enjoy the marketing side of it and selling the product.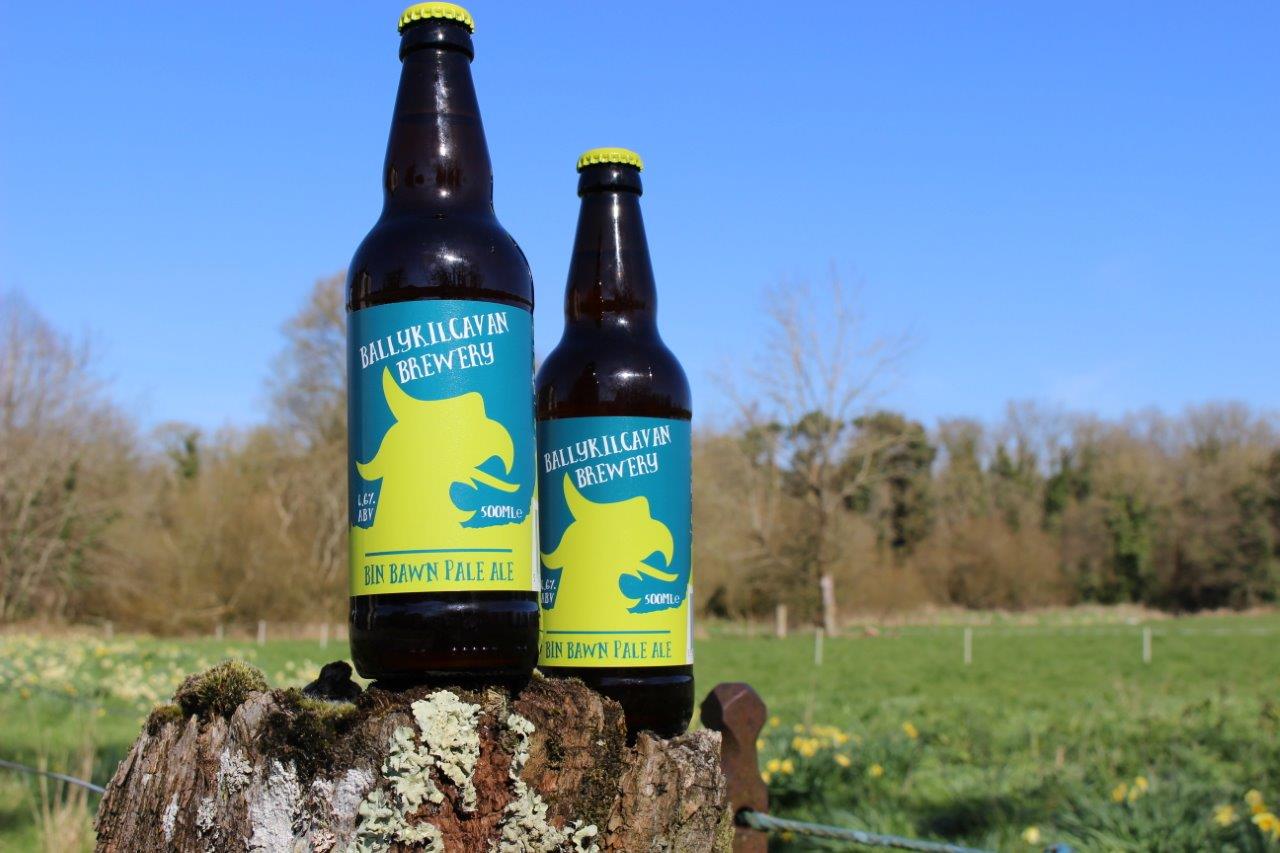 "From a purely selfish point of view I want to get people in here and create brand awareness and brand loyalty but I've a great sense of pride in where I come from and I want to bring as many people in here as possible. The tourism infrastructure in Laois needs work. We need a cluster of two or three things together.
"I've a philosophy that we all need to support each other. Gillian Reidy and Penhouse are doing my graphic design; Sam Warren in Digiprints are doing a lot of promotional stuff; Quality Printers are doing my screen printing. We have everything we need in Laois if we look for it.
"I'm putting a lot of investment into this but this is what I'm doing to safeguard the future of the farm. It's farm diversification."
A big thing that Ballykilcavan will be trading on is the traceability of the taste.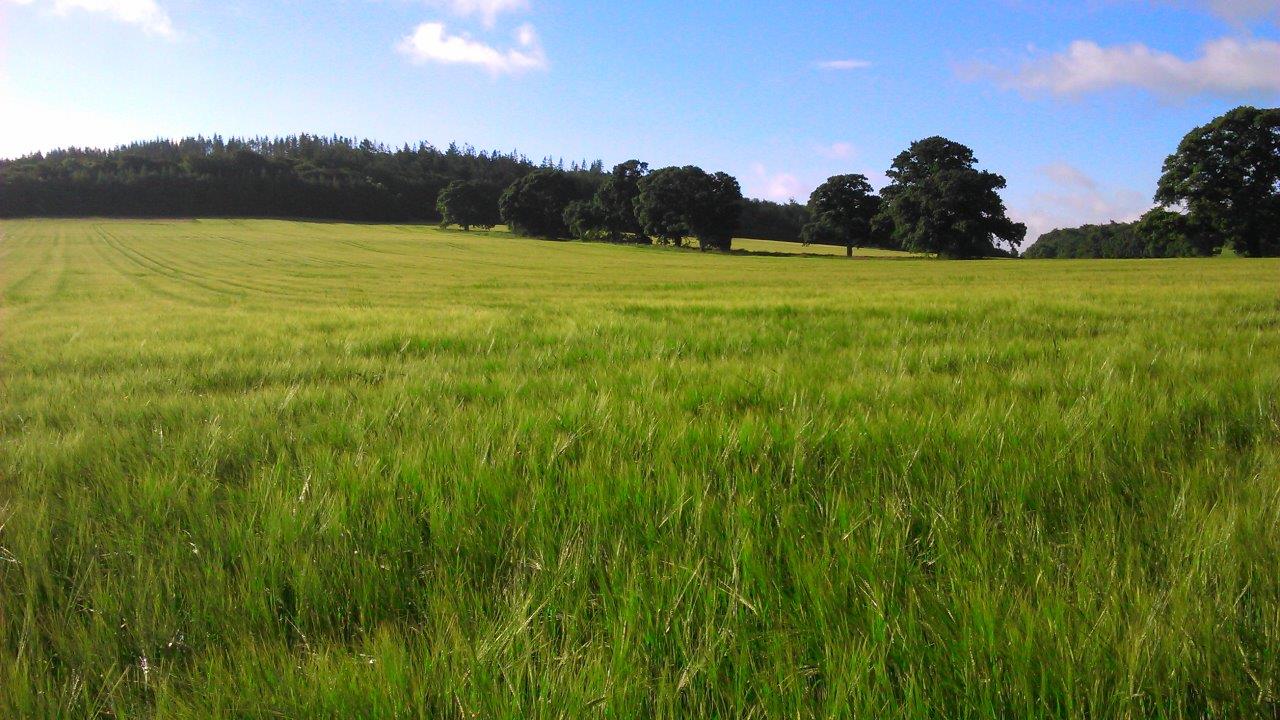 "Terroir is the French word used that says the taste of a wine reflects the ground that the grapes come from. With us, every bit of malt taste is grown here – it comes from the barley grown here."
For Ballykilcavan Farm, the history is deep. For Ballykilcavan Brewery, the story, it seems, is only beginning.
SEE ALSO – The Sunday Interview: Paddy O's story – from his mother's kitchen to one of the country's top cereal producers