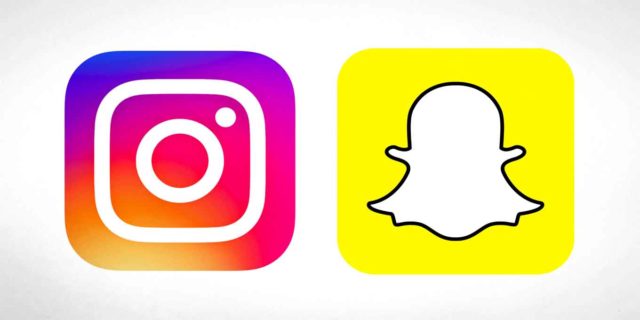 I don't think we are the only ones when we say that we are getting a tad sick of Snapchat.
Same conversation, different day! I've done a complete clear out on who I follow, only keeping the ones I look at every day.
Instagram is our social media of choice, we love it! We started Two Broke Divas on Instagram and then eventually opened up other social media accounts. But Instagram is definitely the place we put most of our time and efforts in to.
My criteria for Snapchat is pretty simple:
1. Real life, not this false high flying life that I could never in a million years relate to.
2.
People who give honest review of places and products – everything can't always be AAAAmazzzing (eye roll). If something is crap – say it. 
3.  I don't need a 24/7 365 account of what your doing, I know how to make a cup of tea, thanks!
4. Someone who doesn't take themselves too seriously, there is a time to be serious and there is a time to have fun. I enjoy someone who can take the piss out of themselves but can also have some hard hitting conversations.
5. I enjoy people who genuinely add value to my day. Someone who educates me on anything be it daily life, fashion, products, anything!
My absolute pet peeve about Snapchat and Instagram is FILTERS.
We don't use filters on Instagram and would only occasionally use a filter on Snapchat if we are TRYING to be funny.
I don't mind the odd beauty filter on a snap here and there BUT filtering clothes and products so they fit into the 'aesthetic' of a page drives me insane!
I've been caught out so many times buying clothes and products, then when they arrived they've been a completely different colour than that on the instagram/snapchat post I've seen.
I think it is false advertisement, and completely unfair. Sometimes the camera doesn't naturally reflect the true colour but the onus is on the blogger to say so.
Filter food, filter a scenic shot, but if you filter products and clothes, I won't be following.
So, with all that said, these are the ladies we enjoy following (I'll specify whether it is on snapchat or Instagram).
1. Karen Constantine (Username: Snapchat and Instagram lovelygirlybits)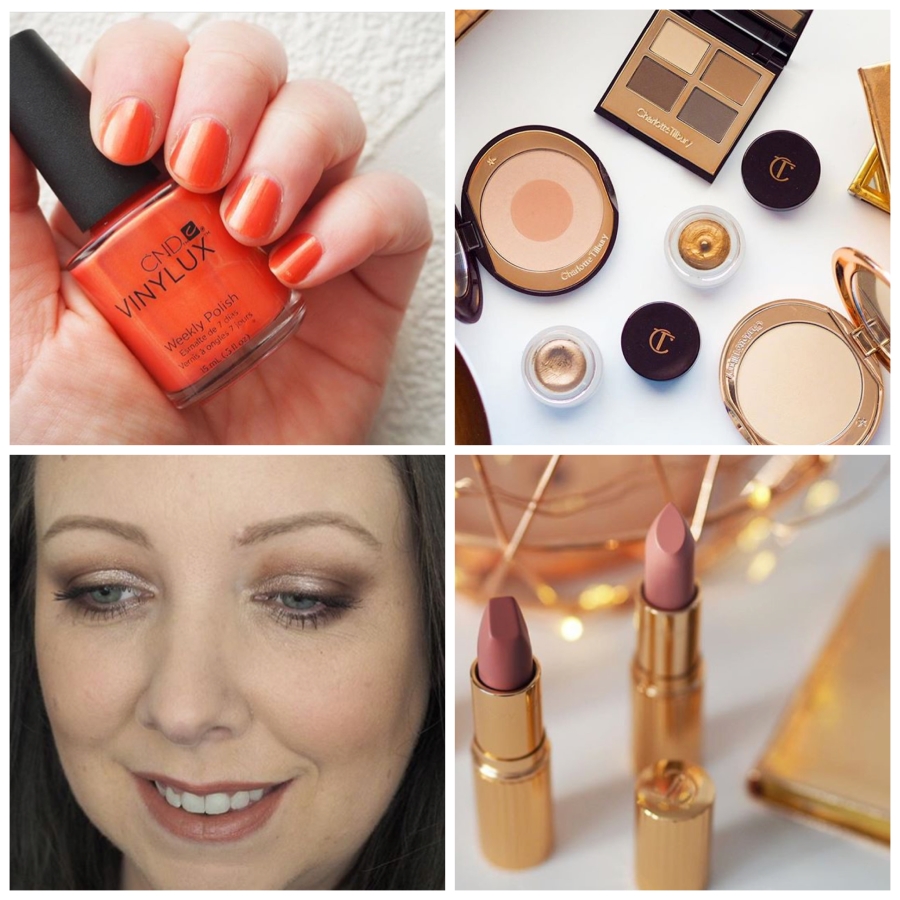 Karen is a beauty and lifestyle blogger. Karen is GAS. She has no filter, whatever she thinks, shes says (in a lovely humorous way).
One of the things I enjoy about Karen's snapchat is that it is very much real life, she works full time, blogging is her hobby but she is so passionate about it.
She is someone I can relate to on so many levels. Karen does a lot of beauty reviews, swatches etc on her Snapchat, and she is completely honest in them, if something is rubbish, she'll tell you, which is so refreshing.
Gaining peoples trust and respect is half the battle in the blogging world. Lovelygirlybits also has an Instagram account, she takes the most beautiful pictures, her Instagram feed is 'very delicious' (one of Karens most used phrases, lol).
Basically, Karen is a lovely human, with a fab personality and a great Snapchat account, she is my number one Snapchat account to follow.
2.Caitriona (Username: Instagram Ccaitriona23)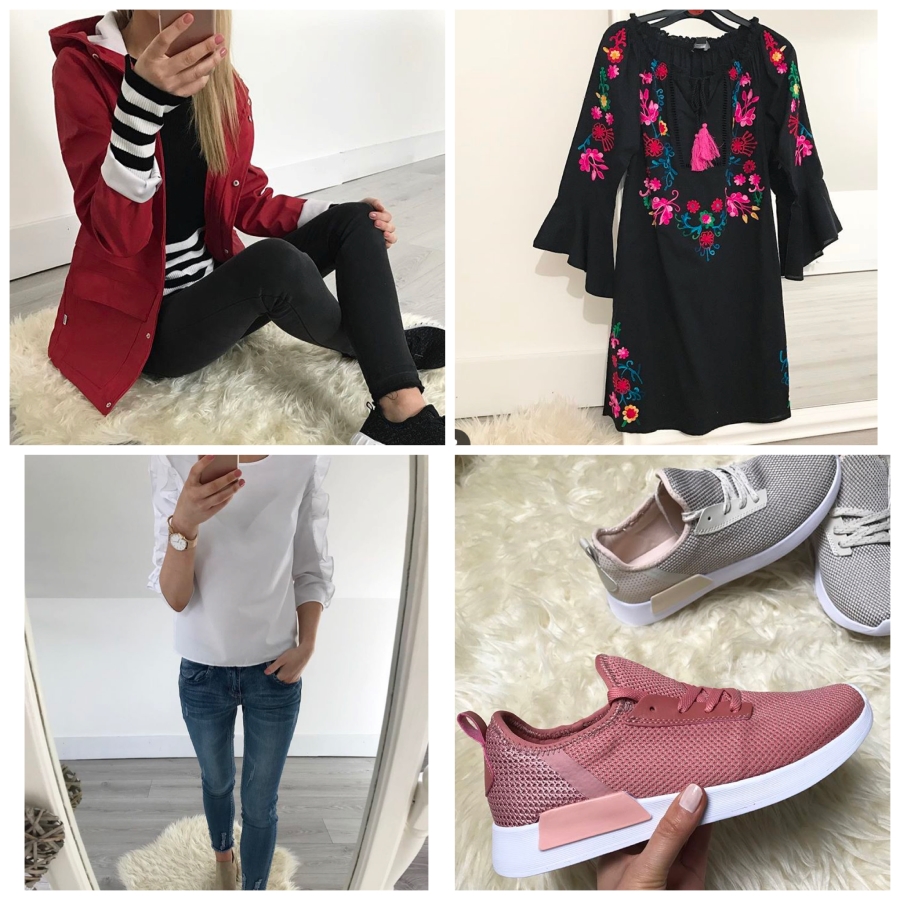 Caitriona is a fashion blogger/homewares blogger from Co. Cork.
A massive fan of the highstreet, you are guaranteed to find plenty of bargains on her page. The girl has some sort of special power when it comes to finding things in Penneys, she tracks down the most amazing pieces.
Her page is full of beautiful styled high street outfits which are completely attainable for the normal Irish lady. Occasionally, homewares feature on our page, and true to her style, they are mostly high street.
Caitriona is not on Snapchat but believe me when I say that you won't regret following her on Instagram.
3.Tara O Farrell (Username: Snapchat Tara O Farrell)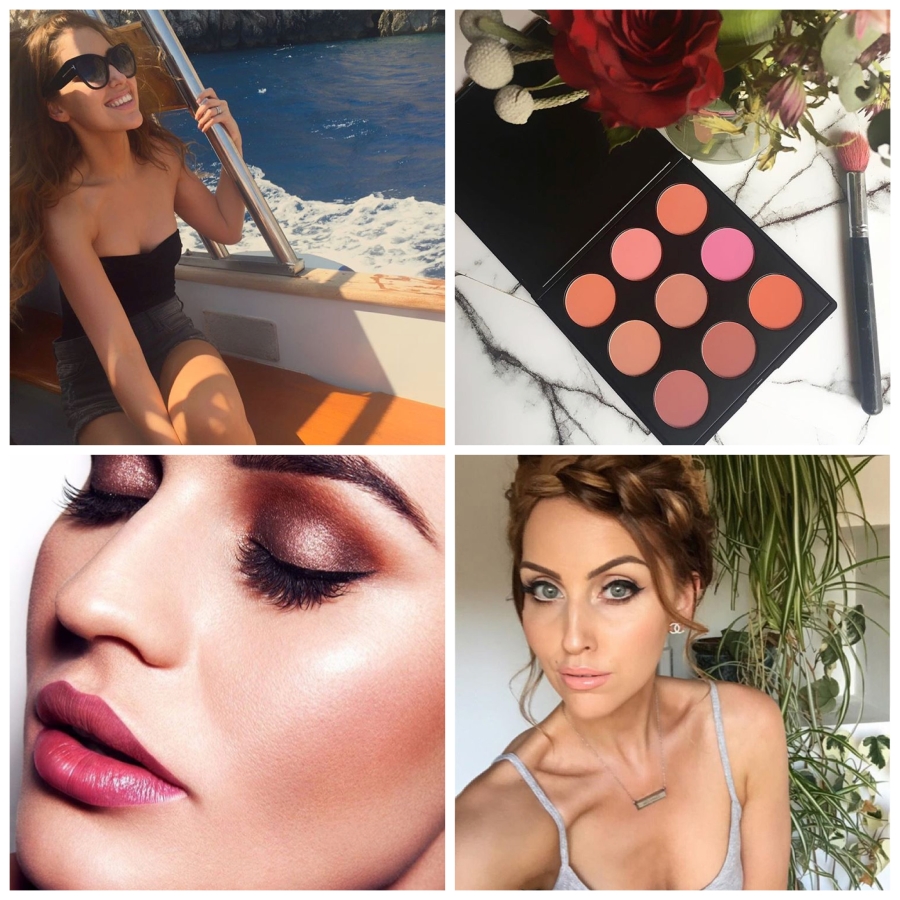 A lady I'm sure most people follow but she is one of my favourites so I had to include her.
Tara doesn't need much introduction, but for those of you who aren't aware of Tara, she is a Makeup Artist from Co. Dublin.
Her Snapchat is a mix of makeup tutorials, a mix of high end and high street beauty product reviews, a little bit of fashion along with some gym motivation and clean eating recipes.
A little bit of everything really. If you want a laugh, are interested in everything mentioned above, you'll like this Snapchat account!
4. Kim Dempsey (Username: Snapchat Kimdempo)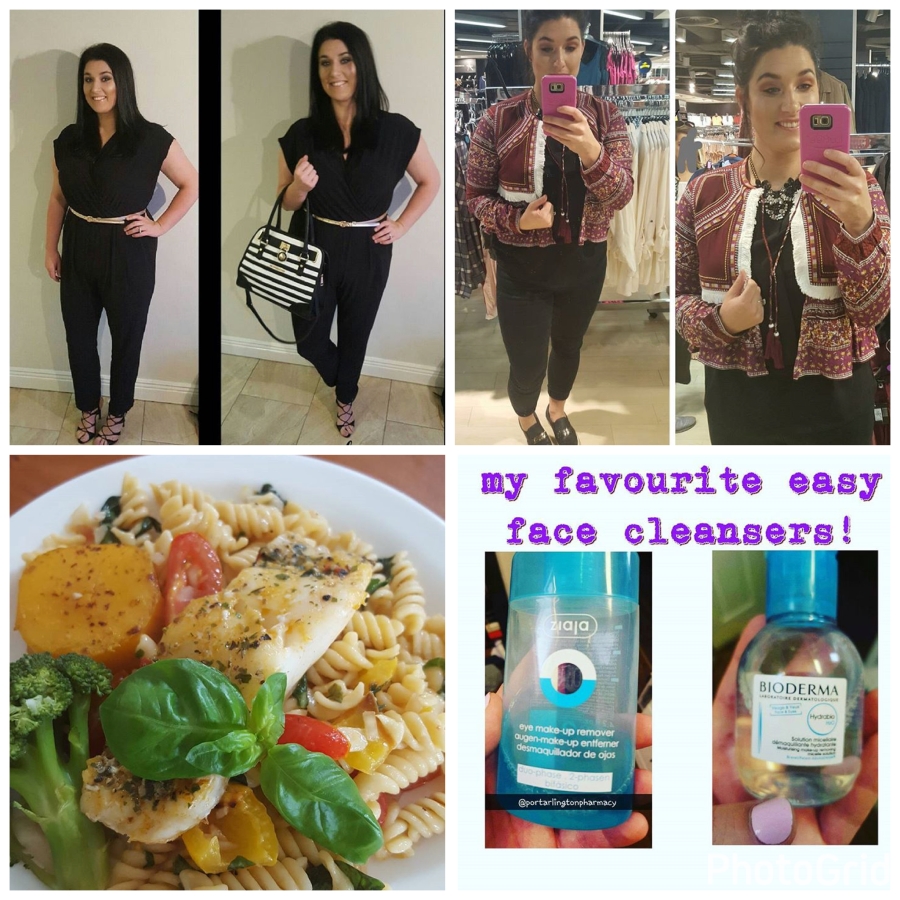 I would say Kim is a lifestyle blogger that dips her toes into fashion and beauty blogging from time to time.
Kim is a straight talker, it is what it is, it can be so refreshing to watch!
This Snapchat account is humorous and definitely entertains me, she is a normal lady, with a full time job, a husband, she's a mammy and she is currently on a weight loss/healthy lifestyle journey.
Even though Kim is hilarious, she is not afraid to tackle sensitive and difficult to talk about issues either, she has really educated me on many things that I have not experienced before, her account adds some real value.
Like ourselves, Kim is a midlands blogger, which I quite enjoy as the things she talks about are local and not up in Dublin, which I can sometimes find frustrating on other snappers pages. Kim is more active on Snapchat than Instagram.
5. Rebecca Rose Stylist (Username Snapchat: rrosestylist Instagram: Rebecca_rose_stylist)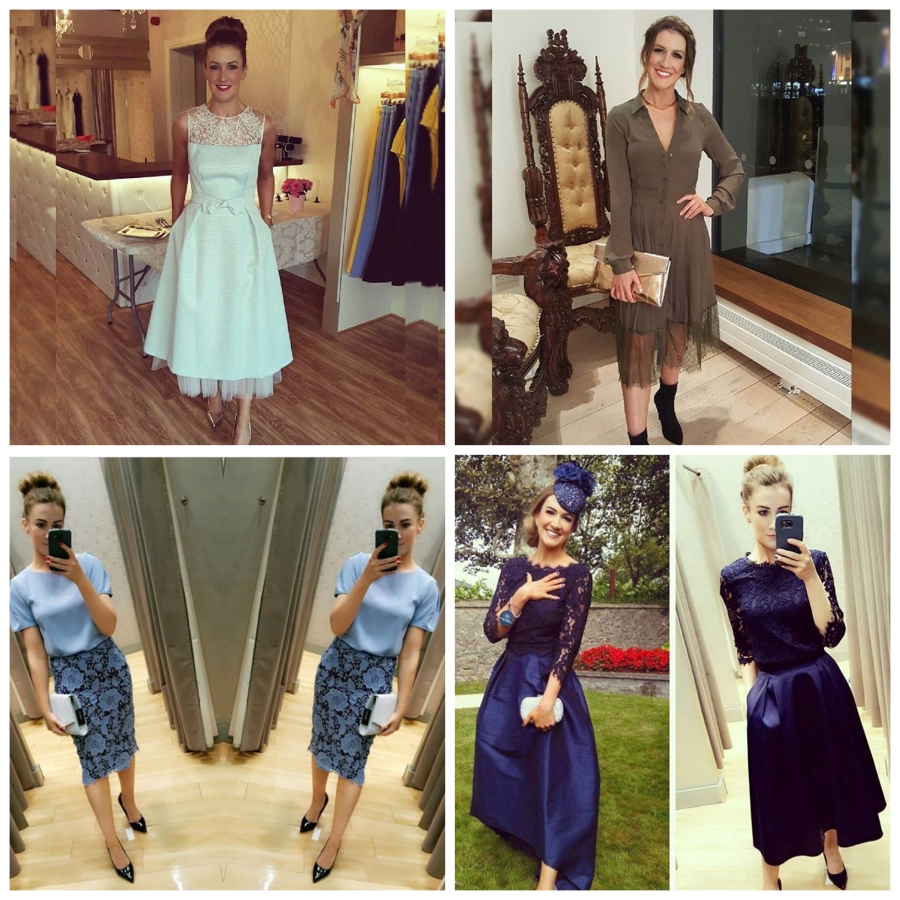 Rebecca, who we've got to know personally through blogging, is an all round gorgeous girl.
Fashion and styling is Rebecca's main focus on her Snapchat. She loves high street style and will often be seen promoting Irish boutiques.
One of my favourite things about Rebecca's Snapchat is that she actually goes into stores and tries on complete outfits so you can see exactly what they are like on.
Nothing like seeing something on an actual person to help you decide whether you love it or hate it!
Rebecca is on Instagram too, where she posts outfits of the day (and lists the shops – I hate when someone posts fashion but doesn't tell you where to get it – whats the big secret??).
6. Ursula (Username: Snapchat and Instagram Momfitnessdiary)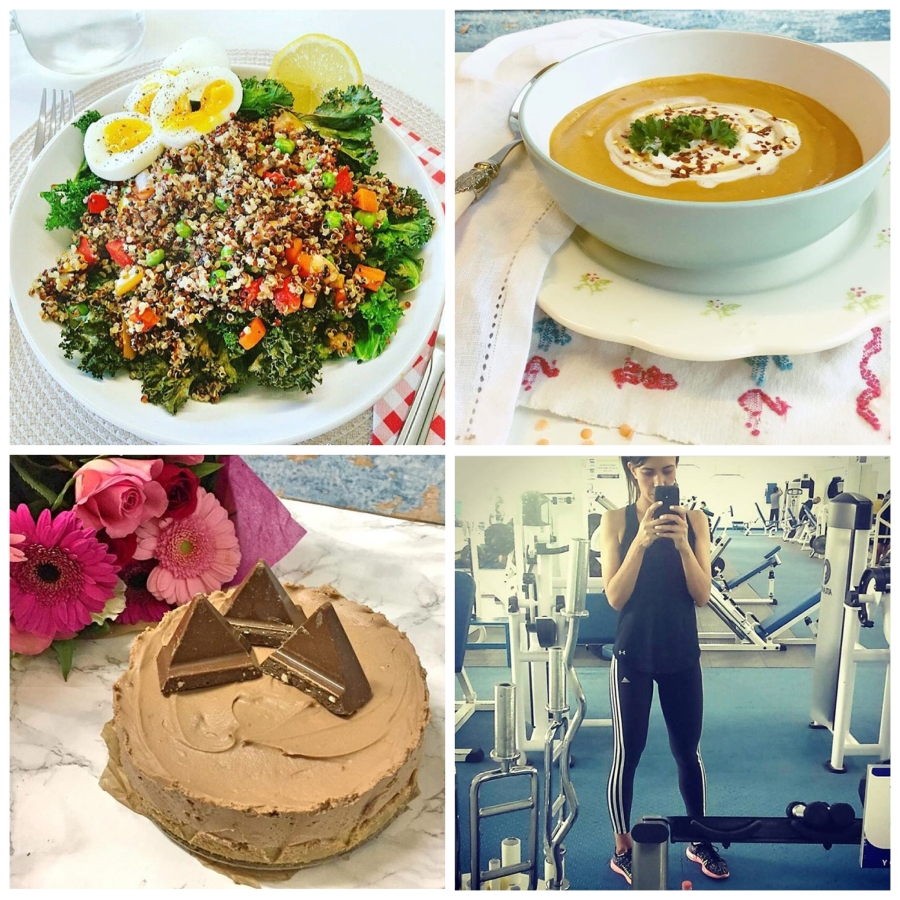 Are you in need of gym and healthy eating motivation? Well Mom Fitness Diary is your woman!
Clean eater, gym goer, mom of two. Ursula has undergone a massive transformation in since having her two little boys, she shows us how to do it too through her daily snaps.
Everything Ursula shares, she gives the recipe for, which is so helpful. She is a qualified health and nutrition coach, so all the advice is coming from a good knowledgeable source.
Now, it is not all 'greater than thou' chat, you'll see her sneaking in a domino's or glass of wine on occasion too (my kinda girl!).
Ursula is originally from Mexico so its really interesting hearing about her upbringing and learning about another culture.
She's now settled in Tullamore with her family, so everything she speaks about is generally local and easy to get.
There you have it
So that's it, our top ladies to follow on social media and why. We hope you find some ladies on the list that you can relate to and enjoy them as much as we do.
Our Instagram is Twobrokedivas (come find us!), our snapchat is the same (but we dip in and out of snapchat, we probably only go on once a week to review a few bits – HONEST, straight to the point reviews may I add! but snapping is most definitely not a daily occurrence for us).
If you have anybody you love that isn't mentioned about, let us know in the comments, I wouldn't mind a new face or two!
Until next time,
Aoife and Louise