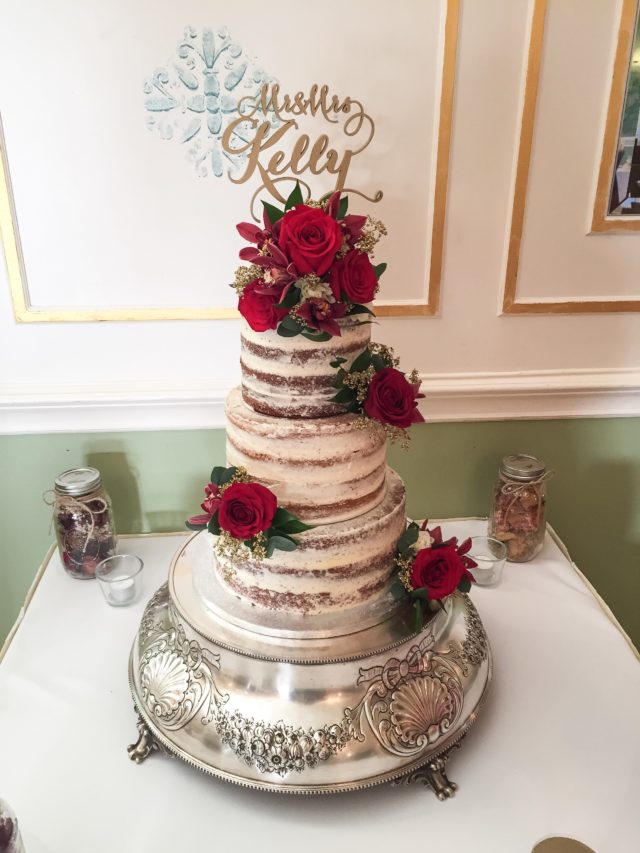 Your wedding cake is a focal point at your reception, on view the moment your guests enter the reception room. Family and friends look forward to the point after the meal where you cut the cake together, symbolising your union.  
The wedding photographer's favourite image (although truthfully this photo is usually taken before the guests are in the room!) it is non-the-less the classic wedding moment, the traditional cutting of the cake photo that friends and family love to capture. So what should you consider when you are choosing your wedding cake?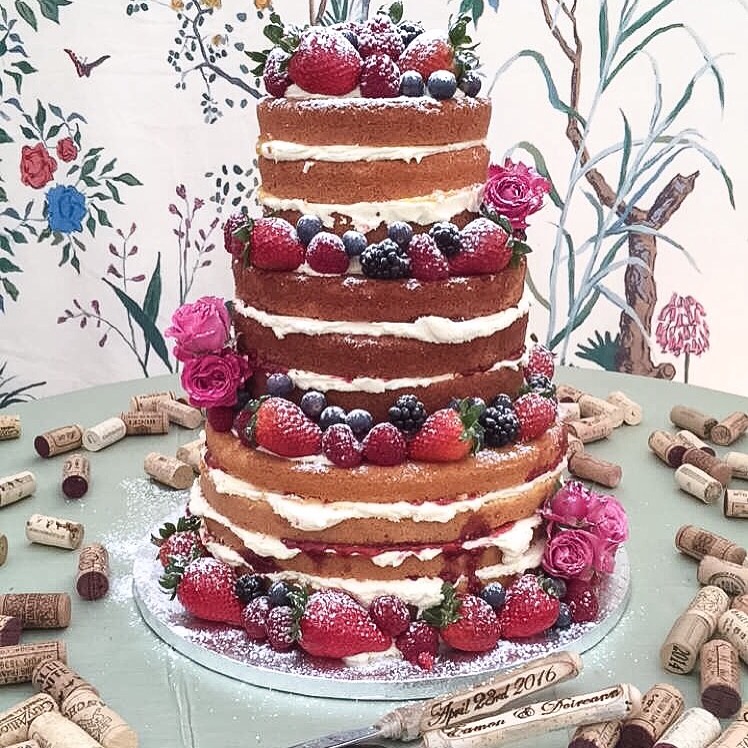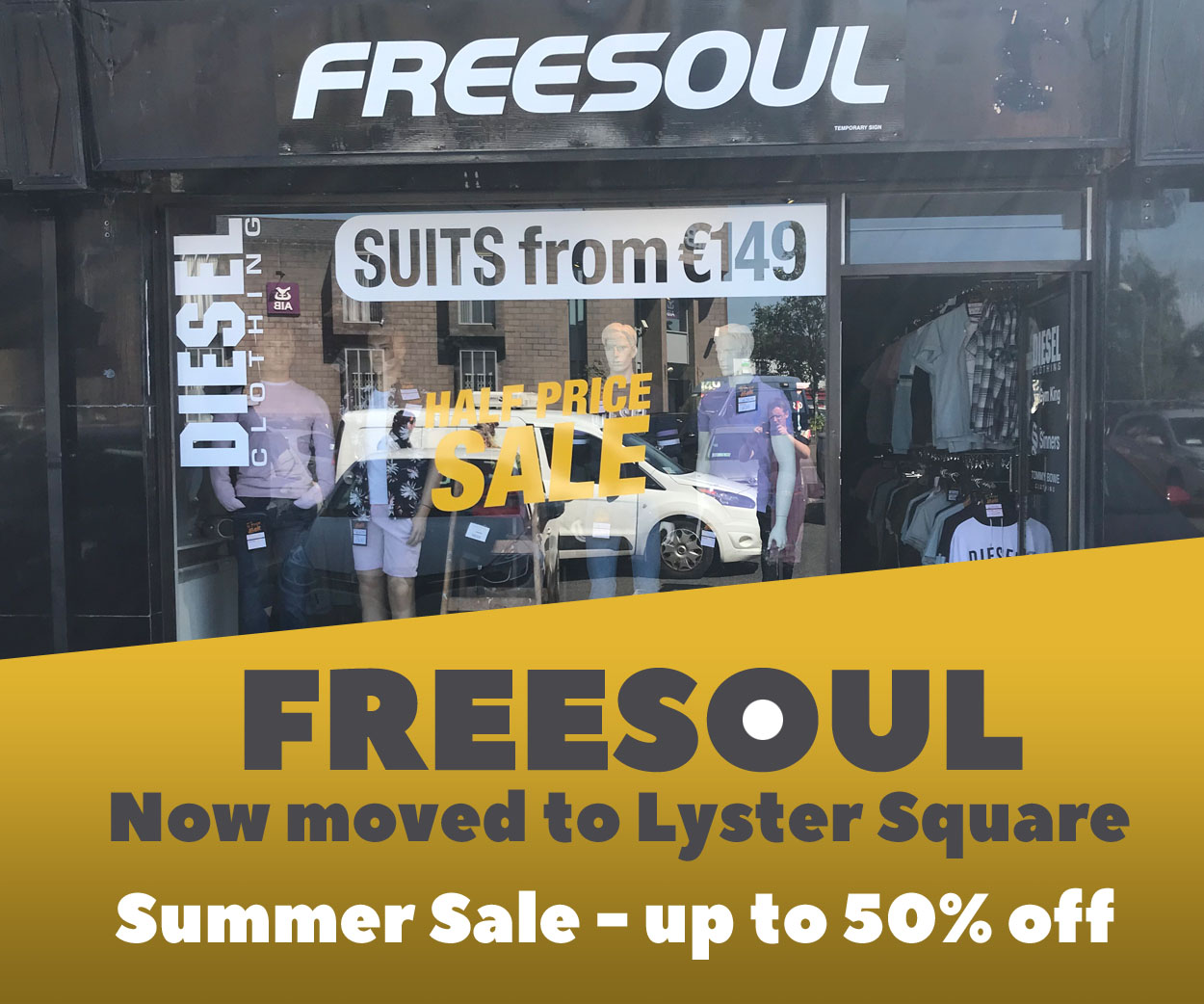 Meet your cake designer
Firstly there are many options when it comes to wedding cakes. You can have one cake, several cakes, dessert table, cupcake towers, a cake made of cheese wheels – anything goes!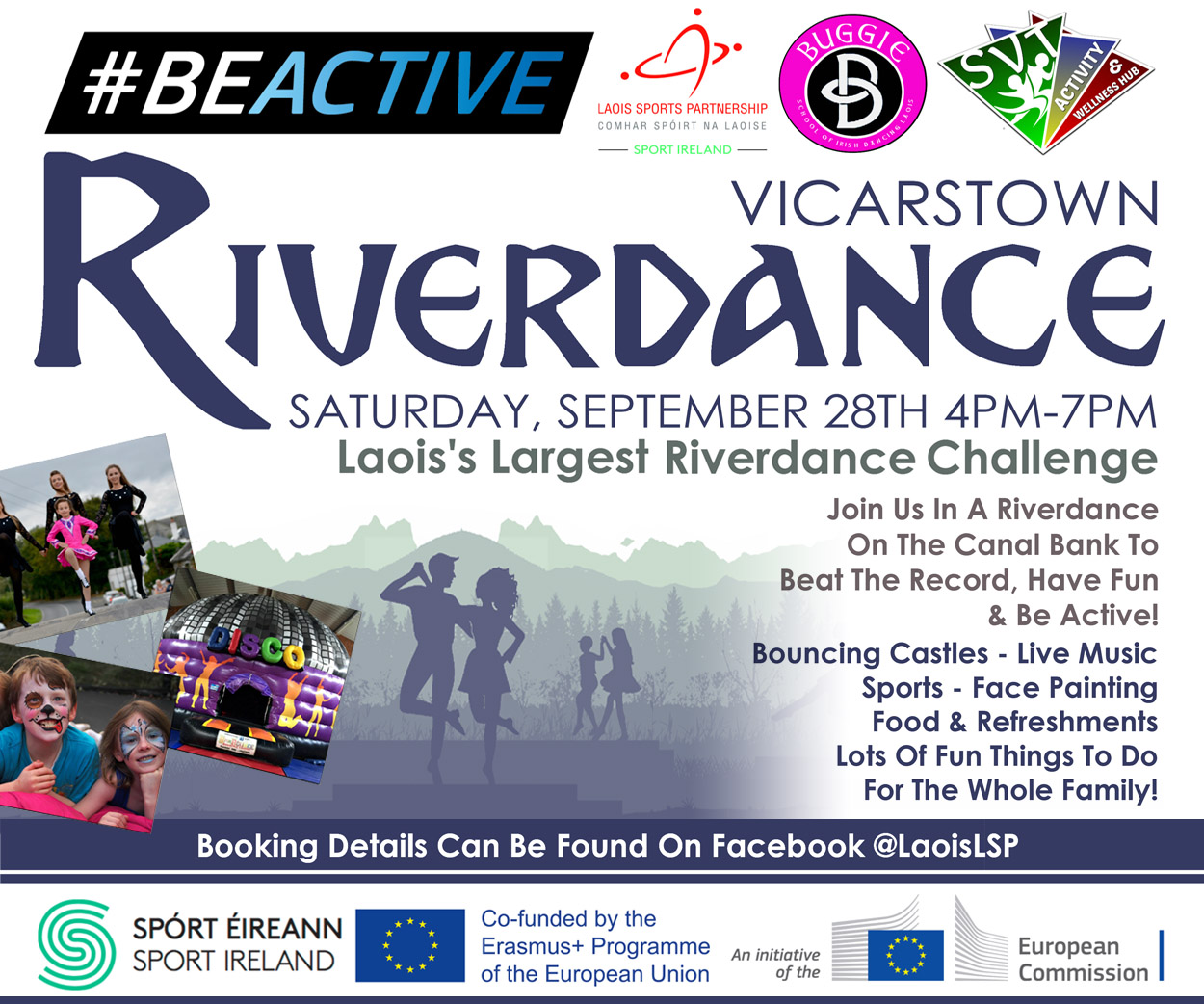 But  a newly engaged couple don't have to worry about that just yet. The most important thing is that once the date of the wedding and the venue have been confirmed, that is the time to approach your preferred cake maker to see if there is availabililty on that date.
As you will quickly realise photographers, bands, hairdressers, etc. can be booked months, if not years, in advance, especially in the summer months or bank holiday weekends so get in there and secure your date!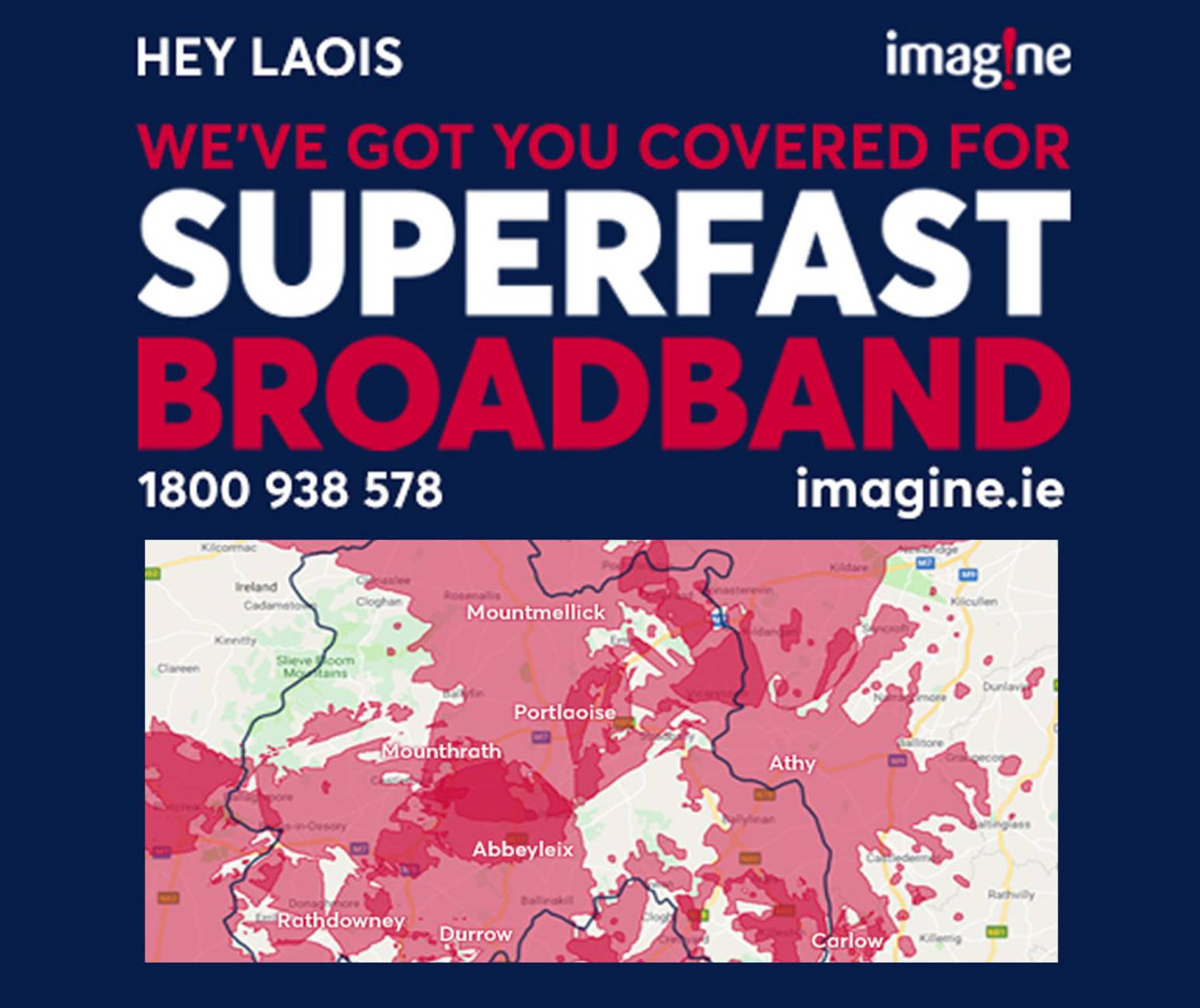 Make an appointment for a consultation. Feel free to bring along pictures of cakes you like, fabric samples, colours and inspirations for your wedding.
Ideas and flavours can be discussed but the final decision on the style and decoration doesn't actually have to be fully decided until several months prior to the wedding, so there is no pressure to know exactly what cake you want a year before you are married!
Size matters
Obviously the number of guests you have will have a bearing on the size of the cake required but also consider the size of the room that your reception is in.
A small cake will look completely lost in a large ballroom but a small soft-iced cake can look completely charming in a country house setting.  For very large weddings extra cutting cakes can be supplied for the kitchen, saving on the cost of extra decorated tiers on the cake.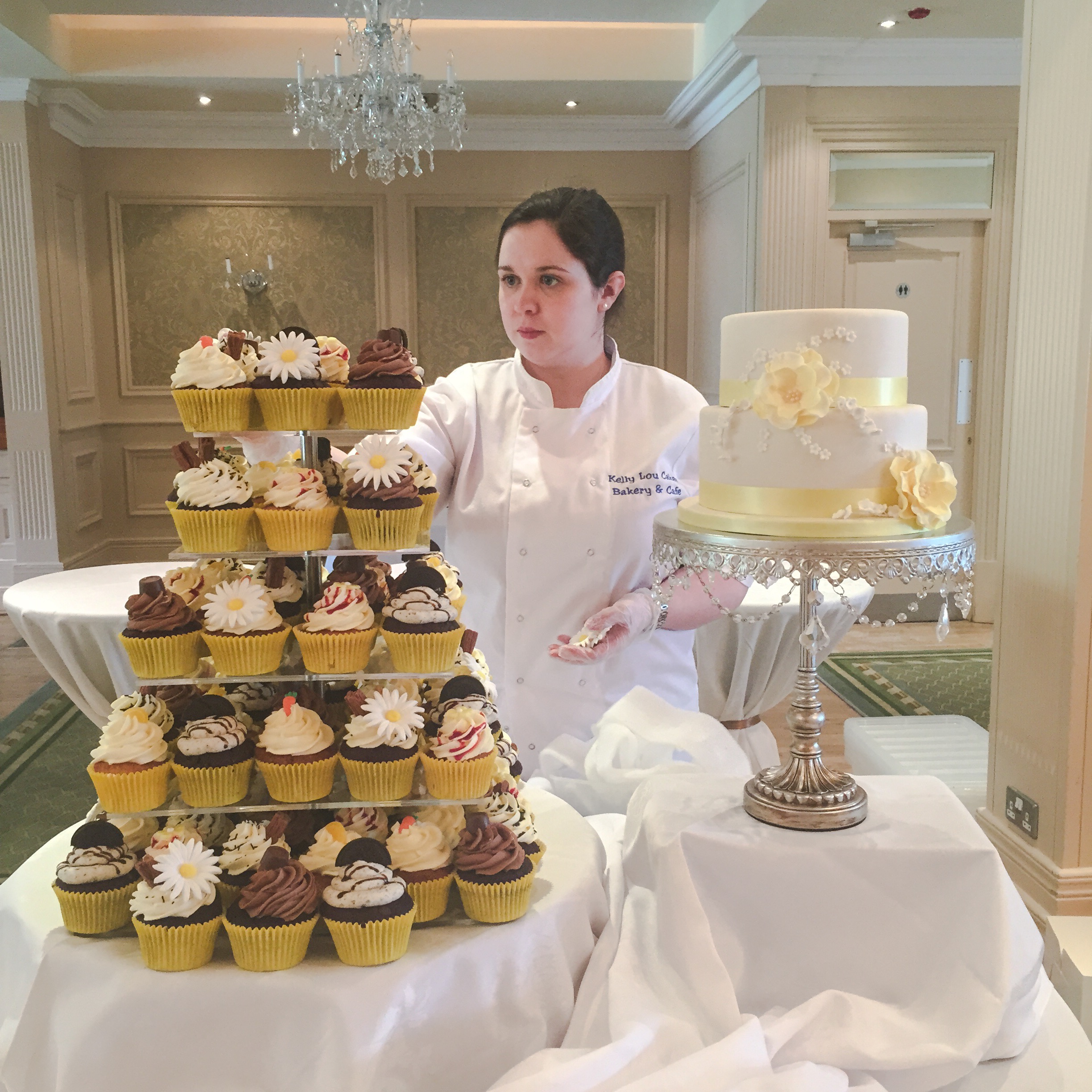 Find your style
Look at the style of your venue. Is it a contemporary hotel, a country house, a converted barn? Choose a style of cake that suits the setting as well as your wedding theme.  
Some venues suit sharp tall fondant covered cakes and others will suit rustic 'naked' cakes (cakes with no outer icing). Are there any distinguishing features in the room that can be incorporated into the cake design?
Let's talk money
Budget-wise, a fondant iced cake will be more expensive than a soft buttercream iced cake. Biscuit cake or fruit cake will be more expensive than madeira sponge cakes. However, biscuit or fruit cake will 'go further' than sponge cakes as they are richer and can be cut into smaller portions. Fruit cake is not as popular as it was some years ago and most of our couples opt for a bottom tier of chocolate biscuit and then the other tiers of various flavoured sponge cakes.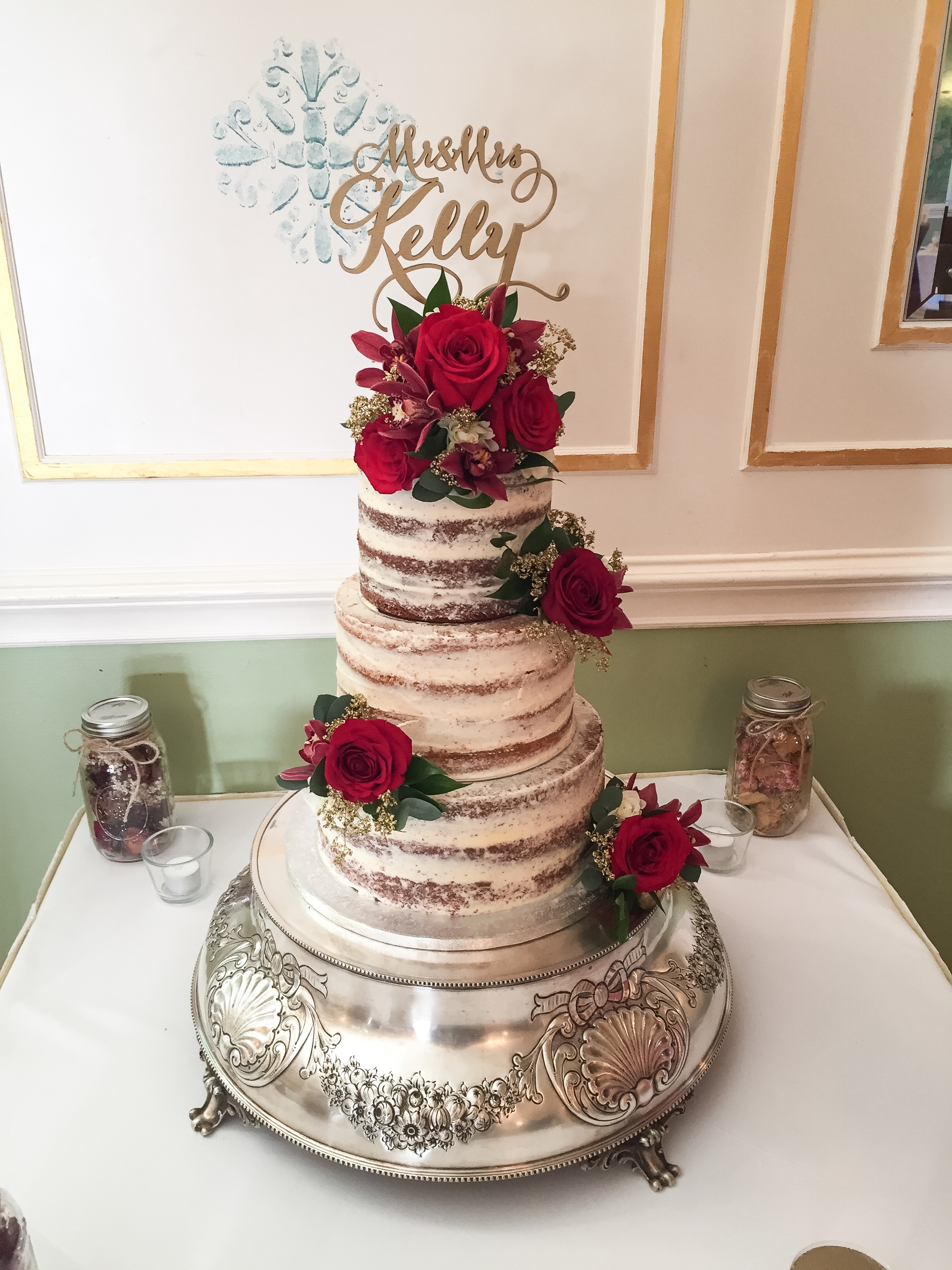 Sugar flowers, intricate icing designs and novelty shapes will add to the price as the time and skill it takes to make these has to be factored into the cost. Fresh flowers can be used and are often a cheaper option than sugar flowers. We work with your florist so that the flowers match your bouquet or room flowers.
The distance the cake maker has to travel to the venue (and back!) and the time required to set up the cake table will also be included in the cake cost, however I would never recommend that you collect and set the cake up yourself.
You definitely don't want that added stress on your wedding day. A cake can be too easily damaged in transit and we have experience in handling delicate cakes and always carry supplies and spares in case of repair emergencies!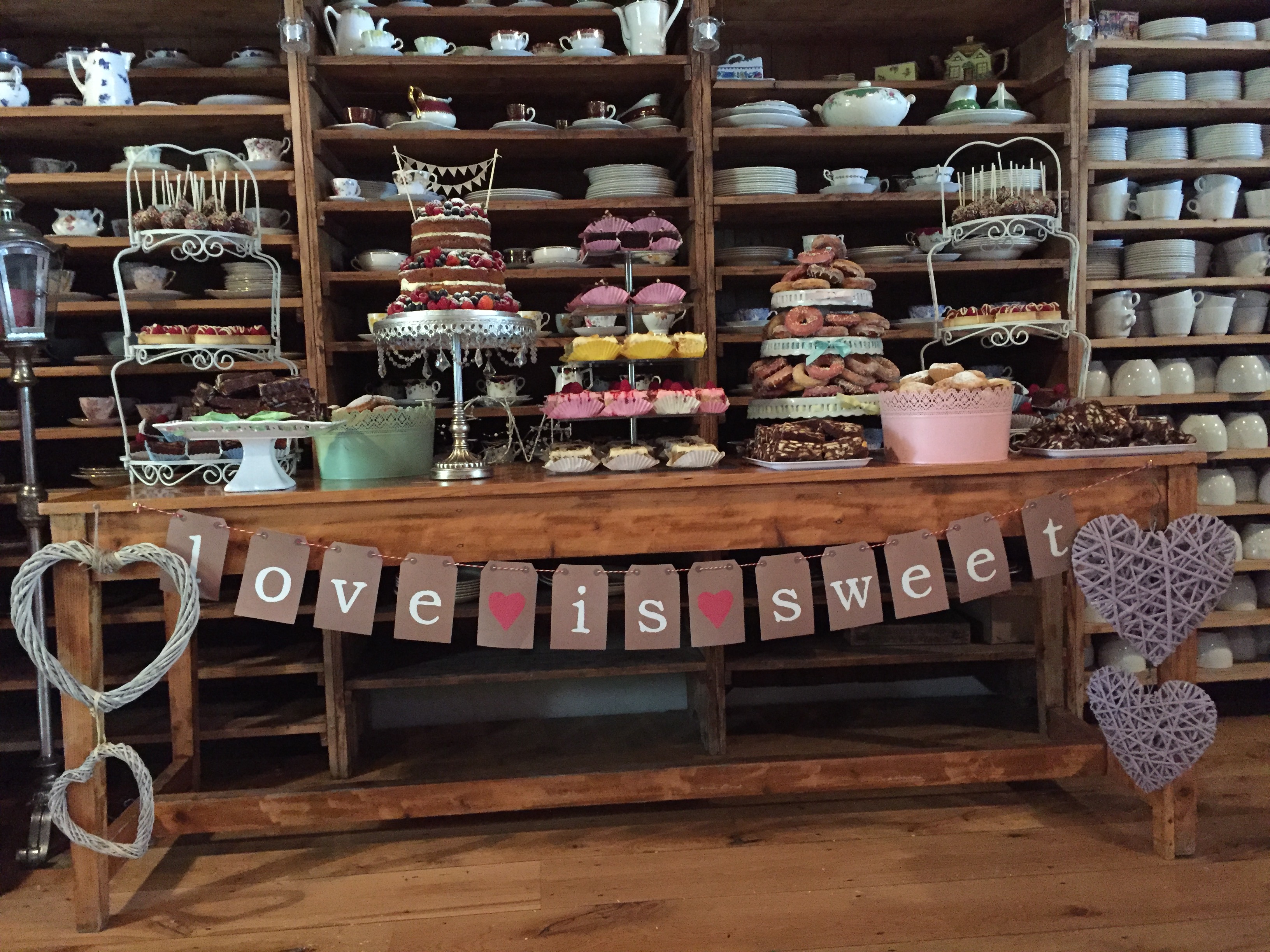 Cutting the cake
It's often overlooked but please discuss with your wedding co-ordinator how you wish the cake to be handled after the cutting ceremony.
Too often cakes are completely cut up and given out late in the evening, only for half the cake to end up uneaten in black bin bags!  You have paid a lot of money for that cake so you should get the most out of it.
You can request that only half of each tier be portioned, or only specific tiers. You may be too busy on the wedding day to even get a taste of cake to it's nice to to keep a piece of each tier to have for the following day or maybe keep a top tier to wrap and freeze for their first anniversary or a christening (please ask your cake maker if and how the cake can be preserved)
.Make sure you leave instructions on what is to be done with any toppers or flowers decorating the cake.
SEE ALSO – Kelly Lou: My top 12 tips for baking better cakes