Here at LaoisToday, we've crunched the numbers and ranked every club from Junior A to Senior in order to give you a comprehensive run down on where every one of the top 39 teams currently stand.
Using a criteria based upon previous league and championship results, we've compiled the below.
We've reached the midpoint in the league schedule for this year so we feel that now is the right time to bring these rankings to the table – having had a chance to monitor all of the sides thus far.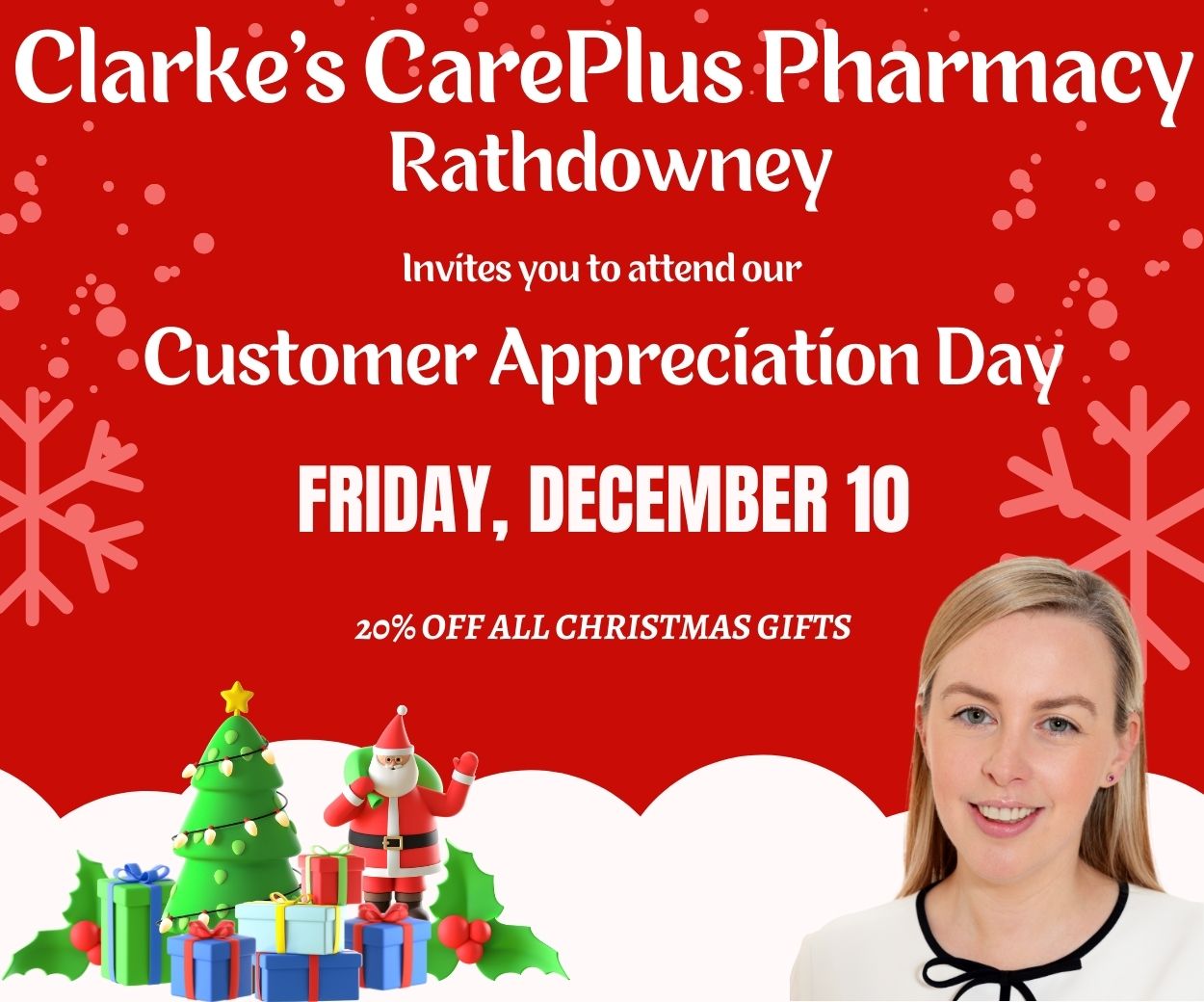 At the senior grade, we've included the 'Gaels' teams but they are hampered by not having any league games together and they can only be fully judged by what they do in the championship.
In the lower grades, the inclusion of second and third-string sides, is never an easy one to call as it depends so much on what teams lose players and at what stage.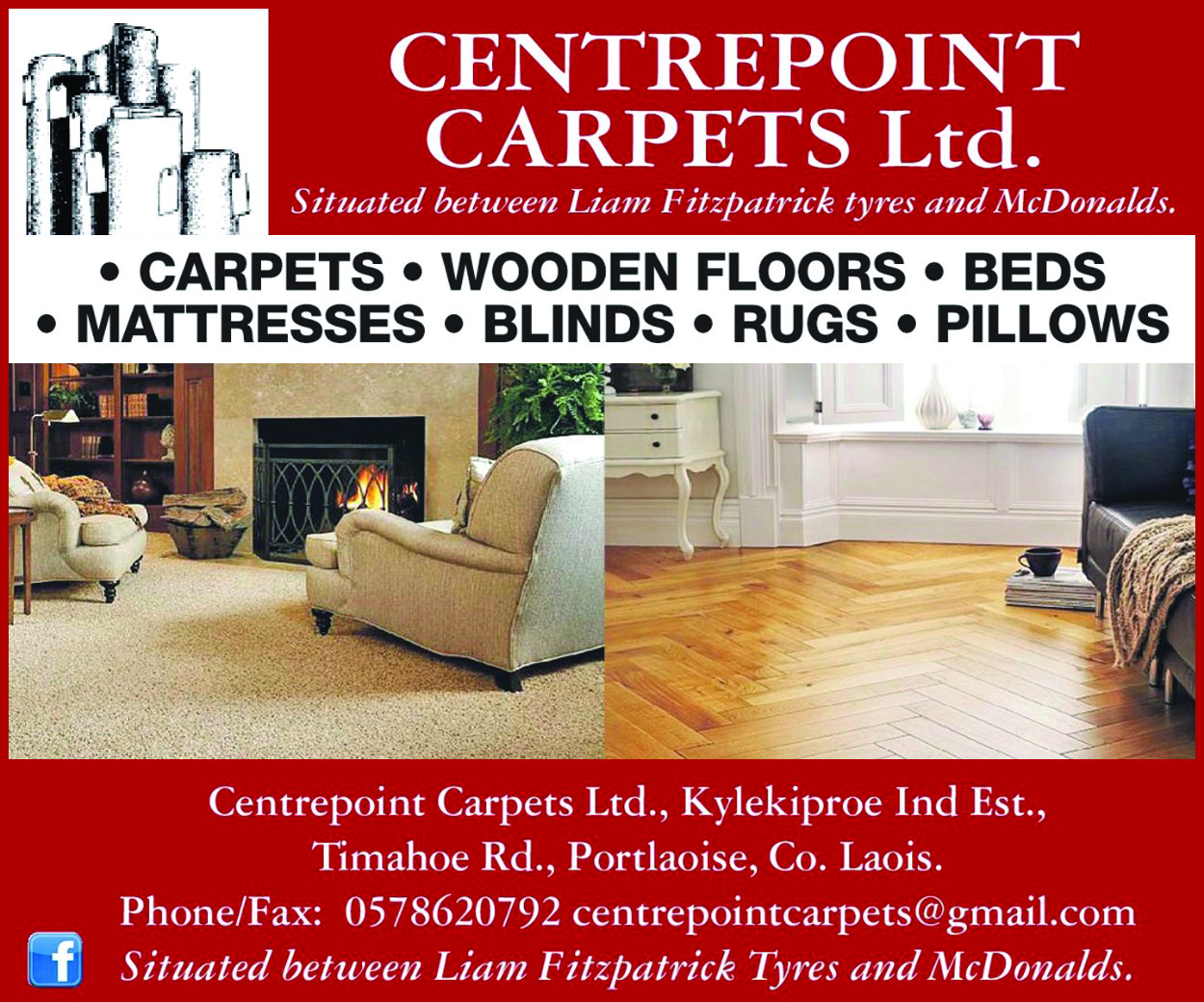 There are certainly a few controversial calls and ones which caused a number of arguments – but our list is how we believe things stand at this early part of the year.
We'll be updating our rankings regularly throughout the season.
39 – Camross
The step up from one grade to another is always difficult, but this is perhaps more magnified the further down the ladder that you go. Camross won the Junior 'B' title last year and are now Junior  'A' but find themselves in a group containing The Heath, Stradbally and favourites Park-Ratheniska – so they could well struggle. However, they will be able to call on the services of Laois minor Robert Tyrell while maybe they can convince the likes of Dwane Palmer and Zane Keenan to pick up the big ball this summer.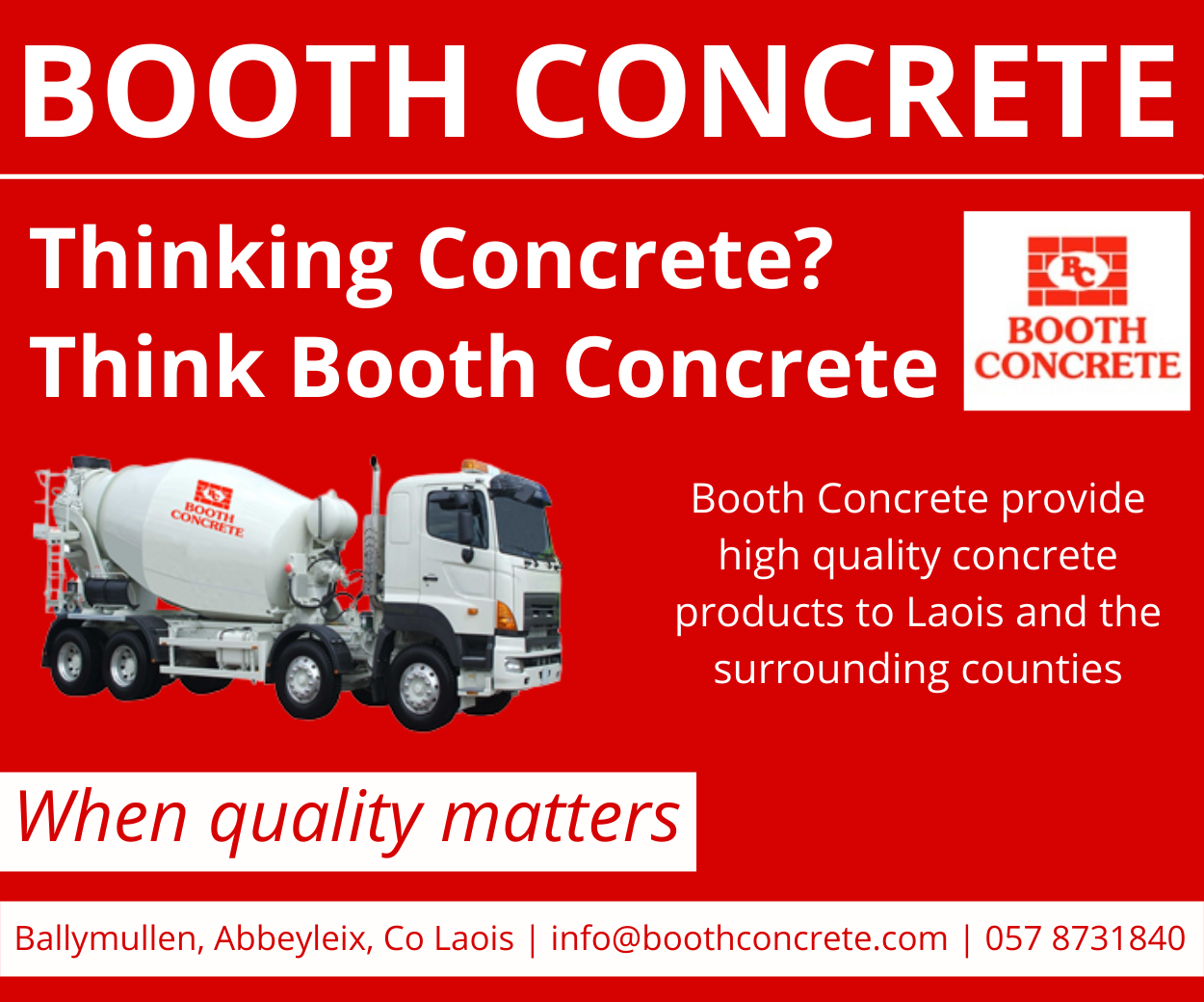 38 – Killeshin (Second Team)
Killeshin's second team play in Division 3 of the ACFL and have struggled to date – shipping big losses against Graiguecullen and Mountmellick, as well as giving a walkover to Spink. They have a lot of young players and may simple use this team to bed them in for their senior side.
37 – Portarlington (Second Team)
A bit like Killeshin, this is a young team who have also struggled in Division 3 of the ACFL. They find themselves in a Group C of the Junior championship with recently relegated Kilcavan and getting out of that in the summer won't be easy.
36 – Ballylinan (Second Team)
There really isn't much between most of the second teams at junior level but Ballylinan are another who are expected to find it difficult to get out of their group in the championship.
35 – Ballyroan-Abbey (Second Team)
Just like the team above them – they could struggle. They actually find themselves in Division 4 of the ACFL but if early results are anything to go by they will be in the shake up for promotion and maybe that boost could give them a spring going into championship.
34 – Stradbally (Second Team)
The second string of the current senior county champions made the last eight of the Junior 'A' competition last year but they find themselves in a very competitive group containing The Heath and Park-Ratheniska this time so they may not advance beyond it.
33 – O'Dempsey's (Second Team)
O'Dempsey's are in a three-team group along with Spink and Portlaoise, the latter having knocked them out early in last year's championship. They've made a good start to the ACFL Division 3 however, with five wins from six games.
32 – Spink
It isn't so long ago that Spink were an intermediate team but they were really disappointing in the Junior championship last year. Whether it was their Gaels association with Crettyard or their success with Ballinakill in the hurling, they just don't seem to be the force they used to be. But if they get their act together, they should make the knockout stages of the championship and the sniff of silverware could focus the minds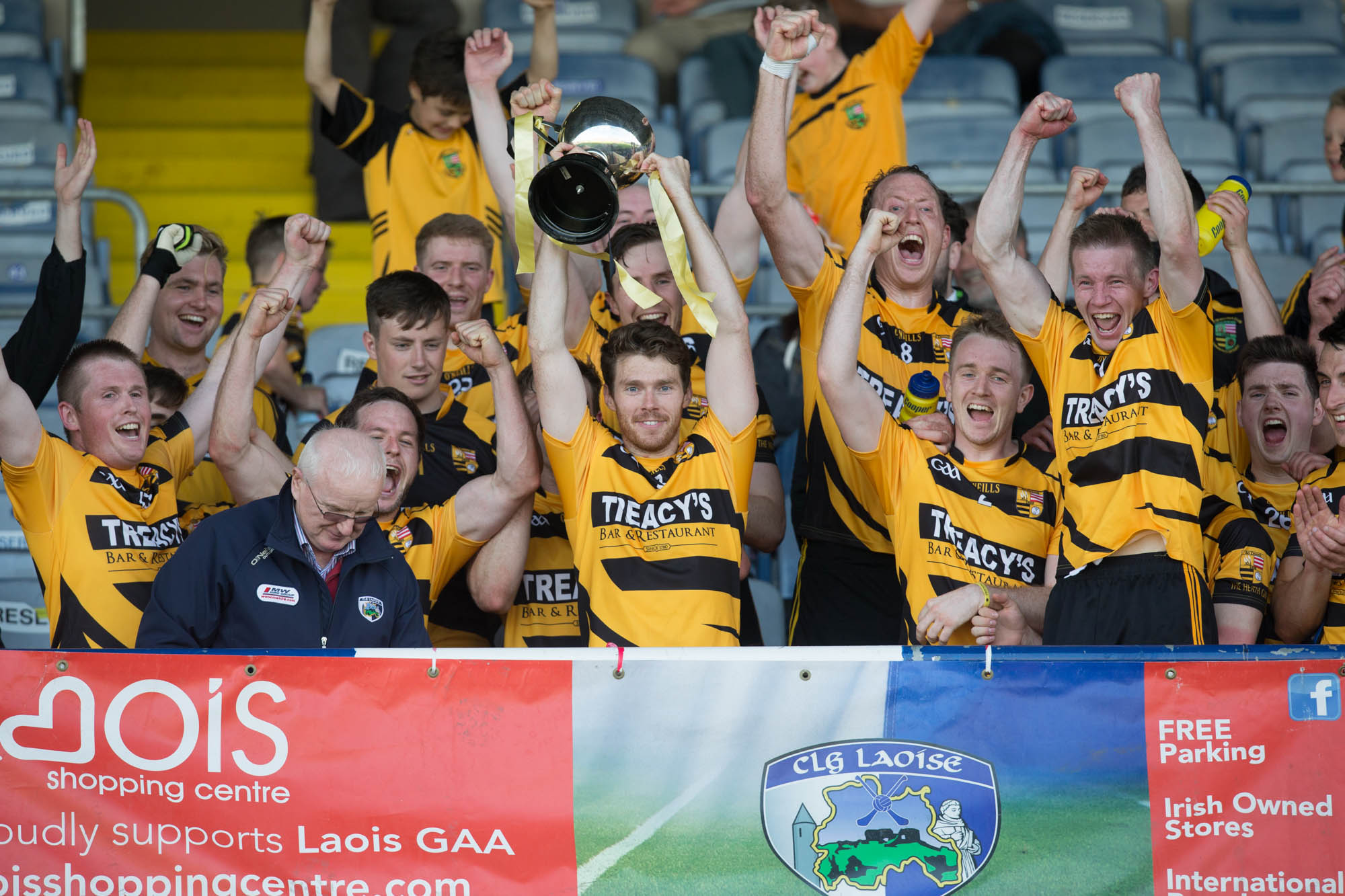 31 – The Heath (Second Team)
It is worrying to see this team pull out of the league this year and it hardly bodes well for them come championship in the summer. The Heath's second team were intermediate a few years ago and are one of the more consistent second teams out there. It will likely come down between themselves and Stradbally for a knockout place in the Junior 'A' championship.
30 – Graigueucllen (Second Team)
Another team who were intermediate until a few years ago. The Barrowsiders second string find themselves in Group C of the Junior championship but after a 100% start to their Division 3 league campaign, with seven straight wins, they will be hoping to go one better than their semi-final place in the Junior championship from last year.
29 – The Harps
The Harps exited the junior championship early last year but, buoyed by the promotion of three Laois minor players this year – Ciarán Comerford, Daniel Comerford and Podge Delaney – they could well be the surprise package of this year at junior level. Hurling will always come first you'd imagine but they have the makings of a competitive Junior football side
28 – Portlaoise (Third Team)
The Town's third string reached the semi-final of the Junior championship last year before bowing out against Park-Ratheniska. They have started their Division 3 campaign in dominant fashion and they will cause problems for any junior team this summer. Of course, this is all dependent on what players they lose to the teams in the club above them.
27 – St Joseph's (Second Team)
St Joseph's second string compete in the ACFL Division 2 where they are joined by just two other junior teams and play against a mixture of intermediate and senior sides. They lost out in the championship to Park-Ratheniska last year but they should be primed to get out of their group this season and will push hard to win it outright.
26 – Kilcavan 
Kilcavan have yo-yoed back and forth between Intermediate and Junior level in the last number of years. The last time they were down here, they stunned Courtwood as Mick Tarpey scored a hat-trick to win the final in 2013. They will go in as second favourites after dropping down. An ageing squad but plenty of experience needed to win the title and they'll fancy their chances.
25 – Park-Ratheniska 
Park-Ratheniska are favourites to win the Junior championship having just been edged out by a very good Rosenallis side last year. They haven't made the greatest start to Division 2 and they are in a tough group containing Stradbally and The Heath but they should come through it and be primed for another tilt at glory.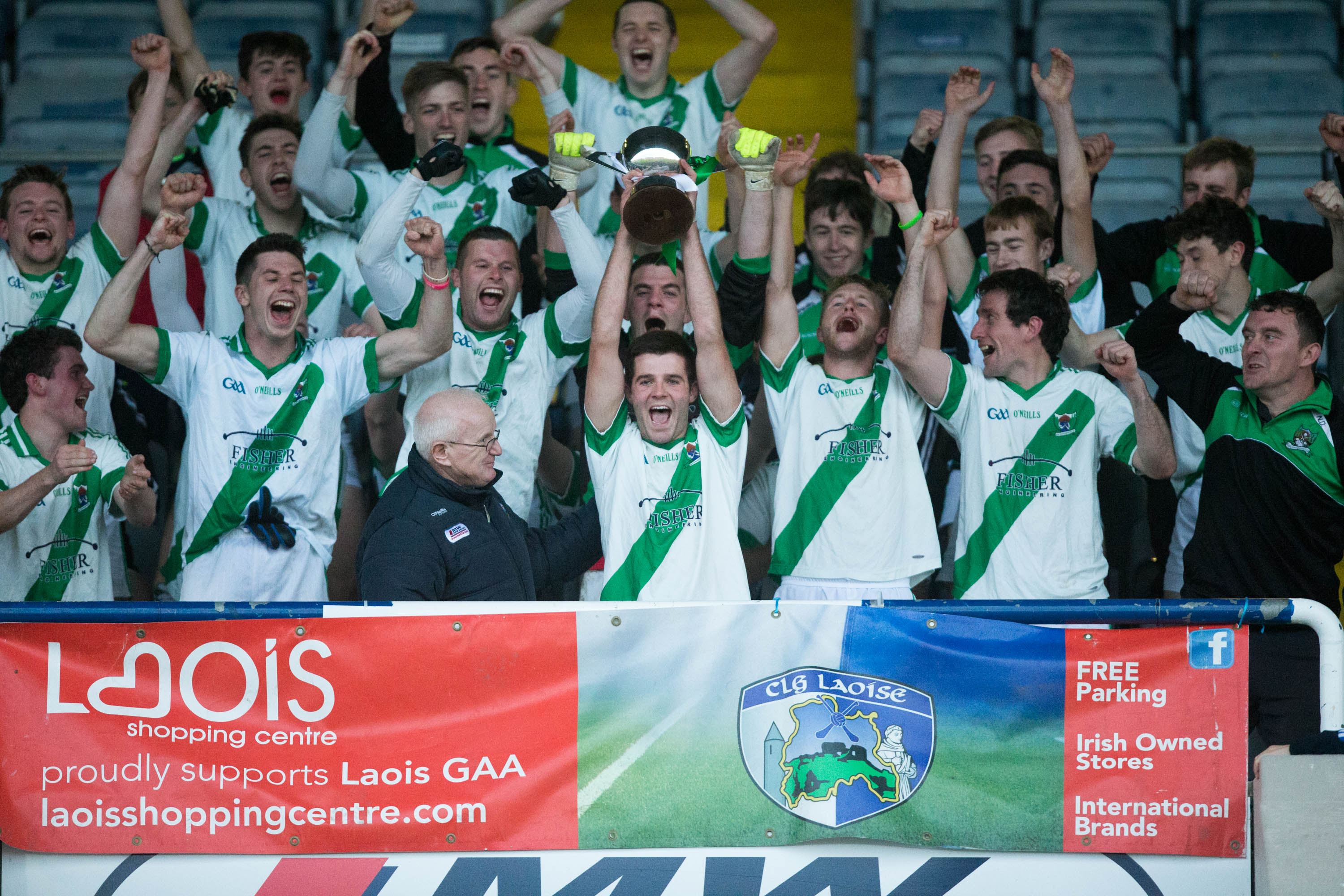 24 – The Rock
This position may seem harsh given that The Rock reached the semi-final of the Intermediate championship last year – but other teams in the grade have improved this year and at this early stage, it appears they have not. They've lost all of the Division 2 games that they have played fellow Intermediate sides and if they lose their first round game against Courtwood, it could well be an uphill battle.
23 – Barrowhouse
John Larkin's men saved their Intermediate status last year by defeating Kilcavan in a relegation final and one fears they may be set for a similar fate this year. In saying that, they have made a promising start to Division 2 – winning four of their six games. An improving side but the transfer saga surrounding Brian Daly and the outcome of it could determine a lot in relation to how their season pans out.
22 – Rosenallis
We spoke earlier about the difficulty for teams moving up from a grade below, but if any team can bridge that gap at the first time of asking – it would be Rosenallis. They caused a shock by beating Park-Ratheniska in the Junior final last year but went on to reach the All-Ireland quarter final after winning the Leinster club final. They take on Timahoe in round 1 and tough and all as that is they will have no fear against them whatsoever. Have plenty of scope to rise further up this list – and have won all five of their Division 2 games to date.
21 – Courtwood
A coming side with representatives on Laois teams at all grades. They have won all six of their Division 2 games under new manager Eddie Kinsella and are boosted by the inclusion of minor players like Alan Kinsella and Rory Doyle as well as the return of Luke Doyle from injury. They face The Rock in round one and a win there could set them up for a good year.
20 – Annanough
Perennial Intermediate side Annanough are always in the mix at this grade but have failed to make the step up despite going close on numerous occasions. They had a bad championship last year but playing against mostly senior teams in Division 1B of the league should stand to them this time around. They face a difficult first round tie against championship favourites Emo and with a back-door system in place, the draw for the second round will shape the remainder of the intermediate campaign.
19 – Portlaoise (Second Team)
Such is the strength in depth of the Town's resources that their second team can easily consider themselves as contenders to win the Intermediate championship this year. They were just pipped by a late O'Dempsey's penalty in the semi-final last year and they will certainly go close again if they keep a consistent team together.
18 – Clonaslee St Manman's Gaels
Clonaslee-St Manman's performed miracles to preserve their senior status last year – defeating Emo in the relegation semi-final. A small club with plenty of dual players they rarely feature strongly in the league and have suffered a bad start to Division 2 this year. They have formed an unlikely partnership with Annanough to make a Gaels team for the championship this year and while they will still start the year as favourites for relegation from senior, they have shown many times in the past that they can do what it takes to stay up.
17 – Timahoe 
It's amazing to think that Timahoe, a team with four players on the Laois senior football squad, are embarking on their fourth year in the second tier of Laois football. In each of those years, they have lost to eventual winners but that is of little consolation to a team who would consider themselves capable of challenging for senior honours. They face Rosenallis in round one this year but it is likely to come down to themselves and Emo in the final shake up.
16 – Emo
If anybody had to predict that Emo, a team who were within a kick of a ball of beating Portlaoise in the 2015 senior football final, would be relegated 12 months later – they would have been told they were mad. Yet, that is exactly what happened. Paul Lawlor has taken over as player manager this year and his reign has started well with Emo reaching the Kelly Cup final and also making a solid start to the league. But he will be judged on his ability to win the Intermediate championship at the first time of asking and they will be favourites to do that.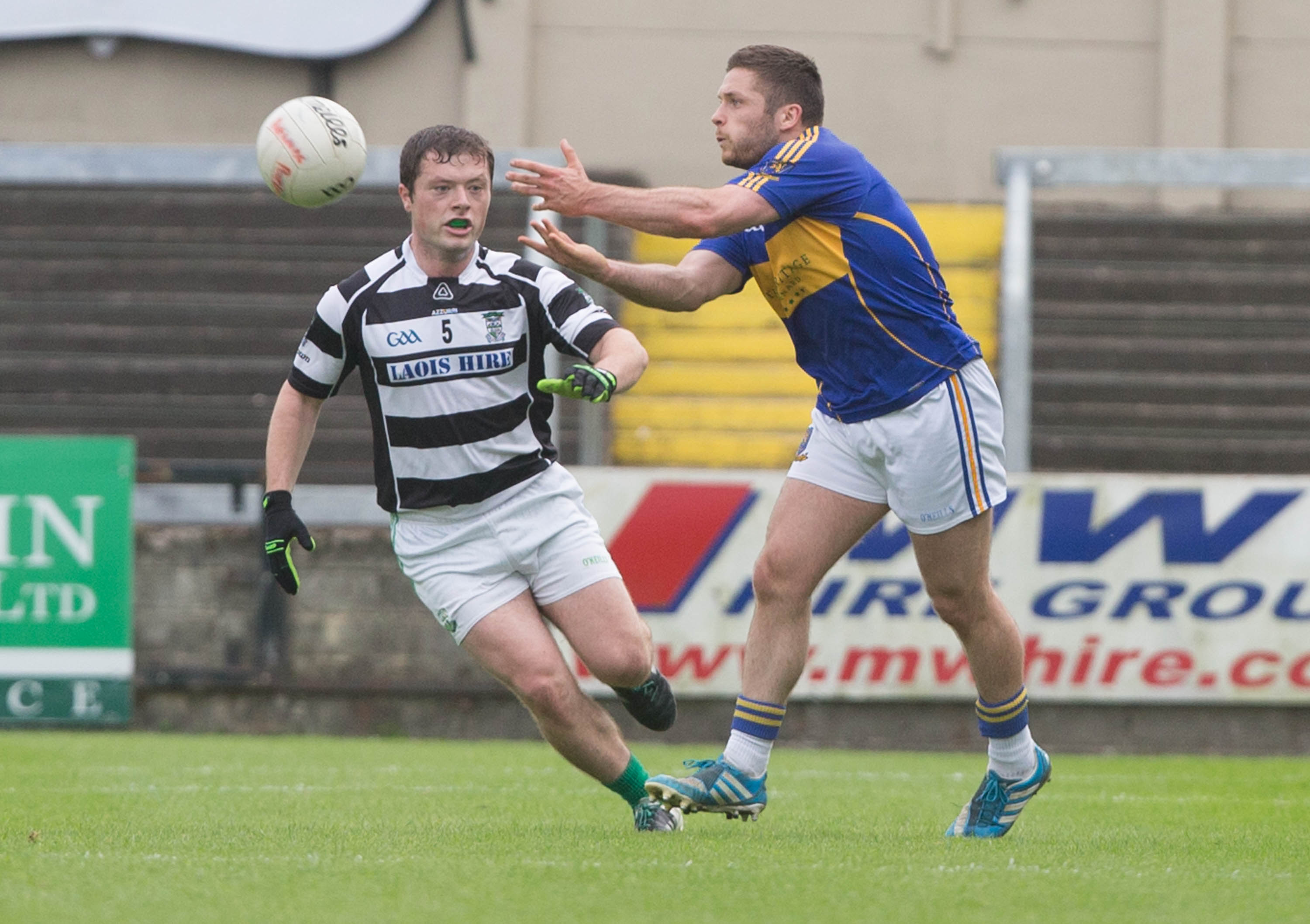 15 – Ballyfin Gaels
Donnacha Phelan's young side are improving every year and could arguably be higher in the rankings. They preserved their senior status by thumping Emo last year and could well have progressed further only for a narrow defeat to eventual semi-finalists Crettyard Gaels. They face a very tough opening game against Intermediate champions O'Dempsey's and a bad outcome from that could see them struggle. Won't come across many senior teams in Division 2 of the league and will then try and merge in a couple of newcomers for their Gaels team for the championship.
14 – Mountmellick Gaels
Like all Gaels teams, it's hard to know what way they are going to go until they play their first match – and that is certainly the case with Mountmellick Gaels. In the senior championship last year, they lost to Ballyroan-Abbey but beat The Heath before bowing out to St Jospeh's. This year they begin by taking on Ballylinan in round one – a game they will go into as underdogs.
13 – Crettyard Gaels
These were the surprise package of the 2016 Senior football championship – reaching the last four for the first time in their history. So in that regard, it could be argued that they should be higher on the list. But like the Gaels teams mentioned before, it is uncertain if they will be able to reproduce the performances from last year with little or no game time together before the championship starts. They face a team on the up in round one – Ballyroan-Abbey – but they'll make life difficult for anyone they play.
12 – Ballylinan
Ballylinan reached the quarter final stage of the championship last year and they could be poised for a similarly progressive season this year. They are blazing a trail at the top of Division 1B of the ACFL and will be favourites to beat Mountmellick Gaels in round 1. After that, it will be interesting to see how far they can go.
11 – Killeshin
Mark O'Regan's team are full of youth and they seem primed to become a big force in Laois club football in the coming years. They are motoring along nicely in Divison 1B of the league but they face a mouthwatering clash with neighbours Graiguecullen in the first round of the Senior championship. This is the standout tie of the round and a win for Killeshin could see them go on to have a big year.
10 – Portarlington
Portarlington are a bit of a funny team. They have enormous potential but have failed to deliver in recent years. They won't be favourites to win their first round clash with Arles-Killeen but they have the ability to beat them if they get everyone on board. Their unpredictability leaves them tenth on the list.
9 – Ballyroan-Abbey
Ballyroan-Abbey are under the stewardship of Pat Ryan this year and this very young team could make a real mark on the championship. They were only narrowly beaten by Arles-Killeen in last year's championship and they begin this season with a very winnable clash against Crettyard Gaels. Have plenty of potential.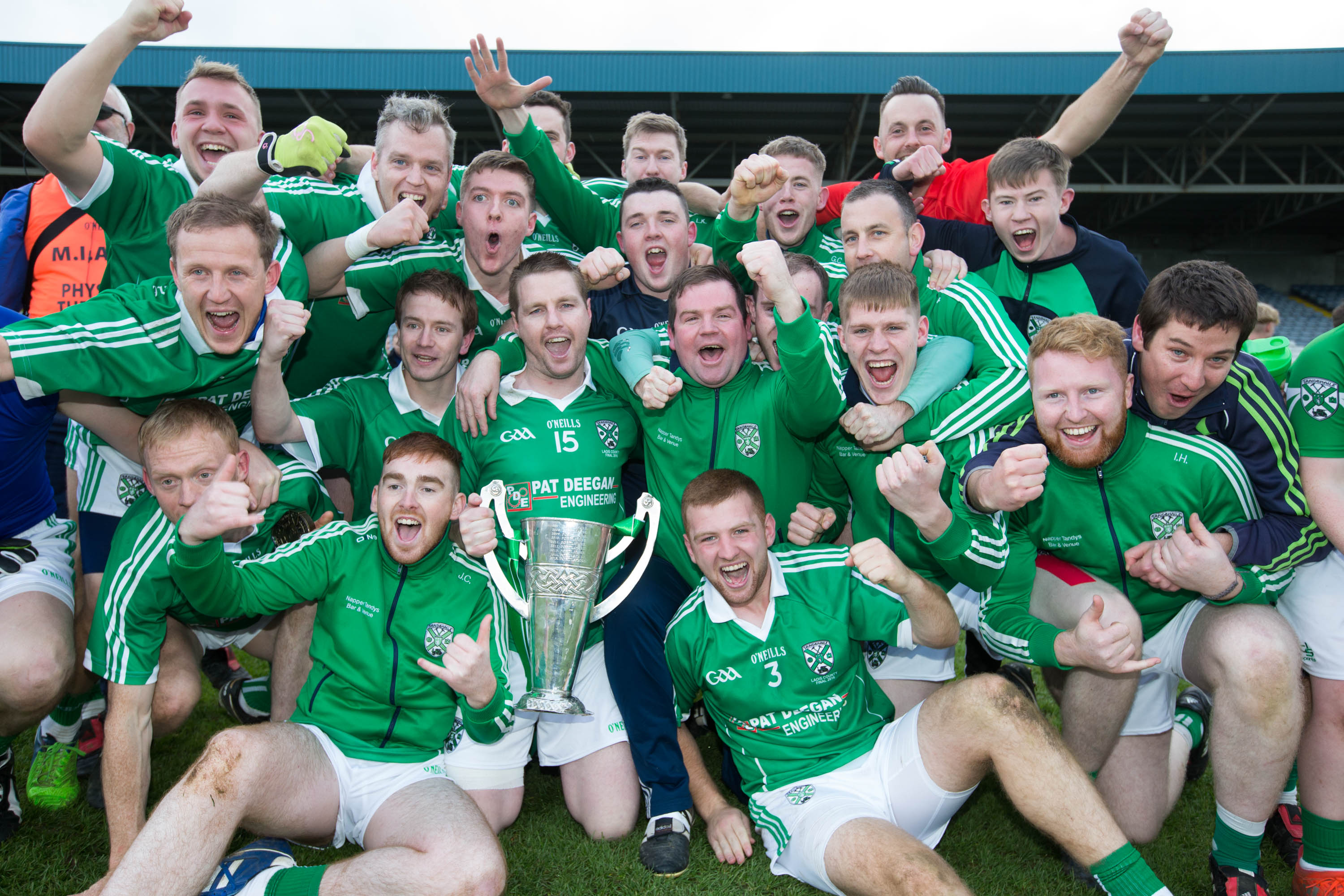 8 – The Heath
2016 was really a tale of two halves for The Heath. They were crowned Division 1 league champions but an abysmal championship run saw them go from potential challengers to being almost relegated. With a number of their more established players rumoured to be heading abroad this summer, and a first round clash with reigning champions Stradbally on the horizon, they may well struggle again.
7 – Arles-Kilcruise
For a number years, Arles-Kilcruise were the only team who could lay a glove on Portlaoise. But unfortunately for them, almost all of their better players are the wrong side of 30 now. They are currently struggling in Division 1B of the ACFL and they face the daunting task of playing a wounded Portlaoise in round one of the Senior championship. Nobody likes playing them but they have declined somewhat in the last couple of seasons and they need to arrest that slide.
6 – O'Dempsey's
It does seem an outlandish jump that a team who have just been promoted from the Intermediate ranks would sit sixth on the overall list but many would argue that O'Dempsey's should never have been relegated in the first place. Their league form this year would back that up as they are currently competing at the right end of Division 1A. They have Ballyfin Gaels in round one and a win there could see them in the shake up at the latter stages.
5 – Arles-Killeen
A bit like their neighbours Arles-Kilcruise, Arles-Killeen have an ageing squad. But in Donie and Paul Kingston, they have two of the top forwards in the county. In Donie's case, you could even say in the country. So they will rely heavily on them to pull them along and they may well be able to do enough to return Arles-Killeen to the semi-final stage again.
4 – Graiguecullen 
Pádraig Clancy has taken the reigns in Graigue this year and the Timahoe man has began very well – although they have tapered off a bit in recent weeks. Having disappointed in last year's Senior championship – where they ended up in a relegation semi-final – Graiguecullen will be determined to put that behind them and they will be favourites to be beat neighbours Killeshin in round one in what should be a fiery affair.
3 – St Joseph's
Stradbally ended Portlaoise's quest for ten Laois senior football titles in a row last year but that honour could so easily have fallen to St Joseph's. Twice they had Portlaoise by the throat in the quarter final and on both occasions they let them away with it – eventually losing the replay by four points. They have won six of their seven Division 1A games and they are certainly the up and coming team in Laois who could go very close again this year. They should beat Clonaslee St Manman's-Gaels with ease in round one and after winning two Laois U-21 titles in a row (albeit alongside Barrowhouse) they'll be looking to win a first senior title in 17 years.
2 – Stradbally
And so we come to the top two. In second position sits county champions Stradbally. Some might argue that they should be first but in order to achieve that accolade, they must reproduce what they did last year. Martin Murphy will have his troops ready to go out and give their best shot at retaining their title and they begin the defence against The Heath. Whether they can go on the type of run that they did last year remains to be seen.
1 – Portlaoise
In life, they say that nothing is more dangerous than a wounded animal – and Portlaoise are certainly wounded after what happened to them in 2016. They were two points up and had their tenth senior football title in a row within their reach when Jody Dillon scored that goal which gave them no time to recover. But you can be certain that Malachy McNulty and his men will be determined to take the crown back to the Town and they will begin that quest against Arles-Kilcruise. Winning back the title again would give them massive satisfaction and they start the year as favourites.
READ ALSO – Clonaslee St Manman's issue statement following abandonment of U-16 game