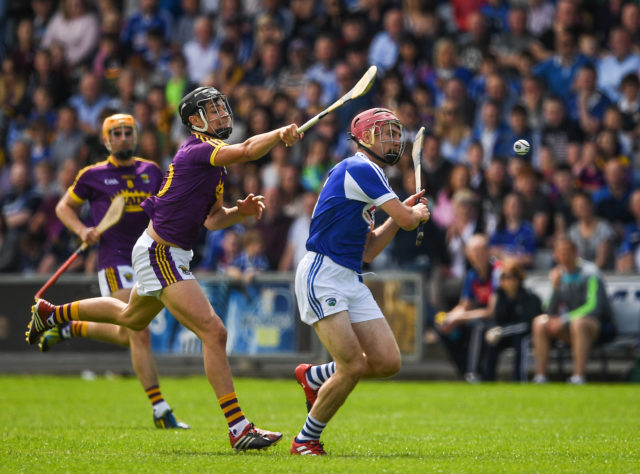 One could only feel for the Laois hurlers at the end of the game as they trooped off the park beaten by 14 points on a day when the reality of challenging the big boys and bridging the obvious gap that exists was cruelly demonstrated once again.
But there is no doubt that persevering with the present players and management is the only way forward. Now, more than ever, hurling in the county must get greater support from the powers that be to either make the step up or die.
Cheddar Plunkett had a plan and a vision for the future that was not backed and he stepped away. Nobody wanted his job. Eamonn Kelly was brave enough to step in and take that challenge and this year won four competitive games in succession, a feat that hadn't been achieved for some time.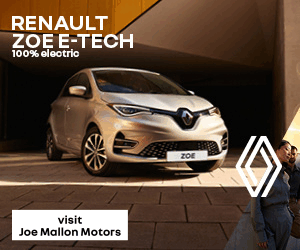 As Eamonn Kelly said after the game, "Wexford are a lot farther down the road than Laois". Of course they are and always will be unless hurling counties in the second tier like Laois get the support from Croke Park that will allow the game to prosper and grow.
The top eight hurling counties will go further down the road and the likes of Laois will struggle to keep up and be lost on the backroads. Not enough is being done and the resources are not being put into coaching at juvenile level, in primary schools or secondary schools where Laois are languishing and failing to be competitive even in B competitions. It must be tackled.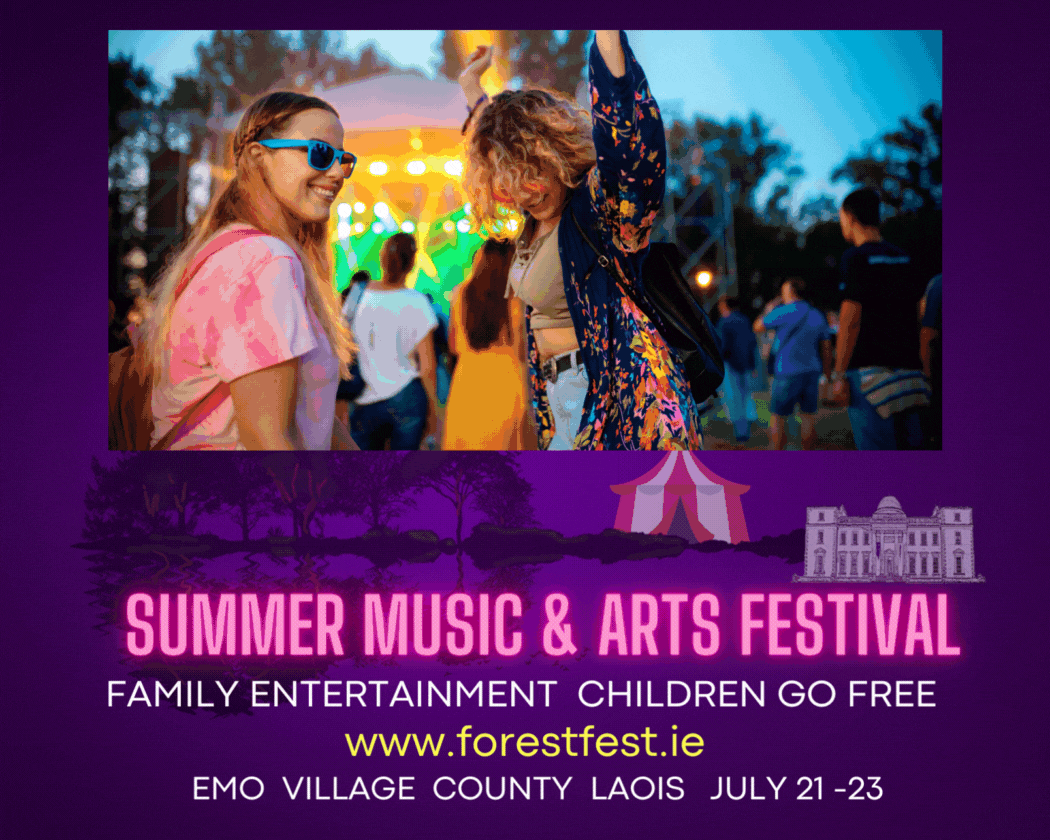 I was involved in a county U-14 development squad just three years ago and of the 40 players who came in for trials well over half of them did not possess the basic skills of the game. Imagine players at 14 years of age not being able to rise and strike the ball and clubs sending them in and thinking they were up to county standard. That is the situation in Laois.
Coming from that standard and situation then I believe that Laois are doing bloody well to be able to compete at all. Many of those U-14 players beat Offaly and Meath in this year's minor championship, were beaten by defending Leinster champions Dublin by just three points and then lost heavily to Kilkenny. Full credit to them for doing so well considering from where they had come from.
The same situation applies to the senior squad. For two years in succession now Laois have been beaten by Carlow in the U-21 championship and yet they are expected to go out and beat Wexford in the senior hurling championship. I think they are great lads to have made the progress they have and full credit to Kelly and co because they have picked up the pieces and managed to win four games on the trot before Sunday.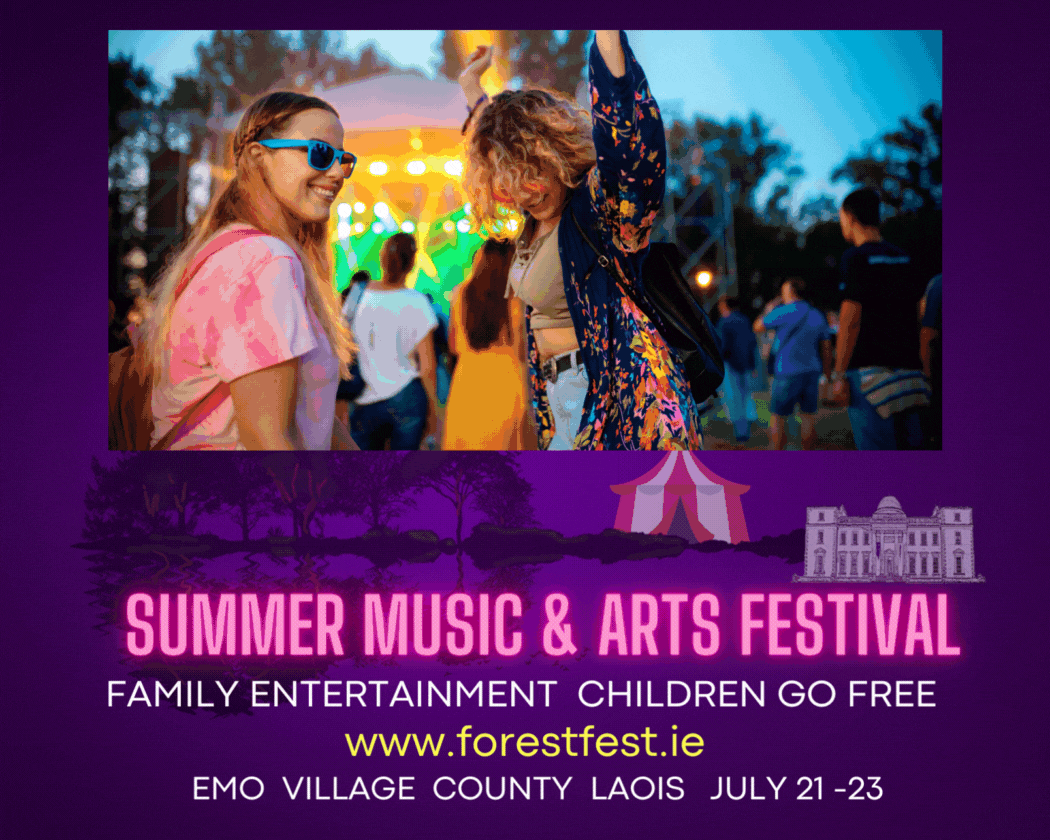 True they have made mistakes along the way as well and held up their hands and admitted it. They certainly made a few on Sunday and the most glaring one was not counteracting the Wexford sweeper Shaun Murphy in the opening half when he literally ran the show, time and again cutting off Laois attacks and putting them under pressure at the other end. It was painful to watch.
Too little too late
When they did decide to counteract the sweeper, it was eight minutes into the second half when the excellent Lee Cleere was sacrificed in defence. But immediately that move backfired as Wexford struck for their second goal as the change was being made. Cleere has made a brilliant debut season and he couldn't understand why he was being taken off.
The starting 15 had already raised a few eyebrows with a huge gamble taken with young Jack Kelly who was flying in training but a big ask against the might of Wexford.
Yet with Cahir Healy and Paddy Whelan out through injury it was a case of having to go with inexperience again. Aidan Corby had been outstanding when introduced against Kerry as was Mark Kavanagh but neither were risked for a starting place. The options were limited.
While Laois were under pressure in many quarters it was in attack that the deficiencies were most obvious with only Sean Downey really facing up to the challenge. He has been a revelation all season and stood up again on Sunday. While Cha Dwyer once again was excellent in defence I still believe that his attacking strength is a huge loss up front.
Sean Downey, Lee Cleere and Leigh Bergin have made the step up to intercounty hurling with ease while Mark Kavanagh, Aaron Dunphy and Jack Kelly are getting there along with Cian Taylor, Aidan Corby and Stephen Bergin.
This Wednesday the U-21s take on Westmeath in the championship and with all the panel having been involved in the senior set up they are expected to overcome this challenge. It is important that they do after the disappointment at this level over the past two years.
It is not easy being a Laois hurler, mentor or supporter and there will be days like last Sunday. But the choice is to put in even more effort or throw the towel in altogether. There is only one option and that is to drive it on and believe that we can get better and close the gap.
It is the greatest game on earth and we have to be part of it.
SEE ALSO – Kelly picks out the positives after Laois's loss to Wexford