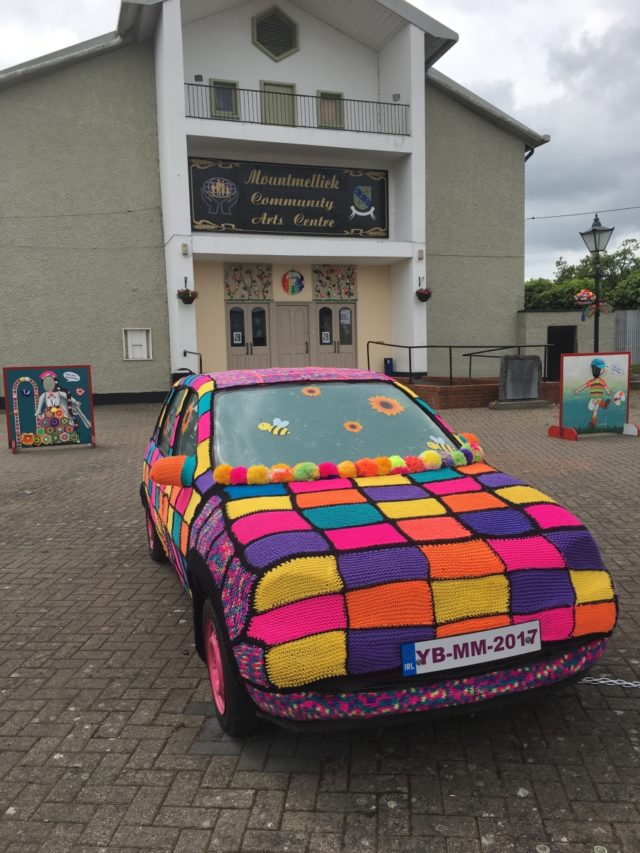 For the last couple of years now, at this time of year, the town of Mountmellick has been taken by storm by the Yarn Bombing craze. And it's very, very impressive.
Yarn Bombing is a type of grafitti or street art that uses colourful knitted or crocheted creations rather than paint or chalk. And in Mountmellick, at the moment, these creations seem to be everywhere and on everything. Cars have been completely wrapped, bikes have been covered, benches have decorations on them and many doors, fences and gardens are adorned with various creations too.
And a lot of the projects have stories behind them like the brilliant ornamental bike outside Nora's Cake Shop in the square, which was owned by the late Andrew Reilly and has been given a new look for this venture.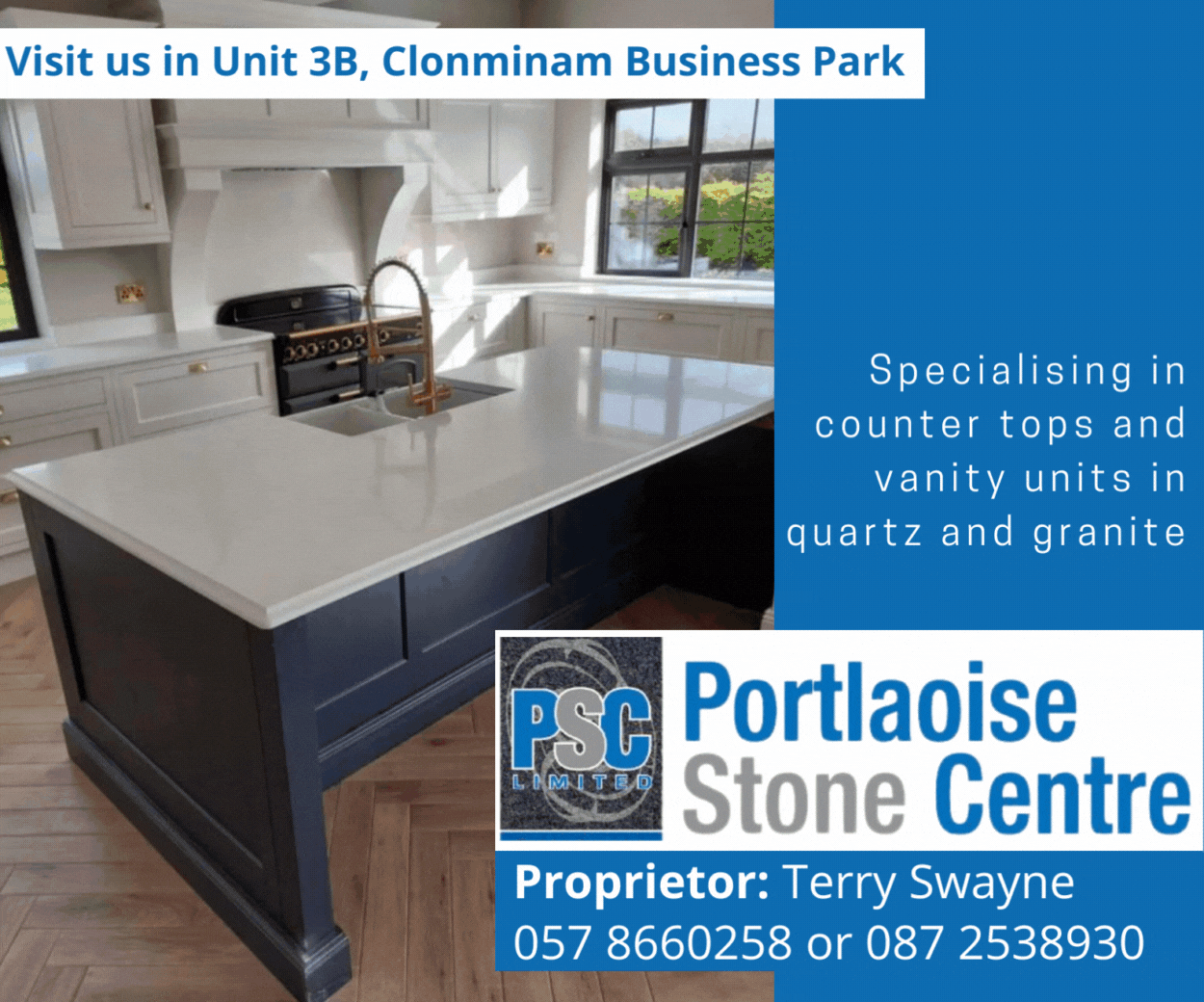 The town of Mountmellick woke up to the phenomenon last Sunday morning, after the organisers got to work at 5am, to have it ready.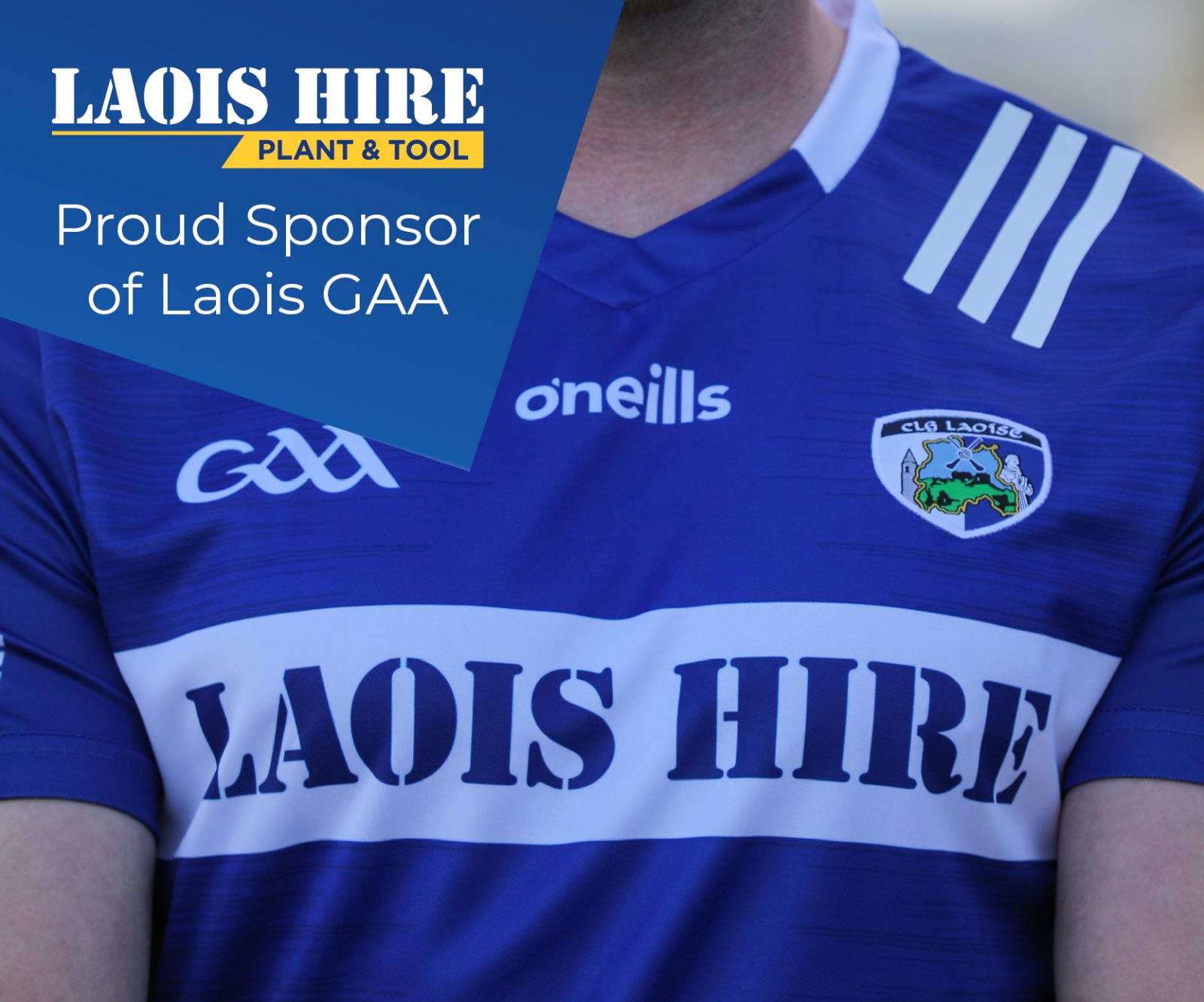 This is a couple of weeks earlier than usual but they have decided to lend a helping hand to the local Tidy Town's committee ahead of judging in early July.
More power to them all!