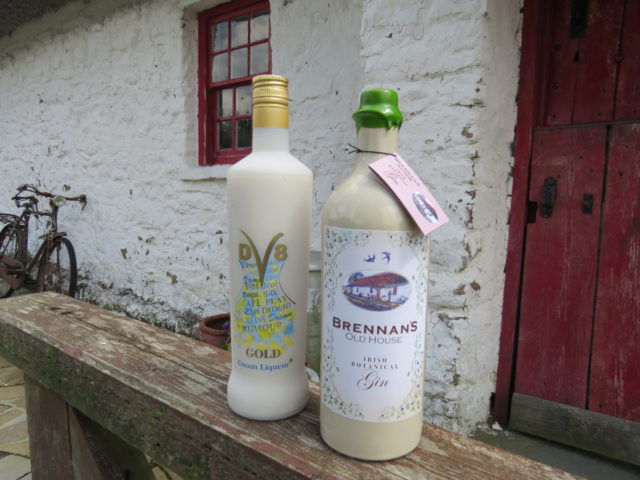 This week for our food and drink series we headed over to Ballinkill and met with Brian Brennan and Carla Taylor, owners and managing partners of Brennan's Old House Gin.
Carla, originally from Johannesburg in South Africa, came to Ireland in 2001 with her family.
Brian who is from Balinakill met Carla in Kilkenny in 2011 when it was there that brought the team together on a business idea.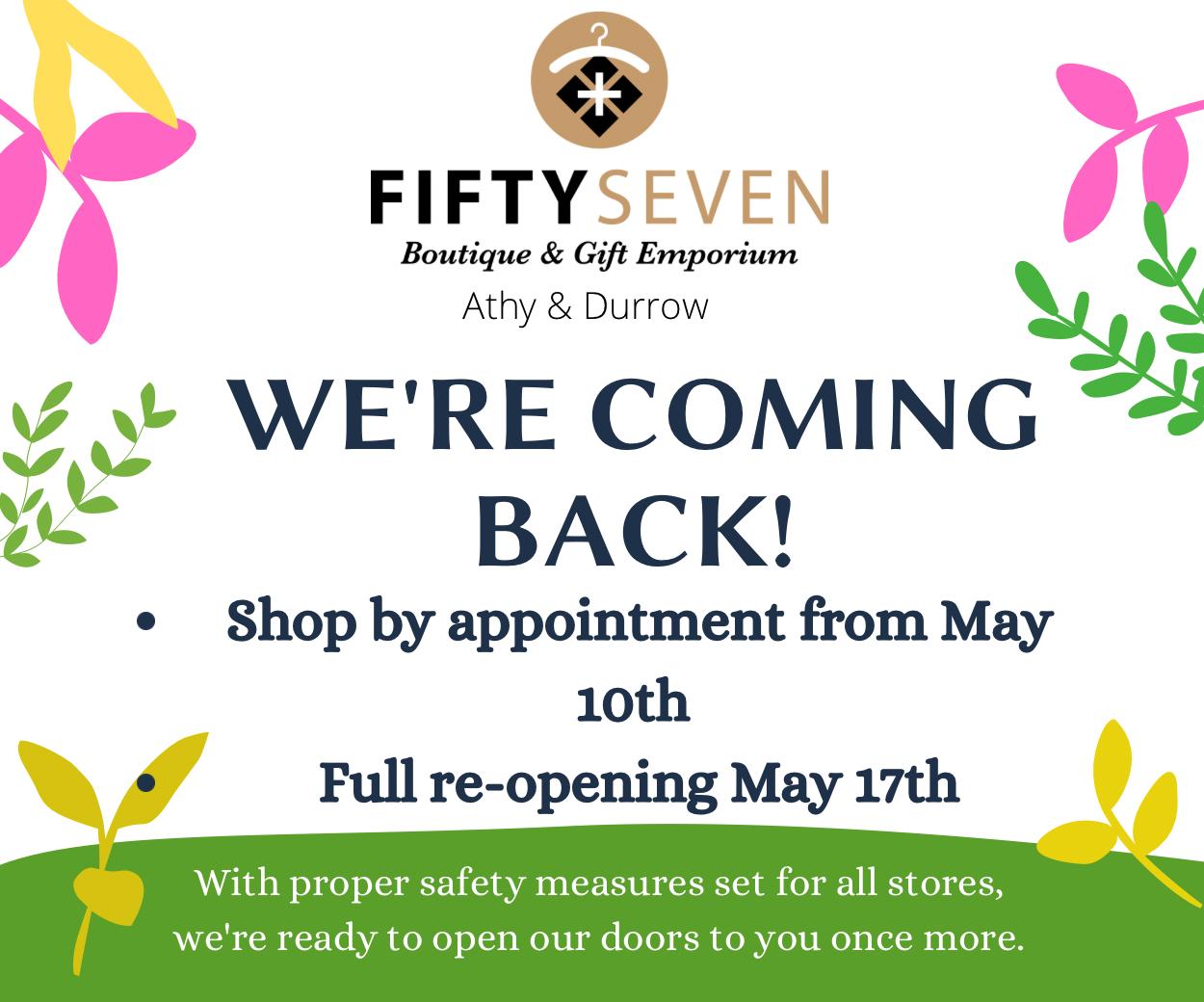 Brian and Carla met as Carla's daughter Melissa was working for Brian in a fish pedicure business in Kilkenny.
Carla previously was a managing director for Kilkenny people, and worked for publishing companies such as Lloyds of London and the Kilkenny People.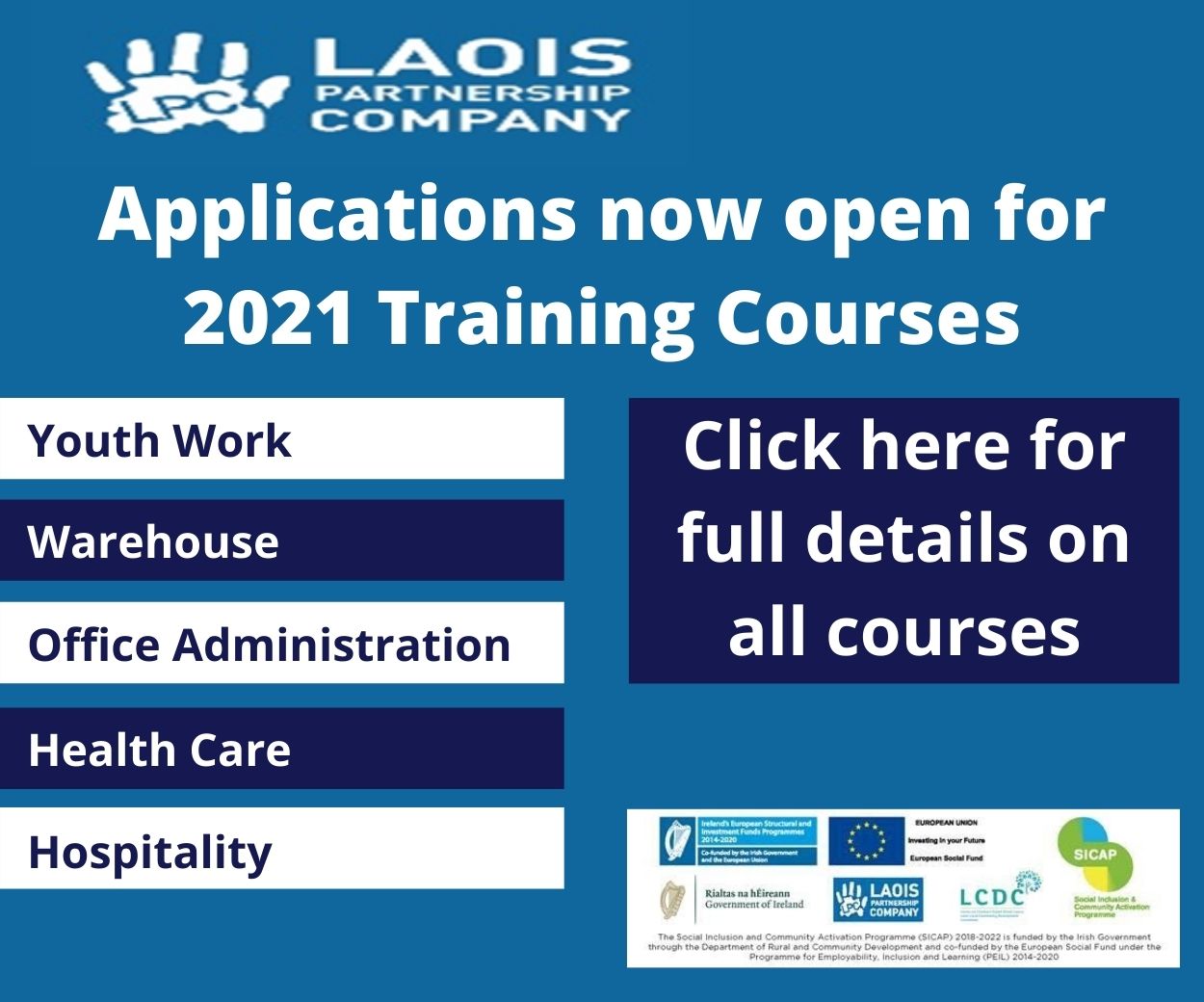 She and her family then took a year out to travel the world, and when she returned she wanted to start her own business.
Carla started her own arts and crafts business in 2011, and then moved to Laois in 2015 when the Brennan's gin and Dv8 began. I was welcomed in to a quaint, thatched cottage on the farm, where there was an open fire and unique little pieces hanging on the walls.
Before Brennan's Gin was launched, they used to host music nights in the cottage.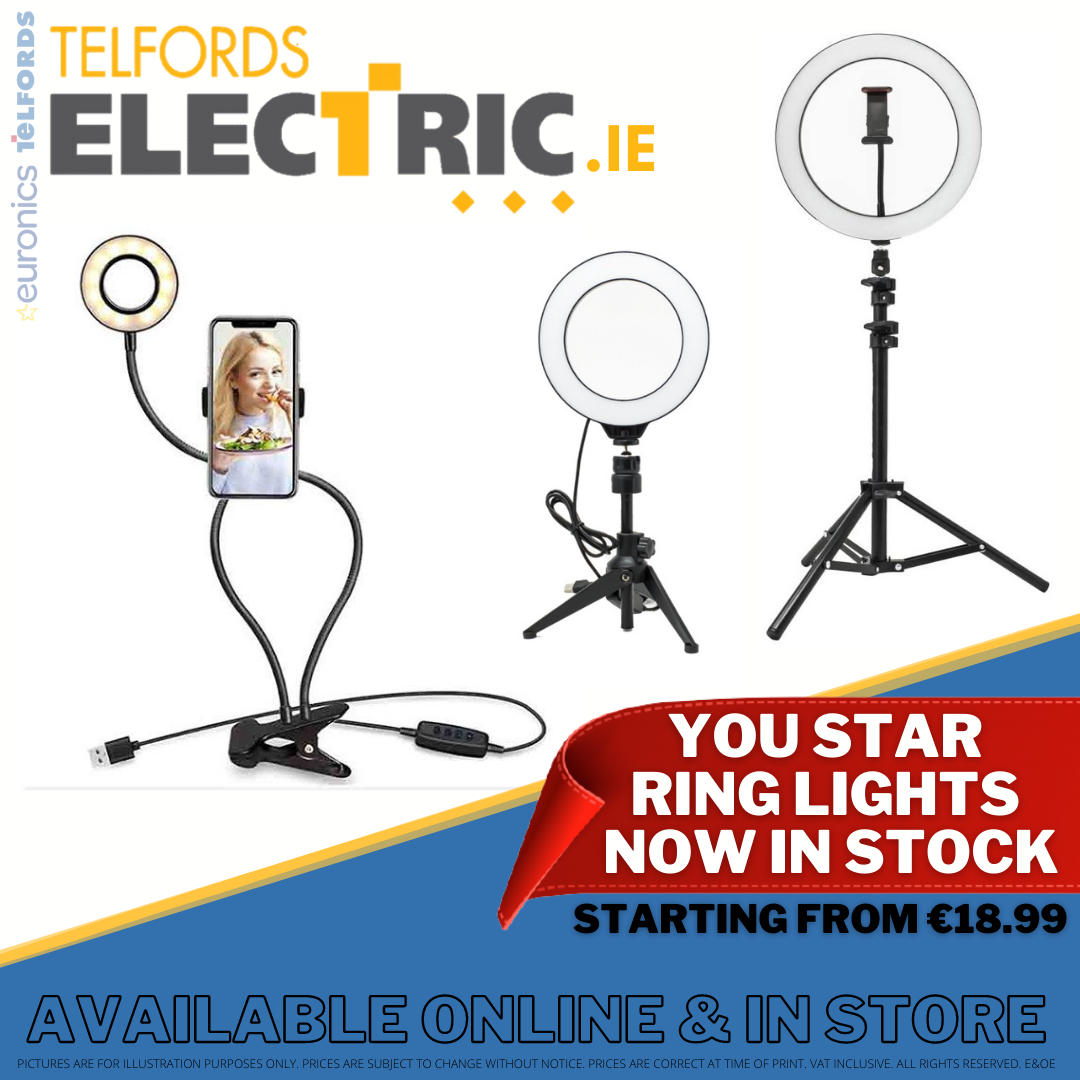 Carla and her husband Mark live in the cottage and have three children Melissa (25), Conor (22) and Abbey (21).
Brian and his wife Audrey have six children – Ben, Adam, Lauren, Daniel, Ewan and Joshua.
Brian spoke about his years of experience working on the farm milking cows, working for Avonmore and also spending six years working with the HSE.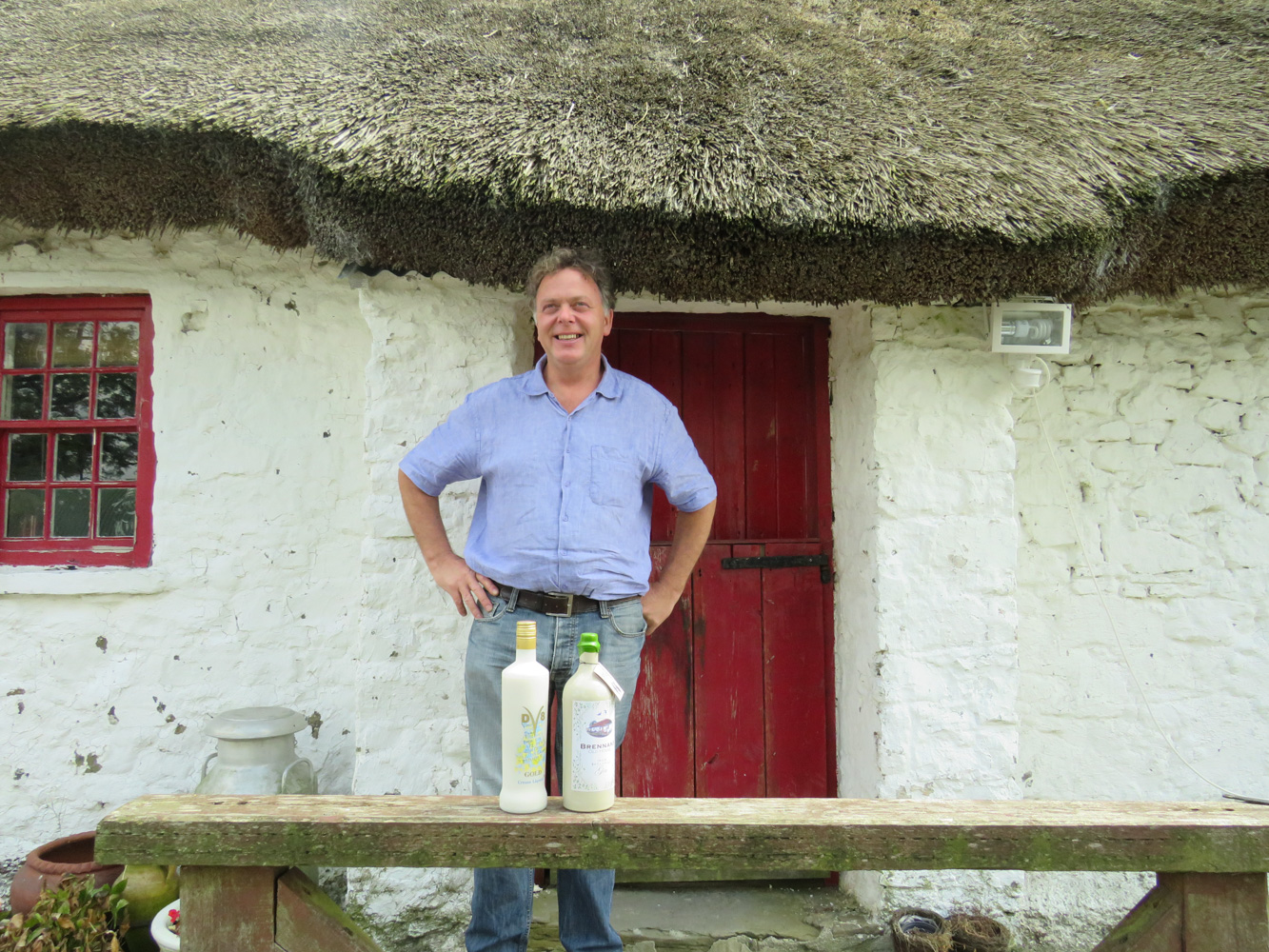 How did this business start?
"After meeting in 2011 we knew we would work well together so we started throwing ideas around for potential business ideas.  We took lots of trips to South Africa to get business ideas. We initially were looking at launching our own icecream products, adding some with a touch of liquors. We then decided to scrap the icecream idea and go straight for the alcohol business."
The first product launched in 2015 was the Dv8 – a cream liquor which was driven by big brands. "Bringing a new product to an Irish market is ambitious. The Dv8 is a vodka distilled from whey protein giving a unique flavour and it was designed as a party drink.
"And then late last year we launched the Brennan's Gin, the labeling is inspired by the grounds here and of the cottage itself."
Carla's daughter Melissa crafted the details. and each detail on the labels says a significant story regarding the history of the cottage.
What are the best/worst things about working in this industry?
"The worst things – you are competing against these big multinational companies. This industry is like being a small fish in a big pond.
"The best – we create what we think will work, we get to try new things and travel to different countries to learn more about the market. We want to bring value to the farm here."
Would you like to see the next generation carry on the business?
"Yes – definitely. That's our intention, and it's very important that it stays within both families."
Do you remember your first sale?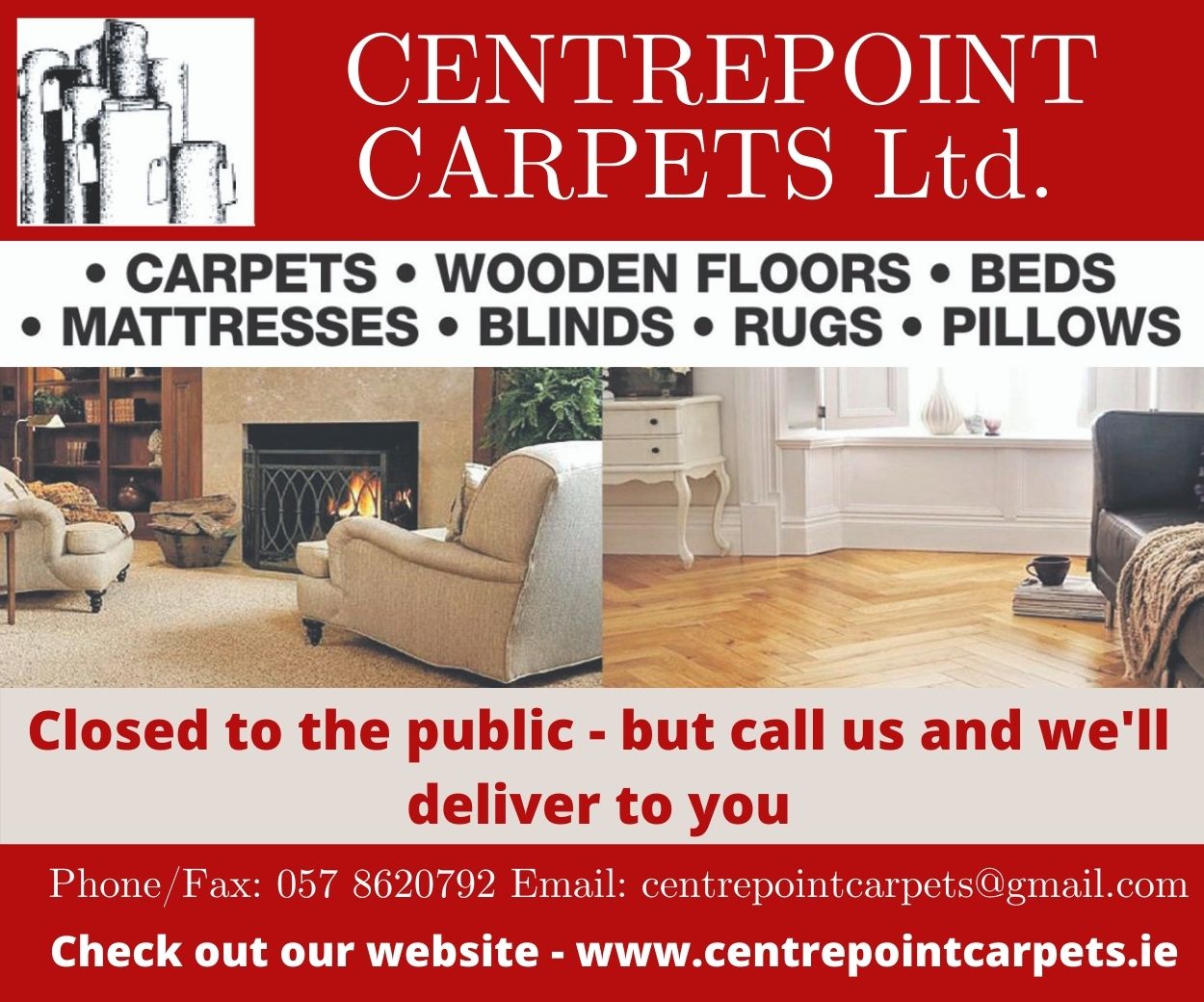 "Our first overall sale was in South Africa, we sold to a bar called Illovo. that was with the Dv8 Liquor. And our first sale was in the Horse Shoe in Abbeyleix."
What's the best piece of advice you've received along the way?
"Packaging. We were at a craft distilling fair in London last October. There was lots of other gin companies there, and we were about to go ahead and launch our gin in December. When we realised our packaging has to be much different to other brands we had to push it back.
"The first thing people notice is the packaging. We had a different bottle completely and we were ready to go to launch it. At the last minute, we changed our bottle packaging as the initial one was too like other gin bottles."
What makes this business different to your competitors?
"Our gin and our labelling is based on the dtory of this farm in Ballinakill. There is a personal touch to our product, and there is demand for that niche.
"Here at The Old House we hand select only the finest botanical for our Gin. Our Inspiration coming from the surrounding meadows of heather, fields of corn and hedgerows of ripe frocken berries. Capturing a little bit of Irish magic in every bottle.
"Each 'Crock of Gin' is a limited edition. Produced in small batches, Brennan's Old House Gin uses the highest quality, hand selected, traditional and native Irish botanicals.
"The labels and waxing are all made on the premises in Ballinkill. And the gin is sold in a ceramic bottle. The labels are hand crafted."
What is the most challenging part of your business?
"This industry is changing, and gin especially is a major trend at the moment. Our biggest challenge is getting "liquid to lips" encouraging customers to taste. And buying with your eyes. That's why we changed our bottling for our gin last minute as we needed to create something that was eye catching and stood out from others.  Everything we do is trial and error, and we're still learning.
Who are your customers?
"The age between 18-30 is the main customers.The Dv8 liquor is being sold in Coppers in Dublin."
They also are about to launch a new product to their market. But it is kept under wraps the details as of yet. We can't wait to see what it's like.
Brennans Gin is sold nationally around Ireland and is expected to go on sale in South Africa at the end of July. And they hope to export to the US market in the future. "It's looking positive," says Carla.
Exporting to the UK market is much easier than anywhere else.
Brenan's gin is available at local super values for €46 and the Dv8 is available at €21.99.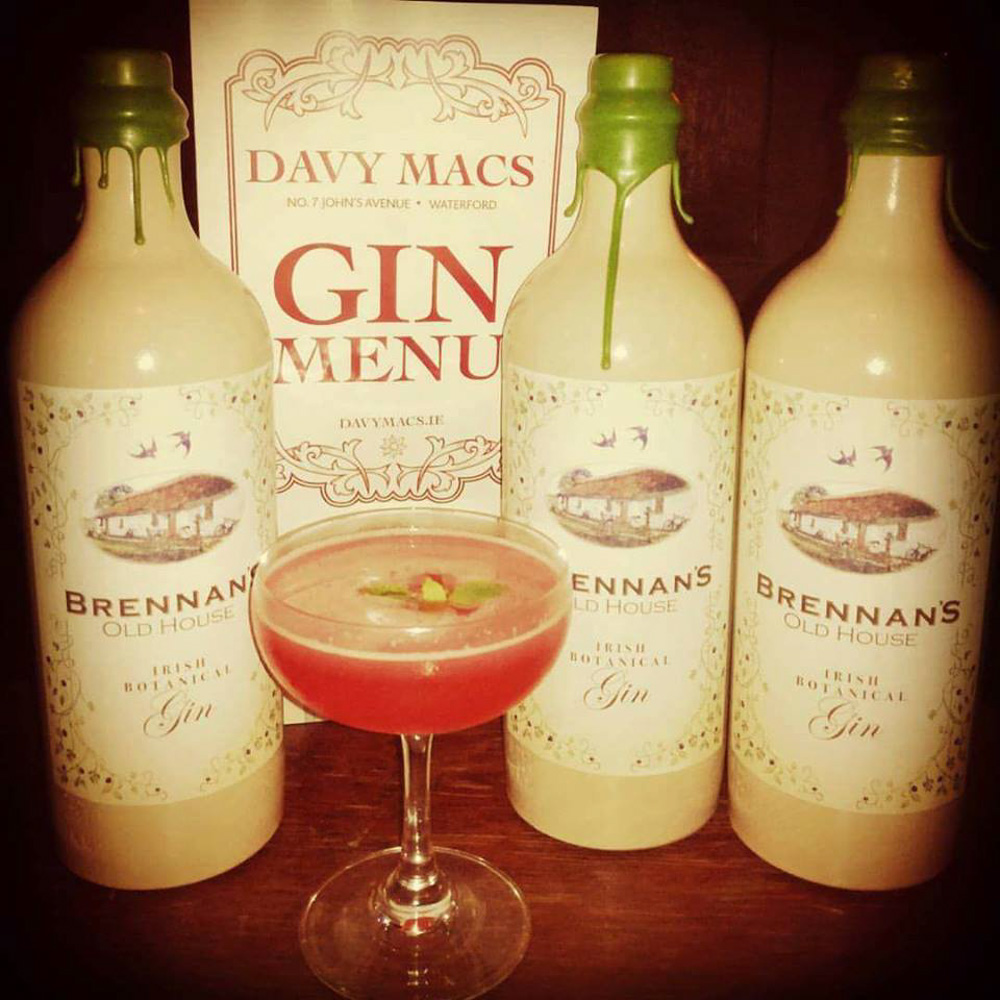 SEE ALSO – Paddy McDonald and the story behind the 12 Acres brewery