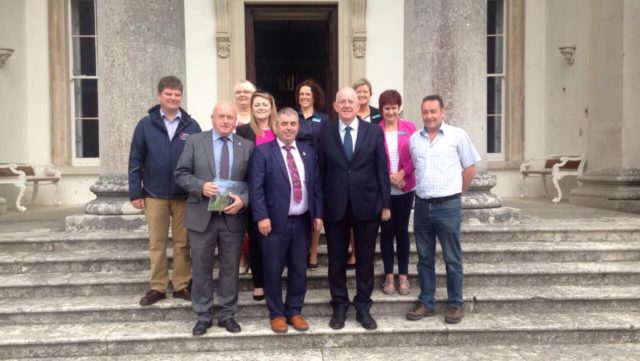 Minister of State for the Office of Public Works (OPW) and Flood Relief Kevin Moran visited heritage sites around Laois today, including EMo Court and the Rock of Dunamase.
The Minister was welcomed to Emo Court by local Minister Charlie Flanagan and members of the OPW staff at Emo Court.
The two ministers received a tour of Emo House and the surrounds. Here, further plans for the development of Emo Court were discussed.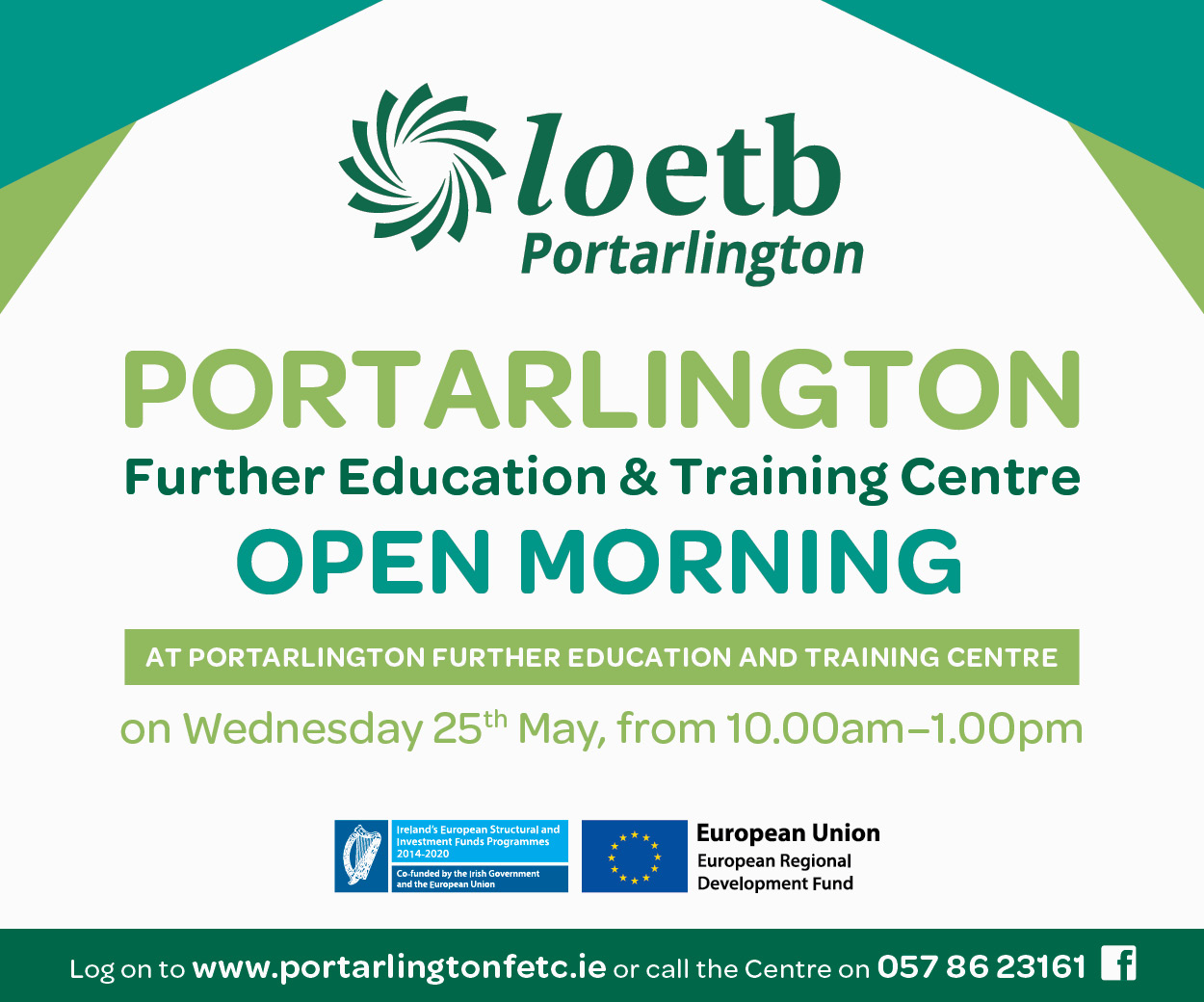 Minister Flanagan said, "The parklands at Emo Court attract in excess of 260,000 people annually, including many families with young children. As Emo village does not currently have a playground, I am anxious that the OPW give due consideration to the installation of playground facilities at Emo Court for local children and visitors to the area."
The issue of a new car park was also brought up by members of the staff, who are looking to increase the number of car parking spaces they have.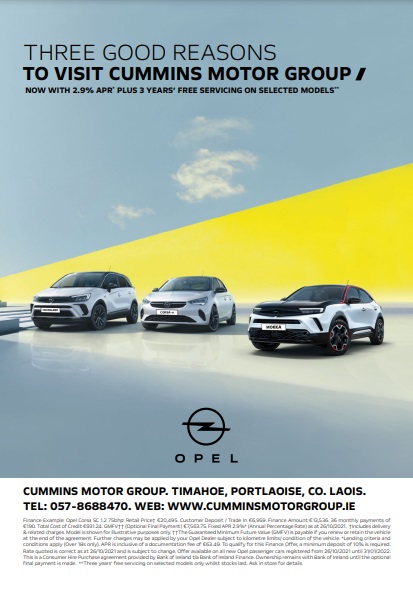 Minister Moran pledges to support Emo Court
After seeing Emo Court, Minister Moran said he wants to help with development of Emo House. "I am fully committing to get on to the issues here, Emo Court will not be found wanting. It's a beautiful hidden gem and we want to give something back to rural Ireland."
"The Midlands has been neglected for many years, we need to put money into it. It's great that we can open the doors here at Emo Court and show what the midlands have to offer," he added.
After a meeting with Laois County Council management, Minister Flanagan added, "Many important issues such as flood relief and advancement of the new Garda Station in Portlaoise, along with the new Courthouse were discussed."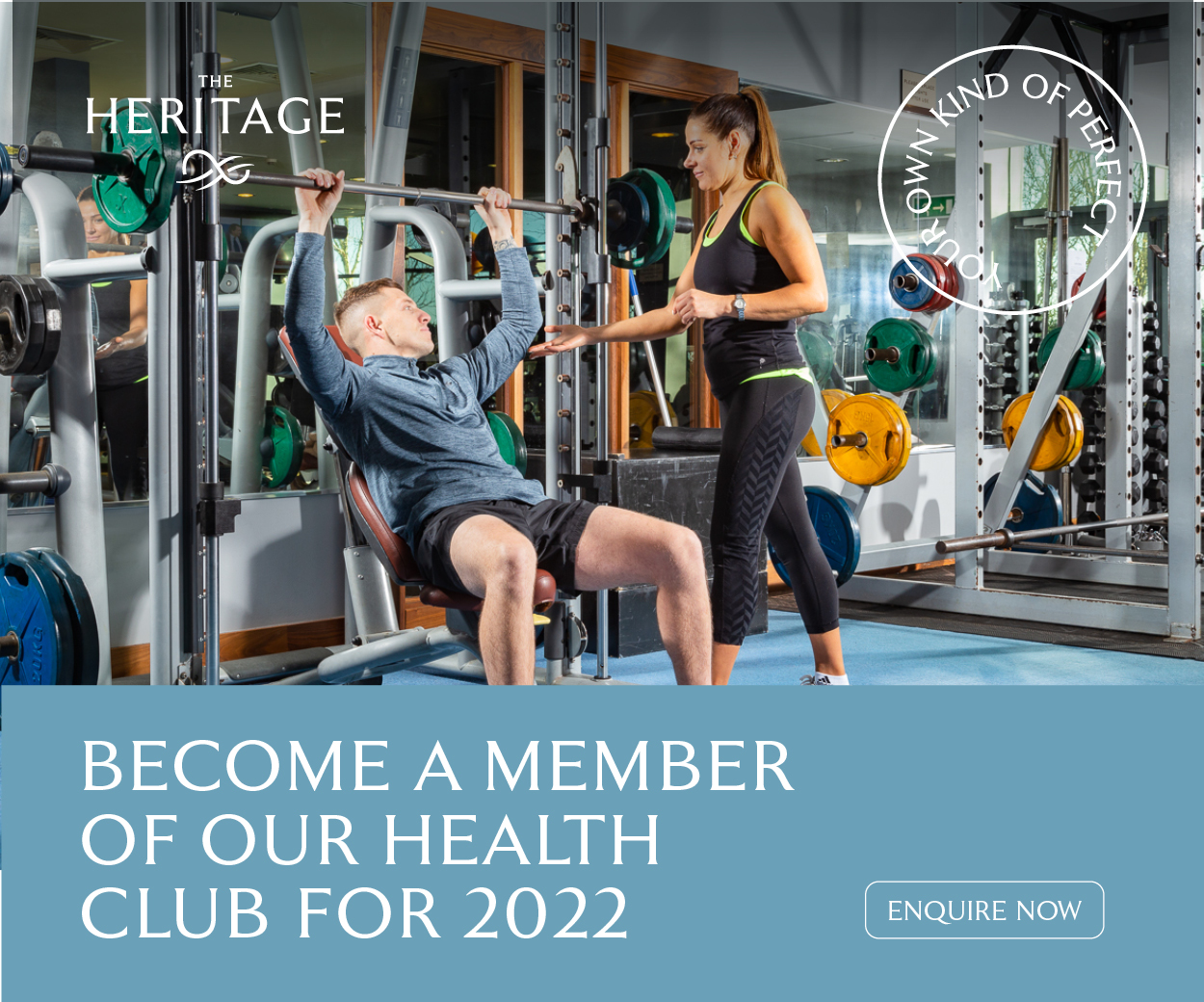 "I wish to thank Minister Moran for visiting us in County Laois and I look forward to welcoming other Government Ministers to the constituency over the coming months."
SEE ALSO – In Pictures: All Fun and Games at Emo's Family Fun Day