So far it has proved to be extremely difficult to pick our teams of the week because of the volume of games taking place.
But last week was far quieter. There were only a handful of games down for decision with the big ball as hurling became the main focus.
However, it would not be fair on those who did play to not have a Team of the Week so here it is: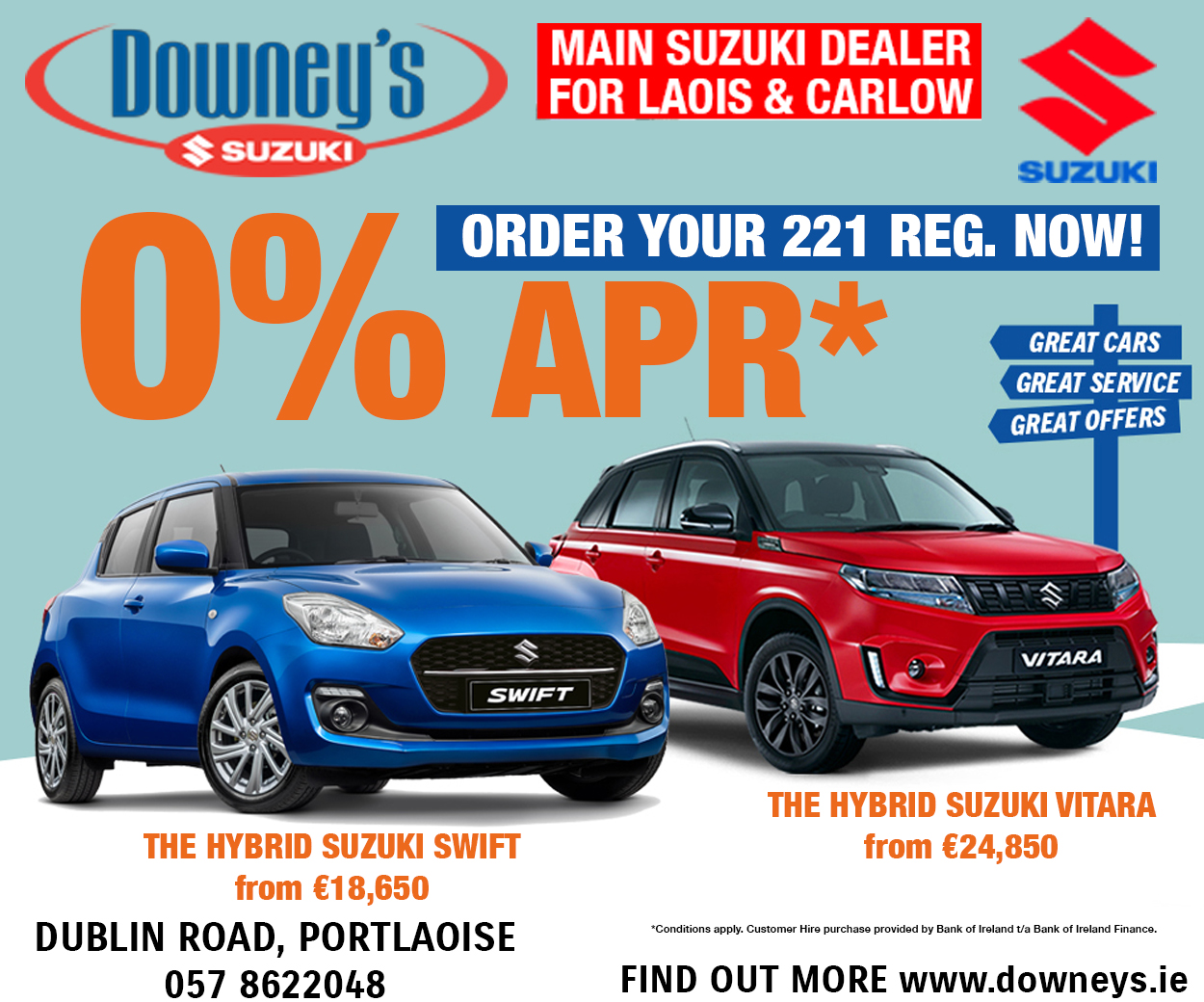 1 – Adam Nicholl-Waugh (St Joseph's)
It was a tough evening for St Joseph's on Thursday night in the MFC as Emo-Courtwood-The Rock had simply too much for them. But one player who done himself no harm at all was Adam Nicholl-Waugh. He made a number of excellent one-on-one saves and the 17-year-old was equally impressive with both short and long kick-outs.
2 – Ciarán Carroll (St Joseph's)
An industrious and busy sort, Carroll is a nightmare for any attacker as he simply never leaves them alone and made countless interceptions in the minor semi-final. He also showed his skills up the other end by kicking one of just five points his team managed.
3 – Colm Clancy (Stradbally Parish Gaels)
Clancy was tasked with the job of shackling Jordan Fitzpatrick in the other minor semi-final and aside from a first half goal which the full forward scored, Clancy did well. Fitzpatrick had racked up 1-6 in the quarter final against Portlaoise and then kicked the equalising point for the Portarlington seniors on Thursday night against Arles-Killeen. So Clancy's performance was very credible.
4 – Eoin Kennedy (Portarlington)
Portarlington held Stradbally Parish Gaels to just 1-6 on Friday night and that shut out was down to the work of their defenders. Eoin Kennedy was picking up Laois minor Damien McCaul and he held him scoreless from play – indeed the Gaels only managed 1-1 from play during the hour.
5 – Pádraig Kirwan (Emo-Courtwood-The Rock)
This young man has nailed down a starting position on Paul Lawlor's Emo senior team and he excelled from wing back in the minor semi-final. He rampaged up and down the flanks all night, providing support for attacks and cover in defence when needed.
6 – Paddy O'Sullivan (Portarlington)
Just like he did in the drawn game, Paddy O'Sullivan was tasked with picking up Donie Kingston as Portarlington and Arles-Killeen clashed in their SFC R1 replay. And O'Sullivan held him well, even if some of what he did tested the rules a bit. But in the end Kingston was pushed well out the field and away from the Portarlington goal.
7 – Robbie Piggott (Portarlington)
If you stop Donie, you must also try to stop Paul. And once again, Robbie Piggott was asked to shackle the younger of the Kingston brothers. He did well too and later switched to Donie. Piggott was part of the Laois U-21s this year and must surely be worth a shout for the senior team next year if he keeps going like this.
8 – Killian Horgan (Stradbally Parish Gaels)
Annanough supporters watching this lad in action on Friday night will be cursing the rule preventing U-17s from playing adult football. Horgan was immense for the Gaels. He operated at centre back in the first half – holding Ronan Coffey, who finished the game with 0-9, to just a single point. He then moved to midfield in the second half and won a serious amount of ball.
9 – Niall Dunne (Emo-Courtwood-The Rock)
The foundation for Emo-Courtwood-The Rock's great win was built in midfield. Liam Crowley and Niall Dunne dominated the skies in Timahoe but the latter just gets the nod over his compatriot for his ability to kick scores also.
10 – Jason Moore (Portarlington)
This all action player was highly impressive last Thursday night in Port's win. He scored an absolute peach of a goal to wrap up the win in extra time and worked tirelessly throughout the game.
11 – Ronan Coffey (Portarlington)
Any player who kicks nine points in one hour of football is worthy of inclusion on a Team of The Week list – and Ronan Coffey is that man. Eight of his points came in the second half but he was deadly accurate on the night. He starred for the Laois minor and U-17s this year and really looks like one for the future.
12 – Jason Enright (Arles-Killeen)
Enright may be in his mid-30s now, but he is still putting in serious performances for Arles-Killeen. His free earned them a draw in the original game and his tally of 1-3 this occasion looked like it would win it for Killeen in normal time until Jordan Fitzpatrick's point meant we would have to go on.
13 – Cian Doyle (Emo-Courtwood-The Rock)
Doyle was on both the Laois Minor and U-17 panels this year and he showed his quality by kicking five points on Thursday. All from varying distances and he was heavily involved in a lot of the good things that his side did.
14 – Colm Murphy (Portarlington)
One of the stand-out players for the Laous U-21s this year, Colm Murphy has carried that form into the senior championship with two blistering displays so far. He came up with 2-3 the other night, including two wonderful strikes at goal.
15 – Paul Kingston (Arles-Killeen)
Kingston was well marshaled by Robbie Piggott but on the few occasions he managed to get space, he came up with scores. He landed two incredible points – one from distance and the other from a tight angle.