Paddy the Irishman, Paddy the Englishman and Paddy the Scotsman went into a pub. The barman looked up and enquired, 'Well lads, is this the start of a joke?'
My Dad, Paddy, loved the jokes and the stories. He would regularly tell a Three Paddy joke but he preferred real stories of real Paddies. His favourites were Paddy Twomey and Paddy Dea.
The real stories didn't necessarily have to be true, though most of them were, but they had to get a laugh. A neighbour of Paddy Dea, Seamus McWey once told me that Paddy remarked to him one day, "Seamus, if half the stories told about me were true, I'd be a great man." As the reputations of these characters for their remarkable wit grew, funny stories were attached to them, but there were certainly enough true ones there already.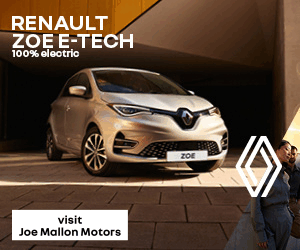 At a Field Day in Portlaoise, an English Pilot was bringing punters up for a short flight in his twin plane. I suppose it was the equivalent of a helicopter ride today. Someone suggested that Paddy Twomey should take the challenge. Paddy shook his head and blessed himself. The English Pilot deemed Paddy to be religious and in an attempt in persuasion, remarked, "Paddy, if the Lord is going to call you, he might as well call you up there as down here." Paddy retorted, "That's fine to say, but what if we're 3000ft up there and he calls you!"
Paddy was religious. He went to Mass every Sunday. He went to the old St Peter and Paul's church, which unfortunately, we cannot see anymore. We knocked it. Arriving late to Mass one Sunday, the troop of Twomeys were heard entering at the back of the church. The last little lad forgot to bless himself with the Holy Water. The solemn Latin exclamations were pierced by Paddy's shout, "Come back here you little fecker, til I put the sign of Jaysus on ya!"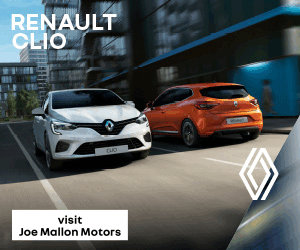 Paddy's deep religious faith was sometimes tested when it came to money. He had a big family to feed. The church dues were paid, during those times, at the stations. Each area had their night of prayer and payment. Paddy missed his night.
It was the custom back then that the Priest would do his rounds on horseback the following Saturday, to collect the dues from any Parishioner who missed the stations during the week. He arrived at the Twomey cottage. Such was the reverence to the Church, that the Parishioners would be waiting with the dues.
When the Priest arrived at Twomeys, he didn't initially receive the dues but was instead invited in for tea. There ensued a long conversation about sport, local politics, national politics, global politics. Any topic bar the dues. The Priest was not used to this kind of delay and as he remounted his horse, he was forced to bring up the topic. "Paddy, what about the dues?" "Feck the Jews Father, they crucified Our Lord!"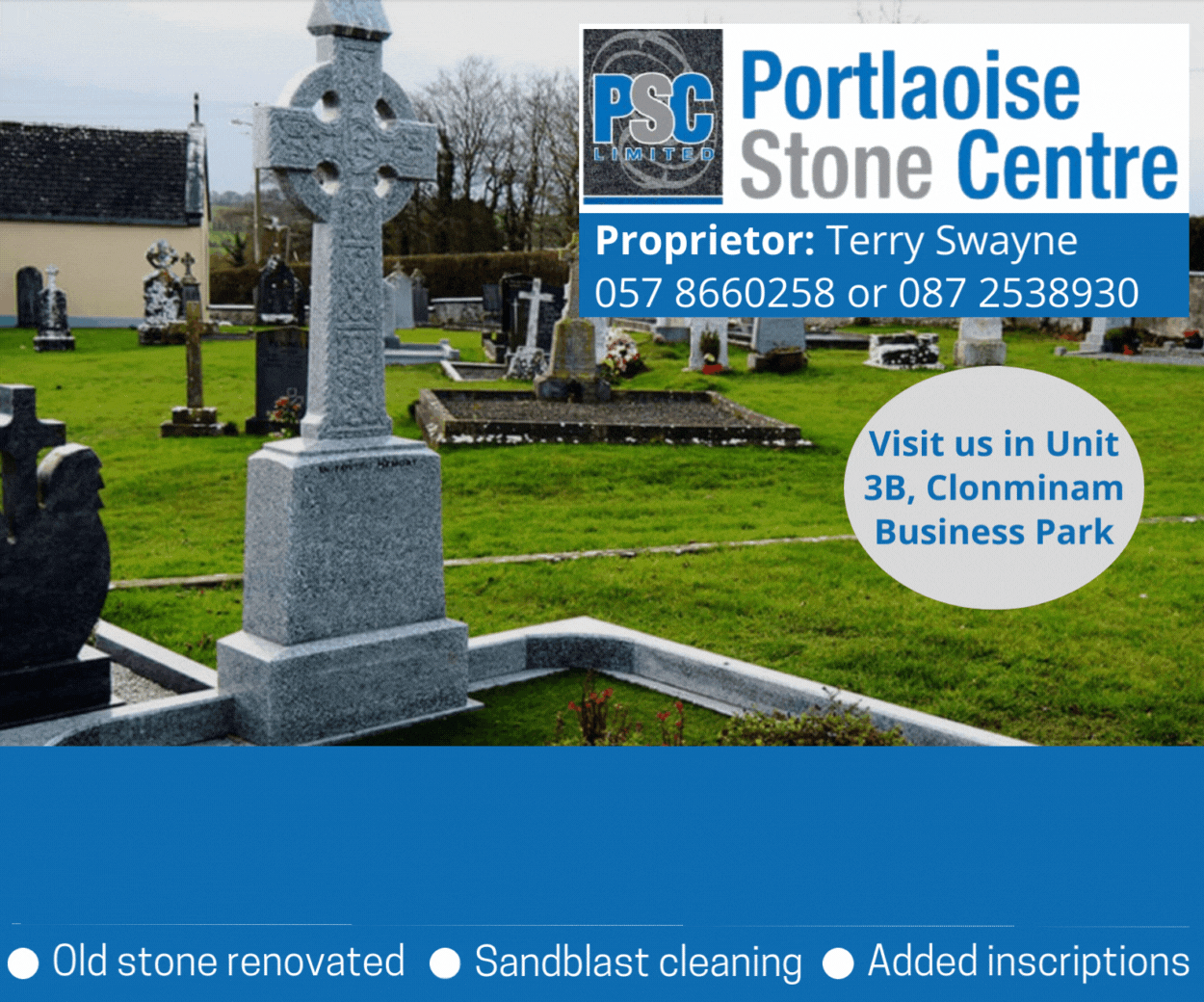 Paddy Dea also had a healthy irreverence for priests, politicians, bankers and the professional classes in general. The Lord hadn't blessed him with fertile farming land or much of the infertile kind for that matter. He had to make an extra few bob on the side with nixers and work on the bog and in the factory with Bord na Mona. One of the nixers was to cut dog's tails. The local Senator drove into Paddy's yard in his state Mercedes, his dog in the back seat with a tail in need of cutting.
"The land is very wet Paddy."
"Sure it's been out all the winter, Charlie."
Paddy duly cut the dog's tail, returned it to the safety of the back seat and waited for remuneration. The Senator revved the car and was about to leave without any spondulacs changing hands. Paddy banged the window and exclaimed, "Charlie, that dog in the back seat, do you have him on the medical card?"
His job in the factory in Togher was not all plain sailing either. Paddy often had an allergic reaction to work, which caused him to sleep, especially during the night shift. Having been found in slumber in the inner sanctum of a storeroom, the foreman delivered a grave message,
"Paddy, you're to report to the Manager's office."
"I wouldn't be great at that ould office work now.'
"Paddy, just go to the office, now!"
Mr Corcoran, the factory manager addressed Paddy,  "I'm very disappointed with you, Paddy, very disappointed. This is not a good situation. I'm very disappointed. We've had verbal warnings, letters of warning, the foreman …"
"How old are you now, Mr Corcoran?"
"I'm 55 years of age and don't see what that has to do with the matter in hand."
"Well, Mr Corcoran, if you've lived for 55 years, I'm sure you've had bigger disappointments than finding Paddy not working."
Years later, unlike Paddy Twomey, it wasn't what was due to the church that was Paddy's main concern but what was due to the bank. He had taken out a loan when money was flowing and built a piggery. The economy went from boom to bust and the bottom fell out of the pig industry. He couldn't make his repayments. A young bank official was dispatched to sort matters out. His knocks were eventually answered as Paddy creaked open the door.
"Hello Paddy, I'm from the AIB Bank. Frankly Paddy, I'm looking for money."
"Well come on in son and the two of us will look for it."
Further letters of warning were to no avail and eventually Paddy sat in the Bank Manager's office. Paddy was becoming experienced at interviews in managers' offices and this one took on a familiar tone.
"I'm very disappointed with you Paddy, very disappointed. This is not a good situation. I'm very disappointed. We've had no replies to our letters. Our official called out …"
Paddy dissected the manager's sentence.
"Do you know anything about pigs?"
"No Paddy, I don't know anything about pigs."
"Were you ever in pigs?"
"No Paddy, I was never in pigs."
"Well you're in them now!"
As a Year Head in Scoil Chriost Ri, I had to conduct assemblies. Rather than roll through a long list of rules and regulations, I used to tell a story, as part of the assembly, that had a relevant message for our year group.
At a 5th Year assembly, the integration of two groups was important, those who did TY and those who went straight into 5th Year. The TYs would generally be a close knit group who had shared great memories during the previous year such as the Musical, Junk Kouture, Foreign Tour and Outdoor Pursuits.
At this assembly, I told them that I would go for a pint with my Dad on a Friday night before later meeting up with mates. One Friday night I arranged to meet two teachers from the school, Barry Slattery and Paul Wright. When I told them that I was meeting Dad in Peigs first, they agreed to meet there too.
After the introductions, Dad realised that he knew Barry's dad from his footballing days with Gracefield. He launched into numerous stories of football games, rows, lads jumping over fences to get into a row, lads jumping over fences, with perfect timing, to arrive just after the row had finished.
Without anyone saying anything, Dad realized that Paul Wright was out of the conversation. Paul had no clue of football, Gracefield or the GAA shemozzle. Not missing a beat, Dad changed the stories from Gracefield football to the escapades of Paddy Twomey and Paddy Dea. Soon, all of us including Paul were laughing heartily to the punch lines.
I told the 5th Years that Dad had left school after Primary to start work, as was the norm for most of the youngsters of his generation. He didn't get As in the Leaving Cert or 500 CAO points. But he had learned how to be nice to people, to include them, to make them laugh. "Wouldn't that be a brilliant attribute to bring with us when we leave Scoil Chriost Ri?"
The Three Paddies are still giving us a laugh, long after they have departed, as we reminisce on their stories.         
The Shaving
He had stroked my lame leg
Bruised from hurley ash
With the cool waters
Of the White Horse river
Now my turn to gently stroke
Slowly, sliding the blade
Careful not to break soapy tissue
Tilting, turning through familiar contours
Once of granite, now seems frail
On the hospital ward
The day before he died
Drifting back to the White Horse
I float away in its cool waters
SEE ALSO – Pat Critchley: Remembering the Portlaoise Fire Brigade from back in the day