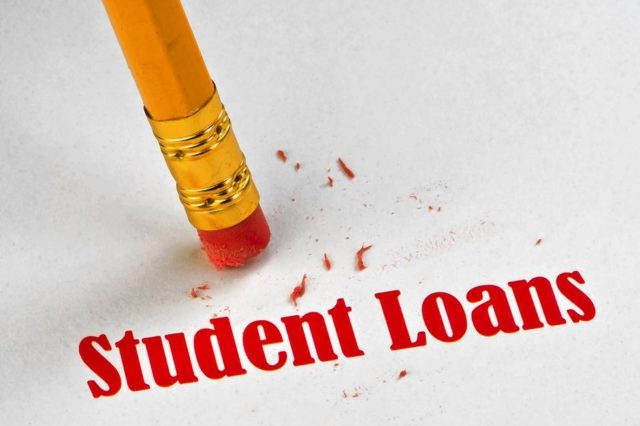 The Leaving Cert results are just behind us but is budgeting and planning for third level college giving you a headache already?! 
Now that the hard grafting of studying is behind you the next phase of your life lies ahead, College. But how do you pay for it?
On Thursday next, August 24, People First Credit Union are holding an Open Day for Student Loans in our Portlaoise Office from 9am-4.30pm.
This provides the perfect opportunity for both parents and students to come and receive sound financial advice to plan for financing the college years ahead.  Many families struggle with the significant costs associated with sending their children to college for the first time, or even the second, third and fourth time!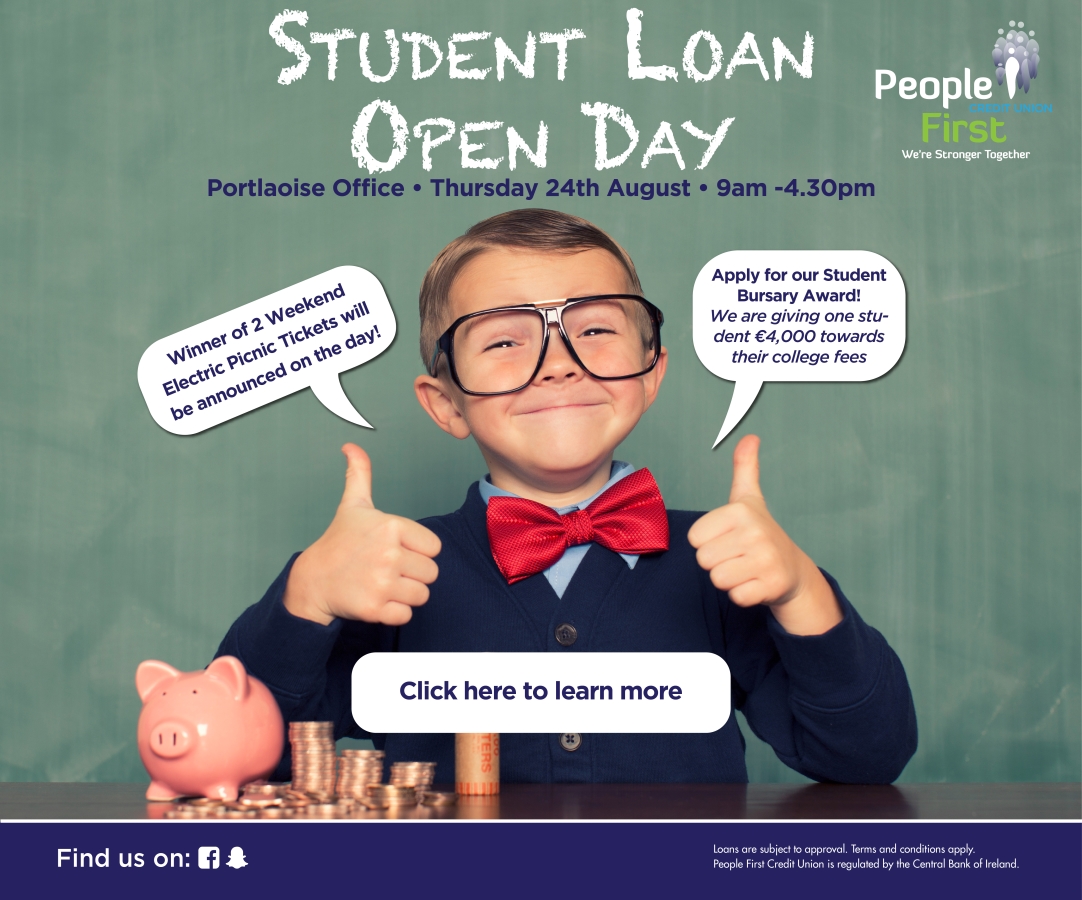 People First Credit Union is offering a range of affordable options to help families in their area to meet costly college fees.
Carol Dempsey, Marketing & Business Development Executive with People First Credit Union, said: "The weeks before college starts can be the most expensive part of the year for many homes, as they face the pressure of securing accommodation and equipping students for college. We are aware of how much of a financial burden this cost is. Here at People First Credit Union we want to do all we can to help our members.
The People First Student Loan Open Day not only represents the chance to receive financial advice, it also presents the opportunity to win some prizes on the day including two weekend Electric Picnic tickets to give away, One For All Vouchers, SuperValu Student Vouchers, Cash Prizes and Power Banks! 
The event takes place in People First Credit Union in Portlaoise next Thursday, August 24, from 9am-4.30pm.