Laois U-14, U-15 and U-16 hurling squads are set to take part in three prestigious hurling tournaments today.
Arrabawn Co-op U-16 Hurling "B" Tournament will see Laois head to Tipperary where they will face Meath first.
They will then play Limerick and Kerry for a place in the semi-finals that afternoon.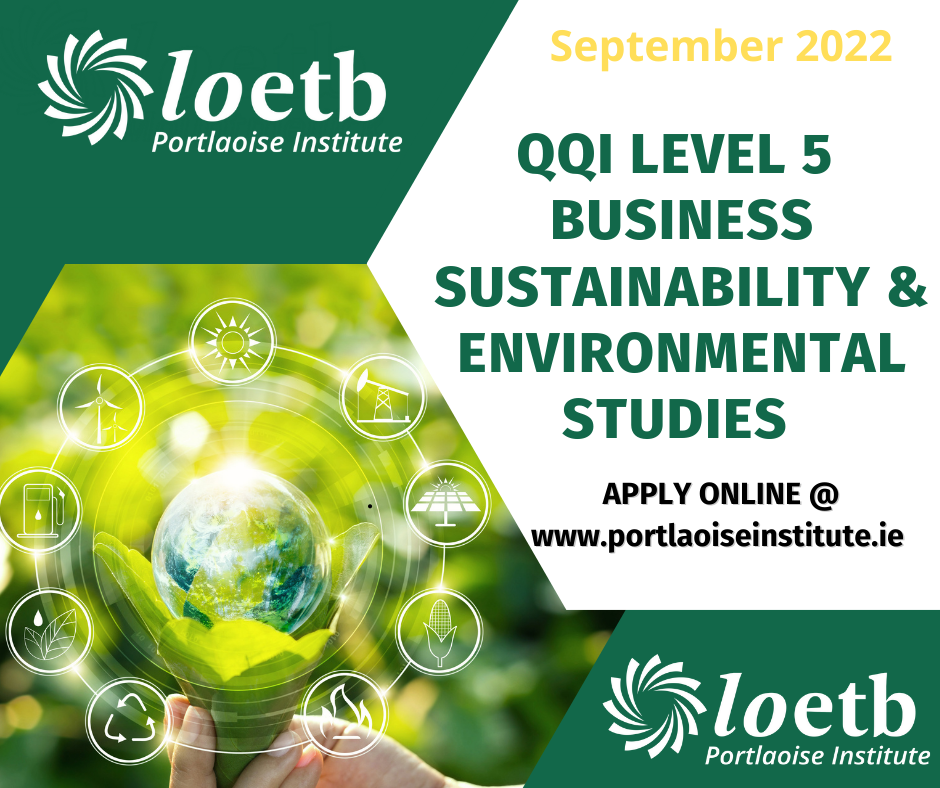 Meanwhile, the Laois U-15s are entering two teams in the Michael Foley Cup this year.
The As are competing in Division 1 against Kilkenny and Offaly in Ferns for a place in the semi-finals.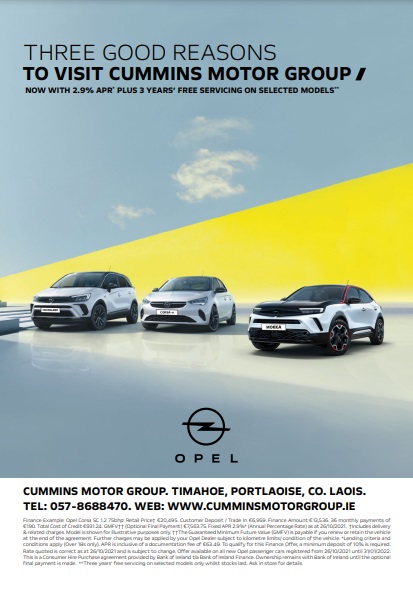 While the Bs will take on Kildare, Wicklow, Westmeath and Meath in Division 3 in Marshallstown.
Finally, the Laois U-14s are entered into the A competition of the Tony Forrestal Cup and will travel to Mount Sion to face Kilkenny and Limerick for a place in the semi-finals.
Here is a full list of each panel and the games they will play: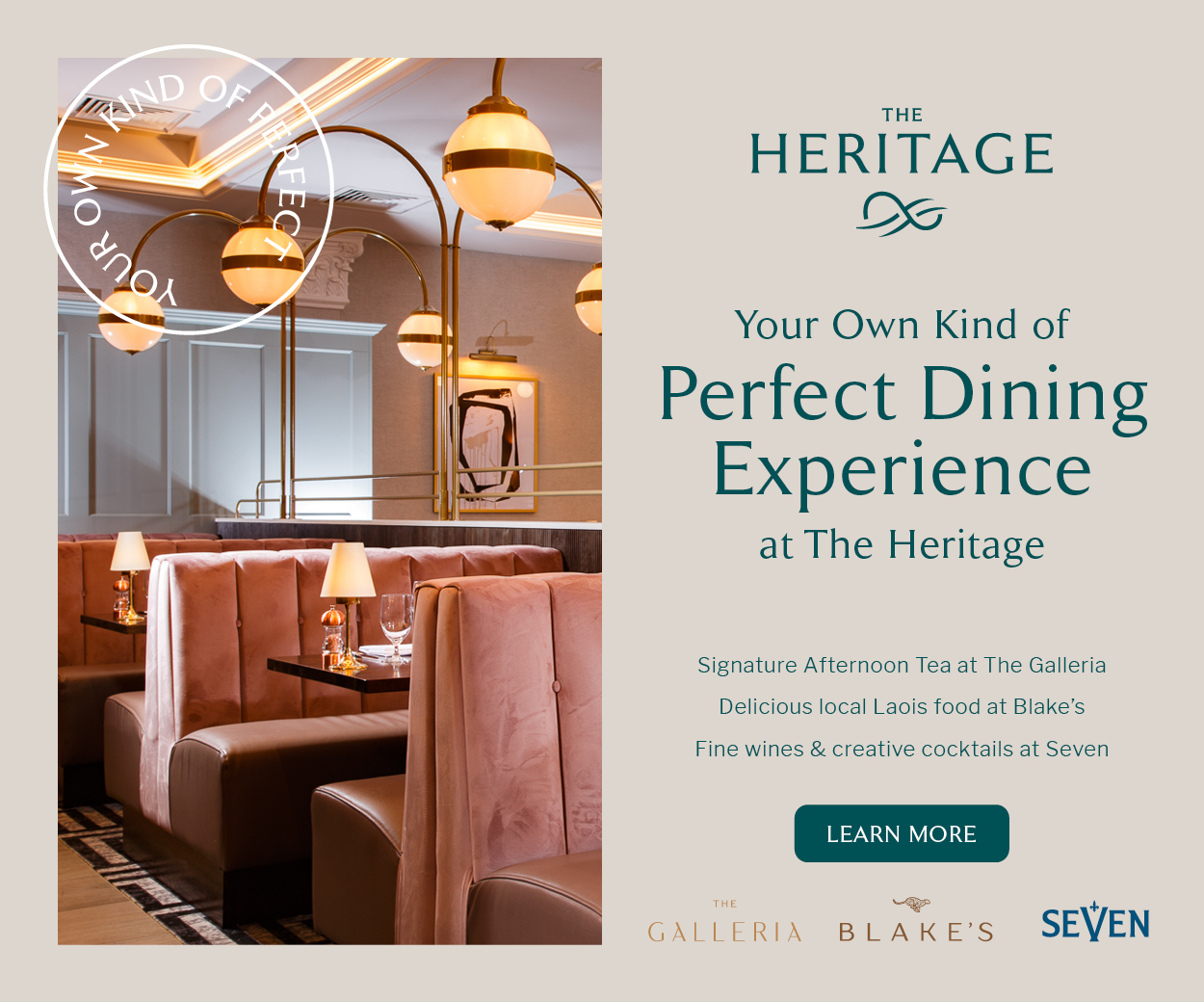 LAOIS U-14 PANEL AND FIXTURES
Darragh McSpadden – Borris/Kilcotton
Noah Quinlan – Borris/Kilcotton
Paddy Sheeran – Borris/Kilcotton
Philip Tyanan – Borris/Kilcotton
Greg Cuddy – Camross
Jack Phelan – Camross
Rian Kavanagh – Castletown/Slieve Bloom
Cian Conroy – Clonaslee St Manmans
Padraigh Brennan – Clough/Ballacolla
Lochlainn Conway – Clough/Ballacolla
Joe Corby – Clough/Ballacolla
Cillian Dunne – Clough/Ballacolla
Josh O'Brien Holmes – Mountrath
Tom Fennelly – Na Fianna
Daniel Bowe – Rathdowney/Errill
Ben Campion – Rathdowney/Errill
Ryan Costigan – Rathdowney/Errill
James Keegan – Rathdowney/Errill
Padraigh Rafter – Rathdowney/Errill
Aodh Bowes – Rosenallis
David Dooley – Rosenallis
Charlie Friel – Rosenallis
Alex Marron – Rosenallis
Jim O'Connor – The Harps
Tony Forrestal U14 Hurling Tournament
Mount Sion 12.30     Kilkenny v Laois
Mount Sion 14.10     Limerick v Laois
Mount Sion  15.50    Semi-Finals
Walsh Park  18.45     Final
LAOIS U-15 PANEL AND FIXTURES
DIVISION 1 TEAM
Eddie Critchley – Portlaoise
Eamon Fitzpatrick – Abbeyleix
Niall Coss – Borris-Kilcotton
Ian Shanahan – Slieve Margy
Adam Broady – Abbeyleix
Brian Bredin – Mountrath
Danny Brennan – Na Fianna
Fionán Mahony – Abbeyleix
James Duggan – The Harps
Aaron Brennan – Abbeyleix
Conor Delaney – The Harps
Cathal Shaughnessy – Ballinakill
Cian Shaughnessy – Ballinakill
Lee Maher – Abbeyleix
Aaron Costigan – Rathdowney-Errill
Jack Foyle – Borris-Kilcotton
DJ Callaghan – Clonaslee-St Manman's
Michael Monahan – The Harps
Kevin Mulhall – Clough-Ballacolla
Eoin Naughton – Portlaoise
DIVISION 3 TEAM
David Sheeran – Abbeyleix
Aaron O'Dea – Ballypickas
Keelin Kelly – Borris-Kilcotton
Cian Bourke – Rathdowney-Errill
James Whelan – Raheen Parish Gaels
Daragh Tobin – Castletown-Slieve Bloom
Scott Pearson – Borris-Kilcotton
Daragh Hogan – Clough-Balacolla
Daragh Lyons – Na Fianna
Mark Ramsbottom – Park-Ratheniska
Tadhg Cuddy – Castletown-Slieve Bloom
Conor Goode – Raheen Parish Gaels
Tomas Keyes – Camross
Adam Kirwan – Mountrath
Paddy Hosey – Na Fianna
Eoghan Dunne – Abbeyleix
Jamie Gill – Castletown-Slieve Bloom
Ciaran Burke – The Harps
Michael Foley U15 Hurling Tournament Division 1
Ferns 11.30 Laois v Kilkenny
Ferns 12.30 Laois v Offaly
Ferns 13.30 Semi Finals
Ferns 14.30 Final
Michael Foley U15 Hurling Tournament Division 3
Marshallstown 10.30 Laois v Kildare
Marshallstown 12.10 Laois v Wicklow
Marshallstown 13.00 Laois v Westmeath
Marshallstown 13.50 Laois v Meath
Ferns 15.15 Final
LAOIS U-16 PANEL AND FIXTURES
Conor Breen – Castletow/Slieve Bloom
Gearoid O'Neill (vice capt) – Trumera
Gearoid Williams – St Fintans Mountrath
Jamie Hickey – Portlaoise
Ben Shore – Castletow/Slieve Bloom
Conor Cosgrove (capt) – Rosenallis
Fionn Holland – Clonad
Thep Fitzpatrick – Rathdowney/Errill
Niall Carey – Portlaoise
Conor Walsh – Castletow/Slieve Bloom
Jim Kirby – The Harps
Evan Hawkes – Clough/Ballacolla
Dylan Cuddy – Shanahoe
Mark Hennessey – Clough/Ballacolla
Niall Bennett – Camross
Luke Gleeson – Slieve Margy
Cillian Maher – Rathdowney/Errill
Cein Kirwan – Castletow/Slieve Bloom
Ciaran Byrne – St Lazerians Abbeyleix
Killian Kirwan – St Fintans Mountrath
Eoin Flanagan – Rathdowney/Errill
Gearoid Lynch – Slieve Margy
Billy McEvoy – The Harps
Darren Phelan – Colt
Brandon Cleere – Rathdowney/Errill
Rossa Duffy – Rosenallis
Bill Bryan – Clough/Ballacolla
Alan Connolly – Ballyfin
Arrabawn Co-op U16 Hurling "B" Tournament
Dunesk 10.30 Meath v Laois
Cahir 12.00 Limerick v Laois
Dunesk 13.30 Kerry v Laois
Cahir 15.15 Semi Finals
Clonmel 17.00 Final
SEE ALSO – A Laois club football team of Golden Oldies