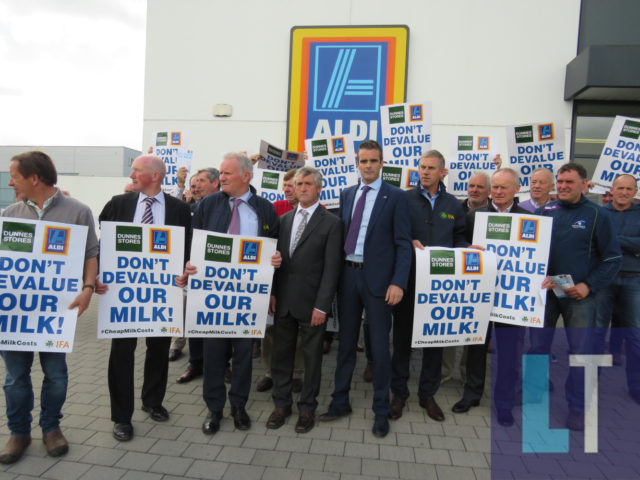 Over 100 farmers and members of the Irish Farmers Association attended a protest in Portlaoise today over the low retail price of milk.
Joe Healy, IFA president, led the 100-strong crew into Dunne's Stores in the Kyle Centre and to the nearby Aldi and claimed that the two stores "are acting irresponsibly by devaluing fresh milk, discounting it for less than 67 cents per litre. We fear their action can only degenerate into a milk price war with other retailers following to discount our quality fresh milk to even more sustainable levels.
"Milk is not cheap to produce, it can't be sold cheaply without someone footing the bill."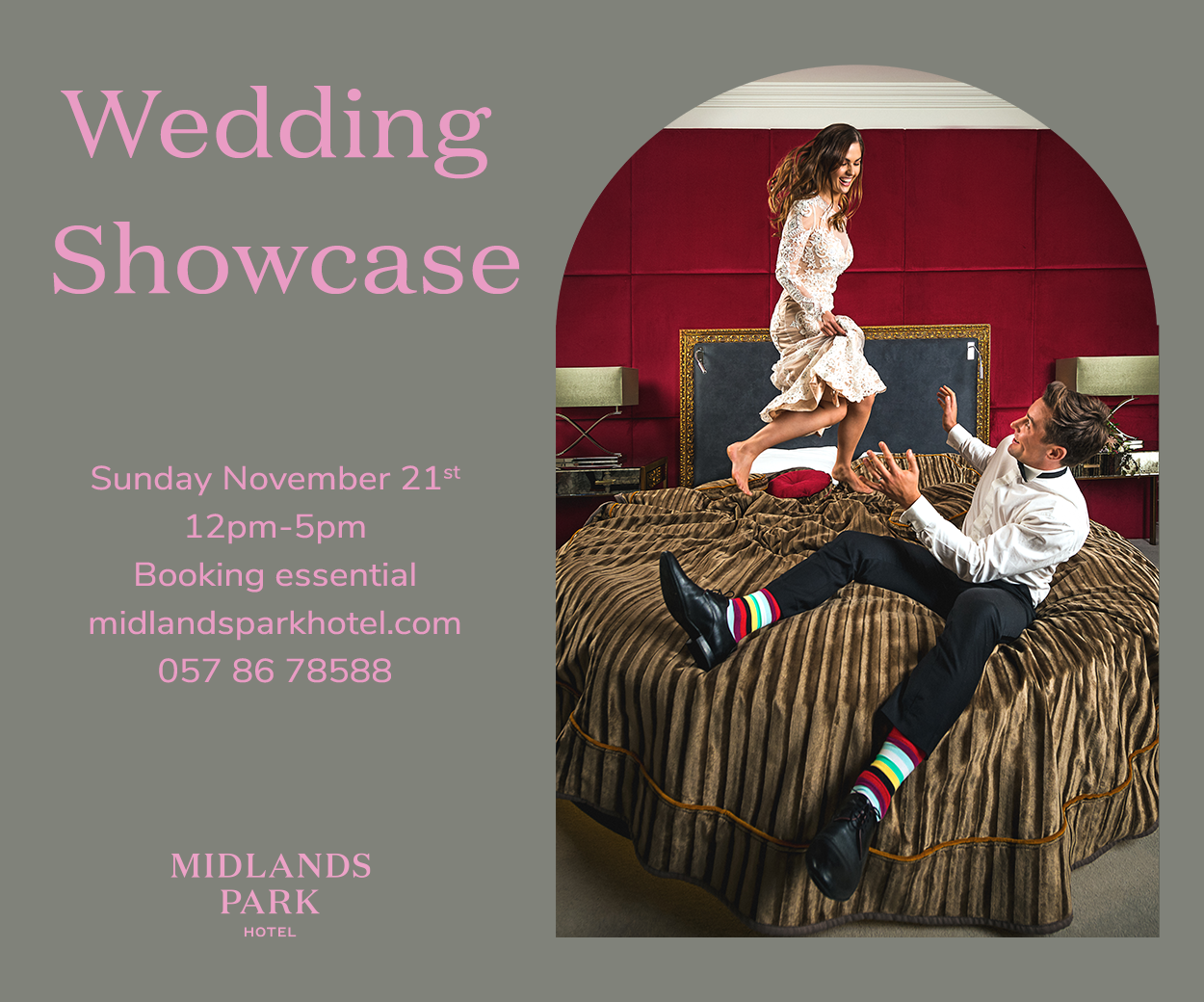 Both outlets are currently charging €2 for three litres of milk.
However, a spokesperson for Aldi, said that they are footing the cost of the reduced price and that they "won't be beaten on price".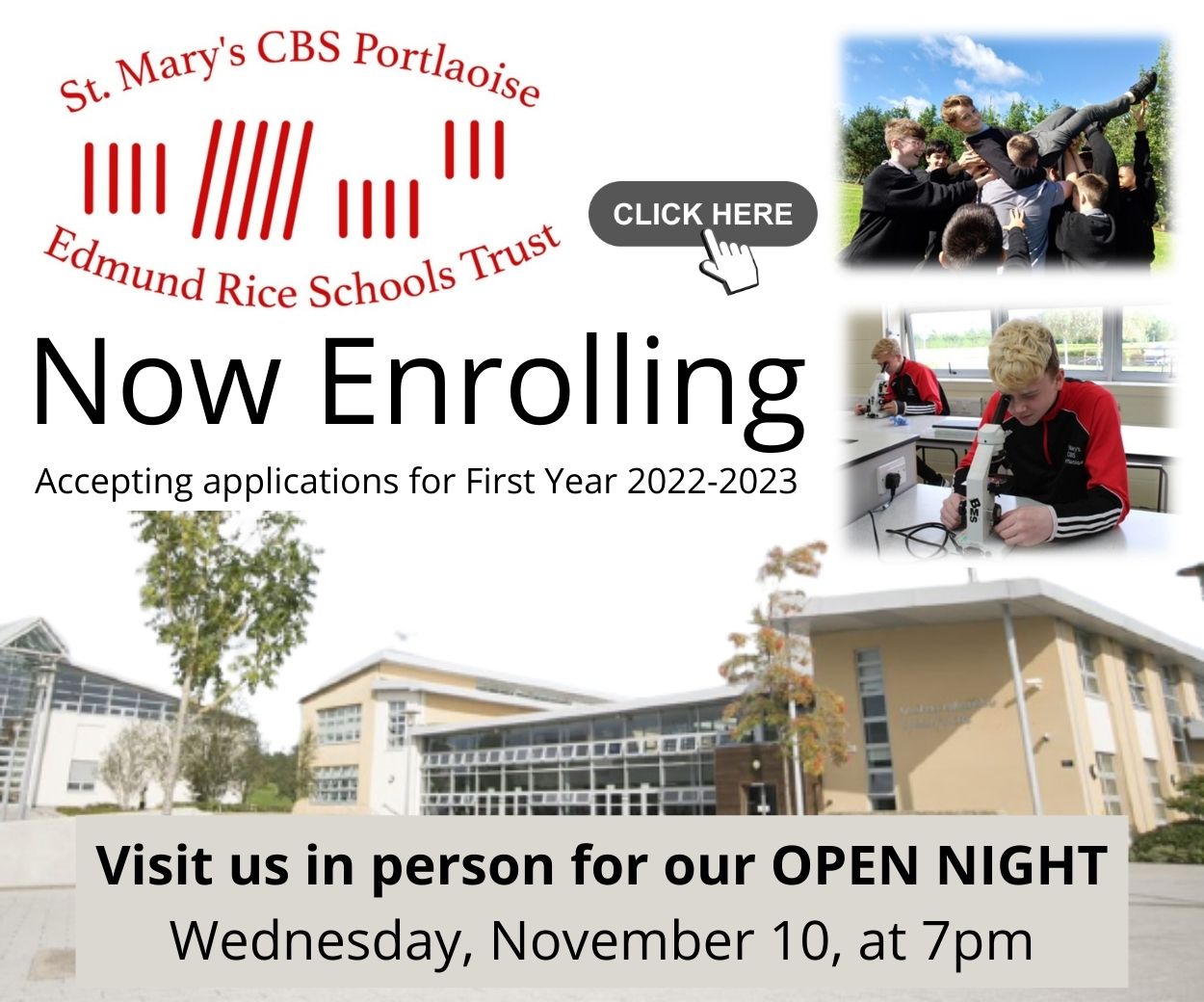 "Our promise to our customers is that we won't be beaten on price,  they said.
"To ensure we continue to provide the very best value groceries in Ireland, we have followed the market and reduced the price of our 3 litre milk to €2.
"The cost of the price cut is being borne by Aldi.  Aldi pays its suppliers a fair and sustainable price for all its products including its milk."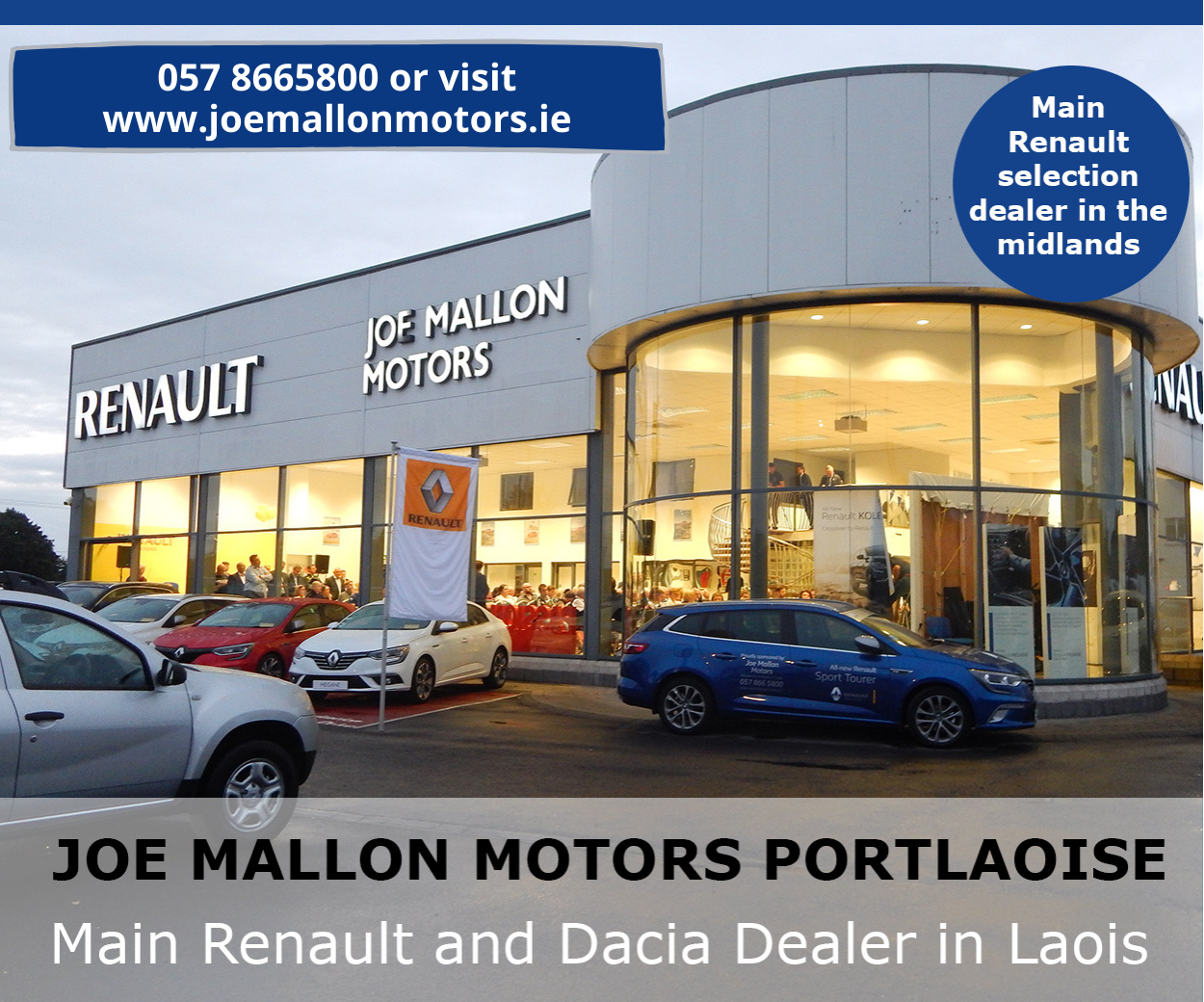 Among the protestors in Portlaoise today were IFA president Joe Healy and he was joined by other national executive members including Laois man Jer Bergin who is national treasurer and Stradbally resident Damian McDonald who is the current CEO of the IFA.
Current Laois IFA chairman Francis Gorman was also present as was former Laois IFA chairman Pat Hennessy and Laois farmers Kevin Flynn from Clonaslee, Bill Kelly from Portlaoise, James Barber from Rathdowen, Trevor and David Bennett from Abbeyleix, Tom Phelan from Mountrath and Paul Hyland from Clough.
Shane O'Loughlin from Oghill near Monastarevin was joined by his three-year-old son Tom leading Joe Healy to say outside Aldi that "we are fighting for a fair price for our product so that child and his generation can carry on farming into the next generation".
SEE ALSO – Dairy farmers protest in Portlaoise over milk prices