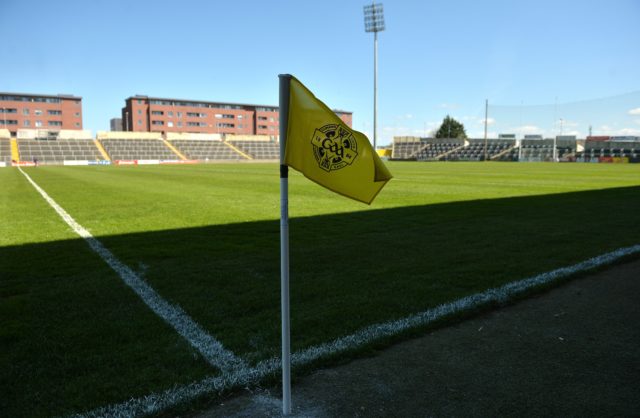 Well where did that summer go?
All that remains in the football at club level this year is six more games.
We have a semi-final replay in the JFC and then the final of that competition.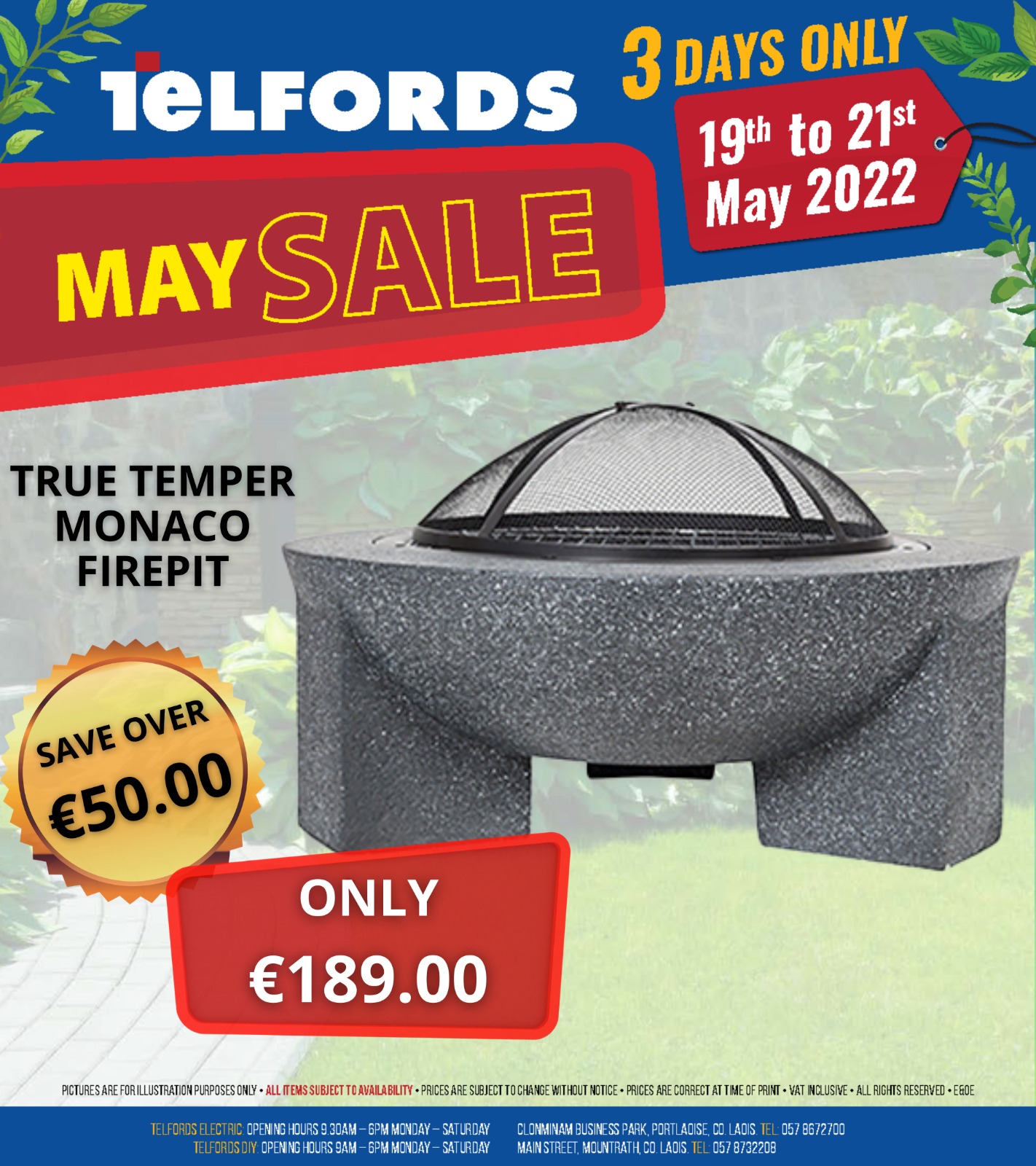 We have also reached the final of the IFC while the SFC is at semi final stage – with a final also to follow.
So by now, our rankings have firmly taken shape.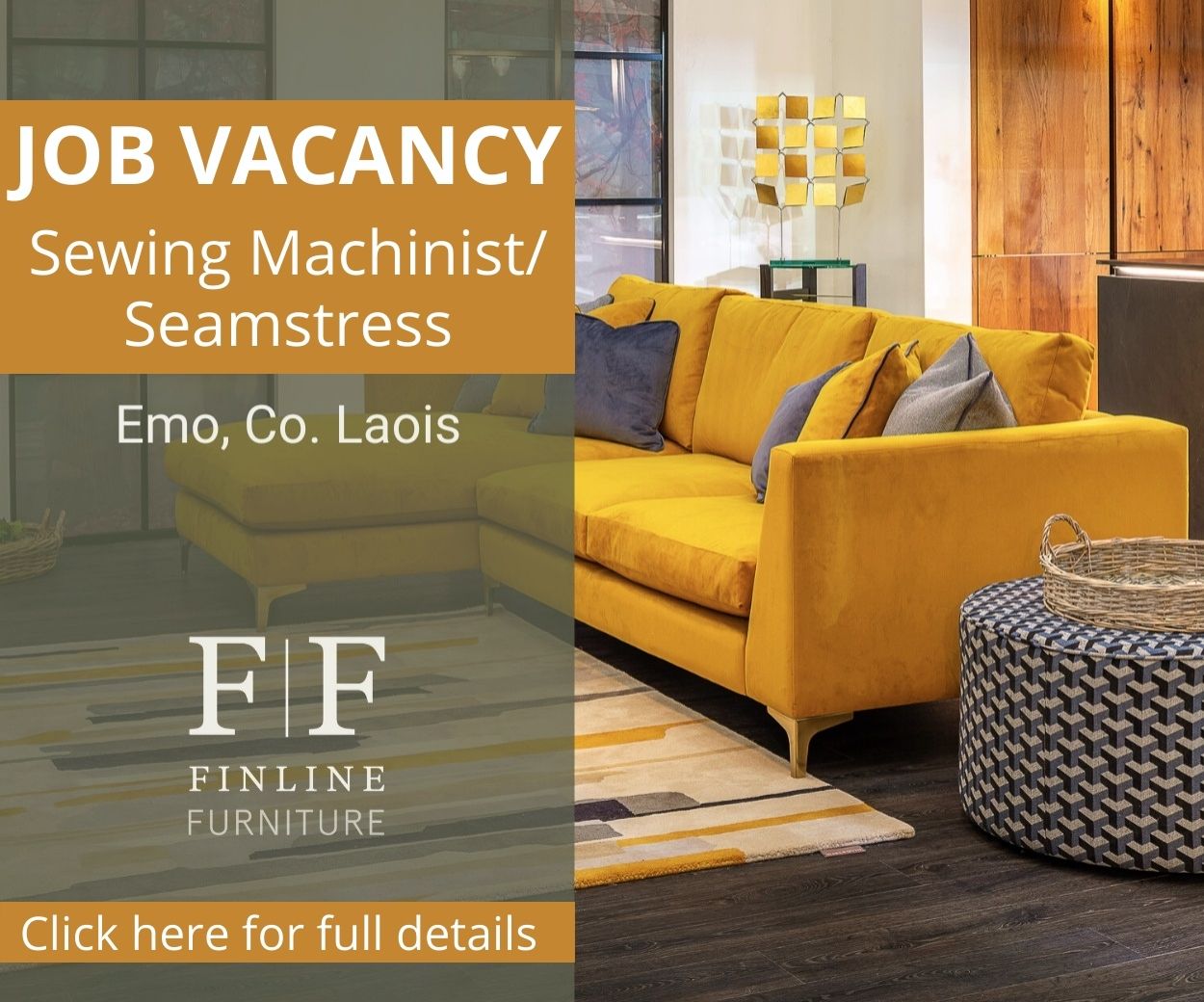 Once again though, there are some changes.
Agree? Disagree? Be sure to let us know:
39 – Castletown (No Change)
Castletown were Junior A at one time when they played with Slieve Bloom and they are now just one grade shy of those dizzy heights. Inspired by James Mullaney, they defeated Rathdowney in the Junior C decider.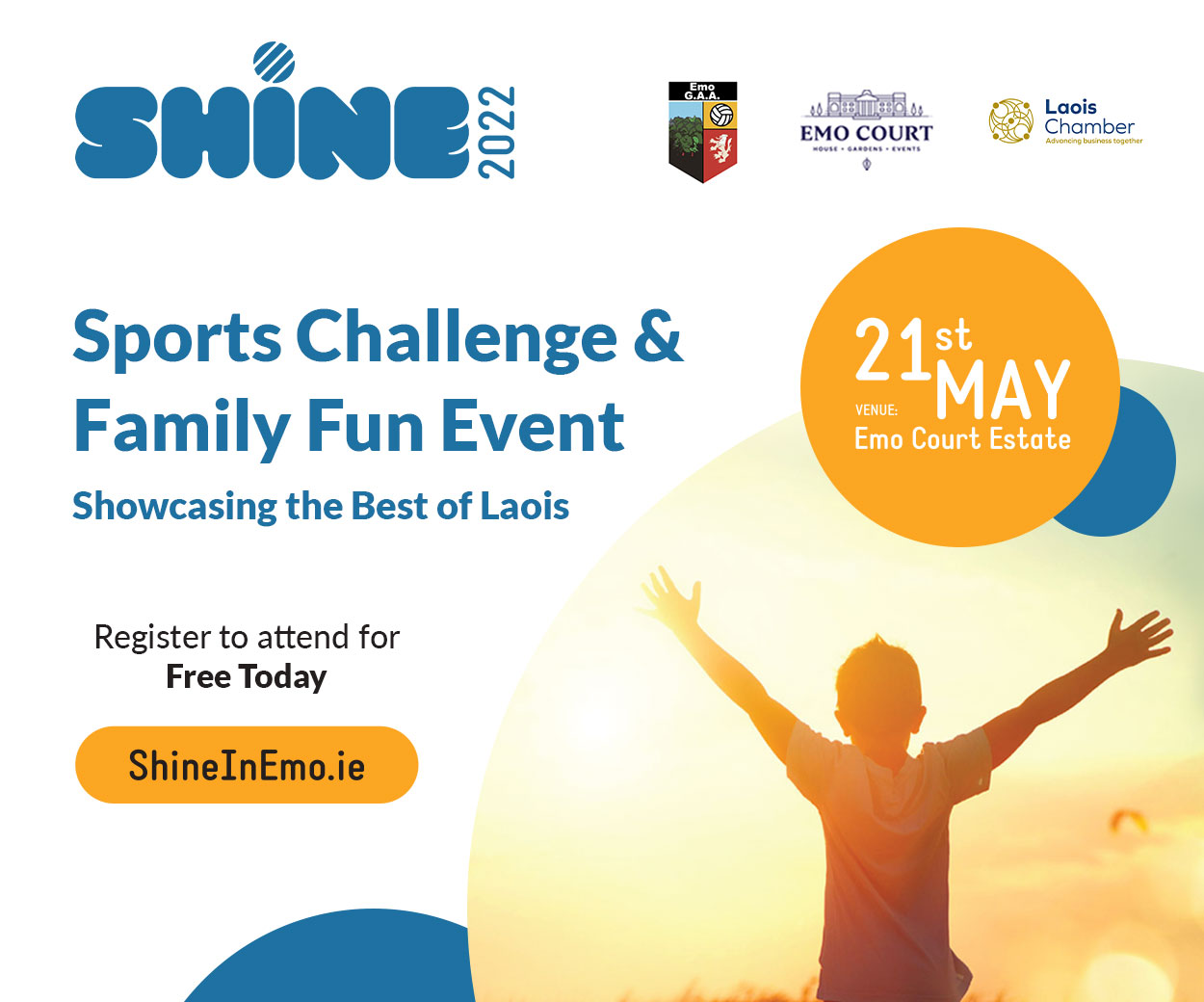 38 – Errill (No Change)
These lads have just completed back-to-back champions and have jumped two grades in the space of eight months. They defeated neighbours Rathdowney in the Junior C decider on St Stephen's Day and now they have gone even better by winning the Junior B final. With established senior Laois hurlers like Jack Kelly and Paddy Purcell, they will look to make an impact at Junior A next year.
37 – Killeshin (Second Team) (No Change)
Lost a lot of their team to the seniors this year and struggled as a result – shipping heavy defeats to St Joseph's and Ballylinan meaning they were already out before losing again to The Harps.
36 – Ballyroan-Abbey (Second Team) (No Change)
Ballyroan-Abbey beat O'Dempsey's third team to win Division 4 a few weeks ago but that now seems a distant memory following to Portarlington, Graiguecullen and Kilcavan which left them bottom of Group C.
35 – The Harps (No Change)
The Harps exited the junior championship early last year but and they have done so again this year after suffering defeats to St Joseph's and Ballylinan. They did get a win after beating Killeshin on the last day but they must now look to next year.
34 – Camross (No Change)
Perhaps the unluckiest team in the Junior A competition are Camross. They were within a kick of a ball of beating Park-Ratheniska the first day, and then went down by a point to The Heath after leading by four at one stage. Martin Deegan's men received a walkover from Stradbally but Ratheniska's win against The Heath sent them out.
33 – Portarlington (Second Team) (No Change)
Portarlington are a club on the up at the minute but their junior team are out after failing to get out of the group. They enjoyed a fine victory over Ballyroan-Abbey, but, having lost to Kilcavan and Graiguceullen either side of that, they don't progress.
32 – Ballylinan (Second Team) (No Change)
Ballylinan are down after being thumped by Park-Ratheniska in the quarter finals. They began the junior championship with comfortable wins over Killeshin and The Harps. But defeats to St Joseph's and Ratheniska mean they will go no further this year.
31 – Spink (No Change)
Spink got out of their group by beating both Portlaoise and O'Dempsey's but they are out after losing by eight points to Kilcavan. A disappointing end to a year which promised much after fine group stage wins.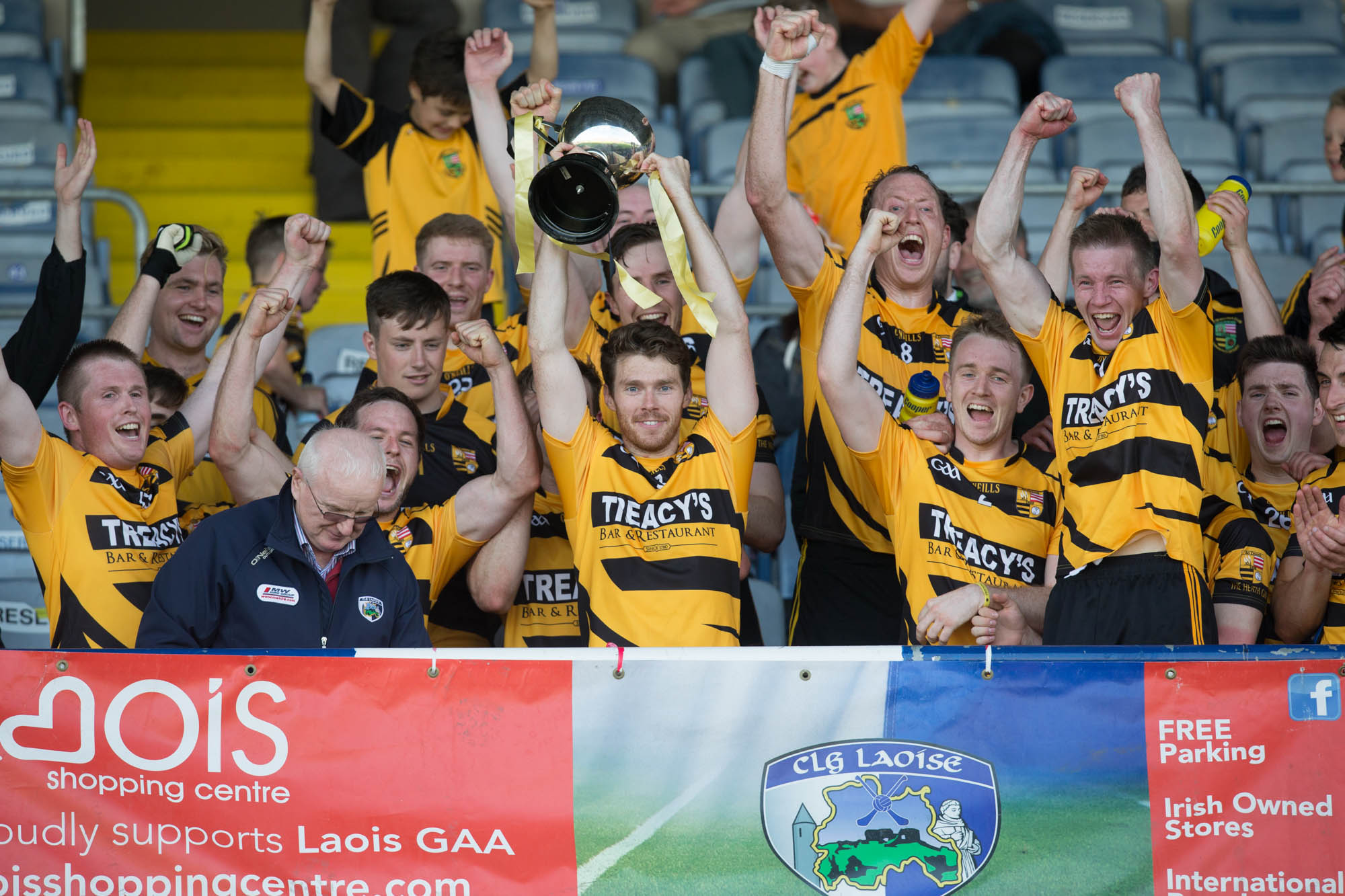 30 – Graiguecullen (Second Team) (No Change)
A small bit of a shock last week as a side who looked like serious contenders in the JFC exited at the quarter final stage. They laid down a serious marker by toppling one of the championship favourites Kilcavan in the group stages but a late O'Dempsey's goal saw them gone.
29 – The Heath (Second Team) (No Change)
It was worrying to see this team pull out of the league this year but they put that behind them to record a big 4-13 to 0-7 win over Stradbally and then a one point victory against Camross to seal a quarter final place. However, defeats to Park-Ratheniska and St Joseph's ended their season.
28 – Park-Ratheniska (No Change) 
Park-Ratheniska began the year as our favourites to win the Junior championship having just been edged out by a very good Rosenallis side last year. They didn't have the greatest start, drawing with Camross, but they since thumped Stradbally, The Heath and Ballylinan meaning they faced St Joseph's for a place in the final. However, they were well beaten and most now recover for next year.
27 – O'Dempsey's (Second Team) (No change)
Beat Portlaoise and lost to Spink in the group before stunning Graiguecullen last week to reach the last four. Dan McCormack's late goal saw off the Barrowsiders and O'Dempsey's then faced experienced outfit Kilcavan. They were 13 points up but Kilcavan came back and forced a draw meaning the sides will have to do battle again tonight.
26 – Kilcavan (No Change) 
Kilcavan have yo-yoed back and forth between intermediate and junior level in the last number of years. The last time they were down here, they stunned Courtwood as Mick Tarpey scored a hat-trick to win the final in 2013. And they are on the charge again after impressively beating Spink and then coming from 13 points down to draw with O'Dempsey's last night.
25 – St Joseph's (Second Team) (No Change)
St Joseph's second string competed in the ACFL Division 2 where they almost gained promotion. They lost out in the championship to Park-Ratheniska last year but avenged that in style to reach the final last week. Former All-Star Tom Kelly has come out of retirement to play for them and we make them the team to beat.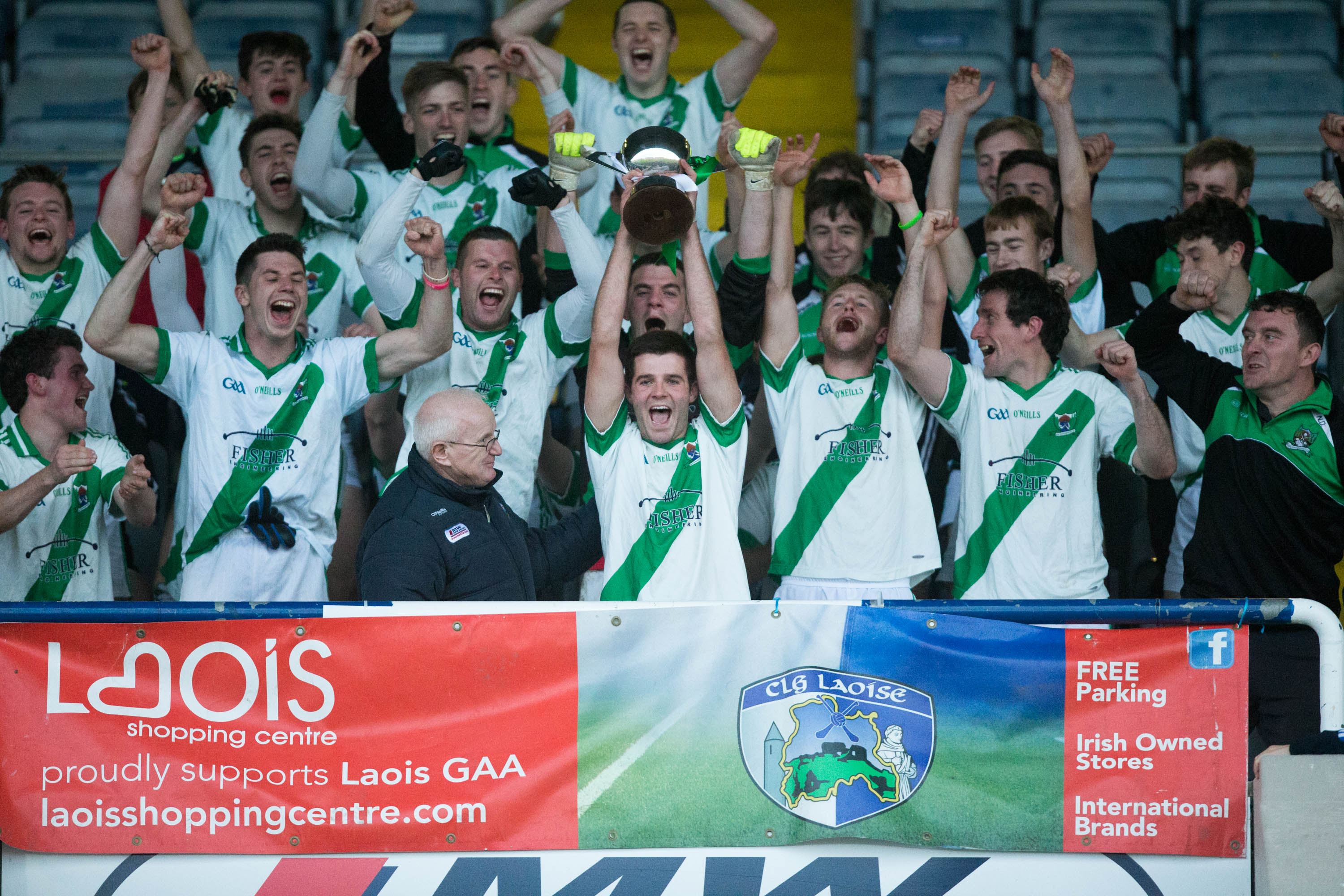 24 – Annanough (No Change)
After spending 21 years at Intermediate level, Annanough have made the dreaded drop to junior. Colin Miller's side lost heavily to both Emo and Timahoe before facing Barrowhouse in the relegation decider where two late frees saw them relegated.
23 – Barrowhouse (No Change)
John Larkin's men saved their Intermediate status last year by defeating Kilcavan in a relegation final and they have repeated the trick again this year. Defeats to Portlaoise and the Rock, albeit narrowly, have left them scrapping for their lives again. And two late Eric Mackey frees got them by Annanough.
22 – The Rock (No Change)
The Rock reached the semi-finals of the IFC last year but they couldn't do it this time. They lost narrowly to Courtwood in Round 1 but responded to beat Barrowhouse. They faced Portlaoise in Round 3 but lost out in a replay by a solitary point.
21 – Courtwood (No Change)
Courtwood beat The Rock, albeit unconvincingly, and just fell short against Rosenallis. They then took on Timahoe and found themselves six points up at half time only for Ruairi O'Connor to score five second half goals and bring Eddie Kinsella's first season in charge to an end.
20 – Rosenallis (Down 2)
Rosenallis were Junior A last year and reached the IFC semi-final this year. Their win over Timahoe was noteworthy, but the way they held their nerve to see off a resurgent Courtwood outfit was even more impressive. However, they came to the end of the road against Portlaoise last week.
19 – Timahoe (No Change)
Timahoe made a dreadful start by losing to Rosenallis in Round 1 but got the show back on the road by beating Annanough. And Ruairi O'Connor then turned on the style to see off Courtwood in Round 3. However, despite leading for most of the game, they lost to Emo last week and will now spend another year at intermediate level.
18 – Portlaoise (Second Team) (Up 2)
Such is the strength in depth of the Town's resources that their second team considered themselves contenders to win the Intermediate championship from the start of this year. And they have lived up to that by defeating Rosenallis last week and will now face Emo in the final.
17 – Emo (No Change)
It has been plain sailing for Paul Lawlor and his Emo charges so far this year. They inflicted a heavy defeat upon Annanough in Round 1 and followed that by beating Portlaoise. They look odds on to be promoted back to the senior ranks at the first time of asking after beating Timahoe last week. They now face Portlaoise again in the final to complete the perfect year.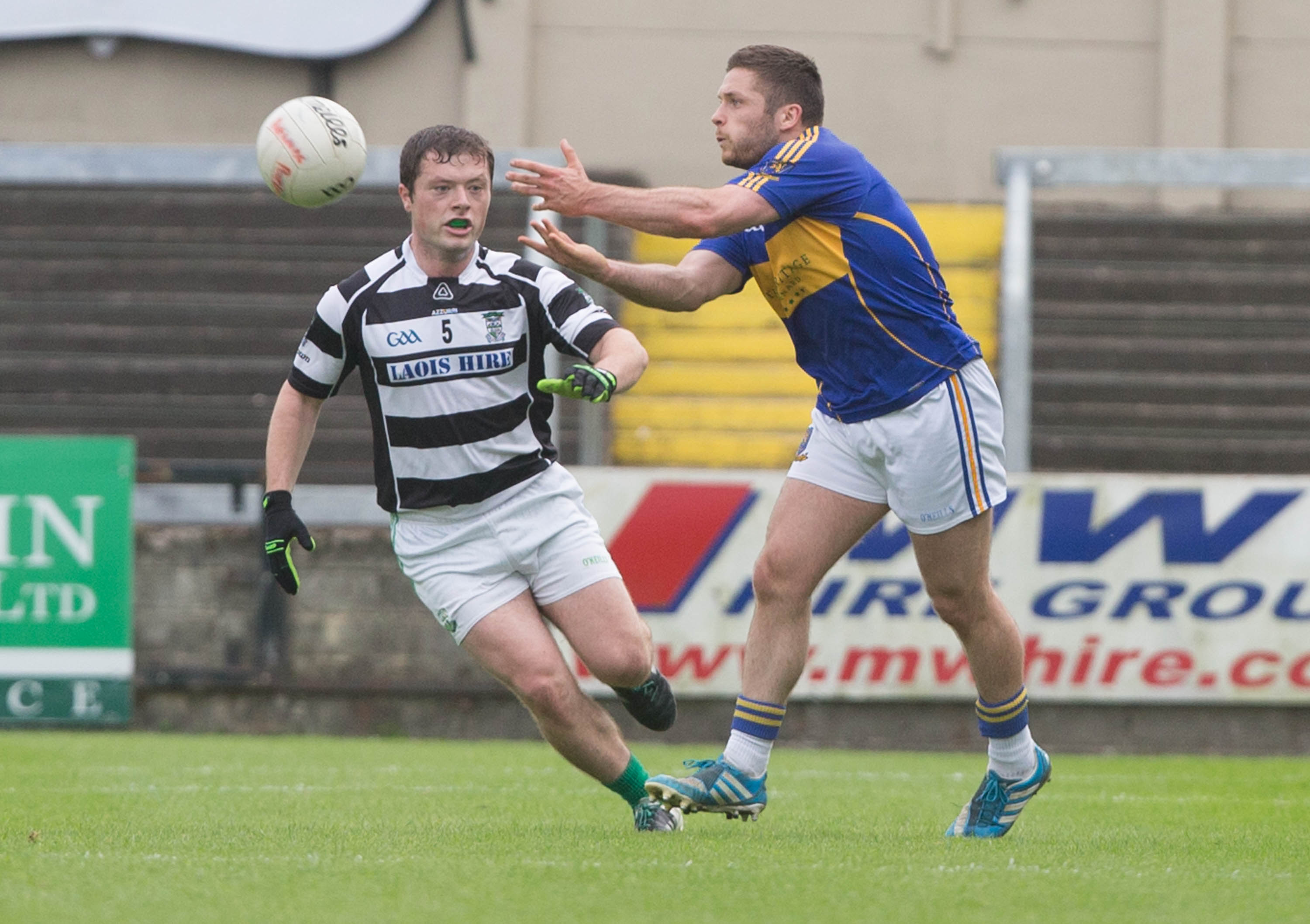 16 – Mountmellick Gaels (No Change)
Mountmellick Gaels could consider themselves somewhat unlucky to be relegated, but then again, if you lose four games, you deserve to go. However, they were two points up deep in injury time last week against Arles-Kilcruise and the concession of a late penalty sent them down.
15 – Clonaslee St Manman's Gaels (No Change)
Clonaslee-St Manman's performed miracles to preserve their senior status last year – and they've only gone and done it again. Without the likes of Will Young, Mark McEvoy, Donal Miller, Rory Stapleton and Darren Hogan – they still managed to beat Mountmellick Gaels and keep their senior status for another year.
14 – Arles-Kilcruise (No Change)
Well they somehow managed to do it! Arles-Kilcruise's stay at the senior grade looked over when they were two points down and a man down in injury time in the relegation final. But somehow, they managed to grab a late goal and retain their status for another year.
13 – Ballyroan-Abbey (No Change)
Ballyroan-Abbey just about held on to defeat Creytaard Gaels in Round 1 but they took a savage beating from Portarlington in Round 2. Pat Ryan's side suffered a similar beating against Arles-Killeen in Round 3 to bring their campaign to an end for this year.
12 – Crettyard Gaels (No Change)
Crettyard recovered from their defeat to Ballyroan-Abbey in Round 1 to see off Clonaslee-St Manman's Gaels in Round 2. They then faced O'Dempsey's but conceded far too many goals and last year's semi finalists are now out.
11 – Stradbally (No Change)
Last year's champions relinquished their grip on the Jack Delaney cup following defeats to The Heath and Ballyfin Gaels which sent them into relegation trouble. But Martin Murphy's men rediscovered some of the form which made them county champions last year by beating Arles-Kilcruise in the relegation semi final.
10 – Ballyfin Gaels (No Change)
Donnacha Phelan's young side preserved their senior status by thumping Emo last year and they knocked out county champions Stradbally in Round 2 to do the same. However, they came to the end of the road against St Joseph's despite a spirited late comeback.
9 – The Heath (No Change)
The Heath came into last year's championship as the main contenders to Portlaoise but lost to them in Round 1 and were almost relegated. This time they took on the reigning champions and won. But they were stopped in their tracks by Graiguecullen and they were then edged out by a point against Killeshin.
8 – Arles-Killeen (No Change)
A bit like their neighbours Arles-Kilcruise, Arles-Killeen have an ageing squad. But in Donie and Paul Kingston, they have two of the top forwards in the county. In Donie's case, you could even say in the country. And when he got sent off in their quarter final defeat to Portarlington, we all saw just how important he is.
7 – Killeshin (No Change)
Mark O'Regan's team are full of youth and they seem primed to become a big force in Laois club football in the coming years. They finally defeated one of the big boys when they got the better of Arles-Kilcruise in a thriller and then did the same to The Heath. But their run came to an end against Ballylinan.
6 – St Joseph's (No Change)
If St Joseph's had brought their shooting boots with them last Friday night against Graiguecullen, they would probably be in the semi finals now. But they didn't and it brings to an end a season which promised so much early on but ultimately tapered away.
5 – O'Dempsey's (No Change)
O'Dempsey's are Division 1A league champions and they began their championship campaign positively by beating Ballyfin Gaels. But they were annihilated by Portlaoise in Round 2 before pulling themselves back together to defeat Crettyard Gaels. They adopted an ultra defensive approach against the Town when the sides met again last week and while that helped to keep the score down, they barely laid a glove on the favourites.
4 – Ballylinan (Down 1)
Ballylinan reached the quarter final stage of the championship last year and replicated that after wins over Mountmellick Gaels and St Joseph's. They are now in the semi finals after beating Killeshin following a strong late finish. They now play Portarlington for a place in the final.
4 – Portarlington (Up 1)
Is this the year that Portarlington are finally going to realise their full potential and leave a lasting mark on the SFC? Well it certainly looks like it and they raise a place on our rankings thanks to their second win of the year over Arles-Killeen. Noel Coss' men are motoring nicely and have a great chance of reaching a first final since 2001.
2 – Graiguecullen (No Change)
Graiguecullen have contested three tight matches so far but have shown reserve and doggedness to win both. Killeshin, The Heath and St Joseph's pushed Pádraig Clancy's charges to the pin of their collar but they found a way to win and that is a good quality to have in a team. They play favourites Portlaoise next which will tell a lot.
1 – Portlaoise (No Change)
Can anybody stop them? Well, so far the answer has been a resounding no. Malachy McNulty's charges look rejuvenated this year and they had little trouble dismissing the challenges of O'Dempsey's, Arles-Kilcruise and then O'Dempsey's again. With Stradbally now gone, Portlaoise are nailed on to win their trophy back and it is hard to see any team preventing that. They play Graiguecullen next.
SEE ALSO – WATCH: Flooding mayhem at the Ploughing Championships