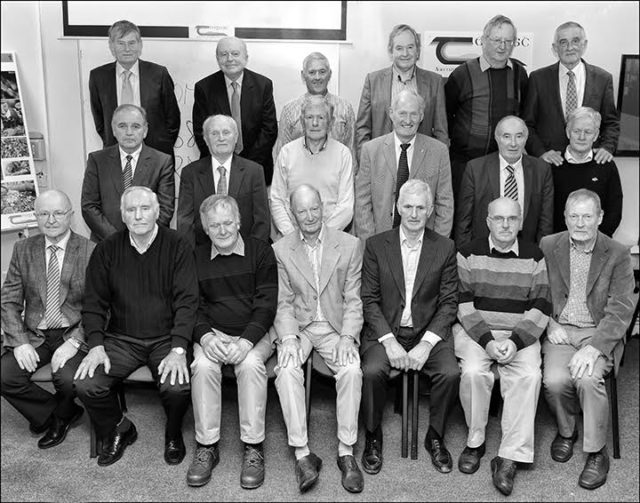 In the last week of October in 1967, a group of 25 young men enrolled in a course run by the Laois County Committee in Agriculture.
They came from every corner of the county and it was held in the main building of where the Teagasc office is now in Portlaoise on the Mountmellick Road. It was the first Winter Farm School, similar to what is now known as the Green Cert.
Laois was only the second county to run such a course, following in the footsteps of their counterparts in Kerry but it was such a big deal that it garnered media attention at the time in both the local and national newspapers.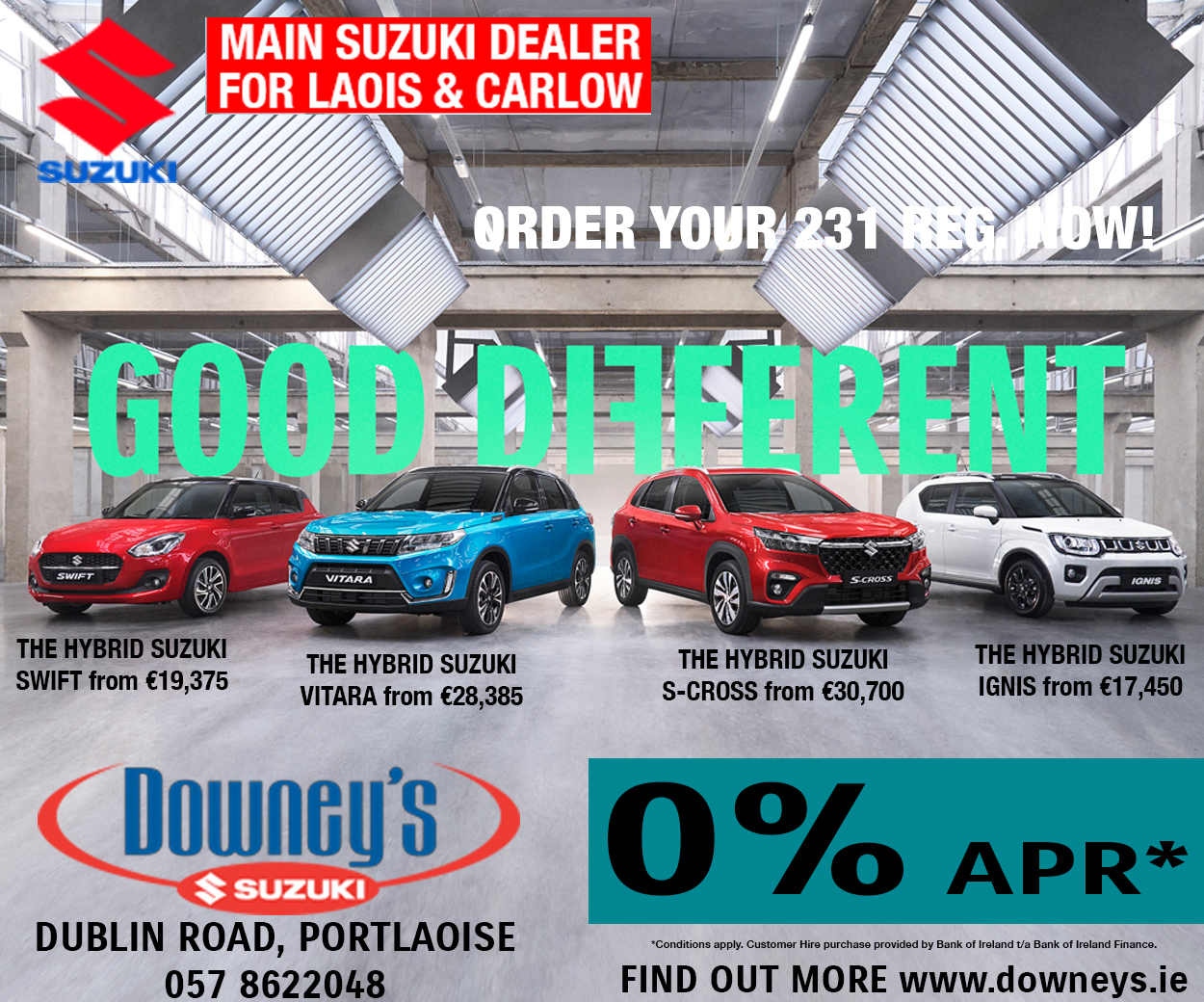 The students gathered on Tuesdays and Wednesdays over the winter months where they were tutored in a number of farm topics from specialist advisors. The annual report of the committee noted that "this first effort can only be described as an outstanding success". The report mentioned, too, that the farm visits had to be cancelled because of the threat of Foot and Mouth.
Last Thursday night in the Teagasc offices, that group of men were presented with their certificates once again, as well as with a commemorative booklet and a framed photo of the class from the time. This week marks the 50th anniversary of that course starting.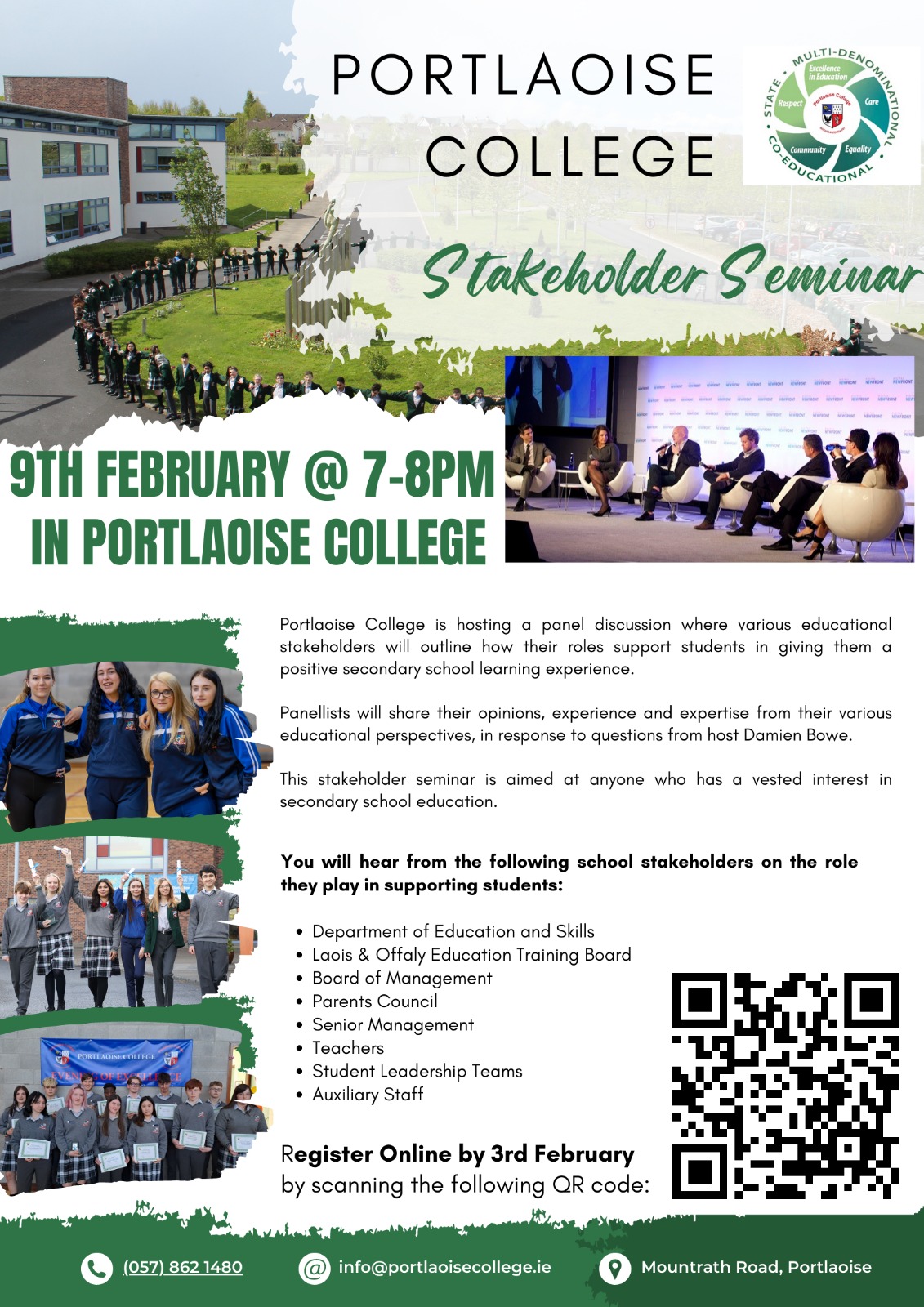 The event was organised by Larry O'Loughlin, regional manager for Teagasc and whose late brother Tom was among that first class. Professor Gerry Boyle from Teagasc was also in attendance along with the majority of that original class and their wives. Hugh Ryan, who was on the Committee of Agriculture at the time, Paddy Morrin, Michael O'Connor, Fintan Monaghan and Sadie Bergin from Teagasc were present too.
In addressing the gathering, Larry noted the many differences between farming then and farming now. He lamented the introduction of the Milk Levy in 1983 as a retrograde step for Irish agriculture at the time and how its abolition in recent years has been a positive thing.
He also said that the demise of the Sugar Beet industry was "one of the great pities of Irish farming". "It was an indigenous industry that offered employment and it was also a great break crop and catch crop for local farmers."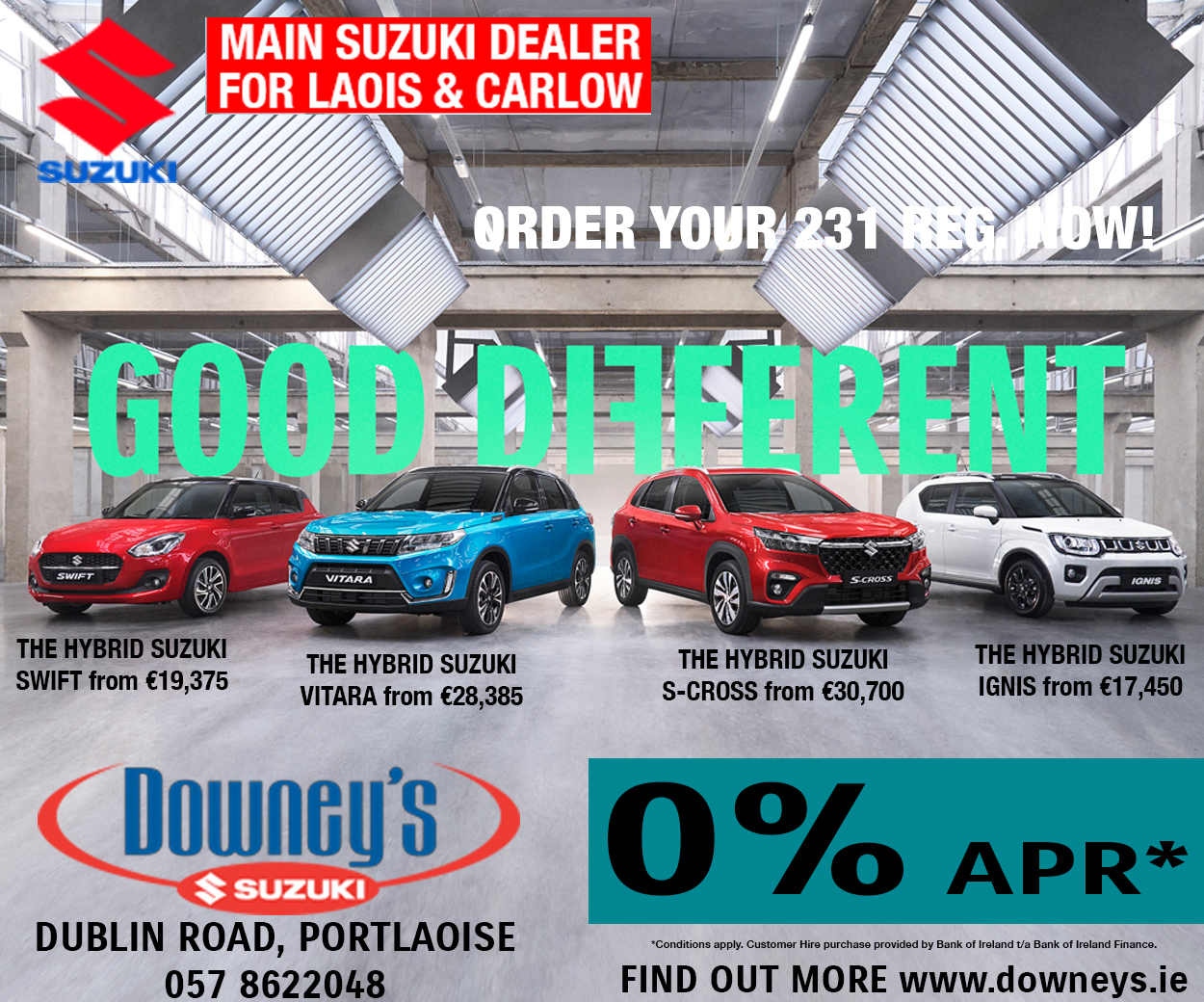 In a good-humoured speech, he joked that while the "days of glysophate might be numbered", you were considered a great agricultural advisor years ago when you recommended the use of roundup.
He paid tribute to the class for all making a significant contribution to farming locally, with many going on to play active roles in the IFA and ICMSA. He also singled out John Joe Dunne who went on to become National Treasurer of Macra na Feirme and later contested the presidency of that organisation.
Denis Feighery's role in Mountrath Mart was praised while Gerry Russell, who wasn't in attendance on the night, has since become well-known through his role as a GAA commentator for Midlands 103.
Continuing on the GAA theme, Larry pointed out that another of the class – Mark Delaney from Timahoe – went on to play football for Laois for a number of years while Pat Byron from Ballybrittas had a strong link to the great Laois team of 2003 – his son Fergal was the goalkeeper and one of just a handful of Laois players to win an All Star.
Gerry Boyle also spoke, and said that while the importance of education wasn't as apparent 50 years ago, he said people "should never underestimate the value of acquiring new information and knowledge". "Education is an investment," he said. "It lasts forever and gives a return for the rest of your life."
He added that it was a privilege to have a farm and that as landowners people "have a duty to those who went before them and those who are coming after".
The 25 students who enrolled in the Winter Farm School in 1967 were: Peter Bennett (Orchard, Timahoe); Henry Broomfield (Lower Irey, Ballyfin); Pat Byron (Belgrove, Ballybrittas); Alan G Clegg (Borris Dairy Farm, Portlaoise); Mark Delaney (Fossy, Timahoe); Wilfred Deverall (Coolbanagher, Emo); Matthew Doyle (Grantstown, Ballacolla); Thomas Doyle (Cremorgan, Timahoe); Eamonn Duff (Ross, Portlaoise); John J Dunne (Graigue, Mountmellick); William Dunne (Aharney, Durrow); Denis Feighery (Tinnahinch, Rosenallis); John Ging (Ballyclider, Portlaoise); Timothy Gorman (Ballyglishen, Abbeyleix); Thomas Kelly (Killamuck, Abbeyleix); Gabriel Lalor (Chapel Street, Durrow); Thomas Lalor (Cork Road, Durrow); Matthew McDonald (Cremorgan, Timahoe); Michael McEvoy (Coolderry, Ballacolla); Thomas O'Loughlin (Meelick, Rosenallis); Patrick Phelan (Clonreher, Portlaoise); Cyril W Pratt (Cappakeel House, Emo); Joseph Quigley (Ballygormill, Timahoe), Gerard Russell (Larragin, Clonaslee); Timothy Sherman (Archerstown, Durrow).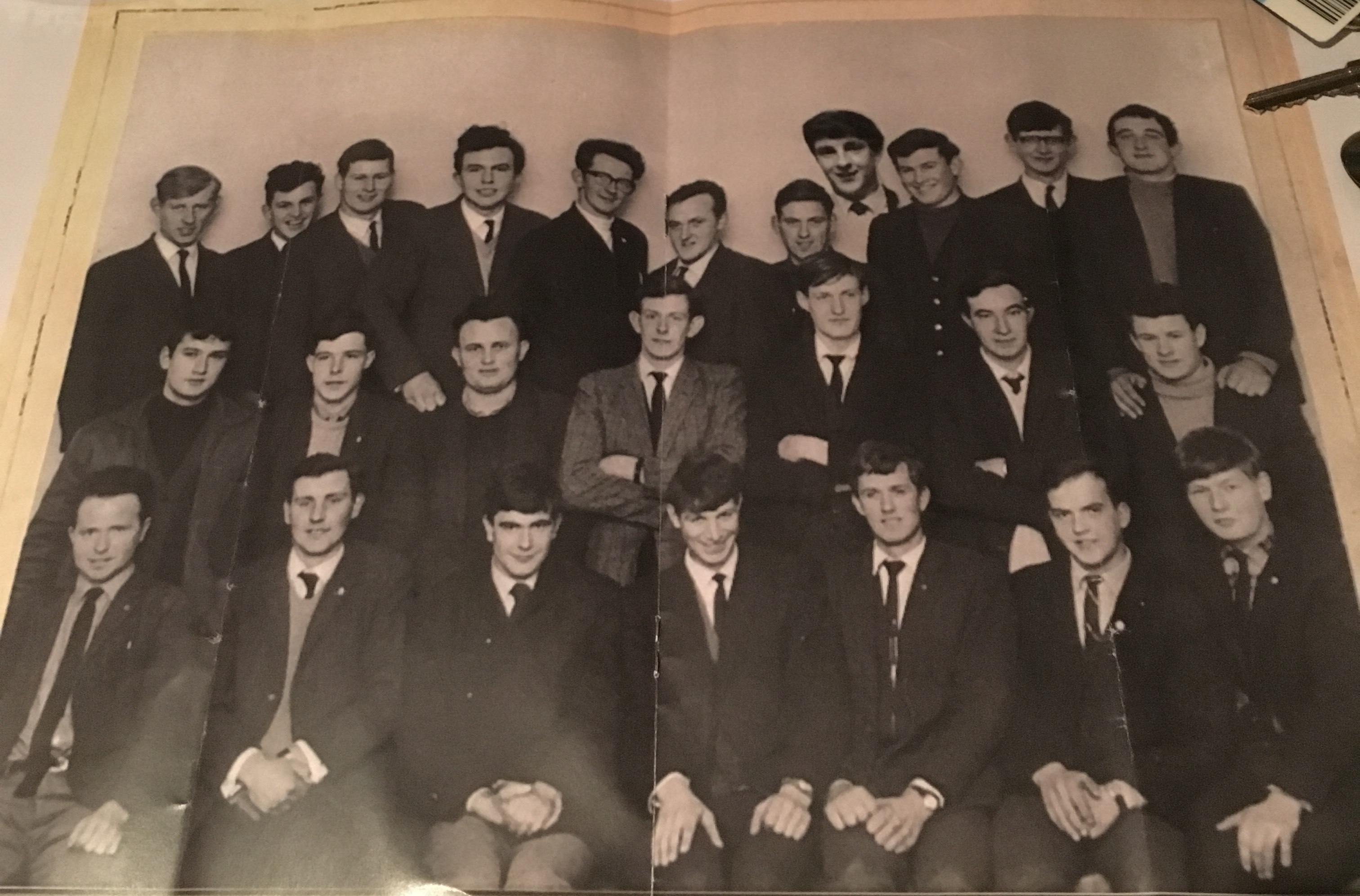 SEE ALSO – Death occurs of well-known Portlaoise butcher